Best Automatic Dog Feeders
If you are a dog owner, your primary concern is their health. But with your busy schedule, it seems impossible for you to feed your dog on time.
Good thing the automatic dog feeder was invented and all the dog feeding concerns of dog owners were solved.
Finding the right feeder is not easy since there are hundreds of them in the market.
So, we have reviewed 11 best automatic dog feeder to help you out.
We have handpicked automatic dog feeders after trying and asking some of the dog owners about what's their choice. Here are the 11 dog feeders we think are worth buying for.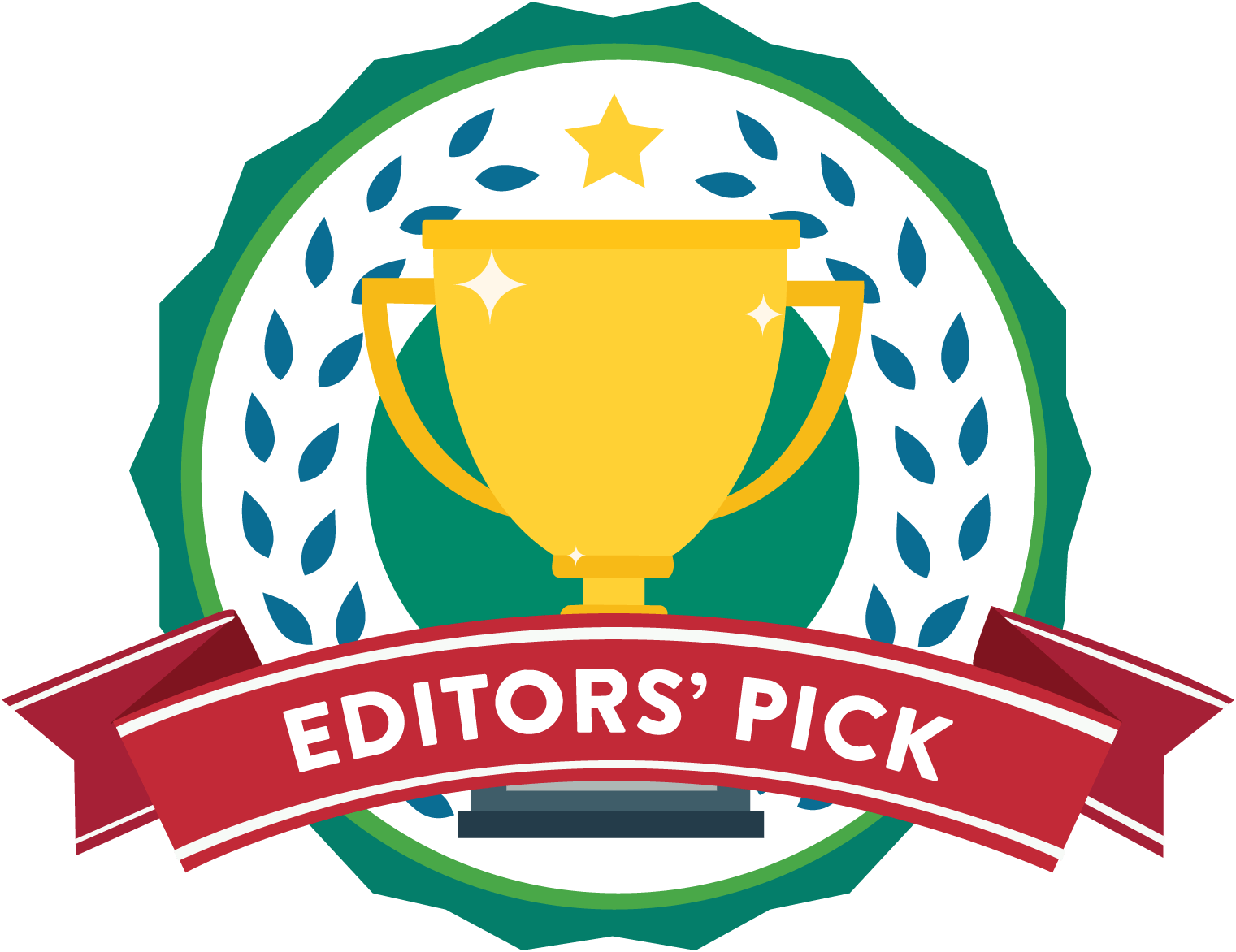 ---
The PetSafe Healthy Pet Automatic Feeder is a reliable dog feeder. It can accommodate a large amount of dog food and is fully programmable. This automatic feeder will not just make your dog's belly full when you are away, but it will also make your life easier.
As compared to other automatic feeders, which is compatible only with kibble of a particular shape and size, the PetSafe uses a conveyor-style design that fits different kinds of kibbles.
This automatic dog feeder is extremely easy to clean. The bowl, bowl holder, lid and hopper are dishwasher safe for convenient washing. It is made of stainless steel and BPA-free plastic. So, you are assured your dog is safe.
Key Features
Large capacity - The hopper can hold up to 24 cups of dry dog food.
Programmable - You can set the dispensing of food up to 12 different times.
Pet-proof design keeping the food secured and locked up.
It operates with 4 D-cell batteries, or you can use an AC connector.
It uses BPA-free plastic and stainless steel material.
What do we like about it?
The PetSafe Automatic Feeder is one of the best options on the market. It has lots of useful features and provides excellent feeding flexibility. The slow feed option is one of the best features we like as it can dispense food over 15 minutes, which can prevent bloating or vomiting.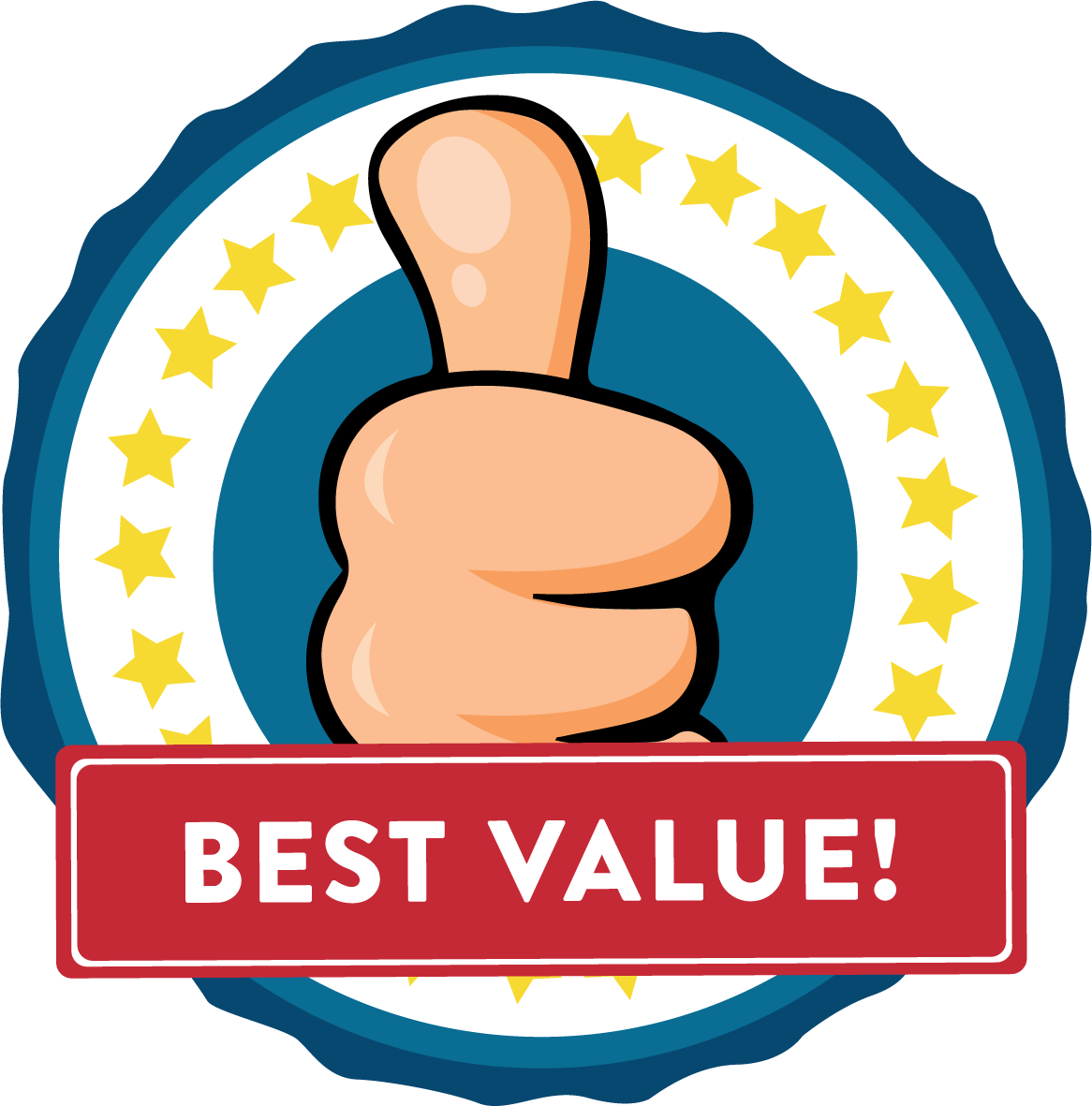 ---
The AmazonBasics Pet Feeder is recommended not just for dogs only but for cats as well. It is very versatile since it can be a feeder and water dispenser. You will be assured that your pet will have a drink and fresh food always.
Dog owners can use this inside or outside your house. A right amount of dry food can be placed on the feeder, and your pets will be well fed. The best thing about the AmazonBasics is that it does not require battery or electricity, it is run by gravity.
Key Features
Safe for the environment and uses non-toxic plastic.
Feeder and water dispenser in one, making it very versatile.
It does not require batteries, operated with the use of gravity.
Cleaning is easy using cold or warm water.
It provides fresh food all the time.
What do we like about it?
We love the simple and easy to clean feeder and water dispenser. You can fill the feeder a right amount of food. AmazonBasics Pet Feeder is more affordable as compared to others.
---
If you are concerned about the proper care for your pet and you want it to eat at the right time and right amount, the Arf Pet Automatic feeder is the one for you. It can dispense up to 10 parts per meal which you can change depending on your dogs need.
If your dog needs to eat at least 4 times a day, you can easily set it up using this feeder. The Arf Pets feeder comes with a light blue LCD display and has an easy to adjust settings.
Key Features
Magnetic locking lid to prevent access to food.
Powered by AC/DC power adapter or you can use 3-D alkaline batteries.
Customizable feeding schedule in military time.
With 5-foot cord power, so you can position it anywhere.
Capacity: 1.14 gallon enough for 4 divided meals.
What do we like about it?
The best thing about Arf Pet Automatic feeder is that it can be powered both by batteries and by plugging it directly into a power outlet. It is easy to customize.
---
This pet feeder is budget friendly with a voice recorder and programmable. It has a built-in speaker. You can easily record 10 sounds of your voice to call your pets to their meals. It is recommended for pets that usually sleep during meal times.
You can program up to four meals a day. The feeder can dispense 1 to 39 portions every feeding, with each part weighing around 10 to 12 grams. The food size should not exceed .39 inches. Thus, it is not suitable for dogs that eat large kibble.
Key Features
The capacity of the feeder is six liter.
You can save voice recorder up-to ten seconds.
An infrared sensor that prevents the dispenser from filling the bowl when there is still food left. This keeps the system from overflowing.
The hopper can hold up to 6 liters of dog food in an air-tight container.
What do we like about it?
Its capability to record ten seconds of your voice is one feature that we like most. Also, you can program up to 4 meals per day, 1 to 39 portions of ten to twelve grams each.
---
If you are searching for an automatic dog feeder with whistles and bells, the WOpet Smart Feeder is the one for you. It is compatible with your smartphone, so you can schedule the times when to feed your pet or you can also do instant feeding using your mobile device.
WOpet Pet Feeder has HD Camera for video and voice recording, where you can play, see and talk with your dog in real time. You can also share your special moment on social media via Android app/iOS. You can program up to 6 meals a day. Set it to dispense up to 39 portions of around 10-12 grams.
Key Features
Free Android/iOS app that can be connected to the feeder via your smartphone.
You can monitor, talk, play and feed your dog remotely.
Programmable for up to six meals daily.
Equipped with HD Camera and two-way audio so you can stay connected with your pets even if you are away.
Removable hygienic disposable bowl.
What do we like about it?
The best thing about WOpet Pet Feeder is that you can play, feed and see your pet even if you are away. You can easily control the feeding time using your smartphone.
---
The Amzdeal Automatic Feeder has customized feeding size and time. The manufacturer offers 18 months' warranty. It provides a flexible amount from one to 39 portions in every meal with 12g for 1 portion. Using its control panel you can set the time and amount of each meal.
Easy to clean design. The dispenser can be disassembled into four parts. The food bowl, LCD panel lid and the lid food tank are washable. The LCD itself is not washable. You can clean it using a clean cloth.
With voice recorder and speaker where you are allowed to record your voice for 12 seconds to call your dog to eat.
Key Features
You can program pet's meals up to 4 meals with flexible meal size from one to 39 portions.
The feeder can memorize the setting mode in your last usage.
Easy to program.
Voice recorder and speaker.
Adopt high-grade environmental material.
What do we like about it?
The 18-month warranty is what we like most about this product. They will replace the item if you have problems or not satisfied with your purchase.
---
The Aspen Pet Lebistro Dispenser is an automatic feeder that releases the right amount of food for your pet. It is recommended for busy pet owners. You can store food and keep it fresh longer. Refilling is not a problem, as you can conveniently refill it anytime.
If your main concern is the process of cleaning, there is no need to worry. The bowl can be detached from the feeder so you can wash it when needed. With its large LCD scheduling meals and setting the right amount of dog food is easy.
Key Features
Twist-lock lid food storage to keep the dog food crunchy and flavorful
Easy to program.
The food station is stable and secured, thus preventing the pets from accessing it.
Large capacity up to 18 cups.
The feeder is battery operated using three D cell alkaline batteries.
What do we like about it?
We find this feeder very convenient since it can store a large amount of pet food up to 18 cups. It also easy to refill and program.
---
This pet feeder makes feeding time easy. It is designed using gravity to replenish the food reservoir each time the levels get low. Cleaning and refilling the feeder is not a problem at all since it has an extra-wide mouth with removable lid.
Petmate has a fashionable base with easy-grab handles making it easy to maneuver and is available in different colors to complement your home interior. You can also choose from the variety of sizes. The food hopper releases food gradually each time the bowl gets empty. This feeder is available in three sizes from 3 to 12 gallons.
Key Features
Easy to open lid for ease of refilling. Just remove the cover of the storage feeder and refill.
It is durable and lasts longer.
Spill-free food station.
Available in several pearlescent colors to complement your house interior.
What do we like about it?
The feeder is safe for your pets as it is made of a BPA-free plastic base and water reservoir. We love the different pearlescent colors that can complement any house interior.
---
If you have several pets around that love smooching off food from each other, the SureFeed Microchip Feeder is good for you. The feeder opens for a designated pet with the use of a unique microchip or the RFID collar tag. It is the best way to prevent pets from getting each other food. This is an excellent toll for pals on a strict diet or those who need to keep a healthy weight.
The feeder is easy to program by just pressing a button, and the cover will only open for the designated pet. It will remain closed for unauthorized pets. You can pour dry and wet food as it keeps them fresh.
Key Features
With microchip or RFID collar tag that you can program.
The feeder is equipped with an eOutletDeals Pet Towel.
Sealed bowls keep the food free of flies and fresher.
Bowl capacity 400 ml or equivalent to two pouches of wet food.
With battery indicator that signals if it needs replacement.
What do we like about it?
We love its microchip or RFID tag features; you will not have any problem feeding your pets as it will recognize your pet that requires to be fed on a specific time.
---
The Iseebiz Automatic Feeder combines voice recording and advanced electronic programming functions. It has an easy-to-operate interface. As compared to other feeders, it takes only a few buttons to program the entire unit. The feeder is labeled clearly for every function so that you can program it easily for your pets each day.
This feeder provides the smallest portion size with only one teaspoon per portion. It is recommended for pets that are on a diet or who have the habit of eating too quickly. The system follows a three-step process in opening the lid to make sure that your pets can't get into the main hopper.
Key Features
Voice recorder to record your voice for 10 seconds to get your pet's attention and call them for meals.
Built-in IR Detector for your dog's happy meal time, it has the right angle to prevent the food from overflowing or clogging.
Dual power supply for low consumption.
Durable and reliable.
What do we like about it?
Its dual power setup can feed your pets safely, and you can leave them the whole weekend without thinking about skipping a meal. It makes use of an electrical cord with battery backup.
---
Feed your precious pet when you are not around with the help from Petcube Bites Camera Dispenser. You can easily connect it to your smartphone so you can stay in touch with your dogs from anywhere and reward him by giving him a tasty treat. The real-time video will enable you to see the bark and pounce as it happens.
The two-way audio let him know that you miss him, assures him that you will be back soon and hear his response. The app can toss him a sumptuous treat up to 6 feet. You can also schedule treats to be dispensed at a particular time to get rid of his boredom.
Key Features
1080p HD Video and night vision so you can check on your pet even if you are miles away.
Two-way audio to talk to your pet and listen to his response.
Cloud-based video storage.
You can connect it easily on your Android, iOS, Wi-Fi.
Built-in sound and motion detectors.
What do we like about it?
The fact that you can remotely feed your dogs, make this feeder the best choice for busy pet owners. With built-in motion and detection to help protect both your home and your pets.
What Is An Automatic Dog Feeder?
As what the name implies it is a tool that feeds your dog automatically with the use of either electronic pre-programming or with the help of gravity.
These feeders generally have two main parts: the hopper and the bowl. The hopper is made of either plastic or glass, and it houses the food before it is being dispensed. Most containers are made of stainless steel, ceramic plastic or plastic. It is where your dog's food is distributed and fed.
What Features You Should Be Looking Into When Buying?
An automatic dog feeder should be something that is secured, made with quality pet-safe materials and air-tight. When choosing an automatic dog feeder here are the features you should be looking into.
Security
A poorly made automatic feeders will let your pet break the container and access the food before the feeding time. Choose the one that is made of quality materials mainly if your dog is a heavy chewer. Some reservoir is made of galvanized steel and with secure locking systems that will keep even your most determined away.
Feeding Dish
It is a must that the feeding dish is made of non-toxic, durable and high-quality material so it can hold up to your pet's heavy chewing.
Large-Kibble Capacity
Some automatic dog feeders are not designed to dispense a large amount of kibble, which can be an issue for big-breed dogs that eat big pieces of kibble. Choose a feeder that can handle the large pieces, if your pet prefers large kibble.
Air-tight food reservoirs
Choose an automatic dog feeder that is sealed tightly and does not allow air to enter the tank. This keeps your food fresh longer, and it will keep it from getting stale.
Battery Life
If you choose a feeder that operates by batteries, make sure that the battery has a longer life. Some fancy feeders have lots of amazing features, but use up battery life. This could be an issue if you depend on the feeder to open on time. Look for feeders that minimize battery expenditure.
Ease of Cleaning
It is essential that you choose a feeder that is easy to clean since you need to keep them clean all the time. Some models are easy to detach and can be washed easily.
Dry and Wet Food Compatible
If your pet eats only wet food, look for a feeder that dispenses just wet food since it includes features that will keep the food wet and fresh like an ice pack. On the other hand, if your pet dog eats only dry food then pick the one that is compatible to dry food.
Pre-recorded messages
Some dogs particularly the older ones like to sleep a lot, they need to be called in when it is time for them to eat. If your pet is one of them, then it is best to choose an automatic dog feeder where you can record messages for your pet. Even if you are not around, you can still get your dog's attention when it is time to feed.
What Are The Types of Automatic Dog Feeder?
If you are looking for an automatic dog feeder make sure you know how the feeders differ from each other:
Gravity Feeders
Gravity feeders are the simplest type of automatic dog feeder. Each time your pet eats, the food will fall down instantly from the hopper replacing what has been consumed. Once the bowl is full, the dispenser will stop releasing foods.
Electronic Pet Feeders
This type of feeders is the most commonly used automatic feeder since they let you control how much your dog should be eating and when they should eat. You can pre-program them with feeding times, and you can measure the portion sizes. The food will dispense automatically on time with the right quantity.
Conclusion
After reviewing the 11 dog feeders, our top pick is PetSafe Healthy Pet Feeder. We based our decision on the following factors - the capacity of food it can hold, the design and the material it is made of, easy to clean and it is battery-operated. With this feeder, you are assured your pet dog is safe, healthy and will be fed on time. The feeder is also reasonably priced.
Our primary purpose of writing this review is to help you decide, hope you find this post helpful. If you find this review informative, feel free to share it with other pet owners.
---
The Review
Best Automatic Dog Feeder