Best Dog Car Harnesses & Seat Belts
Safety is the utmost priority when it comes to taking your kids for a ride in your car. This should be the same when it comes to your dog. As such, a dog car harness is necessary if you want to take your pooch with you in your drive.
When it comes to shopping for the best dog car harness, you cannot buy just about any harness out there. You need to research thoroughly and make sure that it's something that your pooch needs. To make your search easier, we've provided a list of the best dog car harnesses that are guaranteed to keep your beloved pet safe as you take it for a ride.
Here's a comprehensive list of the best dog car harnesses which we have gathered for you.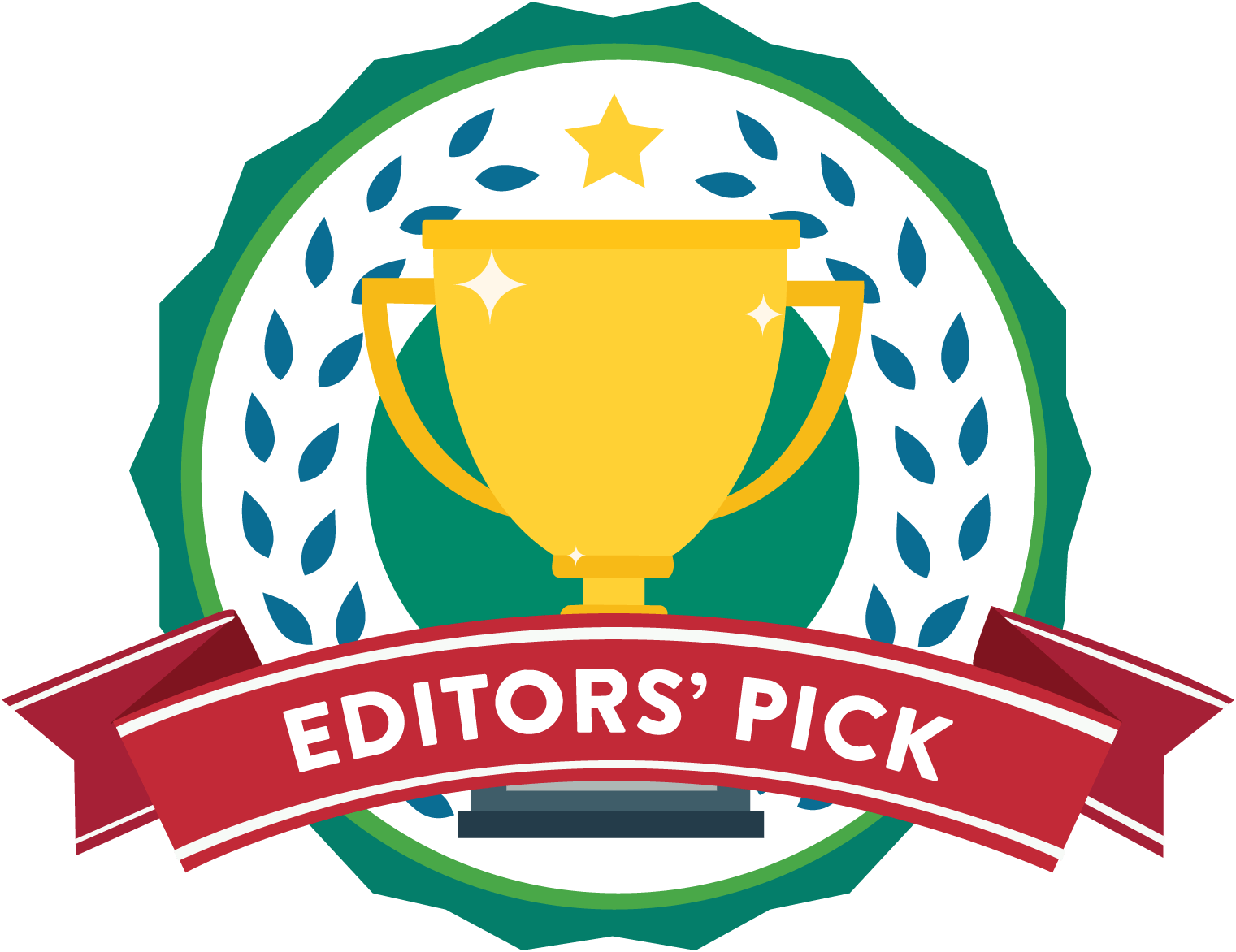 ---
For safer and easier road trips with your pooch, this EzyDog Adjustable Seat Belt Restraint is a great product to check out, which is why we have chosen it as our top choice. As you know, dogs love to move around in your car as you drive. This car harness for dogs can help to keep the pet secured safely in the seat, preventing it from moving around while the car is in motion.
This harness comes with an adjustable sea that gives your pooch some freedom, so it will not feel restrained at its chest area. The safety belt attaches in the harness through a D-ring, and the other end can be clipped directly into your car's seat belt anchor. For your convenience, you can choose to leave the harness at the car, so the next time you need to take your furry friend with you, all you have to do is snap your pet, and that's it!
Key Features
Comfortable and safe for your canine companion
Equipped with a cold roll buckle made of steel
The harness is adjustable
What do we like about it?
We like this dog car harness because it's guaranteed to keep your canine buddy secure without making it feel constrained. It's comfortable and safe to use on your pooch and attaching it in your car is not too complicated.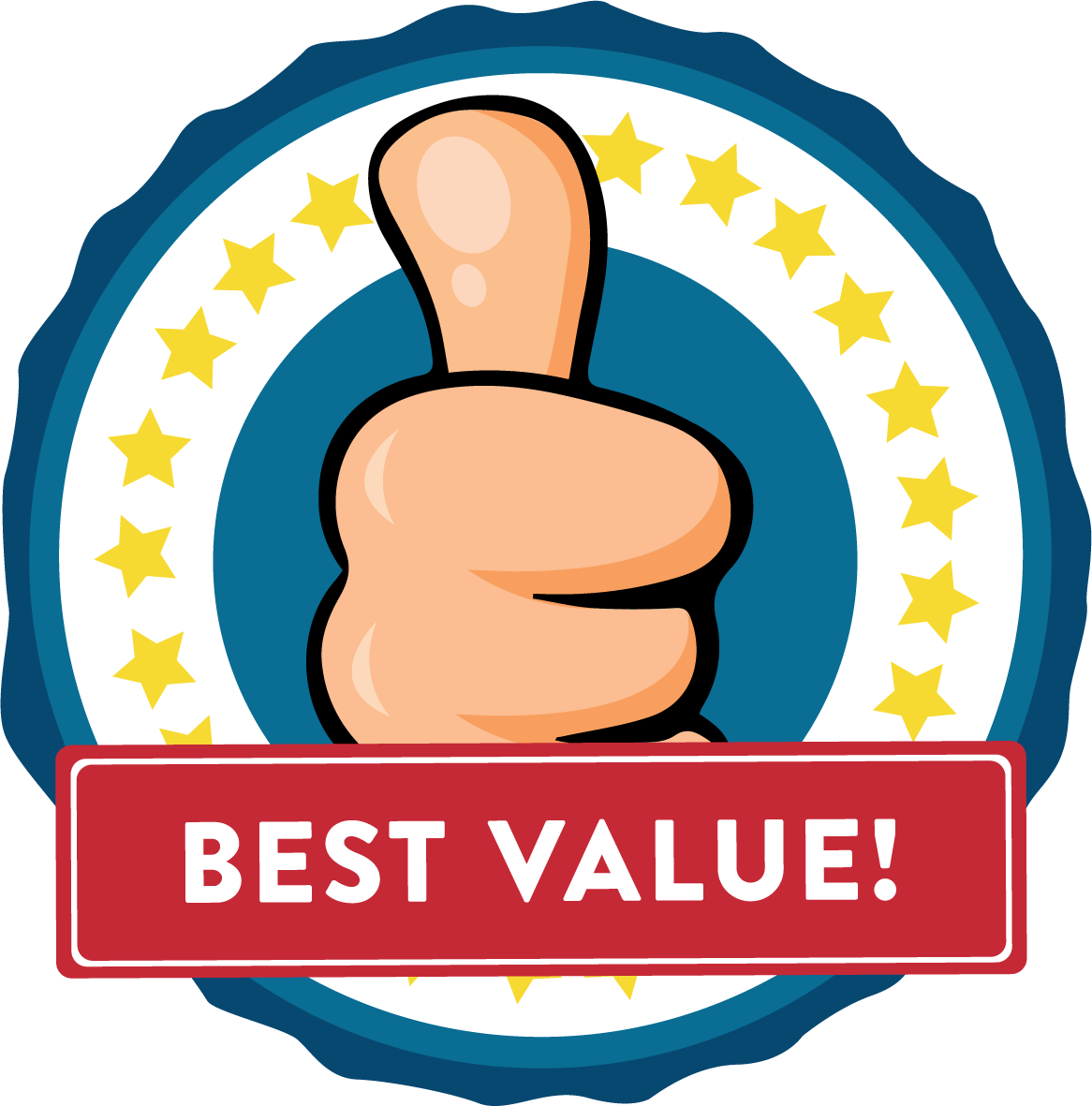 ---
For the budget conscious pet owners, the iBuddy dog safety belt is what we would recommend. What's great about this dog car harness is that it's fully elastic, which means that it will be comfortable for your dog. It features an elastic buffer design that's capable of absorbing force in the event of a sudden stop or sharp turn. As such, choking injuries at the chest area can be significantly prevented.
The iBuddy dog seat belt is 23 to 30 inches long, and the company offers a 30-day free replacement. Plus, it's covered with a 2-year warranty, and they have excellent customer support. It comes equipped with a sturdy buckle, which makes it a suitable choice for large breeds of dogs. In fact, it's recommended for dogs that weigh more than 15 lbs.
Key Features
Dual nylon strap
Equipped with a bolt hook that's dual-safe
Features elastic buffer design for enhanced comfort
Fully adjustable
What do we like about it?
We love this dog car harness from iBuddy because it features a dual-safe seat belt attachment of premium quality and locks shut, which enhances the safety and security of your dog.
---
When it comes to dog safety, the dog safety vest harness from PAWABOO often tops the list. It comes with padding that makes it even more comfortable to wear on your pooch. The chest plate of this dog car harness is padded well, and it keeps your pooch fully protected at all times.
The PAWABOO safety vest harness is designed in a way that it keeps your dog fully protected in case of an accident. It has a wide structure that allows for the distribution of force all throughout, and as such, your pooch's chest won't be stressed out as a result of the strong force. You also won't have to worry about your dog feeling constricted with this harness. It's very durable and is tight and loose in the right places.
Made from durable Oxford material, this dog car harness is guaranteed to last for a long time even with regular wear and tear. Furthermore, the vest is equipped with just enough mesh to ensure that your pooch will remain comfortable and safe at all times. Also, the mesh design allows good circulation of the air around the chest area, which prevents your pooch from overheating.
Key Features
Available in 4 different sizes
Great for outdoor use
Made from Oxford fabric
The snap hook is made of stainless steel
What do we like about it?
We like this vest harness a lot because it can easily be attached to your car's seat belt. The seat belt attachment hooks easily and quickly so your canine companion will remain secure as you drive.
---
The Solvit Deluxe Car Safety Dog Harness from PetSafe is another dog harness that we would strongly recommend for any pet owner who loves to bring their pets with them on their car. You can be sure that this harness will keep your pooch safe since it has been crash-tested before it was released in the market.
The dog car harness comes equipped with an added padding at the chest area that will not only make your dog feel safe but comfortable as well. So even if they will strain against the harness, your canine companion will not get hurt. It's not only the harness that's impressive but also the strap of this product that works great.
What makes this harness stand out is that you can easily attach it into the seatbelt slot of your car in a lot of ways. Depending on the size and level of movement of your pooch, you should be able to figure out the right combination when putting this dog car harness on via the seat belt attachment.
Key Features
Comes with multiple attachment options
Durable, safe, and comfortable
Minimizes distraction for the driver
What do we like about it?
We like this dog car harness because it comes with a convenient connection point that allows for the quick and easy release of the harness as you get in and out of your vehicle. It's perfect for doubling up as a dog seat belt too.
---
The SlowTon Dog Car Harness is one of the best dog car harnesses that come with breathable fabric on the chest, capable of absorbing moisture and helps to keep your pet fresh and comfortable. Thus, even if you're going for a long drive, you won't have to worry about your pet feeling grumpy along the way.
Another great feature of this dog car harness is that it's fully adjustable and will, therefore, fit in a wide variety of car seats. When you put this harness on, it will wrap around the chest of your pet but will not restrict any movement. Thus, your pet won't risk choking.
This dog car harness features a 2-in-1 design because aside from being a car harness, it can also be used as a walking harness. You no longer need to take the harness off when you get off your car and take your dog for a walk afterward.
Key Features
Comfortable design
Doubles as a walking harness
Easy to attach and remove
Features breathable and absorbent material
What do we like about it?
We like this dog car harness because it offers maximum comfort and protection for your pooch and avoids any injuries in the event of a vehicle collision. It also works as a walking harness, so you wouldn't need to have 2 types of harness.
---
Kurgo is known to produce different kinds of dog harnesses, but unlike the regular Kurgo Tru-Fit, this particular dog car harness features "enhanced strength." This new product comes with a much stronger nesting made of steel. It's pretty much the same with those harnesses used in rock climbing. The Kurgo Dog Harness comes with 5 adjustment points, which ensures comfort and snug fit without fully constricting your canine buddy.
One of the best features of this dog car harness is that it can also be used as a walking harness. And unlike the other harnesses that are a bit too restrictive and heavy, this particular dog harness is lightweight and is perfect for everyday use.
Key Features
Comes in five different sizes
Walking harness is comfortable and adjustable
Crash-tested
What do we like about it?
We like this dog car harness because it's equipped with a padded section at the chest area that prevents choking and chafing as you pull your dog. It works as a dog seat belt too, so you can strap your dog safely to your rear seats during road trips.
---
The Vastar 2-packs Pet Dog Car Harness is among the most affordable options on this list. Each pack comes with two harnesses and can be used for both cats and dogs. Durability is not an issue despite it being affordable. In fact, it's made from high-quality nylon that's fastened in a swivel strap made of solid alloy.
The clip of this dog car harness can be latched into your car's seat belt clip with ease during long road trips. It keeps your dog chest area protected as you drive and allows you to focus more on your driving and not worry about your pooch. This dog car harness features a simple and adjustable design with a seat belt attachment, and you get to choose from a wide range of colors.
Key Features
Affordable
Equipped with swivel strap made of alloy
Made of durable nylon material
Suitable for both dogs and cats
What do we like about it?
We like this dog car harness a lot because it's super affordable. You get two dog car harnesses for the price of one!
Dog Car Harness Buyer's Guide
Unfortunately, some pet owners find it unnecessary to get a car harness for their pooch. But just like with kids who need to sit on a car seat and wear a seatbelt, your pet also needs to wear a safety harness when riding your car. When there's a sudden collision or stop, you'll be putting your pet in danger if you don't use a harness.
Also, depending on the laws and regulations in your area when it comes to road safety, you could be fined if your pet doesn't have the necessary safety gear.
Choosing the right dog car harness for your pooch should be easy. There are many different dog car harnesses in the market right now, so a lot of pet owners could end up choosing the one that doesn't suit their needs. This is pretty alarming because when it comes to the safety of your pet, you should never compromise.
You need to consider a lot of factors when buying safety harnesses for your pet. Aside from being safe and effective, it should be comfortable for your pet to wear. Above all, it should be easy for you to put it on in your pet and attach it on your vehicle's seat.
Things To Look For When Shopping For A Dog Seat Belt
Before you start shopping for the best dog car harness, it would help if you take some time to understand the local driving laws, especially when it comes to taking your pet in your car.
With that in mind, here are some of the most important things to consider when looking for a dog car harness:
Durability
The overall construction of the harness is an important consideration. But remember that just because a product claims that it's made of high-quality materials, doesn't mean that it's already the best. Find out what materials were used in making the harness before you decide if it's durable and strong.
Also, make sure that the seat belt attachment in the dog harness is strong too.
Safety
It's a good idea to choose a harness that you can also use for walking your pooch. Thus, look for those dog car harnesses that have a 2-in-1 design. Basically, these harnesses can be used on your pooch as your dog rides in the car and when you get off the car, you can simply the leave the harness on your pet and use it to walk your dog. It's pretty convenient and saves you a lot of time!
Crash Testing
Before you purchase a particular dog car harness, find out if it has passed crash tests. Manufacturers of these products will usually certify if it had undergone safety testing before it was released to the market. Those that have undergone crash testing certification have a higher chance to keep your pooch protected and safe in the event of an unforeseen traffic accident.
You should only consider buying from manufacturers that have put their products crash-test certified by the Center for Pet Safety.
Versatility
A dog car harness that's very versatile is a great investment. Therefore, always go for something that you can use in both your car and when walking your dog. It also recommended to choose a harness that you can attach an outer garment or a raincoat on.
Ease Of Use
Ease of use is essential. You don't want to spend hours just to put your dog's harness on! Therefore, before you buy the harness or dog seat belt, find out how you can put it on your pet and see if it will not take up much of your time. This is especially important for busy pet owners.
Conclusion
The EzyDog Click Dog Seat Belt Car Harness Attachment is our top choice from this list because we believe it's the right seat belt that can keep your canine companion safe during your drive without making your pooch feel constricted, thanks to its adjustable strap.
Above all, it's easy and convenient to attach to your car, so it's great for pet owners that are always in a hurry.
---
The Review
Best Dog Car Safety Harness