Some dog owners refuse to crate their dogs because they think that confinement is a form of cruelty. But the crate gives your dog a sense of security. When done properly, crate training can benefit both the dog and its owner.
When it comes to crate training, it's important that you choose the most appropriate crate for your dog, especially if you have a large dog. Of course, it should be durable, heavy-duty, stable, and hardwearing. You also need something spacious enough for your dog to stand up on or move around freely.
Sure, looking for the right dog crate to buy can be a bit daunting. To help you with this, we've reviewed some of the best dog crates in the market that we believe would be suitable for your pet.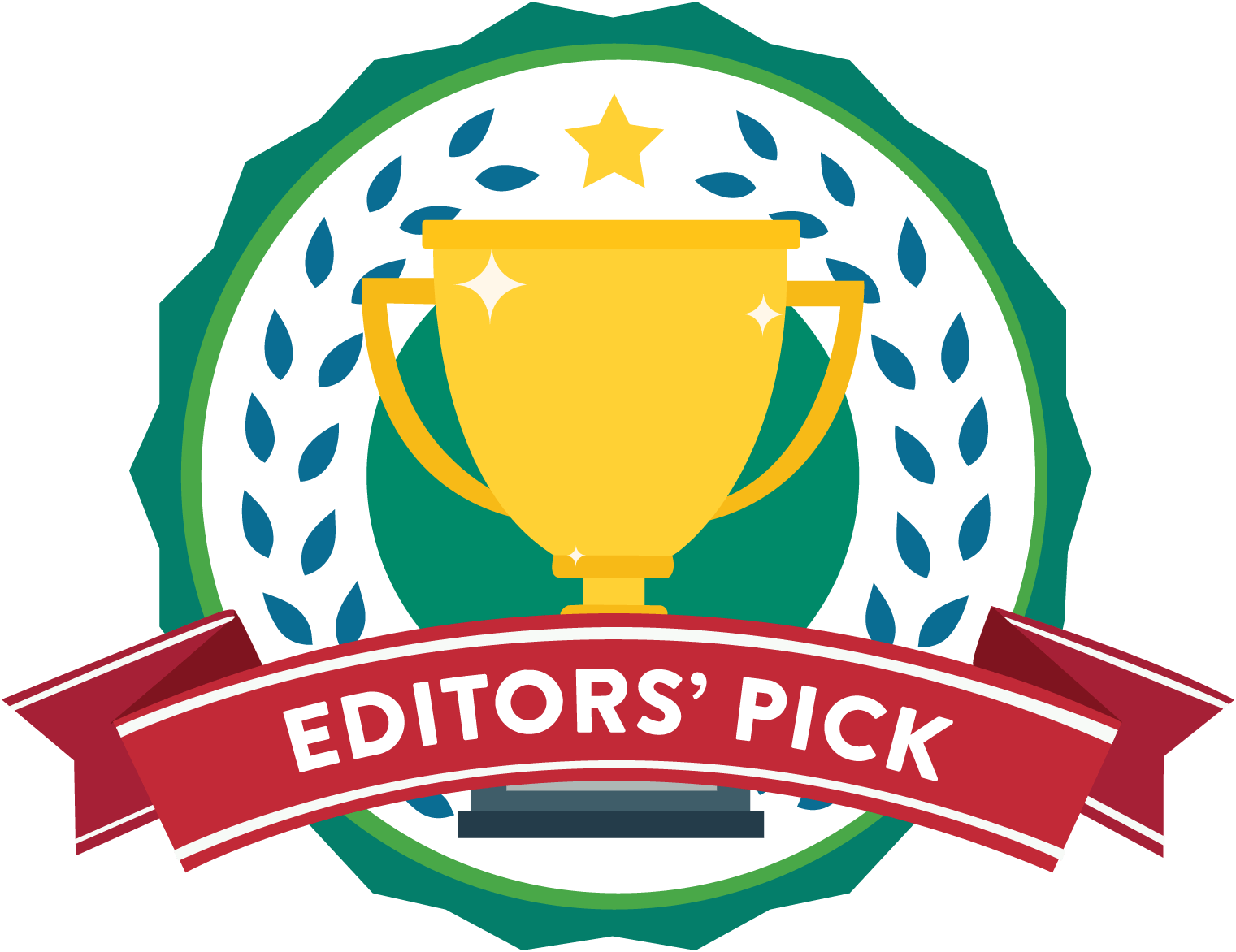 ---
Our top choice is this metal heavy duty steel dog crate from MidWest. This product is one of the best-rated crates for dogs in the market, and it's easy to see why. Aside from the durable and lightweight construction, this crate has the right size and doesn't come with a hefty price tag.
Made from durable and lightweight gauge wire, this portable dog crate can be folded down quickly, which allows for easy storage and convenience. Furthermore, it comes with safety features, such as two opening doors for easy access to your dog. Each door is also equipped with heavy-duty slide latches for added security and safety.
What's more, this crate features rounded corners, which prevents bruises and bumps to you and your dog. This crate also comes with a removable base, allowing for easy cleanup. You can even put your pooch's dog bed inside its spacious interior.
Before you buy this wire crate, it's a good idea to familiarize the size of your dog or take a measurement to be sure. That way, you can be certain that you are indeed buying the right size. Thankfully, this crate is available in different sizes, from extra small to extra large, so whether you have a tiny puppy or a giant dog, there will be a size that is suitable for you.
Key Features
Comes with a divider panel
Easy to assemble
Secure and safe dog crate
Very durable
What do we like about it?
We like this crate because it has everything that a pet owner would need for a safe and comfortable crate to confine their dog.
What's more, this product is covered by a 1-year manufacturer warranty and if you're not satisfied with your purchase, you can always return it and get your money back. It's the best dog crate that you can get right now.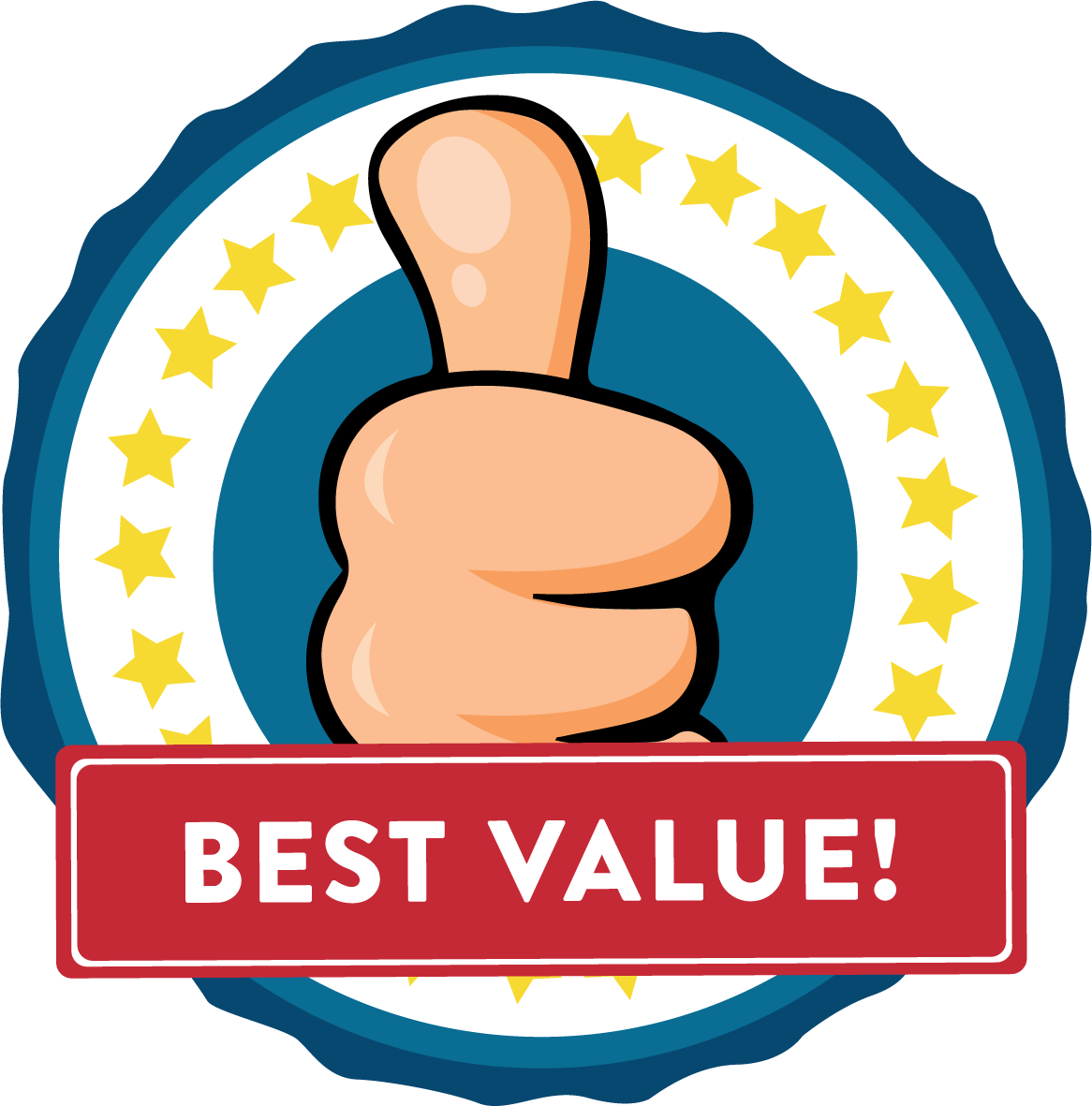 ---
This folding metal dog crate from AmazonBasics is designed for both puppies and grown-up dogs, and we would recommend it for budget-conscious dog owners. Aside from being affordable, this crate is secure, safe, and reliable. You can use it for behavior training, potty training, or if you want to simply give your pet a safe and comfortable dwelling place.
With this dog crate, you get to choose from the double door or single door options. They also come in different sizes, so regardless of the kind of dog that you have, this crate may work well for your dog. There are two slide bolt latches on the gate of this crate which enhance its safety and security.
Plus, the wire design improves the crate's ventilation and visibility. With the purchase of this crate, you'll also get a removable plastic pan, which means effortless cleaning.
Another great feature of this wire crate is that it's extremely easy to assemble. You don't have to use any specialized tools to set it up or break it down. Thus, storing this crate after use is easy.
Key Features
Comes with two slide-bolt latches
Features a portable double door design
Durable metal steel wire construction
What do we like about it?
We like that this folding metal dog crate is very affordable and can work well for all kinds of dogs, from puppies to adult dogs. This double door crate is a convenient and comfortable way to keep your pet safe.
This might not be the best dog crate, but it makes up for it with its inexpensive price tag.
---
Another great product on this list is the folding metal steel crate from the New World. The brand has been known to produce some of the best pet products in the market, and this metal steel dog crate is one of them.
Based on the feedback of the dog owners who have tried it, this portable, lightweight crate is a great dog crate to check out. New World has an impressive track record for offering some of the best dog products and accessories in the market, plus they offer excellent customer support.
So if you have any concerns or questions regarding this particular dog crate, you just have to reach out to their knowledgeable staff.
This portable single door metal dog crate is genuinely durable and comes with heavy-duty latches for safety and security. But what's great about this dog crate is that it's very affordable. In fact, it's among the cheapest dog crates in the market.
Key Features
Equipped with two heavy-duty slide-bolt latches
Made from durable metal steel
Foldable for added portability
What do we like about it?
Looking for the best dog crates in the market? Well, the New World Dog Crate might not be the best option as compared to our 1st pick. But what we like is that it's very easy to assemble without the need to use any tools. Plus, it can be folded down very quickly, which allows for easy portability and storage.
---
The Petmate ProValu 2-Door Wire Dog Crate is one of those dog crates that are made of durable steel metal. It has heavy-duty construction and can withstand the daily wear and tear.
In fact, this dog crate is known for its excellent strength. The steel metal bars are finished with e-coat that keeps it free from rust and makes it possible for the kennel crate to stay in excellent condition for a long time.
This crate is ideal if you're crate training your dog, as it's equipped with dividing panels. As you know, the basic rule when it comes to crate training is to use a crate that can make your dog feel safe. It should not be too large that your dog will feel overwhelmed or insecure.
If you are going to potty train your puppy, this wire crate can also help you. Since it comes with dividing panels, you can easily manage the space according to the size of your dog and their sleeping time. You can train them to potty train on one side and use the other side for sleeping.
Key Features
Comes with two separate entrances
Gate lock is reliable and secure
Durable and sturdy wire construction
Travel-friendly
What do we like about it?
We like that this double door pet crate comes in different sizes, from extra small to extra large, which means it can accommodate different breeds and sizes of dogs. The heavy-duty construction keeps your pooch secure inside this crate.
---
This dog crate is equipped with two large doors, one on the side and another in the front. Both doors can be opened very easily. Plus, they are equipped with a heavy-duty, secure lock that comes with dual latches. Thus, your dog will be safe and secure when inside this kennel.
The BestPet Dog Crate is designed to keep your pups safe and comfortable. Furthermore, it doesn't require the use of any tool for assembly. You can deploy it directly for only a few minutes. It also comes with a divider, which divides the kennel crate into two separate spaces.
Equipped with a durable composite tray that's leak-proof, cleaning this kennel crate is easy. The removable tray will not warp, corrode, or stain. Besides, the bottom pan is equipped with an integrated lip on its perimeter, which helps to contain any mess resulting from food spillage. Above all, this crate has a removable handle, which allows you to carry it as needed.
Key Features
42x27x30 inches
Coated with a black finish that prevents corrosion and rust
Comes with an optional divider
Equipped with durable ABS plastic composite tray
What do we like about it?
We like that this portable dog crate comes with two heavy-duty side bolt latches that lock firmly, keeping your dog safe and comfortable at all times. The removable plastic tray is also another useful addition, as it makes for easy cleaning.
---
The Paws and Pals dog crate is a great cage to use for crate training your pooch. It features a foldable design that offers a space-saving solution to confining your dog. Also, the crate is made of durable materials that are easy to clean. Installing this crate is very easy and convenient.
This dog crate is equipped with two doors, which allows for convenient and easy access to your dog. This also makes it easy for your dog to get in and out of the crate.
Key Features
Features foldable and space-saving portable design
Made of heavy-duty solid metal
Versatile design for easy setup and storage
What do we like about it?
We like this dog crate a lot because of its versatile design that allows easy access to your dog. Plus, it's easy to set up, fold and take apart.
---
When it comes to pet products, Petco is one of those brands that will stand out. This company has been producing different kinds of dog supplies and accessories for many years, and that includes the dog crates.
This single door dog crate features a classic and simple design but is of excellent quality. It looks like a basic wired doghouse that comes with a single gate which your pooch can use to get in and out.
This is an excellent tool for training your dog's behavior, and you won't have to worry about locking several doors whenever you need to go somewhere and leave the dog behind.
The crate is made from durable high-grade wires made of metal that's extremely sturdy. It provides a safe and secure place for your dog to hang out. Furthermore, the crate is built to withstand the weight of even the heaviest animal. The Petco dog wire crate has a powder coat finish, which keeps it protected against scratches, moisture, and other external factors.
Key Features
Available in a wide variety of sizes
Features a slide-out plastic pan for easy cleanup
Lots of sizes to choose from
Powder coated finish for added protection
What do we like about it?
We like this wire dog crate because it's easy to set up and offers a safe and secure haven for your dog to stay in while you are away. Furthermore, this product can be assembled very easily.
---
Another double door dog crate that's highly recommended for large and medium-sized dogs is this Internet's Best Wire Dog Kennel. It features two doors that open widely allowing for your dog to get in and out quickly. This wire crate is made of wood and has a long wall, which enhances the comfort of your dog. One door is located on the side and is wider than the other door on the adjacent side.
This dog kennel crate also comes with a compatible dog bed that's soft and comfortable enough for your pooch to sleep on. It's made from premium quality materials with excellent aesthetics. Furthermore, the crate is made mainly of a durable wooden frame with metal wire on their wall panels. Thus, the product is guaranteed to last for a long time.
Key Features
Comes with a leak-proof pan made of plastic
Double doors
Foldable and collapsible
Very durable and sturdy
What do we like about it?
We like this wire dog crate because we believe it's sturdy enough to use for your dog, including those that are fond of scratching and digging through their cage. The kennel is fairly spacious, and you can use it to store your canine accessories too.
Just a note though, it's definitely not the "Internet's Best" dog crate. Internet's Best is the name of the dog crate brand.
---
Whether you need a crate to contain your dog or for training, this 2-door training crate from Petmate would be a great choice. Designed for comfort and training, this crate keeps your dogs safe and protected if you need to leave it alone at home. The brand offers a wide range of kennel crates to meet the needs of the different breeds and sizes of dogs.
This 2-door dog wire cage from Petmate features a double latch lock system on the front and side door, which further enhances the safety of your puppy. Furthermore, this kennel crate offers sturdy construction, and the wire has a resistant coating for further durability. This crate also comes with a removable pan that makes cleaning it extremely easy.
Another great feature of this kennel crate is the convenient handle at the top, which comes in handy for when you need to carry your dog from one place to another. You also get to choose from six different sizes, and the adjustable divider makes using it to train your pooch even more convenient.
Key Features
The door is secure and easy to operate
Foldable
Ideal for house training your pooch
Rust-resistant
What do we like about it?
We like this kennel crate because it features a five-point lock system on the door, which enhances safety and security. Furthermore, this lock system also eliminates any gaps in the crate, which makes it safer to contain your puppy.
Dog Crates Buyer's Guide
Now that you know the best dog crates in the market, you probably want to know how you can choose the best among them.
Understand that it takes time for your dog to get used to a dog crate. Shower them with lots of treats (and dog food) as a form of positive reinforcement. Always encourage them for good behavior so that they will associate a dog crate with a positive experience.
Here's your guide when it comes to buying the best dog crates.
Size Is Important
Your beloved dog deserves a place where it's comfortable to relax. The dog crate should also provide a sense of security. Therefore, size is an important consideration when looking for the best dog crate to buy. It should be spacious enough for your dog to move around, but it must not be too large that your puppy feels intimidated or scared.
Below are the guidelines to follow when deciding on the size of the dog's crate:
Length
At the very least, the length of the cage should be the size of your pup from nose to the tip of its tail plus four inches. If your pooch is 18 inches long, plus four inches, then the length of the cage should ideally be 22 inches minimum.
Height
As for the height, it should be based on the height of your pooch from the floor up to its head while standing plus four inches. So if your dog has a height of 14 inches, then you need a crate with 18 inches in height. You also need to consider the fact that you might be adding beddings and some other canine accessories such as dog food.
Width
As for the width, it should be measured based on the crate's length and height. So after you've figured out the suitable length and height of the crate for your pooch, then the width is not necessary. But generally, the width should ideally be around three-quarters of the overall length of the crate.
Accessories
Keep a lookout for accessories such as a removable crate tray. Having a removable tray will make cleaning of the dog crate so much easier. Simply chuck the plastic tray into the washing machine and you are good to go.
Consider The Dog Crate's Durability
You don't want your beloved pooch to be kept in a flimsy crate. Therefore, the sturdiness or durability must be taken into consideration when shopping for a dog crate.
You also need to consider the strength of the crate and see if it's strong enough to accommodate the weight of your dog. In most cases, the durability of the puppy crate will mainly depend on the materials that they are made of.
Here are some of the most popular materials used for dog crates:
Fabric
Fabric dog crates are durable and lightweight and can offer utmost comfort to your dog. It's also great for those who need to bring their dog with them when traveling. Depending on the type of fabric, these puppy crates are durable and hardwearing.
Plastic
Plastic dog crates are great for those that live in cold climates. It keeps the interior portion warmer while still offering enough ventilation through the crate's doors and windows. Generally, plastic dog crates are known to be quite sturdy and durable. However, exposing these crates to extreme heat could cause the material to be brittle and eventually lose its structural integrity.
Metal
Crates made of metal are usually made from aluminum or steel and are perfect for pet owners that live in hot or warm climates. These are also known as "wire crates".
Wire crates that are made from metal are guaranteed to be durable and sturdy so you can be sure that the product is going to last for longer, despite the regular wear and tear. The only downside of owning wire crates is that there's a risk that your puppy could get stuck in between the cage, which can be very dangerous.
Safety, Safety, Safety
Safety is absolutely essential when buying any accessory for your dog, most especially for dog crates. Regardless of the material that the crate is made of, it should be something that's comfortable for your dog.
There should be enough ventilation for the air to circulate and the spacing of the rods must be something that will not cause your puppy to get stuck. It is best to choose a crate where the rods are spaced tightly in order to avoid any injuries.
Conclusion
Of all the dog crates on this list, it's the MidWest Homes for Pets Dog Crate that we would highly recommend. This crate has a durable but lightweight construction, making it one of the best dog crates to buy.
With this dog crate, you can be sure that it will last for a long time and you won't have a hard time moving it from one place to another, thanks to its lightweight design.
Also, it comes with safety features that can help to keep your dog safe and comfortable. But the best thing about this product is that it's very affordable. It's no wonder why it's one of the best-rated dog crates online.
---
The Review
Best Dog Crates