Best Dog Foods For English Bulldogs
Who doesn't love English Bull Dogs? These dogs were originally used for fighting but today's English Bulldogs are typically passive and spend more time lounging. Their unique bodies result in a lot of health concerns which is why you need to give them a specific nutritional diet.
Without a balanced diet, this already round dog breed will put on weight and trigger a lot of health complications.
We have searched the market for you and narrowed down to the top 8 best dog foods for your English Bulldog.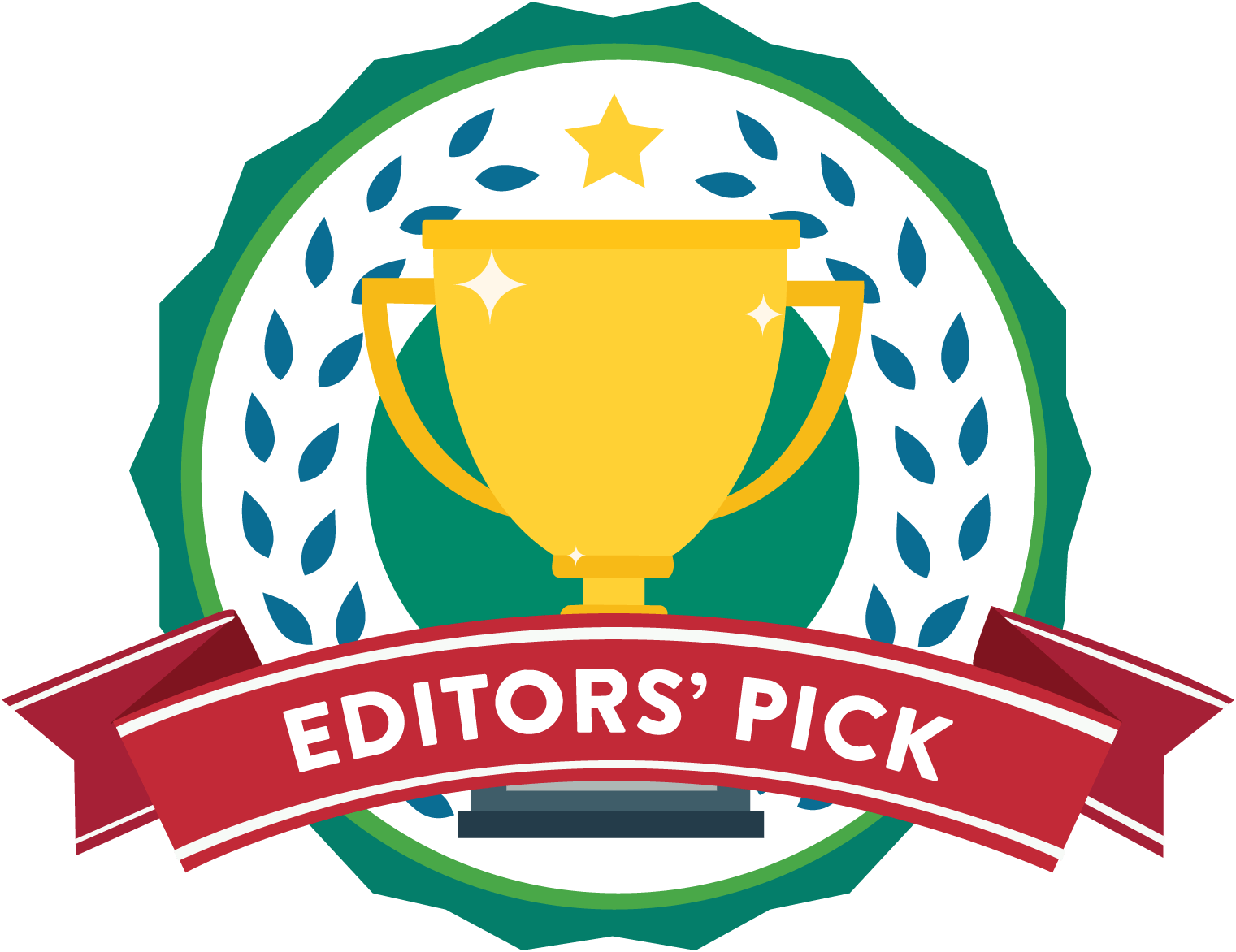 ---
Honest Kitchen's Grain Free Veggie Nut & Seed Mix is a bit different from your standard dog food. This one is for those dog owners who want to give a little extra loving to their furry companions. It's a raw-food diet recipe with nutrients sourced from vegetables and fruits like apples, sweet potatoes, and more.
This one is our top pick because you can't get a dog food made of higher quality ingredients and processing than this! It is 100% human grade. Beside the quality human grade ingredients, the recipe is made in human food processing facilities with minimal processing to retain its nutritional value. It is GMO-free and does not contain any preservatives, antibiotics, or hormones.
It's a great option if your dog exhibits allergies and sensitive stomachs. You'll be surprised at how even the pickiest eater will relish this grain-free recipe. Simply mix this dry dog food with some warm water, and it'll be ready to eat.
Key Features
Vitamin-rich base mix
Recipe made from human-grade ingredients
All-natural with no GMO ingredients
Ingredients - coconuts, carrots, flaxseeds, etc
What do we like about it?
We love it that this dog food is jam-packed with highly concentrated nutrition by removing all the water content in the food. The excess dehydration has helped retain natural vitamins, phytonutrients, and vitamins in the food. You have to mix it with water before you feed it to your dog.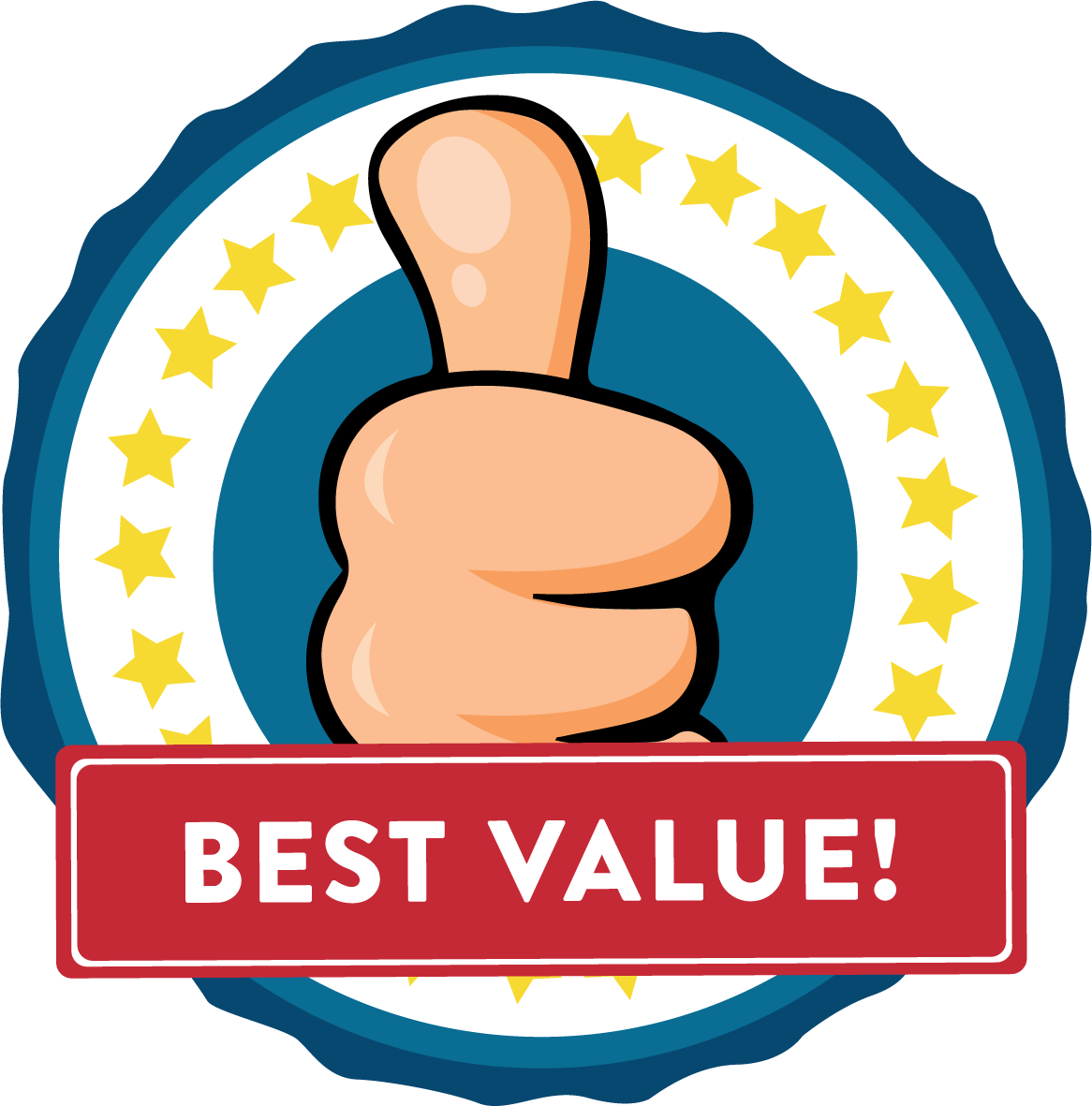 ---
We understand that you want the best for your dog, but not everyone can afford high-quality dog foods. You get what you pay for. Well, not with Purina Pro Plan Savor. You won't believe how affordable this dog food is when you see how high-quality their ingredients are.
This Savor Shredded Blend by Purina Pro Plan is a well-balanced formulation of fats and proteins along with a healthy dose of glucosamine, minerals, and vitamins.
It is perfect for your English Bulldog because this one has 25% less fat as compared to the Savor Shredded Blend formula of chicken & rice. Since the calorie content per weight is substantially lower, it makes it an ideal dog food for breeds like this as they tend to gain weight easily. Their first ingredient is real chicken presented in meaty, tender shreds.
Key Features
Real Chicken as #1 ingredient
Guaranteed live probiotics support digestive health
Tender, meaty shreds and hard kibble
What do we like about it?
We love Purina Pro Plan Savor because this affordable dog food offers a meal that you can actually feel good about serving to your Bulldog. The wheat bran sourced natural prebiotic fiber is good for the beneficial bacteria that live in your dog's intestinal tract and gives them a healthy digestive system.
---
We love it that this dog food is specifically designed for Bulldogs. It has a bevy of high-quality ingredients that address the health issues associated with this breed. It offers tailor-made nutrition to help maintain their joints, protect their sensitive skin and help in digestion to eliminate stinky gas.
The kibble has a wave-like shape designed especially for your English Bull dog's unique jaw so that it is easy for them to pick it up with their mouth and chew. The recipe comes with precise fiber content, easily digestible proteins, and quality carbohydrates to promote healthy digestion and decrease stinky gas and bad stool odors.
Key Features
Wave-like kibble to easily pick up and chew
EPA and DHA support healthy bones and joints
Reduces unpleasant gas and stool odor
Tailor-made nutrition for Bulldogs
What do we like about it?
We love that this dog food addresses the two vital issues that English Bulldogs typically face – upset digestion and weak bones and skin. The fibers reduce digestive, and flatulence upset while the EPA and DHA maintain healthy bones and joints.
---
This Holistic Select Natural grain-free formula is a perfect example of the brand's mission to give pet parents the option of healthy dog food. The natural formula is ideal for providing your English Bulldog with a balanced diet that promotes a healthy digestive system.
This wholesome formula contains no grains, fillers, wheat gluten, meat by-products, or artificial flavors and colors. This formula has 3 healthy, premium sources of protein – salmon, anchovies, and sardines. Nutritious and delicious, it can't get any better than this formula.
Key Features
Three premium proteins: Salmon, Anchovies, and Sardines
All Natural ingredients
No grain or artificial flavors or colors
Active probiotics and healthy fiber
What do we like about it?
This is a natural formula made using premium quality protein sources – real salmon, anchovies and sardines. The product is made using the highest standards of food quality in the US.
---
If you want your English Bulldog to get maximum nutritional quality from his dog food, you simply must try "I And Love And You" grain-free Naked Essentials. The product claims its ingredients are premium quality and hand-picked from all over the world.
It features real chicken and duck along with grain-free carbohydrates and supplements like probiotics and prebiotics to promote healthy digestion. This dog food will also promote brain development in your Bulldog thanks to the DHA content. It contains Omega 3 & 6 sourced from fish oils and flaxseeds that will help to promote healthy skin and soft coat for your buddy.
Key Features
First ingredients sourced from real meat
30% protein
Prebiotics & probiotics for healthy digestion
All love, no fillers
What do we like about it?
Besides its premium, hand-picked ingredients, "I And Love And You" headquarters are powered by 100% wind power and encourages its employees to use alternate modes of transport like biking to get to work.
---
It's very easy for English Bulldogs to gain weight. This Nulo grain-free lamb dog food is a 100% all-natural formula made with clean ingredients to promote healthy weight for your dog. High in protein but low in fat, this recipe has a BC30 probiotic, low-carb formula to supply your dog with robust energy without running the risk of gaining weight.
The complex carbs like sweet potatoes and chickpeas not only provide fiber but also helps him to sustain his energy levels between meals. It is a grain-free dog food that doesn't have allergy-triggering ingredients like corn, soy, wheat gluten, artificial additives, etc.
Key Features
100% all-natural
No allergy-triggering grains
Omega 3 & 6 fatty acids
BC30 Probiotic
What do we like about it?
This dog food recipe is a game changer for English Bulldogs with severe allergies or sensitive stomachs. It is free from common dog allergens and is enriched with fatty acids.
---
Want your English Bulldog to go on a low sodium diet? Blue Buffalo Freedom Grain-free dog food is your perfect choice. Its first ingredient is real meat and features high-quality proteins like deboned chicken, as well as chicken meal and fish meal.
Essential proteins and carbohydrates enable your bulldog to meet their daily energy requirements, growth, and general well-being. In addition, it features a precise blend of minerals, vitamins, and antioxidants to provide an abundant source of energy and fiber.
All Blue Buffalo Freedom recipes are free from chicken or poultry by-product meals.
Key Features
Real meat as #1 ingredient
Whole peas, sweet potatoes, and carrots
Precise blend of minerals, vitamins, and antioxidants
Omega 3 & 6 for healthy skin and shiny coat
What do we like about it?
It's not very often that you get a low sodium dog food in the market. If you want your bulldog to get the best diet and nutrition, this 100% grain free dog food is a great choice.
---
Not a lot of pet owners are aware that chicken can trigger some serious allergies especially in allergy-prone breeds like English Bulldogs. This Earthborn Holistic Grain-free Great Plains Feast dog food is chicken and gluten-free. The high-protein content in this recipe is sourced from lean red meat Bison protein that produces lean and strong muscles.
Natural vegetables and superfruits like spinach and blueberries provide antioxidants and promote a strong immune system and good health. L-Carnitine is synthesized inside the body to help with weight gain issues that are common in English Bulldogs.
This great tasting dog food will also supply omega 3 and omega 6 fatty acids with every mouthful.
Key Features
Chicken, grain and gluten-free
Lean Bison red meat
Omega 3 & Omega 6
Bpa free packaging
What do we like about it?
If your English Bulldog is prone to allergies, Earthborn Holistic may be the right dog food for him. Not only is it chicken free, but it is also grain and gluten free.
Dog Food For English Bulldogs Buyer's Guide
Bulldogs may be small in size, but they are muscular. It is important for them to get a proper supply of proteins.
They need adequate food to maintain a balanced body weight and shape. The problem is that many English Bulldogs are also prone to meat allergies. We all know it's not easy to find non-meat based dog foods with a high supply of proteins. A great alternative is fish which can be a healthy protein source for your English Bulldog.
Feeding Guidelines
Puppies: These little darlings need to be fed more frequently than adult Bulldogs. You need to feed them approximately 4 times a day. By the time they reach 4 months, you can reduce it to 3 times a day. They can start eating as an adult Bulldog when they reach 6 months of age.
Adult English Bull Dog: Adult Bulldogs need to eat two times a day. Many pet owners feed their dogs only once a day, but a better practice is to feed them two times in a day. Feeding them two smaller portions of food two times a day will help your dog keep a healthy digestive system.
Hydration: You need to keep plenty of water near them especially during hot weather. Bulldogs simply cannot tolerate humidity and heat. To keep them hydrated, you need to provide them 1 ounce of water for every pound they weigh.
When To Feed Them
Many pet owners feed all the food to their dogs at one time, but it is important that they eat in small portions.
English Bulldogs are notorious for over-eating. No matter how much food you place before them, they will eat it all! To prevent bloating and other digestive problems, feed them smaller portions throughout the day.
Common Health Concerns for English Bulldogs
English Bulldogs are known for certain health issues. They were bred for a specific purpose and unfortunately, this unique body composition puts them at risk for multiple health issues. However, with a healthy diet, your dog can avoid many of these.
Weight Gain
English Bulldogs are lazy and known for lounging around all day; hence it's very easy for them to put on weight. Pet owners need to make sure they maintain a strict diet and exercise daily.
What they need is the right amount of calories that is just right for their activity level and a formula that is free from any bad carbohydrates. Always keep an eye on their weight in order to avoid obesity because their breed doesn't take too well to excessive weight gain.
Typically, the approximate weight of an adult English Bulldog should be 50 pounds. Bigger males can weigh up to 55 pounds while female Bulldogs generally weight around 45 pounds.
Hip Dysplasia
English Bulldogs have a distinct body build. Their body is muscular, yet very short. Their body mass is mostly concentrated near their belly. This uneven distribution of weight puts a lot of pressure on their hip joints.
This is why their hips are not properly aligned. It causes a lot of pain and makes them walk differently. You can manage this problem with the help of glucosamine. This ingredient will strengthen their joints and keep them healthy.
Look for dog foods that have natural sources of glucosamine. You can also find dog foods that are specially formulated to address this problem. Always remember to look for the supplements in the ingredients list before you buy them.
Eye Issues
English Bulldogs typically suffer from eye issues. These dogs can start losing their eyesight at a very young age. Beta-carotene is effective in improving their eyesight. With continual consumption, it can improve their vision tremendously.
You can find it in orange-colored fruits and vegetables like carrots. Keep an eye out for ingredients that have beta-carotene to help fight your dog's poor vision.
The Key To A Balanced Diet
English Bulldogs are easily susceptible to weight gain, and so they need a well-balanced, nutritional diet. To maintain optimum health, you need to make sure they stick to high-quality ingredients.
Proteins
Dogs are naturally omnivores and so the food they eat every day should be protein based. It is the only source of amino acids for them.
English Bulldogs need the amino acids for their body to function properly. Any amount of protein shortage in their diet will lead to weakness and even organ failure.
Choosing the right source of protein is just as important as choosing the amount you feed them. Proteins are sourced from the muscles of the meat, so the best option is to find an all-natural meat source. Raw meat is best, but your dog will benefit just as well from a natural protein. Avoid processed proteins and animal by-products by all means. You can get healthy sources of proteins from:
Carbohydrates
If you are feeding an English Bulldog, it is imperative that you carefully choose the source of carbohydrates. It is the source of energy production and is generally a more affordable ingredient to use in dog food formulas. This is why many brands use high quantities of carbohydrates to maintain a low production cost.
Unfortunately, feeding high amounts of carbohydrates to your English Bulldog is not advisable because low-quality carbs will make them gain weight.
Look for ingredients that are slow-burning. It will ensure your bulldog gets enough energy while keeping them slim. Some examples are:
Sweet potato
Barley
Brown rice
Fats
It is very important for your English bulldog to consume only good quality fat. The good quality fatty acids will give them healthy skin and shiny coat. Low-quality fats will make them gain weight. Essentially, fats will help to absorb vitamins and promote a healthy digestive system.
Make sure your dog food has only a small percentage of fats; otherwise he/she will run the risk of growing obese. High-quality fats include:
Animal fat
Flaxseed oil
Fish oil
How To Choose The Best Food For Your English Bulldog
English Bulldogs are known for their flat face and short muzzles, giving them a small jaw.
It's challenging for them to pick up food and chew it. It is also difficult for them to take in enough air while eating.
They are also prone to dental issues, immune and digestive problems, and obesity. They don't live very long, and the best you can do is ensure a healthy life for them during their short lifetime.
It is very important for you to make sure that the dog food you choose for your furry friend is optimal in helping them live longer.
Here's a list of the best food for your English bulldog when it comes to their nutrient requirement, kibble size, palatability, and more.
1. Specialist Dog Foods
Studies show that the nutritional need for dogs differs according to their age, size, and breed. An older bulldog will require a lower level of energy as compared to a puppy.
You need to take your dog's body size into account. A larger English Bulldog will benefit from dog food formulas that are designed to boost joints.
Breed-Specific Formulas
Studies show that dog breeds have different metabolisms and that there is a lot of potential in feeding them breed specific formulations. While it may be easy to make certain specialist dog diets, it is not so easy with others.
There is no evidence in this ever-growing field that shows how these dog foods should be made for each breed. For instance, some formulations for senior dogs advertise less protein quantity, but scientists have still not proven how much protein senior dogs need.
Benefits Of Specialist Dog Foods
Despite all this, many dog owners have seen a significant improvement in their dogs when they feed them specialist dog foods based on the size, age or breed.
Many dog food companies may conduct their own internal studies to prove that their specialist diet works as advertised.
Vets definitely claim dogs benefit more from age-specific dog foods.
But there is still not a lot of information based on evidence that can create a consensus on how effective these specialist foods can be.
If you are feeding your dog one, remember that it will not act as a panacea and that it will not replace medications for any serious health issues.
Conclusion
English Bulldogs are often susceptible to health issues like loss of vision, weak joints & digestion, unpleasant gas and stool odor, obesity and more. When choosing the best dog food for your dog, remember to keep in mind their health challenges.
Ideally, The Honest Kitchen Grain-free dog food is a game changer for sensitive breeds like English Bulldogs. Since most English Bulldogs develop meat allergies, this veggie nut & seed base mix offers a healthier alternative. It also takes care of all health areas of your dog's life with quality ingredients like fiber, antioxidants, probiotics, natural ingredients, etc.
---
The Review
Best Dog Foods English Bulldogs