Best Dog Grooming & Hair Clippers For Your Furry Friend
Keeping your dog groomed is about more than just making them look good. A canine that has been properly groomed will also be more comfortable and less likely to get sick thanks to the decreased amount of bacteria in their coat. Today, we're covering eight of our favorite dog grooming clippers around.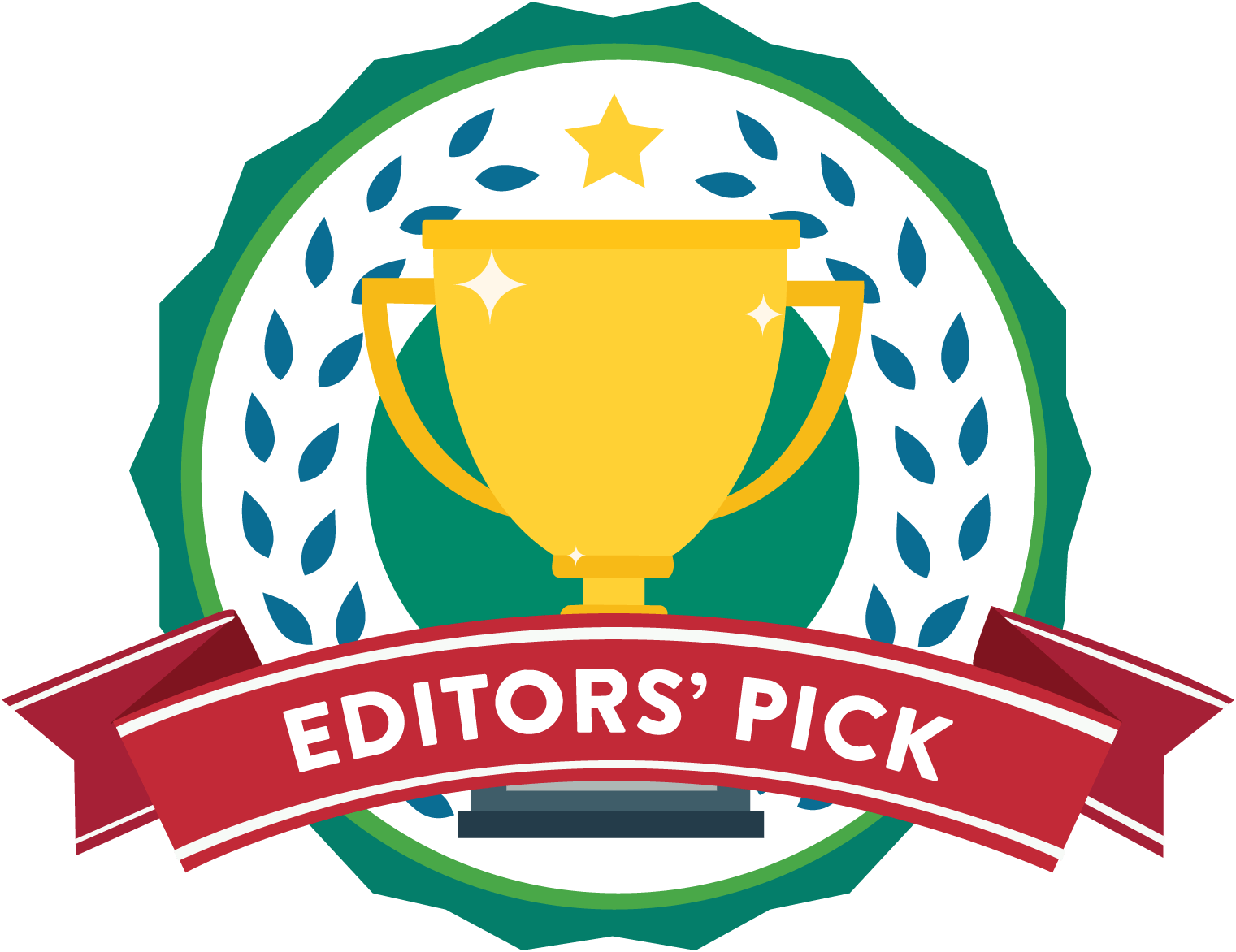 ---
Our favorite clippers for dogs are these from Wahl, and while they may be more expensive than many of the other options, they are worth the extra money. These clippers feature an excellent build quality that makes them more reliable than the competition, ensuring that they'll last longer.
Since these clippers last longer, you'll be less likely to need a replacement, which can actually save you money in the long run. These clippers come with a 5-in-1 blade that can be easily adjusted for different parts of your dog's coat, ensuring that you don't have to fiddle around with replacement blades.
You can also find this clipper available in a range of different colors, so you'll have a small degree of customization. The battery in these clippers can last for up to 1.5 hours, and it will take 1 hour to fully recharge. This runtime may be shorter than the competition, but it's mainly due to the power of these clippers.
Wahl has created a product that works equally well when used on fine fur or coarse fur, which is a breath of fresh air when compared to other models that can't make it through thick patches. This clipper also comes included with a choice of six high-quality guide combs.
Key Features
5-in-1 blade for improved versatility
Can run for up to 90 minutes
Recharges in 60 minutes
Comes with six guide combs
What do we like about it?
Despite the higher price of this model, the Wahl Bravura Lithium Clipper provides the customer with immense value for their dollar. If you're looking for a high-end clipper, then this product can provide you with the perfect combination of performance and reliability, which are two of the most crucial features.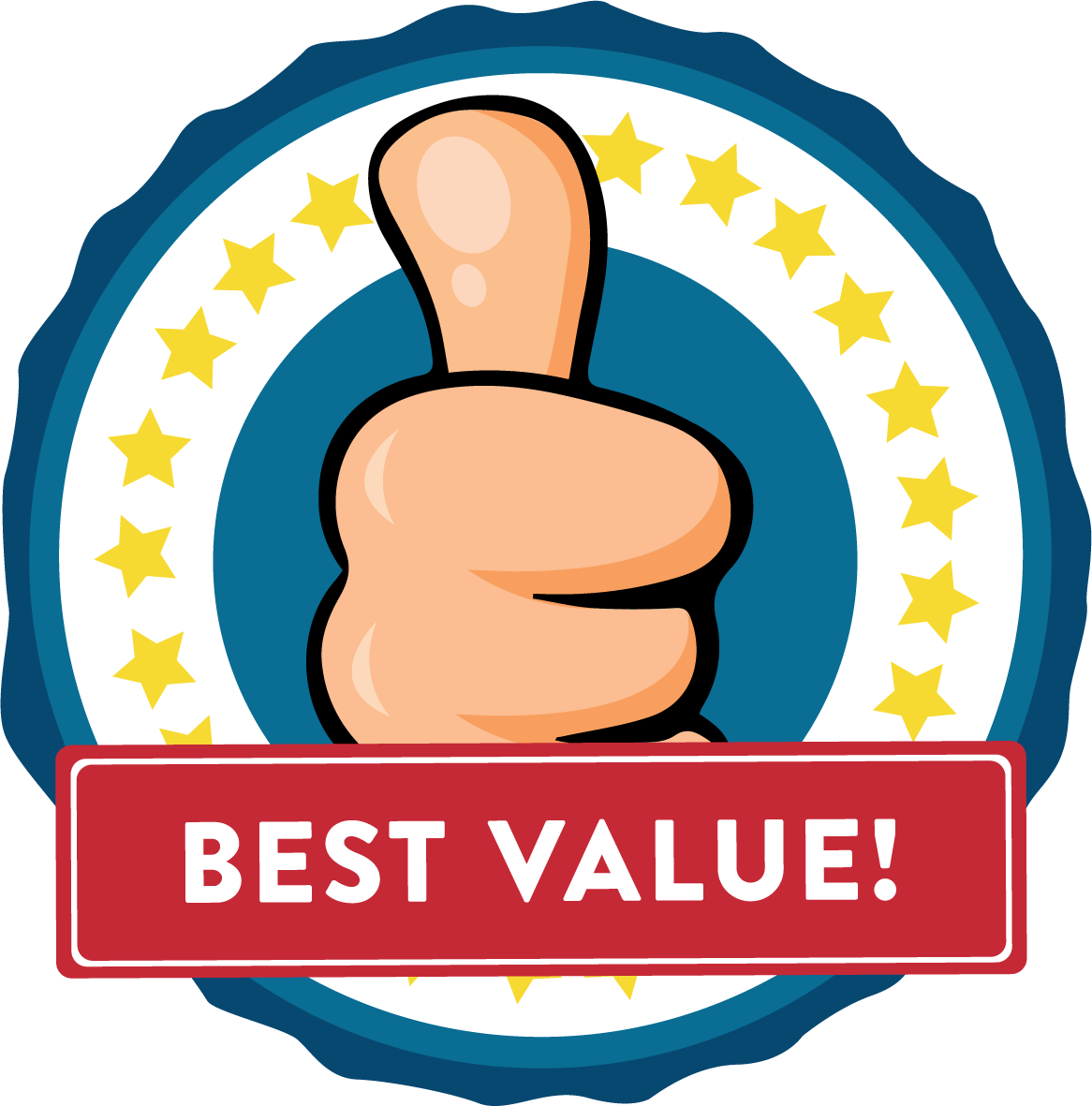 ---
On the other end of the price spectrum, you'll find the Bousnic dog clippers, though it would be a mistake to assume that they're inferior because of their lower price point. While the Bousnic clippers can't match the previous Wahl model when it comes to raw performance, it beats it out in value for money.
This set of dog clippers is one of the cheapest options around, but unlike other cheap clippers, this one uses a quality motor. The motor is the most likely component to fail on any set of clippers, and it seems like Bousnic has equipped with this product with one that is surprisingly reliable.
All too often, buying a budget set of clippers is like walking through a minefield of products that will fail within a week of use, but this product will keep going strong for months if not years. This clipper also runs much quieter than other products, which will make it less likely to scare your dog.
Unlike other bargain clippers, this set features two-speed levels, allowing you to conserve battery when necessary. There is even a digital indicator that will let you know how much longer you can expect the battery to last. Finally, this model also comes with a complete set of accessories.
Key Features
Includes four guide combs
Low operating volume
Features two-speed levels
Digital battery level indicator
What do we like about it?
Even though most budget clippers have a reputation for poor build quality, this set from Bousnic combines reliability with features that have previously only been on mid-range and high-end choices. Things like a lithium-ion battery and a low operating volume help make this one of the best dog clippers around.
---
Moving on to a mid-range option, we'll now go over the ProClip AGC2 from Andis. This two-speed clipper is designed to run quietly and cut through all kinds of fur. Whether you want to trim the delicate coat of a chihuahua or if you're looking to get through the resilient fur of a malamute, these clippers will work.
These clippers have a detachable blade that can be replaced when it begins to get dull. You can also remove the blade to make the clippers easier to clean out after use. While the lower speed will be sufficient for most applications, the second one is perfect for thicker parts of your dog's coat.
With a 14-foot cable, you'll have all of the freedom of movement that you need without having to worry about the battery dying on you part way through a trim. Durability is also a major benefit when using this clipper, as it comes with a shatter-proof housing that will resist falls.
Key Features
Detachable blade is easy to clean
Features a two-speed rotary motor
The cord is 14 feet long
Shatter-resistant housing enhances durability
What do we like about it?
The ProClip AGC2 is a more affordable alternative to some of the high-performance clippers on the market, and it provides impressive performance. While this clipper may not have as much flair as some of the other choices, its durability and excellent performance are two strong advantages.
---
Up next, we have a model from Oster, who is known for the excellent quality of their clippers. The Turbo A5 Two-Speed is right in the middle of their animal clipper product line, and it features everything except for advanced ergonomics of Oster's more expensive products.
Despite its cylindrical shape, the Turbo A5 is not an uncomfortable set of clippers to use, and the ridged grip helps to ensure that you don't drop it. While the standard Turbo A5 runs at 3100 SPM, this two-speed model features rates of 3100 and 4000 SPM, which can be toggled at your discretion.
As this clipper is part of Oster's Professional Series, then it can work with nearly all kinds of fur, ranging from a drop coat to a long double coat. Like many other mid-range competitors, this set of dog clippers features a detachable blade that can eventually be replaced and also facilitates cleaning.
Key Features
Speeds: 3000 SPM and 4000 SPM
Features a replaceable A5 blade
Equipped with a 12-foot cord
Enhanced Turbo speed
What do we like about it?
Oster has not disappointed with the Turbo A5 Two-Speed, and we'd argue that the additional setting makes this model a better choice than the base Turbo A5 model. This clipper set also comes with extras including blade oil, grease, a brush, and more. The only thing missing is an ergonomic shape.
---
If you're willing to spend more money on higher quality, then these clippers from Andis will be ideal for you. While this is one of the most expensive products on this list, it comes with a variety of features that aren't present on more affordable options, namely five different speeds.
The wide range of speeds allow you to choose the best option for the dog that you're grooming, so these clippers are excellent for owners of several pets. If one of your dogs has delicate fur, but the other one has a thick double coat, then the wide range of adjustment in this model will work well for you.
This clipper is also meant to be easier to use, as it features an ergonomic shape coupled with a non-slip grip. The ceramic blade that comes with this clipper is another notable improvement over competing models, as it will absorb far less heat than a comparable one made out of steel.
Key Features
Comes in six colors
Can be adjusted between five speeds
No-slip ergonomic grip design
The blade can be detached
What do we like about it?
While the high price point of these clippers will make most buyers opt for an alternative, the Andis Excel Pro is perfect for users who need power and versatility. Some users may find that the five speeds are overkill, but breeders and families with a lot of pets will appreciate this clipper's versatility.
---
This is the last high-end set of clippers that we'll be covering in our guide, but it's certainly not the least of them. The Wahl Motion Lithium Ion Clipper features a powerful motor that is powered by a high-capacity battery, giving you all of the benefits of a cordless trimmer with none of the downsides.
To check the level of the battery, you can glance down at the traffic light indicator that will flash from green to yellow, and then finally to red when the battery is critical. This clipper also comes included with an optional finger grip that will give you more precise control over how you trim your dog's fur.
The Motion clipper comes with a 5-in-1 blade that lets you choose between a variety of sizes. As with any other wireless clipper, the quality of the battery is another thing to consider before you make your purchase. This model can run for up to 1.5 hours while recharging in just 45 minutes.
Key Features
Features an optional finger grip
LED battery display
Max speed of 5500 SPM
Runs for 90 minutes, charges in 45
What do we like about it?
Even though this clipper is tied with the Andis Excel Pro as the most expensive choice on this list, its range of extra features helps make it an excellent alternative. A lot of the additional features on this clipper may not be necessary, but they help make it more convenient and much easier to use.
---
These clippers from Oneisall boast an affordable price point that makes them an attractive set of clippers for beginners. If you've never trimmed your dog's coat before and you're looking to take your tentative first steps into dog grooming, you'll love the low price and simple controls of this model.
This set of clippers comes with a rechargeable battery that provides you with additional freedom of movement while in use. You can also connect a cable and use these clippers in wired mode if the battery dies before you've finished grooming your pet.
A low level of noise and vibration helps make these clippers more appealing for pets, as they won't be scared off by a high-pitched whine. There are even four-guard combs that come with these clippers. This impressed us, as you wouldn't expect to get many accessories with such an affordable product.
Key Features
Available in gold, red, or silver
Comes with four guide combs
Only 50 dB of operating noise
Charging indicator light
What do we like about it?
For customers who don't want to risk too much money figuring out whether or not they're up to the task of grooming their dog, these clippers are a reliable and user-friendly option. This product even comes included with everything you need to get started: fur shears, a comb, a cleaning brush, and guide combs.
---
Cyrico has created an excellent product for a low cost, as these clippers feature many aspects that you wouldn't expect to see in a model of its price. For example, the battery in these clippers can last for up to four hours, making this an ideal product for trimming several dogs in one session.
This clipper also comes with some convenient features that you won't see in many of its competitors. One of the most notable improvements over other models that are a little bit cheaper is that this one features an ergonomic grip that ensures your hand will remain comfortable.
Along with a more comfy shape, the grip of this clipper is also rubberized so that it doesn't slip in your hands. The included LED screen also means that you can keep track of this clipper's speed, battery status, and whether or not it needs to be greased. Finally, this is one of the cheapest clippers with a variable five-speed motor.
Key Features
5-speed design
Can be used for four hours straight
LED screen improves user-friendliness
Comes with accessories
What do we like about it?
As you would expect, the main advantage of these clippers is their adjustable five-speed design coupled with their more affordable price. If you're dealing with plenty of pets that have coats of varying thickness, you'll find this inclusion indispensable. The long battery life and the LED are other features that you wouldn't expect to see in such a cheap product.
Dog Grooming & Hair Clippers Buyer's Guide
Now that we have covered the top picks for a dog grooming & hair clipper, here are some additional factors that you should consider before making that purchase.
Wired Or Cordless
One of the first decisions you're going to want to make when purchasing your new clippers is whether they're wired or wireless, and each option has its own set of advantages. The best part about wired clippers is that they tend to be more affordable than their cordless alternatives.
The inclusion of a powerful lithium-ion battery will usually result in a cost bump, and you also won't have to worry about the battery dying out when using a wired model. On the other hand, wireless clippers will provide you with much more freedom of movement, making it easier to trim your dog's coat.
Beyond ensuring that you can move around without the cord getting in your way, you can also use these clippers nearly anywhere, since you won't need a power outlet to be in range. As for the issue of the battery dying, plenty of newer wireless models can be used while they recharge.
Look Out For Guide Combs
The next thing to look for when buying the best grooming clippers for your dog is whether or not they come included with guide combs. These parts will attach to the front of the clipper, and they will allow you to control the length of the hair that gets cut, making them essential for precise grooming.
Once you've ensured that guide combs come included with your new clipper, you should take a look at how many of them there are and if their length is suitable for your needs. The quality of the guide combs that come with a set of clippers will determine whether they last for a lifetime or break after a single use.
When choosing the right clippers, also take a look at how you remove and attach guide combs, as it should be a relatively simple process. If you're doing a complex grooming job, then you may have to switch between guide combs several times over the course of a single session.
Loudness – Ideally Lesser Than 60 dB
While clippers have a reputation for being much louder than other grooming tools, plenty of progress has been made in reducing the amount of sound their electric motors produce. A quieter clipper will help keep a dog more comfortable while being groomed, as the whine of the motor may disturb them.
Most mid-range clippers will produce between 50 and 60 dB of sound, but there are high-end products that are even quieter than that. Keep in mind that a lower volume will usually mean that a clipper vibrates less too, meaning that it will be more comfortable throughout longer grooming sessions.
Speeds – Variable Speed Works Best
The speed at which your clipper runs can determine how effective it is at cutting through a certain type of fur, and there are two primary kinds of clippers. The first variety is the fixed-speed clipper, and the second is the variable-speed clipper, and each has its pros and cons.
Variable clippers are ideal for owners with multiple pets or dogs that have a variety of fur types across their coat, though they are also more expensive. If you just need a basic set of affordable clippers, then you likely won't need to pay extra for a variable-speed model.
Blade Quality – Ceramic Or Stainless Steel Are Usually The Best
The next feature to look at in a new set of clippers is the blade itself, as that will be the part that's directly responsible for clipping your dog's fur. The blade can determine how well the coat is cut, and it can also affect how hot the clipper gets, as some materials will retain more heat than others.
The most common material that blades are made out of is stainless steel, which is an excellent choice thanks to its resistance to corrosion. You won't have to worry about the blade rusting if it is used to cut damp fur, and stainless steel is also relatively affordable when compared to other choices.
High-end clippers, will usually do away with stainless steel blades in favor of ones that are made out of ceramic. These blades will usually absorb only 25% as much heat as stainless-steel ones of comparable thickness, and they feature no reduction in cutting ability.
Accessories – The More The Merrier!
Many accessories can come with a set of dog hair clippers, and their inclusion may be essential if you're getting clippers for the first time. Of course, beyond the mere addition of extras, you'll want to see whether they feature sufficient build quality, as a lot of accessories are poorly and hastily assembled.
Some of the most common extras include combs so that you can straighten out your dog's hair while it's being trimmed, brushes to help clean out clippers, and more. Some clippers will even come with replacement blades that you can use once the included one has worn out.
Other models come with essentials that can help you maintain your clipper, like grease that will help keep the blades from degrading. Whether you're looking for a set of accessories with your new clippers, or if you want to save some money because you already have your own, be sure to see if they're present.
Conclusion
Out of each of these options, the Wahl Professional Bravura Clippers are still the best, as they take the features of more expensive models and combine them with a lower price point. This clipper set provides you with extra value for money and is perfect for customers who need something high-end with a mid-range cost.
We've covered a wide range of products so that each of our readers can be more likely to find something that works for them. We hope that our reviews have been able to provide you with the info that you were looking for.
---
The Review
Best Dog Grooming Hair Clippers