Best Dog Proof Trash Cans For Your Curious Pooch
Dogs are naturally curious. It doesn't matter how old or young the dog is, dogs of all sizes will always be eager to explore their environment the best way they know. This means that there is a very good chance that at some point they will discover the garbage bins and start playing with whatever they can find there.
You don't want this.
But don't fret, there's a solution to this. Since dogs will always be curious about what is in the trash, the best thing you can do is to buy a dog-proof trash can. We have prepared a list of the top dog proof trash cans in the market at the moment.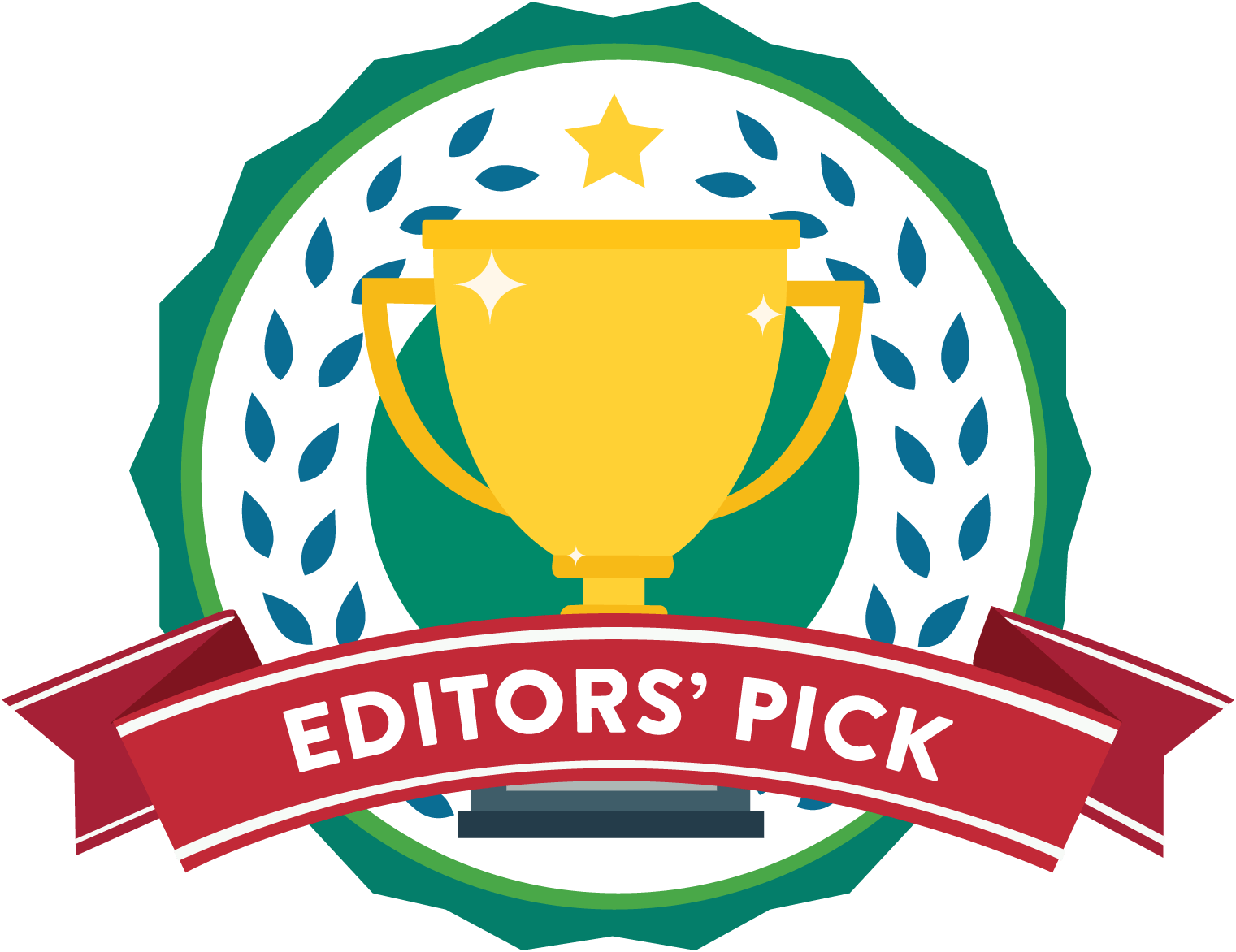 ---
We kick off our list with the best pet proof trash can in the market. This is a sturdy garbage bin that will serve you for a very long time. The bin weighs about 20 pounds and it features a strong and durable stainless steel build. It's heavy and strong enough to stand its ground even when your pooch tries to knock it over many times.
The manufacturers will give you a 10-year warranty. The Simplehuman Rectangular Step Trash Can also deliver great value for money. It has a huge capacity to hold all kinds of trash and you get separate compartments for recyclable materials. The edges of the trash bags are tucked neatly inside it. This ensures that the dog cannot pull them out.
Key Features
Durable stainless steel design
Strong enough to prevent dogs from knocking it over
Lid closes silently
Comes with dual compartments for recycling
Large with a capacity of 58 liters or 15.3 gallons
What do we like about it?
The trash bin is large and sturdy. It can hold all your garbage without the risk of your dog knocking it over. We also liked the convenient liner pocket on the inside. This improves usability significantly.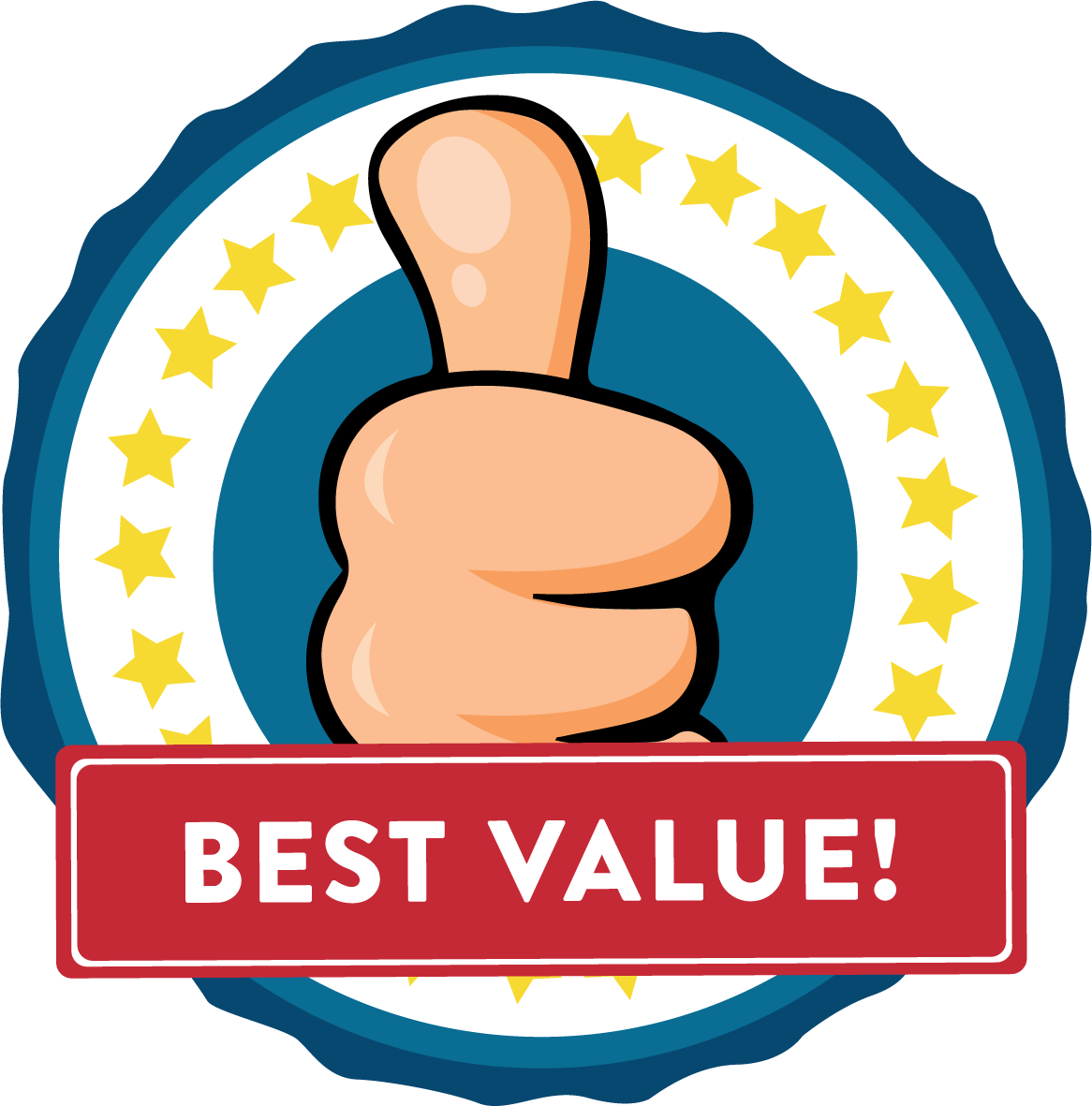 ---
As the name suggests, the iTouchless 13 Gallon Stainless Steel Automatic Trash Can is 100% touchless. The can features a sensor that can detect your hand getting close and it will open the lid automatically. It's a convenient option for people who are strict about hygiene. The can is also quite strong. Your pup won't be able to knock it over. The can comes with a unique natural carbon filter too that absorbs and neutralizes odors from the trash. This keeps your home smelling nice and looking clean all the time even when the trash can is about to get full. Besides, a lot of dogs will be attracted to a trash can by the smell of meat and other foods. The iTouchless 13 Gallon Stainless Steel Automatic Trash Can takes this away.
The sensory apparatus on the can is powered by 4 D batteries that can last for nearly two years. In case you don't want to use batteries, you can purchase a third-party AC adapter and connect the can to your electricity socket. This trash bin is rectangular shaped too which makes it easier to fit in any corner of your home. Any standard 13-gallon trash liners will easily fit into the can so you don't need to buy custom bags for it.
Key Features
The can is 100% touchless
You can choose two power options; AC or battery
The batteries have a long life of nearly two years
What do we like about it?
The can has a 12-inch lid that opens automatically with the help of the built-in sensors. This makes it easier for you to dispose of bulkier items. There is also a unique retainer ring that prevents the liner from falling. The base of the iTouchless 13 Gallon Stainless Steel Automatic Trash Can has additional non-skid rubber for extra stability.
---
The SONGMICS 16 Gallon Step Trash Can is also another stainless steel trash bin that features two different compartments. Each of these compartments has its step pedal and can hold up to 60 liters of trash. If you are one of those people who take out their trash once a week, this can will be perfect for you.
The pedal simply offers hands-free opening and the lid will also close slowly and quietly. The heavy-duty stainless steel used to make the can is very durable. You get a fingerprint-proof matte finish that keeps the outer layer sparkling and free from smudges. The manufacturer will give you full customer support before and after purchase at no extra cost.
Key Features
Features two compartments, each with its pedal
Soft closure
Compact to save space
Smart refuse solution
What do we like about it?
The step pedals offer an easy hands-free option to open the can. The trash bin also comes with separate removable inner buckets that can help you sort out your trash easily. We also loved the fact that the lid opens and closes slowly without making any noise.
---
This oval shaped 21.1-gallon garbage bin will fit into any area of your home or kitchen. It also comes with an advanced sensor technology that delivers smooth opening when you place your hand about 10 inches from it. However, the can will need 3 D batteries to work. The batteries can last up to six months. The trash can also comes with a garbage bag ring that keeps the trash liner hidden from view. It's also neatly tacked inside the bin so that your pup can't find a way to pull it.
The super-size and the wide opening are probably two of the main factors that make this bin very user-friendly. Besides, the NINESTARS DZT-50-9 Automatic Touchless Trash Can also features a sleek modern design that will fit in any décor or environment. It has a sleep mode that saves on battery use by 20%. The non-skid base is a great plus for extra stability and the manufacturer offers a two-year warranty which is a testament to the product's quality. However, the only downside is that you are only allowed to use a 21-gallon trash liner.
Key Features
Two-year warranty
High-quality stainless steel build
Touch-free motion sensor that opens the lid
A very convenient trash bin
What do we like about it?
The open and close motion is very smooth and quiet. When the batteries run out, you can use a manual open and close mechanism too. This makes the can very versatile. Besides, the non-skid base gives it more stability against any dog.
---
The Rubbermaid Commercial Slim Jim Wastebasket is designed to satisfy the needs of a wide range of facilities. It can easily fit into small spaces too with its small footprint and slim profile. It doesn't matter how small or tight your rooms are, the trash bin will work just fine. It also features a fingerprint-resistant stainless steel design with enhanced aesthetics and easy maintenance requirements.
You will love the quiet and smooth lid closure. The trash can also has an increased foot pedal clearance for easy access and operation. The Rubbermaid Commercial Slim Jim Wastebasket will be an excellent décor complement for any room. It's not just there to hold your trash. It can also play a significant role in enhancing the look and beauty of your home.
Key Features
Sleek stainless steel and elegant design
Very space efficient, can fit any room with ease
Quiet and controlled lid closing
Enhanced aesthetics to blend in with your interior
What do we like about it?
The finishing on the can is elegant and sleek. It offers a lot of aesthetic value to your spaces. We also loved that it's sturdy and strong with the ability to get into smaller spaces more efficiently. It's definitely a go-to option for people who are looking for a classy and space-efficient design.
---
This intelligent trash can makes the idea of disposing of your trash very easy. It opens smoothly and instantly when you hit the pedal. The trash can also has a smooth and controlled closing so you don't have to deal with any noise. It features a stainless steel construction that is very durable. The stainless exterior is a good plus, especially if you intend to place the bin in the kitchen.
The finish is very attractive too. The iTouchless SoftStep 13.2 Gallon Step Trash Can is probably one of the few heavy-duty cans that also deliver great aesthetic value. This rubbish bin comes with a separate inner bucket that allows you to take the trash out without risking any spillages. There is also a special tuck and hold bag lock that prevents the trash bags from falling over. The tucks also ensure that all the garbage goes into the bag and doesn't fall over inside the bin. The bin has easily replaceable natural filters that will control odors and keep your spaces smelling fresh and pleasant.
Key Features
Features an elegant, fingerprint proof, and smudge resistant stainless steel finish
The air damper can easily be replaced
It's large and sturdy with a pedal that can last over 200,000 steps
What do we like about it?
The iTouchless SoftStep 13.2 Gallon Step Trash Can allows you to empty the trash quickly without creating any mess at all. There is also a durable plastic inner bucket to hold the trash in place until it's removed. We loved the fact that it's an elegant and stylish design that offers heavy-duty performance and a lot of aesthetic value.
Dog Proof Trash Can Buying Guide
Dogs can be messy in their exploration. They will knock over all the garbage bins and start digging through the trash. When they are done, a huge mess will be waiting for you. Besides, this kind of behavior may also be dangerous for your canine friend.
There are of course a lot of dog-proof cans out there. Each of them offers unique advantages and shortcomings. Knowing what to go for can sometimes be hard.
Here are some things to keep in mind that may help you choose the right option:
What Material Is It Made Of?
Dog-proof cans should be strong and durable. They need to be manufactured with materials that your dog won't be able to destroy easily by either biting or scratching. In that case, avoid plastic based cans.
Stainless steel is often a match for any dog. No matter how hard your pet tries to get through the trash can, you can be sure that the durable steel will keep him off. Besides, steel is heavier than plastic. Even for a strong dog, it will take a lot of strength to knock it over.
How Big Is The Dog Proof Trash Can?
Size is also a very important factor when you are choosing a garbage bin. The reasoning behind this is simple. The bigger the bin, the harder it will be for the dog to knock it over. This is because bigger bins are heavier. Besides, you don't want to keep taking the trash out every now and then. A bigger bin can hold more trash, making things quite convenient for you.
Other Features
Here are some other important features that you should look out for:
Make sure the lid is tightened. Additionally, try to also buy cans that lock the lid into place regardless of their position. This means that, even if somehow the dog manages to knock over the can, it will still not spill the garbage all over your home.
Ensure there's also a rubber non-skid base. This will help to enhance the stability of the can.
Motion sensors also help with convenient opening and closing. It's very hygienic to use cans with sensors that open and close without touch.
How To Keep Your Dog Away From The Garbage
There are a few things you can do to keep your dog away from the trash.
Restrict the pet from accessing rooms where the trash is
Try to put the trash bin in closed cabinets and let your canine friend roam every corner of the house
Get your pet pooch a durable dog toy. This will keep it busy enough to avoid the bins.
When Should You Buy A Dog Proof Trash Can?
This one is an easy one. If you notice that your dog is starting to hang around the trash bin frequently, it's time to get a dog-proof trash can. Some dogs may also try to knock it over or bite the can with their teeth, especially when they are teething as puppies. This is also a good sign that you need a dog-proof trash can as soon as possible.
Conclusion
Getting a high-quality dog proof trash can is never easy but there are of course many products to choose from. Although each of these products has great features of their own, the Simplehuman Rectangular Step Trash Can is a cut above the rest. It's sturdy and highly durable. You also get additional compartments inside for your recycling so this model is our top pick from our list of dog proof trash cans.
---
The Review
Best Dog Proof Trash Cans