Best Dog Treats For Rewarding Your Pooch
Just like humans, dogs love to indulge in some treats, too! So if you love your pet dog a lot, you should at least give it a tasty treat from time to time. There are lots of delicious doggie snacks that you can buy these days, but these snacks are different from one another. As a pet owner, you want nothing but only the best for your dog. Therefore, make sure you choose only the best dog treats, something that your pet will surely love.
Whether you are a new dog owner or you've been taking care of a bunch of dogs for quite a while now, there will always be those doggie snacks that your beloved pets will surely love. To help you decide which of these dog treats you should go for, here's a list of some of the best dog treats in the market.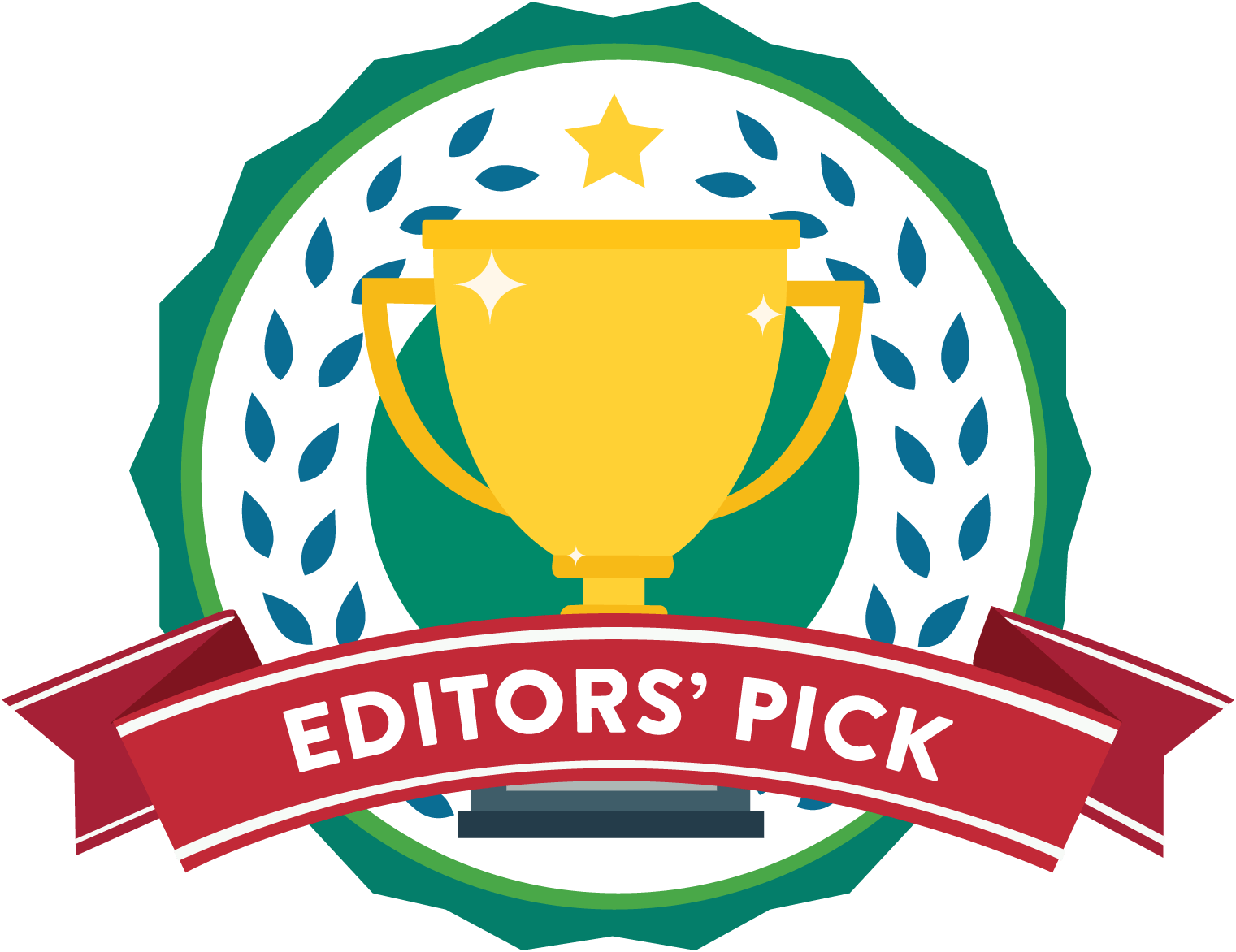 ---
Dogs love meaty treats. When it comes to this, these jerky dog treats from Emmy's Best deserve to be on top of this list. The product is made from Grade A Chicken breast.
To produce this tasty dog treat, thin strips of chicken breasts are dehydrated and preserved, resulting in a delicious and meaty treat that your beloved pets will surely love. If you are training your dog to perform certain stunts, this treat can make for a perfect incentive while also supplementing their diet.
The Emmy's Best Chicken Jerky Dog Treats is a product made in the US and is free from any preservatives or additives. Each bag contains 8 oz. of chicken breasts, sliced thinly. What's great about this product is that it comes with a money-back guarantee so if your dog doesn't like it, you can always return it and get your money back.
Key Features
100% naturally sourced
Comes with a money-back guarantee
Doesn't contain any additives, preservatives or fillers
Made with A-grade chicken breasts.
A product made in the United States
What do we like about it?
What customers love about this dog treat is that the chicken strips are crunchy and can be broken in half, depending on how much your dog is capable of eating.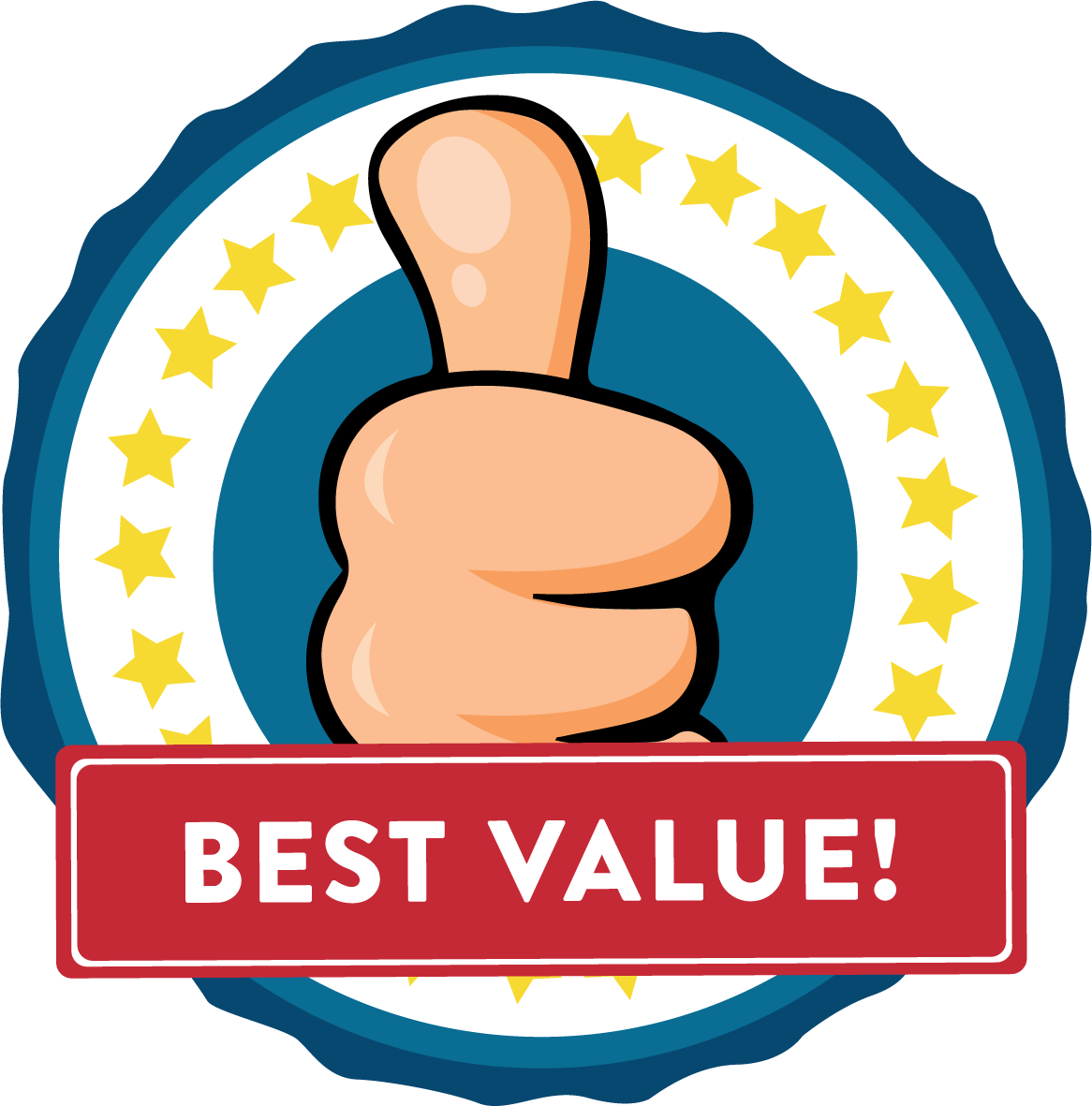 ---
If you want to treat your dog with some low calorie and healthy snacks that will not break the bank, the Zuke's Mini Naturals Dog Treats is what you should go for. These mini snacks are available in different flavors. You can choose from the peanut butter flavor, salmon, or chicken, depending on what your furry friends will like.
Despite being affordable, the main ingredient of these treats is real meat. They don't include any corn, wheat, or soy and are incredibly healthy. In fact, each treat only contains less than three calories, making it a perfect guilt-free treat to reward your pets for good behavior. Unlike other dog treats that are crunchy, these treats are tender. Perhaps the only downside is that some customers have complained that the morsels tend to dry out, especially if the bag is not sealed completely.
If you refer to the reviews written about the product, you'll find out that both big and small dogs love the taste of the Zuke's Naturals Dog Treats. Furthermore, each bag contains a good number of treats, which makes for a genuinely budget-friendly option.
Key Features
Available in six different flavors and all have a soft and moist texture
Doesn't contain wheat, soy, or corn
Healthy and nutritious
Ingredients include real chicken
Made from high-quality ingredients including vitamins and minerals
What do we like about it?
When you take a look at the reviews written for this product, you'll find that most customers love that it's low-calorie and healthy for their pets, all for an affordable price.
---
The Milk-Bone Original Dog treats are a healthy and nutritious dog treat that's ideal for dogs that are more than 20 pounds. This tasty treat is rich in vitamins and minerals. It's a great food to supplement your beloved pet's diet.
These treats come in the form of biscuits and help to keep your pooch's teeth clean and fresh while preventing them from decaying. So if you want to keep your dog rewarded in a healthier and nutritious way, the Milk-Bone Original Dog Treat is highly recommended!
Key Features
Contains 12 vitamins and minerals
Crunchy texture
Produced in Buffalo, New York, USA
Wholesome and tasty
What do we like about it?
Most customers love these dog biscuits simply because they help keep their dog's teeth fresh and clean, which prevents bad breath.
---
Milo's Kitchen Chicken meatballs are the kind of dog treats that come right from the kitchen. These chicken meatballs have a soft and gooey texture, something that your pooch will surely love. The meatballs are made with real chicken meat. In fact, upon looking at the product, it's easy to tell that they are meatballs because they look like one!
Your beloved pets will surely be tempted by it, making them a great reward for training. What's more, the meatballs are genuinely delicious, thanks to the authentic flavor of real chicken meat.
Key Features
Can be broken apart for smaller dogs to eat easily
Does not contain any artificial coloring or flavoring
Mouthwatering, home-style taste made with real chicken
Packed with flavor in every bite
What do we like about it?
Customers love this home cooked dog treat because it's cooked to perfection and doesn't contain any artificial coloring or flavoring.
---
Some dogs don't have the appetite for eating dog treats. If your dog is one of them, then the Rocco & Roxie Gourmet jerky dog treat is highly recommended. This jerky dog treat is delicious and healthy and made with natural meat, such as chicken, turkey, and beef. Your beloved pet will surely love devouring these tasty treats! What's more, they won't leave any smelly residue on your hands, unlike other dog treats in the market.
These jerky dog treats are made in small batches, around 6-inch long each, which is why they are ideal for training. Above all, they don't contain any wheat, soy, or artificial flavors that could be harmful to your pet. Each treat consists of 2% fiber, 4% fat, and 20% protein. Each bag has around 25 treats.
Key Features
Dogs love the pleasant smell
Healthy, tasty, and all natural
Ideal reward for dog training
What do we like about it?
The customers who have bought this product say that they are happy that they can easily break the treats, which is ideal for feeding small dogs. What's more, they appreciate the fact that the product comes with a money-back guarantee.
---
The Fruitables skinny treats are called this way because of their low caloric content. These healthy and delicious dog treats are ideal for dogs that are attracted to the taste of bacon. Yet, despite the meaty taste, these dog treats are made from wholesome fruits and vegetables that are loaded with nutrients. The treats are chewy and crunchy, which is exactly what your dogs would prefer for their treats.
Key Features
Irresistible taste and great aroma
Low calorie
Made in the United States
The chewy and crunchy treats come in a small size, making them ideal for small dogs
What do we like about it?
These treats might be low in calorie but they reduce hunger pangs. Thus, customers love that these treats prevent their dogs from overeating.
---
The Three Dog Bakery Classic Cremes dog treats are tasty and something that your dog can't resist. They are made from natural ingredients and are oven-baked, making them healthy and nutritious. These dog treats don't have artificial flavors, preservatives, or salt. If you're looking for a tasty dog treat to meet your dog's dietary needs, then this product is highly recommended.
Key Features
Consists of sandwich cookies that are crunchy and tasty
Doesn't have any artificial preservatives, flavors or additives
Made from all-natural ingredients and are oven-baked to perfection
Made from natural ingredients that are safe for your dogs
What do we like about it?
Customers are happy that these dog treats are slow-baked, which seals the natural flavors and preserves the nutrients.
Dog Treats Buyer's Guide
As a dog owner, you should give utmost importance to the health of your dog. Therefore, when buying dog treats, you have to consider several essential factors.
Here's your guide to buying the best dog treats.
The best dog treats are usually produced in the United States. But aside from the country of origin, you need also to consider the company that manufactures the product. It should have a good reputation for selling pet foods, most especially dog treats. This is similar to dog food brands too.
Like humans, dogs must be fed with high nutrient foods for them to stay healthy. Therefore, check the nutrient content of the dog treats before buying. Find out how much proteins, fats and carbs are in each package.
Gluten-free dog treats are less allergic than those that are made entirely from beef or chicken meat. So if your pet has a history of allergies, you might as well go for these kinds of treats. There are also gluten-free dog food options for your allergic pooch too.
Find out the calorie content of the product. For your dog to not develop diabetes or obesity, choose treats that ideally have low caloric content.
More importantly, choose treats that your pooch will surely love. These treats are available in different varieties, such as cookies, biscuits, dry kibbles, and jerkies.
Things To Consider When Shopping For Dog Treats
Before you start looking for the best dog treats to buy, you should know precisely what is it that you are looking for. This will not only save you time, but it will also prevent you from spending money on a dog treat that your dog will not like.
Here are some things to consider when buying dog treats:
The Reason Why You Want to Give the Treat
Dog treats are available in different varieties and you can choose something depending on the purpose. For positive reinforcement during obedience training, choose treats that are available in small sizes but are flavorful. These treats should be savory so your pooch will be encouraged to perform certain desirable behaviors. If they don't find it desirable, you cannot expect them to follow exactly what you expect them to do. Besides, dog treats have this name because they are "treats" for your dog.
If you simply want something that can supplement your dog's dietary requirement or treat them of a specific medical condition, then look for something that's made from ingredients that are designed to cure your dog of these conditions. These dog treats serve as food supplements that must be taken under the supervision of a licensed veterinarian. They have to be consumed in specific doses as specified by your dog's doctor.
Some dogs tend to suffer from dental conditions, such as decayed teeth and bad breath. In this case, you need to choose dog treats that promote optimum oral health. These treats can clean and freshen up your beloved pet's breath and prevent the buildup of plaque and tartar. They also help to minimize the risk of gum diseases. These treats are often referred to as dog chews, although they are also somewhat similar to dog treats.
The key is to identify your purpose. That way, it will be easy for you to narrow down the extensive options available for you.
The Size of the Treat for Your Dog
Not all dogs are comfortable with eating big or small treats. Of course, you must also consider the size of your dog's oral cavity when deciding on the size of the treats.
The dog treats are available in a wide variety of sizes, so looking for the most appropriate size shouldn't be a challenge. For small breed puppies, you should go for something small. Understandably, if your dog belongs to a large breed, then you should go for a much bigger treat since this is what the dog will find more enjoyable to eat.
Treats Texture
The texture is also an essential factor when choosing the right dog treats for your pet. If you have a puppy, then avoid buying treats with hard and crunchy texture because the puppy's jaws and teeth are still in the developing stage. Instead, choose treats that have a chewy and soft texture. Older pooches might also want their treats to be softer. Larger breeds of dogs, however, might enjoy munching on the crunchy treats.
Nutritional Values
The nutritional content of the dog treats that you plan on buying should be enough to provide for the dietary needs of your pooch. Your dog's dietary needs will depend on your dog's size, breed, and age, among others. According to the American Kennel Club, it's recommended that the treats should not constitute more than 10% of your dog's average daily calorie needs.
Senior dogs and small puppies need more protein, so this is something to consider when looking for dog treats. But take note that dogs that have kidney issues should avoid high protein diets. Puppies also need plenty of DHA for their brain development while senior and adult dogs could benefit more from EPA due to its anti-inflammatory properties. The presence of vitamins and minerals in the dog treats is of utmost importance to promote optimal health for your beloved pet.
Are Dog Treats Safe?
When searching for dog treats online, you have probably come across some articles about dogs getting sick or catching certain illnesses as a result of eating these dog treats. But most of these stories are not true. Remember that dangerous chemicals and toxins are everywhere, and there's a good chance that these dogs might have gotten in contact with these substances in other ways and not by eating dog treats.
Of course, to ensure the safety of your beloved pet, look for healthy, safe, and nutritious dog treats. Refer to the labels and find out what ingredients are used to manufacture these products. Choose treats with ingredients that are familiar to you. Also, beware of the treats made from meat byproducts because these ingredients are not regulated. It's pretty hard to identify what they are precisely made of. Above all, opt for reputable brands and products marked as "certified organic."
Dog treats are never meant to provide the full daily nutritional value for your pooch. Always remember to feed them well. Supplementing your dogs with fish oil and probiotics could be beneficial to their health, but not it is compulsory.
Can Dog Treats Spoil or Expire?
Just like any other food, the dog treats can also go bad. But these products usually have a longer shelf life. So when buying dog treats, always check the products' expiration date. And always remember to store the dog treats in an air tight storage container. This prevents mold and bacteria from growing on your dog treats.
When these products expire, the ingredients used in making them will spoil and will no longer have any nutritional value. Worse, they could make your beloved dog sick!
Conclusion
Given the list of the best dog treats above, one product that stood out is the Emmy's Best #1 Premium Chicken Jerky Dog Treats. This is because this product has everything that your beloved pooch will love - it's tasty, nutritious, healthy, and easy to munch. These meaty treats are made from real chicken breast, something that your pet will surely find irresistible.
You'll also love the fact that this product is safe for your dog to consume since it doesn't contain any preservatives, fillers, and additives. Above all, the product comes with a money-back guarantee so if your dog doesn't like it, you can always return it and get your money back! So what are you waiting for? Give out top pick a try now and let us know how it goes.
---
The Review
Best Dog Treats