Best Dry Dog Foods For Your Canine Companion
Making sure your pooch has the best dry dog food possible is one of the most important things you can do for them as an owner. With the right food, your dog will be healthier and happier – meaning that you get more peace and quiet and meaning that they enjoy more energy, less illness, and even longer lifespans.
In this post we will look at dry dog food in particular, and see what the most nutritious and tasty options are for them.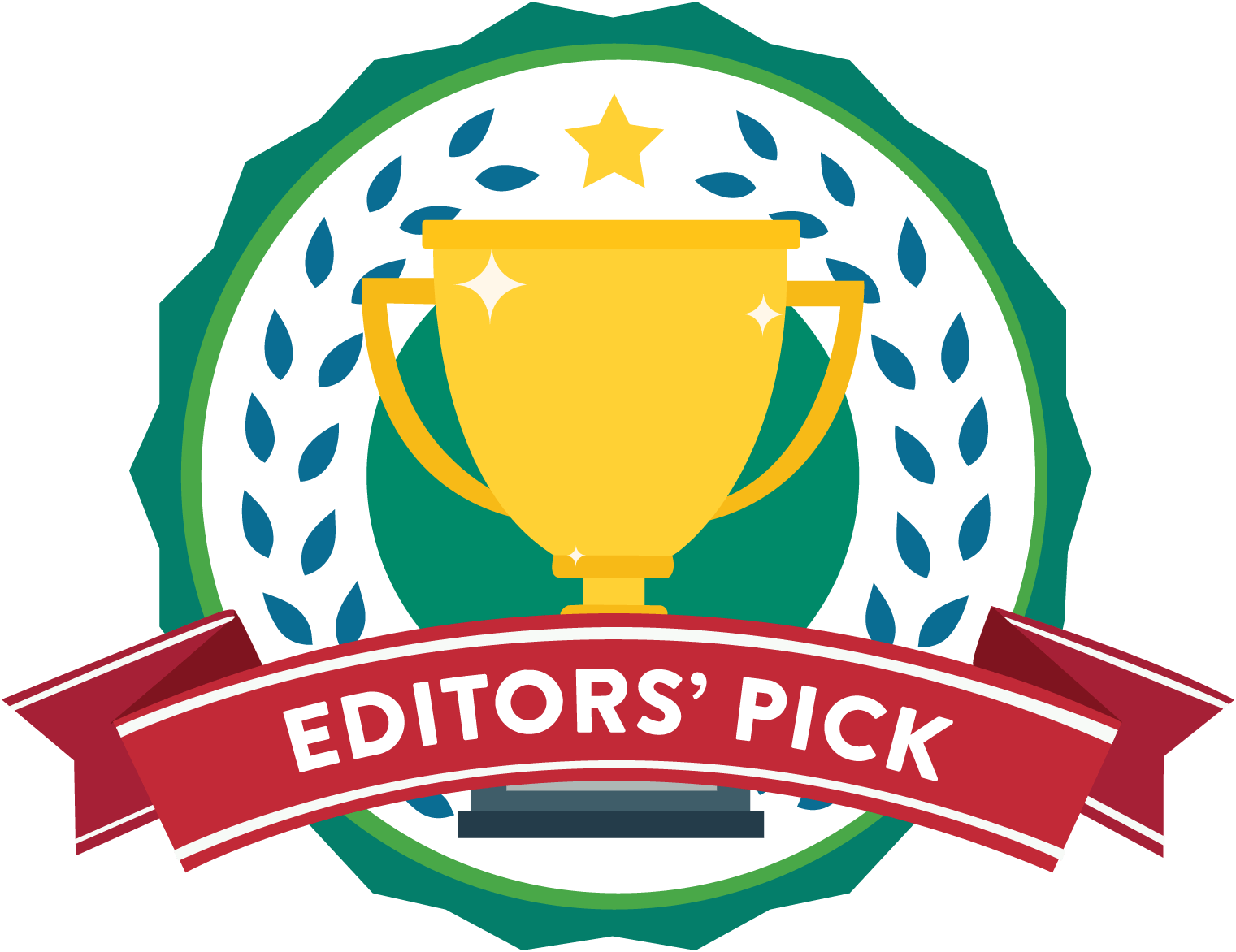 ---
Our top pick for the best dry dog food goes to Taste of The Wild Grain Free High Protein Real Meat Recipe. It's a mouthful to say AND a mouthful to eat!
As the name implies, this is a dog food that provides real meat. That right away puts it ahead of the foods that rely on 'meat meal' which is actually just the leftover bits of meat that haven't been used for other meals.
On top of that, it also comes packed with a bunch of extra benefits, from superfood ingredients, to antioxidants, to beneficial fatty acids. It's highly digestible, dogs love it… There's not much negative that we have to say about this product.
Key Features
Highly digestible – a good choice for dogs with tricky stomachs
Nutrient rich
High in protein – real meat
High in antioxidants
What do we like about it?
This is a dry dog food that packs a LOT of punch when it comes to the nutrition and the flavor. If you want a dry dog food that you know will be doing the very best for your pooch, then this is a fantastic choice.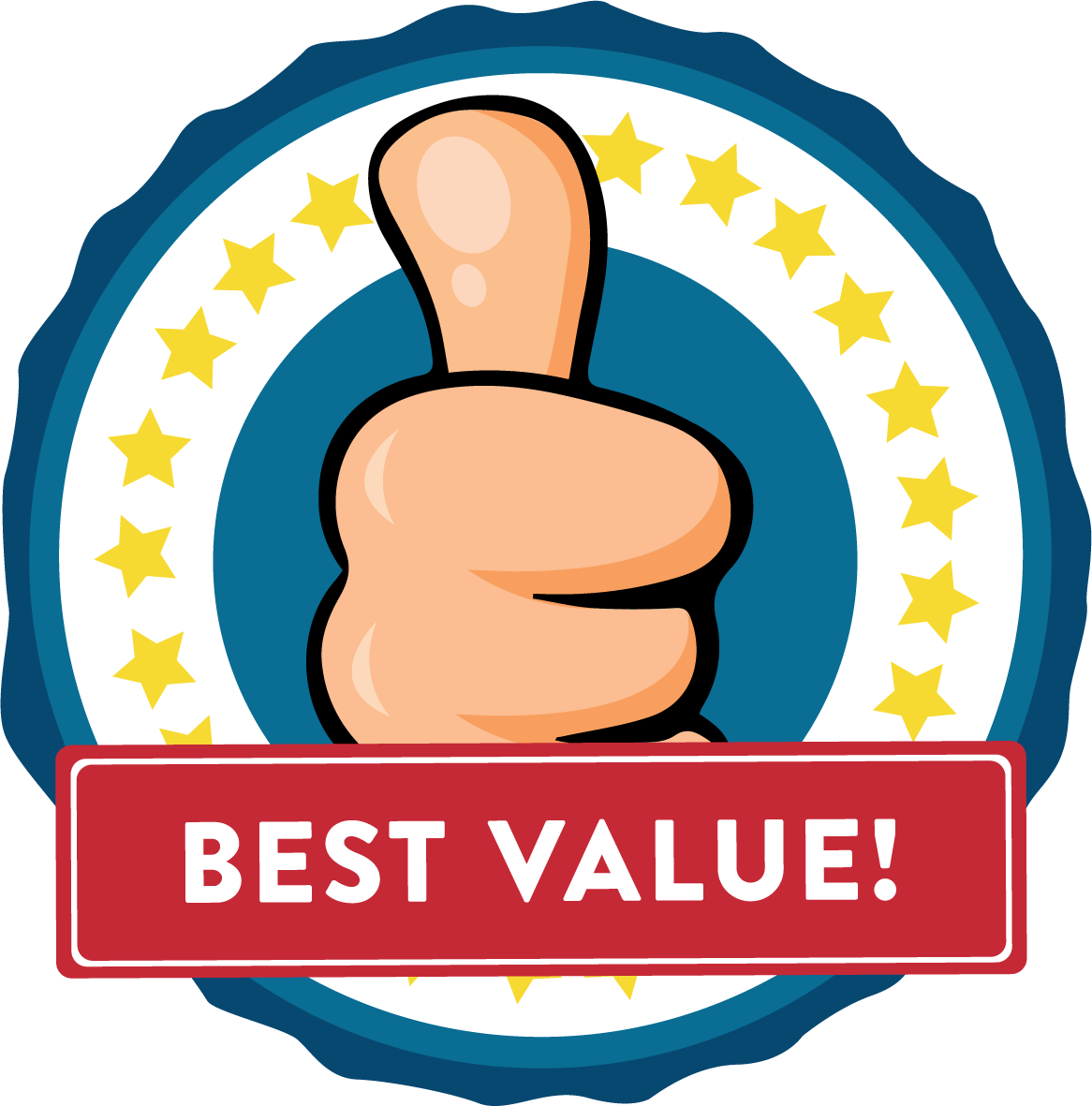 ---
While everyone wants to give their dog the very best, it's also true unfortunately that the typical dog eats a lot. That in turn means that you can't always afford to fork out for the most expensive food going.
This is why it's great that there's a very solid choice with a more budget-friendly price tag. That would be the Purina ONE SmartBlend True Instinct Natural. This dry dog food that once again gets a lot right – no by-product meal, no artificial flavors, and no preservatives. The ingredients list is full of great lean protein, meaning your dog can support their muscle and skin without piling on the pounds.
Key Features
Real meat
Natural sources of glucosamine
No additives or preservatives
What do we like about it?
Despite the wallet-friendly price, this dry dog food is packed with healthy, nutritious ingredients and none of the bad stuff. Glucosamine is a great added bonus that will prevent the breakdown of cartilage.
---
This dry dog food is packed with 23 different essential vitamins and minerals, along with tons of antioxidants; claiming to provide a complete and balanced nutrition for dogs of all ages. It is also a favorite among dogs thanks to the unique and interesting flavors – such as oven roasted beef.
While there are lots of things to like about this dry dog food though, it also lacks in some areas. For one, it doesn't contain any real meat and does include some unwanted additives.
Key Features
23 essential vitamins and minerals
Balanced diet for all life stages
Antioxidant rich
What do we like about it?
We can't recommend this dry dog food over our top picks in terms of the nutrition and ingredients. That said, this is a much "drier" dry dog food and one that will be easier to dish up quickly. It certainly wins points in that regard. And arguably serves a slightly different purpose.
---
This is another truly "dry" dog food. This is useful for being able to keep out for a long period of time, or for being able to take in a pocket. Unlike the Kibbles though, it has the advantage of being made with real meat rather than by-product meal. That said, it also includes by-product meal, corn, and some other ingredients that people won't want.
It also offers a one-up in terms of the nutrient count, this time with 26 different vitamins and minerals.
Key Features
Real beef (or other meat) the first ingredient
Real vegetables
26 nutrients
What do we like about it?
This dry dog food pulls off the impressive feat of being very dry (with a useful re-sealable bag) but also containing plenty of nutritional value. It's just a shame that a lot of "extra" stuff has been added in to pad it out. How you feel about this dog food then will likely depend on how you feel about meal and corn.
---
This is another dry dog food that like the previous entry on the list, combines both real meat and meat meal. This means you get all the nutritional benefit that comes from real meat, but also the unwanted stuff.
That said, there is no corn, soy, wheat, or other grains that you might want to avoid – there is oatmeal but this is largely considered a good option. And while there is meat meal, it is not by-product. You also get a ton of additional benefits in the form of the lifesource bits (nutrition packed) and fortified extras like omega 3 fatty acids and antioxidants.
Key Features
Lifesource bits for added nutrition
Omega 3, antioxidants and more
All natural – real meat
What do we like about it?
While there is some meal added in here as an additional ingredient, the majority of what is here is highly nutritious and well thought-out. It's another extremely healthy dry dog food and one that is an easy recommendation from us.
---
This dry dog food is high in protein (from lamb), rich in healthy carbohydrates, and full of fiber. It also comes packed with omega 3 and 6 fatty acids.
While there's a lot of good here though, it's also true that there isn't a lot of real meat – this is entirely a lamb meal recipe, which isn't as ideal as others. It does also come with a lot of additives and isn't terribly natural as things go. Those additives include a lot of fortified vitamins and minerals though, so it's not a terrible recipe by any means.
Key Features
High protein
Lots of nutrients
High energy
What do we like about it?
Other than meat the other main ingredient here is rice. This is a rich source of relatively low calorie energy, making it a good choice according to many.
---
Whole Earth Farms provides a grain-free recipe, making for a more natural doggy diet and potentially easier digestion. It promises to support a healthy and shiny coat, along with lean muscle tone thanks to the high-quality protein.
None of that protein is poultry, which is useful for dogs that are sensitive to it.
Something to keep in mind is that even dry dog foods that aren't chicken based still often contain small amounts of chicken or chicken meal – so you should always look for this assurance.
Key Features
Made in the USA
Protein first recipe
Grain free
What do we like about it?
While it says that it is "high quality protein first", you should keep in mind that it is still not pure natural chicken – it is still pork meal that is being eaten rather than pure pork chunks.
---
Lastly, this is one more recipe that doesn't rely on meal, but rather healthy, natural meat. That's always a welcome sight, as is the generally high level of added nutrients that are to be found here. It's a rich source of all kinds of vitamins and minerals, and it's a blend that dogs seem to really enjoy as well.
It also ticks a lot of important boxes in other areas too: there is no corn, wheat, or soy, and no added flavors or preservatives. This is another of the absolute best of the best.
Key Features
No corn, wheat, soy
Real meat
Vegetables, fruits, vitamins, minerals
What do we like about it?
This dry dog food ticks all the boxes you should be looking out for when it comes to healthy ingredients. Dogs love it, and it's affordable.
Dry Dog Food Buyers' Guide
Now we've seen eight of the very best dry dog foods that money can buy, the next question is which one is right for you and why.
To answer this, we really need to look in-depth at what makes a great dog food. Not only will this help you to decide which of these products is right for you and your dog, but it will also give you the information you need to be able to pick between future products.
The Goals of a Good Dry Dog Food
Let's start with a broad overview, by looking at the big picture and seeing what makes a good dry dog food to begin with. The answer is that the best dog food will be one that is highly nutritious and ideally as close to 'natural' as possible.
Like humans, many dogs have fallen victim to the trappings of modern food. That means highly processed meats, an abundance of added flavorings, and a general lack of nutrition. The result is that your dogs will be eating food that they enjoy and that packs them full of energy – but which ultimately fails to provide their bodies with the fuel they need in order to operate at full throttle.
Let's consider processed meat for instance. By 'processed' we mean meat that has been transformed to a nearly unrecognizable degree from its original form. That means that it might be mixed with other ingredients (like other meats, fats, or carbs), it might be ground down to a pulp, and it might have lots of additives and preservatives. It could also have been stored for a long time, and cooked to the point where much of the nutrition will have been lost.
The bottom line is that it is only somewhat meat at this point. A lot of the benefits are gone but it still tastes satisfying to the dog.
What does this do in the long run? It makes dogs feel constantly unsatisfied and hungry. In the short term they enjoy the food (and want more and more of it – thanks to all the added salt and sugar) but eventually their body starts to suffer as a result of not getting precisely what it needs.
This in turn means that your dog will eventually start to deteriorate in small ways – their nails and hair might not be as shiny, their teeth might decay quicker (even the lack of proper chewing is bad for dogs!), and they may gain weight.
In the worst cases, your dog can get something called "pica" where it lacks the nutrients it needs so badly that it starts to try and get them from strange places – eating grout out of the floor, or chewing at wood!
A good dry dog food avoids all of this. And you know how it provides the best nutrients? Simply by mimicking the dog's natural diet as far as possible, while avoiding additives.
Ingredients And Things To Look For
So, what should you look out for on the ingredients list? What are some of the signs of a good dog food? Here are some key points to keep an eye out for.
Protein
Protein is what a dog uses in order to build its muscle and even its skin. When humans or dogs eat protein, they will break it down into its constituent parts known as amino acids. These are then reconstituted in order to form muscle.
Of course, protein predominantly comes from meat and this is the most preferable option by far.
Omega 3
Omega 3 is an essential fatty acid that the body uses for a number of purposes. Among other things, omega 3 is used to create more flexible and porous cell walls (called cell membrane permeability) which not only makes them more resilient to damage, but also helps to encourage the communication between cells and the absorption of nutrients.
Glucosamine
Glucosamine prevents the break-down of cartilage and connective tissue. This is important as it can help to look after your dog's joints and tendons as they get older – both things which can often deteriorate otherwise.
Antioxidants
Antioxidants travel freely throughout a dog's body and combat substances known as 'free radicals' through a chemical reaction that neutralizes their effect. This is important, seeing as free radicals can otherwise break through cell walls and cause serious damage. Worse, if they reach the center of the cell known as the nucleus, they can cause damage to the DNA and thereby lead to mutations that are associated with cancer.
The simple math here is that more antioxidant = fewer free radicals = longer lifespan and greater health.
Nutrients
You'll see a lot of dry dog foods that list huge numbers of nutrients and claim to include things like vitamins and minerals. While this is always a great benefit (these micronutrients perform a large number of highly beneficial jobs in the body), it's also true that your dog's body can only make proper use of them if they are added in the correct way.
Fortified nutrients often exist in the wrong combinations or quantities in order to be properly absorbed – they have 'low bioavailability'. Therefore, in order to get the most from these ingredients, the best way to get nutrients is from fresh vegetables and fruits!
Things To Avoid In A Dry Dog Food
There are also a few things to avoid when you consume your dry dog food – ingredients that actually make the food less healthy.
Meat Meal
Meat meal is a form of meat that is made by grinding down all kinds of bits of meat and smelting them in a vat. You'll take the meat and flesh and sometimes even the bone and boil it to create something new. This will still contain nutrients, but is likely to be less nutritious than real, fresh meat.
Perhaps the best way to look at the inclusion of meal in addition to real meat in terms of whether it is more important to get lots of good food, or to avoid the bad food.
It's not that meal will do any harm as such, but rather that it is often used to replace real meat, when in fact it is a poor substitute. Not only that, but meat meal will often be used interchangeably with the worse 'meat by-product'.
Meat By-Product
This is meat meal made from all the "cast-offs" that are left-over from human meats. Take all the bits the humans don't want, melt them down, and you have meat by-product. This is far less nutritious, less tasty, and potentially even slightly harmful.
Grains
Grains include things like corn, wheat, soy, etc. While these again aren't necessarily bad for your dog, they're also empty calories that provide little nutrition. The simple fact is that dogs wouldn't have eaten these grains in the wild and they are really just padding.
Not only that, but grains are also harder to digest – particularly for dogs with pre-existing sensitivities.
A Few Last Considerations
Before we finish up, there are a few more things to look out for on the packaging when it comes to your dog food, and a few last factors to take into account also.
Firstly, consider whether the food is aimed at your dog's size. Is this a food for large dogs, small dogs, or all dogs? Be a little wary of dry dog foods aimed at dogs of all sizes, as these are not balanced to provide the optimal number of calories. Think carefully too about your dog's age and whether this is taken into account.
Of course, you should also think about whether your dog will like the food you are giving them. Dogs enjoy food that is crunch and flavorsome, though keep in mind that some more sensitive, smaller dogs will struggle with larger bits of food.
Think about the price, the size of the packaging, and the value. Likewise, look out for dry dog foods that come with useful packaging – packaging that can be resealed for instance will help you to get more from the dry dog food without storing in potentially harmful plastic containers.
Conclusion
To summarize then, the best dry dog foods are those made from real ingredients that mimic their natural diets. That means you should look for dog food that is made from real meat, real fruit and veg, and few additives and preservatives.
Any of the eight dry dog foods included on this list will provide all of these benefits and more. We think that the Taste Of The Wild dry dog food is the best option out there. It's protein rich, comes loaded with antioxidants and free from artificial flavorings.
Now, hopefully you also have the knowledge necessary to choose from other products in future.
---
The Review
Best Dry Dog Foods