Are you being bitten by tiny brown insects off late? Is your dog scratching itself crazy?
Be warned. You might have a full-blown flea infestation on your pooch and that requires prompt treatment. Fleas are tiny insects that bite and cause allergic reactions in pets and humans. In severe cases, they lead to life-threatening diseases and infections. You must address the problem before it becomes a full-blown health issue not only for your canine companion but for the safety of your family members.
In our recommendation list, we have identified 9 of the best dog flea treatments that are the most effective in the market right now.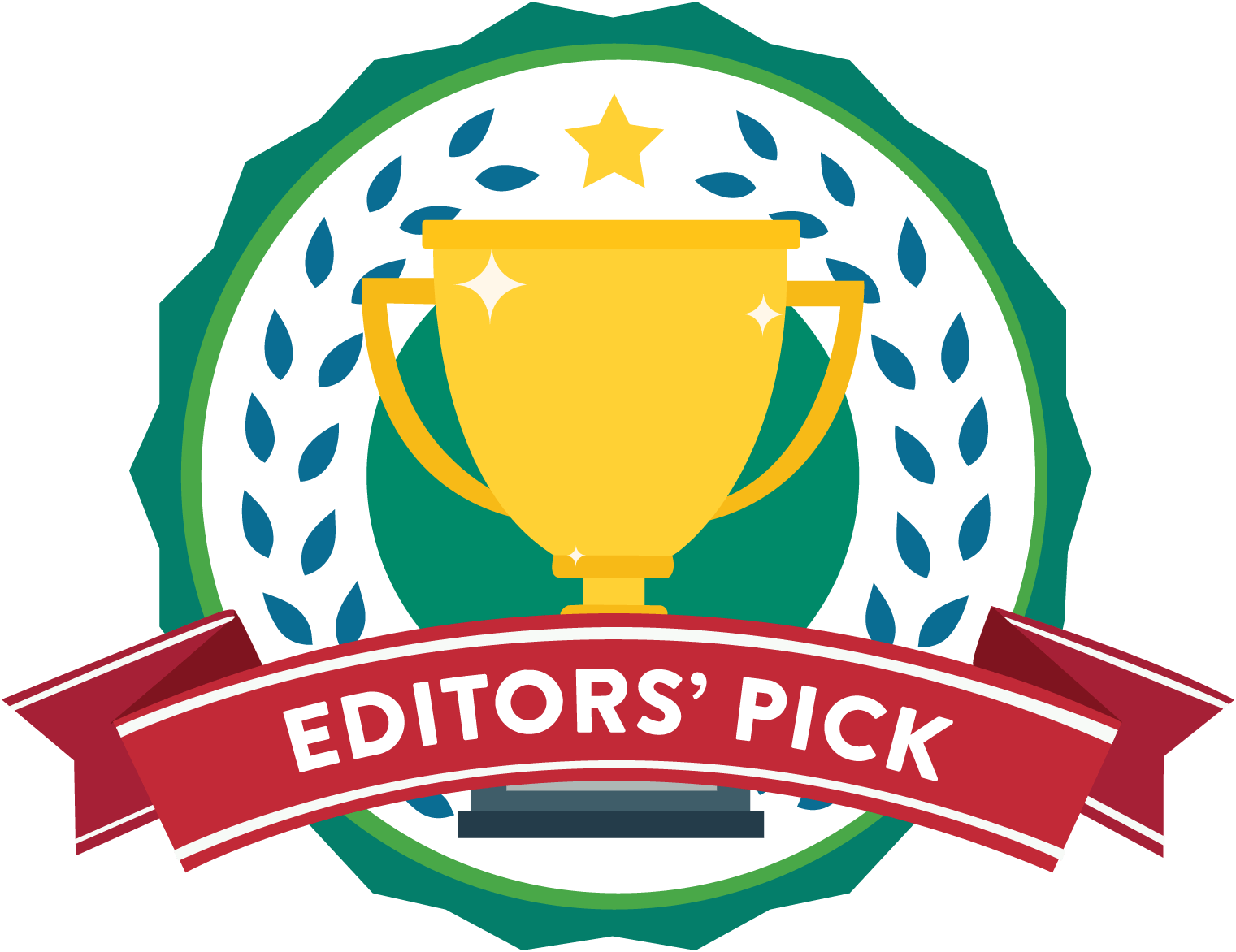 ---
Manufactured by a leading pharmaceutical company, the Bayer K9 is the multifaceted topical solution to not only fleas but also ticks, lice, and mosquitos. It not only kills the eggs, larvae and the adult fleas but it also repels these insects from attacking your dog.
They are designed to be used on a monthly basis. They are available in various sizes and you must ensure that you pick up a size that is suitable for your dog's weight. Be careful to choose the appropriate dosage.
Apart from that, the brand is recommended by leading veterinarians. The medicine starts working within 10 minutes of application. The most important caution though is that do not use it on other pets, especially cats.
The K9 keeps works to repel ticks and mosquitoes too.
Key Features
Works within 10 minutes
Kills and repels fleas, ticks, and mosquitos
Easy to apply
Effective against all stages of the flea lifecycle
Waterproof
What do we like about it?
K9 from Bayer is a top pick because it is comprehensive in its treatment of fleas by eradicating not only the live fleas but also the eggs and larvae. Besides fleas, it is also effective in repelling ticks and mosquitoes other vectors that carry disease-causing microbes. The product works quickly, is easy to apply and has minimal to no side effects.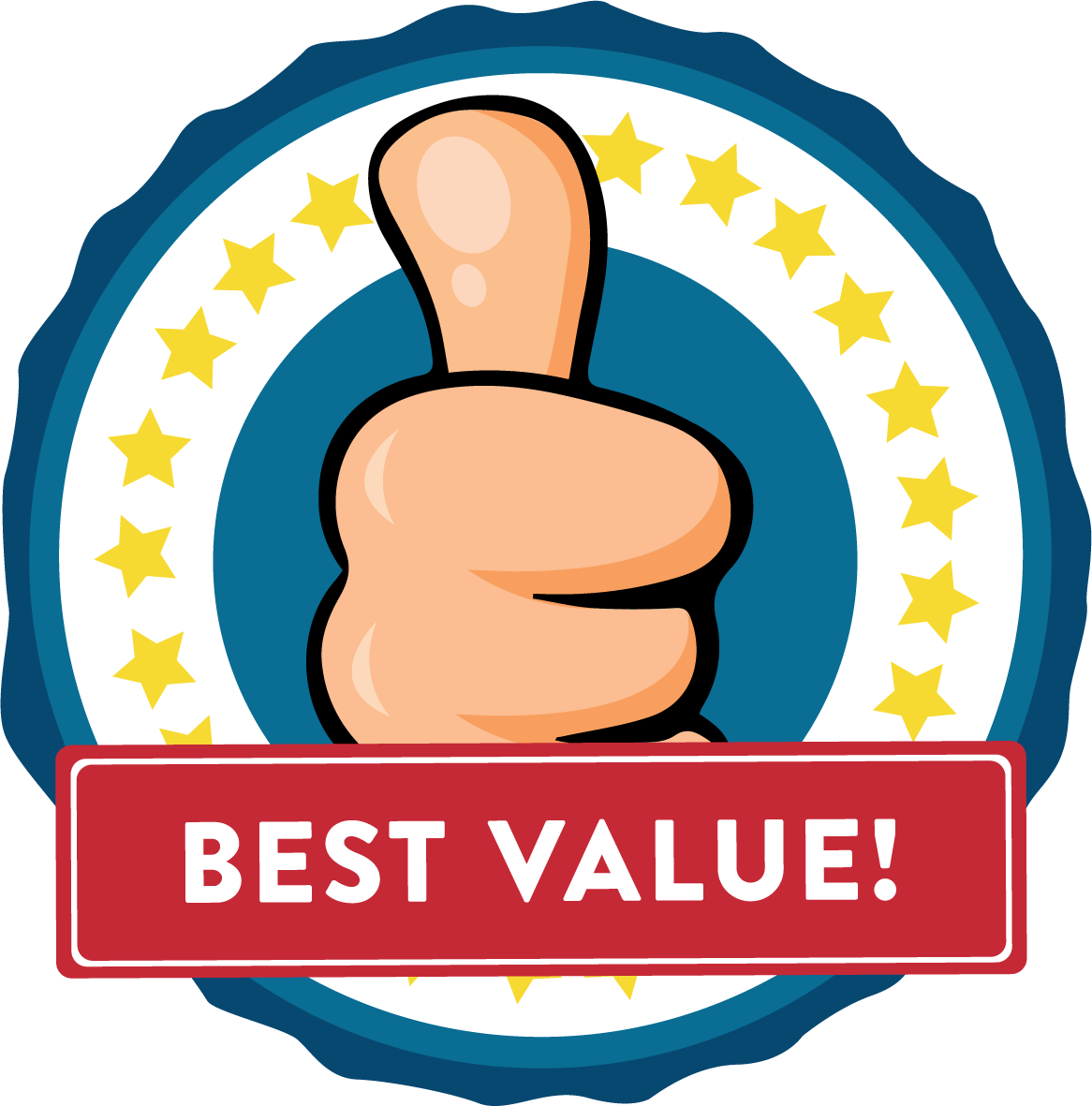 ---
When you want the same effectiveness as Bayer but at a cost-effective price, Advecta II must be your budget conscious choice. It works equally well on not just the fleas but also on the larvae and the eggs. Advecta is suitable for dogs older than 7 weeks and cats older than 8 weeks. The product will keep them free from the pests for at least 4 months.
Containing the safe pyriproxyfen and imidacloprid, the Advecta II Flea Treatment kills fleas and lice within 12 hours of application.
An added advantage is that the drops are fragrance-free, making them suitable to pets and pet owners who cannot stand strong odors.
Key Features
Suitable for both dogs and cats
Waterproof
Easy to apply
Kills all stages of flea lifecycle
What do we like about it?
The product is our budget pick. It comes at a very affordable price and works on all life cycles of a flea. Such effectiveness is only usually provided with the higher end products. The fact that is suitable for your cat also is an added bonus that cannot be overlooked.
---
This Vectra 3D Purple is suited for dogs weighing between 56 and 95 pounds. The brand has a dosage for smaller dogs also. The Vectra 3D is a topical solution to flea attack. When the product is applied on a monthly basis, ticks, fleas, sand flies and lice are repelled and your pet is safe from their bites.
The treatment is very quick and gives relief within 5 minutes of application. It even dries very fast. It is waterproof and remains intact even after swimming or bathing.
A word of caution though. The Vectra 3D contains permethrin, which is known to be harmful to dogs in large quantities.
Key Features
Quick drying
Instant relief
Waterproof
Suitable for puppies 8 weeks and older
What do we like about it?
A long-lasting, quick drying topical solution to flea infestations, the Vectra 3D kills the pests on contact and keeps the pet free from future flea attacks when applied every once per month.
---
A popular flea treatment, the Frontline Plus is used by many pet owners because it is effective and reliable.
It is quick, waterproof and long-lasting. Ideal to treat not only fleas and its eggs but also ticks. It is suitable for dogs weighing between 45-88 pounds.
The two main ingredients are fipronil and S-methoprene. Both are known to be effective in killing fleas and its eggs and larvae.
The treatment lasts for full 30 days.
Key Features
Easy to apply
Effective against all stages of fleas
Kills all in 12 hours
Waterproof
What do we like about it?
If you want an effective and long-lasting flea treatment that is less messy to apply, the Frontline plus must be your choice. Fipronil and methoprene attack fleas round the clock for 30 days.
---
For dogs which make a fuss during any local application of flea treatment, the Novartis Capster flea tablets are a blessing. These oral tablets are known to eradicate fleas within 4 hours of consumption. One dose is enough to kill all adult fleas.
One tablet a day is a recommended safe dosage. The tablet can be easily mixed with food and given to your pet, just ensure that your furry friend actually takes the medicine.
The tablet is safe for cats also. It is one medicine for all pets.
Note: for a complete flea eradication, the tablet must be given in conjunction with other treatments that kill the larvae and the eggs of fleas.
Key Features
Oral digestible tablets
Effective within 4 hours
Does not work against larvae and eggs of fleas
What do we like about it?
Formulated in a tablet, the Capster from Novartis is ideal for dogs that detest the local application. The capster can kill adult fleas within 4 hours and are safe to use often in case of repeated flea infestation.
---
A cheaper alternative to Frontline Plus, the TevraPet uses the same ingredients such as Fipronil and S-methoprene. Both ingredients are effective in killing the adult fleas and its eggs/larvae. Besides fleas, the product is effective in dealing with chewing lice and ticks of all kids.
The application is waterproof and will remain effective even after a bath or a swim.
Each box contains 3 dosages that will last for 3 months. Each dose has to be applied between the shoulder blades and a single application will last a full month.
Key Features
Suitable for puppies over 8 weeks
One dosage per month
Waterproof
What do we like about it?
The ease of application along with its economical pricing makes the TevraPet FirstAct plus a good choice for dog owners that are looking for an affordable option.
---
If you dislike the mess associated with topical applications, then the Sentry Capguard is a good choice for you. It comes in a oral tablet which is easy for your dog to consume and doesn't involve any application
You also do not have to worry about the medicine washing away either during swimming or in the bath.
Formulated to kill the adult fleas, the tablet acts works within 30 minutes.
It is usually recommended by veterinarians and has the FDA approved seal on it.
The active ingredient in it is Nitenpyram suitable to kill the adult fleas. Similar to the Novartis Capstar Flea Tablets, the SENTRY Capguard is not able to kill the eggs and larvae.
Key Features
Tablet form
Suitable for adult fleas only
Works within 30 minutes
What do we like about it?
The SENTRY Capguard is suited for busy dog owners that are looking for a easy flea treatment solution. Simply mix the oral tablet into your pooch's dinner and watch the adult fleas go away.
---
The ZoGuard Plus is an all-rounder of sorts. Not only does it attack fleas, flea eggs, larvae but is also effective on ticks and chewing lice. The protection is comprehensive because it eradicates the entire lifecycle of a flea.
Each packet can last you for 12 weeks because one single dose is sufficient for 4 weeks.
The treatment is not affected by sunlight or water.
The dose is effective to kill the pests on contact thereby saving your pet painful bites.
Key Features
Waterproof
Each dose lasts 4 weeks
Effective on ticks and lice too
What do we like about it?
The ZoGuard Plus is an economical solution for fleas. Consisting of all the ingredients necessary to kill the adult fleas and the larvae and eggs, the Zoguard plus will ensure your pooch is free from fleas once and for all.
---
Suitable for all puppies over 7 weeks, the Combiva II is a great buy for those looking for a monthly dosage of protection. It acts fast and works within 2 hours of application. It is waterproof and will not get washed away even after a swim or a bath.
Key Features
Monthly dosage
Works on the entire lifecycle of a flea
Waterproof
Acts within 2 hours
What do we like about it?
The Combiva II is a quick acting flea treatment that is effective in killing not only the adult fleas but also the larvae and the pupa.
Buyer's Guide
Almost all dogs will have to deal with a flea infestation at some point in their lifetime.
Fleas are wingless tiny insects that wreak havoc in your pooch's life. What are fleas exactly?
They are blood-sucking pests that often leave behind painful bite marks. These bite marks eventually will become a source of itch for your dog. Hence, the most common symptom of a flea infestation – excessive scratching.
Even we as humans are not immune to fleas. Fleas can spread from your canine friend to you. What makes them so frightening is it's ability to multiply in a few short days.
There are several forms of flea treatments available in the market that are effective and reliable. However, choosing the right one might not be as easy as it seems. You must understand the flea life cycle, the active ingredients and their side effects.
Here we have covered all the necessary grounds to ensure you are well informed before you make this purchase for your pooch.
Why Are Fleas Infestation Serious?
It is not just itching and allergies that fleas cause in your dog. They can also lead to tapeworm infestation, anemia and overall lethargy in them.
Tapeworm Infestation: Dogs can get easily infected with tapeworm when they have fleas. Why? Because fleas are known to be tapeworms carriers. Tapeworm infestation will affect the gut of the canine and lead to serious digestive problems. If left untreated, it can turn fatal based on the dog's overall health.
Bacterial Infection: Fleas are a carrier for multiple sources of harmful bacteria which can cause vomiting, nausea, seizures in your dogs. To prevent these fleas must be eradicated.
Anemia: It is very common for dogs with severe flea infestation to have anemia because these pests are consuming blood from them. A drastic drop of red blood cells (or known as Anemia) can cause lethargy in your dog. Especially for young puppies, Anemia is a potentially life-threatening condition. So always check your dog for any fleas related symptoms.
Therefore, it is important not to underestimate the severity of a flea infestation. When in doubt, always seek professional medical advise from a local licensed veterinarian.
Types Of Common Flea Treatments
There are quite a few flea treatments that are available in the market. At times, you might have to use a combination of them to achieve effective flea removal results.
The common types of treatment are:
Spot Treatment: In this method, liquid or ointment is applied to any two to three spots on the pet's back. This is a preventive method and must be done on a monthly basis.
Flea Collars: These are collars that can be worn by the pet to prevent fleas from attacking them. They are effective for several months. They cannot be a replacement for a regular collar though.
Dips: These are a little more complex and need greater care while handling. The dips kill existing fleas directly and prevent new ones from coming.
Flea Shampoo: Washing the pet once a month with the shampoo will ensure that the existing fleas die but it does not prevent new ones from coming. Hence, this treatment must be used in conjunction with another treatment.
Flea Spray: Just like the shampoo, the spray can kill existing flea but cannot prevent new ones from coming. It too must be used in combination with other treatments to eradicate fleas completely.
Oral Treatment: These medications prevent the adult from laying more eggs but do not kill the existing larvae and eggs and flea. For that, you must use a treatment that kills them.
What You Should Look Out For?
Speed of Treatment: Fleas can torment your dog no end and you need a treatment that acts fast and gives relief quickly. A good treatment will give relief within minutes.
Works On Entire Lifecycle: It is no use killing only the adult fleas because the larvae will grow and the fleas will come back. A good treatment will be comprehensive and kill not only the adults but also the eggs and the larvae and prevent re-infestation. As an added precaution, it is highly advisable to make use of different flea treatments to kill existing fleas and to prevent new ones from occurring.
Ingredients: The ingredients used in flea treatment must cause minimal to no side effects. There is a concern about the presence of Permethrin and Pyrethroids which should be avoided in all cases. If consumed in large quantities, these ingredients could potentially be fatal to dogs.
Spray VS Oral Tablets: It must be easy to use, non-sticky and with mild or no odor at all. It must be easy to apply. Not all dogs like applications. Hence, you must choose either a tablet or a spray based on your dog's preference.
Size of Dog: The dosage of treatment also depends on the dog size and breed. Usually a bigger dog requires a larger dosage. Be sure to check the packaging before buying, as there are different flea treatments for different weight classes of dogs.
Fleas Can Be Anywhere
It is never enough to treat just the visible fleas. You must eradicate the problem from its root and that is possible only when you target the eggs, larvae and pupa of fleas. You need a treatment that will deal with all the three stages in the flea's life.
It is also, therefore, necessary to treat the dog house and all areas that the dog frequents. This includes your beddings and bedsheets too.
Generally, most will recommend a DIY flea treatment for healthy adult dogs. If you have puppies or expectant dogs, you should bring your dog and consult a licensed veterinarian instead.
How To Make Your Home Flea-Free?
Hygiene starts at home. You must vacuum your house on a regular basis. Do not miss any nooks, corners, behind and below sofas. Particular attention must be paid to seats and bedding which your pooch frequents.
Regularly groom your dog using a flea catching comb. Regular combing will keep the coat shiny and free from fleas, along with their larvae and eggs.
Mow your lawn regularly and keep the length of the grass low and manageable because fleas can survive on grass too.
Clear all clutter that attracts fleas and mosquitos and ticks.
Additional Flea Treatment Safety Tips
These tips ensure that you use the treatment right and protect not only your dog but other pets too.
Dog flea treatments are not meant for cats. Do not use the treatment on cats.
Knowing your dog's actual weight is crucial in purchasing the right treatment. Most flea treatment doses are formulated based on the dog's weight. A small dose might not be enough to kill all the fleas, while a big dose can be potentially fatal.
Follow the age requirements before using any treatment for puppies and small dogs.
Do not overuse the treatment.
Keeping the surroundings clean and clutter free can also deter flea infestation.
Conclusion
Keep Those Pesky Fleas Away!
With the market flooded with flea treatment products, choosing the right can be a daunting task. From our research and analysis, the Bayer K9 Advantix II is our top choice.
Why?
The flea treatment is safe to use and is trusted by dog owners for its effectiveness. Also, it starts killing fleas within 10 minutes. The Bayer K9 Advantix II ensures that your dog is free from all forms of fleas, ticks and mosquitos.
---
The Review
Best Flea Treatment For Dogs