Best Glucosamine Supplements For Dogs
Glucosamine is a naturally occurring substance found in the cartilage of a healthy dog's body. This substance has a gelatinous texture and helps to insulate the joints to prevent injury. As your dog moves around, the cartilage in its joints turns over. When your dog experiences stiffness and pain in the joints, it's usually because they've been inflamed due to damaged tissue. This is where glucosamine comes in. This highly beneficial substance helps to repair cartilage and other body tissues to speed up the healing process.
With age, a dog's natural glucosamine stores dwindle which leads to slow cell repair. This is the cause behind conditions like impaired mobility and arthritis. That's why it's essential to supplement your dog's diet with glucosamine as it ages to boost cell repair and reduce the amount of pain it feels as a result of damaged cartilage.
Here's our selection of the best glucosamine supplements available for dogs: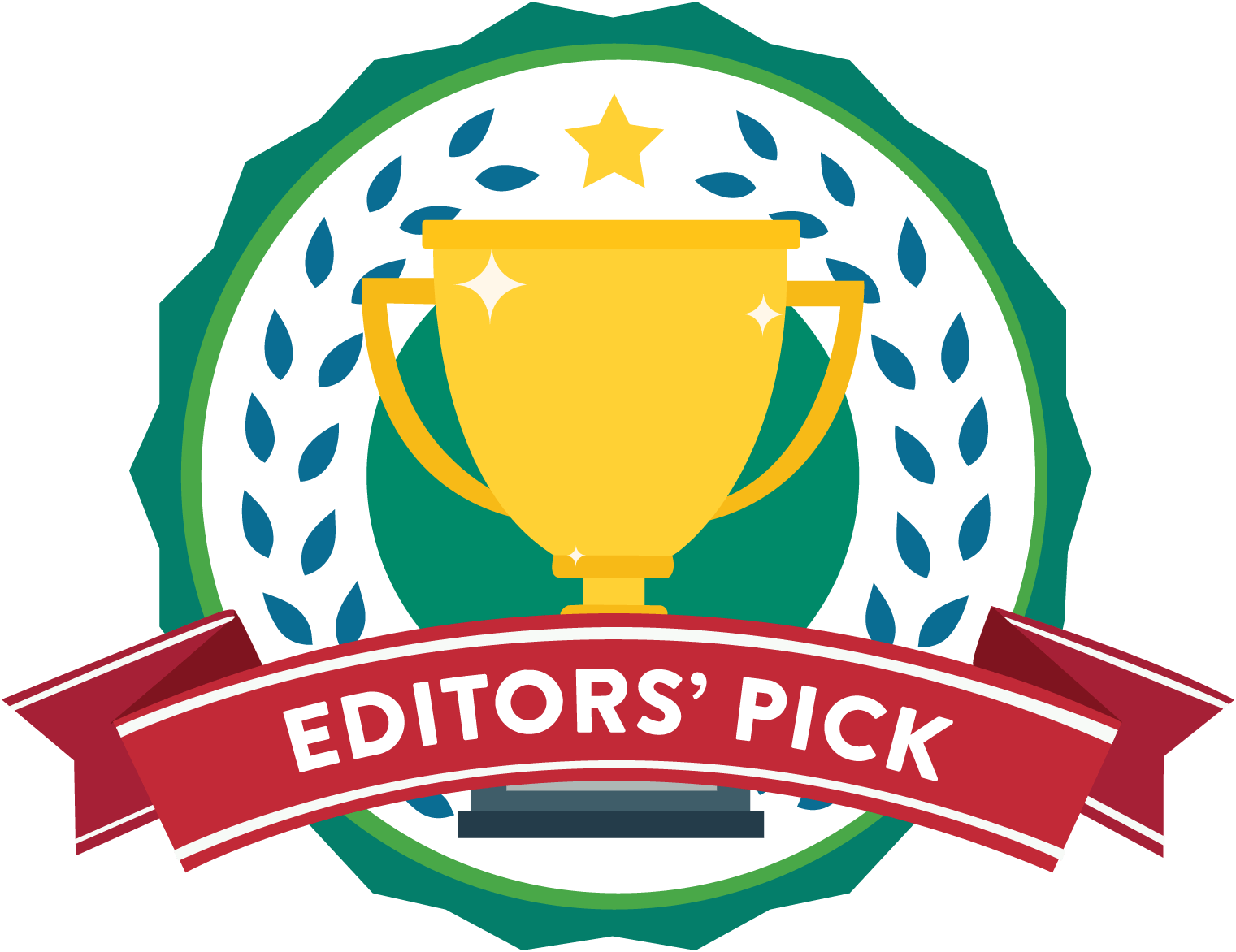 ---
Sold in a delicious bacon flavor that your dog will love, this Glucosamine Chondroitin supplement from Pure Paw Nutrition is all your dog needs to reduce inflammation and restore joint cartilage. But, what makes this substance so unique is the fact that it also comes with additional essential nutrients like vitamin B complex and vitamin C as well as CoQ10 and hyaluronic acid.
This combination of essential vitamins and minerals provides your dog with several health benefits. They work to boost your dog's immunity, support heart health, prevent excess shedding, relieve allergies and regenerate his joints.
Key Features
Made with health-boosting ingredients
Analgesic formula
Contains anti-aging minerals
What do we like about it?
We love that this supplement is easy to administer. It comes in the form of a bacon-flavored liquid which means you can add it to your dog's treats or food. Plus, it doesn't require refrigeration.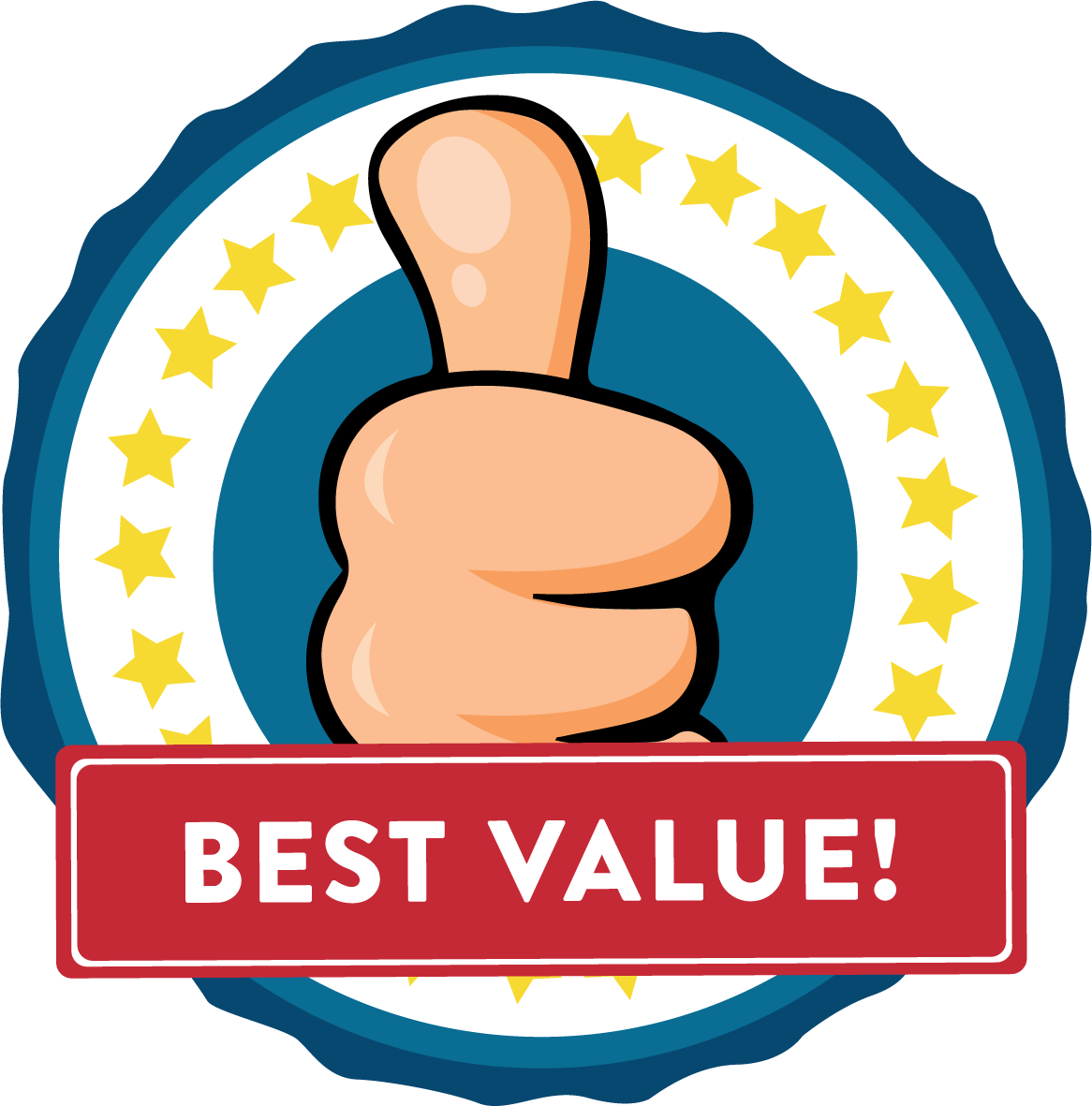 ---
As the name implies, the Liquid Health K-9 Glucosamine Formula is a liquid supplement that features ingredients like glucosamine, methylsulfonylmethane, and chondroitin. These compounds are known for their ability to prevent arthritis through improved joint health. Each supplement comes with 2,600 milligrams of glucosamine hydrochloride and glucosamine sulfate. This is in addition to 1,000 milligrams of methylsulfonylmethane and 1,000 milligrams of chondroitin.
Liquid Health K9 comes in a scrumptious beef flavor which most dogs find incredibly palatable. The best part is that it's made in the US with high-quality ingredients.
Key Features
Improves structural integrity
Proudly made in the US
Prevents the development of arthritis
Comes in liquid form
What do we like about it?
This supplement is super easy to administer. Simply add it to your dog's favorite treats or dishes.
---
If you own a small dog, then you probably know how difficult it can be to find a supplement that's designed for your pup. Small breed dogs have a unique body structure and their caloric needs differ from those of large dogs. That's why you cannot give the same supplement you give to a large dog to a pint-sized pet.
The VetriScience Labs Glycoflex 3 Support is made specifically for tiny pups and research shows that it can improve hind leg strength by up to 41 % in just 4 weeks. It's safe to administer daily, and it contains chondroitin, MSM and glucosamine in optimal doses. It also contains essential nutrient from the green-lipped mussel that is known for their joint support and cartilage strengthening capabilities.
It's worth noting though that this supplement seems to be an acquired taste as some dogs tend to reject it.
Key Features
There's 500 mg of glucosamine in each chew
Features rosemary and grape seed extracts
Available in chicken liver flavor
Contains essential nutrients like manganese, selenium, 1-glutathione, perna canaliculus and vitamins C and E
What do we like about it?
The Glyco-Flex formula contains a combination of vitamins C and E, which is quite rare with most supplements in this category.
---
The Finest for Pets Premium Liquid Glucosamine Supplement for Dogs promises to put some pep in your dog's step. It's made from premium-quality chondroitin and glucosamine, both of which are essential to restoring cartilage insulation to protect your dog's joint health. These ingredients are also instrumental at repairing damaged joints and easing symptoms like stiff and painful joint.
This supplement is great for active dogs because it supports joint health while relieving painful symptoms that happen because of aging and genetic joint conditions like hip dysplasia and arthritis.
Key Features
Easy to mix with food
100% natural and safe
Comes highly recommended by vets
Provides fast relief
What do we like about it?
This FDA-approved supplement from Finest for Pets sets itself apart by using pure, healthy and safe ingredients. Plus, it's independently tested to ensure safety and quality.
---
If your dog suffers from hip problems, then you might want to consider trying this ProSense glucosamine supplement for dogs. It's designed to improve flexibility and mobility in aging dogs through the inclusion of collagen-boosting vitamin C.
Although affordable, the manufacturers didn't skimp on the quality. It's available as chews that you can pop into your dog's mouth or add to its favorite foods. If customer reviews are anything to go by, this supplement is well received by most dogs and is particularly beneficial for overweight and elderly dogs that experience walking difficulties.
You can add the ProSense Glucosamine supplement to your dog's meals or serve it afterward to avoid upsetting its stomach. It's worth noting here that this is a powerful supplement whose effects can last for up to 6 weeks, so you'll do well to consult with a vet before giving it to your dog.
Key Features
Initial administration period is viable for up to 6 weeks
Works best when administered after or during meals
Comes in a pack of 120 chewables
Ideal for overweight or older dogs with mobility issues
Comes with collagen-boosting vitamin C
What do we like about it?
The Pro Sense Regular Strength Glucosamine Tablets are made from a combination of vitamin C and glucosamine and they're safe for daily use. The best part is that they're suitable for dogs of all sizes and ages.
---
The NaturVet 240 Count Glucosamine supplement is formulated for cats and dogs. It promotes healthy joint function and cartilage production. It's a great way to prevent younger, more active pets from developing joint-related conditions.
The glucosamine chondroitin antioxidant is essential for maintaining the structural integrity of connective tissues and joints. Both dogs and cats seem to love the flavor and chewable texture of these tables and you can start giving it to your pet as soon as they turn 12 weeks and up. You'll be glad to know that NaturVet products are formulated and manufactured by US vets. Not only that but they're made in a cGMP compliant facility.
Key Features
Made in the US
Tastes like a delicious treat
Made from a select few effective ingredients
Provides optimal support for joints and connective tissues
What do we like about it?
Your pet will lap up this glucosamine supplement from NaturVet and ask for seconds! In addition to their delicious flavor, these chewable tablets are backed by a 100% satisfaction guarantee.
---
Here's an affordable glucosamine supplement from Trader Joe that promises to promote joint health at all ages. It's safe for daily consumption and has been shown to promote cartilage strength and mobility.
Thanks to their pleasant flavor, these chewables are ideal for picky eaters while being light on your pocket. You can never start too early to protect your dog's joint health with a good quality glucosamine chondroitin supplement like this one.
However, it's worth noting that this supplement doesn't have the best online reviews. In fact, there have been several complaints from customers who say that their dogs didn't react to the supplement whatsoever. Although it seems to work for other pet owners, it doesn't provide the level of pain relief offered by other supplements in its category. Perhaps it's a matter of getting the dosage right or this supplement is meant to act as a preventative measure against joint damage in the long run.
Key Features
Proudly made in the US
Comes as a pack of 100 chewable tablets
Each tablet contains 200 mg chondroitin sulfate
There's 250 mg glucosamine hydrochloride in each tablet
Supports optimal joint health and proper cartilage development
What do we like about it?
This is a low-priced option for the budget-conscious dog owner who still wants a good quality supplement for their pup.
---
Not to be outdone, Doggie Dailies offers a potent and expertly formulated glucosamine supplement that's safe for dogs to take daily. Part of the appeal of this supplement is that it's safe to take for small dogs and it has a very simple and safe ingredients list. This includes CoQ10, yucca schidigera, MSM, chondroitin, glucosamine, and hyaluronic acid. Each chewable contains 100 mg of glucosamine and it tastes and looks like a regular dog treat.
Doggie Dailies supplements are made using a method called cold-press extrusion which is known for preserving nutrients. Thousands of happy reviewers praise this supplement for its powerful effects and pleasant taste.
It's highly effective because it comes with healthy active ingredients and it's simple and easy to administer.
Key Features
Comes with active ingredients coenzyme Q10,
Each chew contains 100 mg each of glucosamine, hyaluronic acid and yucca shidigera
Made from all-natural ingredients including salmon oil, flaxseed, cooked chicken and chicken liver
What do we like about it?
This Doggie Dailies supplement is very effective at improving mobility and relieving pain because it contains hyaluronic acid. This boosts joint lubrication, thus reducing the amount of joint friction that your dog experiences between the joints.
---
The TerraMax Pro Glucosamine Supplement is super easy to administer because it comes in liquid form. It's suitable for all dog sizes and it's one of the most highly concentrated forms of glucosamine with 1,600 mg of the compound per ounce.
There are plenty of positive reviews to vouch for the effectiveness of this supplement, granted you follow the dosage instructions. In addition to the highly concentrated glucosamine, TerraMax has added MSM and chondroitin to this supplement.
It's perfect for pups with sensitive stomach because it's free from milk, corn, wheat, salt, sugar and other allergen causing ingredients. It has a pleasant taste that dogs seem to like, and all you have to do is add it to your pet's food or favorite liquid and you're good to go.
Key Features
Made in USA product
Comes in liquid form
Contains 1,600 mg of glucosamine MSM per fluid ounce
Infused with aloe vera juice, and hyaluronic acid and manganese
Completely allergen-free
What do we like about it?
Not only is this supplement available in a convenient liquid formula, but its highly concentrated.
Glucosamine Supplements For Dogs Buyer's Guide
Although glucosamine is a supplement that's mostly taken by dogs with arthritis, it's beneficial for pups at all stages of life. Nonetheless, it's vital for dog owners to understand how osteoarthritis develops in dogs and what the most common symptoms are. The key is to start treatment as early as possible to prevent further damage and help to restore mobility.
Firstly, arthritis usually shows up in the form of painful, swollen and inflamed joints. These symptoms don't appear all at once but progressively over time. If worse comes to worse, your dog could end up losing mobility as a result of arthritis and you don't want that for your furry best friend. One of the best ways to avoid the stress and pain that comes with this disease is to educate yourself on how to prevent and treat it early.
If you are interested in additional supplementing of your dog's diet, we have compiled a list of useful resources here:
What Causes Arthritis In Dogs?
Dogs develop arthritis due to several factors. Sometimes it happens due to an infection, an injury or as a side-effect of another condition like obesity or a deformity. Dogs can also develop arthritis progressively over time due to the natural wear and tear of aging. This is known as degenerative arthritis and it's characterized by the progressive decline in your dog's ligament and joint health. This type of arthritis is also known as osteoarthritis.
To better understand how arthritis develops, it's important to note that dog joints are structurally similar to human joints. Each bone is coated with a thin layer of cartilage that's designed to act as insulation as you move around. This cartilage has a thick, spongy texture and serves as a buffer between the bones. There's also cartilage and synovial fluid that lubricates the joints to facilitate pain-free movement.
Arthritis is characterized by a breakdown of synovial fluid and cartilage, which leads to stiff and painful joints. This makes it challenging to move around due to all the bone rubbing and it often leads to noticeable pointy bone outgrowths. Getting a dog lift harness might be a necessary purchase, so that you can lift the weight off your pooch's legs.
Why Is Glucosamine Important?
We all know that dogs have a low life expectancy when compared to humans but that doesn't make it any easier to watch your dog age. The decline in energy and overall health can be devastating to see. But, it's not uncommon sometimes for dog owners to confuse arthritis symptoms with aging signs. Just because your dog is having a hard time moving around and playing like it used to, doesn't mean that it's just growing older. It might just be that it's developing arthritis which is making its joints painful and stiff. Dogs that lead a sedentary lifestyle have a higher risk of developing arthritis because exercise is essential to maintaining healthy joints, bones and muscles.
Glucosamine is a naturally occurring compound in your dog's body that enables it to jump around, run, swim, go hiking and so on. Without adequate stores of glucosamine, your dog might have difficulty producing a proper amount of glycosaminoglycan. This compound is essential to ensuring that your dog can repair cartilage and other body tissues effectively.
Unfortunately, your dog's ability to produce adequate amounts of glucosamine wanes as it gets older. This impairs its ability to repair cartilage tissue and leads to joint problems and eventually, the development of arthritis.
Research shows that giving your dog a daily glucosamine supplement can help to boost its cartilage stores. This helps in restoring natural movement and better joint function.
Here's an overview of the benefits you can expect your dog to experience from taking glucosamine supplement:
Anti-inflammatory
Analgesic effects (reduces pain)
May eliminate the need for your dog to take NSAIDs
Improves joint lubrication
Helps to restore natural joint health
Doesn't come with any side effects
What To Keep In Mind When Buying A Glucosamine Supplement
Glucosamine is often recommended for pets that suffer from arthritis as part of an effective treatment plant. But, it can be challenging to choose a glucosamine supplement from the sea of available options. Although your vet will guide you through the whole treatment plan, it's essential to do your research and understand how each option works.
Raw Food Diet
Arthritic dogs often respond well to a raw food diet. This is a specialized diet that provides high levels of protein and healthy fats while reducing the amount of preservatives and other allergens that are present in your dog's food. These diets are not only recommended for arthritic dogs but can also aid in reducing inflammation and weight loss.
Of course, switching your pet to an all-raw diet is a very difficult commitment for any dog owner. You have to prepare two raw meals every day instead of pouring your pet its usual kibble. But you can compromise by going 50/50 on raw and processed food. This could mean adding a raw food snack or supplement to your pup's kibble to even things out.
Likewise, you can mix breed specific dog food such as with raw foods too. We have compiled a list of dog foods that are made specifically for your pitbull.
Chewable Tablets
Most vets tend to recommend chewable tablets that include a combination of glucosamine, MSM and chondroitin. These are usually veterinary-grade and are guaranteed to make a considerable difference in your pet's condition. But, these don't always work because not all dogs have the same taste in food. While some don't mind the chewy texture of these tablets, others reject them altogether. In such cases, it's best to administer the tablet with a spoonful of peanut butter to disguise it
Synthetic Source Of Glucosamine
Synthetic glucosamine is available in the form of injectables and over-the-counter supplements. Injectables are expensive but fast-acting and not as convenient as cheaper over-the-counter supplements.
Recommended Dosage
According to available research data, a 500 mg dosage of glucosamine per day is suitable for dogs weighing 25 pounds and above. That's why you can't expect your dog to get its daily glucosamine requirement from kibble alone. You must add in dietary supplements to boost its intake.
The best part about adding such a supplement to your dog's diet is that it's non-toxic and cannot lead to an overdose. With that said, you should still follow the recommended dose just to be on the safe side. Often, overdosing your pet on glucosamine may upset its stomach and spoil its day and you don't want that, do you?
It's also worth noting here that you may need to start your dog out on a vet-recommended trial period before you go all-out on a long-term commitment. The initial trial period typically lasts for about 3 months and will give your vet a good indication of whether the supplement is working for your dog.
If things don't work out, do consider getting canine mobility aids to help your pooch. An example of this is a dog wheelchair, which you can attach to your canine buddy's hind legs.
Conclusion
As you can see, glucosamine is an essential dietary supplement that promotes joint health while preventing the development of arthritis and other joint-related conditions. Adding this supplement to your dog's health will go a long way towards ensuring long-term joint and bone health.
If we were to recommend just one supplement from the list of reviews above it would have to be the Pure Paw Nutrition Glucosamine Chondroitin for Dogs. We love this supplement because, in addition to promoting joint health, it contains anti-aging and analgesic properties and promises to boost your dog's overall health. It's also easy to administer and doesn't require refrigeration. According to reviews, it's the best glucosamine supplement and it works as advertised.
---
The Review
Best Glucosamine Supplements For Dogs