Best Grain Free Dog Foods For Your Furry Friend
Looking for a suitable dog food for your allergic pooch? Grain free dog foods are a great option as they do not contain corn, wheat and soy.
They are also higher in protein, fiber and provide good nutritional value.
Your furry friend is your best friend too, and you would want to provide only the best grain free dog food to ensure that your pooch stays active, adorable and in the pink of health.
In this guide, we will walk you through with comprehensive reviews of the best grain free dog foods in the marketplace to save you from racking your brains. Find out more below!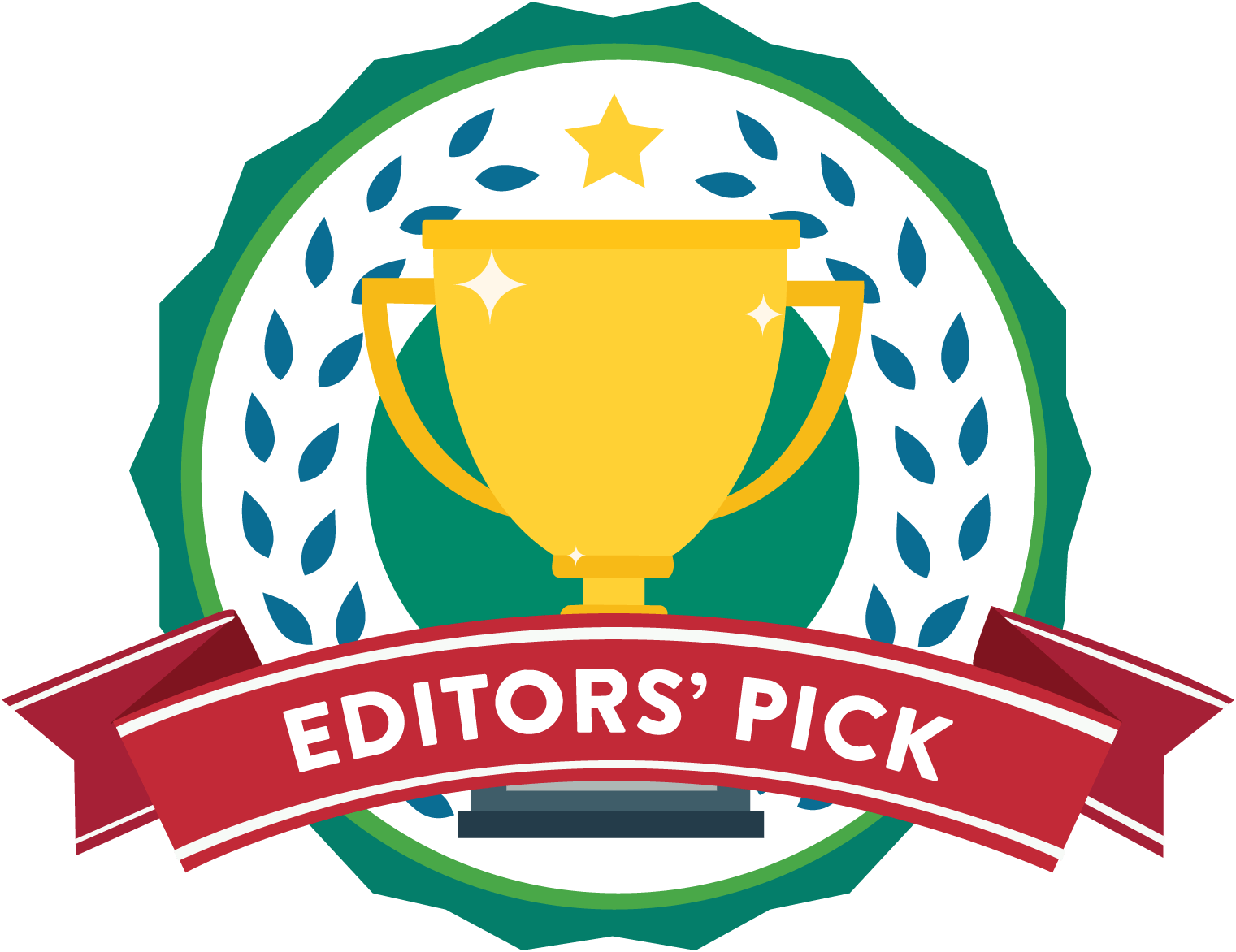 ---
Our top pick is definitely one that punches above its weight in the category of grain free dog food. It is densely packed with high quality proteins, essential carbs and Omega 3 and 6 fatty acids. The easily digestible kibbles made from deboned chicken, chicken meal, tapioca starch, potatoes, and peas amongst other quality ingredients, aids in the development of strong muscles while maintaining a healthy diet.
The Omega 3 and 6 fatty acids help to keep your furry pal's coat smooth, shiny and healthy looking!
What's more – A perfect dose of antioxidants, vitamins and minerals is added into the blend to ensure your furry companion maintains good immune system functions and healthy oxidative balance with natural sources of DHA, glucosamine and chondroitin.
In addition, it is absolutely void of any artificial flavors, preservatives and all the bad stuffs that may do your furry pal more harm than good. Blue Buffalo Freedom Grain Free Natural Adult Dry Dog Food - Delectable, wholesome and natural grain free dog food.
Key Features
High-quality protein from real meat for strong muscles
Omega 3 & 6 Fatty Acids for healthy skin and coat
Blend of Antioxidants, Vitamins, And Minerals
No artificial flavors or preservatives
What do we like about it?
This wholesome grain-free dog food is beautifully packed with nutritional value and additional beneficial ingredients to deal with your furry pal daily dietary requirements. This might also be favorable for dogs with sensitive stomachs and suffering from allergies/intolerances to grains. While it tends to be on the more expensive end, we believe it is worth every penny – Your pooch deserves only the very best.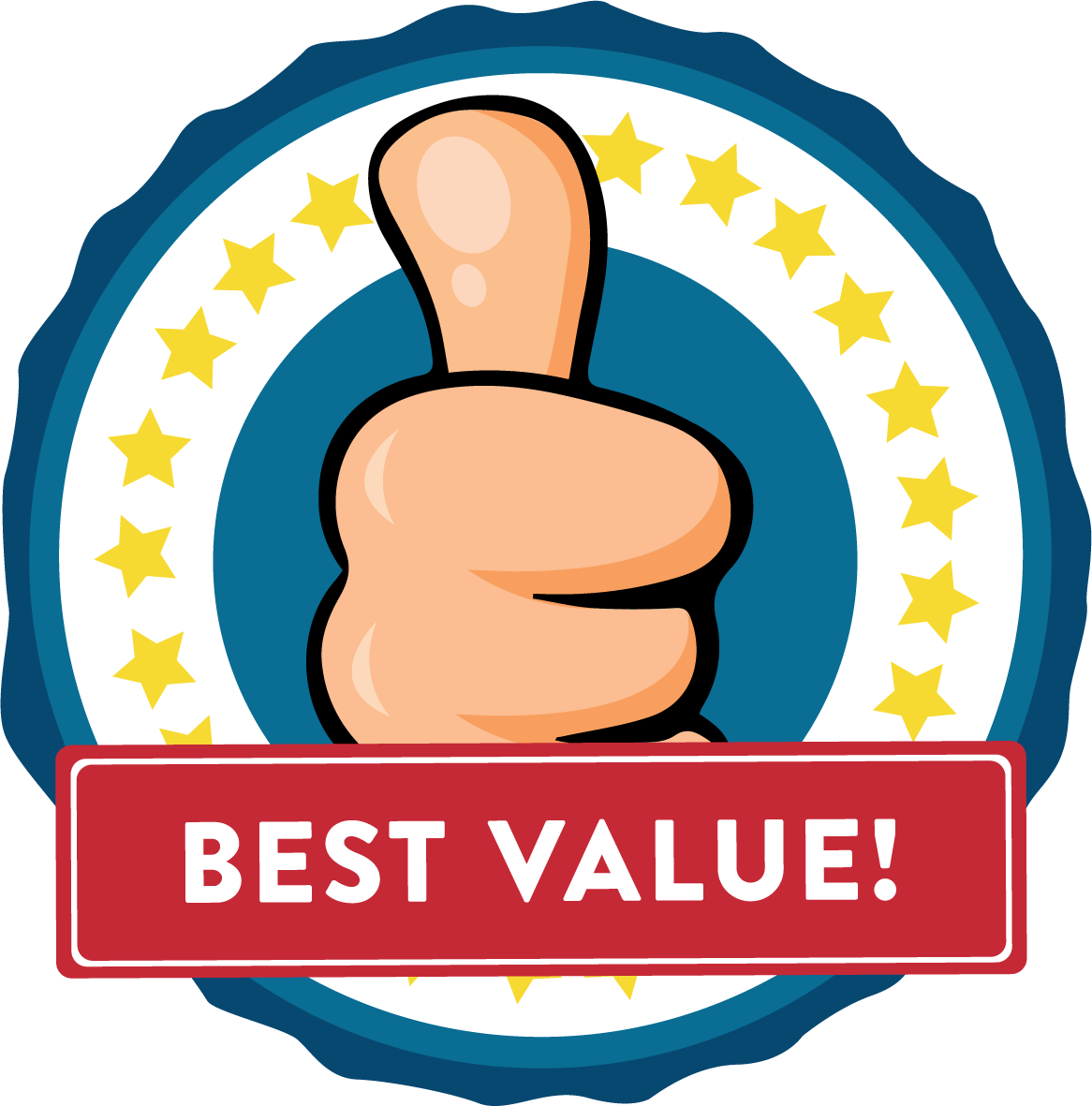 ---
With Nature's recipe, the search for a budget friendly grain free dog food is over! The grain free recipe is delicately crafted from three main ingredients – real chicken meat, sweet potatoes and pumpkins.
The source of real chicken meat as a key ingredient provides a high level of proteins to facilitate the development of your dog's muscle health, while sweet potatoes and pumpkins are excellent grain free alternatives of carbs to provide energy essential to maintaining your dog's vibrant lifestyle and daily routines. Neither does it contain any beef, corn, wheat, nor artificial colors or flavors.
This specially formulated recipe is suitable for all breeds and ages, from little puppies to adult dogs. It is also easy on the canine's digestive system as the small kibbles are not only easy to digest but packed with good nutritional value as well. Great value on this tasty yet quality nutritional treats for your furry friends!
Key Features
Made with real chicken meat, sweet potatoes and pumpkins
Easy to digest for a sensitive digestive system
Formulated for all breeds and ages
What do we like about it?
This tasty grain free dog food comes with the inherent goodness from quality ingredients at an affordable cost. The little kibbles are highly digestible and easy on the stomach. While the best things in life do not come easy, Nature's Recipe grain free dog food certainly comes at a real bargain.
---
This natural grain-free product consists of a smart blend of real chicken meat and sweet potatoes, and contains 30% protein with natural source of glucosamine for healthy joints, Omega 6 fatty acids for a radiant shine on your furry companion coat and 4 antioxidants sources to help keep your canine immune system strong and healthy.
Like other grain-free dog foods, it does not contain any by-product meal, artificial flavors or preservatives. These crunchy bits are naturally tasty on its own without the need to mix it with other wet foods. However, this formulation is only recommended for adult dogs. If you have a puppy, you might want to consider other suitable brands listed in this article.
Key Features
30% protein made from real chicken as a key ingredient
Good vitamins and minerals in the blend
Specially formulated for adult dogs
What do we like about it?
We like the higher protein percentage value as compared to some other brands and this grain-free dog food has absolutely zero percentage of fillers in the blend. It is definitely one of the better grain-free foods for adult dogs in the market.
---
One of the popular flavours of Rachael Ray Nutrish Zero Grain food is based on a chicken and sweet potato recipe, with United States farm raised chicken meat slow-roasted and a tantalizing hickory smoke flavour. Sweet potatoes provide your furry animal with a healthy serving of fibre, vitamins and antioxidants, and it is combined with peas and other wholesome ingredients to make the kibbles more digestible.
The size of the kibbles is slightly larger and would be more suited to larger dogs. There are no poultry by-product meal, filler ingredients, artificial flavors, colors and preservatives. Vitamins and essential minerals are also carefully selected and added to the recipe.
Key Features
United States farm-raised chicken as a key ingredient
No ingredients sourced from China
Backed by 80 over years of experience in pet nutrition
What do we like about it?
A simple grain free recipe with quality U.S. farm-raised chickens. A portion of the proceeds from your purchase goes to the Rachael Ray Foundation, which supports our furry friends who are less fortunate.
---
For dog owners who have a strong emphasis in giving high protein meals for your pooch, rejoice! Made with high quality turkey and chicken meat, the Wellness Core Natural Grain Free Dry Dog Food Original Turkey & Chicken recipe is packed with high levels of meat-based proteins to provide optimal nutrition to your dogs. Due to the protein-rich and nutrient dense formula, this product is recommended for adult dogs over the age of one.
The recipe is supplemented with antioxidants, Omega fatty acids, glucosamine and probiotics contributing to the overall wellness of your furry companion. It is 100% made only in the United States of America, and backed by the Wellness Guarantee!
Key Features
Protein-rich meal from high-quality meats
100% made only in the USA
The Wellness Guarantee
What do we like about it?
As there might be instances where certain brands of grain free dry dog foods are somehow not suited to the taste buds or digestive systems of our furry pets, we like the idea of having a full refund or exchange in such scenarios, and you will be pleased to know the Wellness Guarantee allows you to do just that!
---
Whole Earth Farms uses real wholesome ingredients such as chicken, turkey, peas, sweet potatoes, organic alfalfa, salmon oil and blueberries in its recipe. The natural goodness from these ingredients and the absence of poultry by-products, artificial flavours, colours and preservatives provide your four-legged friends with the nutrition for a healthy growth and lifestyle. In addition, these natural ingredients help to support a better digestibility and promote a healthier looking coat and skin.
This product is made in the USA and it is suitable for all breeds and at all life stages. The freshness of the kibbles is retained with a plastic bag.
Key Features
High-quality protein from real Chicken and Turkey meat
Made in the USA
Suitable for all breeds at all life stages
What do we like about it?
The natural ingredients in the recipe are pretty extensive and it is one of the more affordable brands in the marketplace. Good quality grain free dry dog food at a reasonable price.
---
This protein rich recipe is derived from the usage of Salmon and Ocean fish as first ingredient. It has 34% protein and grain free quality carbohydrates to support a healthier and stronger cardiovascular health and while concurrently, providing increased energy levels to your furry companion.
Crave grain free adult dry dog food is catered to small to large dogs aged above 1 year old. It does not contain any chicken by-product meal, corn, wheat, soy protein, artificial flavors, colors and preservatives. The kibble size works better with medium and large dogs.
If you are not completely satisfied with this product, the unused portion can be returned for replacement or refund.
Key Features
High-quality protein – 34%
Salmon and Ocean fish as the first ingredient
100% satisfaction guaranteed
What do we like about it?
Although the bag sizes are smaller as compared to other brands, the 34% high protein levels with real salmon as the first ingredient with other quality ingredients more than make up for it. Great choice for fish based grain free adult dry dog food!
---
While most grain-free dry dog foods are based on chicken, turkey or salmon as first ingredients in the recipes respectively, this particular product is made from roasted bison meat as the first ingredient. This product from Taste of the Wild is high in protein and is supplemented with the addition of their proprietary K9 Strain® probiotics to support a healthy digestive and immune systems in adult dogs. Also in the mix are a good blend of Omega 6 and Omega 3 fatty acids, vitamins, essential minerals and antioxidants.
The product is made in the USA and the ingredients originate from sustainable sources around the globe.
Key Features
High protein roasted bison as the first ingredient
80 million CFU/LB of guaranteed probiotics
Ingredients from sustainable sources around the globe
What do we like about it?
The proprietary K9 Strain® probiotics providing 80 million live active cultures in our furry friends' digestive systems! After all, a healthy digestive system is vital to the overall health of our furry companions.
Grain Free Dog Food Buyer's Guide
In modern times, dogs are probably the most popular canine companions to humans. These furry creatures are unconditionally loyal, adorable and dynamic, and as owners, one of the essentials that we would want to provide for them would be healthy and nutritional dog food for these furry companions.
We will now explore the most common types of dog food below.
Common Types Of Dog Food
Grain Free Dry Dog Kibbles
Dry dog food is a popular choice among breeders and dog owners as it contains a well-balanced mix of protein, energy and essential minerals and vitamins. These high-quality ingredients without the inferior fillers will allow better digestion and absorption of nutrients by the canines' digestive systems.
While it might be slightly pricier as compared to other types of dog food but due to the good absorption rate from the high-quality ingredients present in the kibbles, dogs generally require lesser amounts to fill themselves up for their daily needs.
In addition, another advantage would be the longer shelf life of commercial dry dog food which provides convenience for both dog owners and their canine friends.
You may consider alternating the flavors from time to time as like humans, the same repeated dog food may become uninteresting and dull for our beloved pets. Lastly, some dog owners prefer feeding dry dog food to their pets as it is beneficial for their teeth and dental health.
Raw Dog Food
In the wake of recalls for commercial dog food in recent years, there have been increasing numbers of veterinarians who are in favor of the recommendation of a Biologically Appropriate Raw Food (BARF) diet, in the form of either home-prepared or commercial raw dog food. However, there have also been debates that these BARF diet may contain bacteria that could be harmful to our furry companions and the proclaimed advantages of BARF diet has little or insufficient scientific backings to date. On the contrary, it is evident that there is an apparent risk of choking on the bones of the raw meat for young puppies. Furthermore, the nutritional value is often not as well balanced and complete to support your dog's development and growth.
Dog owners who are strong advocates of BARF diet would typically prepare raw meat and bones mixed with other sources of dietary fiber and vitamins such as vegetables and fruits from home, or even frozen and fresh meat patties purchased from commercial vendors.
Wet Dog Food
Some dog owners like the idea of feeding wet dog food from canned products to their dogs as the food are more mouth-watering and appealing to stimulate the dog's appetite.
The disadvantage of canned food is the short shelf life once it is open, and the food has to be consumed within a short period of time. More often than not, canned dog food is made up of high contents of water and by-products, and is a more expensive option in the long run.
What Does A Healthy Dog Food Contain?
Protein
Protein is an important component in the healthy growth and development of a canine. It is absolutely essential for dogs to obtain their source of quality protein from real meat and to avoid by-product meals as much as possible. Adult dogs typically require 18-22% of protein in their meal while young puppies require 25-30%. The amount of protein required also depends on how active and dynamic your canine friends are going about their daily activities.
Fat
Fat is another important component to ensure the good health of your canine friend. Adult dogs require less fat content at around 9% or less, while puppies in their formative years require slightly higher fat content in the region of 10-15%.
Low Carbs
Quality dog food contains only essential carbohydrates to provide energy for an active and healthy lifestyle. A general guideline to follow is 30% or lesser in carbohydrates content as our canine friend does not digest carbs as efficiently as humans.
Vitamins, Minerals & Antioxidants
It should come as no surprise that fruits and vegetables are natural and rich sources of vitamins, minerals and antioxidants. Excellent choices of dog food will always be fortified with a precise blend of vitamins, minerals and antioxidants processed from a wide variety of vegetable and fruits to provide a healthy oxidative balance and immune system health. A good dose of calcium and phosphate is beneficial for the teeth and bone, while sodium and chloride are essential for cellular functions. Omega 3 & 6 fatty acids promote healthy skin and coat, and glucosamine supports joint function and improves overall mobility.
Taurine & L-Carnitine
In addition to the above sub-section on the essential contents in a good dog food, it is noteworthy to highlight that both Taurine and L-carnitine are always listed as one of the ingredients on the packaging labels of the highest quality dog foods available in the commercial market.
Taurine, one of the 20 over types of amino acids, is vital in healthy bodily functions as it is present in the tissues of the heart wall muscles, in the retina of the eye, and brain. This amino acid can also be obtained from dog food which has chicken as the main ingredient.
In more scientific terms, L-carnitine is an essential amino acid nutritional supplement which supports the transport for fatty acids, which is required for the energy to be produced at a cellular level. L-carnitine deficiency might result in an increased risk of certain heart diseases in canines.
What Is The Ideal Feeding Portion For Your Dog?
The feeding portion very much depends on the life stage requirements of your dog. A growing puppy requires dry puppy food which has smaller kibble bits to minimize the risk of choking and food which is much higher in protein content and nutrients to support the healthy development of their musculoskeletal system.
Hence, it is not recommended to feed adult dog food to young puppies below the age of one as it could result in malnourishment due to the lower levels of protein and nutrients in adult dog food.
The feeding portions should follow the recommended feeding guidelines as indicated in the packaging labels of the dog food. Slight adjustments can be made accordingly to each dog's individual daily energy levels, activeness and rate of growth.
One of the recommended feeding guidelines for puppies is to split into smaller meals as follows:
Under the age of 4 months – four meals a day
Age 4-6 months – three meals a day
6 months onwards – two meals a day
The feeding times should be fixed and leftovers should be removed. Adult dog food can be provided once the dog reaches adulthood, ranging from 12-18 months of age.
Conclusion
We gathered that the best grain free recipes should always contain high-quality protein from real meat as the first ingredient, low in carbohydrates and ideal in fat content. The recipe should come with a perfect mix of essential vitamins, minerals and antioxidants for good immune system health, and supplemented with omega 3 & 6 fatty acids and glucosamine for healthy skin, coat and joint health, respectively; Taurine and L-carnitine as ingredients for improved cardiovascular health.
The Blue Buffalo Freedom Grain Free Natural Adult Dry Dog Food is the outright winner for our top pick in terms of the quality of ingredients, nutritional value and all the goodness in their kibbles.
We trust that your furry companions will enjoy the kibbles from Blue Buffalo, just like the way you have enjoyed reading the above article on grain free dog food.
---
The Review
Best Grain Free Dog Foods