Best Indestructible & Chew-Proof Dog Beds For Your Furry Friend
You're probably here because your dog has torn out more than a few beds you bought for her. You have now concluded that the standard $50 dog beds are no match for your furry beast, but you also don't want to make her sleep on something hard or stiff, something they won't find comfortable.
And if that's the case, then you couldn't be at a better place, as we have researched on the 6 most indestructible canine beds for you that are both super durable and comfortable.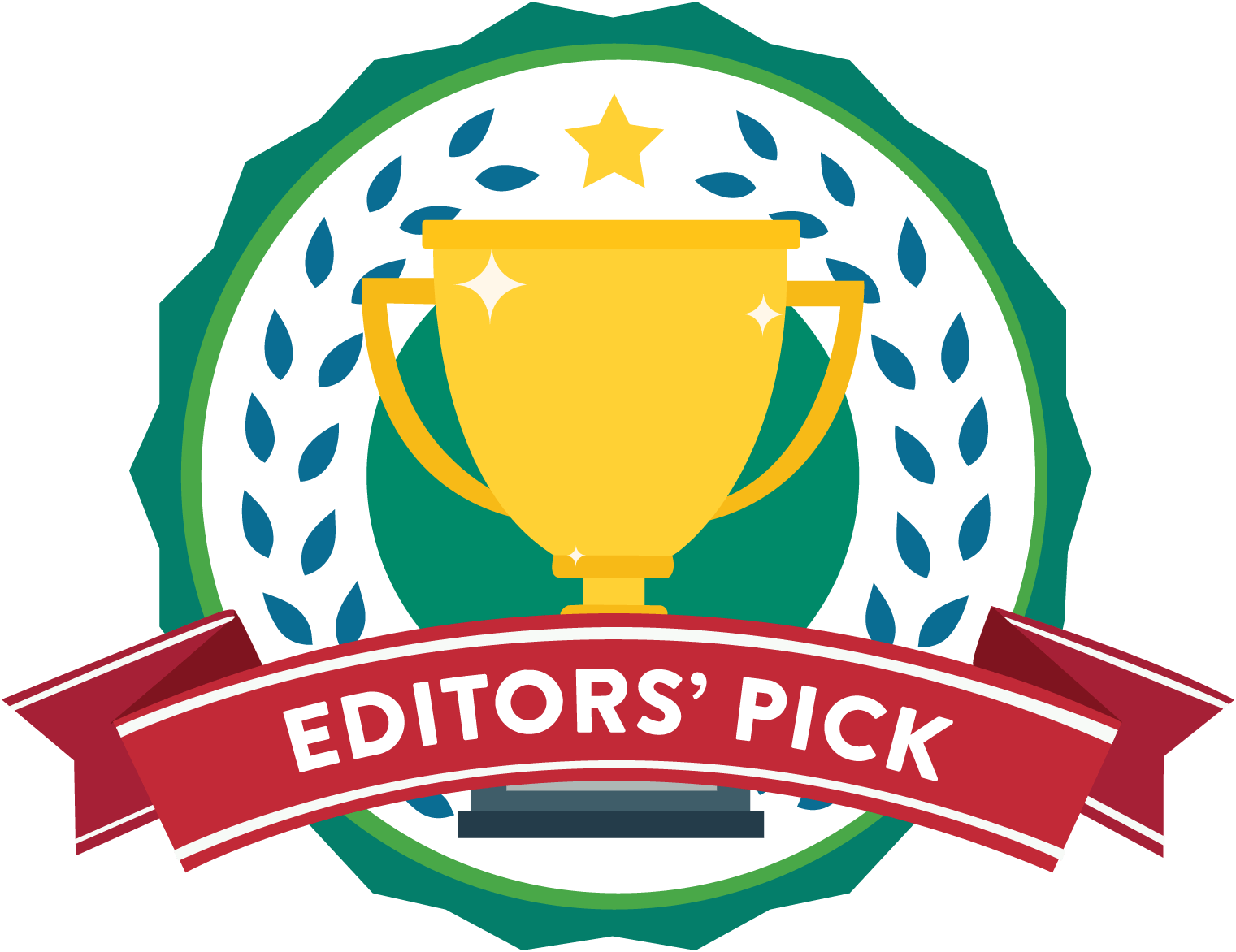 ---
The K9 Ballistics Dog Bed is the most durable canine bed that money can buy. It's made using a double-stitched, super strong material that won't give in to any type of chewing attacks.
There have been customers saying how their dog that easily tore through multiple beds couldn't damage the K9 Ballistics in any way. There's no dog bed on the market that even comes close to offering the kind of durability the K9 Ballistics does.
In fact, most other canine beds – including the ones priced pretty much the same as the K9 Ballistics – couldn't last more than 32 hours for aggressive puppies or dogs. But the K9 Ballistics managed to hold up extremely well even after months of use for the same puppies.
However, the superior durability doesn't come with any compromise on the comfort front. You would be hard-pressed to find a bed more comfortable than the K9 Ballistics.
There's also no stuffing to leave hard spots over a period of use. The fabric is machine-washable, and you won't have to take it apart as it's exposed on both sides.
Finally, in case your pooch does end up tearing out the material over a period of time, you can just buy new material separately for under $30.
Key Features
Unbeatable durability – truly indestructible
High-quality, super sturdy frame
The material provides great support for senior dogs
The fabric can be bought separately
What do we like about it?
As we mentioned above, there's no other canine bed that can be anywhere near as durable and indestructible as the K9 Ballistics. And as your priority is durability and strength of the material (without compromising on other important factors like the comfort) when looking for an indestructible bed for your dog, the K9 Ballistics turns out to be a clear winner.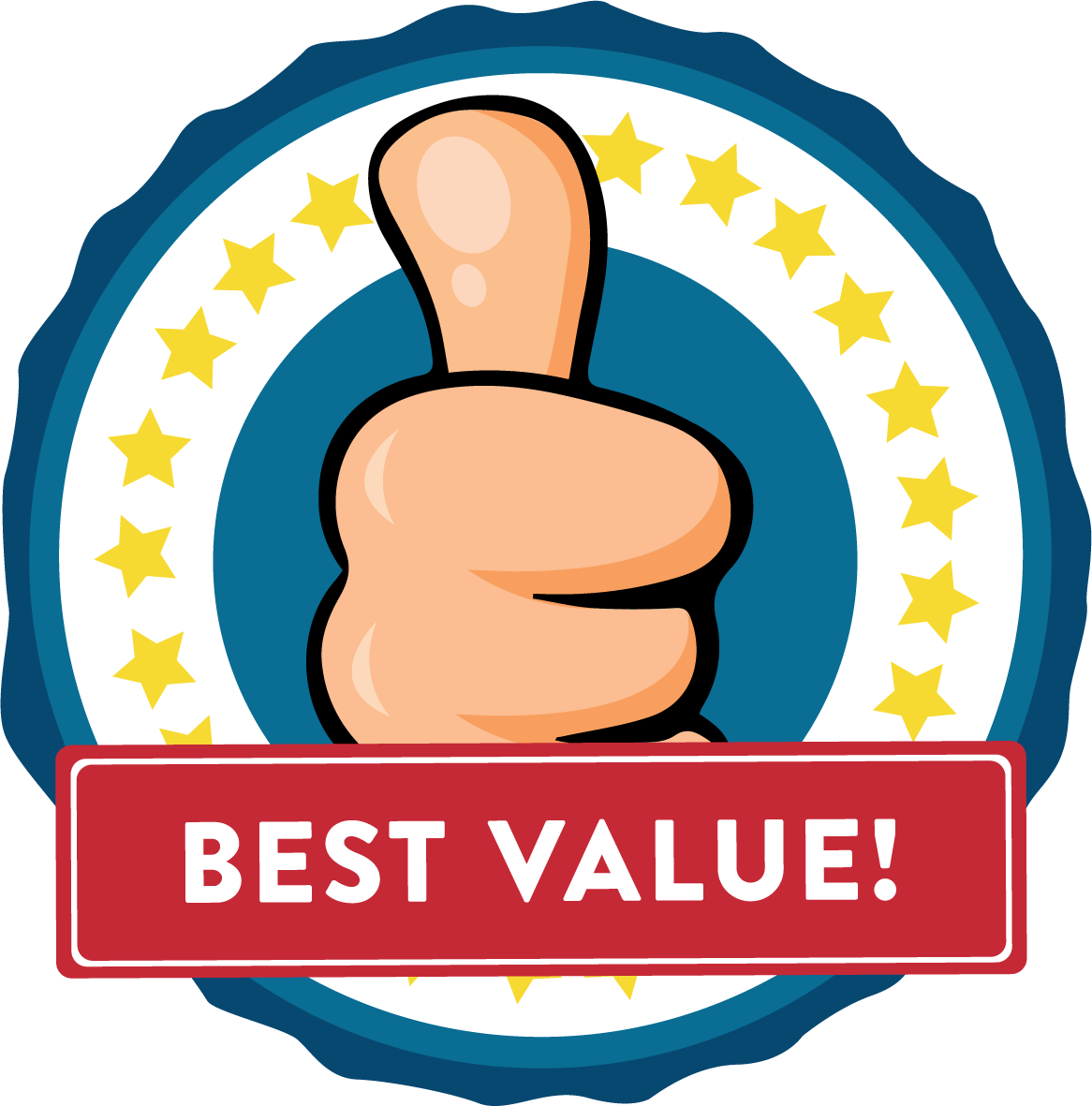 ---
If your budget doesn't let you go for our top pick, then the Kuranda dog bed may turn out to be a perfect fit for you. If your pooch has chewed through most other beds out there, then this one will right up your alley without breaking the bank.
It's made using the patented Cordura fabric, which has the toughness of canvas but without being anywhere near as stiff as it. There's no sagging even if you have a large dog using it for a long time.
A customer mentioned in their review that their dog that destroyed as many as 12 dog beds couldn't do any harm to this bad boy. Furthermore, they have now been using it for around 3 years and it's still holding up just as well.
To add to that, your furry friend will also love this bed. It's very comfortable and will keep your pet pooch feeling cool and comfortable all the time.
Unlike our top dog bed, however, it isn't waterproof. So you should only use it indoor and not expose it to water except the washable fabric part.
The frame and fabric of the bed are covered with a 1-year warranty from the manufacturer.
Key Features
Most durable canine bed on a budget
Dogs love the comfort it offers
Very easy to clean
Sturdy PVC frame
What do we like about it?
If you're on a budget and can't afford our top pick – the K9 Ballistics raised canine bed – then the Kuranda canine bed would be your best bet.
It's very durable as well, and most dogs that have a habit of chewing won't be able to cause any damage to it. It's also large and comfortable enough for most dogs, and can support the larger, heavier breeds as well.
---
Here's a huge pillow canine bed that would work great for large dogs that usually have trouble sleeping on most other beds.
Don't let the cheap price fool you into doubting the quality of this canine bed. It actually offers a great bang for your buck as it's handmade in the USA using a great quality shredded memory foam.
And that makes it one of the most comfortable dog beds on the market. It also provides great support so there's the right balance of comfort and support which will work particularly well for older dogs.
Coming to the durability, it's much better than what the product's picture would have you believe. There are 2 layers of covers, with the denim layer being very durable and putting up a great level of resiliency against your pet pooch's chewing.
Being a high-quality product, it doesn't sink with use so your pet pooch wouldn't feel cold sleeping on it.
Key Features
Top quality memory foam ensures great comfort
Huge in size – great for large dogs
Blue denim layer is extremely durable
Retains foam quality extremely well with use
What do we like about it?
You get a great value with this product as it's made in the USA using a great quality of material while being priced very affordable.
The comfort is great while your furry friend would find it extremely hard to tear it.
---
If comfort was the only factor we considered, then this canine bed would have been our top pick hands down.
It's handmade in the USA using therapeutic foam, meaning that it's not only comfortable, but would also provide a great level of support to your furry friend.
The foam this bed is made of is as comfortable as it can get. This makes it the absolute best choice for dogs that have undergone surgery or are suffering from any other health issue that causes pain to them.
The manufacturer guarantees that the foam will not lose more than 10% of its shape even 10 years down the line, so the durability wouldn't be a concern in the slightest. It's also machine-washable.
It's not as chew proof as the other dog beds we reviewed above, but it would hold up well unless your furry buddy goes too aggressive on it with their chewing.
Key Features
Amazingly comfortable
Great quality and durability
The headrest adds to the comfort
Specifically designed for large dogs
What do we like about it?
There are not many canine beds that can match the comfort this bed offers. It's also one of the few dog beds on the market that comes with a headrest.
It would be large enough for even the largest of pooches, and also fairly indestructible for most dogs.
---
This is a different dog bed from K9 Ballistics, with the focus being more on the comfort and affordable pricing than being durable or indestructible.
The texture of the fabric is similar to the fabric typically used for patio cushion, so you know it would be very comfortable for your pet pooch.
As far as the durability is concerned, then this pillow canine bed is certainly a step up from the standard canine bed, but it's far from as "indestructible" as the expensive K9 Ballistics canine bed which is our top pick. The cover is pretty tough though and won't be an easy task for even large dogs to tear through.
The bed is large, sturdy and wash-friendly (the liner is waterproof), and is a particularly great choice for puppies, especially if you don't want to go with a much more expensive canine bed.
Key Features
Comes from a great brand
Memory foam used is very comfortable
Sturdier than most other canine beds
Easy to wash and clean
What do we like about it?
We like this product because it's affordable, orthopedic, comfortable and sturdy. It won't last too long if you have a very destructive German shepherd, but your puppy surely wouldn't be able to chew out even a corner of this bed.
---
This is another great product for puppies and less destructive dogs, especially including senior dogs. It comes with tough double canvas cover and thick fleece pad to be chew-proof enough for pooches that aren't extremely destructive.
But its extra-dense, super thick memory foam is what makes it a great choice for canines that need more support and comfort. Even the bolsters surrounding the bed are cozy and made of shredded memory foam.
The inner liner is waterproof.
Key Features
Super thick memory foam for amazing comfort
The cover is wash-friendly and waterproof
Durable enough for less destructive dogs and puppies
What do we like about it?
It's hard to find a canine bed made using the kind of memory foam this product is made of, especially in this price range. It's very heavy due to the quality of material used to make it and will provide great support and comfort to senior dogs that aren't super destructive.
Indestructible & Chew-Proof Dog Beds Buyer's Guide
We have reviewed the most indestructible canine beds ever made, but how indestructible they actually turn out to be would depend on the aggressiveness or chewing habit of your pooch.
While our top pick would be indestructible for pretty much every dog out there, the others may not last as long if your canine companion goes too aggressive on them.
So here are a few tips on making your canine bed more durable for your furry buddy:
Giving your dog the right physical and mental exercise would go a long way in developing positive habits. This helps to control your pooch's habit of gnawing or chewing everything.
Your pooch doesn't know what can be chewed and what shouldn't, it is good to start behavioral training during its puppy years.
Dogs tend to start chewing around a lot more when they are bored, so avoid letting them get bored. Take them out for walks regularly is highly recommended.
Separation anxiety is a very real problem among dogs, and they can develop all types of negative habits due to it. If time is a constraint, consider engaging a dog walker or have regular drop-in visits to prevent it.
Whenever your dog starts chewing on the bed, give it something appropriate to chew and train your pooch to chew on that instead.
The right type of toys, too, can work great at shifting their attention from their bed to the toys, thus prolonging the life of the bed.
Make sure they are around people as much as possible, as that can make them forget their bad habits like gnawing.
There are taste deterrent products available in the market that can be used to make the surrounding unpleasant or bitter for them to chew (make sure they are safe though; never compromise on your pet pooch's safety and choose the products wisely).
Some dog owners also prefer to use a muzzle but it's something that can backfire quickly and make your 4-legged friend more aggressive and stressed. It is important to get your pooch used to a muzzle in a slow and gradual process.
Don't Compromise on the Comfort
Many dog owners end up overlooking comfort when buying an indestructible or chew-proof canine bed. This is a mistake because your pooch won't like to rest or sleep on such a bed, and it can also hurt their body and have adverse effects on their health.
The reason this is something important to consider is that some manufacturers – in a bid to make their bed as chew-proof as they can – use tough or stiff material in their products. You would want to avoid those products regardless of their durability or how chew-proof they are.
The beds made using canvas or other similar materials are usually not the most comfortable ones out there, but there can be exceptions, such as the Better World Pets' Canine Bed which we have reviewed above.
The beds made using memory foam, on the other hand, are often the most comfortable options for your dog. Eventually, you will want to find the right balance between durability and comfort, and you would need to figure out how destructive your pooch is in order to do that.
How Big & Heavy Can The Bed Accommodate?
Don't forget that the size and the weight the bed can handle can play an important role in the kind of comfort it offers as well. If you get a raised bed for a large dog that's not generously sized, you may find that your pooch has to lay on the edge of the frame when sleeping on it, which takes away from the comfort.
Similarly, some canine beds aren't designed to handle the weight of a large dog. The dog beds we picked in this post would work just fine for the largest of dogs, but the pillow canine beds made using a soft material may sink fairly quickly if they are made to handle a lot of weight.
If your canine companion weighs over 100 pounds, then you must check that the bed you're getting can handle her weight, as not all beds can handle more than 100 pounds.
Finally, remember that comfort is going to be even more important for older dogs. If you have an older dog, then you may as well compromise to some extent on the durability front, but definitely not on the comfort.
You may have to replace the bed a bit sooner, but it at least wouldn't contribute to any health issues for your furry companion.
Choosing the Right Type
You want the bed to be indestructible and comfortable, but you also need to get the right type of bed for your pooch. There are many different types available in the market.
Is your dog too old or suffers from some health issue to get on a raised bed? You would want to consider a pillow or bolster bed.
Similarly, if your pet pooch is too large and the raised or bolster beds aren't generously sized for her, then you would want to stick to a large pillow bed. You can get the one with headrest or some additional support though.
A bolster bed will work well for medium-sized dogs that are not too old as it's durable but not the most comfortable.
For pretty much every other type of dog or needs, you can't go wrong with a raised canine bed, especially if the durability is a priority for you. The other types just aren't as durable or chew-proof.
Ease Of Maintenance
While this might not seem like an important factor at all, you will quickly regret getting a canine bed that's not machine washable or waterproof.
Many canine beds aren't completely waterproof though. But as long as the inner liner or fabric part is waterproof, you would be just fine.
Some beds, however, can't be washed at all but just cleaned. They are typically indoor beds and you would want to avoid them if you plan to use your dog bed outdoor as well.
Conclusion
If you have carefully read through this post, you can easily tell that the K9 Ballistics (the first product we reviewed) is truly the best indestructible canine bed you can buy. It ticks all the boxes and comes with all the important features you would want to have for your pet pooch.
It's incredibly durable and even the most destructive of dogs would have a hard time even putting a hole in it.
So, if the budget isn't much of an issue for you, then the K9 Ballistics raised canine bed is an absolute no-brainer. It would also turn out to be more economical in the long run considering the other beds may need to be replaced from time to time.
---
The Review
Best Indestructible Dog Beds