Best Invisible Dog Fence Systems To Keep Your Pooch Safe
Let's start with an alarming statistic - over 6 million dogs lose their lives in road accidents every year. There have been tens of thousands of dog owners that lost their furry buddy to a road accident.
You don't want that to happen, but you also don't want to snatch away your dog's freedom and keep them confined to your home, do you?
But guess what? You can now have both your dog's safety and freedom, thanks to invisible dog fence systems.
All you need to do is choose one of the invisible dog fence systems below based on your needs and requirements, and you will be glad you did right from the first day of using it.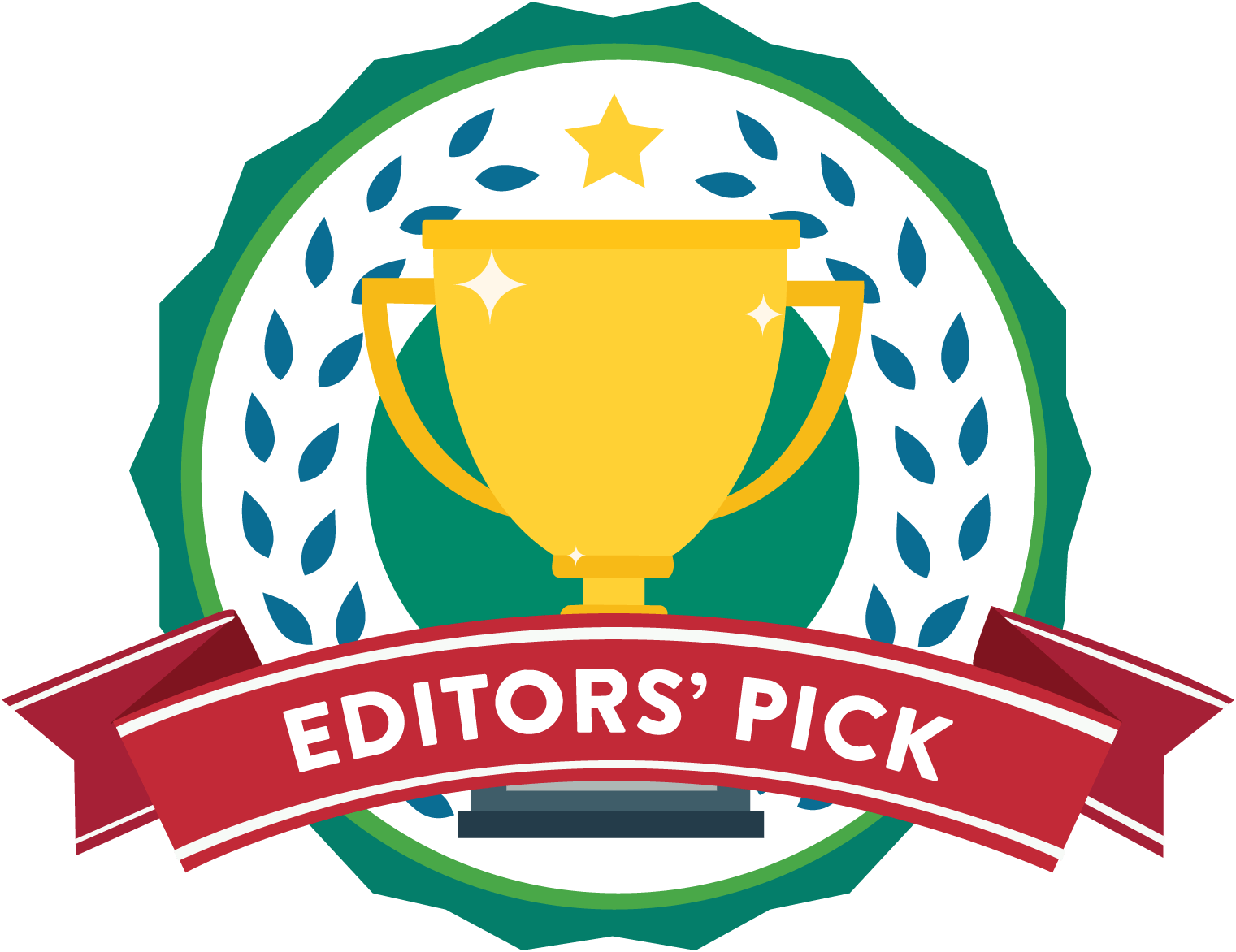 ---
This is the best invisible dog fence money can buy, and there are more than a few reasons for that. The most important one, however, is that it's completely wireless, while offering all the benefits of a wired system, including an expandable range coverage, with the default area coverage being 3/4 acre.
There's a lot of flexibility as the range is adjustable using the indoor transmitter. The range can be expanded very easily using an additional transmitter, which is a great feature to have for those that need a much longer range.
Being completely wireless makes it incredibly portable and easy to set up, the reason it's the favorite choice for RV camping and vacation homes.
This system can be used for all pets that are 5 pounds and more, with a neck size of 6 to 28 inches. You can use it for as many pets as you like, by just getting additional collars compatible with this system.
Unlike most other products, the ergonomic collar this system comes with is rechargeable, and typically lasts up to 3 weeks on a single battery charge, with the charging being reasonably quick as well.
Key Features
Completely wireless with a long, adjustable range
Incredibly easy and quick to set up
Makes it super easy to train your dog
5 levels of correction and tone-only mode
What do we like about it?
It comes with all the features that you can ask for, plus a bit more. The combination of flexibility and functionality is impressive, and most dogs would learn their boundaries surprisingly fast with the 5 different levels of correction and a tone-only mode.
There's a lot more to it though, and you just need to visit the Amazon product page by clicking the below link to learn the rest.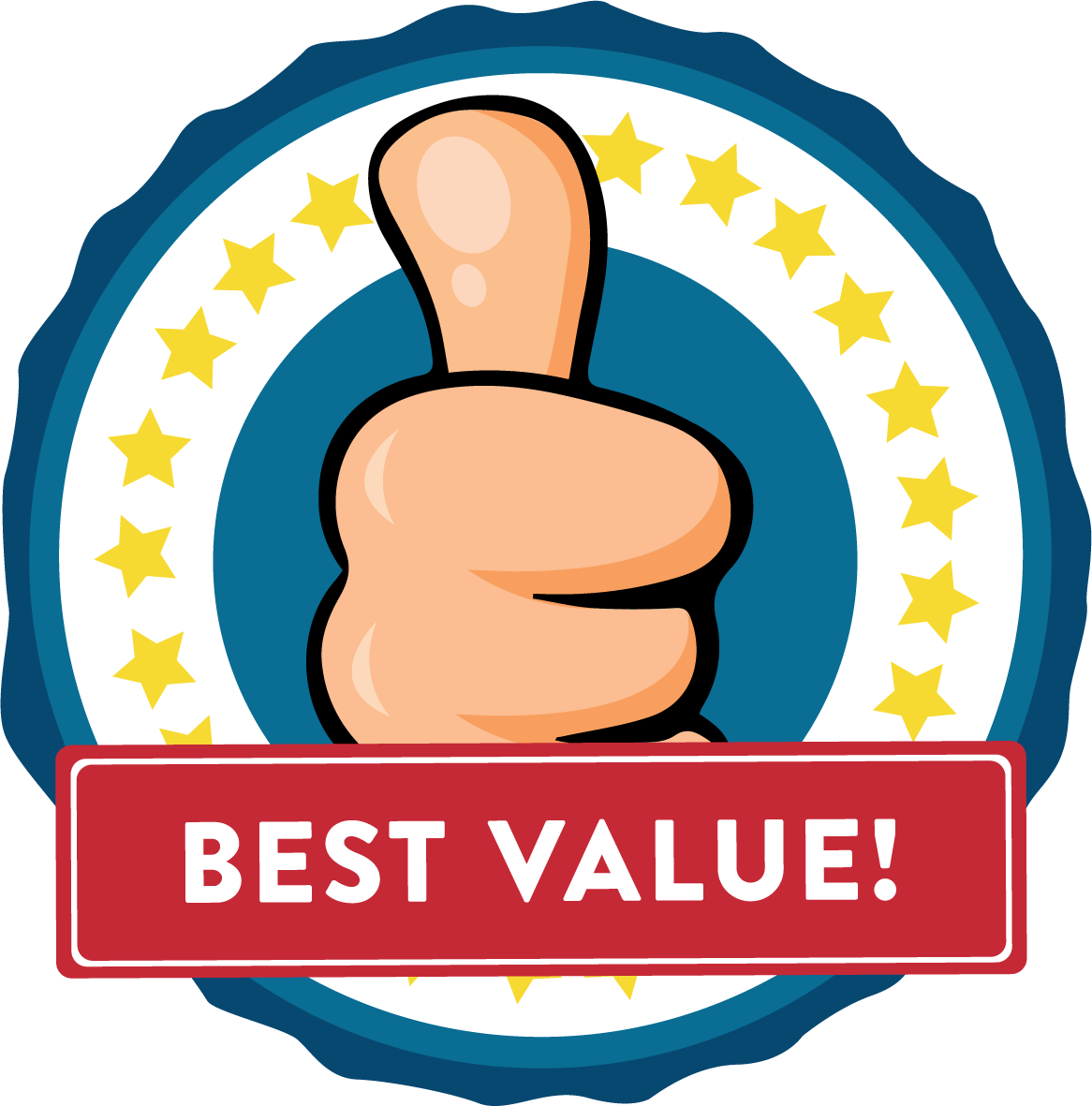 ---
If you want to cover a vast range while being able to spend considerably less than what you would on the above product, then this product is likely your best bet.
It covers up to 6 acres, which should be enough for most people. Besides land, it would even protect your dog in the water, as it's completely waterproof and submersible up to 10' deep into the water.
The durability can be a problem with cheaper wired dog fences, but not with this one. It comes with 20-gauge heavy duty boundary wire and will hold up well for years to come.
Another feature that differentiates it from its cheaper counterparts is its effectiveness at controlling larger dogs. While even the more affordable fences can control smaller dogs, the larger breeds are usually much harder to control or restrict.
However, this one works perfectly for large breeds as well, without being a bad or an "overkill" option for the smaller ones as well.
Finally, you would be glad to know this product is made in the USA, and customers have also been all praise for the outstanding US-based customer support.
Key Features
Amazingly long range
20-gauge wires and waterproof collar
Adjustable "alert" field
Made in the US
What do we like about it?
Huge range, waterproof and high-grade wires, option to buy additional collars for multiple dogs to use with the same system, 2 different contact points (medium and large), reliable boundary range (doesn't fluctuate like other systems), constant battery checks and the list go on.
It's hard to believe a dog fence can come with so much, and the overwhelmingly large number of positive customer reviews indicate most people that bought it share the same opinion about it.
---
This is another excellent wired fence system that turns out to be incredibly effective to control and restrict all types of dogs. It also boasts a reasonably long range of 1 1/3 acre by default, but it can be expanded to up to 100 acres with more wires.
The collar is waterproof, and the battery lasts a good 6 to 12 months. Although it fits any dog that are 10 lbs and more, it might turn out to be a slightly bulky for a dog that's less than 25 lbs.
There's a warning mode that's activated when the dog gets in a 5-feet range of the boundary, and if they still go ahead and step on the boundary, they do get a shock. There are 4 different stimulation levels though, and you MUST check them all to make sure you choose a correction level that would be just enough for your dog and not hurt them hard.
Key Features
Massively expandable range
Makes it super easy to train dogs
Great durability, long-lasting battery
US-based customer support
What do we like about it?
It's one of the best invisible dog fences for hard-to-train dogs. Many customers mentioned in their reviews how it only took them from a couple hours to two days to train their dogs, with many of the dogs never trying to breach the boundaries after getting the shock once.
---
This is the cheapest invisible dog fence from PetSafe on our list, but it can be a particularly good option for stubborn dogs, especially if you're on a budget.
It comes with 4 levels of static shock, but the 4th level is very high in intensity. The stubborn of dogs would probably never try to cross the boundary after a 2nd or, at the most, a 3rd level shock.
It only covers 1/3 acre, which can be a bit on the lower side for many, but it's expandable up to 25 acres using wires.
The collar is adjustable and will fit pets that are 8 lbs or more, with a neck size of 6 to 28 inches.
Key Features
High intensity for stubborn dogs
Very affordably priced for a PetSafe system
Tone and vibration warning
What do we like about it?
It's available at an resonable price for a PetSafe wireless fence system. Although it can be a bit inconsistent and unreliable, it still would be one of the best options for stubborn dogs if you can't afford our top pick.
---
If you don't want to tear up your yard and are acceptable with a limited range of up to 1/2 acre, then this system is one of the few options you have that would fit the bill perfectly for you.
But to many dog owners' surprise, this range is expandable as well. You just need to get additional transmitters to do that. As for the installation, you can set it up in as less as about 15 minutes, but shouldn't take anyone more than a couple of hours at the most.
It's an incredibly useful product with 5 correction points, although the shock at the 2nd setting would turn out to be more than enough for most dogs.
Key Features
Completely wireless, super easy installation
Effective for stubborn, hyper-active dogs as well
Expandable range
Manufacturer's warranty
What do we like about it?
It's similar to our top pick in many ways, except for its smaller range and some other more advanced features. That said, it's still an excellent choice for even the most stubborn of dogs, as most of them get trained for the fence in just a few days.
---
This is one of the most affordable invisible dog fence systems on the market that doesn't compromise on the quality or range. It's expandable up to 20 acres, and is made of solid copper wires that would stand the test of time against all types of weathers.
As for the restricting part, you have the tone, vibration and static part just like some of the most advanced systems out there. It supports an unlimited number of collars as well.
The trade-off, however, is that it can be a bit inconsistent at times and the installation can be tricky. You may have to talk to the customer service people a couple of tries to get everything right, but they are helpful.
Key Features
Great price for the quality
Expandable up to 20 acres
Tone, vibration and static modes
1-year warranty
What do we like about it?
It's certainly not perfect, but at this price point, you would be hard-pressed to find a better option. If you can deal with the initial hassle of installation and troubleshooting, it should turn out to be reasonably good option for you on a budget.
---
This product is quite similar to the SportDOG's invisible dog fence, but unique in the sense that it's more of a complete dog training system than just a fence system.
It comes with a remote control that lets you to also shock your dog for bad behavior and mischief. Of course, it isn't something you should use just because you have this feature. Punishing the dog for small mistakes can turn out to be dangerous and is not recommended so you need to be careful about it.
With that out of the way, the fence works great and the range is expandable up to 10 acres.
Customers do mention how their dogs' behavior improved big time with just a few days of carefully training them using this system, and they learned to respect their boundaries as well.
Key Features
Remote control that allows training your dog
3 different shock levels
Can be used for up to 3 dogs together
Customizable when using for multiple dogs
What do we like about it?
The 2-in-1 functionality is something that impresses many customers that also want to train their dog besides making them respect the boundaries. The great quality, expandable range and customization are a few more highlighting features you would be pleased with.
Invisible Dog Fence Systems Buyer's Guide
While an invisible dog fence can be a relatively inexpensive way of giving your dog the freedom to roam around without having to spend thousands on a traditional fence, you do need to be careful the way you use it.
Some dogs may get very frightened or even horrified if they get an extreme shock when they approach the boundary. If you're not careful with the kind of shock treatment your dog gets, it could lead to some serious mental trouble for them. This is true for other canine shock products such as the bark collar.
That said, it can be an incredibly useful product for many dog owners, and we know you have your furry buddy's best interests at heart when you install it. But if you end up with a wrong system or the wrong settings, then it may give your dog a rough time.
Always Monitor The Shock Level
This is especially concerning the shock level. A small chihuahua wouldn't be able to stand the kind of shock a large golden retriever could, and that's important to consider.
If you set a higher shock setting than what your small buddy can handle, then it can turn out to be dangerous for them. So you would always want to check the shock level yourself, and ideally start from the lowest shock level and move your way up to make sure the fence does just enough to prevent your dog from wandering out of the boundary, but nothing more than that.
Always ensure that your dog is properly leashed first, as you do need time to set up the invisible dog fence.
Get A Invisible Dog Fence With Multiple Shock Settings
Similarly, if you have a small dog, then one of the systems we reviewed with multiple shock settings would be ideal for you, as those without these options may not be suitable for small dogs with less resistance to a static shock.
As for the systems that come with a remote control to help you train your dog, you have to use them even more responsibly. Treating your dog with static shock effects every now and then is a fast way to disturb them mentally, while also risking them developing negative feelings towards you.
When installing the boundary of the invisible dog fence, you have to make sure that it covers the area of your outdoor dog house too.
Now, let's get to some more essential things to know about.
Wireless Vs Wired Invisible Fence Systems
These are two popular options you would have when hitting the market for an invisible dog fence system. Both of them come with their own set of advantages and drawbacks, of course, so you need to consider what matters more than you to be able to choose the right one.
Wireless Invisible Fence
Wireless systems use radio signals to create an invisible boundary for your dog, and do not cause any wire mess. However, these systems can only create a circular boundary, although that's not going to be much of a drawback for most people.
The installation process is far easier and hassle-free than a wired system, and you may be able to install a good system in under an hour. Needless to say, they are also very portable and easy to use.
Similarly, you don't have to make any major changes to your backyard which may demand both more money and time.
The wireless transmitter can also be clipped on to any existing dog collar, making the ease of installation quick and easy.
Wired Invisible Fence
On the other hand, wired systems can be used to create a boundary of any shape, and isn't limited to a circular boundary. But they can be a bit of a struggle to install, and you may have to some changes to your backyard, get additional wires and spend more money to install them.
However, they are typically waterproof, and more consistent and reliable than a wireless system. The boundary also doesn't tend to fluctuate like a cheap wireless system.
They also work just as well for sloped landscapes, where a wireless system is usually not even an option.
Our top pick, however, is a wireless system that manages to avoid pretty much all the drawbacks of a typical wireless system (except using on a sloped landscape), which may mean the best of both worlds for you.
Features To Look For
Now that you know what type of system to get for your needs, let's quickly walk you through some important features to consider when deciding on a particular product.
Area Coverage
The range of the system is one of the most critical factors, as you're likely getting one to allow your dog more freedom in the first place.
Depending on the type of the fence system, you may get a range of less than one acre to up to 20 acres or more. While the wireless systems are typically at the lower end here, the wired ones offer the highest range.
That said, the best wireless dog fence systems allow you to extend the range easily by simply getting additional transmitters, without any further hassle of a complicated installation.
You have to make sure that the area coverage is sufficient to cover your outdoor dog kennels.
Likewise if you have an outdoor dog pool, be sure to switch off the static correction before allowing your pooch inside the pool.
Ease Of Installation
The wireless systems win hands down here, as we have already discussed above. If the ease of installation (and maintenance) is crucial for you, then you would want to go for an excellent wireless system.
Correction Levels
We have already discussed in detail about multiple correction levels above. In addition to that, it would also be pretty useful to have a tone and vibration warning, especially for smaller dogs.
Conclusion
Let us reiterate the fact that our top pick – the PetSafe Stay + Play Fence System – offers the best of both worlds in the form of a completely wireless system and an expandable range, and great reliability and consistency.
It's also the most portable fence system on the market that's also perfectly effective, and the 5 different correction levels further add to the overall flexibility of the system, making it suitable for all types of dogs.
---
The Review
Best Invisible Dog Fence Systems