Best Large Breed Puppy Food
The food that we feed our dogs during their first months of life is critical in ensuring that they grow up healthy, with no deficiencies.
The choice in food is especially important in the case of large breeds of dogs that require more nutrients. In this article, we will look at how to choose the best food for puppies for large breeds and how it will improve your pet's life.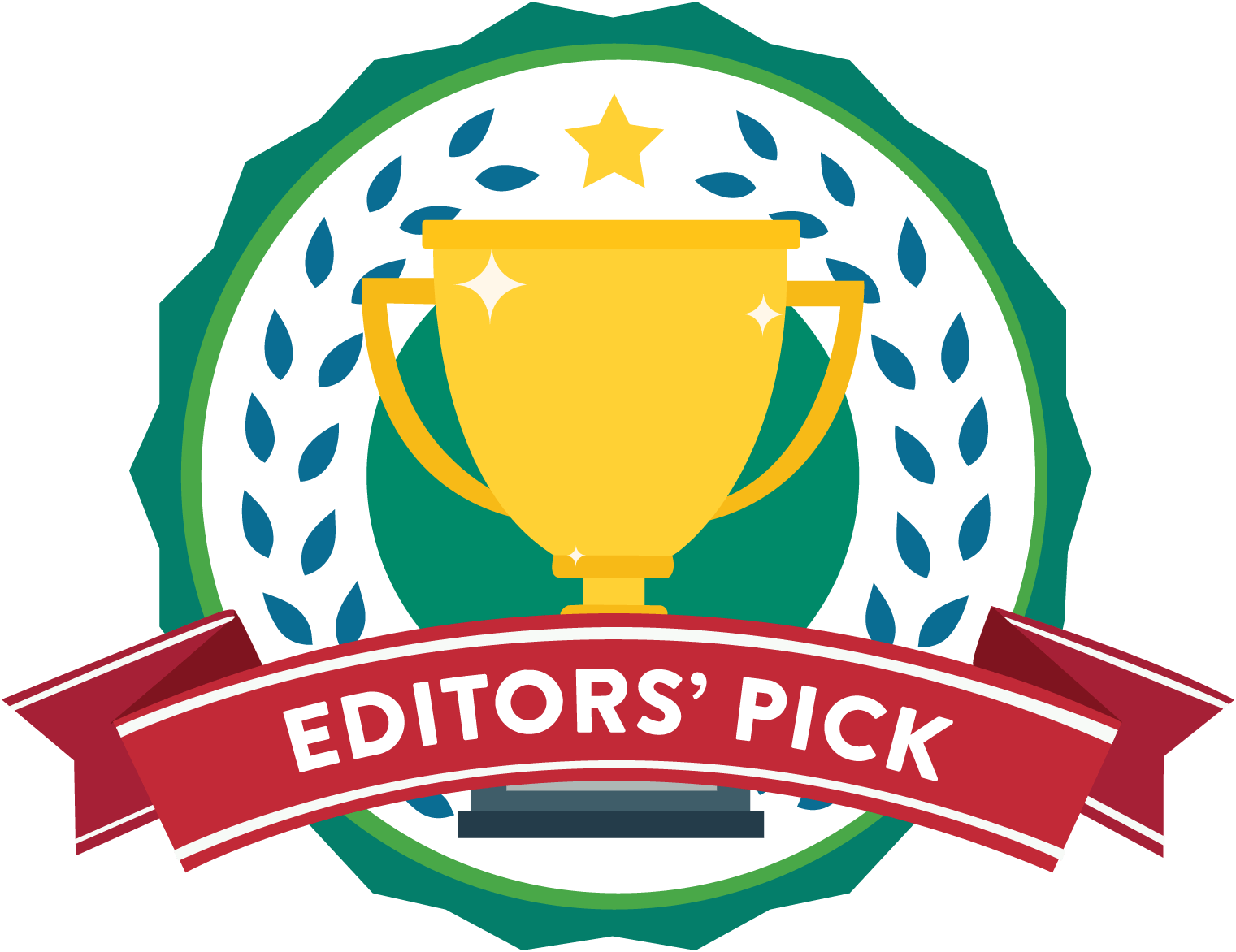 ---
The Hill's Science Diet is the best food on the market as it specially designed to provide all the necessary nutrients for large breed puppies to grow healthy. The product's formula has been created using only the highest quality all-natural ingredients, with no artificial coloring or flavoring.
Hill's Science Diet is perfect for puppies of up to one-year-old that will grow up to be at least 55 lbs. The food contains Vitamin C and E, nutrients, amino acids, and antioxidants that will help your pet grow to full size while also keeping the digestive tract healthy.
As a quality food, it does more than giving your puppy the nutrition needed to grow. It also boosts the immune system and ensures that your pooch won't have any calcium deficiencies that could stunt his development or affect him in the later stages of life.
Key Features
Natural – The food is made using only natural ingredients, with no preservatives or artificial flavoring or coloring.
Balanced calcium content – The formula offers large breed puppies the appropriate amount of calcium needed to develop their bones.
Full of vitamins – Vitamin C and E help develop the immune system.
What do we like about it?
Overall, Hill's Science Diet offers the largest variety of nutrients that large breed puppies require to develop, without including any artificial compounds. The food is available in flavors of lamb, chicken, etc.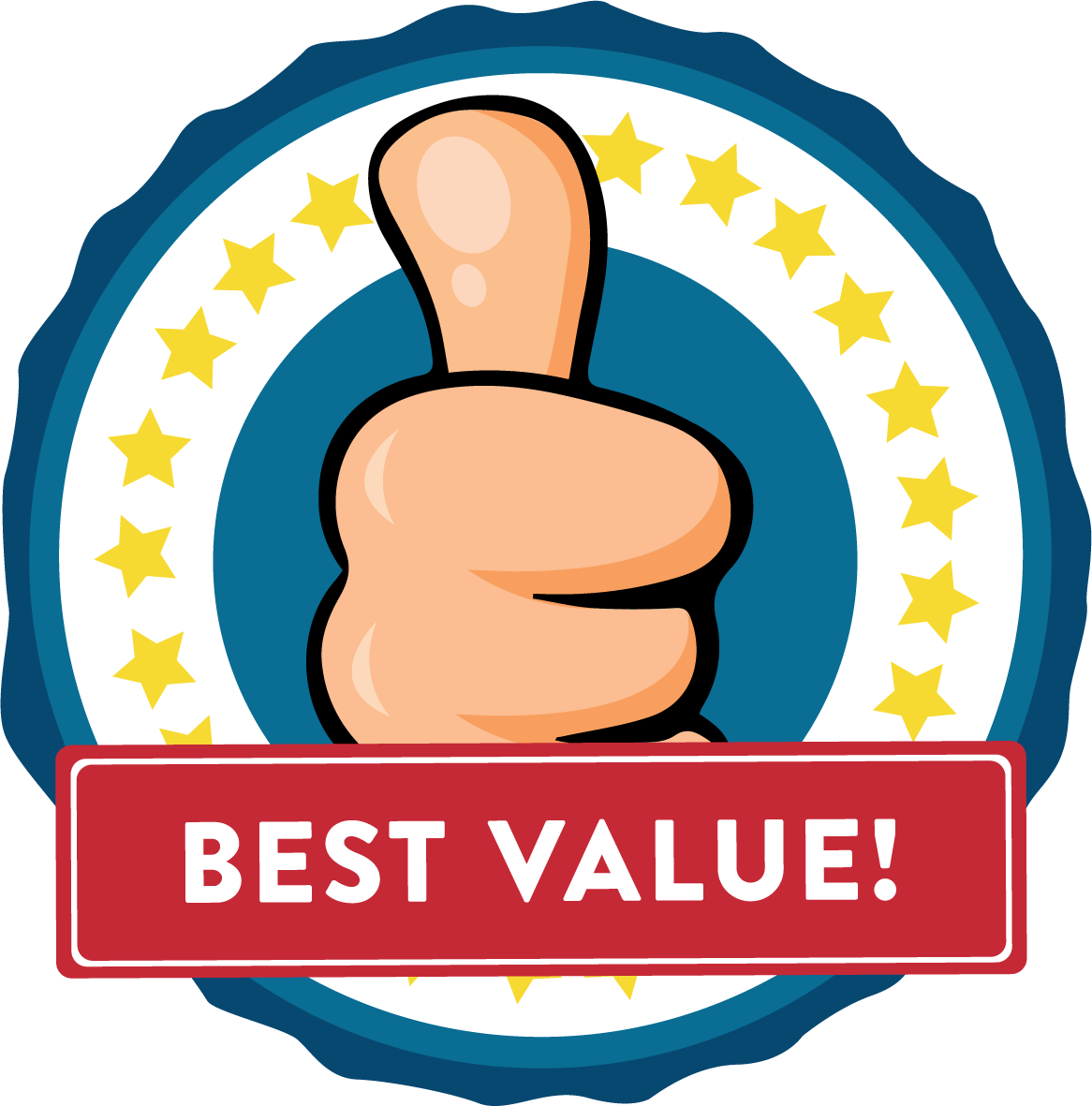 ---
Purina is a company known for the quality of its products. Their food products designed for large breed puppies are no exception. The chicken and rice formula contains DHA extracted from fish oil that can improve eyesight and stimulate the development of the brain, and Glucosamine that protects the joints and cartilages.
As one would expect from a Purina product, it is made using natural ingredients and compounds that are extracted from natural sources. The formula contains all the main vitamins and nutrients required for large breeds of puppies to grow healthy.
Key Features
Natural ingredients – The formula contains natural ingredients that can be easily assimilated by the puppy's body.
DHA content – The DHA extracted from fish oil helps in developing and protecting the puppy's eyesight and keep the brain healthy.
High in Glucosamine – The food contains glucosamine that fortifies and protects the puppy's joints.
Full of vital nutrient – The food contains calcium, phosphorus and other minerals for the development of teeth and bones.
What do we like about it?
The Pro Plan Focus Puppy Large Breed Chicken and Rice formula offers a right balance between efficient nourishment and price, as it contains all the necessary ingredients. This makes it a good choice for those who want to get the best food for their pet without actually paying for a premium brand.
---
Another very popular choice among large breed puppy owners is the food from Diamond Pet Foods. The formula contains real meat, rice, and vegetables, offering a great balance between vitamins and proteins.
The pet food is also enriched with all the minerals and amino acids required to help puppies grow lean, and to have strong bones and healthy joints, which is especially important when it comes to larger breeds of dogs.
It is also worth mentioning that there are no artificial preservatives, colors, or flavors and that the formula has been developed and mixed under strict food safety protocols, to ensure that nothing in the food could ever harm the animal.
Key Features
No artificial compounds – Everything in the food is entirely natural.
Enriched with essential nutrients – The formula contains the glucosamine, chondroitin, vitamins, minerals, and antioxidants that puppies from large breeds require to develop in a healthy manner.
Highly affordable – While it is not a top-tier brand, the Diamond Naturals Real Meat Recipe offers essential nutrition at an affordable price.
What do we like about it?
The formula offers the necessary ingredients that puppies require to grow. However, it is not necessarily well-processed as other brands. All-in-all, it remains an excellent choice for those who are on a budget.
---
The company only uses meat from farm-raised chicken, and it contains ample amounts of calcium that strengthen the bones of puppies.
Apart from vitamin E, and calcium, the formula also includes Omega 3 Fatty acids that help the animals grow healthy and at a steady pace. This having been said, Nutro specifies that the food may contain small amounts of genetically modified material as a result of cross-contact during the manufacturing process.
Key Features
Organic meat – The meat used in the food comes from farm-grown animals.
Essential vitamins and oils – The formula contains the vital nutrients required to help the puppy develop.
Complex flavor – The chicken, brown rice and sweet potato recipe is designed to be as tasty enough so the puppies will not get bored with it easily.
What do we like about it?
The Nutro Wholesome Essentials Puppy Dry Dog Food contains all the essential ingredients for puppies' development. However, it does not rank higher on our list because it may include genetically modified material.
---
While not advertised as a premium type of large breed dog food, the formula from Blue Buffalo certainly has characteristics that are generally seen in more expensive products. The carefully-designed recipe contains primarily real meat, along with fish meal and egg. All the ingredients are chosen for their nutrient content, and they are easy for puppies to digest.
Fatty acids such as DHA and ARA, L-Carnitine, antioxidants, vitamins, and minerals are carefully mixed to create a formula that will fortify the puppy's organs, bones, and joints while growing. This ensures that its body has everything necessary to reach maturity.
Key Features
Grain-free – The recipe does not include any grain, consisting only of ingredients that are actually useful in the development of the puppy.
Carefully-developed formula – The dry food contains essential fatty oils, calcium, and the proteins needed for the puppy to grow up healthy.
No artificial compounds – There are no preservatives or artificial colors or flavors.
What do we like about it?
The dry food from Blue Buffalo's Wilderness range contains a large number of ingredients designed to stimulate natural muscle-growth and to protect the eyesight and joints of the puppy as it grows up, which is extremely important in the case of larger breeds.
---
Eukanuba is not as popular as other dry dog food brands on this list. However, it gets the job done. The formula contains clinically-proven levels of DHA extracted from fish oil, which can protect the puppy's joints, as well as a proprietary mix of fibers made from natural beet pulp and prebiotic Fos.
This mix is meant to increase the efficiency of digesting the food and absorbing the nutrients. The formula also contains Omega 3 and 6 acids that keep the skin and fur healthy.
Key Features
Balanced DHA and useful fatty acids content – The formula contains all the oils and fatty acids required to ensure that the puppy will grow up into a healthy mature dog.
Specialized fiber mix – The fiber mix found in this dog food can only be found in Eukanuba products and excels at maintaining a healthy digestive system.
High-quality ingredients – All ingredients are of the highest quality to ensure that the puppy will only assimilate useful substances.
What do we like about it?
The dog food's proprietary fiber mix can increase the digestive tract of puppies and enhance their ability to absorb nutrients. It is in not a premium dog food. However, it is a good choice.
---
The formula from Nutro contains only meat from farm-raised animals, as well as whole grains. Overall, the mix is designed for large breed puppies of up to 12 months. It is also worth mentioning that dry food does not contain preservatives or artificial ingredients.
The food has a great natural flavor that can keep puppies interested for prolonged periods of time, making it ideal to for the entire first year of life.
Key Features
Naturally-grown ingredients – Both the meat and the sources of fiber in the food are naturally grown.
Great natural flavor – The dog food contains no artificial flavoring or colors.
No by-products – Only quality meat is used in making the food.
What do we like about it?
While Nutro Max Natural Puppy Dry Dog Food may not have the enriched formula that other types of food do, it is an excellent and cheaper alternative for those who don't want to break the bank.
---
Wellness Natural Pet Food is known as reliable dry dog food manufacturers in the world. The formula is made using natural ingredients, with no artificial flavoring, coloring or preservatives.
The mix also contains added DHA that helps keep the bones, eyes, and brain healthy, which is vital in the first year of life of a puppy. While it is not at the top of our list, the brand offers food made from quality meat.
Key Features
Made from natural ingredients – The dry food is only made from deboned chicken.
Added DHA – The formula will protect the puppy's joints, brain, and also help in developing eyesight.
No wheat, corn, or soy – The food does not contain "filler' ingredients that have little or none nutritional value.
What do we like about it?
Wellness Complete Health Natural Dry Dog Food does not have a mineral-enriched formula. However, it is as healthy as any other type of food for puppies from large breeds.
Buyer's Guide
Food is essential in the growth process of dogs, just as it is in the case of humans. Their bodies require nutrients that they can assimilate and use to develop their organs, and also strengthen their bones and joints.
However, with a large number of dog food manufacturers on the market, the process of choosing the best for your pet can be difficult. If the dog food doesn't have all the ingredients that your pet needs, then may result in stunted growth and even in serious health issues in the adulthood.
To choose the best type of food for your pet, it is essential to first look at what kind of dog you have. Different breeds have different dietary needs, and some may be dependent on the additional vitamins and minerals contained in some types of food, while others may develop health problems if saturated with specific nutrients.
This usually varies with breed size, with large ones requiring more rich food. Thus, one needs to take special care when choosing the food for your pet, especially in the case of puppies, as this is the developmental period.
Why Do Large Breed Puppies Need Additional Care?
While puppies, in general, have more delicate dietary needs because they are continually growing, those that are part of large breeds require additional care. Larger breeds require superior food that is enriched with minerals and fatty oils to protect their bones, joints, and to help develop their musculature.
The larger the breed, the more complex the puppy's dietary needs will be as their growth process is much more complicated than in the case of smaller breeds. For example, additional nutrients are required to ensure that their joints will not fail under the stress of their weight, especially if the breed is extremely physically dynamic.
The fact that they remain in the puppy stage for longer should also be taken into consideration. While they do grow faster, the stages of development are longer than in the case of smaller breeds, and this means that while they do grow in size rapidly, they still require the nutrient-rich food designed for puppies.
Risk Factors In Large Breeds
Several possible issues set large breeds of dogs apart from smaller ones. First of all, they grow at an accelerated rate, and as a result, they require many more nutrients to develop into healthy adults.
Furthermore, inadequate food can leave their joints weakened which can often lead to extremely serious health issues during adulthood as their ligaments and cartilages must support a larger body. The severity of this issue grows with the dynamic behavior of the dog, as more active breeds may develop joint wear and tear more easily than passive, calm ones.
Secondly, the bodies of puppies from larger breeds burn through vitamins and minerals at a faster pace than those from smaller ones. If they don't eat quality food, then it can lead to stunted development or lead to anemia which may, in turn, generate other health issues over time, such as the degradation of eyesight.
Correctly feeding a large breed puppy, with quality food, can reduce the risk of hip disease, which is one of the most often encountered health issues in their case.
The danger of overfeeding and calcium saturation
It is essential to keep in mind that even if you choose high-quality dog food, the puppy can still develop health issues if not fed correctly. There are many ways in which overfeeding can harm a dog, especially during the initial stages of life.
An often-encountered situation is that a large number of owners do not regulate how much food the puppies eat each day. This can make the animals grow faster than normal, which places a lot of stress on their internal organs and their joints.
Another issue caused by overfeeding is related to weight. If a puppy overeats and gains more weight that it should, it can affect the development and lead to low energy levels and various medical and behavioral problems.
One must take a lot of care when buying food that contains a lot of calcium. While it is required to strengthen and to grow bones, an excess of calcium can lead to skeletal disease. Ideally, owners should always make sure that the dog food that they use has the correct amount of calcium for the size of their breed.
Choosing A Suitable Large Breed Puppy Food
Selecting the correct type of food for your large breed puppy is not a complicated process. However, it requires a bit of research on the owner's part.
There is a lot of information online on the dietary needs of various breeds of dog, and this can help you determine exactly what food you should choose. Once you've found a type of food for puppies from large breeds, take the time to read the list of ingredients on the back of the package and compare it to the nutritional needs of your pet.
Doing this will ensure that you choose the best food for your dog and that it will grow up to be as healthy as possible. Furthermore, keep in mind that you must do this every time you change the brand of food. However, altering types of food from different manufacturers is usually not recommended during the first year of development.
Moving From Puppy Food To Dog Food
Large breeds require more time to reach adulthood, which means that you must feed them puppy food for longer than you would a smaller dog. While the exact period depends on the breed, it usually takes between 12-18 months for a puppy to become an adult.
In other words, they must be given puppy food for at least a year, before switching to food for adult dogs. Again, large dog breeds burn through nutrients faster and switching to adult food may leave them without the calcium needed to develop their skeletal system properly. This significantly raises the risk of hip dysplasia.
Pay attention to how your breed should mature and only change the type of food after the puppy has grown. Adult dog food contains fewer nutrients than the one for puppies, and this will affect how your pet develops.
Conclusion
Choose The Right Food!
Overall, choosing the correct type of food for your large breed puppy is essential in ensuring that it will grow up healthy, without skeletal or muscle diseases. This is why we consider that Hill's Science Diet Large Breed Puppy Food is the best type of food that your puppy can get.
The mix contains all the nutrients required for healthy development, without any artificial components such as preservatives or artificial flavoring and coloring.
---
The Review
Best Large Breed Puppy Food