Best Limited Ingredient Dog Foods For Allergies
Limited ingredient dog food is a great option for owners with dogs struggling with food allergies. It contains fewer ingredients than regular canine food and thus reduces the risk of there being ingredients your pooch is sensitive to.
Unfortunately, quality dog food is difficult to find. This is why this article is aimed at helping you with exactly that.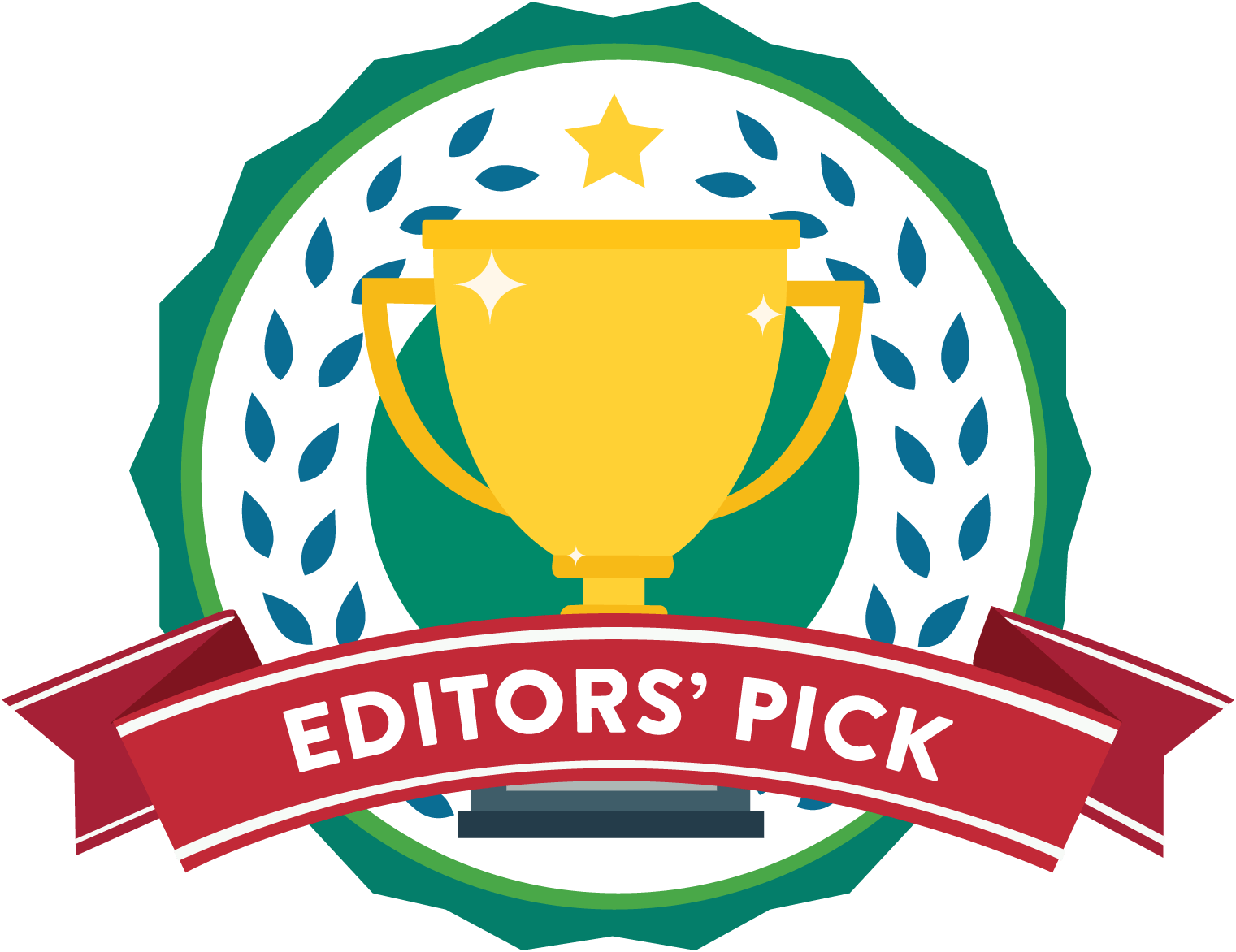 ---
Not many dog foods can rise to the quality of our top pick. Instead of being a product which partially delivers in one or two categories, this NUTRO dog food is an all-around powerhouse.
All flavors of this canine food are made with ten ingredients or less and ingredients which commonly affect food sensitivity in dogs are specifically avoided (such as corn or wheat). This produces dog food engineered for the sole purpose of giving your pooch a healthy and non-threatening source of nutrients. On top of its health benefits, this canine food also tastes great and has secondary benefits such as nourishing soft skin and encouraging hair growth.
It comes in four flavors and which one you pick will depend on you. This is more a matter of preference than anything else, as all four flavors have the aforementioned benefits. Your dog's taste will also have an effect on your choice here.
Key Features
Made using ten ingredients or less
Avoids ingredients that commonly trigger food sensitivity
Tastes great and nourishes soft skin
No GMO ingredients
What do we like about it?
The reason this canine food is our top pick is that it single-handedly excels where all other dog foods seem to fail. With its unique, minimalist formula, it has made sure that many dogs who have trouble with food can live a normal, healthy life, free of allergic reactions and digestive issues.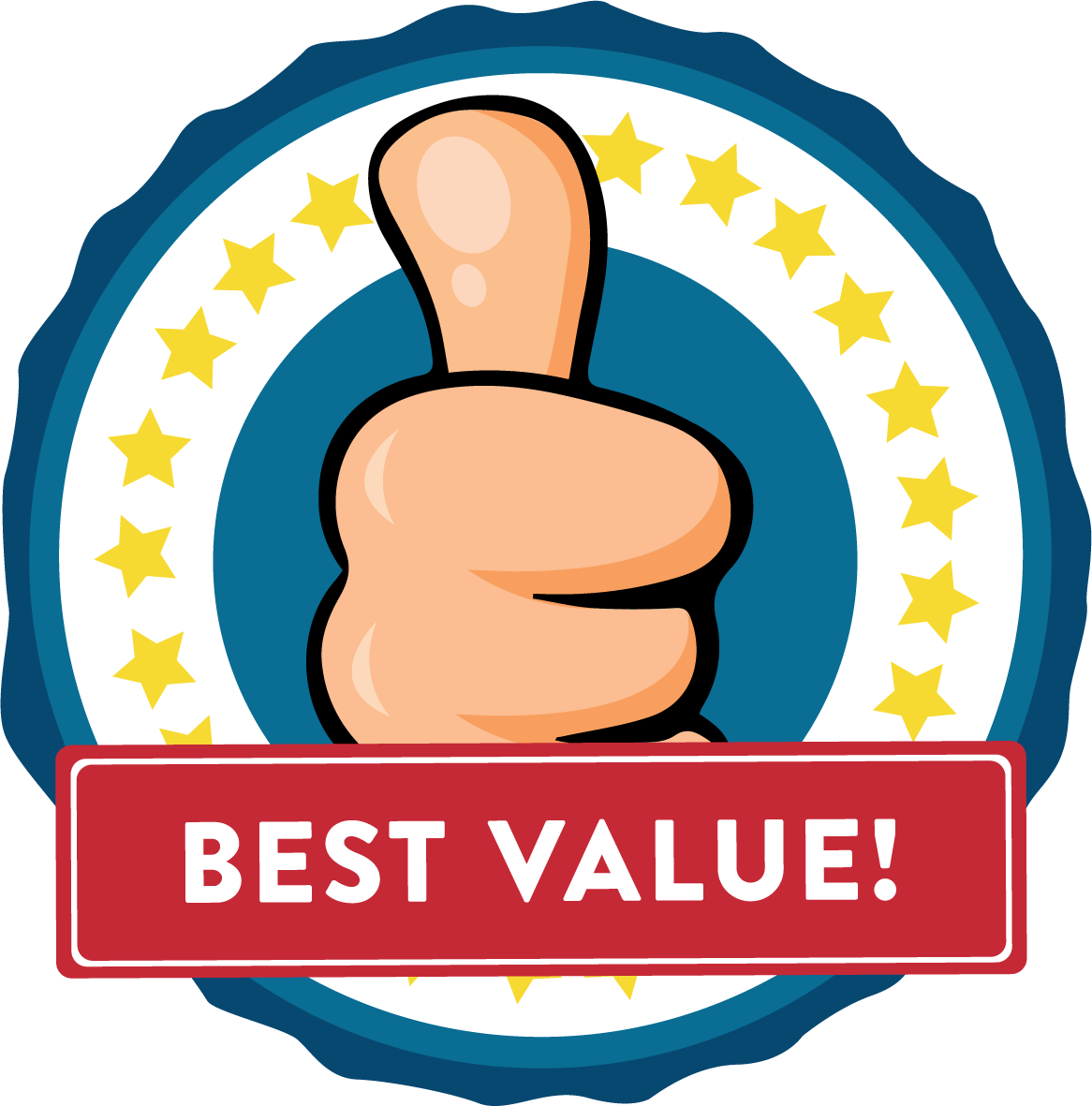 ---
Named after a dog whom this diet helped recover back to his old self, this canine food is one of the best-limited ingredient brands available on the market. Not only is it healthy and effective, though, but it is also one of the least-expensive brands which does not sacrifice much when it comes to quality.
This dog food is made with salmon and potatoes but also contains many other proteins, carbohydrates, and other nutrients designed to give your dog excellent health and stress-free digestion. Containing no additional preservatives and sporting a safe, minimalist formula, this dog food also makes sure that your furry friend does not develop any allergies.
Blue Basics has proven effective in dogs who have issues with food allergies, being able to reverse most, usually all of the damage done. You can also purchase formulas which have been specifically crafted for puppies, adults, and different dog breeds.
Key Features
No additional flavoring or preservatives
Limited ingredient formula using salmon and potatoes
Affordable yet of good quality
Contains essential nutrients for a healthy lifestyle
What do we like about it?
This canine food is a great budget-conscious pick because it combines good quality with affordability. Many dog foods are affordable but not quite good. This limited ingredient dog food gives your dog amazing nutrition that will not upset its stomach while still making sure you do not spend a fortune on it.
---
This simple limited ingredient dog food is great because it does not complicate things too much. It gets the job done very well with its minimalist formula which stays away from any additives as much as possible. It promotes a healthy digestive system in dogs and is also good at remedying allergies that target the skin and hair.
This formula is made with venison and sweet potatoes which gives your 4-legged companion a great balance of protein and carbohydrates. The dog food is grain-free and is made sure to be free of any ingredients which might irritate any food allergies which your dog may have.
Key Features
Grain-free
Contains no artificial flavors, coloring, preservatives
Formulated with premium protein and carbohydrate sources
Contributes to healthy skin and digestive system
What do we like about it?
This dog food has a simple formula which focuses on getting the job done and gets it done superbly. Your pooch's skin and stomach will thank you for getting this.
---
Being a family-owned company already inspires a certain degree of trust in a person, but these folks sure do deliver as well. This dog food is an amazing limited-ingredient option which offers single-source proteins and simple carbohydrates to give your pet pooch simple nutrition which will not irritate their digestion.
It is free of artificial flavoring or coloring and does not contain ingredients such as corn, gluten, etc. This means that they not only care about what goes into your canine companion but also what comes out. Their simple formula is great for dogs suffering from food allergies and should be on the radar for anyone that wants the best for their furry friend.
Key Features
Perfect for dogs with food sensitivities
All natural
Backed by the wellness guarantee
Subscription offers a money-saving solution
What do we like about it?
This is a brand of canine food that is definitely made with love. Made by pet lovers for pets, it will give your pooch the diet it deserves, keeping it healthy and free from food allergies.
---
This dog food is actually inspired by Rachel's Kitchen and it has a very distinct flavor in terms of being custom made. Great care has been taken in preparing this dog food, comparable to the care one might give to the food they are making for humans. If you love your pet pooch as if it were a human (or perhaps more?) then you really owe it a taste of this canine food.
Ideal for dogs with food allergies, this dog food not only comes with a minimal recipe but also comes packed with vitamins and minerals which promote your furry companion's health.
Key Features
No artificial flavoring or preservatives
Lamb meal or turkey are the main ingredients
Contains added vitamins and minerals
No corn, wheat, gluten, or soy
What do we like about it?
Made with love and care as if for a human, this brand of dog food is a great choice for owners who wish to give their dogs a long and healthy life.
---
You should always be aware of what you are putting in your pooch's stomach. This is especially true for dogs who suffer from some forms of food allergies. Luckily, Instinct has got you covered in the healthy canine food department. They make their dog food with a minimalist, limited-ingredient formula specifically engineered for dogs with food allergies.
Containing only a single type of meat and vegetable, this canine food makes sure that there are no trace ingredients which might trigger a sensitive digestive system. If you care about your pet pooch and its diet, then trying out this canine food is really a no-brainer.
Key Features
Made for dogs with food sensitivities
Grain-free
Made from lamb, turkey, duck, or salmon
Uses the power of raw ingredients
What do we like about it?
This canine food really does well in preventing and remedying existing food allergies. If your pooch has a sensitive stomach, then this limited-ingredient, grain-free dog food might be the thing you need.
---
Ever wanted to give your dog food which mimics what a wolf or a wild dog would eat? Well, in that case, look no further because Canine Caviar is just that. It is dog food made for dogs of all stages that is great for pooches with food allergies. Like all canine foods on this list, it has a limited-ingredient formula which will give your dog a healthy stomach and the ultimate fluffy coat.
With a name like Canine Caviar, one would expect this canine food to deliver, and it truly does. Its formula is even formulated for protein rotation feeding.
Key Features
One protein source and one complex carbohydrate
No wheat, gluten or GMO ingredients
Contains millets instead of potatoes
Considers protein rotation feeding
What do we like about it?
With a winning name and an even more winning formula, this canine food really takes the cake in terms of balanced feeding. A dog of any age can eat this and fear no food allergies.
---
Dogs are natural athletes, and they deserve food which is made for athletes. Nulo's canine food is a great example of such a food. It is filled to the brim with protein and really cuts down on the carbohydrates. On top of that, it is the only dog food which contains the probiotic GanedednBC30 which helps with digestive and immune health.
This is the perfect limited ingredient canine food for energizing your dog and giving it the care it deserves, especially if it runs around a lot and has a sensitive stomach. Your athlete pet will be thankful for this purchase.
Key Features
Contains a single source of protein
GanedednBC30 probiotic for digestive and immune health
Contains quality ingredients from around the world
No chicken, chicken fat, eggs, peas etc.
What do we like about it?
This dog food was undoubtedly made with love. It steps away from the norm and does so in a way which actually works. You will not be disappointed if you give it a try.
Limited Ingredient Dog Food Buyer's Guide
Purchasing the perfect dog food then becomes a balancing act between what your pooch wants and what it needs. Luckily, most limited ingredient dog foods are made with real meat and ingredients of much higher quality than you would find in regular dog food.
What To Look Out For And What To Avoid
Type Of Meat
A good limited ingredient dog food will typically contain only one type of meat and one or two types of carbohydrates. On top of that, they may have other supplements and it is up to you to decide which ones you want. Keep in mind that your furry friend might be allergic to some. This is why it is recommended, if you are in doubt, to always opt for the simpler, safer option.
Since limited ingredient canine food is for dogs with digestive issues, your pet pooch may or may not have sensitivities to particular varieties of meat. This should not be a concern as most of our recommendations on this list come with many different flavors. The choice of flavors you often get is good also because different dogs have different tastes, and two dogs may not like the same dog food.
Avoid By-Products & Artificial Ingredients
In a good limited ingredient dog food, what is left out of the recipe is almost as important as what goes in, sometimes even more important. What is left out are ingredients such as poultry by-products, corn, wheat, soy, artificial flavorings, colorings, or preservatives. This is key because a lot of the food allergies your pooch may suffer from are caused by these extra ingredients. Another big one is gluten, of which most limited ingredient dog foods are free as well.
Minerals & Vitamins
That said, a lot of limited ingredient dog foods have supplements such as minerals and vitamins which can actually do your furry friend a lot of good. If it turns out that your canine companion is okay with eating dog food containing these ingredients, then they will certainly contribute to the overall health of its organism.
Factor In Your Budget
Of course, there is always also the question of price. Being a more premium variety of dog food, limited ingredient canine food will cost you more than your average brand. This is because making limited ingredient dog food takes more care and effort. In fact, a lot of the companies that make limited ingredient canine food are actually family companies. It helps to add that homely touch which goes hand-in-hand with these types of products.
Understand That Limited Ingredient Dog Food Are More Expensive
What you should know is that most of these dog foods are, if expensive, definitely not overpriced. We understand that sometimes it might be a problem to budget for expenses but this is a category where you probably do not want to skimp out on.
If your pet pooch has been suffering because of food sensitivity then it is your duty to provide it with the best diet possible. Besides, your canine companion's wellbeing and gratitude are more valuable than a few extra dollars spent on dog food.
Less Expensive Doesn't Mean Poor Quality
That being said, you do have a lot of options here which are more than affordable. You will particularly like our budget-conscious pick if money is an issue for you. Just because something is less expensive does not mean it is of poor quality. Sure, the costlier limited-ingredient dog foods on our list may have more added supplements, but if you are looking for the bare essentials then there is no reason why our more affordable options will not appeal to you.
Balance Your Needs
The most important thing, just like we said in the last section, is to balance out your needs with actual possibilities. It makes little sense to spend a fortune buying dog food that you cannot afford only to later be forced to go back to buying garden-variety, food-allergy-triggering canine food. You owe it to your pet pooch and yourself to be smart with money when it comes to this.
Try out several of these dog foods and see if you can find one that both works great and fits your budget.
Do You Want Your Pooch To Be Healthy?
Buying limited ingredient canine food can have an effect on your pooch that goes far beyond simply regulating and treating their food sensitivity. Often what happens when a dog is fed the wrong kind of food, is that their hair starts falling out and they develop a very particular smell which signals that something is wrong. This can often be combined with a drop in your pet pooch's mood.
Limited ingredient dog food does a lot to help your furry friend in other aspects of their lives as well. A healthy body means a healthy mind, and that is as true for dogs as it is for humans. Many customers report their dogs to be happier and more cheerful after being switched to this higher-quality diet.
This is why it is imperative to buy limited ingredient canine food if you want your dog to not just have a healthy digestive system, but really to also have a healthy overall life, both mentally and physically.
There is a cliche that some canine foods advertise of how they will "increase the number of tail wags" you get from your furry 4-legged friend. Well, with limited ingredient dog food, there is actually a lot of truth to this.
Furthermore, the supplements which some of the higher-end canine foods contain can make your furry companion more energetic and even prevent certain types of diseases that dogs are heir to in their later years. They even have limited ingredient canine foods specifically for older dogs which make them stronger and healthier.
Finally, you want to give your pooch the love and care you would give to a human. That is why they are your pet. A lot of standard canine food is made in factories with little regard to quality. The process is wholly impersonal and the results it yields are akin to junk food for dogs.
With limited ingredient canine food, most of it is made with special care because that is necessary to make sure no stray ingredients get in there. This level of dedication is transferred to the final product and you can be sure that your pooch is eating food made just for them by loving people.
It Comes With Organic Ingredients Too!
Nowadays the buzzword "organic" gets thrown around willy nilly more as a gimmick than anything else. However, when it comes to limited ingredient dog food, it is quite right to say that those few ingredients to go into it are, almost all of the time, organic. There are very few synthetic materials or things like preservatives, food coloring or artificial flavoring.
This is very important as it means that even if your pooch does not suffer from food sensitivity, in the long run, it might be more beneficial for their health to base their diet on limited ingredient canine food.
This should also give you an idea as to what to look for when buying limited ingredient canine food. A good quality brand will always have listed that they do not put any artificial ingredients into their dog food. Of course, the brands that do this do tend to be on the pricier side, but if you have the money then there is no reason not give your furry friend the care it deserves. Even our budget-conscious pick clearly states that it does not contain any preservatives or additional flavoring.
Think About Your Needs (And The Needs Of Your Dog)
It is important to also keep in mind that, ultimately, which canine food you decide to buy is up to you and your dog. All pooches have different needs, and they vary with things such as age or health conditions. While perusing this list, see if you can spot features which you have been looking for or that you think will be good for your current situation.
There are canine foods which are made to be all-around good, and there are those which really excel in particular categories. Which ones you choose depends on you.
Conclusion
We have some truly amazing limited ingredient canine food brands on our list and each of them will certainly appeal to someone, but our top pick is definitely the best.
NUTRO has completely outdone themselves by creating a dog food which strikes the perfect balance of minimalistic, limited-ingredient engineering, and creating a dog food that is loaded with healthy nutrients. It will give your dog all it needs and helps minimize any digestive allergies.
Ultimately, there is a reason why it is our top pick, and that is because, in the realm of limited ingredient dog food, nobody can beat it.
---
The Review
Best Limited Ingredient Dog Food Allergies