Best Orthopedic Dog Beds For Hip Dysplasia, Arthritis & Joint Pains
As dogs grow older, they tend to develop issues with their mobility and movement. Additionally, your aging pooch may already be showing signs of joint problems or arthritis.
The solution to these issues is to invest in an orthopedic dog bed. These beds help to prevent problems from worsening and allow your dog to move more freely and relax more comfortably.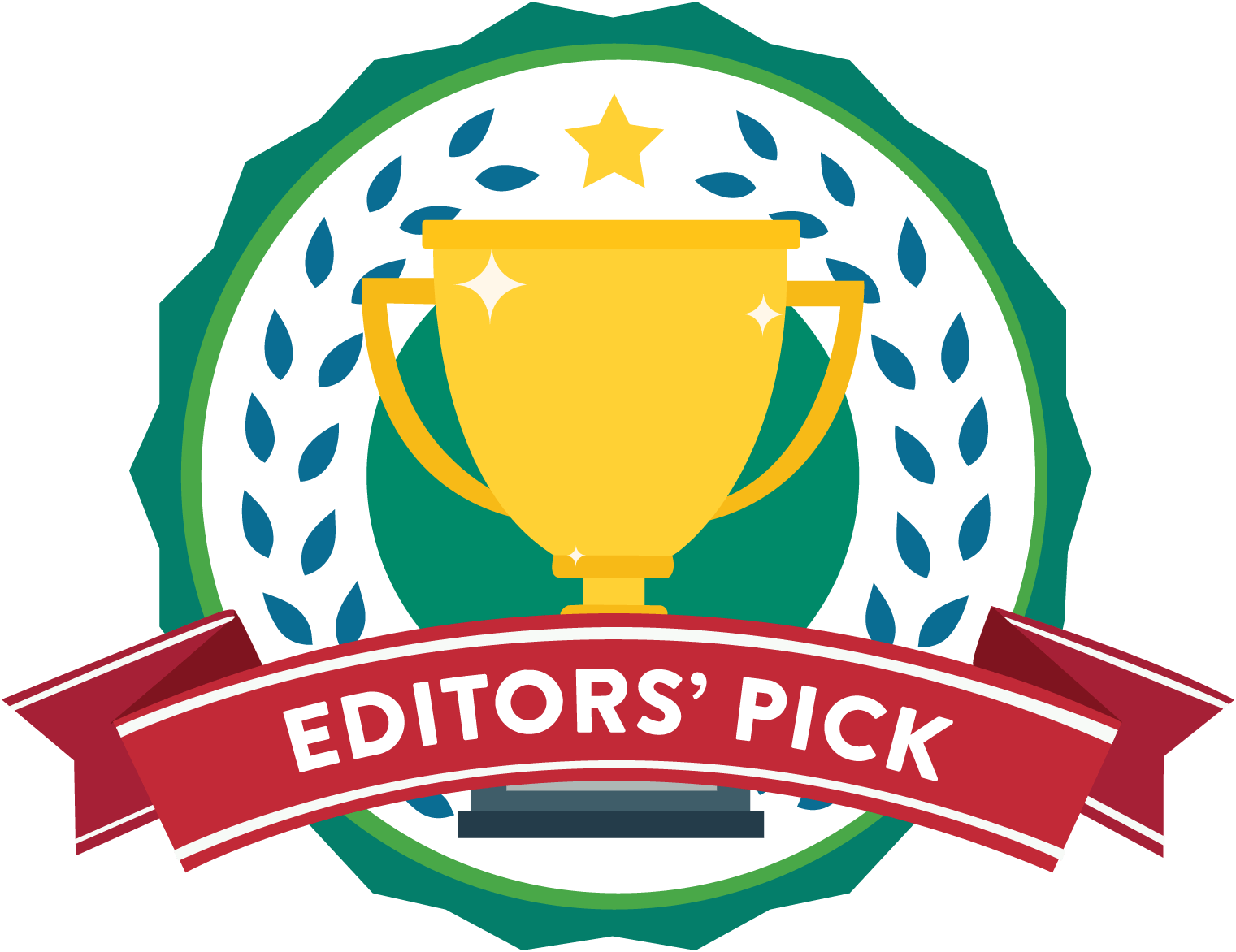 ---
The first pick on our list fits all the requirements of an orthopedic dog bed. It provides superior support for dogs with joint problems. It allows full freedom of movement which can be beneficial to dogs with arthritis.
Additionally, it is also great for dogs with hip dysplasia as this bed has 7 inches of therapeutic foam that will not flatten when laid upon. This will allow you to manage your dog's condition in the best way. It is also effortless to clean thanks to the removable microfiber, machine washable cover. To make it even better it gives you the choice of multiple colors so that it will look great in your home.
If you have a particularly large dog, you may notice that many beds may simply be far too uncomfortable or limit the range of movement. The Big Barker solves all of these problems as its size makes it easy to accommodate for even the largest of dog breeds. It supports their joints and allows their weight to be distributed evenly. This means that there is less stress placed on their joints which reduces the chances of injury.
Additionally, the foam mattress is non-flattening means you can be sure it will be useful as a long term preventative measure for arthritis.
Key Features
Very easy to clean
Incredible support and comfort
Excellent Joint Support
Will not flatten over time
What do we like about it?
This bed is a fantastic all-rounder, as it has superior comfort and design features tailored towards dogs who may have mobility issues. It reduces the strain on them and means it can stop prevent conditions such as hip dysplasia from worsening.
The orthopedic design allows your dog to relax entirely and this results in lesser tension on your dog's joints. It's not flattening mechanism makes it a fantastic long term investment to ensure that your dog remains mobile.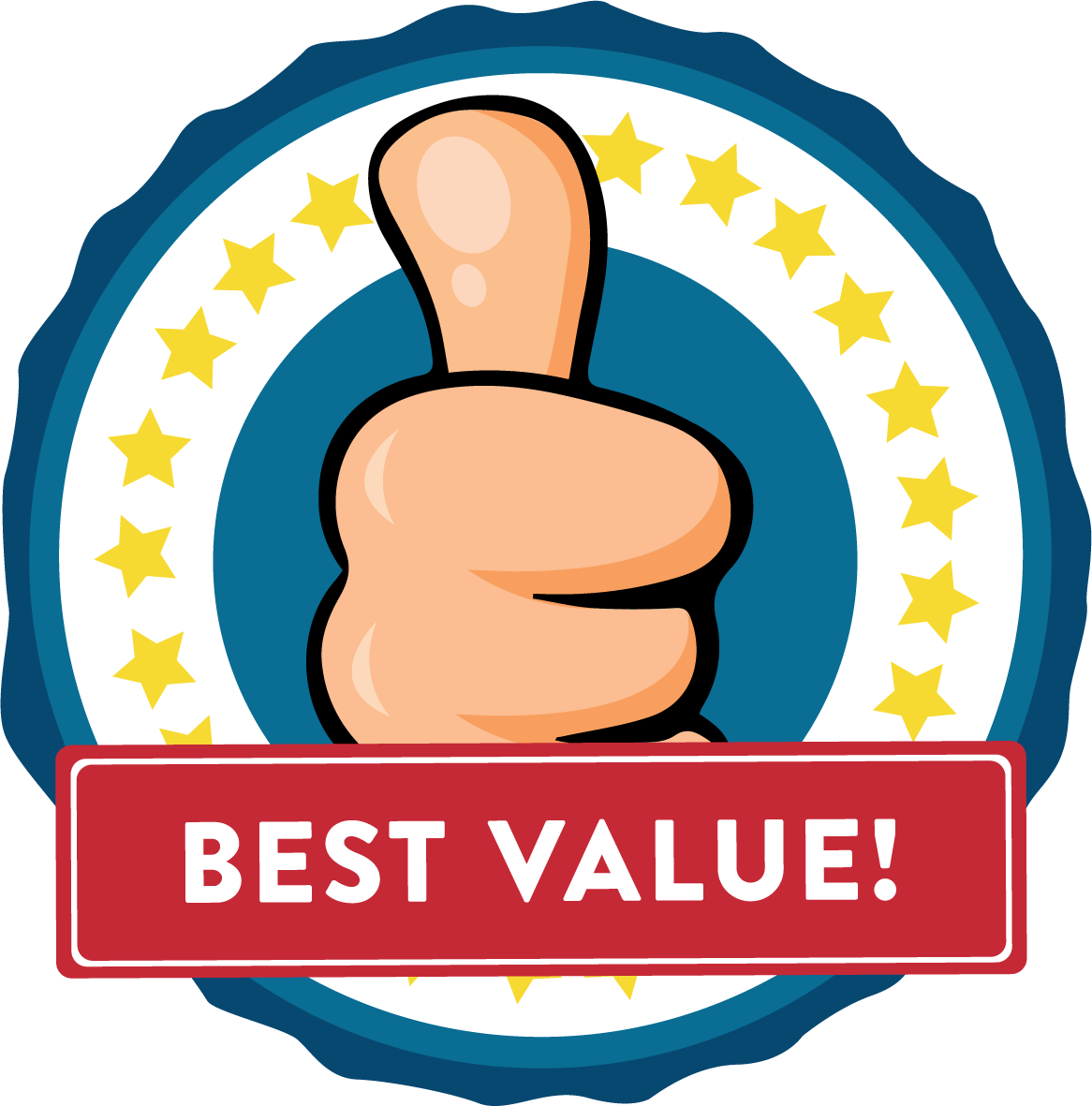 ---
The next bed on our list features an ergonomic memory foam base. It is designed to reduce joint pain and to prevent arthritis from worsening. The smart design, alongside the water and tear resistance, are fantastic features.
Additionally, the size of the bed makes it a perfect fit for medium or large dogs. The premium head and neck support allow your dog to be correctly nested and it ensures they can stay comfortable. The cover design is highly breathable and safe for skin contact. This makes it ideal for dogs who may have skin allergies or sensitivities.
Many customers have noted how luxurious the material felt, and also how the design flattered their homes. The size and positioning of the bolsters are perfectly designed which means space is used efficiently.
Key Features
4 inches of orthopedic memory foam
Made from recycled materials
2-year warranty
Smart Design with optimal support and security
What do we like about it?
This bed presents a fantastic alternative for buyers who want value for money. It provides incredible luxury for a budget price. The smart design and orthopedic memory foam make this bed an excellent pick for most breeds. The optimal support allows your dog to remain relaxed and means there is less tension in all of their body parts. It will keep your dog mobile, as there is less stress on their joints. Overall, this can help to encourage healthy movement, and prevent conditions such as arthritis from worsening.
---
This dog bed comes with many features that aid healthy mobility. Not only is it a comfortable bed but it is easy to clean and has an anti-slip bottom. The thick memory foam provides fantastic support for your dog. The double layer protection is waterproof and also hypogenic. This makes the foam perfectly compatible with dogs who may have allergies. It is also a suitable match for dogs with arthritis or joint issues as the orthopedic design means they can have a freer range of movement and their condition can be managed in a better way.
Customers have noted how they thought the bed provided excellent value for money due to its top-class features for a very affordable price. They were also left impressed by the support that the bed offered, even for bigger dogs.
Key Features
Orthopedic Memory Foam
Waterproof
Hypo-Allergenic
Double Layer Protection
What do we like about it?
This bed is an excellent choice for anyone with a dog that loves water, has allergies, and requires assistance for a mobility issue. You cannot go wrong with this moderately priced Lounge sofa. It is the perfect option for dogs who may have joint problems as it aids healthy mobility.
---
This is the perfect bed for your beloved pooch that helps them stay cool and mobile due to the gel cooling technology and durable external cover. It is a good option for those on a lower budget, but still, want their dog to remain cool and mobile. The construction is of a very high standard, and many customers have noted how impressed they were with the build quality. The high-quality premium materials alongside the superior craftsmanship make this a bed that will last and one that can provide superior support for dogs of all sizes. It encourages healthy movement and lessens the strain on your dog's joints. Unlike other beds, it will not flatten over time and will keep this level of support for many years to come. This means it is a safe long term investment to make sure that your dog remains mobile.
Key Features
Gel Cooling Memory Foam
Made of Premium Materials
Orthopedic Support
Waterproof
What do we like about it?
This bed is the perfect choice for anyone who lives in warm to hot climates as the gel cooling technology will provide that extra comfort that other beds do not offer. The orthopedic support is high quality and means that your dog's joints will be better looked after.
---
Next on our list is a stylish bed that is built for a stylish pup. This memory foam mattress is made from cool suede material to give comfort and style to both your pup and your home. The cushioned plush provides exceptional comfort for all dogs, even though who may have joint pain or arthritis. The bed can help soothe these conditions and reduce the flaring up of symptoms. One of the best features of the bed is the superior build. It is incredibly durable and can remain in perfect condition for many years. The size of the bed supports dogs of most sizes which makes it a flexible option. The hair resistant and anti-skid covers are easy to clean which is a nice bonus.
Customers have noted how incredibly durable the material of the bed is. Even intense roughhousing from dogs does not split the bed, and it manages to stay intact due to its high-quality construction.
Key Features
1 Year Warranty
Removable Cover
Water Resistant
Can reduce arthritis symptoms flaring up
What do we like about it?
This bed is a great option if you are looking for something durable or easy to clean. The 1-year warranty is a nice bonus feature. This is the perfect bed for dogs who already have arthritis, as it can help to manage these symptoms effectively.
---
This next orthopedic bed provides solid support and good comfort for a dog with arthritis or joint problems. If you have a dog that goes to the park often and gets dirty, then this is the perfect bed for you. This quad layered bed provides exceptional comfort.
The level of comfort and support is far superior to the majority of beds available to purchase, which means joint problems can be managed well. Additionally, the bed has a pro charcoal base which is incredibly adept at odor absorbing. This helps to keep strange smells away and means that your household can smell good when guests come to visit.
Customers have noted upon the high quality of the foam layering which many say is the best they have seen on a bed. Overall, this is a well-made bed that is built to last.
Key Features
Quad Layered Premium Orthopedic Mattress
Machine Washable
Odor Absorbing
Orthopedic Support
What do we like about it?
This is the perfect choice of bed for those who take their dogs out more often than not as this bed is made of 4 layers for not only comfort but also to absorb any smells with a charcoal base, and as a bonus, it is great for dogs with arthritis and or joint/bone problems. The orthopedic support and foam layering make it a fantastic long term purchase for maintaining your dog's mobility.
---
The next bed on our list is made for dogs who need the extra comfortable fleece and foam bolsters. The extra padding and fleece support healthy mobility for your dog. The thick 4" memory foam makes this an excellent pick for dogs who may have arthritis as it allows their entire body to relax. The premium material has been designed to help dogs who may have mobility issues.
The incredibly durable canvas cover and thick fleece pad are both designed to absorb shocks and remain in the best condition for the long term. This is backed up by a full year warranty which shows how much faith the company has in their product.
Key Features
Waterproof
Extra Plush Fleece
Foam Bolsters
Washable
What do we like about it?
This orthopedic dog bed comes with extra plush fleece that provides great support for a dog's joints.
Additionally, it is ultra-durable, and also machine washable. The extra plush fleece relieves the stress on their body. It is also ideal for a dog with arthritis, as the design prevents flare-ups from occurring.
---
The extra durable orthopedic memory foam dog bed is perfect for large dogs who need their space while they lounge around. It is specially designed for dogs who have arthritis, joint, and hip problems.
The best aspect of this bed is that it features a 20 year no flat warranty. This means you can let your dog roam free on this bed and know that you are fully protected. It features a medical grade orthopedic design which is perfect for dogs with arthritis or any mobility issues.
Key Features
Created for Large Breeds
Medical Grade Orthopedic Memory Foam
100% Waterproof
7" Thick Memory Foam
What do we like about it?
The is the perfect dog bed for large breeds who are known for having joint and hip problems. It was made to suit these large dogs who need extra space and extra comfort and just happens to include a 100% Waterproof lining with an extra thick memory foam mattress. The movement absorption makes it perfect for highly mobile dogs as it ensures their joints will remain protected.
---
Up next we present a budget-friendly dog bed that provides the comfort of 4 inches of memory foam and the convenience of washable covers for super easy care. The luxurious comfort is combined with an extremely sturdy foam base.
There is superior quality in this bed, and this contributes to its high durability. This makes it a good match for dogs with joint problems, as the durability can adequately support their entire body. As a bonus, all of the materials used are medically certified which means they only contain safe chemicals. This provides extra assurance to both you and your dog.
Key Features
Luxe Layer of Memory Foam
Non-Slip Rubber Grips Underneath
Machine-wash Covers
Medically certified
What do we like about it?
This is a quality dog bed that is built for comfort, quality, and convenience. The bed presents a long-lasting solution to all your dog bed needs, and it is especially suited for those dogs that are rough on their gear. The medical certification makes it a perfect fit for dogs with joint issues or arthritis.
---
This Premium Prestige Edition dog bed is the perfect solution for those needing a bed that provides superior support and easy to clean. The fact that is also has a 4-inch memory foam mattress is just a bonus. The cushioned plush makes its a perfect fit for dogs who have arthritis or joint problems. The water-resistant liner also features tear resistance which means your dog can safely play as it likes without any risk of damaging the bed. The company has backed up its quality claims by offering a free 1-year limited warranty. The non-slip bottom makes it a good choice for supporting healthy joint movement.
Key Features
Water Resistant
1 Year Warranty
Fur and Hair Resistant
Non-slip Bottom and Anti-Tear Cover
Cushioned Plush great for promoting healthy joint movement
What do we like about it?
This bed is great for smaller dogs with joint problems. The anti-tear cover and soft suede support healthy mobility. The mattress and cushioned plush make it ideal for dogs to maintain healthy joint movement. This makes it suitable for preventing joint problems from worsening or from occurring in the first place.
---
This large orthopedic pet sofa bed is designed to support health and mobility. The high-density memory foam provides extra support for your dog. It is affordable, easy to clean, and also easy to assemble. Many customers noted how quick and easy the assembly of the bed was. The pre-loaded bolsters mean that assembly is only a few steps.
The high-quality construction of the bed means that this bed is long lasting and can survive all types of rough play that your dog may engage in. The removable and washable cover is easy and convenient to keep clean. The sturdy memory foam mattress provides fantastic support for your dog which is hugely beneficial to dogs who have arthritis.
Key Features
Removable Washable Cover
Therapeutic Memory Foam Mattress
Made with Quality Construction
Simple to Install
What do we like about it?
This orthopedic dog bed packs provides fantastic comfort and supports healthy movement. The water resistance and removable cover mean that it requires little maintenance. The quality construction means your dog can enjoy the bed for many years to come. It is a perfect pick for dogs with arthritis due to the superior support it provides.
Dog Orthopedic Beds Buyer's Guide
Now that you have seen the best orthopedic dog beds, you may have some other questions below. We present this buyers guide below which should address these concerns.
Do All Dogs Need Orthopedic Beds?
While not every dog will require an orthopedic bed; they can be a worthy investment even if your dog is relatively healthy and mobile. The memory foam can better support their weight, and this means they have a lower chance of developing joint problems.
Other furniture such as couches can lead to the development of these issues. The pressure on your dog's joints is reduced, and this means they can continue to be mobile for longer.
You should think of an orthopedic bed as a long term investment in your dog's overall health. Medical conditions such as arthritis can be challenging to live with both for a dog and owner. Orthopedic beds allow this condition to be managed more effectively.
However, using these beds can also prevent these issues from developing in the first place, as these beds encourage healthy movement. They also mean that there is less strain placed on your dog's body which can help to prevent conditions such as arthritis from occurring. Additionally, bolstered orthopedic beds are essential if your dog is recovering from surgery.
Does Your Dog Suffer From Conditions Such As Hip Dysplasia Or Arthritis?
Another factor to keep in mind is to consider whether your dog has any special needs such as having allergies, sensitive skin, joint problems or any other disabilities.
Dog With Allergies
If this happens to be the case, then you should look out for a hypoallergenic bed. These beds are built and designed specifically for dogs with allergies. Exposing your dog regularly to allergens can make their allergies even worse. Whereas, a hypoallergenic bed can keep symptoms highly controlled. This is better for the dog, and also more convenient for you.
Dog With Sensitive Skin
In the case of a dog with sensitive skin, you might want to choose something like the KOPEKS - Orthopedic Memory Foam Dog Bed because the bed is hypoallergenic, and this bed will allow them to remain comfortable without their symptoms flaring up.
Dog With Joint Conditions (Arthritis)
On the other hand if your aging pooch has arthritis, joint problems, hip problems or anything that requires a soft place to sleep then you would be best off going with something like the Big Barker or the Big Bully Orthopedic bed.
They are made extra thick and cushiony, so there is more give and take, so that your dog has room to not only spread out but doesn't hit the floor by accident.
After Surgery Dogs
In general, you should look for beds with the best construction and a thick layer of foam. This will allow dogs with these conditions to be able to thrive, and it will mean their movement is kept less limited. For additional support, you can consider an orthopedic dog bed with a bolster.
Always Consult A Vet First
It is essential to consider the unique requirement that your dog may have. It can be worth getting them diagnosed with a vet before buying an orthopedic bed. If any medical conditions are found, then a vet can recommend the best type of bed for your dog to manage the situation in the best way possible. You may believe that you are not harming by letting your dog roam around without a bed. However, you can be causing permanent damage and making conditions worse without even knowing.
These conditions may only become prominent in the future; however, they can start developing early as a direct result of poorly fitting and poorly supporting furniture.
A dog bed can be the best investment you make to care for your dog's health and wellbeing. They can help to better balance the weight of your dog which can help them to prevent joint issues from worsening. Also, you might wish to consider getting some multi-vitamins for your pet pooch's aging joints too.
Finding The Best Fit
To find the best orthopedic bet fit for your dog follow these steps you should follow these steps to select the best type of bed for them. You should first consider the size of your dog. Many beds can accommodate dogs of all sizes; however, larger dogs will need specialist beds capable of handling their weight.
Alternatively, some beds also provide support for multiple dogs. You may consider getting separate beds if the dogs are large, or purchasing a large bed that is capable of supporting two smaller dogs.
Solid Foam Base
You are best off with a bed that has a solid piece of foam. You want a solid sheet because they hold up to the weight being put on them and won't let your best friend fall through the cushion onto the hard surface of the floor when they jump onto it. It is crucial that an orthopedic bed properly supports your dog's weight. Otherwise, their joint problems can worsen.
Thick Supporting Mattress
You want to choose a bed that has a thick mattress, the bigger and heavier the dog, the thicker the mattress should be. This allows better support and more room for movement. It helps to alleviate conditions such as arthritis.
Machine-Washable Or Removable Cover
These are the best choices because it lets you keep everything clean for your pup and it will help keep the bed lasting longer. Allergies can make joint problems even worse, and it is, therefore, essential to keep your orthopedic bed clean through regular washing or vacuuming.
Non-Skid Bottom
This is generally a good thing to have as it will keep the bed from sliding around while your dog tries to get onto it. This is only necessary if you will be putting your dog bed onto a hard and or slippery surface. A slippery surface can make movement problems even worse.
Conclusion
In conclusion, orthopedic dog beds are essential to have for the health of your pup and so that they can be comfortable while they lounge around. This comfort can protect their joints, and prevent any joint problems worsening.
Your best option is to go with the Big Barker 7" Memory Foam Mattress because it provides essential support and allows your dog to be entirely comfortable.
This orthopedic dog bed can prevent joint problems from worsening, and it can help to keep conditions such as arthritis under control. Overall, an orthopedic dog bed is an essential investment for all dogs with movement issues, but also a vital investment to stop these problems from developing in the first place.
---
The Review
Best Orthopedic Dog Beds