Best Dog Probiotics For Your Furry Friend
You have probably seen adverts showing you how yogurt contains useful probiotics that help to maintain the good health of your stomach but have you considered if your dog can also benefit from the same treatment? Stomach problems are common in dogs but thankfully there are probiotics specifically made to treat such problems.
However, finding the best probiotic for your dog can be a difficult task given the huge amount of options available on the market today. In this buyer's guide, we look at top dog probiotics products and provide a buying guide to help you make an informed decision when looking for the best probiotics for your dog.
Here you have our list of top 9 highly probiotic products for dogs based on research and customer reviews.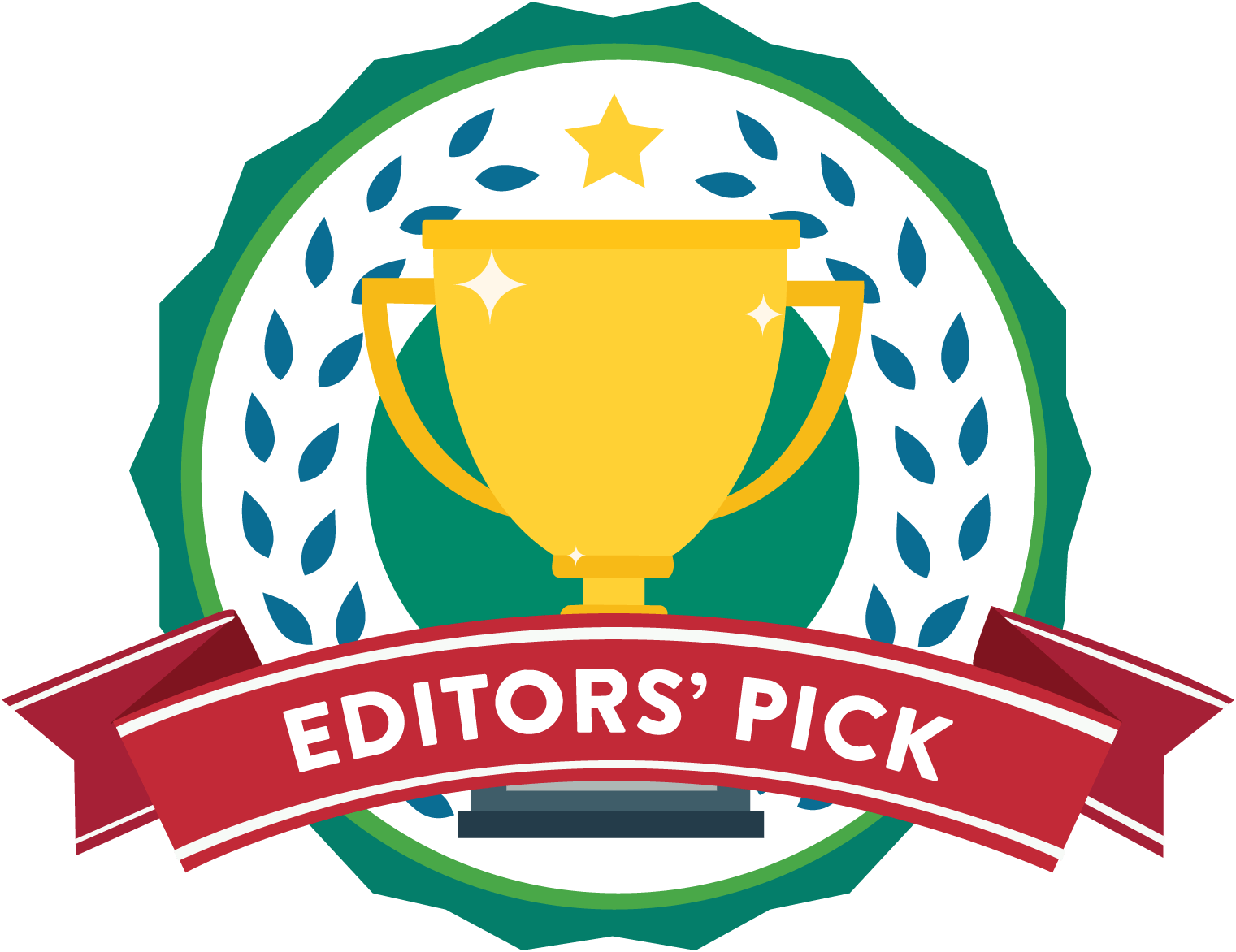 ---
If your dog suffers from frequent tummy problems or digestive distress, a probiotic can help to ease digestion and soothe the waste elimination process. Zesty Paws probiotic supplement is a perfect choice for dog probiotics. This is an all-natural probiotic supplement that works perfectly for both large and small dogs.
Each Zesty Paws probiotic chew contains 6 strains of probiotics and prebiotics as well as more than 3 billion CFU, which is almost the same as the number of CFU in other outrageously priced prescription probiotics. This supplement contains pumpkin for better support of the digestive tract and papaya which helps in digestion of fats and proteins. Both pumpkin and papaya help the dog to digest and eliminate food efficiently. The probiotic dog supplement is perfect for dogs with picky food habits and has a tasty pumpkin flavor that your dog will love.
Key Features
Best for picky dogs
Safe, tasty, and easy to feed the dog
Manufactured in FDA-registered facilities
Protects your dog's digestive tract
Contains vitamins and natural enzymes
Has a delicious pumpkin flavor
What do we like about it?
Is your dog a picky eater? Zesty Paws Probiotic Bites smells just like dog food and can easily be mixed with your dog's favorite food. This is an effective probiotic supplement that you can rely on to make your dog feel at its best. The supplement is delivered in a delicious chew that your dog just can't resist. It contains both probiotics and prebiotics to give your dog complete digestive support.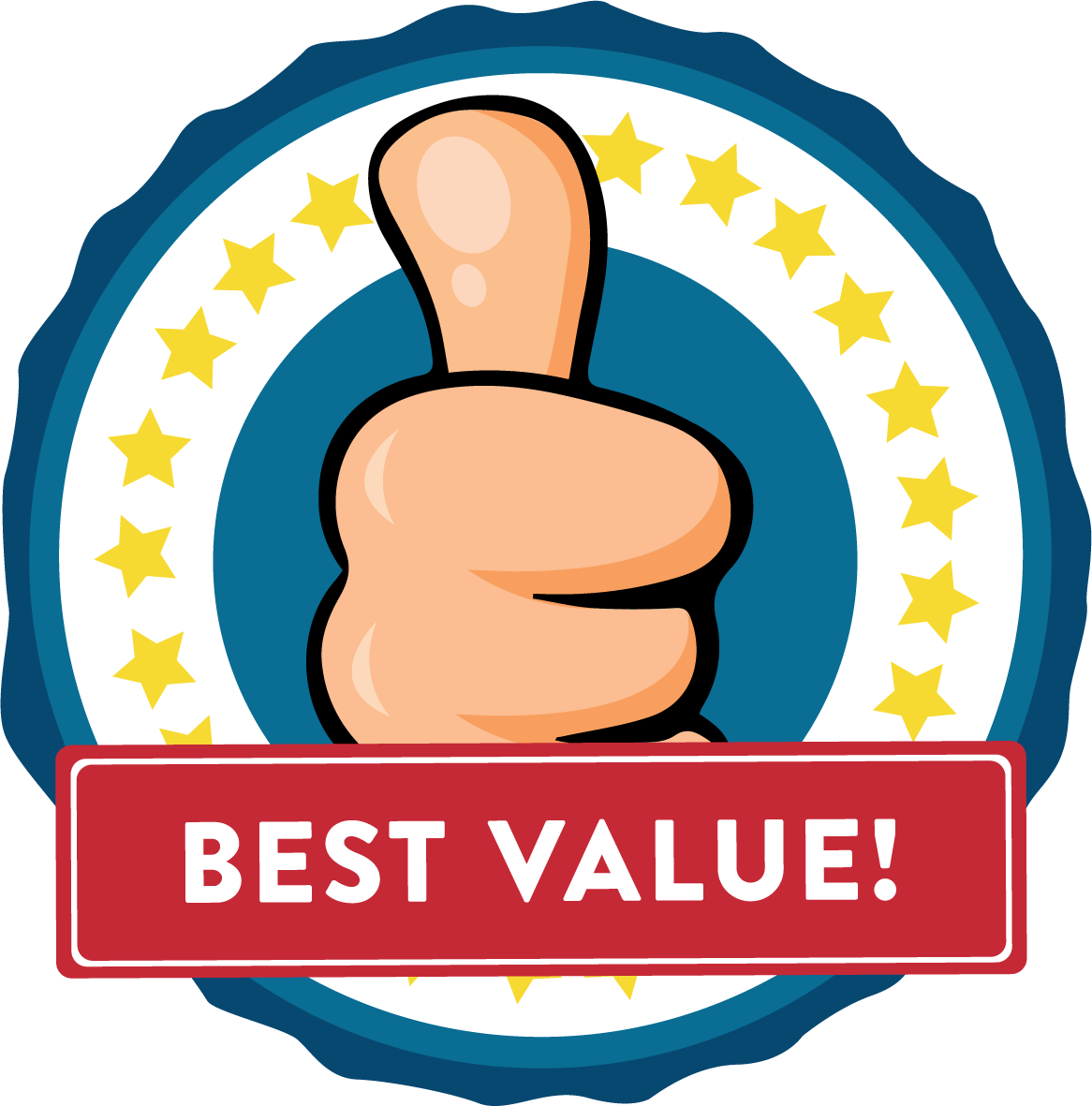 ---
This is another popular dog probiotics product that is available as a delicious chew. In your dog's mind, the probiotic will feel and taste the same as its usual treat. The PetVitalityPRO is a soft duck-flavored chew that contains more than 20 active ingredients. It even includes a green superfood formula. Your dog will gladly eat up this delicious probiotic chew with pleasure. If for any reason your dog looks like it's not interested in the treat you can simply crumble the probiotic supplement and mix it with the dog's food.
The PetVitalityPRO strengthens your dog's gastrointestinal health, boosts its immune system, and restores the dog's stamina and energy. It is also an effective treatment for dog skin infections, urinary tract infection, and allergies. The supplement has 4 billion probiotic CFUs which help to maintain the health of your dog's gut. It also helps in preventing excessive gas, bad breath, and other dog infections. The supplement is available in jars of 60 and 150 chews to match your needs and budget.
Key Features
Enhances your dog's gut health and immune system
Contains high-quality ingredients
Helps to prevent allergies
Easier for dogs to consume
Fortified with antioxidants, vitamins, and phytonutrients
What do we like about it?
PetVitalityPro contains a perfect blend of ingredients that creates a healthy treat for your dog. The supplement comes with a 60-day risk-free money-back guarantee. It has a pocket-friendly price too.
---
The Purina Pro Plan FortiFlora Dog Probiotic is available in pre-measured packets for easy dispensing. It is one of the simplest ways of ensuring that your dog gets its daily dose of probiotics. This supplement helps in reducing health issues in dogs such as diarrhea, gas, and infections.
Purina Pro Plan FortiFlora Dog Probiotic is also quite easy to use. Just open up the packet and sprinkle the content over your dog's food. Most dogs like its taste. If your dog has suddenly developed diarrhea after a change in its diet, stress due to change in its environment, or after an antibiotic therapy, this supplement can be of great help.
Key Features
Effective probiotic supplement for both puppies and adult dogs
Prescribed by veterinarians
Helps to restore normal intestinal microflora
Natural product without artificial additives
What do we like about it?
This is an easy to dispense probiotic supplement as it comes pre-packed in small packets. The supplement is easy to mix with dog food. It is recommended for dogs with diarrhea and other gastrointestinal health problems.
---
This is a natural bacterial probiotic for both dogs and cats. It is a complete dietary supplement from Dr. Mercola and is formulated to promote gastrointestinal health in dogs and cats using 14 probiotic strains. It works by enhancing your pets gut flora, intestinal tract, and immune system.
The supplement also helps to increase nutrient absorption. It has a healthy balance of microorganisms to treat GI problems and boost nutrient absorption. Each serving has 58 billion healthy bacteria to keep your dog energetic at all times. Keep your pet healthy, happy, and free of allergies with Dr. Mercola Complete Probiotics for dogs and cats.
Key Features
Has more than 10 strains of bacteria
Promotes your pet's gut health
Restores the right balance after effects of antibiotics
Comes with 58 billion healthy bacteria
What do we like about it?
Give your dog the energy it needs with this completely natural product by Dr. Mercola. It uses ten strings of beneficial bacteria to boost your pet's gastrointestinal health and immune system. It is also easy to mix in dog food.
---
If you are looking for an impressive number of gut-friendly microorganisms in a single dog probiotic supplement, then the Pet Ultimates Probiotics for Dogs is your best option. It has 22 strains of probiotics species and around 2 billion colony units in each scoop of the powdered supplement.
The supplement is a tasteless powder that dispenses easily within seconds. Your dog will not even realize there's something extra in its food. It would just get healthier with every meal. Pet Ultimates Probiotics helps in the treatment of digestive problems including gas formation, bad breath, and even skin conditions. Most of these problems usually disappear after a few weeks of giving your dog the supplement.
Key Features
Contains 2 billion CFUs in every scoop
Massive 22 species of probiotics
Healthy concentrated formulation
Doesn't contain fillers, soy, wheat, sugar, and artificial ingredients
Easy to sprinkle on dog food
What do we like about it?
This easy to dispense probiotic supplement comes in a powder form which eliminates choking risks and the tedious efforts of forcing huge tablets down your dog's throat. It's a tasteless powder that dispenses within a few seconds. It has 22 different species of probiotics and is a healthy option for your dog.
---
Are you looking for a budget-friendly probiotic for your dog? The NUSENTIA Probiotic Miracle Dog Probiotics supplement is an effective and affordable dog probiotic option. It is available in powder form. The supplement can be used by dogs and cats, which makes it a perfect option for multi-pet households. It has a stable shelf life too.
Each scoop of the NUSENTIA Probiotic Miracle Dog Probiotics supplement provides around 1 billion CFUs, which deliver effective results. It is one of the most effective yet affordable solutions for dog digestive and gastrointestinal problems today. It also comes with a huge number of servings to last you for a long time.
Key Features
A vet-recommended probiotic with a billion CFU in each jar
Easy to administer
360 servings
Perfect for dogs with digestive health problems and allergies
Contains natural ingredients and perfect for gluten intolerant pets
What do we like about it?
The NUSENTIA Probiotic Miracle Dog Probiotics supplement helps in the treatment of dog and cat digestion issues and other health problems. It also keeps your pet's skin and coat healthy. It is made of natural ingredients and is therefore safe for pet use.
---
This is another effective probiotics supplement that helps to prevent the growth of potentially harmful bacteria in your pet's digestive tract. It's available in powder form and is easy to administer in pet food. The probiotic helps to address most symptoms associated with gastrointestinal discomforts such as vomiting, diarrhea, and constipation.
Each container of Rx Vitamins probiotics powder will last for about 3 to 12 weeks depending on the number of scoops you feed your dog or cat every day. The recommended dosage is normally 1 to 4 scoops per day. This is a strong supplement that contains fructooligosaccharides which help to stimulate the growth of useful bacteria in your dog's gut. It doesn't contain artificial flavors and additives.
Key Features
Prevents the growth of harmful bacteria in the gut
Helps to prevent and treat digestive discomforts
Can last up to 12 weeks
Doesn't contain artificial flavors and additives
What do we like about it?
Rx Vitamins Essentials is a great probiotics supplement that helps to prevent potentially harmful bacteria from growing in your pet's digestive tract. The supplement doesn't contain artificial flavors and other additives that could potentially affect your dog.
---
Tummy Treats probiotics are 100% natural dog allergy treatment supplements. They help to treat bad breath in dogs, yeast infection, diarrhea, and other digestive issues in pets. Tummy Treats are safe and effective in providing your dog with sufficient amounts of good bacteria to help the dog fight allergies and diseases. It also helps dogs get more energy and feel vibrant all day.
The all-natural supplement is not made from grain and doesn't contain corn, wheat, soy, and other grain ingredients. It also helps to improve anal gland issues in dogs and in boosting the dog's immune system. This is a blend of 6 dog digestive enzymes which help to improve digestion and the absorption of nutrients.
Key Features
Safe 100% natural dog probiotics
Helps to improve your dog's digestive
Boosts your dog's immune system health
Reduces ear infections, bad breath, and yeast infections
What do we like about it?
The Tummy Treats supplement is made from safe all-natural ingredients. It's non-GMO and doesn't contain wheat, corn, soy, and other artificial flavoring ingredients. It's a great choice for anyone that values the health of the dog.
---
This is another good supplement for both dogs and cats that's quite easy to swallow. It has six strains of probiotics and claims to be 15 times better than the other probiotic supplements. It's designed to improve the life of your pet, support the pet's digestive system, and support the pet's energy levels, healthy joints and bones, strength and vigor. It helps in promoting better nutrient absorption and tastes great for your pet too.
Key Features
100% natural probiotic supplement
An irresistible beef flavor that your dog will love
It's non-GMO and gluten-free
Contains 3 billion CFUs
Available in tiny, easy-to-swallow pearls
What do we like about it?
Hyperbiotics PRO-Pets is an effective probiotic supplement designed to boost your dog's health. It's an all-natural lactose-free and gluten-free non-GMO supplement with 6 strains of probiotics.
Dog Probiotics Buyer's Guide
Probiotics are living bacteria that assist your dog in developing and maintaining a healthy digestive system and stomach. We often consider bacteria as unhealthy organisms that can cause problems in your body or your pet's body. However, most vets recommend the use of probiotics to help your dog deal with a wide range of health issues such as intestinal infections, diarrhea, and many other health issues.
What Are The Benefits Of Probiotics?
Here are some of the key benefits of probiotics for your dog:
Treatment Of Irritable Bowel Syndrome And Intestinal Inflammation
Intestinal inflammation usually result from irritable bowel syndrome mostly caused by toxins that irritate the dog's intestines and colon lining. The problem can be mitigated by introducing live cultures of useful bacteria to suppress and eliminate the activity of these offending microorganisms. You can do this by giving your dog probiotics that produce SCFAs.
Boost Your Dog's Immune System
Probiotics are immune boosters and help to maintain your dog's wellbeing. The digestive tract of your dog is aligned with lymph vessels that carry different types of disease-fighting cells. The cells fight pathogens including bacteria and viruses present in the gut. They, however, can only fight the pathogens if the good health of the intestinal wall is properly maintained. Probiotics help to improve the integrity of the intestinal wall lining and boosts the function of lymphatic cells. This helps to improve the dog's immunity system.
Prevent Infections In The Dog's Urinary Tract
As stated above, probiotics help to improve your dog's immunity system by strengthening the gut's walls and the lymphatic vessels. Viruses and bacteria residing in the gut cannot enter the lymph and the general circulation. Without such protection, harmful microorganisms can easily circulate through the kidneys and attach to the urinary tract causing serious infections. Probiotic supplements help to prevent such urinary tract infections.
Reduce Or Eliminate Allergic Reactions
When the activities of microorganisms in the dog's body are eliminated or reduced, the immune system is further strengthened and allergic reactions are significantly reduced. Probiotics strengthen the intestinal linings and reduce contact between allergens and hyperactive immune system cells in the dog's gut. This helps to reduce and eliminate allergic reactions caused by unfamiliar or offensive ingredients in the dog's diet.
Improve Your Dog's Skin And Coat Health
When you feed your dog with probiotic supplements, you help to keep his digestive tract healthy and functional, which also helps to improve the dog's skin and coat condition. Probiotics eliminate the chances of harmful bacteria colonizing the dog's skin because there will be fewer bacteria in the dog's digestive system. The dog's skin and coat will remain healthy at all times.
Eliminate Stomach Upsets After Changing The Dog's Diet
Your dog is likely to suffer stomach upsets when you switch its usual diet. This might happen if you don't transition between the two diets gradually to give the dog ample time to adjust to the new diet. Abrupt changes in the dog's diet can eliminate useful bacteria in the intestinal tract and cause excessive gas or diarrhea. When you give the dog probiotic supplements while switching foods, it is more likely to maintain good health while making the diet transition.
Factors to Consider When Buying Probiotics for Your Dog
Dog probiotics come with different ingredients and different health benefits. Finding the right probiotic product for your dog can be an overwhelming task given the huge number of such products available on the market today.
Here are some of the key factors to guide you when looking for the best probiotic product for your dog.
Capsule vs. Powder Form
The first thing you need to consider is how you will serve the probiotic to your dog. Different dogs have different preferences. For instance, some dogs will not eat anything served in pill form so buying probiotic capsules will definitely not work. You can disguise the probiotic by mixing it with your dog's food. Probiotics for dogs are available in capsule or powder form. Capsules can be mixed in the dog's food or opened and sprinkled in the food. Powder probiotics are easier to serve because they are usually odorless and flavorless. If your dog is a picky eater, you may need to go for probiotic products that are available in powder form.
Allergy-Friendly To Your Dog
Check if your dog has an allergic reaction to any of the probiotics ingredients. You don't want to cause more problems to your dog while trying to solve one problem. For instance, avoid probiotics that have wheat or dairy ingredients which can aggravate reactions if your dog has food allergies. Check the ingredients carefully and confirm that the product is allergy friendly before you purchase. Look for key phrases such as gluten-free, wheat-free, and dairy-free. There are dog probiotic products that come with natural ingredients including grass which may not react well with your dog.
Health Benefits Claims
All probiotics are manufactured to boost your dog's digestive and intestinal health. Some provide better health benefits than others. It will, therefore, be important to check the exact health benefit the probiotic product has before buying it. Most probiotics improve your dog's gut health and reduce diarrhea and constipation. There are other advanced probiotics with microorganisms that help to prevent vomiting, limit gas, and give your dog a healthier and shinier skin. While looking for health benefits, avoid going overboard by buying probiotics with too many ingredients that could be harmful to your dog. Just look for a product that's beneficial to your dog's health and well-being.
Number Of Servings Per Package
There isn't an exact formula for the right size or package of probiotics that work best for all dogs. Usage depends on how many times you'll feed the supplement to your dog each day. Probiotics in powder form provide more servings in each package and will, therefore, last longer. Powder servings can be adjusted easily and even save you money in the long run. However, probiotics in capsule form tend to be cheaper when you buy them in bulk.
Does The Manufacturer Offer A Money-Back Guarantee?
Most probiotic products are comparatively pricey. It's, therefore, important to ensure that the product delivers the promised results or you will end up feeling cheated. So look for a probiotic product that comes with a solid money-back guarantee from the manufacturer. Most brands provide a 60-day money-back guarantee while others offer guarantees of up to 90 days. However, your buying decision shouldn't solely depend on a money-back guarantee but on the quality and benefits of the product.
Conclusion
Your dog will benefit from a probiotic supplement in more ways than one. You can give the probiotic to your dog to keep it healthy or to solve digestive and intestinal problems.
There are different probiotic products on the market today but our top pick for the best dog probiotic product is the Zesty Paws Probiotic Bites with Natural Digestive Enzymes Chews. It's the best option for dogs with GI tract and immunity problems.
---
The Review
Best Probiotics For Dogs