Best Service Dog Vests For Working Dogs
As the name implies, service dogs are trained specifically to serve or help people with disabilities like blindness or mobility challenges. Living with a disability can be extremely challenging and a service dog can make life much easier.
Most service dogs wear a special vest to show that they're not a regular pet. This is why they're allowed to enter places that prohibit regular pets, including airplanes, restaurants etc. If you're on the market for a new vest to fit your service dog, you've come to the right place.
We did some digging to bring you a review list of the best service dog vests on the market right now. The following selection of products is based on a criterion that includes fit, visibility and customer reviews.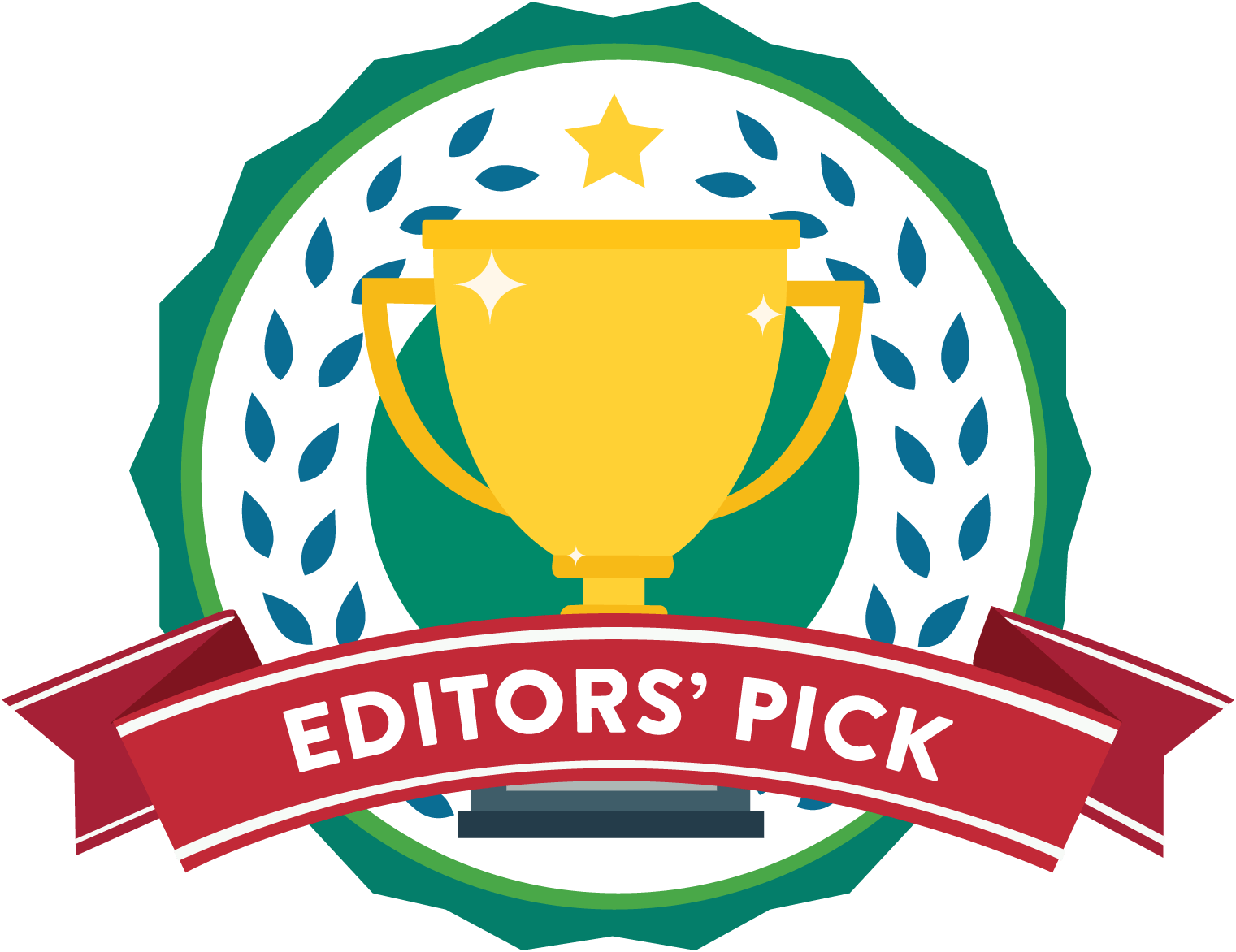 ---
This Industrial Puppy service dog harness is made with your pet's comfort in mind. It's constructed from breathable and fast drying material, which means your dog can wear it in any weather condition and even in the pool.
It features adjustable straps to ensure a perfect fit whether you're strapping it in from the waist, chest or ribcage. The easy-snap parachute is designed to make sure that the harness stays secure no matter how much your dog moves around. All you have to do is clip it shut on the belly buckle and you're good to go!
You'll be glad to know that this harness also comes with a reflective safety band that'll keep both of you visible during low light conditions and at night. It also comes with removable patches so you can change them whenever you like.
Key Features
Industrial grade construction
Adjustable straps
Underside made from lined soft-mesh
Sturdy D-ring leash
What do we like about it?
It's super easy to use this harness because it comes with 50 vibrant cards that will help you get the most out of its features. These cards will also help to refresh your memory about the service dog rules set out in the ADA Act of 1990.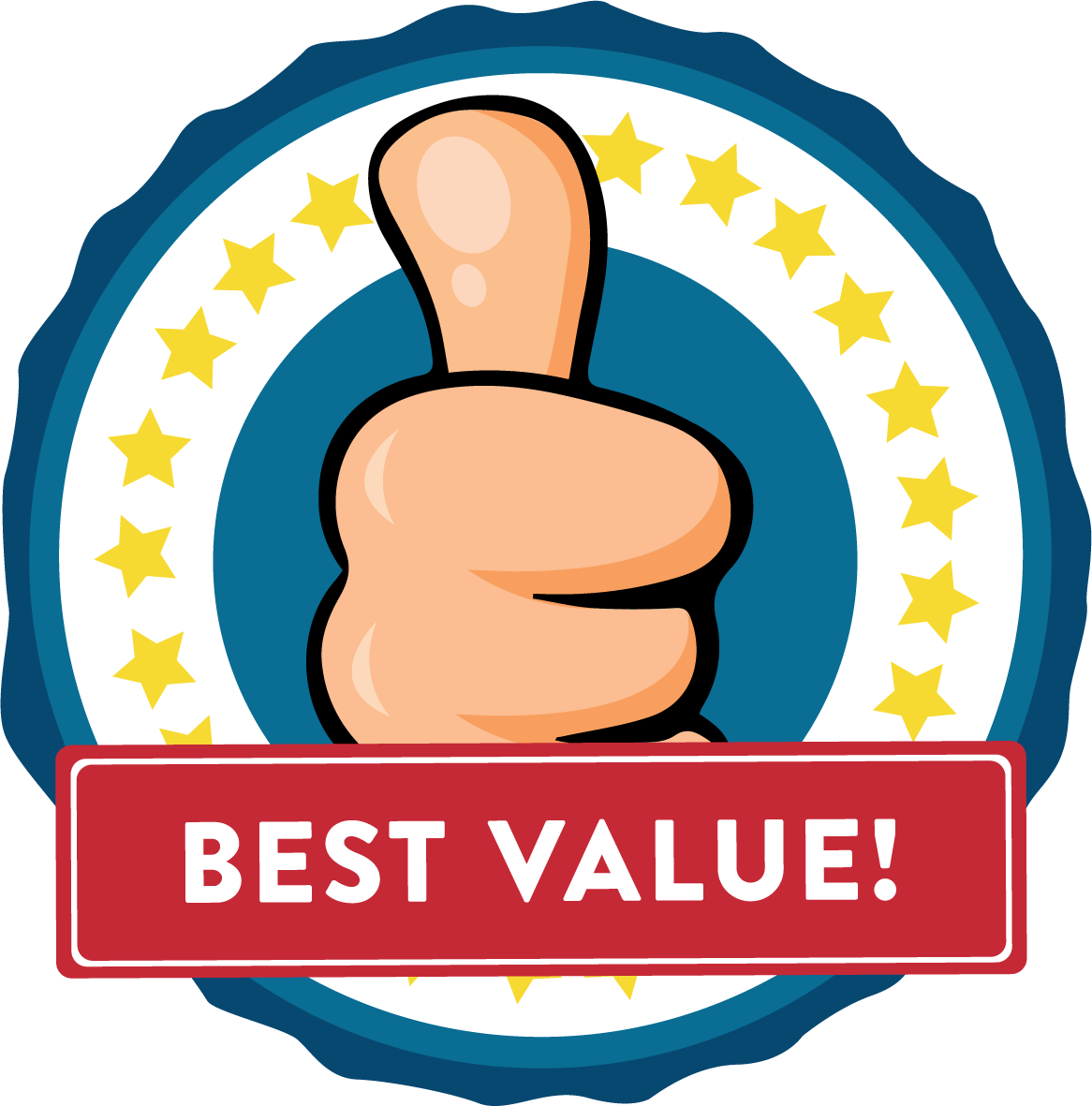 ---
This is a very comfortable service dog vest harness from Fairwin. It's made from high-quality and durable nylon. It features a breathable mesh lining with padded back and neck straps for long term wearing, as well as the "SERVICE DOG" patch to show that your pet is a service dog. This patch is removable so you can always take it out. The dedicated ID tags, D-Ring leashes, and upgraded top-mounted standing handle make this a complete package.
To get the perfect fit for your dog, measure it accurately by making a full circle around the rib cage while your dog is standing. You may also check the provided size chart on the Fairwin website. For the best results, always order a size up if you're unsure about your dog's size.
There's a built-in handle at the top of this service vest which makes it much easier for you to control it for training purpose. It also comes with a standard Steel D- Ring that you can use to attach ID tags and leashes. The duo of reflective Velcro patches improves visibility in low-light conditions and you can swap the removable "service dog" patch for something else if you like.
This dog vest is made from sturdy nylon material with a breathable inner lining for a cool and comfortable walk.
Key Features
Durable and comfy
Available in 6 different sizes
Backed by a 20-month warranty
What do we like about it?
This is a great, budget-friendly option. It's comfortable and made from high-quality materials. It has a convenient sponge filling and a breathable inner lining.
---
This super comfy service dog vest harness comes with a unique feature in the form of an elasticated sponge-padded inner fabric. This makes it ideal for your dog to wear it in all weather conditions and its adjustable straps guarantee a comfortable fit. The straps are adjustable from beneath the vest and on the front to make for the perfect fit.
This Chai's Choice vest features a scratch-resistant outer layer, a feature that'll come in handy when you take your dog on hikes and walks in the woods. The sturdy handle and D-ring leash hook will make it easier for you to train your dog or control it.
This vest also comes with a large side label with a reflective patch with the letters "SERVICE DOG" spelled out. The best part is that you can always remove the labels if you like and replace them with another patch.
For extra visibility in low light conditions, this vest comes with reflective stitching and webbing all over. This is also one of only a few service dog vests that come in several colors and sizes.
Key Features
Comes with detachable reflective strips
Covered in water and scratch-resistant material
Elastic sponge padding
Adjustable straps
What do we like about it?
Available in five different colors and six different sizes, you can't go wrong with this service dog vest.
---
The FAYOGOO dog vest harness is designed for comfort and functionality. It is available in vibrant colors that are hard to miss, even without the reflective features. If you like to keep things low-key, you could always opt for the red color which is not as bright as the other color options.
Thanks to the simple clip and release mechanism, it's super easy to put this on and take it off. You can even adjust the padded straps to ensure a secure fit. Just make sure to adjust them before you put in on because you don't want to tinker with the vest while your dog is wearing it.
This vest is built from breathable, lightweight material that won't drag your pet down when you take it for walks. This vest has an elasticated fit to ensure a comfortable and secure fit regardless of your dog's size. These features help to prevent chafing and rubbing.
On the side labels of the vest are the words "service dog" in bold font and color, while the front of the vest features a reflective band for even better visibility. These patches are removable so you can replace them with other patches if you like. You can even replace them with labels that represent the specific purpose of your service dog, whether it's to offer medical or mobility support.
Key Features
Available in an array of vibrant colors
Durable design
Offers high visibility
Super comfortable
What do we like about it?
We love the fact that this service dog leash comes with a stainless steel D-ring that you can use to attach your dog's leash while you're on the go. Alternatively, you can use the handle located at the back of the vest to control or train your dog.
---
The Bolux service dog harness is ideal for active dog owners who enjoy going on outdoor adventures with their pet. It comes with safety reflective straps to make sure your dog remains highly visible in crowded places and low light conditions.
This rugged harness is designed to withstand different conditions and can be worn outdoors when hiking, running, training, hiking and even hunting. It also comes with a D-ring for the leash and a sturdy handle so that it's easier for you to control your dog in public.
It's worth mentioning the adjustable straps which you can quickly shift through the snap-on buckle at the front. This enables your dog to move around freely no matter where you are without feeling constricted, and you'll be able to use the same harness as your dog gets older.
Key Features
Made from heavy-duty materials
Comes with safety reflective straps
D-ring for leash attachment
Adjustable straps
What do we like about it?
This dog harness is made from heavy-duty oxford cloth which is waterproof and durable enough to handle different weather conditions. This evenly distributes pressure to prevent pulling and choking so you can always have a peace of mind knowing that your dog is always comfortable.
---
GOLDBELL has done very well with this dog vest harness. It features a soft interior fabric which is comfortable breathable, while the outside is made from rugged nylon. There's also a D-ring leash attachment which makes it easy for you to control your dog while walking.
Other features include two removable patches with the words "SERVICE DOG" emblazoned in bright reflective letters. These patches are removable so you can replace them with another sign if you like.
For added safety, this dog vest is adjustable at the neck and chest level. Just make sure to measure your dog correctly before you purchase this vest to make sure that you order the right size. Keep in mind that this harness isn't suitable for small breed dogs that weigh less than 81 pounds.
Key Features
Backed by a 2-year warranty
It's adjustable around the chest and neck
Comes with two detachable patches
The exterior is made from nylon
What do we like about it?
This service dog vest is super easy and comfortable to wear thanks to the thoughtful design and construction. The reflective thread throughout the vest is helpful at keeping your dog highly visible in low light conditions.
---
This is one of the most well-insulated dog vest harness products available. Its thick cushioning is designed to protect dogs from overheating and chafing from rough materials and it has a breathable interior for cool and comfy wearing.
This vest is available in six different sizes for you to choose from, taking into account the ribcage size and girth of your dog. Its size range starts from XXS which means it's suitable for tiny breeds and "toy dogs" while the biggest available size is XL. The ALBCORP vest harness can be adjusted from the neck and chest level to ensure an ideal fit, while the easy-snap clasp makes it easy to put this vest on and take it off.
You can attach a leash and keep it in place using the stainless-steel D-ring while the reinforced handle is perfect for controlling your dog in the outdoors. This harness is great for training purposes and it'll give you confidence when out in the walks with your dog.
Key Features
Fully adjustable
Available in several different sizes
Unique design
Super comfy
Durable and long-lasting
What do we like about it?
This dog harness is designed for dogs of all sizes, even pups with a girth of 43 inches. It's well-insulated and easy to put on and take off.
Service Dog Vest Buyer's Guide
Service dog vests come in all types of different makes and materials. In addition to sturdy construction and functional design, there are certain key features that each harness should feature. Not even the best design can save a harness that lacks these essential features.
That's why we're providing you with a list of the most important factors to consider before you pick a service dog vest for your pet. Read on to find out what they are.
Reflective Trim
A reflective trim is a helpful feature that ensures that your dog will remain visible at night or in low light conditions. That way, you can go on evening walks with your dog and it's the easiest way to show people that it's not just a regular pet but a service dog.
Likewise, you can also pair your service dog vest with a dog LED collar for added visibility at night.
Handles
Most harnesses come with a handle for better control of the dog and to provide added support for anyone that needs their dog for mobility purposes. It doesn't matter what the purpose of your service dog is, it's necessary to make sure that the harness features a sturdy handle.
Some handles allow you to lift the dog on its hind or front legs, and this usually comes in handy for disabled or older dogs.
Pockets
Pockets can also come in handy for storing treats and toys for hiking or hunting trips. You may also use these pockets to store your ADA cards and other relevant documents about your condition. You might need these to get through airports or other places where dogs aren't usually allowed.
Use
Your dog's service dog vest should also be easy to put on and take off. The last thing you need is a dog harness that'll give you a hard time when you have to attach or detach it. A good quality vest should come with a buckle to secure the vest and you should be able to put it on over your dog's head in just a few seconds.
Service dogs are just like any other regular dogs. Shower them with loads of love and care. Remember to brush them regularly with these canine deshedding brushes.
Removable Patches
Most service dog vests come with removable patches that are designed to show that your pet is a service dog. These usually come in handy when you go out on walks with your dog, and they're removable so you can always replace them with something else or leave them out to keep the vest simple.
Conclusion
Now that you know how important service dog vests are, it's time we reveal our ultimate top pick. It's the Industrial Puppy Service Dog Harness!
Why did we choose this one in particular?
Well, it's made from industrial grade materials to suit different conditions and it comes with convenient features such as adjustable straps, soft mesh lining, and a D-ring leash attachment. In addition to its durable construction, this vest is easy to clean and comfortable to wear. The best part is that it comes with ADA Act 1990 cards that you can use to refer people when they ask about why you need a service dog while showing them the importance of your pet wearing the harness.
---
The Review
Best Service Dog Vest