A badass pooch needs an equally rocking name to match the super cool persona. You want it to make a solid impression without going over the top. Stumped for the perfect, baddest name for your pupper? We got you covered!
A badass dog name is only befitting If your canine has a boss-like personality. The name Alpha fits him to a T. Or how about naming him after epic mythical gods like Zeus, Apollo, and Hades? You can also go for cute but badass such as Bear, Black Panther, or Fang.
Look no further and feast your eyes with the awesomest, most badass dog names that rightfully belong to your doggo. Check out our top picks and find the perfect name for your pooch.
Badass Dog Names That Start With 'A'
Acadia
Ajax
Alaska
Alpha
Altas
Anarchy
Anthrax
Apollo
Arc
Arrow
Axe
Axel
Badass Dog Names That Start With 'B'
Bandit
Bear
Beast
Beef
Bender
Binks
Black Panther
Blade
Blaze
Blizzard
Bolt
Bones
Boots
Bowser
Brick
Bronson
Bronx
Bruno
Brute
Buck
Buckle
Bull
Bullet
Bundaberg 
Bundy
Butcher
Buzz
Badass Dog Names That Start With 'C'
Cannon
Chainsaw
Charge
Chase
Cheetah
Chilli
Chip
Chomp
Chompers
Chop
Chuck
Claws
Clyde
Crackers
Crackle
Crank
Crash
Cricket
Croc
Crookshanks
Cyclone
Badass Dog Names That Start With 'D'
Dash
Diesel
Digger
Disc
Doyle
Dozer
Draco
Drip
Drone
Duke
Badass Dog Names That Start With 'E'
Echo
Elixir
Energy
Excel
Extra
Badass Dog Names That Start With 'F'
Fang
Fender
Ferrero
Flame
Flip
Floyd
Fox
Frisco
Badass Dog Names That Start With 'G'
Ghost
Griffin
Grim
Gryff
Gunner
Badass Dog Names That Start With 'H'
Hades
Hail
Hannibal
Hans
Hawk
Hendrix
Hunter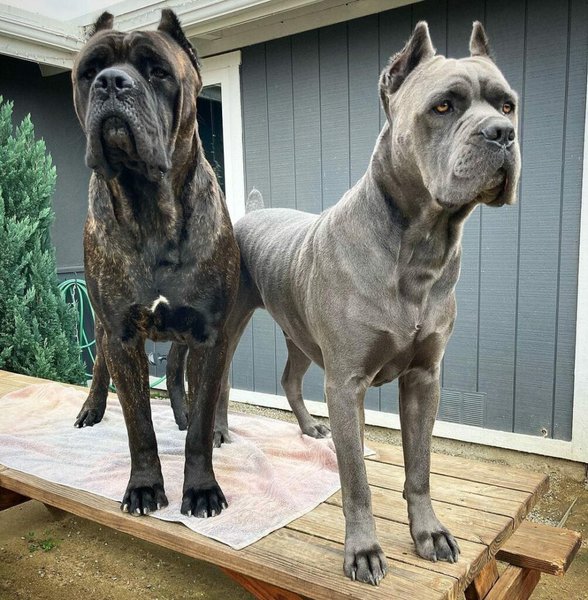 Badass Dog Names That Start With 'I'
Icon
Impulse
Inferno
Inspire
Iron
Badass Dog Names That Start With 'J'
Badass Dog Names That Start With 'K'
Badass Dog Names That Start With 'L'
Laser
Lasher
Lockjaw
Loki
Lucid
Lucifer
Badass Dog Names That Start With 'M'
Magnum
Major
Maverick
Mercury
Mercy
Midnight
Mongoose
Moon
Moonlight
Badass Dog Names That Start With 'N'
Nails
Nero
Nightmare
Nirvana
Nyx
Badass Dog Names That Start With 'O'
Oath
Olympia 
Onyx
Optimus
Ozzy
Badass Dog Names That Start With 'P'
Phantom
Phoenix
Pilot
Pit
Psycho
Puma
Pyro
Badass Dog Names That Start With 'Q'
Quaker
Queen
Quest
Quincy
Quinn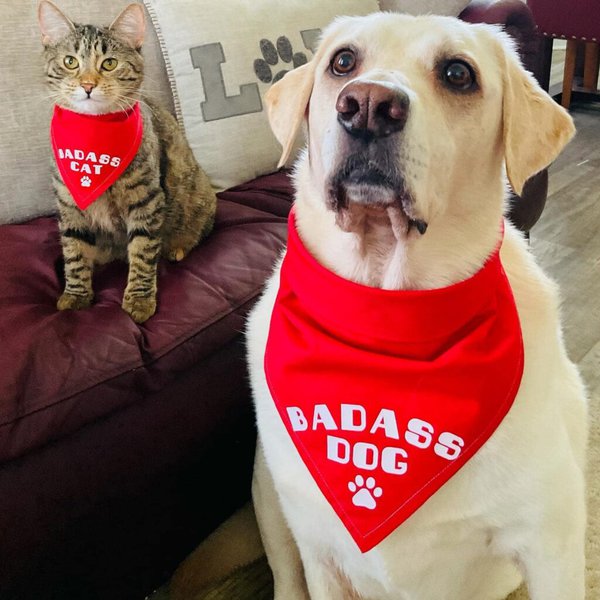 Badass Dog Names That Start With 'R'
Racer
Rain
Raven
Rex
Riot
Ripper
Risk
River
Roach
Rock
Rocky
Rogue
Runner
Rusty
Ryder
Badass Dog Names That Start With 'S'
Sabo
Salem
Scar
Scorpio
Segal
Shadow
Shark
Shotgun
Sidious
Sinister
Sirius
Skelter
Skit
Slash
Slayer
Sled
Slingshot
Smoke
Smokey
Snap
Snarls
Sniper
Snow
Sooty
Spark
Spike
Spite
Splat
Spy
Steel
Storm
Stub
Badass Dog Names That Start With 'T'
Tank
Thug
Torment
Trap
Traz
Trigger
Trip
Badass Dog Names That Start With 'U'
Ultima
Ultra
Ultron
Uma
Unity
Badass Dog Names That Start With 'V'
Valient
Valor
Venom
Vix
Vodka
Badass Dog Names That Start With 'W'
Whipper
Whiskey
Winter
Wolf
Wolfgang
Badass Dog Names That Start With 'X'
Badass Dog Names That Start With 'Y'
Yammer
Yapper
Yeller
Yoda
Yoko
Badass Dog Names That Start With 'Z'