Emergency Vets in USA
Helping Pet Owners Find Emergency Vets In Their Area
Find Emergency Vets Near You by Zipcode
Emergency Vets Near Me
Protect your beloved pets without breaking the bank
Find Your Nearest Nearest 24 Hour Emergency Vet by State (most populated US states)
UNAWARE OF THE BREED OF YOUR DOG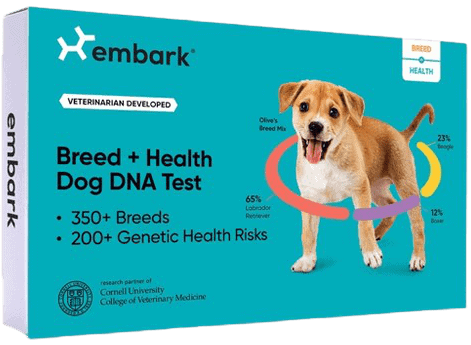 Take a dog DNA test at the comfort of your home! Check out the Embark Vet Dog DNA Breed + Health Kit today!
Useful Reads
Looking For Emergency Vets USA?
Every responsible pet owner is willing to spend however much it takes just to save their precious four-legged friend's life.
But what if you have no idea where or how to begin your search for a vet clinic near you? A quick Google search for "emergency vets near me" can pull up dozens of confusing results. The last thing you want in an emergency is to go through each option and make phone calls to know which one is available to help you.
The Goody Pet Emergency Vets USA Locator is here to make things much easier for you. We offer a directory of qualified and trustworthy vet clinics, including 24 hour vet hospitals in your area.
Search For Local Emergency Vets and Animal Hospitals Near You
In just 3 simple steps, you can find the most suitable emergency vet you need:
Type in your zipcode on the search bar, or
Select the state and city that you are in to see the list of vets near you.
Get the details of the vet clinic to either call the vet clinic or drive to their location and receive immediate help your pet needs.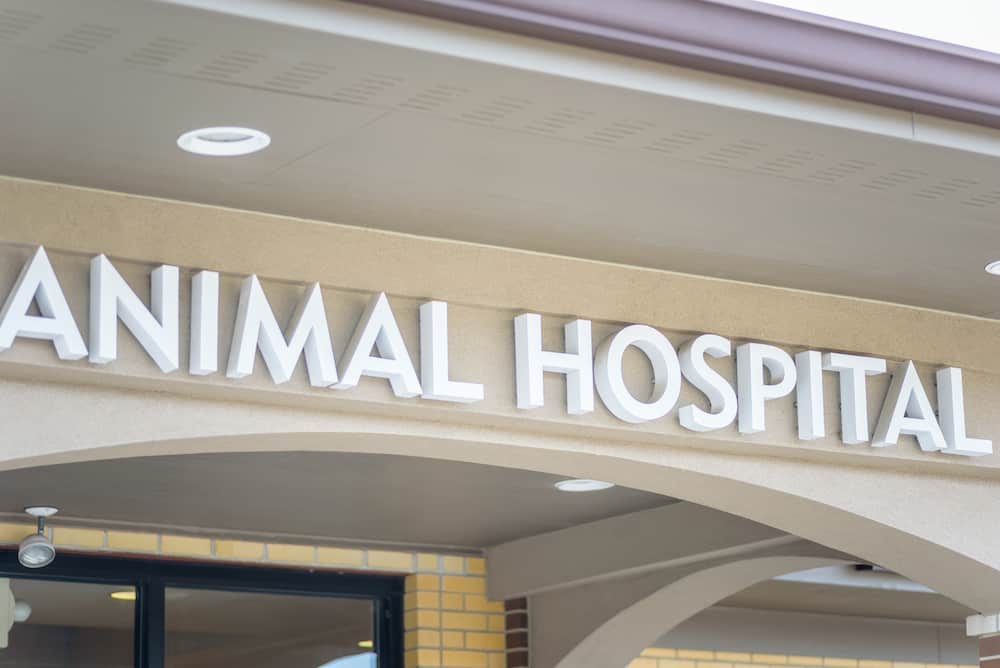 Our Stringent Requirements for Emergency Vets
Our database features over 900 cities and thousands of emergency vets in the country. We review each prospective veterinarian's qualifications and list of services before we feature them in our list.
Once they are in our database, we guarantee that they have met the following requirements:
On-Call or After Hours
Emergency Hours
Open 24/7
Certified General and Specialty Practitioners
We include up-to-date details about the clinic and vet's name, location, business hours, contact information, as well as the website address. You can go through the information more thoroughly to determine if they meet your particular needs.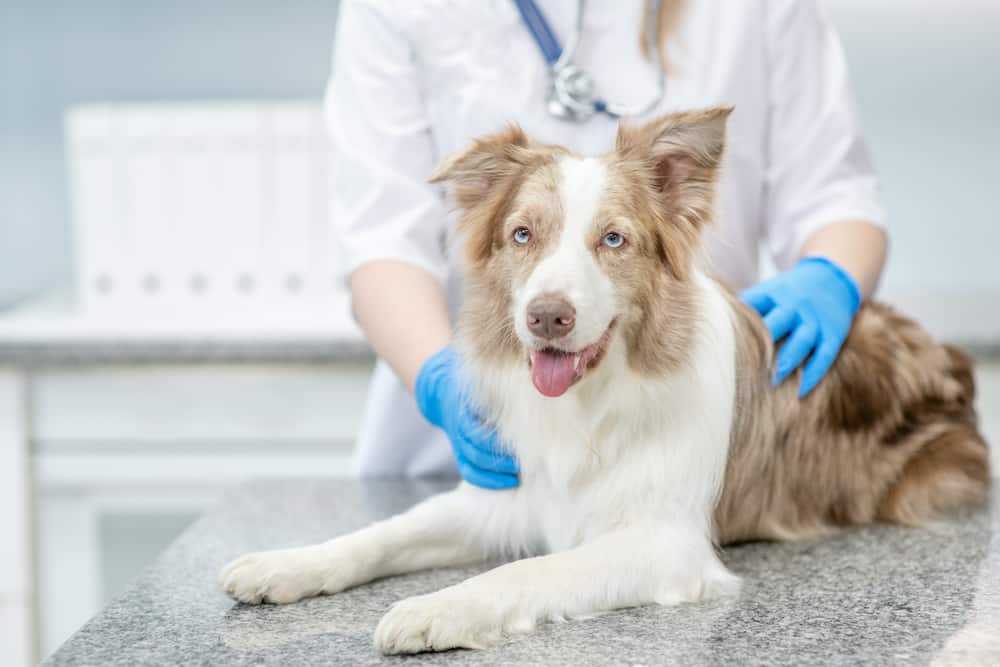 24 Hour Vets Near You, Emergency Vets Near You
Just like most businesses, many vets are open only at certain hours. The dilemma is in finding a 24 hour vet that can help your pet no matter what time of the day or night.
This is why many people ask themselves, "Where can I find an emergency vet clinic near me" just so they can provide the quick treatment their pet needs.
If you are lucky enough, there may be a vet or two in your area who can provide emergency treatment. In some cases, a big city may only have just one 24 hours animal hospital. But what if you have no idea how to reach this person who is literally your pet's lifeline?
We speed up the process of helping you find a certified veterinarian at your fingertips. Our vast directory of emergency vets features their operating hours and clinic location. Most of them are open on weekends and at odd times of the night or day.
Animal emergencies occur no matter what age or stage in life your pet may be. These situations happen all the time, so it makes sense to put your local emergency vet's phone number on speed dial for a quick response. Find a certified expert today by searching our database and rest easy knowing that your pet's immediate needs are covered.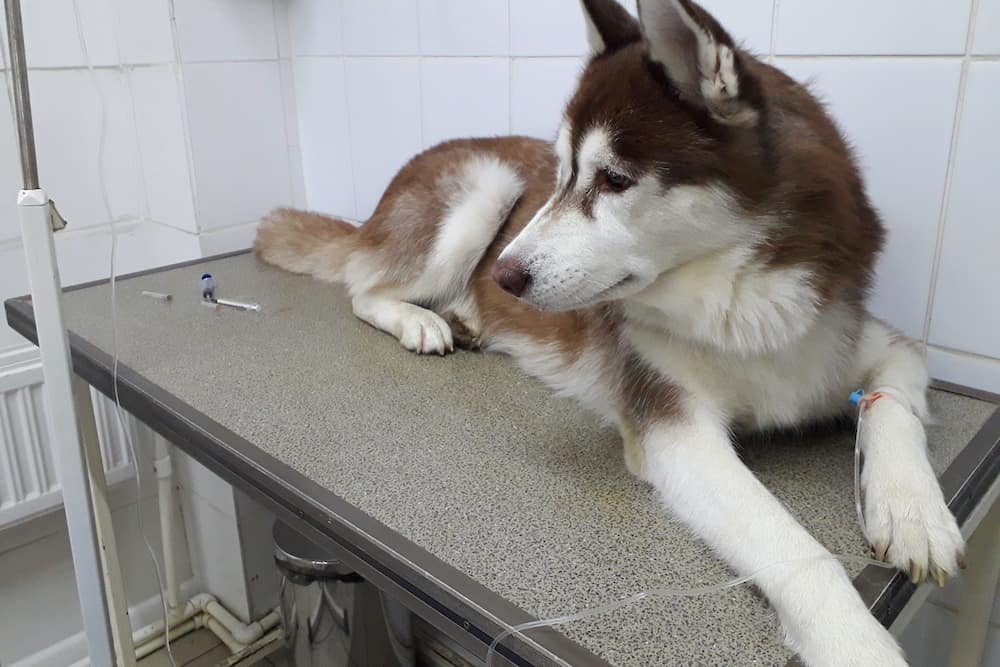 ER Vets Open on Saturday
It is not easy to find an emergency vet clinic that is open on Saturday. What can you do when dear little Fido has a really bad accident that only a certified vet can help?
Most major cities in the US are teeming with dozens of emergency animal hospitals. Thus, finding one at the time you need it should be relatively easy. However, it is not always the case in rural and remote areas. In fact, you may have to drive to a nearby larger city just to find a certified ER that is available on Saturday.
There is also a risk of finding results on online searches that are not up-to-date. The address and phone number may be accurate but the business hours are not. If you drove several miles with your pet to reach the clinic only to find the large "CLOSED" sign on the door, this is quite frustrating, isn't it?
You could have spent your time and energy driving to an emergency animal hospital that you knowfor sureis open to help your suffering pet.
The Goody Pet Emergency Vets USA Locator saves you time, energy, and your pet's precious life by giving you accurate and updated information on 24 hour vets in your area. No more running around and relying on assumptions that a clinic in question is open.
If you are one of those who wonder, "Is there an emergency vet near me?", you will find our database to be an indispensable resource for you.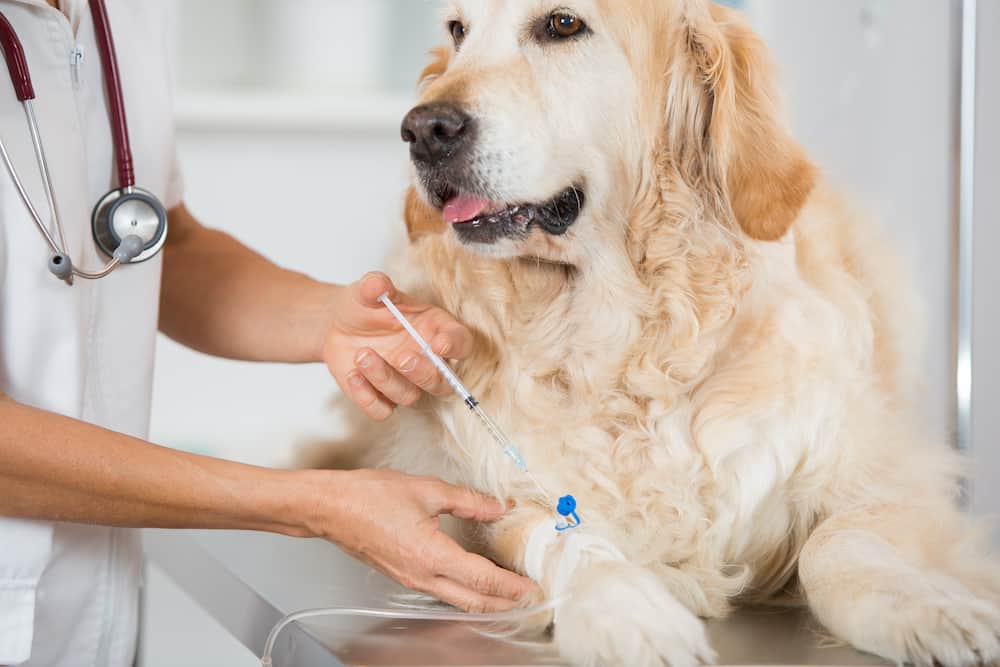 Vets Open on Sunday
You can easily count on your fingertips an available vet on Sundays. It is typical among most vets to have their off-days on this day of the week. Meanwhile, you are in a panic mode asking yourself, "Are there emergency vets near me?" because your pet needs quick medical attention.
If only you could choose a day for an emergency, we are very sure you would not want it to fall on a Sunday. But things happen when you least expect it - accidents and injuries are unpredictable. Whether it is a broken bone, car accident, or deep cuts, your furry friend requires help without delay.
Instead of asking "Is there a 24 hour vet near me", the first thing to do is to head over to our database. We provide a comprehensive and updated list of emergency vet clinics in various areas in the country. In a matter of seconds, you should be able to spot just the right 24 hour emergency vet near you.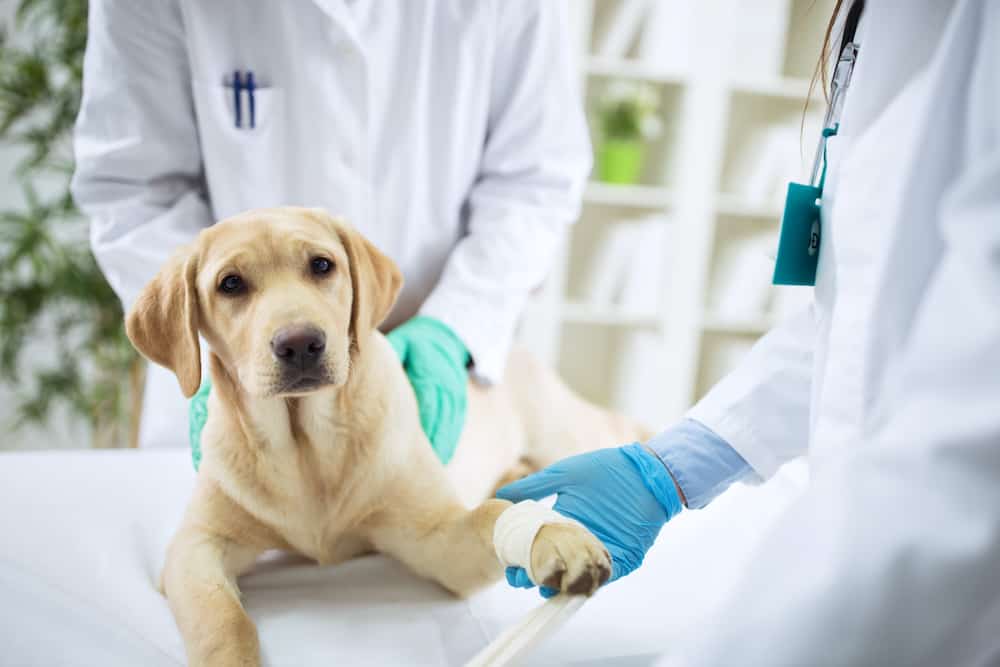 Walk In Vet Clinics
Some people find it hard to find a 24 hour animal hospital that allows walk-ins. Most of the time, they require appointments, which is not quite feasible during emergency cases.
Fortunately, there are a few local vet clinics that facilitate assistance to walk-in patients. They are willing to provide immediate treatment even without calling them ahead of time. However, you have to keep in mind that it is always more preferable to give them a heads-up before you arrive.
Once you have found an emergency animal hospital in our database, you should call them first to provide a brief background of the problem. This allows them to prepare all the necessary tools and equipment required for your pet's treatment. Furthermore, it helps to speed up the process of responding to your needs since they already know what to expect.
Some vet clinics would also want you to call, so they can determine if there is a need for additional specialists to conduct the medical procedure.
It is easy to panic when your dear pet is in such a bad condition. But always try to remember that you are not alone in this situation. We are here to help you find a qualified emergency veterinarian to assist you. Give them a call, and they should be able to provide the best help your pet needs.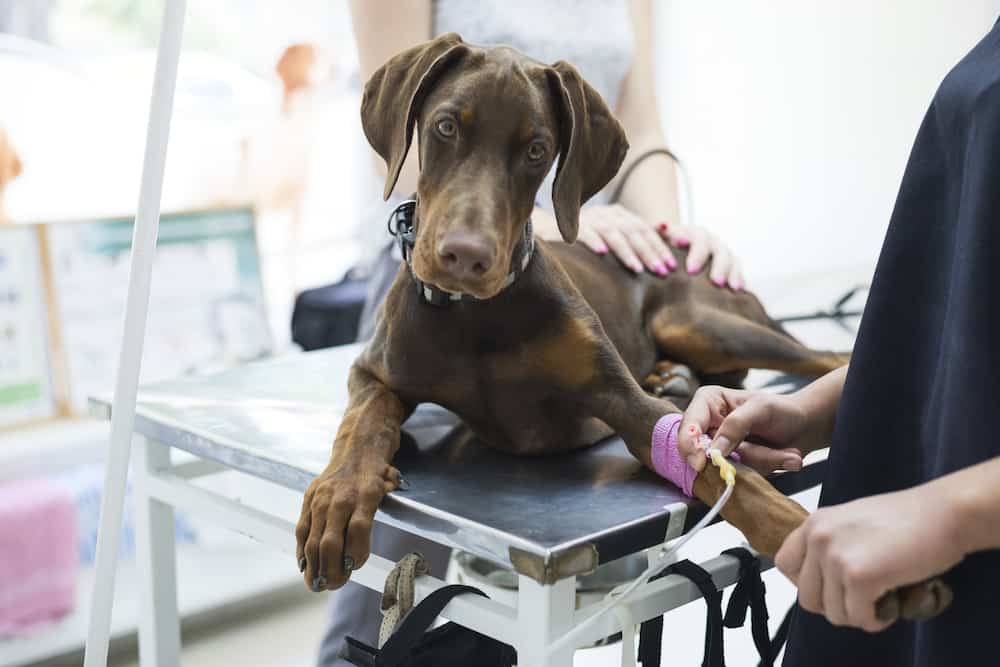 After-Hours Animal Hospitals
Waking up at 2 AM to hear your dog whimpering in pain is an alarming situation for every pet owner. This can leave you hastily going through your phone contacts for "an emergency animal hospital near me".
Finding a vet clinic that's open on weekends is just as difficult as finding one that offers after-hours medical assistance. What can you do if your pet requires medical treatment right away
The good news is that there are animal clinics that are open at odd times of the night or day. In some instances, you may need to drive a few hours to reach them. But a vet that is a few hours' drive away is better than no vet at all. Especially when your dear pooch is in a terrible state.
Check our list of after-hours vet clinics in your area as your first course of action in an emergency. These animal hospitals are equipped with additional equipment, resources, and specialists on-call for all types of emergency cases. You can rest assured that your pet will receive the medical attention needed in no time.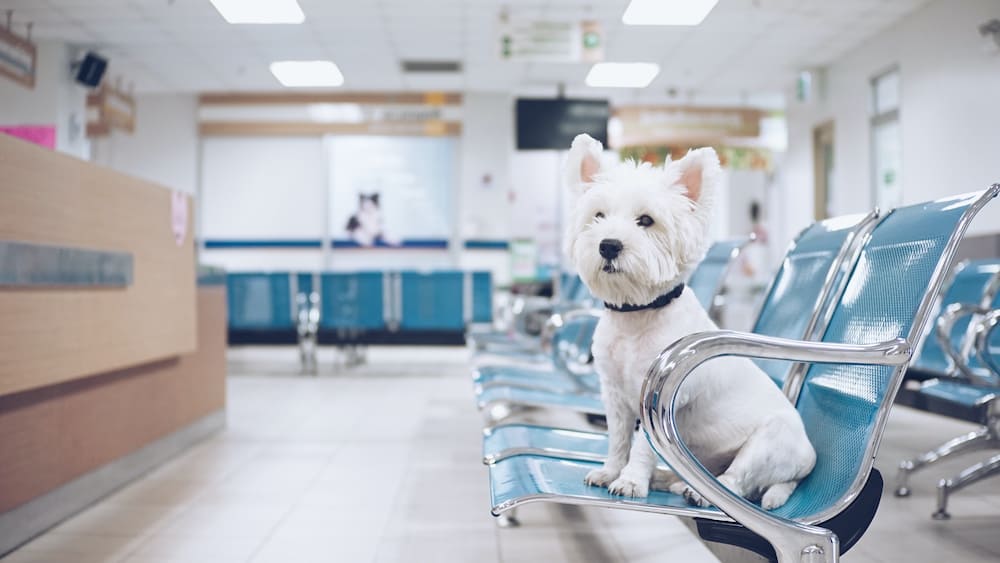 Local Veterinarian Pet Hospitals
Emergency situations with pets are highly stressful to deal with. You need to quickly find the closest vet clinic that can make a huge difference in your poor little pet's life.
Whether you need an animal hospital that is open on weekends, after-hours, and accepts walk-ins, you can find one that's near you from our extensive database. The Goody Pet Emergency Vets USA Locator is happy to help in any way possible to locate the right specialists in seconds.
Please feel free to check our website to get the information you need today or bookmark us for future reference.