So you just got yourself a blue-coated pooch – congrats! Now all your little guy or gal needs is a name… And we got you covered right here. We've gathered a list of the coolest blue dog names to knock your socks off!
Move over Blue's Clues because we've got something more awesome for a blue pooch name. Whatever letter of the alphabet you like for a name, we've got a badass suggestion you wouldn't want to miss out on.
Go ahead and check out our list of blue dog names below. The only dilemma you'd get is picking out just one because they're all so awesome for your equally amazing pup!
Blue Dog Names That Start With 'A'
Admiral
Aegean
Akasa (Kannada)
Aki (Akijan – Belarusian)
Albert (King, blues singer)
Anga (Swahili)
Aqua
Aquarius
Asman (Turkmen)
Aspan (Kazakh)
Aspen (Colorado)
Asul / Azul (Cebuano)
Atlantic
Avatar
Azraq (Arabic for blue)
Azure
Blue Dog Names That Start With 'B'
Bada (Korean)
Badda (Somali)
Bahari (Swahili)
BB King (blues singer)
Beast
Beau
Belle
Bessie (Smith, blues singer)
Bien (Vietnamese)
Billie (Holiday, blues singer)
Biru (Indonesian)
Bluebell
Blueberry
Bluey (had to!)
Bruiser
Bruno (Brunnera)
Bubbles
Bulu (Buluu – Nyanja)
Buster (Bunny)
Blue Dog Names That Start With 'C'
Cambridge
Caribbean
Caspian
Celu (Corsican)
Cerulean
Cheese
Chelsea
Chomper (land before time)
Cielo (Esperanto)
Coast
Cobalt
Cookie (monster!)
Cop
Blue Dog Names That Start With 'D'
Dalai (Mongolian)
Dangus (Lithuanian)
Dash (Rainbow Dash)
Delphi (Delphinium)
Denga (Shona)
Dengiz (Uzbek)
Denim
Deniz (Turkmen)
Derya (Kurdish)
Diva (5th element)
Dixon (blues singer)
Dolphin
Dory (Finding Nemo)
Blue Dog Names That Start With 'E'
Eeyore
Elmore (James, blues singer)
Elsa
Elwood (blues brothers)
Etta (James, blues singer)
Everton
Blue Dog Names That Start With 'F'
Faith
Fiji
Freckles
Freeze
Frost
Frostie
Blue Dog Names That Start With 'G'
Genie (Aladdin)
Glacier
Gonzo (muppets)
Gordo
Grover (Sesame Street)
Blue Dog Names That Start With 'H'
Hades
Harlequin
Havet (Swedish)
Heaven
Heli (Welsh)
Hendrix (blues singer)
Hermes
Hitomi (Japanese for blue eyes)
Hopkins (Lightnin', blues singer)
Horton
Huckleberry (hound)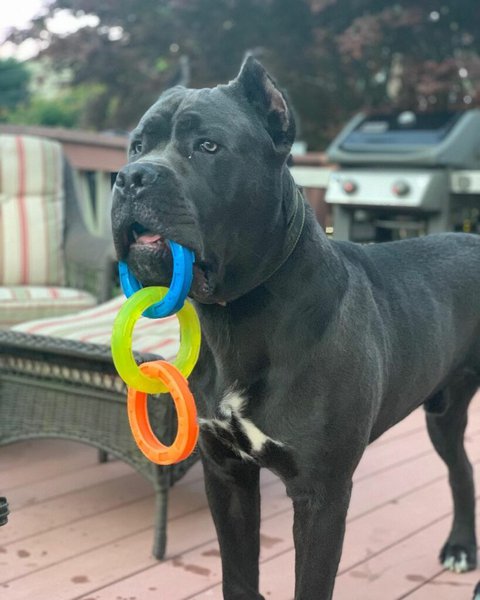 Blue Dog Names That Start With 'I'
Ice
Icecube
Iceman
Ikea
Indian
Indigo / Indy
Iris
Blue Dog Names That Start With 'J'
Jake (Avatar)
Jake (blues brothers)
Jay (blue jay)
Jeans
Jedi
Jimi (blues singer)
Jura (Latvian)
Blue Dog Names That Start With 'K'
Kai (Hawaiian)
Kaiyo (Japanese)
Kev (Khiev – Khmer)
Kiko (Kikorangi – Maori)
King (blues singer)
Blue Dog Names That Start With 'L'
Lagoon
Lani (Hawaiian)
Lazuli (lapis)
Levi
Lightnin' (Hopkins, blues singer)
Lightsaber
Lugger (Lug – Afrikaans)
Luke (Skywalker)
Luna
Lupin / Lupine (flower)
Blue Dog Names That Start With 'M'
Manga (Malagasy)
Marbles
Marge (Simpson)
Marine
Maro (Esperanto)
Mavie (Mavi – Azerbaijani/Turkish)
Meena (Hindu for blue stone)
Melyna (Lithuanian)
Meri (Finnish)
Merlin
Merry (Valtameri – Finnish)
Moana (Hawaiian/Samoan)
Moody
Mora (Belarusian)
Mottles
Muddy (Waters, blues singer)
Mystique (X-men)
Blue Dog Names That Start With 'N'
Nasa
Navi (Avatar)
Navy
Nebe (Hungarian)
Nebo (Ukrainian)
Neboto (Macedonian)
Nebula (Guardians of the Galaxy)
Neela (Hindi)
Neptune
Neytiri
Nieba (Belarussian)
Niebo (Polish)
Nightcrawler
Nila (Bangla)
Nilly (Nilli – Kannada)
Nilo (Nepali)
Blue Dog Names That Start With 'O'
Ocean
Okean (Azerbaijan)
Okun (Yoruba for "sea")
Okyanus (Turkish)
Oreo
Orun (Yoruba for sky)
Osmon (Uzbek)
Blue Dog Names That Start With 'P'
Pacific
Pansy
Patches (blue dogs are usually patchy)
Peacock
Periwinkle
Polly / Polynesia
Polu (Hawaiian)
Blue Dog Names That Start With 'Q'
Quasimodo
Quiche
Quimbo
Quincy
Quinn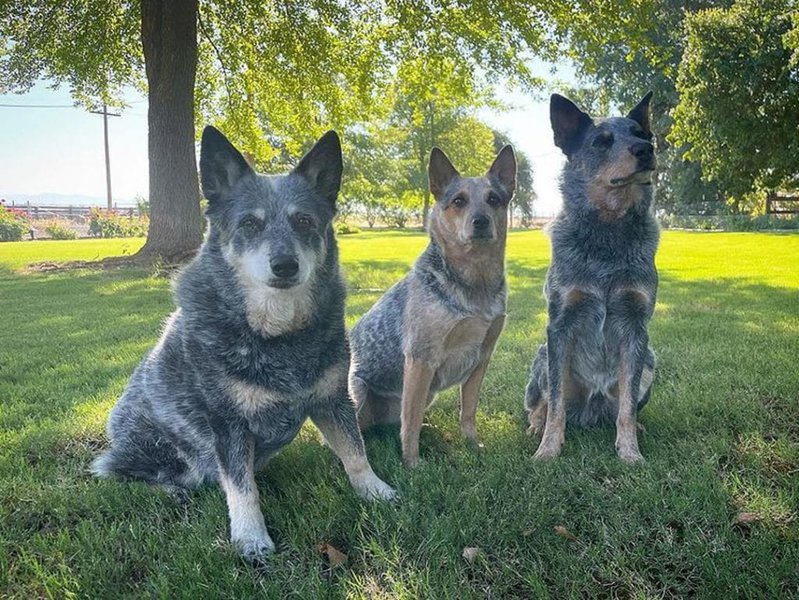 Blue Dog Names That Start With 'R'
Ranger (power rangers)
Rangi (Samoan)
Rio (parrot – movie)
Robert (Johnson, blues singer)
Royal
Blue Dog Names That Start With 'S'
Sagara
Sagaraya / Saga (Sinhala)
Sama (Hausa)
Sami / Sammie (Samoan)
Samudra (Punjabi)
Sapphire
Segara (Javanese)
Sema (Malta)
Shudi (Hausa)
Sifa (Laos)
Sina (Macedonian)
Skeletor
Sky / Skye
Smurf
Smurfette
Sonic (hedgehog)
Sonny (Williamson, blues singer)
Sora (Japanese)
Sprinkles
Squirtle
Steel
Stevie (Vaughan, blues singer)
Stitch
Stream
Sulley (Monsters Inc)
Sully
Sulu
Blue Dog Names That Start With 'T'
Tahiti
Taivas (Finnish)
Teku (Hausa)
Tenger (Mongolian)
Tha-le (Thale – Laos)
Thalassa (Greek)
Thor
Tiffany (& Co.)
Topaz
Tottenham
Turquoise
Blue Dog Names That Start With 'U'
Uber
Umi (Japanese)
Uriel
Ursa
Ursula
Blue Dog Names That Start With 'V'
Vadali (Gujarati)
Veronica (flower)
Violet
Violin
Vosa (Samoan)
Blue Dog Names That Start With 'W'
Walter (Little, blues singer)
Wandle (Ulwandle – Zulu)
Willie (Johnson, blues singer)
Woody (woodpecker)
Wally
Blue Dog Names That Start With 'X'
Xandra
Xella
Xina
Xintela
Xinty
Blue Dog Names That Start With 'Y'
Yanders
Yodel
Yuppie
Yuri
Yurika
Blue Dog Names That Start With 'Z'
Zap
Zazu (Lion King)
Zee (Dutch)
ZIls (Latvian)
Zuki