With their unique coat colors, your brindle dog deserves a special name. This may seem like a tall order to fill when you're not feeling creative. But thankfully, we got some epic ideas for brindle dog names that will make your pooch go Bow-WOW!
Food-inspired brindle names, such as Bailey (like the Irish cream) and Espresso, are suitable for your multi-colored fur baby. Or if you're a die-hard Star Wars fan, Chewy or Chewbacca sounds about just right for your darling pooch. And we've got 240+ more names where those come from.
Get a load of these adorable Brindle dog names that we've carefully hand-picked for your four-legged companion. Check them out below!
Brindle Dog Names That Start With 'A'
Acorn
Adidas
Amazon
Anaconda
Angel (fish)
Angles
Arches
Archie
Armadillo
Brindle Dog Names That Start With 'B'
Bacon
Badger
Bailey (Irish cream)
Bamboo
Banda (Italian)
Bandit
Bands
Barbeque (Barbie! haha)
Barrel
Barricade
Bars
Basket
Beams
Bear
Belt
Bengal
Biscuit
Bolt
Brandy
Brownie
Bumblebee (Bee)
Brindle Dog Names That Start With 'C'
Calamari
Calvin
Camo
Candy
Cara (Telugu)
Caramel
Caterpillar (Cat! haha)
Chain
Channel
Charlie (brown!)
Chewbacca / Chewy
Chipmunk
Cinnamon
Coffee
Columns
Convict
Cookie
Creases
Crocodile (Croc)
Croissant
Crystal
Brindle Dog Names That Start With 'D'
Dasher
Dashes
Delta
Donut
Dora (Bangla)
Brindle Dog Names That Start With 'E'
Earthy
Elmo
Enola
Enzo
Espresso
Brindle Dog Names That Start With 'F'
Feather
Fedora
Fiber
Fishbone
Flash
Fork
Forky
Brindle Dog Names That Start With 'G'
Garfield
Garis (Indonesian)
Gazelle
Gazzy
Griddle
Grill
Groovy
Brindle Dog Names That Start With 'H'
Halter
Harlequin
Harp
Harpy
Hay
Hershey
Hobbs
Honey
Hornet
Huli (Kannada)
Husk
Hyena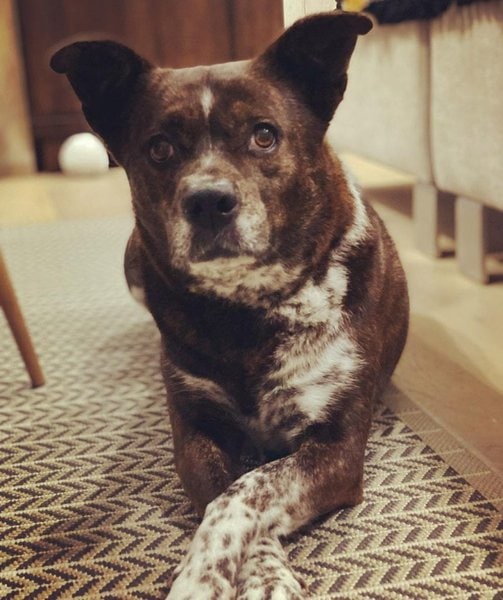 Brindle Dog Names That Start With 'I'
Brindle Dog Names That Start With 'J'
Jameson
Jelly bean
Jellyfish
Jersey
Jester
Jumper (Jumpsuit)
Brindle Dog Names That Start With 'K'
Kahlua
Karma
Katapult
Khaki
Kilt
Brindle Dog Names That Start With 'L'
Lace
Ladder
Laser
Lemur
Lightning
Linus (Charlie Brown!)
Lion (fish)
Brindle Dog Names That Start With 'M'
Mackerel
Madras
Marble
Marlin
Marra (Basque)
Mekong
Mime
Mississippi
Mola (Sotho)
Mosaic
Brindle Dog Names That Start With 'N'
Nemo
Newt
Niles (River)
Nutella
Nutmeg
Brindle Dog Names That Start With 'O'
Oats
Obama
Obo
Ocelot (Ossie)
Oso (bear in Spanish)
Brindle Dog Names That Start With 'P'
Patti / Pattie (Nepali)
Pebbles
Piano
PJs (jammies)
Plaid
Plank
Possum
Pretzel
Pruga (Croatian)
Pumpkin
Brindle Dog Names That Start With 'Q'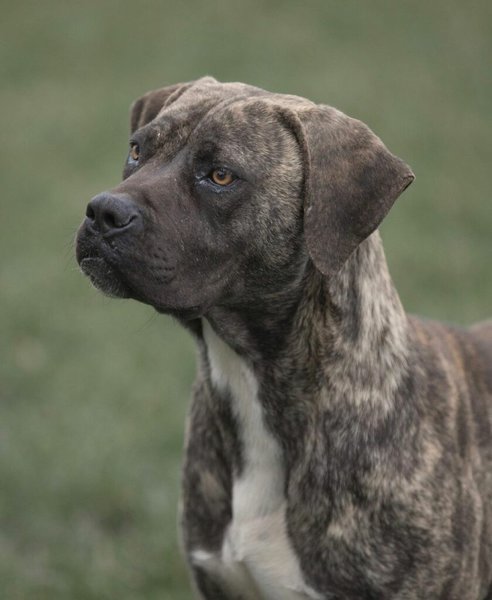 Brindle Dog Names That Start With 'R'
Raccoon
Rails
Rain
Rattan
Rattle (snake)
Rax (Tajik)
Raya (Stripe in Spanish)
Ref (referee)
Reptile
Ribbon
Ribby
Ribs
Rings
Rogue
Ron (Rond – Icelandic)
Roots
Russet
Brindle Dog Names That Start With 'S'
Sahara
Sailfish
Sailor
Salamander (Sally)
Sasa (Samoan)
Saturn
Scratches
Seam
Sequoia
Sergeant
Shark (Tiger Shark)
Shrimp
Shrimpy / Shrimp
Skippy (peanut butter and jam!)
Skunk
Slash
Smudges
Snickers
Socks (brindles sometimes have white socks!)
Splice
Splotch
Squid
Squirrel
Stacks
Steps
Straps
Straw
Strings
Stripes
Strokes
Brindle Dog Names That Start With 'T'
Tabby
Taika (Samoan)
Tania (Greek)
Tank
Tanner
Tape
Tarantula (Tula)
Tartan
Tazzy (Tasmanian Devil)
Thatch
Thong
Thor
Threads
Tiger
Tigger
Tike (Kyrgyz)
Tikeri / Tiki (Finnish for "Tiger")
Tora (Japanese for Tiger)
Tracker
Tracks
Trip (Estonian)
Brindle Dog Names That Start With 'U'
Brindle Dog Names That Start With 'V'
Van Gogh
Vara (Malayalam)
Velcro
Velma
Viper
Brindle Dog Names That Start With 'W'
Waffle
Wasp
Waves
Wavy
Weave
Whiskey
Brindle Dog Names That Start With 'X'
Xammie
Xanner
Xapper
Xigger
Xin
Brindle Dog Names That Start With 'Y'
Brindle Dog Names That Start With 'Z'
Zebra
Zee
Zest
Zeus
Zoli (Georgian)