Brownie? Chocolate? Surely you can name your brunette pup something way cooler than these cliché options! If you're out of luck with the best brown dog names, our list is just what can save your day.
Browse our long list of brown names ranging from cute to badass. We've also sprinkled in some mocha-colored animal names that are pretty fun choices for your adorable pooch. And yep, we've got names for every letter of the alphabet too.
Say these names out loud and discover which one sounds best for your pet. You can even mix and match – it's all up to you!
Brown Dog Names That Start With 'A'
Acorn
Ale
Almond
Amber
Antler
Armadillo (Dillo)
Autumn
Brown Dog Names That Start With 'B'
Badami (Bangla)
Bagel
Bamboo
Barky (Tree)
Beaver
Beer
Biscuit
Bison
Boots
Bora (Hindi)
Bottles
Bourbon
Brandy
Brass
Brawn (German)
Brick
Bronze
Brownie of course
Bruin (brown in Afrikaans)
Brun (Danish)
Bruna (Esperanto)
Bruno
Buck (buckeye)
Bucket
Buckwheat
Buggy
Buna (brown in Arabic)
Bunnie (Bunni – Somali)
Bura (Punjabi)
Burger
Burro (Gujarati)
Butterscotch
Buttons
Brown Dog Names That Start With 'C'
Cadbury
Cafe (coffee in Khmer)
Cake
Cane
Cara
Caramel
Cashew
Cedar
Cello
Chai
Charlie (Brown!)
Chestnut
Chewbacca (Chewy)
Chip
Chipmunk
Choco
Chocola (Dutch)
Chocolate
Chokorēto / Choko (Chocolate – Japanese)
Cider
Cinnamon
Coca
Cocoa
Coffee
Coko
Cola
Coney (Cones)
Cookie
Copper
Croissant
Cub
Cupcake
Brown Dog Names That Start With 'D'
Desert
Donny (Donn – Irish)
Douglas (Fir)
Duster
Dusty
Brown Dog Names That Start With 'E'
Eddie
Elbow
Espresso
Ewok
Ezzo
Brown Dog Names That Start With 'F'
Fiddles
Firewood
Fox
Foxy
Freckles
Fudge
Brown Dog Names That Start With 'G'
Gingerbread
Gizmo
Gobi
Gremlin
Grizzle
Grizzly
Guitar
Brown Dog Names That Start With 'H'
Harvest
Hawk
Hazel
Henna
Hershey
Honey
Howler (monkey)
Husk (Coconut)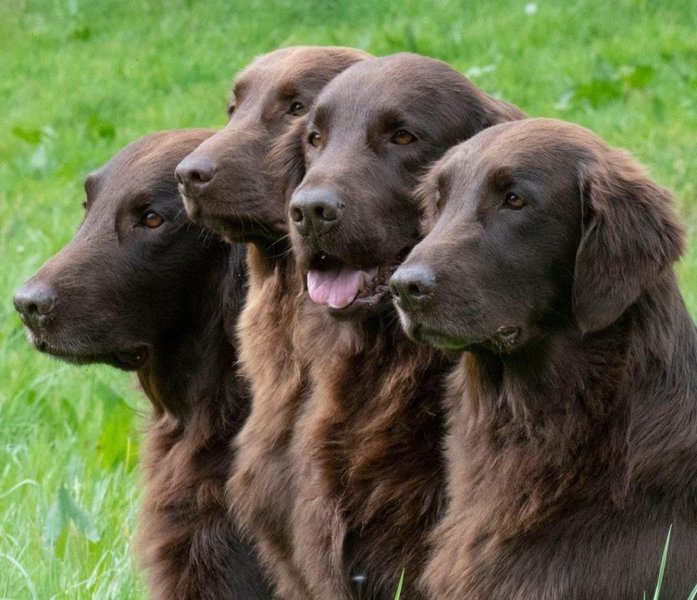 Brown Dog Names That Start With 'I'
Brown Dog Names That Start With 'J'
Jabba
Jackie
Java
Jong (Chinese)
Jumper
Brown Dog Names That Start With 'K'
Kafe (brown in Albanian)
Kaffe (Swedish)
Kaffi (Icelandic)
Kafo (Esperanto)
Kahlua
Kairo (Khairo in Nepali)
Kaiser (Gaisae – Korean)
Kandu (Kannada)
Kane
Kaphi (Telugu)
Kara (Umukara – Kinyarwanda)
Kava (Ukranian)
Kavey (Yiddish)
Kelp
Khaki
Kit Kat
Kiwi
Koffie (Dutch)
Kofi (Yoruba – coffee)
Kofu (Xhosa)
Kona
Kopi (coffee in Malay)
Brown Dog Names That Start With 'L'
Lanu (Samoan)
Latte
Leather
Loaf (of bread)
Logger
Brown Dog Names That Start With 'M'
Macaroon
Magnum
Mahogany
Maple
Maro (Romanian)
Marro (Catalan)
Marrone (Corsican)
Mars
Milo
Mocha
Mojave
Muddy
Muffin
Mushroom
Mushy
Brown Dog Names That Start With 'N'
Neddy (Nedy Czech)
Nella (Kanella in Maltese)
Nickel (Pumpernickel)
Nougat
Nugget
Nutmeg
Nutter
Nutty
Brown Dog Names That Start With 'O'
Oakley
Oasis
Oatmeal
Otis
Oval
Brown Dog Names That Start With 'P'
Palupu (Tamil)
Pansie (flower)
Pasta
Patty
Peanut
Pebbles
Pecan
Penny
Pepsi
Pine
Planet
Poppy
Pretzel
Brown Dog Names That Start With 'Q'
Quade
Quartz
Quasi
Quincy
Quinto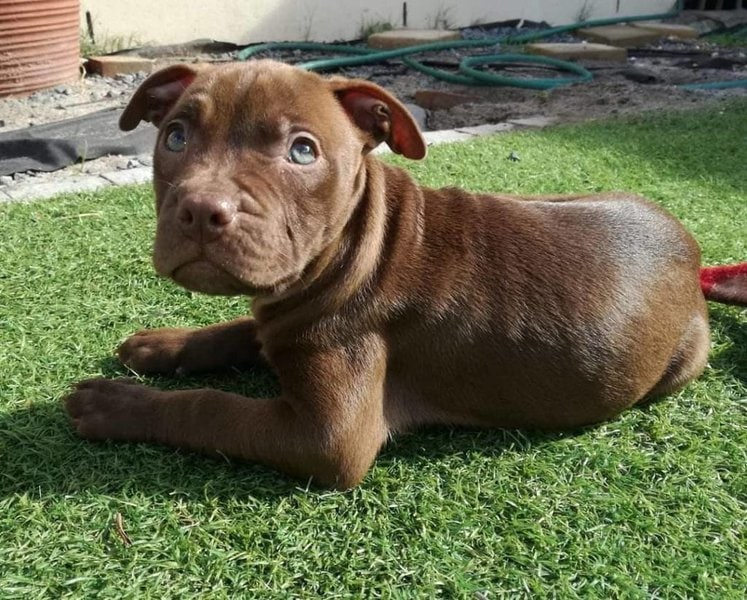 Brown Dog Names That Start With 'R'
Raisin
Reese
Roasty
Rootbeer
Rudas (Lithuanian)
Rusky (Ruskea in Finnish)
Rusty
Rye
Brown Dog Names That Start With 'S'
Sable
Saddle
Sahara
Sandwich
Sawdust
Sesame
Shiitake
Shoku (Kasshoku – Japanese)
Sienna
Snickers
Sugar
Sultana
Brown Dog Names That Start With 'T'
Taffy
Tater (Potato)
Tawny
Teak
Teddy
Teepee
Tobacco
Toffee
Tracy (Orchid)
Twiggy
Brown Dog Names That Start With 'U'
Brown Dog Names That Start With 'V'
Valentine
Valerie
Valley
Victoria
Vikki
Brown Dog Names That Start With 'W'
Waffles
Whiskey
Willow
Woody
Wookie
Brown Dog Names That Start With 'X'
Xan
Xander
Xavier
Xena
Xiao (small in Chinese)
Brown Dog Names That Start With 'Y'
Yanker
York
Yonky
Yonker
Yuri
Brown Dog Names That Start With 'Z'