Are you a movie buff who can never get enough of your favorite flicks? Then no wonder you're in search of the perfect dog names from movies for your four-legged Netflix buddy! These cool dog names from movies will get you wishing you've got more pups to give these names to!
Your doggo will feel like a movie star with a famous dog name such as Baxter, Adonis, and Eddie. Other awesome names include Beethoven, Marmaduke, and Napoleon. Or how about some cute names such as Jack-Jack, Mr. Peanutbutter, or Santa's Little Helper?
Pick the perfect movie dog name from our list for your precious pooch. And just an idea – maybe you can even watch the movie and see how your pup responds each time his new name is mentioned in the film!
Dog Names From Movies Starting With 'A'
Adonis
Annie
Arlo
Asta
Astro
Aurora
Dog Names From Movies Starting With 'B'
Bagheera
Baloo
Balto
Bambi
Bandit
Barney
Basil
Baxter
Baymax
Bear
Beast
Beethoven
Bella
Benji
Bingo
Binky
Bismarck
Blacktoe
Blue
Bodger
Bolt
Bond
Boomer
Boris
Brian
Brinkley
Bubbles
Buck
Buddy
Bullet
Bullseye
Dog Names From Movies Starting With 'C'
Chance
Chuck
Cinnamon
Clifford
Clue
Coco
Cookie
Copper
Cosmo
Cubby
Cujo
Dog Names From Movies Starting With 'D'
Daisy
Dante
Dash
Dawson
Diana
Dinky
Dollar
Dolly
Dorothy
Dory
Dottie
Dug
Dog Names From Movies Starting With 'E'
Echo
Eddie
Einstein
Ellie
Elsa
Dog Names From Movies Starting With 'F'
Fang
Fidget
Fido
Fifi
Flash
Flit
Flotsam
Flounder
Fluke
Fly
Fozzie
Frank
Freckles
Dog Names From Movies Starting With 'G'
Goddard
Goliath
Goofball
Goofy
Gromit
Dog Names From Movies Starting With 'H'
Hachiko
Hei Hei
Herbie
Hercules
Hiro
Hooch
Hugo
Dog Names From Movies Starting With 'I'
Icarus
Icco
Ifrit
Indiana
Indie
Dog Names From Movies Starting With 'J'
Jack-jack
Jasmine
Jaws
Jelly
Jerry Lee
Jessie
Jetsam
Jock
Dog Names From Movies Starting With 'K'
Kaiser
Kermit
Kida
Kilo
Krypto
Dog Names From Movies Starting With 'L'
Lady
Lassie
Leia
Lockjaw
Loki
Louie
Lupin
Dog Names From Movies Starting With 'M'
Marley
Marmaduke
Max
Maximillion
Maximus
McBarker
Meeko
Mickey
Milo
Minnie
Missy
Mole
Mortimer
Mowgli
Mr. Peanutbutter
Mumbly
Mushu
Dog Names From Movies Starting With 'N'
Nala
Napoleon
Nemo
Nibbler
Nibs
Dog Names From Movies Starting With 'O'
Dog Names From Movies Starting With 'P'
Pascal
Patch
Peach
Peg
Percy
Perdita
Pippin
Pizza
Pluto
Pongo
Puffy
Pumba
Dog Names From Movies Starting With 'Q'
Quaker
Quarter
Quartz
Quasimodo
Quince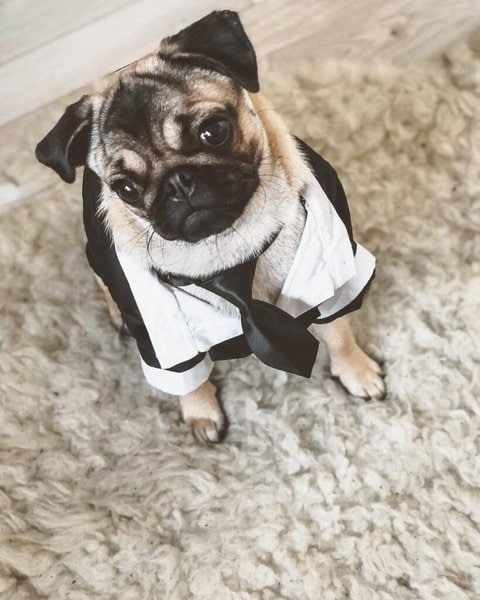 Dog Names From Movies Starting With 'R'
Red
Reno
Rex
Rhapsody
Rin Tin Tin
Ripley
Rizzo
Rocco
Rollo
Rolly
Rowlf
Dog Names From Movies Starting With 'S'
Samantha
Santa's Little Helper
Scooby
Scrappy
Sebastian
Seymour
Shadow
Shiloh
Simba
Sirius
Skipper
Slinky
Snoopy
Snowy
Speck
Spuds
Squirt
Stella
Stitch 
Sully
Sultan
Dog Names From Movies Starting With 'T'
T-bone
Teresa
Thor
Thumper
Timon
Tinkerbell
Tito
Toliver
Tootles
Toto
Towser
Trigger
Tuck
Tyler
Dog Names From Movies Starting With 'U'
Dog Names From Movies Starting With 'V'
Valentina
Valentine
Valerie
Valet
Vali
Valto
Dog Names From Movies Starting With 'W'
Wally
Whiskey
White Fang
Wilby
Winky
Winn-Dixie
Wolfie
Dog Names From Movies Starting With 'X'
Xabo
Xadder
Xadie
Xander
Xena
Dog Names From Movies Starting With 'Y'
Yaboo
Yaki
Yakko
Yeller
Yoda
Yonder
Dog Names From Movies Starting With 'Z'
Zara
Zemo
Zero
Zochor
Zoot
Zowie