Been racking your brains hard for a great name for your sweet and sassy female pup? There are tons of girl names out there… But of course, you want it to be extra special and ultra perfect for your pet.
Female dog names, such as Apricot, Bubblegum and Daisy, are apt for naming your four-legged sweetheart. You can also go for something a little edgy like Akira, Foxy, and Gypsy. Or opt for no-brainer female (human) names such as Abigail, Adrianna, or Beth.
If you fancy the finest female dog names for your furry BFF, our extensive list is just what you need. Have a look at our name choices below and spot the best one for your pupperoo!
Female Dog Names That Start With 'A'
Abba
Abby
Abigail
Addy
Adel
Adrianna
Aggy
Air
Aisha
Akira
Alexis (Alex)
Allie
Amber
Amelie
Amy
Angel
Annabel
Anya
Apple
Apricot
April
Arabel
Aria
Arianna
Ariel
Ashley
Augie
Autumn
Female Dog Names That Start With 'B'
Babe
Babs
Bambi
Bandit
Banjo
Barbie
Baroness
Beanie
Beans
Beatrice (Tris)
Becca
Becky
Bee
Beebee
Bella
Belle
Bess
Bessie
Beth
Bianca
Billie
Bindy
Birdie
Biscuit
Bitzy
Blake
Bliss
Blossom
Bluebelle
Blueberry
Bobbie
Bobbin
Bonnie
Boo
Boots
Brownie
Bubblegum
Bubbles
Buffy
Bunnie
Buttercup
Female Dog Names That Start With 'C'
Cabo
Caitlyn
Callie
Calypso
Cameron
Cami
Camilla
Camille
Candy
Cappuccino
Cara
Caramel
Carina
Carlie
Carly
Carrie
Casey
Cassie
Caterina (Cat!)
Catie
Celina
Celine
Cello
Chanel
Charleen
Charley
Charlie
Chayenne
Chelsey
Cherie
Cherry
Chiara
Chica
Chickie
China
Chloe
Chrissie
Cindy
Cinta
Cissy
Claire
Female Dog Names That Start With 'D'
Daffie
Daisy
Dakota
Dani
Daphne
Darby
Darla
Darleen
Darling
Debbie
Delilah
Demi
Denise
Destiny
Diana
Diane
Dido
Dina
Dinkie
Dixie
Dollie
Dora
Dorothy
Dory
Drixie
Dunya
Dustie
Female Dog Names That Start With 'E'
Ebbie
Ebony
Edith
Edna
Effie
Elba
Elena
Elfi
Elina
Elise
Eliza
Elke
Ella
Elle
Ellen
Ellie
Elsa
Elsie
Emma
Emmy
Enna
Enya
Erie
Esra
Esther
Estrella
Eva
Eve
Female Dog Names That Start With 'F'
Fairy
Fanny
Fanta
Farah
Fedora
Fiddle
Fifi
Filla
Filly
Fiona
Flora
Flossie
Flower
Fly
Foxy
Fran
Freda
Freya
Frida
Fuschia
Female Dog Names That Start With 'G'
Gabbie
Gaia
Galaxy
Gallie
Gamma
Gaya
Geannie
Geisha
Gemma
Genie
Gertie
Gigi
Gilda
Gimmy
Gina
Ginger
Ginny
Giselle
Glenda
Goldie
Gorda
Gracie
Greta
Gretel
Gucci
Gwen
Gypsy
Female Dog Names That Start With 'H'
Hailey
Hannah
Harley
Hazel
Heidi
Helena
Hennie
Hera
Hettie
Hexie
Hillary
Holly
Honey
Hottie
Hunnie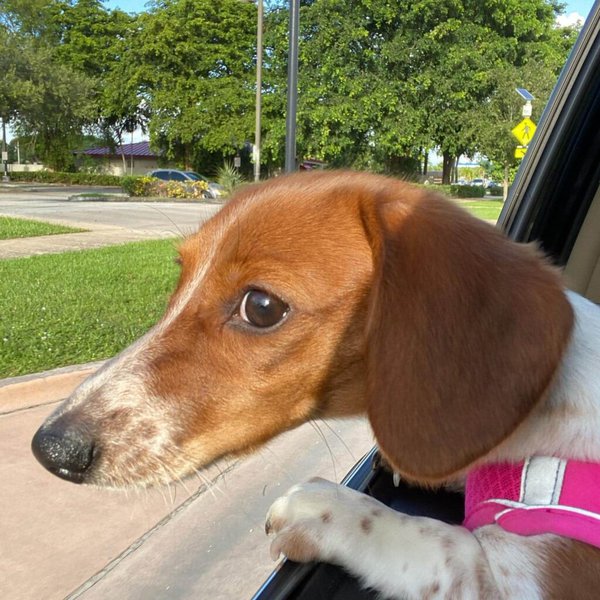 Female Dog Names That Start With 'I'
Ibiza
Ida
Indie
Inky
Irie
Iris
Isabelle (Belle)
Izzy
Female Dog Names That Start With 'J'
Jackie
Jamie
Janie
Jasmine
Jazzy
Jeannie
Jessica
Jessie
Jester
Jewel
Jill
Jodie
Jojo
Jolie
Josie
Joy
Julie
Female Dog Names That Start With 'K'
Kallie
Kandi
Kandy
Kara
Karla
Karma
Kassie
Kathy
Katie
Kerrie
Kiara
Kiki
Kima
Kimmy
Kora
Kris
Krissie
Kristie
Female Dog Names That Start With 'L'
Lady
Laney
Lassie
Leila
Leslie
Lettie
Lilly
Lizzie
Lollie
Lucy
Female Dog Names That Start With 'M'
Mabel
Maggie
Magick
Maisie
Marcie
Marley
Maya
Melody
Minnie
Misha
Muffin
Female Dog Names That Start With 'N'
Nala
Naomi
Nara
Nella
Nelly
Nickie
Nicola
Nika
Nina
Nissa
Noelle
Nola
Noodle
Female Dog Names That Start With 'O'
Odette
Olivia
Ollie
Onyx
Opal
Orchid
Female Dog Names That Start With 'P'
Paige
Pattie
Pebbles
Peggy
Penelope (Penny)
Pepsi
Petunia
Phyllis
Pickle
Pippi
Polly
Female Dog Names That Start With 'Q'
Qara
Quali
Quartz
Quasi
Queen
Queenie
Quest
Quibbler
Quinn
Quinto
Quix
Quizzer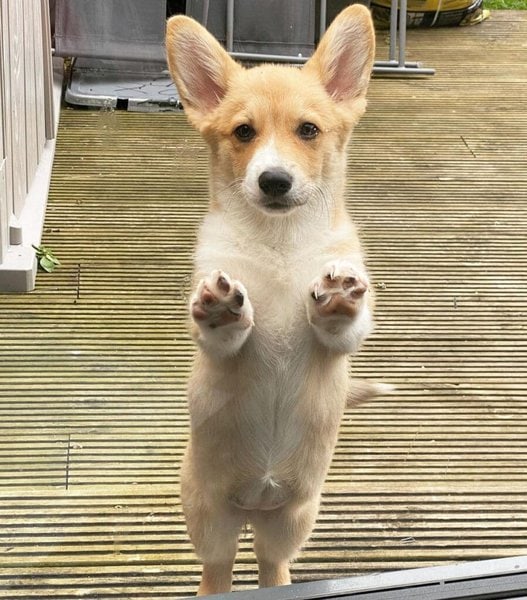 Female Dog Names That Start With 'R'
Rachel
Rackett
Ramona
Rapunzel
Rebecca (Becky)
Regina
Renata
Ribena
Rina
River
Ronnie
Roos
Rosalie
Rose
Rosie
Roxanne
Roxette
Roxy
Ruby
Ruffles
Rustie
Ruth
Female Dog Names That Start With 'S'
Sable
Sabrina
Sade
Sadie
Sahara
Sally
Salsa
Sammie
Sandy
Sannie
Sarah
Sasha
Sassy
Savannah
Scully
Selena
Seline
Senora
Sheena
Sheera
Sibylle
Sierra
Silky
Sissi
Skylar
Smokey
Sonata
Sophia
Sophie
Spicey
Stacy
Steffi
Stella
Sugar
Sunshine (Sunnie)
Susie
Sweetie
Sylvia
Syndi
Female Dog Names That Start With 'T'
Tabby
Talia
Tallie
Tamara
Tammie
Tania
Tara
Tasha
Tassie
Tequila
Terri
Tessa
Tessie
Thalie
Tia
Tiara
Tiffany
Tiki
Tilda
Tina
Tipsy
Tori
Trixie
Twiggles
Twixie
Female Dog Names That Start With 'U'
Ulki
Ulla
Umma
Ummy
Urica
Ursula
Uzza
Female Dog Names That Start With 'V'
Vale
Valerie
Valley
Vanessa
Vanilla
Vannie
Vella
Velvet
Vera
Veronica (Ronnie)
Vicky
Victoria
Viola
Violet
Vivian
Vixen
Vixie
Female Dog Names That Start With 'W'
Wackie
Wacko
Waggers
Wanda
Wander
Wendy
Whipper
Whisper
Whomper
Whoopie
Whopper
Wickles
Wiggler
Willa
Willow
Winnie
Winona
Woffles
Female Dog Names That Start With 'X'
Xana
Xander
Xandie
Xane
Xanie
Xella
Xena
Xera
Female Dog Names That Start With 'Y'
Yabba
Yabbie
Yahoo
Yammie
Yaza
Yella
YIkers
Yogi
Yoko
Yolanda
Yozzie
Yuli
Female Dog Names That Start With 'Z'
Zaffer
Zane
Zaney
Zapper
Zelda
Zesty
Ziggers
Zilla
Zips
Zobie
Zollie
Zula