With their stunning silvery coat colors, gray dogs are a delightful bunch. From the witty Weimaraner to the gorgeous Greyhound, there are so many things to love about these pups. So finding the perfect name for them is a must!
Thinking of names for your gray/silver dogs based on their color? Ash and Asher are cute options. Or would you go for animal names that resemble your strapping silver pooch such as Dolphin or Bugs (Bunny)? You can also keep it simple with human names such as Artemis or Alex!
Dozens of name choices for one awesome dog – which one should you pick? Allow us to pepper you with some cool suggestions for gray/silver dog names that will suit your four-legged pal.
Gray/Silver Dog Names That Start With 'A'
Abu (Abu-abu – Indonesia)
Alex (Alexandar)
Ally (short for Aluminium)
Anchor
Anchovy
Armour
Artemis
Ash
Asha
Asher
Ashley
Ashton
Axe
Gray/Silver Dog Names That Start With 'B'
Baloo (jungle book)
Balto
Banshee
Barbell
Barracuda (barra)
Barrel
Beluga
Bender (Futurama!)
Blade
Blizzard
Boz / Bozz (Gray in Azerbaijan)
Brainy
Buckles
Budu (Kannada)
Bugs (bunny)
Bullet
Gray/Silver Dog Names That Start With 'C'
Cam / Cammy (for the rock climbing nerds like me!)
Cara (rock climbing reference)
Carabiner (rock climbing reference)
Carbon
Casper
Charcoal
Chisel
Christian (Gray)
Chrome
Cinder
Clarinet (Clara)
Cloudy
Coal
Cole
Gray/Silver Dog Names That Start With 'D'
Dagger
Dime
Disco
Dolphin
Donkey
Dorian
Drizzle
Dumbledore
Dumbo
Dumdum (hollow point bullets)
Dusker
Dusky
Gray/Silver Dog Names That Start With 'E'
Earl (Grey)
Earring
Eeyore
Elite
Ellie (Elephant)
Gray/Silver Dog Names That Start With 'F'
Fade
Fang (Harry Potter)
Flint
Flipper
Flute
Foggy
Fogs
Fuzzball
Fuzzer
Fuzzy
Gray/Silver Dog Names That Start With 'G'
Gandalf
Gargoyle
Gin
Gizmo
Glacier
Glimmer
Grace
Granite
Graphite
Grayson
Gremlin
Greyworm
Griza (Esperanto)
Grizzle
Gunner
Gunsmoke
Gray/Silver Dog Names That Start With 'H'
Hachiko
Halo
Hammer
Hammerhead
Hawk
Haze
Hazy
Hedgehog
Hina (Hina hina – Hawaiian)
Hippo
Hurricane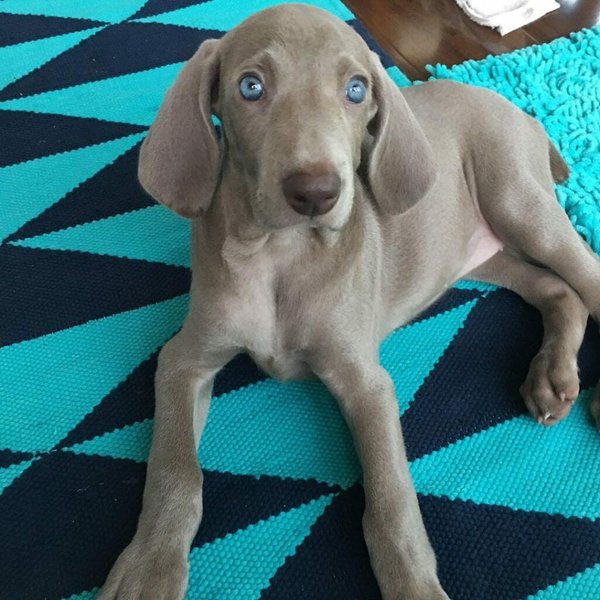 Gray/Silver Dog Names That Start With 'I'
Gray/Silver Dog Names That Start With 'J'
Jean (Grey)
Jeb
Jello
Jellybean
Jupiter
Gray/Silver Dog Names That Start With 'K'
Katana
Kettlebell
Key
Khairo (Nepali)
Koala
Gray/Silver Dog Names That Start With 'L'
Lambie
Lettie (Saleti – Punjabi)
Limpy
Luna
Lupin
Gray/Silver Dog Names That Start With 'M'
Mackerel
Mako
Manta (ray)
Marlin
Meeko (Pochahontas)
Mercury
Meredith (Grey's Anatomy?)
Merlin
Miner
Misty
Monsoon
Murky
Gray/Silver Dog Names That Start With 'N'
Nails
Nasa
Nickel
Nimbus
Nintendo
Gray/Silver Dog Names That Start With 'O'
Onyx
Opal
Orion
Oscar (Wilde)
Oyster
Gray/Silver Dog Names That Start With 'P'
Pearl
Pebbles
Penny
Pepper
Pewter
Phantom
Pinball
Poochy (Poochyena)
Puffin
Pylon
Gray/Silver Dog Names That Start With 'Q'
Quali
Quart
Quartz
Queen
Quinn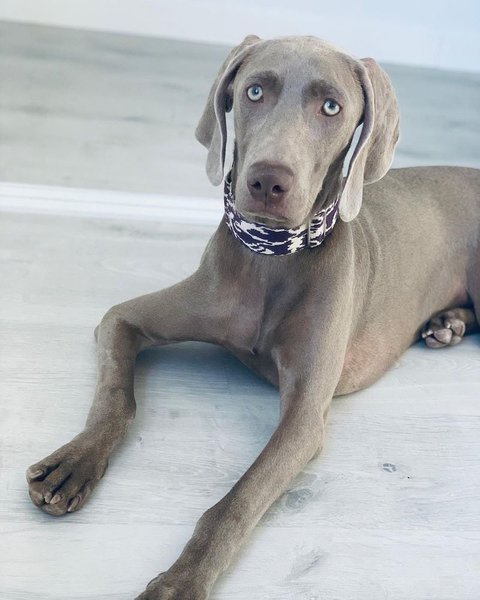 Gray/Silver Dog Names That Start With 'R'
Rail
Rain
Razor
Remington
Revolver
Rifle
River
Gray/Silver Dog Names That Start With 'S'
Sabre
Scythe
Seal
Seda (Czech)
Shade
Shades
Shadow
Shady
Sharky
Sheen
Shilling
Silver (eeks)
Silverado
Silverbell
Siva (Bosnian)
Sivo (Bulgarian)
Skillet
Slate
Slater
Smokey
Smudge
Sootie
Spanner
Specter
Spirit
Spokes
Spokey
Spoonie
Staples
Steel
Steely
Sterling
Stoke
Stoker
Stoner
Stoney
Storm
Stormy
Sully (tarnish)
Surfer (silver surfer!)
Gray/Silver Dog Names That Start With 'T'
Thor
Thumper (Bambi)
Thunder
Tinman
Tinsel
Titan
Tongs
Tornado
Tramp (lady)
Trout
Truffles
Tuna
Twilight
Twinkle
Twinkie
Twinky
Twister
Gray/Silver Dog Names That Start With 'U'
Ulcer (hah!)
Ultima
Ursa
Ussie
Ute
Gray/Silver Dog Names That Start With 'V'
Valkyrie
Valor
Vapor
Vienna
Vincent
Gray/Silver Dog Names That Start With 'W'
Walrus
Whaley
Whisk / Whiskey
Whisper
Willow
Windy
Wire
Wisp
Wispy
Wolfy
Wraith
Gray/Silver Dog Names That Start With 'X'
Gray/Silver Dog Names That Start With 'Y'
Gray/Silver Dog Names That Start With 'Z'
Zander
Zinc
Zipper
Zippy
Zoomie