Badass military pups are not to be messed around with – especially if their names speak perfectly of their toughness! Military dog names are the perfect fit for equally brave pooches. Not only are these names badass, but some are also pretty cute!
Admiral, General, and Captain are classic choices for military dog names. Love military weapon names? Then, there's Bazooka, Tank, and Bomb. Or if you're into some combat lingo, why not name your pooch Romeo, Tango, or Foxtrot?
From high-ranking military official names to famous war heroes and antagonists, here are some military dog names, 213 of them, for you to choose from!
Military Dog Names Associated With Ranks
Admiral
Archer
Boss
Cadet
Captain
Champion
Chief
Colonel
Commander
Corporal
Deputy
General
Grunt
Knight
Lieutenant
Major
Marine
Marshal
Messenger
Officer
Pilot
Private
Raider
Ranger
Rookie
Sailor
Sarge
Scout
Seal
Sergeant
Shooter
Skipper
Sniper
Soldier
Striker
Tracker
Trooper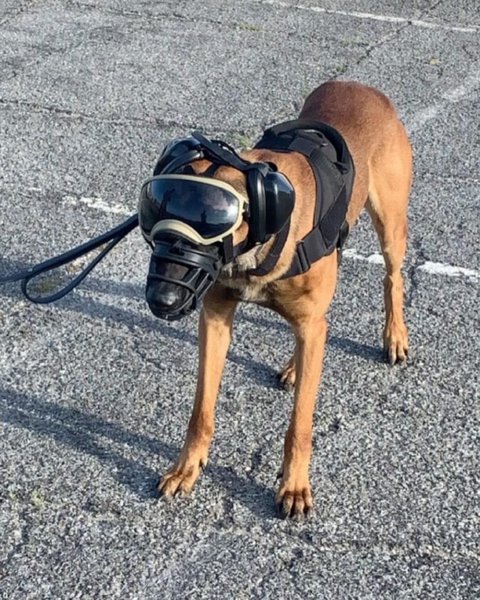 Military Dog Names Associated With Weapons
Ammo
Apache
Bayonet
Bazooka
Beretta
Bertha
Blackhawk
Bomb
Bomber
Bradly
Bullet
Caliber
Cannon
Chinook
Chopper
Colt
Dagger
Fodder
Gatling
Grenade
Gunner
Howitzer
Humvee
Jet
Kalashnikov
Kevlar
Laser
Magnum
Merkava
Missile
Molotov
Musket
Nitro
Nuke
Panzer
Pistol
Radar
Rails
Recoil
Reload
Remmy
Rifle
Ruger
Sheridan
Sherman
Smith
Tank
Taser
Torpedo
Trigger
Uzi
Viper
Wesson
Winchester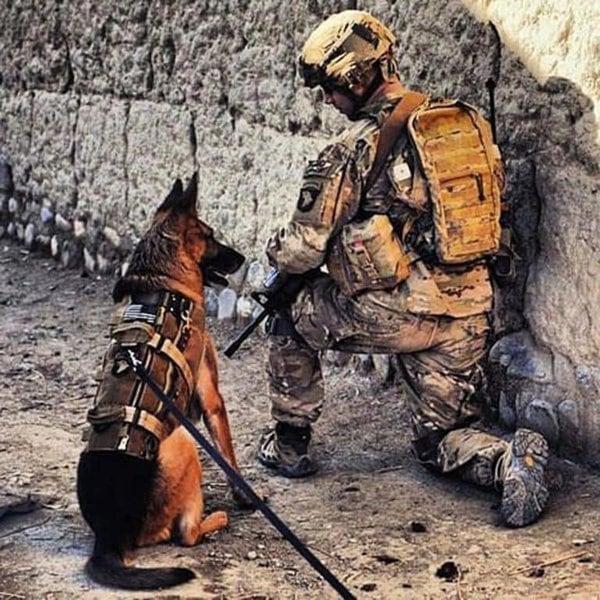 Military Dog Names Associated With Military Code Names
Alpha
Bravo
Charlie
Delta
Echo
Foxtrot
Golf
India
Juliet
Kilo
Lima
Mike
Oscar
Papa
Quebec
Romeo
Sierra
Tango
Whiskey
X-ray
Yankee
Zulu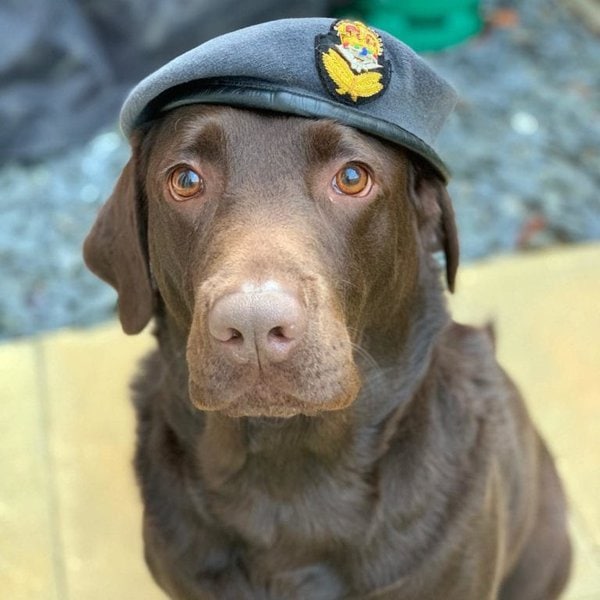 Military Dog Names Associated With War
Ace
Ambush
Andrew
Assassin
Bang Bang
Battle
Blaster
Bomb
Boots
Brass
Bravery
Breach
Buckshot
Bunker
Camo
Carnage
Chaos
Combat
Courage
Dodger
Draft
Eisenhower
Faith
Fighter
Freedom
Garrison
Gettysburg
Glory
Hammer
Havoc
Hero
Honor
Hotshot
Hunter
Independence
Jackson
Jag
Justice
Knox
Liberty
Luke
March
Mission
Mustang
Nazi
Noble
Normandy
Paladin
Patriot
Rascal
Rebel
Semper Fi
Snafu
Spirit
Swoop
Travis
Valiant
Valor
Victor
Warrior
Winner
Zippo
Zoomie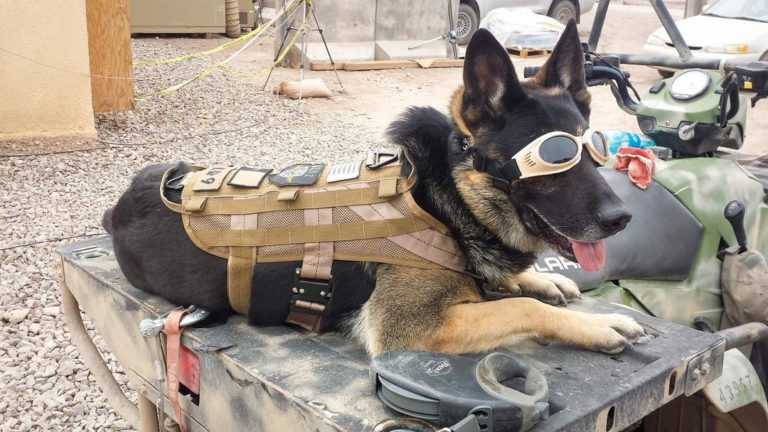 Military Dog Names Associated With Famous People/Dogs
Adolf
Amazon
Attila
Beethoven
Benito
Chesty
Chips
Churchill
Franco
Gander
Genghis Khan
GI Joe
Hercules
Hitler
Iceman
Joan
Judy
Khan
Lava
Ludwig
Maverick
Maximus
Mussolini
Napoleon
Pablo
Patton
Rags
Rin Tin Tin
Rip
Rommel
Sarbi
Sinbad
Smoky
Spartacus
Stalin
Wallace
Washington
Winston