Crazy about Minecraft? If you eat, drink and breathe this game, then we're not surprised that you're eager to find awesome Minecraft dog names for your doggo. And we've got just the thing for you!
If you want it easy, why not name your pooch Steve, the protagonist in the game. Or, you can go for some exotic names such as Blackstone, Amethyst, and Cobblestone. In the mood for something cute? Nothing can be more adorable than Elder, Goldie, and Lilac!
But wait… There's more! We've got nearly 240 Minecraft dog names waiting for you. Browse through this list and pick the ultimate choice that your canine gaming partner would love.
Minecraft Dog Names That Start With 'A'
Acacia
Allium
Amethyst
Anchor
Andesite
Apple
Armour
Arrow
Axe
Azalea
Azure
Minecraft Dog Names That Start With 'B'
Baked
Bale
Bamboo
Banner
Basalt
Batty
Bedrock
Beef
Beehive
Beetroot
Berry
Birch
Blackstone
Blaze
Blocky
Bones
Book
Boots
Bottle
Bow
Bread
Brew
Bubble
Bumblebee
Button
Minecraft Dog Names That Start With 'C'
Cactus
Cake
Campfire
Carrot
Cauldron
Charcoal
Chest
Chicken
Coal
Cobblestone
Cocobean
Cod
Cookie
Copper
Coral
Corn
Crafty
Creeper
Crimson
Crossbow
Crystal
Minecraft Dog Names That Start With 'D'
Dandelion (Dandy)
Diamond
Diorite
Disc
Dolphin
Donkey
Dragon
Minecraft Dog Names That Start With 'E'
Elder
Emerald
Enchant
Ender
Enderman
Minecraft Dog Names That Start With 'F'
Fern
Fireworks
Fish
Fishy
Fletch
Flint
Frame
Furnace
Minecraft Dog Names That Start With 'G'
Glisten
Glow
Goldie
Golem
Granite
Gravel
Minecraft Dog Names That Start With 'H'
Haybale
Heart
Helmet
Hoglin
Honey
Honeycomb
Hopper
Horn
Horse
Husk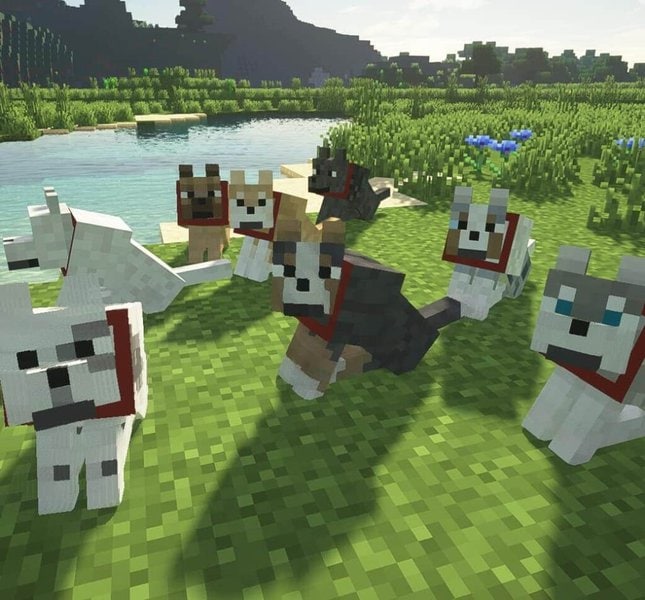 Minecraft Dog Names That Start With 'I'
Ice
Infest
Instant
Invisible
Iron (Golem)
Minecraft Dog Names That Start With 'J'
Jack O'Lantern
Java
Jeb
Jukebox
Jungle
Minecraft Dog Names That Start With 'K'
Katapult
Kelp
Keyboard
Korona
Kronos
Minecraft Dog Names That Start With 'L'
Lantern
Lapis
Lazuli
Leather
Leggings
Lichen
Lilac
Llama
Loom
Minecraft Dog Names That Start With 'M'
Magenta
Magma
Mark
Melon
Minecart
Mojang
Moosh
Mooshroom
Moss
Mule
Mutton
Minecraft Dog Names That Start With 'N'
Nautilus
Nether
Netherite
Notch
Nugget
Minecraft Dog Names That Start With 'O'
Oak
Obsidian
Ocelot
Onyx
Orchid
Oxeye
Minecraft Dog Names That Start With 'P'
Panda
Parrot
Pearl
Peony
Phantom
Pickaxe
Pickle
Pie
Pigling
Pigman
Pillager
Plank
Polar
Poppy
Porkchop
Pot
Potato
Potion
Prismarine
Pufferfish
Pumpkin
Minecraft Dog Names That Start With 'Q'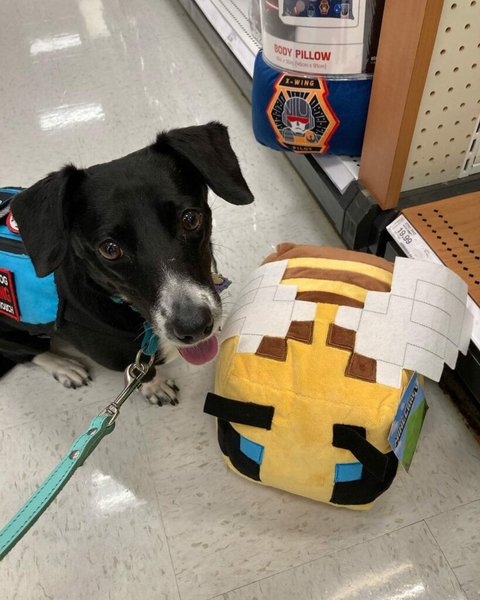 Minecraft Dog Names That Start With 'R'
Rabbit
Railer
Rainbow
Ravager
River
Rocket
Minecraft Dog Names That Start With 'S'
Salmon
Sapling
Seed
Sensor
Shipwreck
Shredder
Shulker
Silverfish
Skeleton
Slab
Slabby
Smith
Smoker
Snow
Snowball
Snowman
Soul
Soup
Spawn
Spider
Sponge
Spore
Spruce
Spyglass
Steel
Steve
Stick
Stockholm
Stone
Sunflower
Sword
Minecraft Dog Names That Start With 'T'
Table
Target
Terracotta
TNT
Tropical
Tulip
Turtle
Minecraft Dog Names That Start With 'U'
Minecraft Dog Names That Start With 'V'
Minecraft Dog Names That Start With 'W'
Wanderer
Water
Witch
Wither
Wolf
Minecraft Dog Names That Start With 'X'
Minecraft Dog Names That Start With 'Y'
Yahoo
Yancy
Yankee
Yannie
Yuri
Minecraft Dog Names That Start With 'Z'