Fancy some old lady dog names for your pooch? Just because your pup's barely a hundred years old, that doesn't mean you can't go for something a little old-fashioned for a name. After all, these names are timeless, classy, and just so chic!
Famous names of heroines from classic novels such as Anne, Margaret, and Anastasia never get old. Abigail, Audrey, and Cecilia exude an air of elegance in spite of their old-fashioned vibe. Or you can keep it simple and go for shorter names such as Ava, Bess, and Fay.
Let's have a look at our exhaustive list of old lady dog names for your fair four-legged pooch. Who needs modern names when old-fashioned names are simply much cooler and with a ton of class?!
Old Lady Dog Names That Start With 'A'
Abigail
Agatha
Agnes
Anastasia
Anette
Anita
Anne
Aretha
Astrid
Audrey
Ava
Old Lady Dog Names That Start With 'B'
Barbara
Beatrice
Belinda
Bernadette
Bess
Betsy
Betty
Old Lady Dog Names That Start With 'C'
Camella
Camille
Cassandra
Cecilia
Charlotte
Clara
Clarice
Clementine
Cleo
Colleen
Connie
Constance
Cora
Coraline
Cordelia
Old Lady Dog Names That Start With 'D'
Delia
Delilah
Della
Dinah
Dixie
Dora
Dorothy
Dory
Old Lady Dog Names That Start With 'E'
Edith
Edna
Eileen
Elaine
Eleanor (Ellie)
Elena
Eliza
Elizabeth
Elsie
Emilia
Emily
Emmaline
Enid
Esme
Estelle
Estrella
Ethel
Eugenia
Eve
Evie
Old Lady Dog Names That Start With 'F'
Faith
Fay
Felicity
Flora
Florence
Frances
Old Lady Dog Names That Start With 'G'
Georgette
Georgina
Gilda
Gladys
Gloria
Grace
Greta
Gretel
Gwendolyn
Old Lady Dog Names That Start With 'H'
Harriet
Hattie
Helen
Helena
Henrietta
Hilda
Hope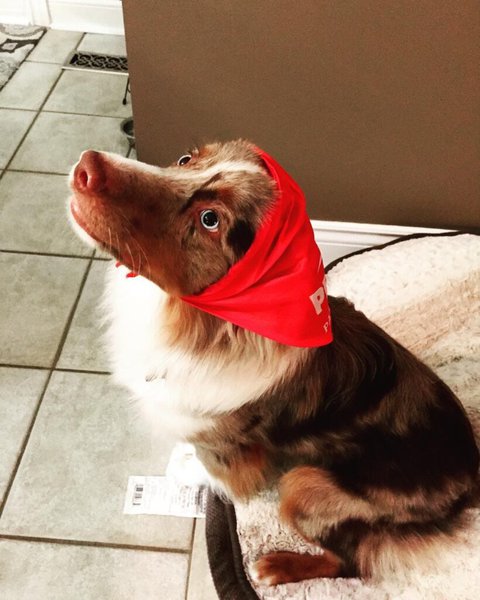 Old Lady Dog Names That Start With 'I'
Ida
Ingrid
Irene
Iris
Isabella
Ivy
Old Lady Dog Names That Start With 'J'
Jane
Jean
Jeanette
Jewel
Joan
Joanna
Joannie
Josephine
Julia
Julianna
Julie
June
Justine
Old Lady Dog Names That Start With 'K'
Katherine (Kat)
Kathy
Kimberly
Kit
Kitty
Old Lady Dog Names That Start With 'L'
Layla
Leila
Leona
Leonora
Lila
Liliana
Lois
Loretta
Lorraine
Lottie
Louise
Lucia
Lucille
Lucinda
Lucy
Lydia
Old Lady Dog Names That Start With 'M'
Mabel
Mae
Maeve
Magdalene
Maggie
Maisie
Margaret
Margot
Maribel
Marjorie
Martha
Mary
Matilda (Mattie)
Maureen
Mavis
Maxine
May
Meredith
Mildred
Millicent
Millie
Minerva (Minnie)
Minnie
Miranda
Miriam
Mona
Muriel
Myra
Myrtle
Old Lady Dog Names That Start With 'N'
Nadia
Nancy
Naomi
Nell
Nellie
Norah
Old Lady Dog Names That Start With 'O'
Octavia
Odessa
Odette
Olivia
Ophelia
Old Lady Dog Names That Start With 'P'
Patience
Pauline
Pearl
Peggy
Penelope
Persephone (Persie)
Philippa
Polly
Priscilla
Old Lady Dog Names That Start With 'Q'
Quana
Queenie
Quella
Queta
Quintina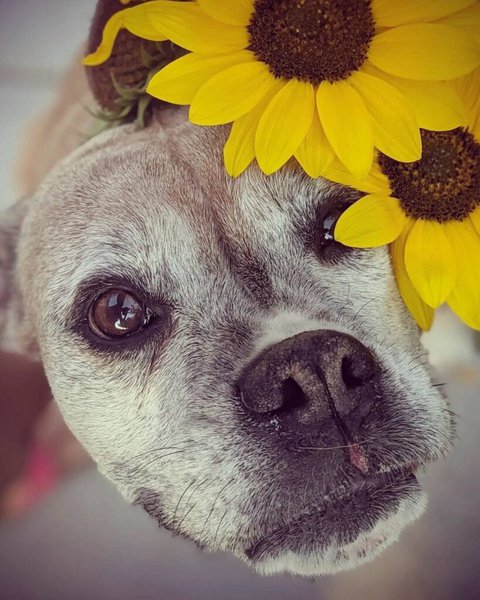 Old Lady Dog Names That Start With 'R'
Ramona
Regina
Rosalie
Rosalyn
Rosie
Rowena
Roxanne
Ruth
Old Lady Dog Names That Start With 'S'
Sadie
Scarlet
Selena
Selma
Seraphina
Stella
Susan
Susanna
Sylvia
Old Lady Dog Names That Start With 'T'
Tatiana
Telma
Tessa
Tiffany
Trudie
Old Lady Dog Names That Start With 'U'
Old Lady Dog Names That Start With 'V'
Valerie
Vera
Viola
Virginia
Vivian
Old Lady Dog Names That Start With 'W'
Wendy
Willa
Wilma
Winifred
Winona
Old Lady Dog Names That Start With 'X'
Old Lady Dog Names That Start With 'Y'
Yasmin
Ygritte
Yolanda
Yvette
Yvonne
Old Lady Dog Names That Start With 'Z'
Zadie
Zaina
Zelda
Zola
Zora
Zoya