With their abundant coats, it's fun to try out different haircuts and styles on a Pomeranian. And for maintenance purposes, it's never advisable to let this breed's hair grow out too long, anyway. So, what are the different Pomeranian haircuts worth trying on your pooch?
If timeless is what you want, then the Show Cut never gets old. It's a bit tricky to maintain but absolutely adorable on your pup. You can also try out the Foxy or the Bear Cut, which are sure to turn heads and get plenty of compliments at the dog park!
Grab more ideas on Pomeranian cuts and styles down below. We've also added in some photos of each to help you visualize what these would look like on your pooch. Let's get stylin'!
26. Show Cut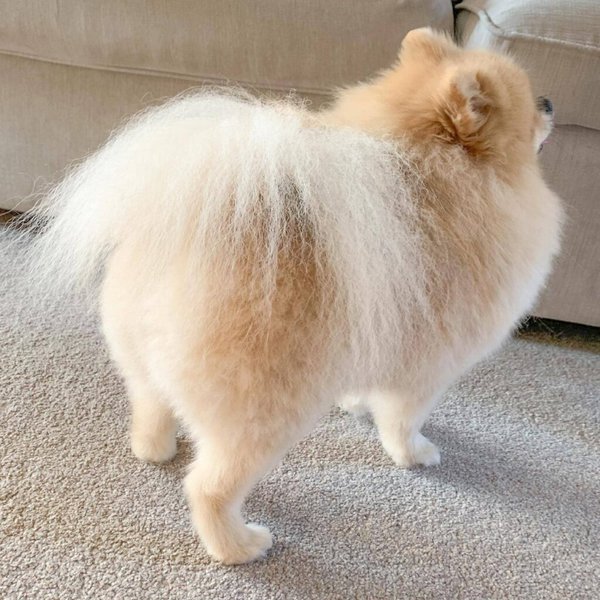 This list of Pomeranian haircuts will not be complete without the Show Cut. It's quite tricky to maintain, yet it's worth it for a stunning cut to highlight your Pom's beautiful features.
Trim the coat all around, yet without keeping it very short. With little trims, you can achieve a fluffy coat shaped into a nice tiny ball. This will allow the ears, feet, and face to peek out for an extremely charming look that's simply timeless.
25. Foxy Pomeranian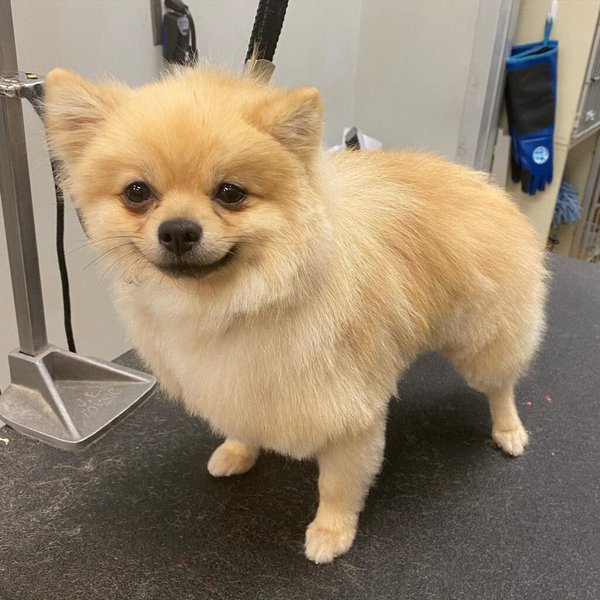 Clean and simple, that's what the Foxy Pomeranian cut is all about. It's also another stress-free cut to maintain because of the short length all around.
Just keep the fur short and even all over. Follow the natural shape of the ears and snip the hairs to about a couple of inches. You can keep the tail bushy, like a fox, too!
24. Fox With Tail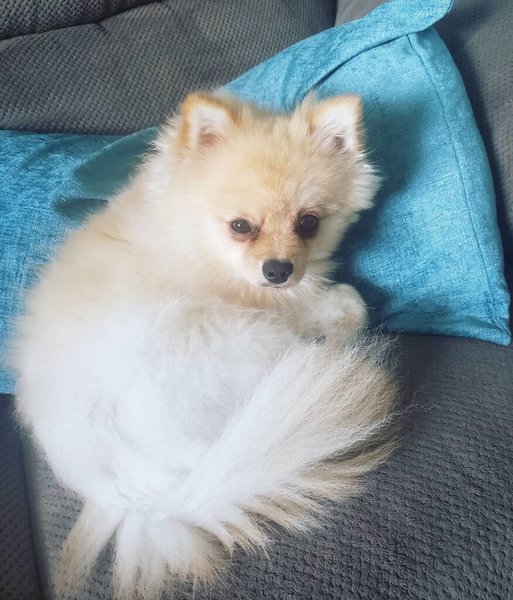 Pomeranians are like mini foxes with their narrow muzzles and upright ears. You can even give your pooch a more foxy look with this Fox With Tail cut.
Trim the hair all over up to a couple of inches short. But don't touch the tail – you want to keep the tail hair nice, long, and bushy. And voila – a low-maintenance cut with legit style!
23. Traditional Cut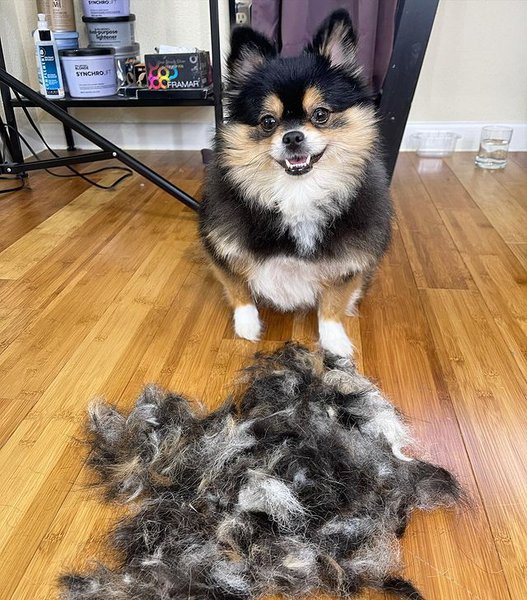 If you don't like to spend too much time thinking about your pup's next style, you can also opt for the Traditional Cut. It's easy, simple while bringing out your pet's adorable self.

The goal is to outline the coat's natural shape as you trim through the top. So, you're not changing up the shape at all but basically only giving it a little trim. It's quick and without any complex styling or cutting involved at all.
22. Long Chest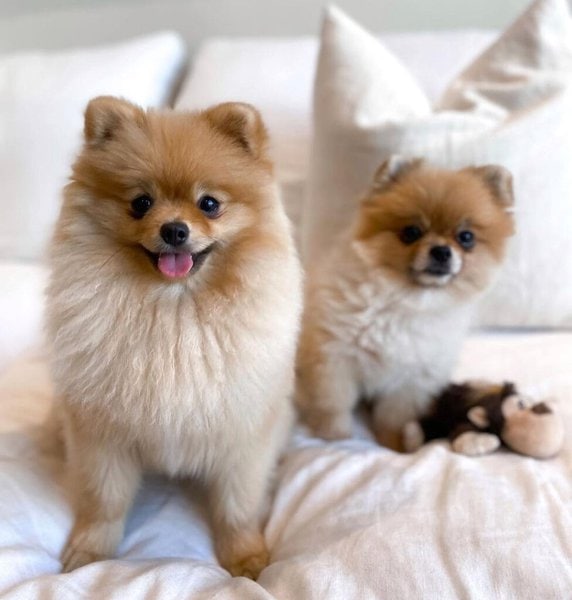 Show off your Pom's abundant, fluffy chest with this cute haircut. The Long Chest is a bit like the Lion Cut but with some cool features.
Start off by cutting the body hair short, about an inch. Then, you shape the face but don't cut it short like a Lion Cut. The same goes for the chest area – leave it long and fluffy but shape it up a bit, so it looks almost like an extension of the face.
21. Bushy Tail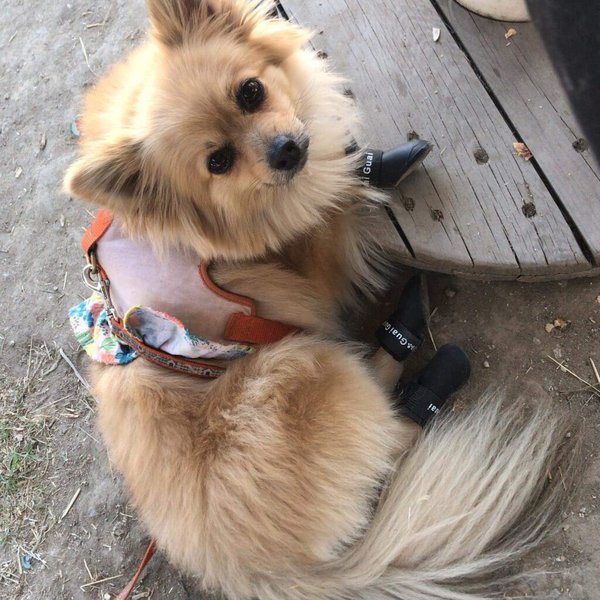 This cut looks great on any style whether it's the Lion, Long Chest, and Rounded Cut. Plus, it's easy, too, since you only need to trim the tail just a little bit to give it some shape.
If the hair on the tail has gotten too long and wild, you can shape it into something round, so it appears nice and bushy. But be sure to go easy on the trimming – you want it long but elegantly styled.
20. Reversed Lion Cut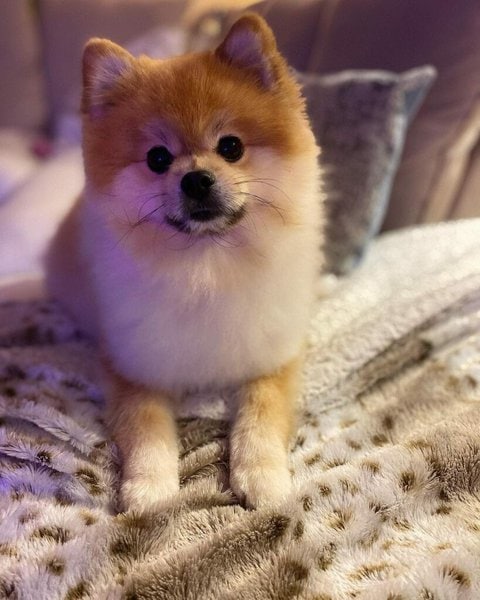 The Lion Cut is a popular style for many Poms. But if you want to step away from it a bit and try out a variation to this cut, the Reversed Lion Cut is a fun choice to check out.
Instead of keeping the head hair short, you would want to trim it and give it some shape. As for the chest, keep this area long and fluffy. The rest of the body hair is cut short to an inch.
19. Frizzy Tail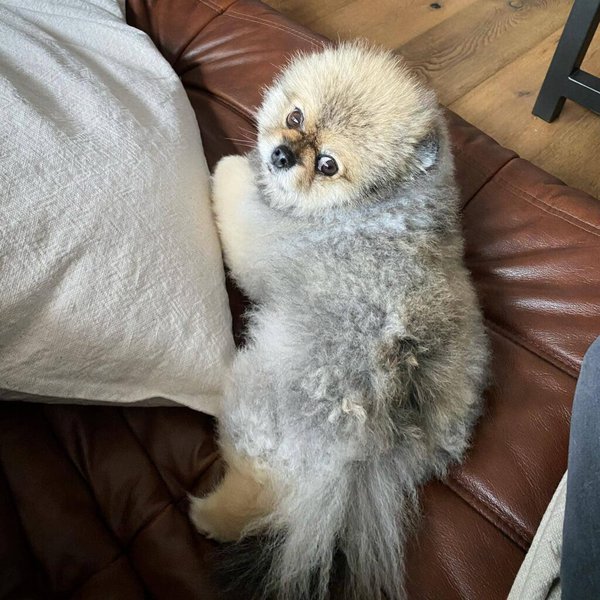 Not a huge fan of thick and fluffy tail for your Pom? Then the Frizzy Tail look should be worth it to change up your pet's look a bit.
Let the tail hair grow longer and don't shape it up either. It will naturally turn frizzy, which is exactly how you want it to be. Just keep the rest of the coat length short to match with the frizzy tail.
18. Rounded Cut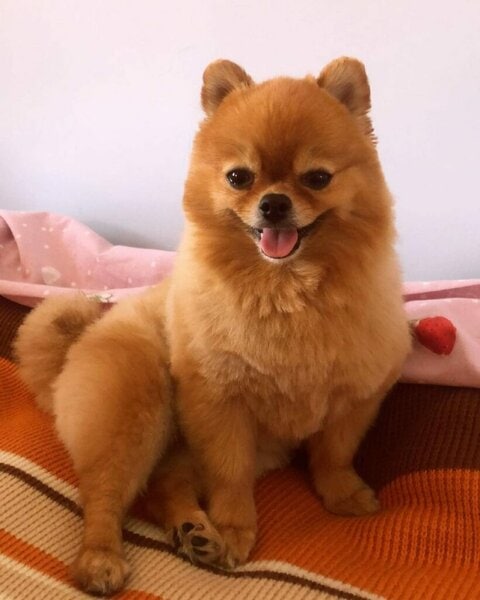 Skip that shaving tool and grab a pair of scissors instead. The Rounded Cut is all about precise cutting techniques with good ol' hand scissors, so you can achieve a custom trim.
Trim the belly, chest, bum, and ears to give these areas a rounded shape. The same goes for the tail, which will achieve a bushy look to it. This is a gentle cutting technique while enhancing your pet's cuteness.
17. The Princess Cut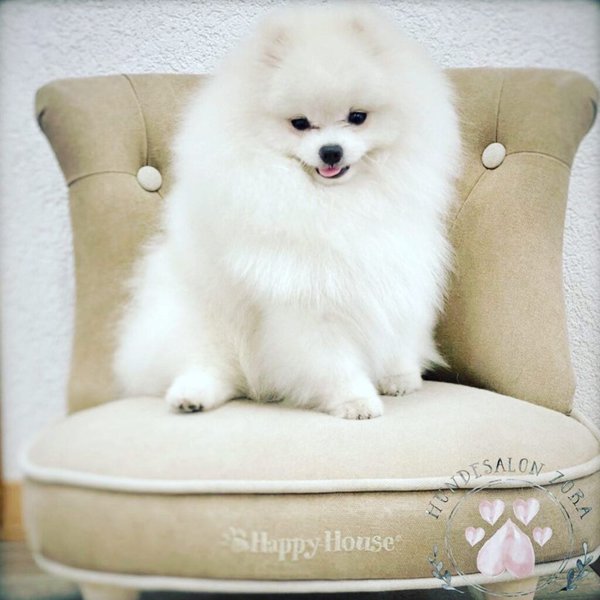 If you want to give your pooch a princess-like vibe, then the Princess Cut is a perfect choice. This is a no-brainer style to give your pup an elegant look that is sure to turn heads her way!
You would want to highlight the face by keeping the head hair short, somewhere around an inch or two. Then, keep the back and chest hair long and straight. This style is a bit high-maintenance but it will surely look amazing on your Pom.
16. Semi-Puppy Cut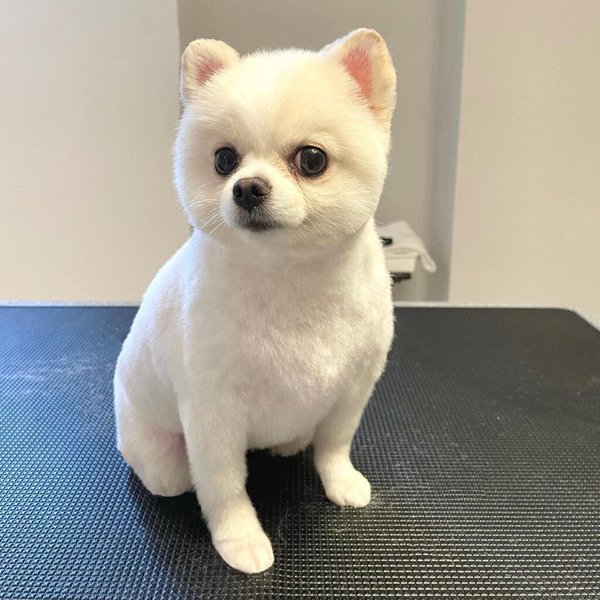 When the temps are up, the last thing you want for your Pomeranian is a dense coat. After all, you would not wear a fur coat in the summer! This is why when the heat is on, the Semi-Puppy Cut sounds about right for your beloved pooch.
As the name implies, this cut is exactly what it is – short, easy, breezy. Trim the hair to about a couple of inches short all around – including the face. But you can keep the tail hair an inch longer than the rest.
15. Lion Haircut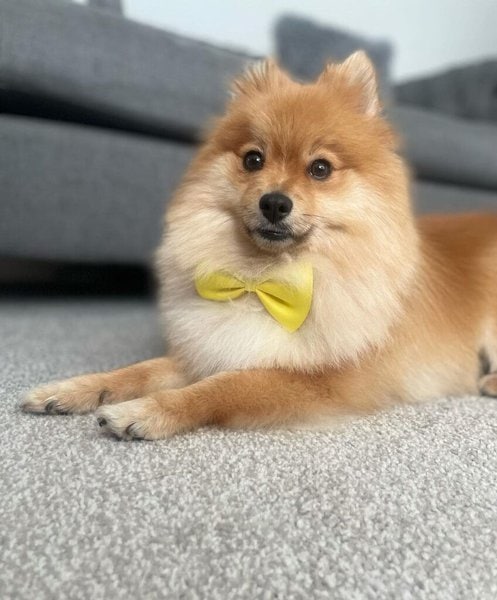 From a fox to a lion – this Pomeranian haircut completely changes up your pet's looks… In a good way! It's also relatively easy to maintain because of the short hair on the body.
To create this gorgeous look, cut the hair short on the belly, tail, back, and hind legs. As for the front legs, chest, neck, and head, you want these areas to remain long. Shape the long hair so it's nicely rounded, and your pooch is like a little lion!
14. Ungroomed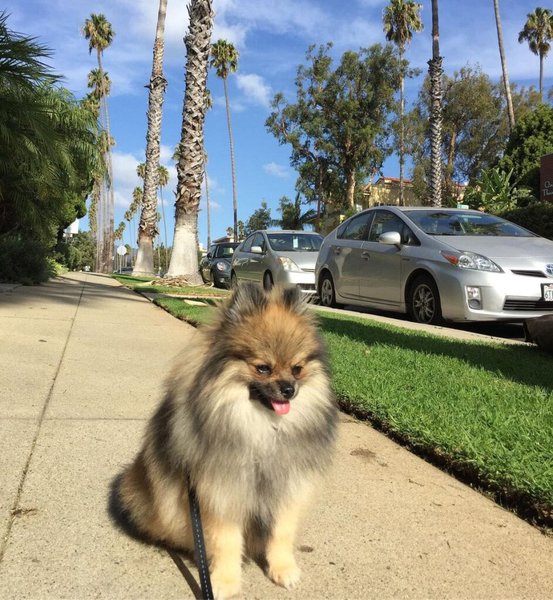 While it is not exactly a cut, it's definitely a style. The Ungroomed look gives your pooch a natural look by keeping the hair long and thick.
But at the same time, this is a high-maintenance style for your Pom. With the hair being naturally dense, matting may arise without daily brushing. So, make sure you dedicate a few minutes each day to keep your pup's hair tangle-free with a pin brush.
13. Pixie Cut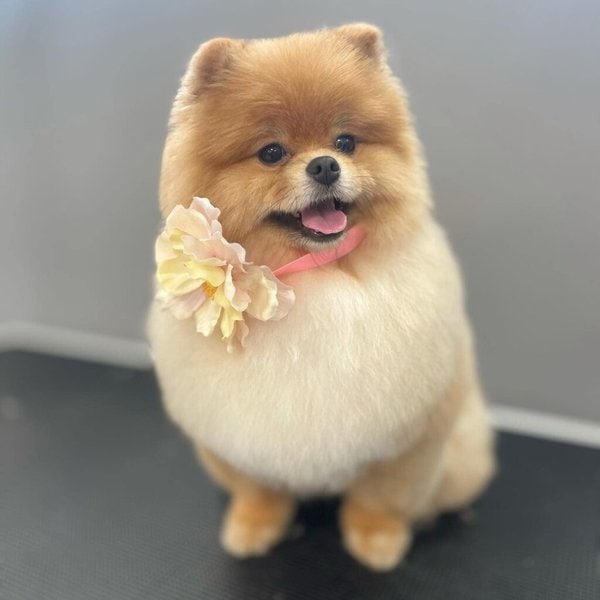 Who says only humans can get a Pixie Cut? Even Pomeranians can rock this style out! It's perfect for both male and female Poms, too.
Recreate this look by shaping the head hair to give it a pixie-like appearance. Then, let it stand out by cutting the rest of the hair short. This is a fun look to try in the summer or when you want to minimize the need for daily grooming.
12. Spiky Cut
This is a variation to the Ungroomed style we mentioned a while ago. But instead of keeping the hair long, you want it to be slightly short – but not too short, so it can still stick up.
There's a bit of a grungy feel to this look since you want to achieve the naturally spiky style, without making it look messy. Trimming the hair to about a couple of inches does the trick, so instead of going flat, the hair sticks right up and looks absolutely fab!
11. Mohawk Cut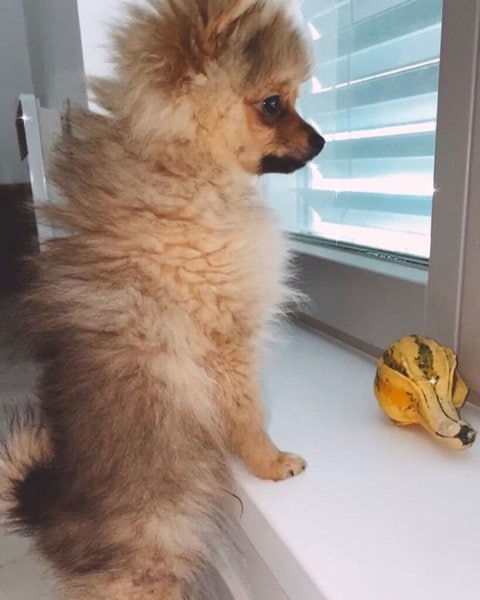 Make your pooch look like a rockstar with a Mohawk Cut. It's funky and stylish and just a whole lot of fun to try at least once.
Trim the hair on both sides of the body except for the middle part from the neck to the tail. Keep those areas longer than the rest but trimmed slightly. This way, the hair will taper naturally and achieve a Mohawk look. Want more style? Trim feathering around the hind and rear legs for a clean finish.
10. Puppy Cut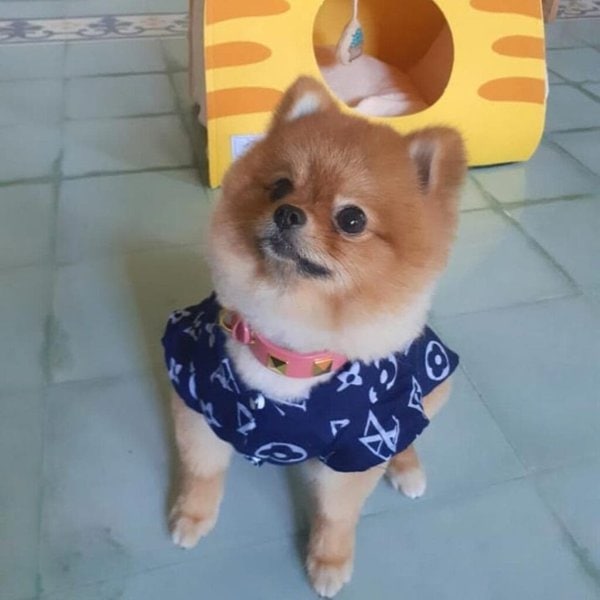 Poms are a bundle of energy and quite youthful. To make your pooch look even younger than he is, a Puppy Cut is a fun style to try.
This cut resembles the Bear Cut because of the short hair all around. The only difference, though, is that you're not shooting for a round shape for the head. Just trim short to an inch, and it's a perfect, low-maintenance cut for your pet.
9. Paw Cut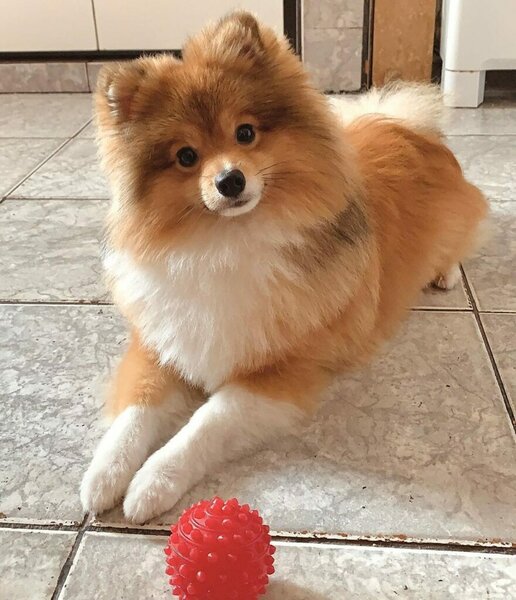 For this cut, the focus is on the paws. It's more like a finishing touch or an add-on to the other Pomeranian haircuts on our list.
Simple as it sounds, the Paw Cut exposes the paws by keeping the hair around these areas short. Trim the coat short, as well, so it complements this cut even better.
8. Lamb Cut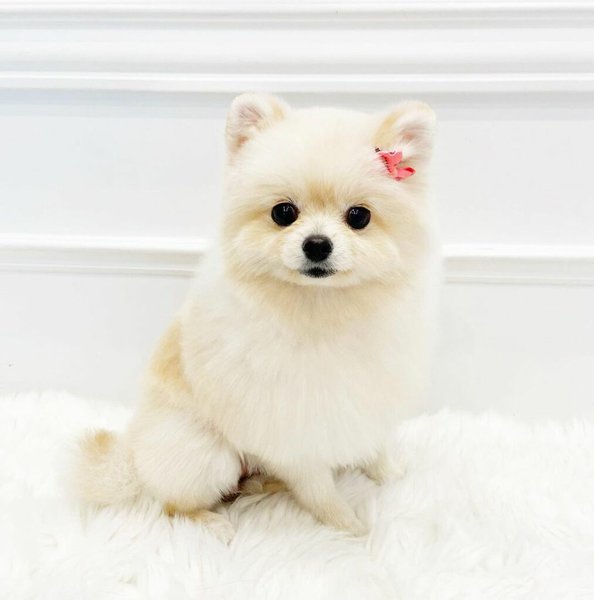 The Lamb Cut is not exactly a very popular Pomeranian haircut, which adds to its appeal. It's what you may want to try to give your pooch a unique look that's never short of cute.
For this cut, you want to focus more on the bottom half. Keep the leg hair short, so they almost look like logs as a lamb's legs. Then, remove the guard hairs, thus achieving a wooly and extra soft and fluffy appearance.
7. Rockstar Cut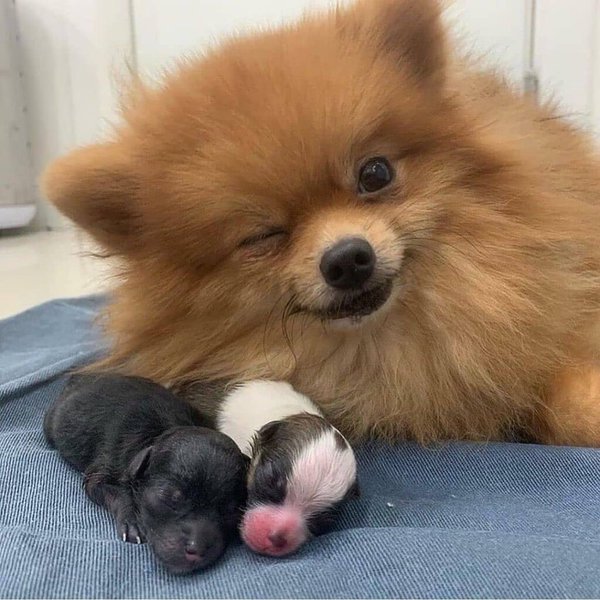 Another cool cut to try for your Pom, the Rockstar cut is relatively easy to create. It's really all about density and pumping up the volume. Plus, it's ideal for chilly winters!
There's one key thing about this style – keep the hair long and thick. Then, brush it in a way that it sticks out and gets even fluffier. Check out the photo above to get what we mean.
6. Kennel Cut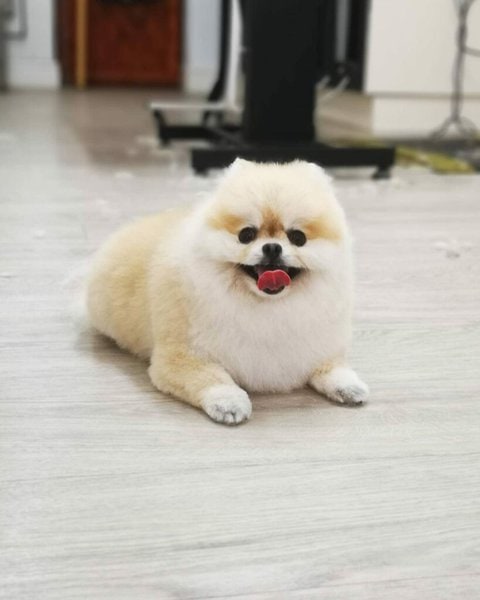 Otherwise known as the Buzz Cut, the Kennel Cut is like the equivalent of a Crew Cut for humans – short, easy, quick. It's the perfect summer cut or just when you want to stick to a minimalist look.
Cut the hair all over short to about an inch. Leave no area long since you want it nice and neat without the need for daily brushing.
5. Simple Cut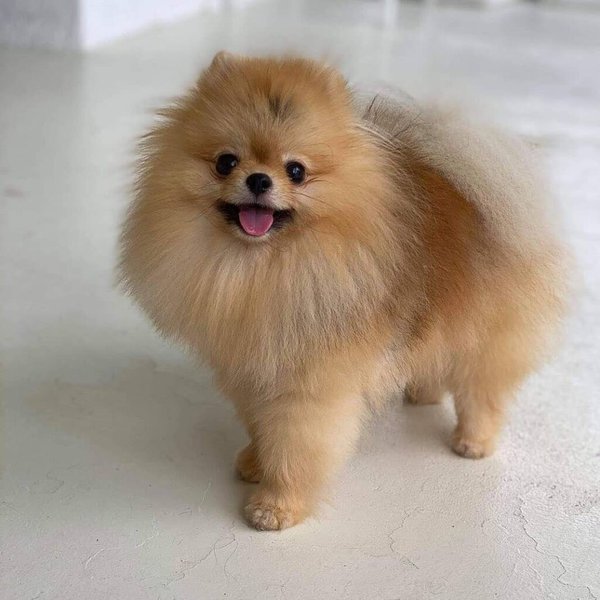 How about a simple and fuss-free cut for your pup? The Simple Cut fits the bill because not only is it easy to create but it also maintains your pet's natural appearance.
Trim the fur to about 3 inches while keeping the tail hair long, yet rounded. This retains some length to your Pom's hair for more styling options, yet it does not hang to the ground and becomes a pain to clean.
4. Undercut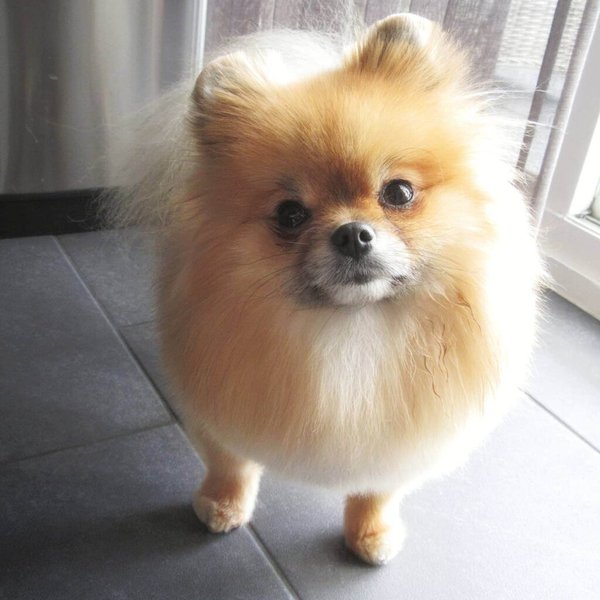 Humans are not the only ones who can get an Undercut. Even Poms can! And it's just as easy as how it's achieved on human hair.
As the name suggests, you can achieve the Undercut by cutting the body hair short. Then, trim the lower half of the muzzle short and keep the top long. It's a fun and easy Undercut that's stylish, fun, and easy to maintain.
3. Bear Haircut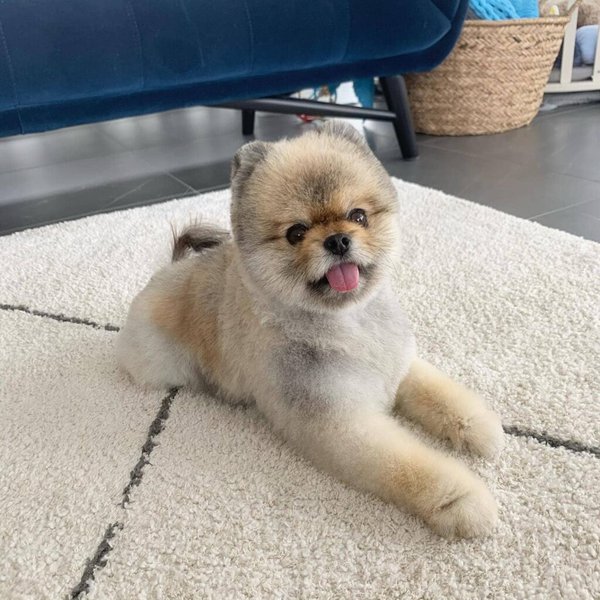 If you've always been a fan of bears – and you want to try giving your Pom a bear-like look – then the Bear Cut is absolutely perfect. This is also an easy cut to achieve while being low-maintenance, too.
The goal is to give your pooch a circular head shape by leaving the face and ear hair long enough. As for the rest of the body, keep it about 3 inches long. You can also try a longer cut as long as you maintain a circular pattern for the ear and face.
2. Toy Cut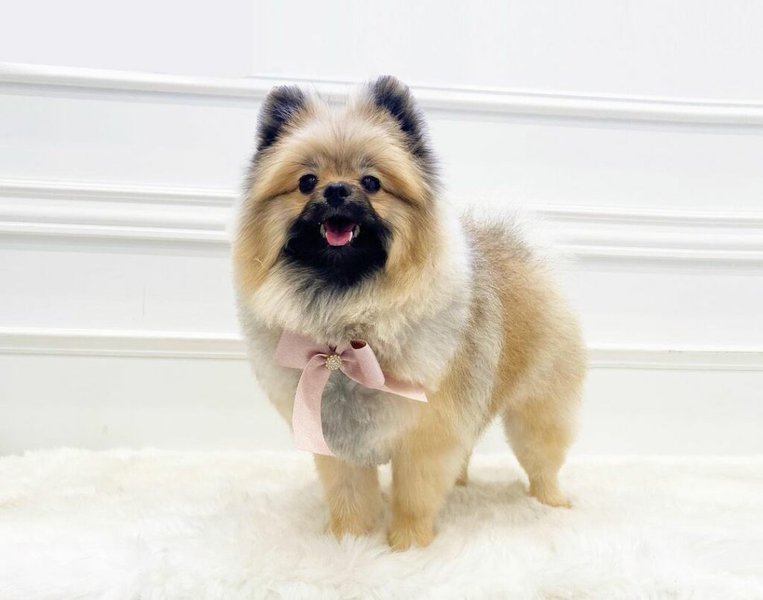 Highlight your pup's soft and fluffy coat with a Toy Cut. But at the same time, the main focus is your Pom's adorable face. You can achieve this by leaving the fore face hair longer than the rest.
Now, as for the rest of the hair, trim it until it's just about an inch short. Use scissors instead of shaving to maintain the fluff.
1. Half And Half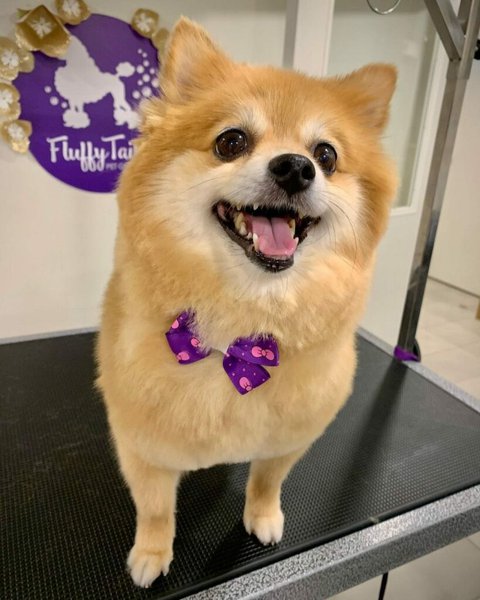 When you can't decide on the best length for your Pom's hair, the half and half is a practical choice. Not too long, not too short, it's an in-between length to flatter your charming pet's look.
To create the half and half cut, simply cut the back a bit short then leave the chest, paws, and facial hair as they are. It's easier to maintain than a longer coat while giving you more options to accessorize your pooch.
---
Related Questions
---
Is It Okay To Shave A Pomeranian? It is not recommended to shave a double-coated dog like the Pomeranian, and it is also best to trim your Pomeranian's hair with scissors instead of shaving it. There are health risks, such as the damage to the hair follicles, if the hair is shaved without the expertise of a professional groomer. The shaved hair can grow back, yet it will take months to do so.
Should You Brush A Pomeranian Wet Or Dry? Experts recommend that you brush a Pomeranian's hair when it is dry. Brushing the hair when it is wet can worsen mats and can be tough to remove. Thus, let the coat dry first after bathing, then brush afterward.
How Much Does A Pomeranian Haircut Cost? A typical Pomeranian haircut costs about $40. The price typically depends on the dog's weight, size, as well as whether you get it done at a mobile groomer or a pet salon.