Welcome to Boulder, a city boasting more than 300 days of sunshine each year and surrounded by some of the most beautiful mountain scenery in Colorado. Located at the foothills of the Rocky Mountains, Boulder has over 300 restaurants, 60 parks, and a vibrant nightlife. And, of course, many pet owners have found the city a paradise, with plenty of outdoor activities for their furry friends to enjoy.
The 2021 American Pet Products Association (APPA) statistical data indicates that 70% of households in the United States own at least one pet. And so, with an estimated population of over 104,000 residents, it's no surprise that Boulder is proud to boast a strong pet ownership community. This Colorado's eleventh-most populous city has several dog-friendly parks, trails, and open spaces, which is probably why so many pet owners have chosen it as their home.
Now, if you're a pet owner in Boulder, you know that finding the right vet is key to your pet's health and happiness. After all, ensuring your four-legged friend is well taken care of is essential. So, to be of help to you and other pet owners of Colorado, we've compiled a list of the best vet establishments in Boulder. Our compilation should help you make an informed decision about who to trust with your pet's care. Our coverage includes 16 establishments, each with at least something that makes it stand out from the rest.
16. Boulder Emergency Pet Clinic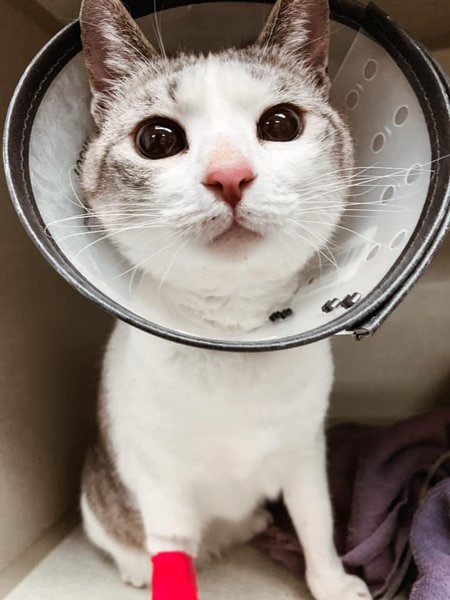 The next time your furry friend gobbles up something that doesn't agree with them, whether a chocolate bar, xylitol, or anything else, Boulder Emergency Pet (BEP) Clinic is one of the places to consider. The emergency clinic is open 24 hours a day, 7 days a week, 365 days a year, a rarity in Boulder-based vet establishments. That means no matter the time of day your pet needs emergency care, BEP Clinic is always available to provide the necessary service.
The clinic claims to boast some of the best minds in veterinary medicine, a claim that can be verified by the numerous reviews from pet owners who have come to BEP Clinic for emergency services. The team of vets here is not only proficient but also compassionate and gentle with the pets, making them feel at home while they receive treatment.
Of course, emergencies need the most advanced medical technology to diagnose them accurately. And yes, BEP Clinic has got you covered in this regard! The clinic has state-of-the-art equipment to detect what's happening inside your furry friend's body in less time. That allows the vets to adopt a fast response, saving the lives of lots of pets.
Plus, this clinic works with the primary care vet, a great way to ensure continuity of medical services, a factor essential for pets' well-being and long-term health. And as an emergency pet clinic, you don't need an appointment. However, it's always good to alert the team for your visit to find them prepared. Once you call, the clinic will also tell you if the service you need is available, and if not, direct you to another emergency hospital.
Highlights
The clinic offers 24/7 services, making it one of the most reliable vet establishments around that area since you can access their services any time of the day or night.
The facility's website offers essential first-aid tips and advice, which you can always look into if you're in a situation where time is of the essence.
The clinic accepts CareCredit and Scratchpay, making it easy to finance pet care emergencies even when you don't have the money immediately available.
Services
Emergency Surgeries

Abdominal exploratory surgery
Foreign body removal
Aural hematoma repair
C-sections

Labs & Diagnostics
Urinalysis
Endoscopy
---
15. Colorado Animal Specialty & Center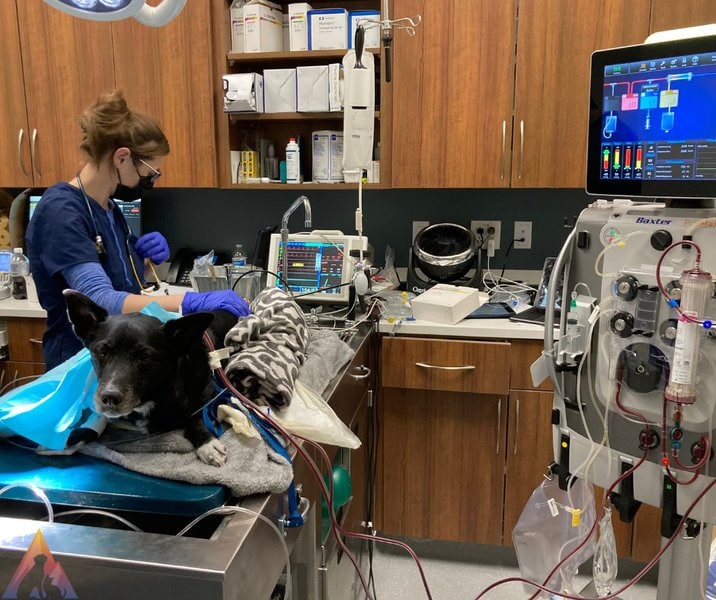 The Colorado Animal Specialty & Center (CASE) is yet another popular emergency vet hospital in Boulder. This hospital provides emergency services 24/7 for the whole year, one of the most reliable options available to pet owners in Boulder. It deals with felines and canines, two of the most popular pets amongst Boulder residents.
The hospital has a big team of highly trained and certified veterinarians, including Dr. Carolyn Anderson, Dr. Sierra Blauvelt, and Dr. Sarah Bress. After checking the feedback of different pet parents who've been to this hospital, the team at CASE comes out as one that's compassionate, professional, and with a genuine love for animals.
The hospital is also equipped with modern medical equipment, which makes diagnostics and treatments swift and efficient. What's even more, as a pet parent, you'll be kept updated on your pet's progress as they receive care, and you're also encouraged to be involved in the decision-making process. The team even makes follow-ups after treatment to ensure your pet's recovery is on the right track.
However, one thing you have to keep in mind is that CASE is exclusively a specialty and emergency hospital, meaning they don't perform any primary care services like vaccination, dental care, or general wellness visits. But for emergency cases, this should be one of the places to take your pet. And when booking an appointment, it's best to do it through your primary vet for correct placement into the respective department. But again, you can still do it on your own, only that the 37,000-sq-ft facility hosts lots of departments, and that can be a bit confusing.
Highlights
The hospital provides a link to make payments online and accepts several payment methods, including PayPal, Visa, Discover card, Mastercard, and CareCredit, giving you the convenience you need when settling the bill.
The hospital offers a 24/7 helpline if you're ever unsure about what to do when an emergency arises.
Both walk-ins and appointments are accepted, so you can always choose the one that best suits your case.
The hospital pioneers the Chico Fund initiative, giving pet owners a chance to spread their love for animals by offering a helping hand to pet patients in need.
Services
24/7 Emergency Care
Anesthesia, Pain Management & Physical Rehabilitation

Electrocardiography
Capnography
Pulse oximetry

Internal Medicine

Gastroenterology
Nephrology/urology
Infectious diseases
Respiratory medicine

Orthopedic & Soft Tissue Surgery

Arthroscopy
Platelet-rich plasma (PRP) injections
Hip dysplasia treatment
GI surgery
---
14. The Veterinary Behavior Center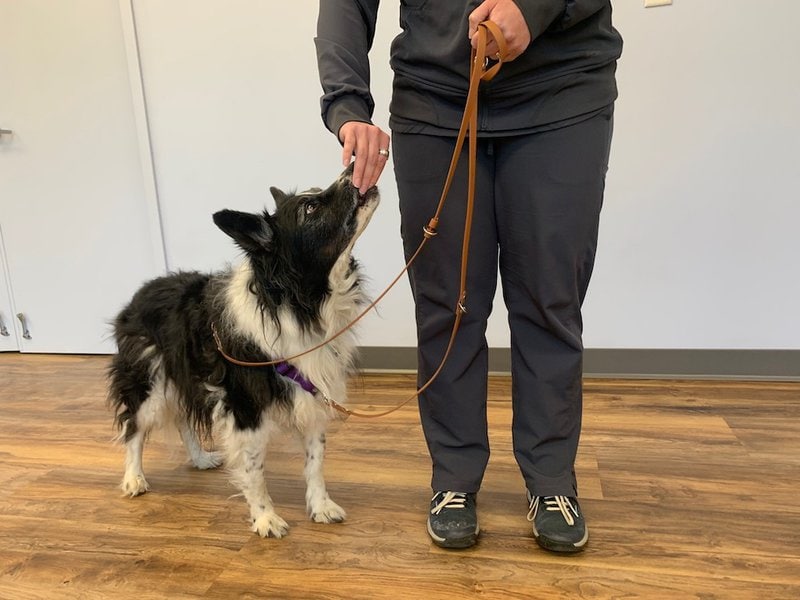 If you just noticed your pet showing some abnormal behaviors recently, sometimes it can be a sign that something isn't right, and the Veterinary Behavior Center is one place worth considering for several reasons. The establishment has a group of vets and animal behaviorists with the necessary knowledge and experience needed for pet behavior management.
At the Veterinary Behavior Center, you'll find help if your four-legged friend is exhibiting aggression, phobia, leash reactivity, excessive vocalizations, and just about any other behavior that's out of the ordinary. Of course, clinical services are also available at the establishment, guaranteeing the treatment of your pet should there be any underlying medical problems attached to their behavior.
Dr. Ariel Fagen serves as the medical director at the facility and is a board-certified veterinary behaviorist. She's a 2013 Tufts University Cummings School of Veterinary Medicine graduate. After graduating, Dr. Fagen pursued other advanced training in animal behavior, becoming a Diplomate of the American College of Veterinary Behavior in 2018, the highest certification achievable in the field. This degree places her among the continent's 86 highly-esteemed veterinary behavior specialists. And coupled with years of experience in the field, you can count on her and the rest of the team at the hospital to help your pet with their behavioral issues using evidence-based techniques.
You'll also like the idea of incorporating a "Patient Portal" section on their website. This online platform enables pet owners to access the hospital's services, book appointments, and view medical records. Other perks pet owners and vets generally enjoy in their interaction with the behavior center are an online pharmacy, teleconsultation for vets, and pet health resources.
Highlights
Teleconsultation service for vets allows your primary vet to plan for a screen-to-screen talk with the behavior center's team about your pet's health, helping them come up with the best treatment plan for seemingly sophisticated cases.
The "patient portal" section of the website helps pet owners access the hospital's services, book appointments, view medical records, and more.
Board-certified veterinary behaviorist and medical director, Dr. Ariel Fagen, is a highly experienced vet in the field, being among the 86 highly esteemed veterinary behavior specialists on the planet.
The nail club membership allows pet parents to schedule as many 15-minute nail-trimming sessions as they want at a monthly subscription of $59, which is a great deal if you're one of those pet parents who find it uneasy trimming their pets' nails.
Services
Clinical Services
Consulting & Education

Rehoming and euthanasia services
Protocol development
Welfare assessments

Animal Welfare Services

Good fit evaluations
Adoption candidacy evaluations

Customer Memberships
---
13. Uniquely Cats Veterinary Center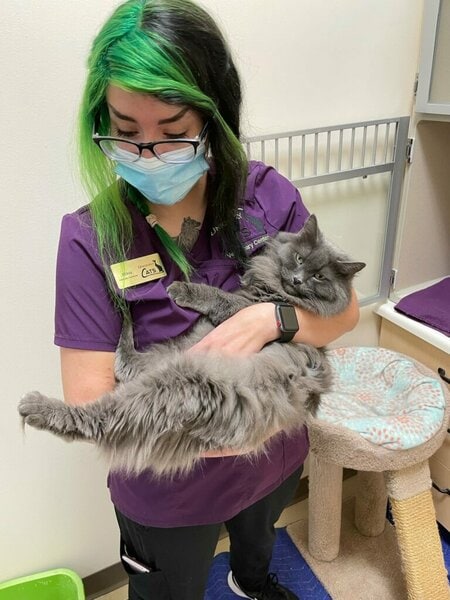 Uniquely Cats Veterinary Center is an establishment that caters exclusively to cats and offers specialized care for those furry companions. This vet establishment was established in 2017 on the strong belief that cats aren't small dogs, contrary to how most vets see and treat them. According to this feline vet center, like canines, cats need special attention and services tailored to their individual needs, and that's why the establishment has pooled a team of experienced vets who are exceptionally skilled in feline medicine.
The facility's founder, Dr. Fern Slack, is not only an expert in feline medicine but also one of the cat-loving people you'll ever meet. Working alongside her is a team of equally passionate and feline-loving vets. That's to say, when you bring your cat to Uniquely Cats, you're entrusting them to feline experts who share just as much love for your fluffy as you do, and that's one thing every pet parent looks for in a vet.
In the area of services, there is little about feline health that Unique Cats can't address. Dentistry, surgery, wellness and preventive, and diagnostics are just a few of the vet center's services. Even more, each service is tailored to suit the needs of individual cats at different stages of their lives. That allows them to get the most suitable services for them.
Emergency care services are also available during regular business hours. Of course, you don't need an appointment for that, but it's always advisable to call the hospital and prepare them for your arrival. That will streamline the process and get your furry pal the care needed much faster. Past the operating hours, Uniquely Cats will refer you to a 24/7 Vet Center if your furry friend's situation is too critical to wait until the next day.
Highlights
The facility only specializes in cat care and offers feline-exclusive services and treatment, which to some extent guarantees pet owners of premium services by feline-loving vets.
There's a wide range of services to choose from that are tailored based on the cat's individual needs and stage in life, allowing them to get the best care possible.
The facility has Cat-Friendly Practice certification and is a member of the American Veterinary Medical Association, Colorado Veterinary Medical Association, and American Association Of Feline Practitioners (AAFP), guaranteeing service authenticity and quality.
Emergency care services are available during regular business hours for urgent cases that require immediate medical attention.
Services
Wellness & Preventive

Periodic wellness evaluations
Weight management
Immunity evaluation

Dentistry

Teeth extraction
Dental exam
Dental cleaning

Diagnostics

In-house lab tests
Digital general radiology
Rhinoscopy
Ophthalmoscopy and otoscopy

Cat Boarding

Spa services
Routine medical services
Medical boarding
---
12. The Pet Spot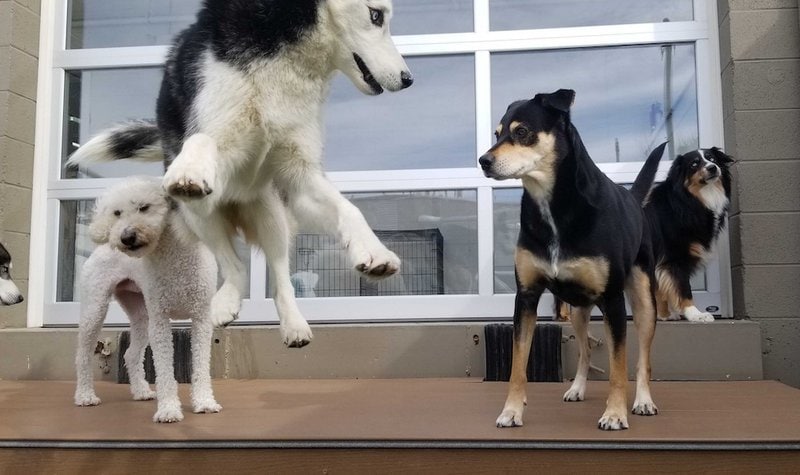 The next time you plan for a weekend getaway but don't have anyone to leave your furry with, The Pet Spot is here for you. This pet boarding care center offers impressive daycare and boarding services to make your pet's stay comfortable and entertaining. The daycare services are available for dogs, while the boarding services accommodate cats, dogs, and small animals. And here, you'll notice a lot that distinguishes The Pet Spot from other daycare and boarding facilities.
The establishment features 3 playrooms, with each leading to its own yard. The playrooms are separated by solid walls with FRP cover, while the yards are partitioned by vinyl fencing, unlike most facilities that use chainlink, a barrier that's likely to cause injury to the pet and inadequate to prevent fence fighting. Plus, you can pay half or full day for the Daycare depending on your preference, while boarding services are available in various packages depending on the services you want your dog to enjoy.
Outside the daycare and boarding services, The Pet Spot is like any other full-service veterinary clinic. Dentistry, surgery, preventative care, and wellness exams are but a few of the services offered. Dr. Sofia Kalkstein serves as the vet at The Pet Spot. She graduated in 1995 from the Colorado State University College of Veterinary Medicine and has been a passionate advocate for pet wellness since then. Her wealthy experience in pet care has given most pet parents around Boulder, Lafayette, and other surrounding areas the peace of mind they need regarding their pet's care.
The Pet Spot is open every day from 6:30 am to 6:30 pm, and that's a whopping 84 hours of operation per week! This should give you enough time to drop off your furry pal and pick them up at your most convenient time. The establishment has also launched the Yourgi App, a convenient software for easy appointment scheduling, medical record storage, and pet health management.
Highlights
Pets in daycare or boarding services are under constant supervision except for a 1-2 hour break, ensuring that your pet never goes without proper care until you're back.
Solid walls with FRP cover separate the facility's playrooms, while yards feature vinyl fencing to prevent injuries and fence fighting.
The Yourgi App offers convenient pet health management functionalities, including appointment scheduling and medical record storage.
The establishment runs for 84 hours weekly, so you have more time to drop off or pick up your pet from the establishment without having to disrupt your usual routine.
Services
Daycare

Half-day care services
Full-day care services
Spa services
Add-on services

Boarding

Dog boarding
Cat boarding
Small animal boarding

Preventive Care

Proper nutrition
Heartworm preventatives
Spay & neuter

Dog Training
---
11. North Boulder Companion Animal Hospital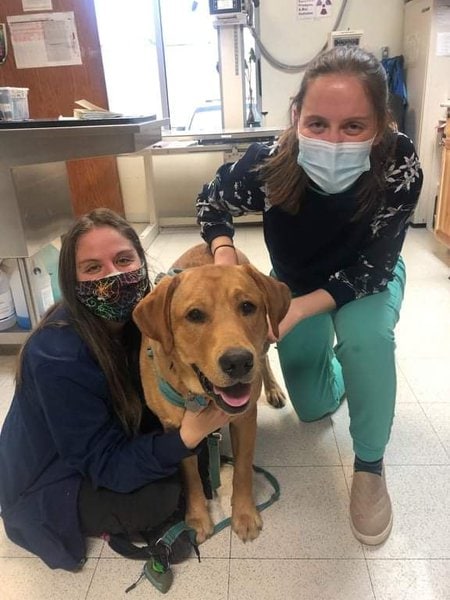 If your pet is living in its golden years, proper geriatric care is essential for its health, and North Boulder Companion Animal Hospital is one of the areas you can turn to for that. This full-service animal hospital has been providing quality pet care services since 1993, and its commitment to excellence is probably why it has remained in the industry for over 3 decades.
The hospital believes that your senior pet's health is best maintained when they receive regular checkups and treatments. According to the hospital, regular tests are the only way to diagnose a medical condition as it emerges. That allows for early treatment, maximizing the chances of a full recovery. The hospital recommends at least twice-yearly visits to monitor blood work and physical exams and more frequent as necessary for seniors with chronic medical conditions.
Outside geriatric care, North Boulder Companion Animal Hospital offers all the usual services you would expect from most full-service vets, including preventative medicine, surgery, and pet dentistry. In fact, they're so diverse in what they offer that they even treat exotics like birds, small mammals, reptiles, and amphibians. I mean, there aren't many home-kept pets that they can't help!
Of course, all these services require expertise, and the hospital has got it. Among the team of vets is Dr. Susan Patton, a graduate of Texas A&M University. She attained her undergraduate degree in 1979 and her DVM in 1984 from the same institution before working at an animal hospital in San Antonio. So, she's one of the renowned medical practitioners in Boulder, and you can trust her with your pet's care. Dr. Shelle Raines, who works alongside Dr. Patton, is equally proficient in veterinary care and has a keen interest in ultrasound, dermatology, and internal medicine.
Highlights
Besides dog and feline care, this hospital provides exotic care services for birds, small mammals, reptiles, amphibians, and just about any other home-kept pet, so you can count on it if you have a variety of pets.
The hospital has a shop offering vet-approved pet essentials with free shipping service for Autoship membership, allowing you to save time on order placement and elude shipping fees for recurrent purchases.
The "Hospital Tour" subsection within their website's "About" page allows you to familiarize yourself with the facility before your visit, which is a great way to know what to expect.
The hospital website is intuitive; anyone should find it easy to navigate and access the needed services.
Services
Geriatric Care
Surgery

Soft tissue
Orthopedic
Ocular
Dental

Internal Medicine

Endocrinology
Cardiology
Immunology

Exotics

Small mammals
Amphibians
Reptiles
Birds
---
10. Boulder Veterinary Hospital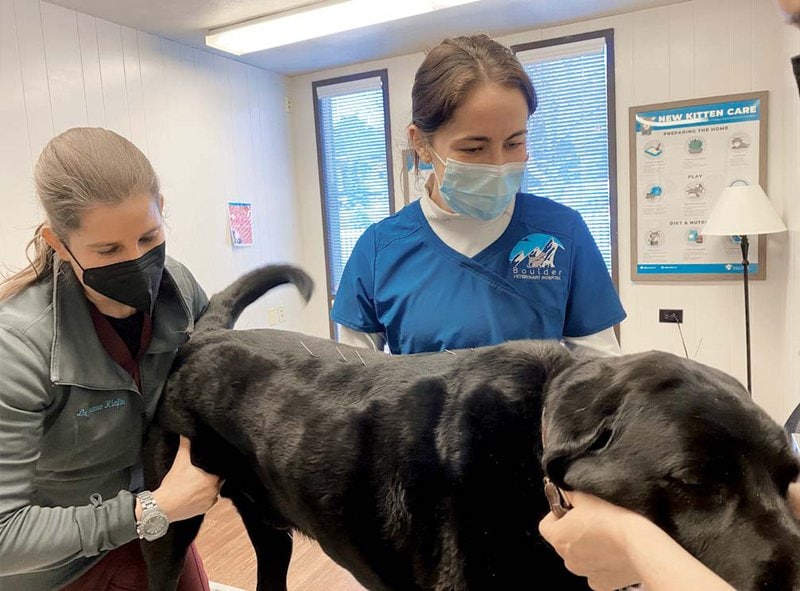 At Boulder Veterinary Hospital, you schedule a visit by placing an appointment through their website. Or, you can call or walk into their hospital if your pet needs urgent medical attention. But beware; Boulder Veterinary Hospital isn't a 24/7 establishment as it is closed on Sundays, so ensure that you visit them during business hours on weekdays to avoid the Saturday crowds.
Other services include exotic pet care, surgery, vaccination, and dental. The facility even offers lameness detection and treatment services, which involve using a special tool – Stance Analyzer – to diagnose, analyze, and even treat pet lameness. It's such a sophisticated tool that checks the pet's weight distribution and other ways of diagnosing lameness in the pet. Of course, only a few hospitals in the country have this technology, leave alone in Boulder.
If you're visiting the hospital for the first time, check the "First-Time Clients" section on the website. You'll get access to all the paperwork you need to bring on your initial visit. And for any subsequent visits, the "Current Clients" section has got you covered. It will allow you to check essential information about the hospital and provide a link to the hospital's mobile app, which you'll find handy when managing your pet's appointments.
Finally, if you're in the veterinary industry, need an internship, or would like to work with the rest of the team at this establishment, they've got you covered too. Check the career page on the website to see if there are any openings.
Highlights
The hospital offers a well-engineered mobile app that caters to all your pet's care needs, making it easier to keep track of their appointments and other needs.
The hospital also offers a sophisticated lameness detection and treatment tool, which only a few hospitals in the country have.
The hospital offers a $30 discount on your first dental procedure, a really good offer considering the sky-high costs of dental care.
Boulder Veterinary Hospital has embraced both walk-ins and appointments, allowing you to walk into the hospital any time within its operating hours without entirely sacrificing the perks of booking an appointment.
Services
Urgent Pet Care
Pet Vaccinations

Dog vaccinations
Cat vaccinations

Pet Dental Care
Lameness Detection And Treatment
---
9. Arapahoe Animal Hospital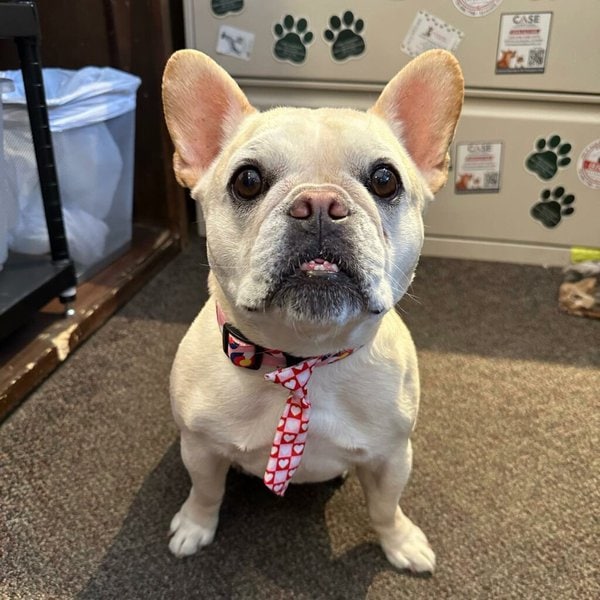 This Arapahoe Animal Hospital is located on Arapahoe Avenue. It's the main vet establishment, with its branch located along 15th Street. That's two vet hospitals in one city, all offering impressive veterinary services. So, you can visit the main or its branch depending on where you're located in the city, but check to see the operating hours of the Downtown branch before you visit as they differ slightly from the main.
Arapahoe Animal Hospital stands out from the rest of the vet hospitals in Boulder because it offers acupuncture services, something you won't find in many vet hospitals in the city. This treatment provides natural relief from chronic pain and other issues such as digestive problems, skin issues, and fear of loud noises. It's a healthy therapy service for senior pets or pets who can't tolerate the medication.
Of course, it's not all about acupuncture. The hospital also offers a wide range of services, including advanced diagnostic services, euthanasia, nutrition & weight management, microchipping, and cardiology. In other words, no matter what your pet's needs are, chances are that this hospital has the capacity to meet them. And in case you're in doubt about the quality of service, the establishment is accredited by the American Animal Hospital Association (AAHA). That means the services you get at this hospital are evaluated and measured against the highest standards in the industry and found to make the cut.
Founded in 1954, Arapahoe Animal Hospital boasts an impressive, passionate team of vets and support staff. Dr. Greg Hayes, a 1975 graduate of the Colorado State University College of Veterinary Medicine, leads the team of vets. He's the co-owner with Dr. Alan Myers, whom he works with at the hospital. The list of vets doesn't end there, as you may also meet the likes of Dr. Scott Smith and Dr. Robert Cerda, all dedicated to ensuring that services at Arapahoe remain top-notch.
Highlights
The main hospital runs from Monday to Sunday to allow pet parents of Boulder and the neighborhood to schedule visits at their most convenient time.
The hospital is AAHA-accredited, meaning that its services are evaluated to see if they meet the highest medical standards in veterinary and are found to be top-notch.
There are two branches of this hospital in the city, the main along Arapahoe avenue and its branch along 15th Street, and this is to maximize the number of residents it can serve.
The hospital was established in 1954, so it has almost 70 years of serving the people of Boulder, something that speaks volumes about its reputation and efficacy.
Services
Acupuncture
Advanced Diagnostics

In-house lab tests
Advanced imaging

Cardiology

Echocardiography
Electrocardiography

Emergencies / Critical Care
---
8. Boulder's Natural Animal Hospital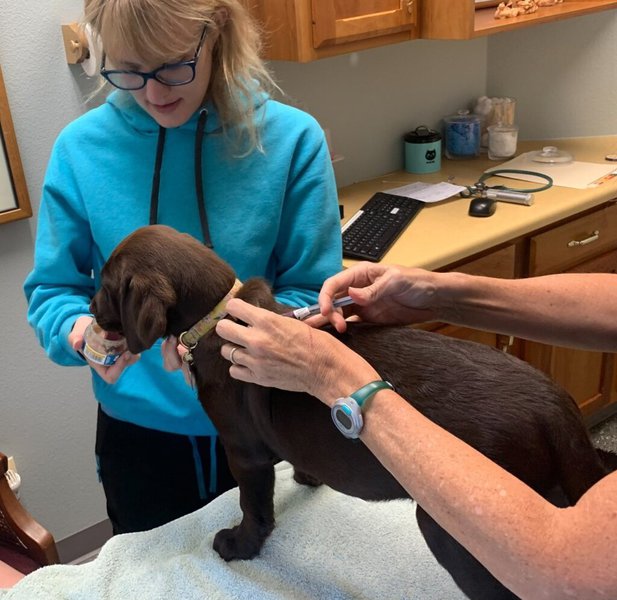 Boulder's Natural Animal Hospital believes every furry friend is unique and requires individualized care, just like their human companions. As such, the hospital offers integrative care that combines traditional veterinary treatments with the beauty of modern technology. Whether your pet's needs are well-suited by traditional medicine, alternative therapies, or a combination of both approaches, Boulder's Natural Animal Hospital has got you covered.
The facility offers a variety of traditional Eastern modalities, including Chinese herbal remedies and acupuncture. On the part of modern technology, the hospital has a state-of-the-art surgical suite, advanced imaging, advanced dental equipment, and an in-house laboratory. Combining all these options, Boulder's Natural Animal Hospital team can provide you with a comprehensive assessment and treatment plan.
Dr. Stacey Adam and Dr. Liv Brockmann are 2 of the vets you'll find at this hospital. Dr. Adam is a 1997 chemical engineering graduate of the University of Michigan and has worked as a chemical engineer for several years before making a significant career switch to pursue her childhood dream of being a vet. So, she joined Colorado State University, where she graduated in 2007, and later completed her acupuncture training and certification in the same institution the same year. As for Dr. Brockmann, she's equally decorated but with even more years of experience in the veterinary career, having graduated in 2001.
As for the quality of services, most pet parents around Colorado can attest to the high standards at Boulder's Natural Animal Hospital. In fact, this hospital was the first vet facility in the city to receive the Feline Friendly Practice Certification in 2014. Of course, feline care isn't the only thing the hospital offers, as it also takes in canines. But then again, the certification is just one proof that Boulder's Animal Hospital strives to be ahead of the game, which is something you'd want for your pet.
Highlights
The hospital uses both traditional Eastern and modern western medical modalities to offer optimum care to animals, which means no matter what your pet's individual needs are, Boulder's Natural Animal Hospital has got you covered.
It is open 6 days a week, Monday to Saturday, to give pet parents ample time to schedule visits for their furry companions.
The hospital was the first to receive the Feline Friendly Practice Certification in 2014, which attests to its quality.
Services
Integrative Care

Acupuncture
Chinese herbal medicines
Laser therapy
Dietary counseling

General Surgery

Pre-surgical physical exam
Pre-anesthetic bloodwork
Pain management
Vital sign monitoring

Feline Care

Nutrition & weight management
Personalized vaccinations
Parasite prevention & control

Canine Wellness

Nutrition & weight management
Professional dental care
Personalized vaccinations
---
7. Gunbarrel Veterinary Hospital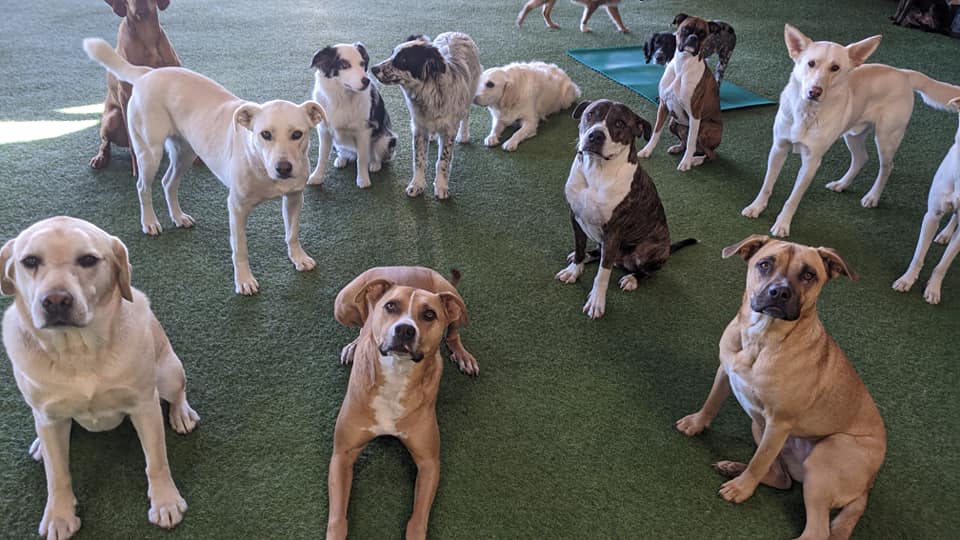 Gunbarrel Veterinary Hospital might be the place for you if you're looking for a vet establishment where you can leave your dog when away. The hospital has a boarding kennel for dogs and a kitty condo area for the felines, both designed for comfort. The facility boasts 50 runs, so your dog will have space and peace of mind when it needs them. Plus, there are 6 extra-large runs for the giant dog breeds that need more space or even dogs from the same family.
And being a veterinary establishment, there are licensed vets to keep the health of your four-legged companions in check during their stay. Each pet receives lots of TLC, with close health and behavior monitoring to ensure they're healthy and enjoying their stay. If any issue is diagnosed, the vets will take care of it immediately and inform you of the same. However, before admission, all dogs must have received Bordetella, Rabies, and DHHP (Distemper Combination) not longer than 6 months to the date of boarding. As for cats, they must be current on rabies and FVRCP vaccines.
Boarding fees payment after the rendering of service. But for stays longer than 2 weeks, you have to make a down payment during admission. And yes, the hospital allows you to book a boarding reservation in advance for just $50, which serves as part of the boarding fees. The reservation thing is a great idea to avoid last-minute disappointment. But then, this deposit is non-refundable, so you should ensure everything is in order before handing the money over.
Outside the boarding and daycare services, Gunbarrel Veterinary Hospital also renders other services like wellness and preventative pet care, dental work, geriatric medicine, spaying & neutering, and surgery. Plus, the establishment is part of the American Veterinary Medical Foundation (AVMF), a charitable organization for helping abused and neglected pets and those who are undergoing personal hardships. You can even donate to the organization to be of help to these animals.
Highlights
The facility boasts 50 runs for dogs and six extra-large runs for giant breeds and dogs coming in pairs, meaning that it's well-equipped to handle all kinds of dogs.
The hospital is one of the supporters of the AVMF, which shows its genuine love and compassion for animals.
You can make boarding reservations in advance with a non-refundable deposit of $50, providing you with a way to avoid the frustration that's sometimes attached to last-minute bookings.
Payment for boarding service is usually on pick up except for stays exceeding 2 weeks, which means you can leave the pet even when you don't have enough funds at the admission time.
Services
Surgery
Wellness And Preventative Care

Annual wellness exams
Routine dental care
Annual blood profile
Urinalysis

Medical Services

Acupuncture
Ultrasound
Laser therapy
Internal medicine

Senior Medicine
---
6. VCA Broadway Animal Hospital And Pet Center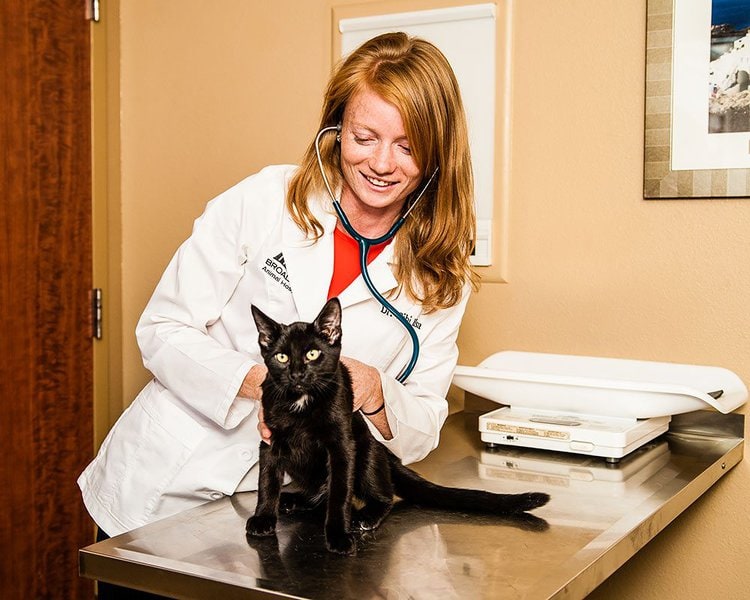 If you're a proactive pet parent, VCA Broadway Animal Hospital and Pet Center should be one of the best vet establishments to collaborate with. This facility offers various preventive care services, such as vaccinations, flea and tick control, and wellness exams and testing. More distinct services are available, but there's just too much to admire about their preventive care program.
For instance, the hospital has incorporated a CareClub membership plan into its preventive care program. This program requires a pet parent to enroll and pay some fee, which covers personalized unlimited pet exams, immunization, microchipping and annual membership, and early disease detection and testing. According to the hospital's website, this program allows pet parents to save up to 25% of pet care or even more depending on the services they use.
For the pet parent visiting the establishment for the first time, the hospital offers an eye-catching 20% discount on your pet's first exam. That's a fantastic offer you don't want to miss, especially if you're targeting multiple tests in the initial visit. But before you begin your journey to the hospital, get all medical records for your pet, a filled new client form, and a booked appointment. You can get the form and book an appointment online.
Dr. Aya Alt, a graduate of Cornell University College of Veterinary Medicine, serves as the medical director at this hospital. She joined the pet center in 2015, bringing a lot of experience and pet health expertise onboard, thanks to her many years of research and clinical practice. Together with Dr. Bibi Khalsa, Dr. Gretchen Luegers, and the support staff, they form a team of highly experienced medical and support personnel ready to cater to your pet's health care needs.
Highlights
The hospital offers 20% off your pet's first exam, which is a great way to save on the pet exam on your initial visit.
The hospital has an in-house CareClub membership plan that allows pet owners to save up to 25% of pet care costs.
The establishment's website offers the new client form and the ability to book appointments online, eliminating unnecessary paperwork and time-consuming booking processes.
The "Know your pet" section provides vet-approved articles on pet topics, such as pet bleeds, allergies, and yeast dermatitis, equipping pet owners with the information they need to make informed decisions about their pet's health.
Services
Preventive Care

Wellness testing
Weight management program
Parasite control
Adult and senior wellness
Pet Counseling
Behavior counseling
Obedience training
Nutritional counseling

Advanced Care

Tono-Pen
Advanced dental care

Ophthalmology
---
5. Indian Peaks Veterinary Hospital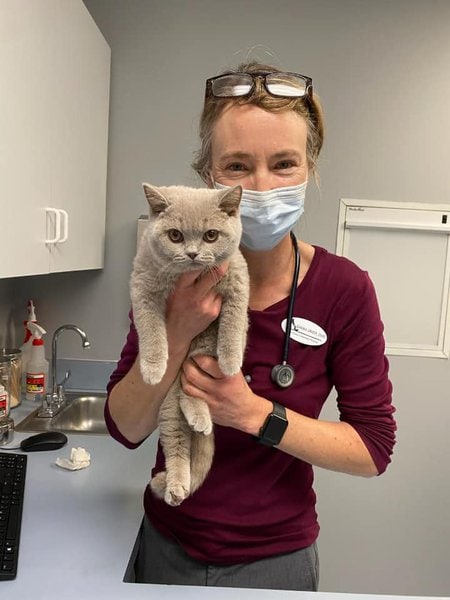 For pet patients with dental issues, Indian Peaks Veterinary Hospital is one of the places in Colorado to turn to. It offers several dental services, such as complete dental cleaning, root canals, and tooth extraction. Plus, the hospital is equipped with a dental machine, which allows the vets to take X-rays and detect any underlying problems that may not be visible to the naked eye.
Dr. Jeniffer Ingram, a DVM, is part of the medical team at the hospital, and she's well-known for her sincere love for animals. According to her bio on the website, her love for animals was clearly visible at the tender age of 5, when she adopted several stray animals and showed them the love they deserved. Growing up in the spirit of love, she joined the University of California, where she received her DVM in 2004. Since then, it has been a journey of success for her, with the Google Maps reviews presenting her as one of the greatest assets for pet parents in Colorado and without!
Working closer with Dr. Ingram is Dr. Sarah Grier, who's also a DVM. She's yet another animal lover and has had quite a long experience with animal care and treatment, having graduated in 1998 from Colorado State University with her DVM degree. That means Dr. Ingram and Dr. Grier have a combined work experience of about 45 years, and you haven't brought in other medical team members.
The vast experience brings diversity in what they can deliver to pet parents in Boulder. That's why the hospital also offers other services, such as surgery, diagnostics, preventative care, and microchip administration. Plus, the hospital has a fully-stocked pharmacy offering medication and other essential pet products, such as dental treats, bones & chews, grooming products, pet food, and pet toys. So, when you visit the hospital, you can expect to get all the pet supplies you need in one place.
Highlights
The hospital offers an extensive range of services, from dentistry and surgery to preventative care, meaning you can find all services in one place in case your pet needs them.
The vet establishment has a fully-stocked pharmacy, allowing you to enjoy the convenience and efficiency of finding all the pet medications and other essential supplies you need in one place.
Indian Peaks Veterinary Hospital is AAHA-accredited, making it one of the facilities whose services have been evaluated against stringent standards of care and found to meet or exceed these standards.
The online pharmacy brings a new level of convenience to pet parents as they no longer need to travel to the vet.
Services
Dentistry

Pre-anesthetic blood tests
Dental X-rays
Teeth scaling and polishing
Teeth extraction

Diagnostics

Radiology
Ultrasound
Echocardiograms

Laboratory Services

Blood tests
Histopathology
Cytology
Fecal tests

Pharmaceutical Services

Fully-stocked onsite pharmacy
Online pharmacy
---
4. Veterinary Emergency Group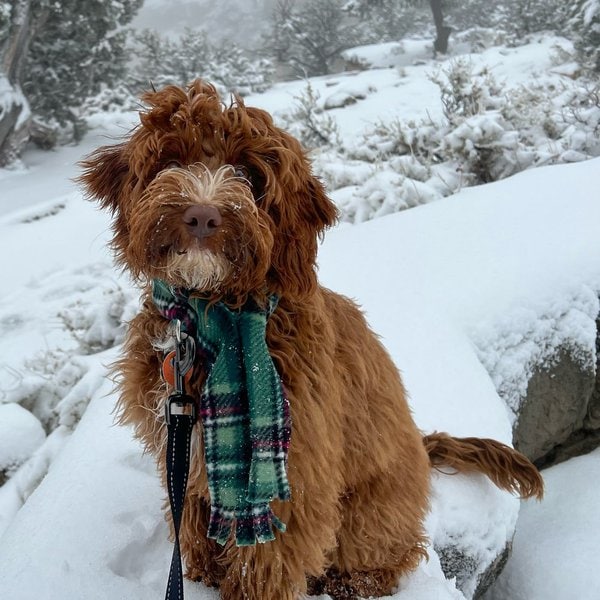 The new Veterinary Emergency Group (VEG) establishment in Boulder is fully dedicated to the welfare of the four-legged members of the family just as much as other VEG branches have been over the years. Like all other VEG facilities, this establishment is well equipped with emergency vets ready to attend to your furry friend any time you walk into the facility. The seasoned vets in this facility can quickly diagnose and treat your pet to get them back on their paws in no time.
Of course, like other emergency establishments we've already covered, VEG has modern medical technologies to ensure that your pet gets the best care available. And yes, the vet center operates 24 hours every day the whole year, even during holidays, which is rare with vets. That means whether it's 1 am at night or 5 pm in the evening, you can walk into VEG and get emergency care for your pet at any time of the day or night.
Plus, unlike most vet centers where phone calls are answered by front desk personnel, VEG has a team of vets that directly answers client calls and provides consultation services. That allows you to get reliable information on how to act during an emergency situation before taking your pet to the facility. And yes, speaking to a doctor on the phone is absolutely free!
Even more, once you get to VEG, your pet's treatment comes before any paperwork, which is a sign the hospital prioritizes your pet's well-being more than anything else. And, of course, you're allowed to stay with your pet throughout the treatment process if you decide to, which can be quite comforting for both parties.
The vet also has a LittleVets program that's dedicated to teaching kids with a passion for veterinary medicine some basics. This program is meant to foster their interest in vet medicine, and the teaching is done by real vet professionals. The classes are fun yet educational, and kids are taught how to use medical equipment like ER tools. The photos and videos used for the learning are from real-life procedures done at the facility, so the program is more realistic and gives them a better understanding of vet medicine.
Highlights
VEG is open 24/7 and operates throughout the year, even during holidays, meaning you can get emergency care for your pet whenever you need it.
Unlike in some vet establishments, service comes before paperwork at VEG, and that's a good sign that the hospital values the well-being of your pet more than anything else.
The vet center has a team of vets that directly answer client calls and provides consultation services, helping you gain insight on what to do during emergencies.
The hospital's website is loaded with blogs on different emergency situations and how to act when they arise, which is a great way to stay prepared.
Services
Emergency Services
LittleVets Program
---
3. Rise Vet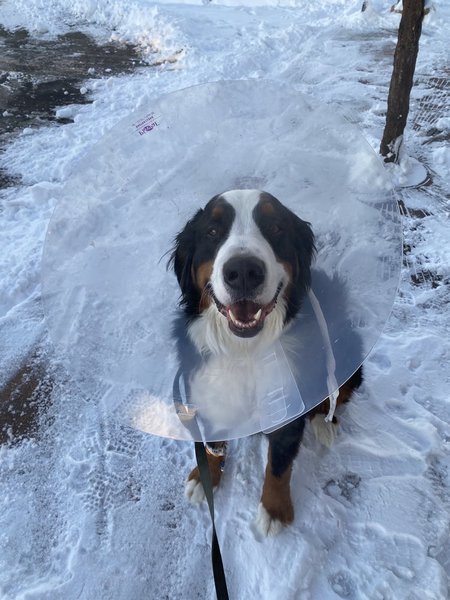 With an excellent 5/5 rating on Google Maps in over 180 customer reviews, Rise Vet has established itself as one of the best vet clinics in Boulder. The decent average rating means that every customer who has visited the establishment is satisfied with their experience, and that's an impressive feat for a vet clinic.
Of course, the 180 ratings are spread across different services, with many pet parents giving glowing reviews about Rise Vet's advanced diagnostics capabilities. The advanced diagnostic services include but are not limited to, X-rays, ultrasounds, fecal tests, and echocardiograms. Obviously, when the disease test is done accurately, treatment becomes easier, and chances of success are higher.
Outside of diagnostic services, this establishment also offers surgical, annual exams and dentistry. And in case you want to monitor your pet's health remotely, the vet has a telemedicine program that was adopted as one way to combat the spread of COVID-19 but retained upon customer requests.
Of course, there are lots of other things to admire about this vet clinic, all owing to the highly-experienced and passionate team. Leading the team at Rise Vet is Dr. Andrew Boal, who also happens to be the hospital owner. And as you probably know, one advantage of dealing with the owner is that they have a higher passion for delivering excellent services that give them a reputation to place them above their competitors. Working together with the owner is Dr. Chelsea Schuster and Dr. Alyssa Zarnoch, all of whom are experts in veterinary medicine.
Highlights
Rise Vet has a magnificent 5-star rating on Google Maps with over 180 customer reviews, showing that the services provided here meet and maybe even surpass the customer's expectations.
The clinic has a well-stocked pharmacy with delivery services, allowing you to order whatever drug you need for your pet at the convenience of your home and with peace of mind that you'll get a safe and authentic product.
The clinic offers a telemedicine program that allows pet owners to conduct checkups remotely and monitor their pet's health.
The blog section on the website is a resourceful section for pet owners looking for more information about pet health.
Services
Diagnostics

Heartworm and tick-borne tests
Ultrasound
Fecal tests
Echocardiograms

Surgery

Biopsies
Spay & neuters
Mass removals

Pharmacy

Online pharmacy
Onsite pharmacy

Telemedicine
---
2. Pet Menders Animal Hospital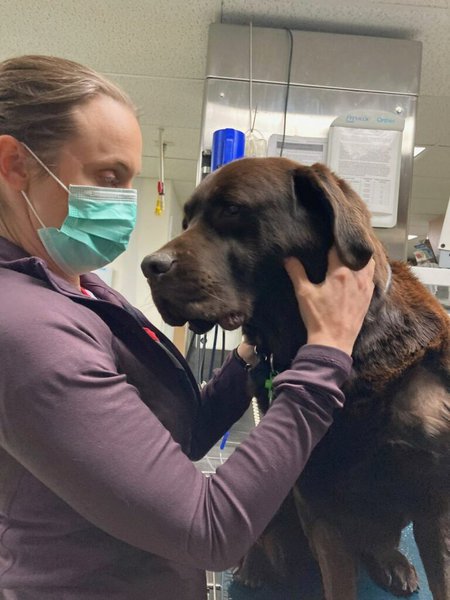 Pet Menders Animal Hospital is one establishment that strongly believes that quality health care and state-of-the-art technology go hand in hand when it comes to veterinary care. The hospital has a fully equipped laboratory and surgery suite that can handle different types of surgeries like spaying, neutering, ear cropping, and tumor removal. Plus, the hospital has a well-equipped surgical suite that allows for faster recovery of your pet after surgery.
Other services include dentistry, microchipping, nutritional counseling, behavioral management, and parasite prevention. You'll need to book an appointment for any of these services, which is easy since an appointment booking button is placed just below every service description. That means the appointment you book will be directed to the respective specialist, unlike where you have to fill in a generic form that requires you to tell your pet's condition.
You can also take your pet for vaccination every 1st and 3rd Saturday of the month except for public holidays. And unlike with other services, you don't need to book an appointment for vaccination, just show up between noon and 2 pm, and keep your pet on a leash.
Plus, the hospital offers a Piper Memorial Fund. This is an initiative pioneered by the Piper Memorial Foundation to help less privileged pet owners get quality medical care for their pets. The fund goes a long way in reducing the burden that pet owners face when seeking medical attention for their four-legged friends, which is a great way to give back to the community. To confirm your eligibility, call the hospital, and they'll let you know if you qualify for the fund.
Highlights
The hospital has PetDesk, an app that helps you keep track of your pet's medical records, store photos and other files of your pet, and get automatic reminders, which makes it easier to stay organized and in the know.
The Piper Memorial Fund is open to the less privileged pet owners so that these folks get quality medical care for their pets; one's pocket's condition doesn't have to reflect on one's pet's health.
Vaccinations are available every 1st and 3rd Saturday from 12 pm to 2 pm on a walk-in basis, and you can only wait for up to 45 minutes, saving you from making an appointment and waiting for long hours.
The hospital website offers an appointment button just below every service description, which makes the booking process easier.
Services
Surgery

Spay & neuter
Tumor removal

Diagnostic Services

Laboratory tests
Ultrasound
Radiology

Health Travel Certificates (within the U.S. only)
Pet Vaccinations
Canine vaccination
Feline vaccination
---
1. South Boulder Animal Hospital
South Boulder (SoBo) Animal Hospital boasts an excellent average Google Maps rating of 4.9/5.0 in 469 reviews as of the time of writing this article. That's the best rating so far, especially for that number of reviews, which has given us the reason to give it the top spot on the list. From the reviews, its SoBo's quality services have drawn pet owners within Colorado and even outside the state, which is a huge achievement for the hospital.
The hospital offers various services, from general medicine and dermatology to HomeAgain microchipping and even euthanasia and cremation services. And for pet parents who want the company of their pets on the road, the hospital offers health travel certificates that are approved by the U.S. Department of Agriculture (USDA) for interstate travel. So, in case your airline requires a health certificate to board your pet, South Boulder Animal Hospital has got you covered.
Of course, behind all this diversity and excellence is a team of skilled and experienced vets supported by a highly trained support staff. Dr. Clinton Kay, the medical and owner of the hospital, graduated from Kansas State University College of Veterinary Medicine in 1990. He's a member of Colorado VMA, AVMA, and Denver Area Veterinary Medical Association, which tells you the level of expertise you should be expecting. Dr. Kay works together with Dr. Terry E. Watrous, Dr. Donald Dodge, and three more associate vets, who are also well-versed in the field.
The hospital serves on both an appointment and a walk-in basis, with the latter being available for critical cases that need immediate attention. Plus, you can always drop off your pet at the opening time if you have errands to run, and the vet will examine them in due time and get back to you. That's a great way to ensure that your pet is getting professional attention without the hospital keeping you waiting for long!
Highlights
The average Google Maps rating of 4.9 stars from over 470 reviews is a testament to the hospital's quality of services.
The hospital offers a very diverse range of services, which means you can count on it if you're looking for a place to call home whenever your pet needs medical attention.
The facility gives priority to emergency services, followed by appointments and then non-critical walk-ins, which is a good way to ensure that critical cases are handled first.
You can drop off your pet in the morning, and the hospital will take care of them while you go out and go about with your day normally, so you don't have to miss out on anything.
Services
General Medicine & Dermatology

Respiratory diagnosis and treatment

GI diagnosis and treatment

Euthanasia
Orthopedic & Soft Tissue Surgery
Domestic Health Certificates
---
Related Questions
---
Is It Illegal To Not Neuter Your Dog In Colorado? It is illegal not to neuter your dog in Colorado if it is adopted from a shelter unless doing so would be medically detrimental to the animal. As for other dogs, the laws differ from city to city, with the state's capital, Denver, requiring all dogs and cats over the age of 6 months to be neutered unless the owner gets an intact permit.
How Much Does It Cost To Neuter A Dog In Colorado? You can expect to pay anywhere between $70 and $300 for neutering your dog in Colorado. The final cost, however, depends on the size and age of your pet and, sometimes, whether or not they have any pre-existing medical conditions that need to be taken into account.
Are Male Or Female Dogs Cheaper To Neuter? Neutering male dogs is usually cheaper than neutering, or spaying, female ones. That's because, with males, the surgeon only needs to remove the testicles, while in the case of females, the ovaries, fallopian tubes, and uterus must also be extracted. Of course, the latter is more invasive and takes more time, which means higher overall costs.