It's no debate that Texas is the second largest state in the United States. And expectedly, this state has the 9th largest city in the country—Dallas. Surprisingly, Dallas is the one-time Mexican region that houses an unbelievable number of dogs which the American Veterinary Medical Association AVMA claims to be about 7.2 million.
Apart from dogs, Texas teems with different life forms, from cats to rabbits to hedgehogs living as pets, with as many as over 140 different species of mammals and 540 bird species. Since Texas is home to so many pets, it's no wonder that many cities have birthed veterinary clinics to cater to the needs of these adorable animals, and Dallas happens to be one of these cities.
With so many of these pet hospitals around, we have studied and detailed a list of the best veterinarian clinics in Dallas where pet parents can be assured of great care and comfort for their animal companions.
18. Northwood Veterinary Clinic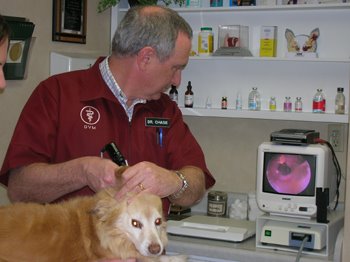 Operating in Dallas for more than 45 years, Northwood Veterinary Clinic has provided pet care services to many pet lovers since it was founded in 1972.
Dr. Garry Bounds, who earned his DVM degree in 1965 after serving in the United States Army, founded the veterinary facility in 1972. Although currently retired, the clinic's staff and patrons continually attest to his dedication to helping people and animals when he served on several veterinary boards in Dallas.
Also, Dr. Joseph Chase, current head-of-staff, is a certified veterinary practitioner who has served the community in Dallas as a member of the DVM, providing general medicine and pet surgery services since 1985.
The veterinary clinic has an online patient form where pet owners can fill in the details of their pets' health conditions, shortening consultation time and quickening diagnosis. As a result, vets can offer their services to patrons who need urgent care but have no prior appointment.
Customers have gone onto Facebook to heap praises on the staff and the affordable services at Northwood Veterinary Clinic. They also commend the staff for giving additional information on ideal pet weight and diet tips.
Highlights
Scheduling appointments can be done online for ease and safety during an ongoing pandemic.
Urgent care for pets without an appointment can still be rendered, but it works best if a call is made prior to arrival.
Has accepted providers of insurance coverage from Pet Insurance by Nationwide and Pet Care Insurance.
Payment methods via cash, checks, Mastercard, Visa, and Discover, are accepted and to be made at the time when services are rendered.
Services
Vaccination
Surgery

Spay and neuter
Tumor removal
Skin laceration
---
17. Readivet
Founded in 2018, Readivet aims to provide maximum comfort to pets and patients by bringing clinic services directly to pets' homes. This veterinary facility provides multiple options for patrons to book an appointment at its mobile clinic from home. Dog owners can fill out an online appointment form, give the establishment a call, or text the clinic staff before visiting, helping curb frustration accompanied by long waiting periods.
In a bid to better serve the residents of the Dallas-Plano-Irving, TX Metro Division, the hospital has another center in Collin County, increasing proximity to treatment and ensuring speedy home-care delivery. Certain cases which involve surgery may require pets leaving homes for the hospital. They will be accompanied safely in a van by a veterinarian and an attached technician. When the veterinarian approves, pets will be returned safely back to their homes immediately.
Since treatment is being performed at the patient's homes, the clinic, understanding that unforeseen contingencies could make pet parents unexpectedly unavailable, incorporated a live video feature into its home care services. With a live video call, Readivet staff can achieve double results—listen to the patron's concerns even while they're away, and keep the pet calm as it hears and sees its owner during the entire process.
Readivet details all pet care charges on its website, so patrons have a clear understanding of how much they're looking to spend; The feline comprehensive wellness care currently goes for $189, while canine visits and care go for $89 and $239, respectively.
Dr. Ben Clemmet is the medical director in charge of the Dallas Area. He bagged his DVM degree at the University of Auburn in 2016. His counterpart at Collin County is Dr. Heather Larson, who graduated from Texas A&M College of Veterinary Medicine.
According to pet owners on the facility's Facebook page, the staff's quick response to house call services and live video consultations are some of the clinic's strongest selling points.
Highlights
Readivet is transparent with its fees and has shared the pricing for canine and feline services published on its website.
Pet owners, who have missed or canceled appointments without proper notice, will incur a fee of $89.
First-time pet owners can enjoy $50 off on their pets' first visit by submitting their email addresses on the website to schedule an appointment.
Has set up the Courtney Brown Memorial Fund in honor of a former practice manager, Ms. Brown, to help fund treatment for underprivileged pets via donations.
Services
Laboratory analysis
Euthanasia

Communal cremation
Private cremation

Vaccination
---
16. Dallas Veterinary Clinic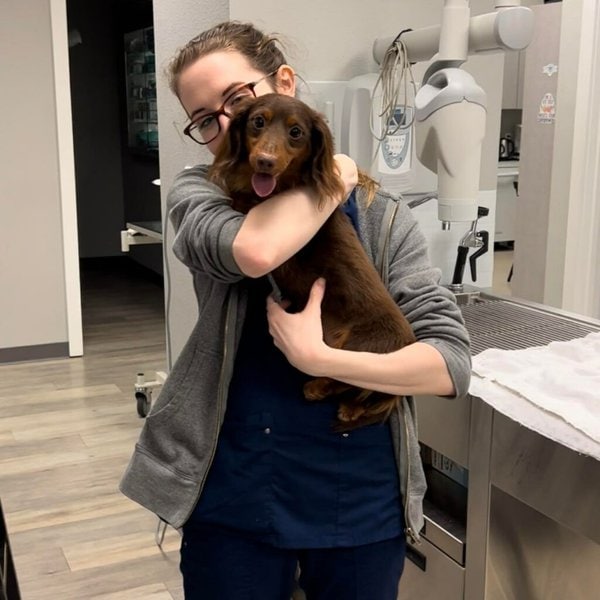 Dallas Veterinary Clinic is a local, private-owned surgery center with an online pet drug and food store. The clinic boasts an AAHA accreditation, a direct result of the high standard and scrutiny that each member demonstrates during consultation and treatment of patients. The clinic is also among one in five vet centers that own a Fear Free certification.
Essentially, consultations, diagnoses, and treatments are all done to drastically reduce stress, anxiety, and discomfort for pets and parents.
Dr. Asley Piddy, who heads the Dallas Veterinary Clinic, is a native of park city in Dallas and an alumnus of the School of Veterinary Medicine Glasgow, Scotland, where he earned his DVM degree. Another well-loved figure running the clinic is Dr. Jennifer Parker, an old-time friend and high schoolmate of Dr. Piddy's, who completed her study and bagged a DVM degree from Texas A&M.
DVC has a charity program launched to memorialize one of the clinic's deceased staff, Ashley Harrison, who lost her life during a natural disaster in 2011. The funds are under the supervision of Dr. Piddy and Dr. Parker, and they are mostly used to assist patrons who aren't financially buoyant to cater to their pets' hospital needs.
Customers left comments on the clinic's Yelp page saying that the staff is especially courteous and friendly with their pets. But above all, many praise the clinic's pristine nature and cleanliness, remarking that the veterinary doesn't have the characteristic "dreaded animal smell" that reeks in many vet centers.
Highlights
New and existing patrons can request appointments online by entering the required information on the veterinary hospital's website.
The Ashley Harrison Memorial Pet Fund is the facility's way of rendering medical assistance to pets whose owners are underprivileged.
The veterinary clinic is certified by the AAHA, and each member of the veterinary team has a Fear Free certification, reducing pet-treatment anxiety.
DVC partners with Vetsource—an online pharmacy that delivers drugs and pet food to customers' homes.
Services
Vaccination

Distemper
Rabies
Bordetella

General Surgery

Spay and neuter
Hip surgery

Radiography

Dental X-ray
Full-body X-ray
---
15. Vickery Place Animal Hospital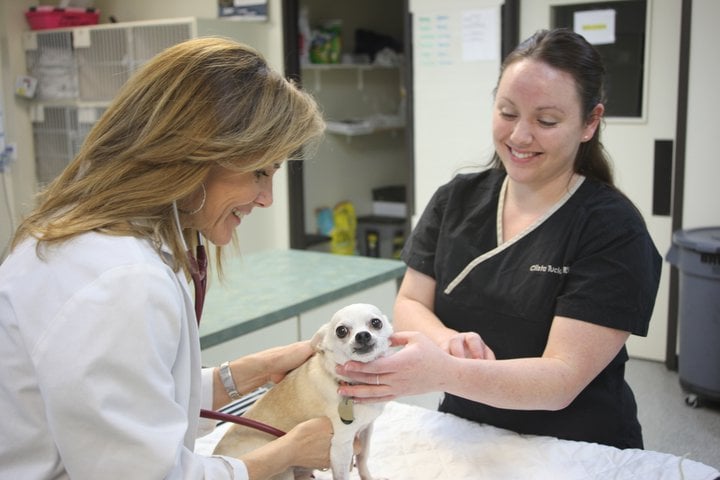 Looking for a veterinary facility that not only treats pets but specializes in boarding and grooming activities in Dallas? Vickery Animal Place serves as a spa, a doggie daycare, and a vacation getaway for cats and dogs.
Customers who go on long trips and seek a friendly environment for their canine and feline companions can entrust their pets to the staff at Vickery Animal Place. The hospital boasts of a canine country club where patients enjoy swimming, napping, and bonding with each other in a strictly supervised environment.
Besides its boarding and grooming services, the hospital also provides standard wellness and prevention care for all cat and dog breeds.
One of the two head veterinarians at Vickery Animal Place Hospital is Dr. Wendy Dearixon. She acquired her first certification in Biochemistry from Texas A&M University and her second degree as a DVM from Texas A&M University College of Veterinary Medicine.
Dr. Kerry Koves, a graduate of veterinary medicine from the University School of Medicine in St. Kitts, runs the clinic alongside Dr. Wendy.
Vickery Place Animal Hospital allows patrons to leave their pets overnight, especially in cases where the patients need close observation through the night. Should you need to be out of town for more than a day, your best bet is the canine country club, where the clinic will lodge your pet in a friendly doggie daycare.
Highlights
Customers who subscribe to the hospital's annual wellness plan save 48% on bloodwork, parasite screening, and heartworm test.
The Canine Country Club is the hospital's boarding facility equipped with swimming pools and playgrounds for cats and dogs.
Before acceptance, the boarding facility administers Capstar and Strongid for fleas and worms to all dogs for $26.
The hospital provides medical baths and breed-specific cuts.
Services
Surgery

Spay and neuter
Soft tissue surgery

Dentistry

Dental X-ray
Tartar removal
---
14. SPCA of Texas' Jan Rees-Jones Animal Care Center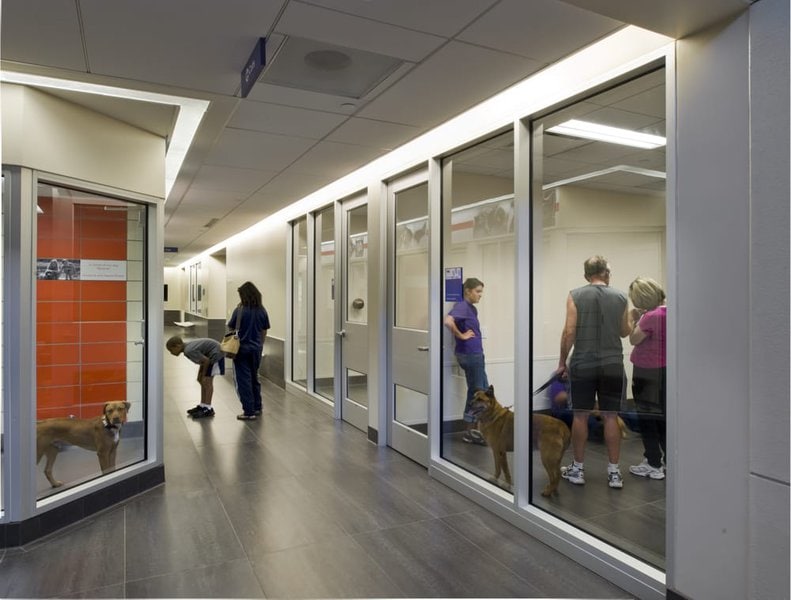 The SPCA of Texas in Dallas was founded in 1938 and since then has been able to rescue over 1,000 animals while spaying and neutering more than 7,000 animals.
One amazing feature of this clinic is that it hosts mobile wellness events where well-meaning community members, in conjunction with certified veterinarians, can set up temporary clinics so patients within proximity can get quality healthcare without bothering about transportation costs.
Another wonderful initiative championed by SPCA is the adoption of strays and sheltered animals by pet lovers looking to welcome a new four-legged member to their homes. Not only does SPCA help families to adopt a pet, but they also assist pet owners looking for a safe haven to surrender their beloved furry pals where they can be united with another family.
Spaying and neutering prices at SPCA of Texas vary based on what kind of pet you own. That is, service fees differ for canine/feline gender and weight. For instance, neutering male dogs weighing below 30 lbs costs $65, while furry buddies above 70 lbs cost $85.
The clinic's website also has a page dedicated to lost and found pets where pet parents can look should their pets go missing.
Highlights
Has an online animal cruelty investigation unit where witnesses can report cases on the website.
SPCA of Texas has several community volunteering platforms where young professionals and corporate bodies engage in fundraising for lost pets.
Hosts periodic local wellness and free vaccine events for patients living in specific geographic areas.
The veterinary clinic brings fully vetted pets to communities where they can be adopted by potential families.
Services
Pet Welfare

Pet training
Rehoming program
Lost & found initiative

Charity Donation

Free spay and neuter surgery
Free food and medical assistance
Volunteer hours
---
13. CityVet – Oak Lawn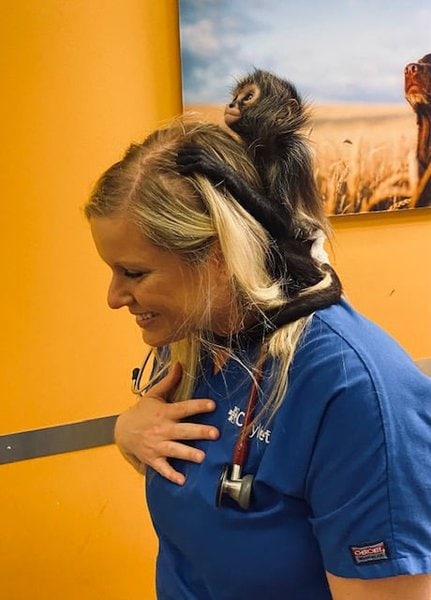 Ever since it flung its doors open in 1999, CityVet has remained a source of succor to the folks in oak lawns and environs, serving as a safe haven where sick animals receive proper treatment and care as they recover.
The hospital has a pharmacy store where customers can walk in and physically shop for products for their pets. Alternatively, patrons can choose to buy their pets' food, toys, and whatnots online and still expect same-day delivery at their homes.
What's worthy of mention about this clinic pharmacy store is the loyalty program, where customers accumulate points as they make recurrent orders. These points can be later redeemed as food, supplies, or even health care services.
Another of CityVet's amazing offers is the PetCare Plus Plan which allows pet owners to subscribe to yearly wellness and preventative plans. The annual plan enables patrons access to a wide range of services, from bloodwork to urinalysis, at reasonable discounts. It places patients on a year-long appointment, taking the stress off pet patients who constantly worry about the right moment to have their furry pals visit the veterinarian. This plan costs $110 a year.
Pet owners can choose to go for a mid-annual package that costs less but doesn't contain as many services as the full-year plan. There's also a first-year prepaid package for puppies and kittens, costing $620 a year.
Customers commented on the clinic's Facebook page, praising the staff for keeping in touch through emails and calls after surgery.
Highlights
Customers can get an annual PetCare Plus Plan for $110, which includes discounts on major services like dental cleanings, spay/neuter, etc.
Its loyalty program allows patrons to accumulate points to be redeemed later for pet food and services.
The veterinary clinic has a Dayplay boarding facility where same-sized dogs can mingle and have fun together. 
Pet owners who successfully recommend family and friends with the 'Care to Share' program get a $25 credit.
Services
Anesthesia and patient monitoring

Local anesthesia
Tranquilization
General anesthesia

Surgery

Soft tissue
Orthopedics
Laser

Spa
---
12. Banfield Pet Hospital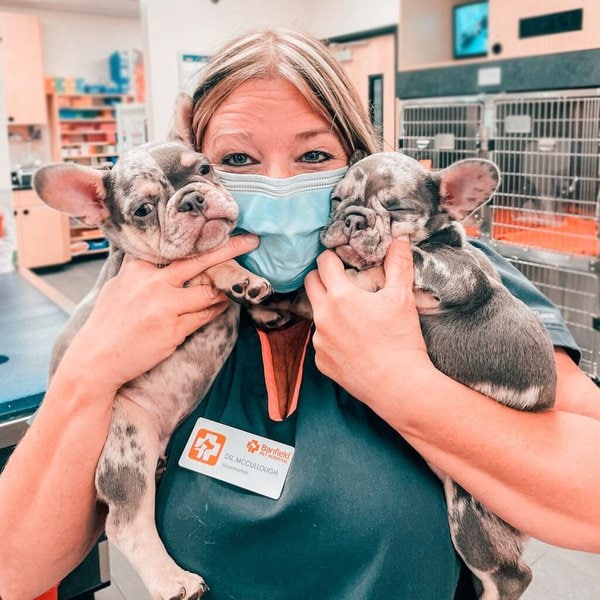 Banfield pet hospital is arguably one of the veterinary clinics with the largest network of branches scattered across the United States. Expectedly, the pet clinic at Dallas embodies the usual exceptional professionalism that's exemplified in every Banfield outlet.
One of Banfield's brilliant initiatives is the virtual assist feature that allows vet doctors to carry out patient consultations without requiring the physical presence of the pets. By simply jumping on a video call, pet owners can interact with veterinarians and get proper directions for their furry buddies without the hassle of visiting a clinic.
Another noteworthy service that customers find commendable at Banfield is the Optimum Wellness Plans, or OWPs, where patrons can subscribe to a monthly or annual package that offers routine preventative and vaccination care services at discounted rates. Such packages comprise virtual visits, 24/7 chat access to a veterinarian, and a detailed coaching session on nutrition involving the ideal weight of a pet and how to achieve it. Should you be keen to subscribe, simply contact the staff to assist you in seeking the necessary details. That said, here are the three different plans: Active Care costs around $33 per month, Active Care Plus costs $44 per month, and Special Care costs $56 per month.
The veterinary also has a mobile app with which pet owners can track their four-legged companions' appointments, medical records, and payments, making the entire experience simplified and stress-free for all parties involved.
Highlights
The Banfield Foundation, set up through grants and partnerships, helps the hospital donate to nonprofit organizations and pets in need.
The hospital incorporates virtual visits, which allow consultations through a video call.
Offers Optimum Wellness Plans (OWPs) that combine all the essential pet services or vaccinations into a monthly or annual package which helps pet owners save costs in the long run.
The clinic operates longer hours every day to better serve pet parents who have busy schedules.
Services
End-of-life care

Euthanasia
General cremation
Private cremation

Surgery

Spay and neuter
Orthopedics
Soft tissue
---
11. Holt Veterinary Clinic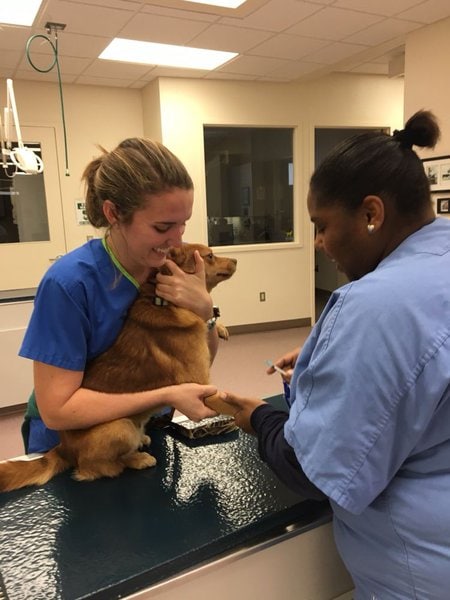 Founded in 1946 and practicing for over 70 years, Holt Veterinary Clinic easily ranks as one of the oldest animal clinics in Dallas. And as expected, the leadership at Holt Veterinary Clinic combines many decades of expertise and experience to deliver superior quality service to the folks residing in the Dallas axis of Texas.
Owing to the satisfactory services provided by this clinic, it's little wonder that the entire team is Fear Free certified. In other words, all members are trained to handle animals with the utmost care while reducing attendant stress to the barest minimum.
In addition to its Fear Free certification, the hospital is also AAHA accredited. Each member of the clinic's staff also undergoes 50 hours of continuing education annually, conferring the hospital with the much-coveted Certified Veterinary Assistant.
Dr. Kiara Haden and Dr. Geoff Bratton are part of the leading veterinarians at the hospital, with the former having graduated from the Purdue University College of Veterinary Medicine. Likewise, the latter serves as vice president of the Dallas County Veterinary Medical Association Board of Directors.
Customers left amazing comments on Yelp describing Dr. Bratton as a dedicated and compassionate veterinarian who calls to know the well-being of their furry companions after every major surgery.
The special nose-to-toe baths with expert grooming at Holt Veterinary Clinic are another amazing service that endears pet owners to this heritage-rich animal hospital.
Highlights
The clinic is one of few in Dallas with an AAHA accreditation for excellent veterinary standards.
All staff members receive a mandatory 50 hours of continuing education every year to improve competence.
The veterinary facility provides a boarding facility for pets whose owners travel out of town.
Has a telecare mobile app that gives customers 24/7 access to front desk support.
Services
Vaccination

Distemper
Bordetella
Lymes and Influenza

Eye Tests

Stain
Tonometry
Tear production

Laboratory exams

Cytology
Blood analysis
Urinalysis
---
10. Metro Paws Animal Hospital – Oak Cliff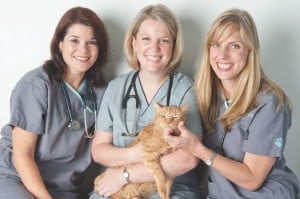 Metro Paws Animal Hospital operates in three different locations in Dallas. However, the Oak Cliff branch was founded in July 2012 to better serve the folks around Oak Cliff and West Dallas.
The clinic is also one of few to utilize cold laser therapy—a form of cell stimulation using lasers of different wavelengths to increase blood circulation, decrease swelling and reduce pain in animals.
The hospital also offers promotions where pet owners get a rebate on certain ordered products. What's more, they're in partnership with a third-party company that gives customers redeemable points, which can later be used to purchase items from the pharmacy.
One great fact about Metro Paws is that they're always open seven days a week. This allows customers to schedule appointments on weekends, especially for extremely busy folks who find Saturdays and Sundays a super convenient time to carry out family activities.
Appointments with the clinic are done online by filling out a couple of questions, helping to quicken consultation, decongest the waiting room and reducing stress and discomfort for both pets and owners.
Dr. Rebecca Donaldson, one of the leading veterinarians, is a DVM who bagged her degree from the University of Missouri in 2017. Pet owners who visit speak highly of Dr. Donaldson on the clinic's Facebook page, describing her as one of the most friendly, knowledgeable, and compassionate individuals regarding animal welfare. Overseeing patients' affairs and comfort is also Dr. Caitlin Spillers, who finished the Doctor of Veterinary Medicine program at Texas A&M University.
Highlights
Metro Paws Animal Hospital operates for extended hours throughout the week.
Customers who provide details and register on the hospital's website get rebates on certain products.
Orders for pet food and prescription can be made online on the hospital's website.
The facility is one of the few to use advanced cold laser therapy technology to treat patients successfully.
Services
Online pharmacy

Pet food
Rx refills
Prescriptions

Cold laser therapy

Tendonitis treatment
Neck and back pain treatment
Surgery recovery

Laboratory analysis

Heartworm test
Lyme
Echriliciosis
---
9. East Dallas Veterinary Clinic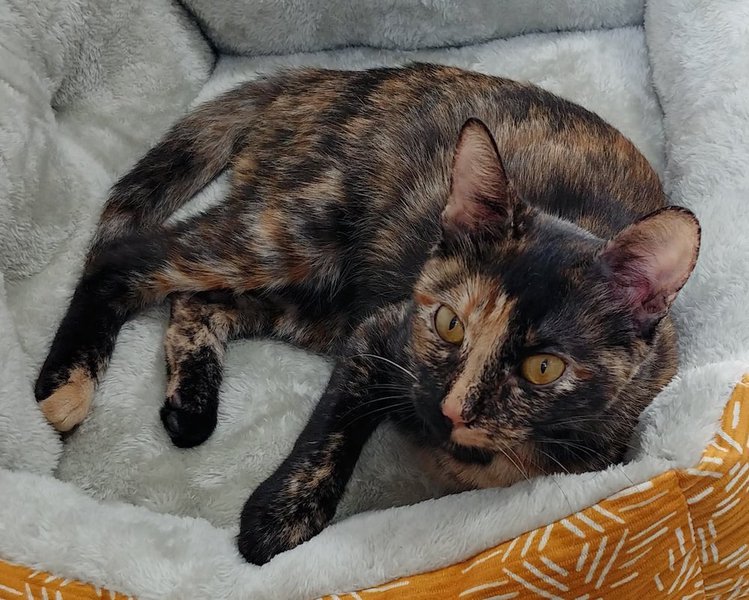 Established in 1972, the East Dallas Veterinary Clinic has been in the veterinary business offering quality medical care and treatments to their patients, mainly dogs, and cats, for 54 years.
East Dallas Veterinary Clinic provides boarding and grooming options for its companion animals. Provisions are made for pets that need an extended stay, and the clinic staff caters to them all. The clinic occasionally holds free microchipping events for the entire Dallas Community pets at Harry Stone Recreation Center, located at 2403 Millar Drive.
The East Dallas Veterinary Clinic is owned by Dr. Virginia Ellsworth, who joined the clinic in 2005. She received a B.S. in Biology from Centenary College of Louisiana, Shreveport, where she is originally from. She then advanced her education at LSU, where she received a second B.S. in Animal Science, then received her DVM at LSU School of Veterinary Medicine in 2002.
Dr. Kevin Gibbs, one of the clinic's veterinarians, received his B.S. in Physiology at Oklahoma State University in 1983. He attended OSU College of Veterinary Medicine and received his DVM in 1987. Dr. Gibbs worked in the mixed animal practice for twenty months. During that time, he studied for his Texas Medical Exam and received his Texas license in 1988.
Highlights
A boarding facility is available for customers looking to leave their pets for a couple of days.
Patrons who intend to cancel boarding reservations must do so 48 hours before reservation or forfeit funds.
Free microchipping events are held periodically for the Dallas community.
The veterinary hospital allows patrons to use a CareCredit program to split service fees and pay in installments.
Services
Surgery

Spay and neuter
Microchipping
Skin lacerations

Laboratory Tests

Blood test
Urinalysis
Fecal exam

Dental Services

Tooth extractions
Tooth cleaning
Gum Examination and cleaning
---
8. VCA Katy Trail Animal Hospital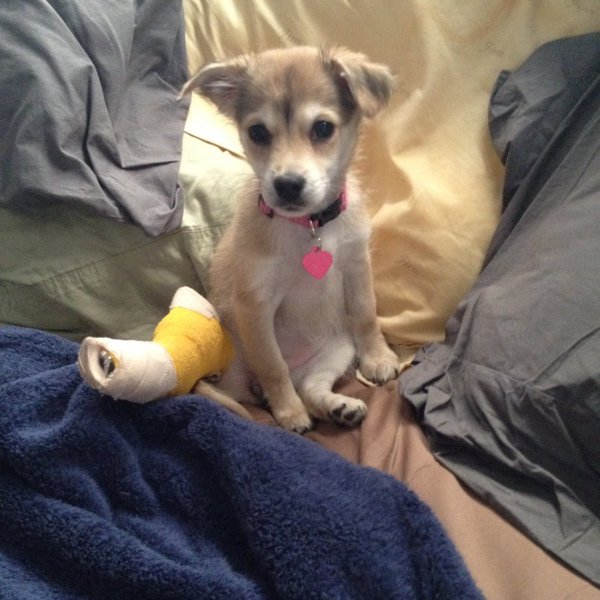 VCA Katy Trail Animal Hospital is conveniently located just off U.S. Highway 75, which is easily accessible to pet owners, especially in the surrounding areas of Dallas.
The strong, well-trained, professional team of veterinarians at VCA Katy Trail is a team of competent individuals. This is proven in their system of handling complicated situations. They can be trusted as they have access to a large network of professional care providers in Dallas who can pool forces and resources together to save animals with complicated health conditions.
Additionally, VCA Katy Trail works with community partners and local groups like Puppy Rescue Mission and Animal Poison Control Center, who help pet owners find their pets should they go missing and also provide pet owners with important information on poisonous foods and plants to avoid.
During a pet's first visit, a thorough head-to-tail examination will be conducted to obtain detailed information about your pet's overall health and well-being. Patrons can visit the clinic's website to download the VCA New Client Form and take it to the hospital. What's more, new pet owners get $20 off their pet's first exam.
The clinic's patrons went onto Yelp to commend the hospital's staff for not just being nice to their pets but also to them and others.
Highlights
The hospital is in partnership with bodies such as Puppy Rescue Mission Animal Poison Control Center, affording its patrons access to more health services. 
Pets products ordered online are delivered to customers' doorsteps.
New patrons get $20 off for the first exam at the clinic.
The facility is close to U.S. Highway 75 and is highly accessible via private transport.
Services
Primary Care

Preventative medicine
Routine check-ups
Vaccinations

Specialty Care

Primary care and dentistry
Animal internal medicine and shelter medicine
Advanced diagnosed ultrasonography

VCA Pet Cancer Care

Surgical oncology
Radiation oncology
Interventional oncology
---
7. Lakewood Veterinary Center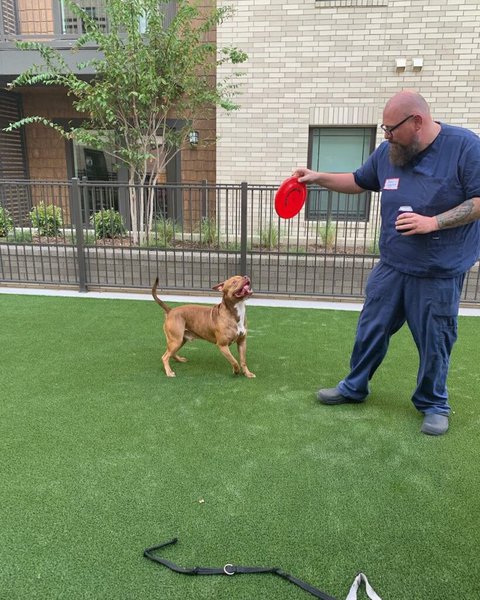 Lakewood Veterinary Center is a veterinary hospital that offers in-house diagnostic and treatment services. The hospital has enough staff to assign to your home and carry out a diagnosis of your pet.
Dr. Benjamin Wright, DVM, who currently owns and controls affairs at Lakewood Vet Center, founded the clinic in August 2005. He puts more than 20 years of experience and knowledge into working for patients and their owners, with a vision to have a closely-knit vet-pet community such that each patient could be known by name.
Another of the hospital's leading veterinarians, Dr. Jo Querner, DVM, graduated from Kansas State University in 1996. The hospital benefits from the 24 years of veterinary experience she brings to the table. Dr. Jo is also a member of the Collin County Veterinary Medical Association and the American Veterinary Medical Association.
Lakewood Veterinary Center also provides a mobile app with which pet owners can schedule appointments with any of the vet doctors, track the progress of their pet's health if they have one in their care already, schedule consultation sessions, communicate or make inquiries from the staff.
The clinic also has a fully stocked pharmacy equipped with all necessary medications and vaccines, saving customers the stress of going in search of a particular drug or medication.
Highlights
In 2020, Lakewood Veterinary Center was nominated by Next door as the community Neighborhood Favorite.
Customers can refill their pets' prescriptions online on the clinic's website.
The Puppy and Kitten Therapy Parade is an online slideshow of adorable pets available for adoption.
With the clinic's mobile app, patrons can navigate and conveniently access all features on the website.
Services
Pharmacy

Filling and refilling of prescriptions
Inpatient medication services
Sale of prescription veterinary diets

Surgery

Hernia repair/removal
Hip replacement
Laparoscopy

Primary Care

Preventative medicine
Veterinary internal medicine
Routine check-ups
---
6. Love Freeway Animal Hospital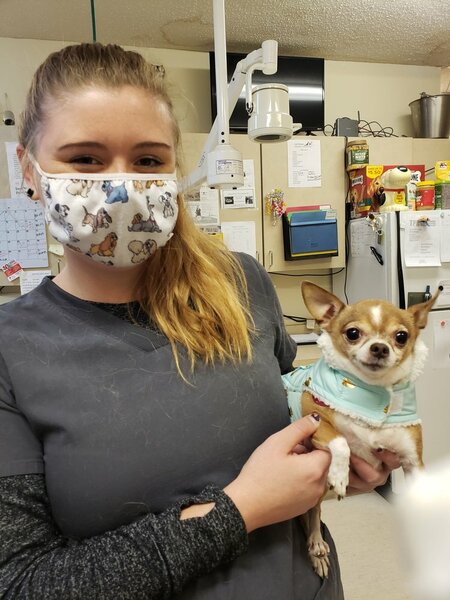 Love Freeway Animal Hospital is a veterinary clinic located at 3435 Marvin D Love Fwy in Dallas. They are a community of animal lovers whose philosophy is to care for all pets as if they were theirs. With an easily-accessible location in the city, especially for those from close-by suburban areas, pet owners find it easy to locate the facility even on their first visit.
Having been in operation for over 60 years, the team of veterinarians at Love Freeway has sufficient experience in veterinary medicine for professional services. They offer veterinary services for small animals, including selective surgeries, spay/neuter, laser therapy, cryotherapy, ultrasound, and X-rays.
Being a pet owner can be challenging and scary, especially in emergencies. To help pet owners in this regard, the clinic provides 24/7 emergency contacts so patients can receive medical assistance immediately.
Personalized client portals are also available to help pet owners monitor their pet's health status and view their data, and book appointments for their next visit. Many of the hospital's customers appreciate the staff's friendly, caring, respectful, and compassionate disposition.
Highlights
Provides a consultation service for pet owners looking to get pet insurance.
The clinic is one of few with advanced cryotherapy and laser therapy treatment.
Different payment options, such as telecheck, Visa, Mastercard, American Express, etc., are available to customers.
Patrons can split service fees and payments in installments with the CareCredit program.
Services
Advanced Digital Radiography

Computerized tomography
Medical resonance imaging
Fluoroscopy

Boarding Services

Individualized pet plans
Pet grooming services
Parasite prevention

Dental Services

Periodontal charting
Ultrasonic scaling
Subgingival manual scaling and polishing
---
5. Hillside Veterinary Clinic
The Hillside Veterinary Clinic is a multi-award-winning veterinary clinic. The veterinary was awarded based on people's choices, extensive pet owners' reviews, and the clinic's commitment to pet care. Some of these awards include Best Advocate 2021, Three Best Rated award, readers voice award (RVA), and three-time consecutive winners of The Best of Big D award in 2013, 2014, and 2015.
Currently, under the direction of Dr. Ryan Jacques, the clinic is one of the few animal hospitals offering a full, round-the-clock service; they never take 'cat naps.' They offer 24 hours, 7-days-a-week-service and are always open to attending to their customers, even during holidays. It has been at the same location for close to 25 years and has grown its expertise over time in dealing with pets and pet owners alike.
Christine New, another exceptional DVM under the supervision of Dr. Ryan, worked at the facility and graduated from Texas A&M University in 2008.
The Hillside Veterinary Hospital is a canine and feline practice that provides a broad spectrum of procedures and treatments. The clinic especially renders a low-cost vaccination routine every Sunday from 2 pm to 5 pm, with no prior appointment needed. However, the staff attends only to pets with no known record of vaccine reactions.
There are front and back parking lots for customers to conveniently park their vehicles while visiting the clinic.
Highlights
Hillside Veterinary Clinic operates round the clock every day of the week.
Weekly low-cost vaccinations are done every Sunday from 2 pm to 5 pm. 
The facility has consecutively won the Best of Big D award in 2013, 2014, and 2015.
Emergency treatments require an upfront fee of $450 and a signed Care Consent Authorization Form.
Services
Low-Cost Vaccinations

Leptospirosis
Rabies
Feline rhinotracheitis

Dental Health

Ultrasound descaling of tartar
Tooth polishing
Extractions

Online Services

Online pharmacy
Online appointments
---
4. Victory Bark Veterinary Clinic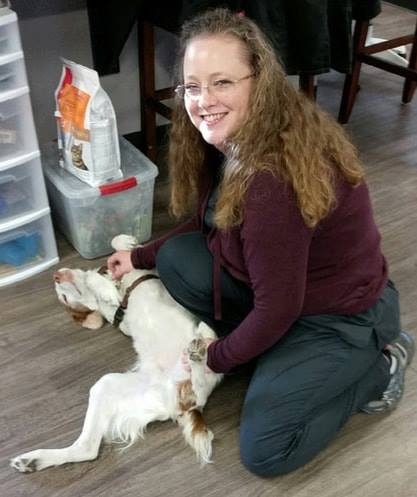 Dr. Sunny Ruth brought about the conception of Victory Bark Clinic after she noticed the lack of adequate medical care for pets at Victory Park, where she lived. In a bid to provide appropriate health care for the neighborhood's furry friends, she established the Victory Bark Clinic with a special mission to provide supportive services for dogs and cats.
Therefore, it's no surprise that Victory Bark is the first small animal clinic in the Dallas area specializing in canine and feline practice. It offers individualized treatment plans for pets and provides its customers with fully stocked In-house and online pharmacies, where they can order medications and refill prescriptions for their furry companions.
Dr. Sunny Ruth graduated from Texas A&M University College of Veterinary Medicine in 2004 and interned at animal dentistry in Dallas, where she later completed her residency program.
Pet owners dropped reviews on the hospital's Facebook page, praising the medical team, especially Dr. Ruth, for her loving personality and wide knowledge base.
However, much more emphasized is pet owners' gratitude for the empathy, compassion, and thoughtfulness of the entire team during medical examinations and treatments.
Highlights
The hospital has a fully stocked in-house pharmacy available for online orders.
The facility specializes in handling delicate small animal surgeries.
Free and automatic registry of all newly implanted microchips.
A dental referral form allows patrons to transfer their pets from any veterinary clinic without hassles.
Services
Dental care

Dental Cleaning
Dental Examination
Dental Prophylaxis

Radiology
Surgery

Oral Surgery
Skin Lacerations
---
3. Rutherford Veterinary Hospital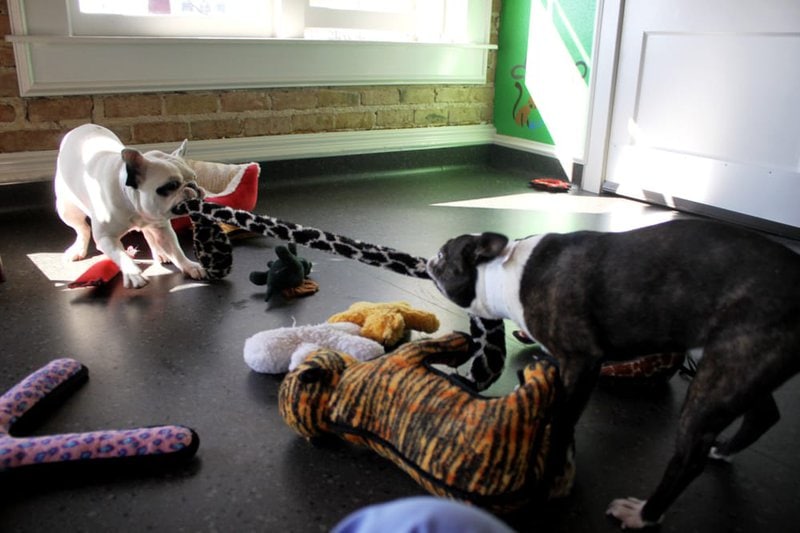 Rutherford Veterinary Hospital is the oldest operating animal hospital in Dallas, with 80 years of combined veterinary experience. The clinic has more than a history to prove its expertise and is backed up by satisfied customers who took to Yelp to praise the clinic's specialized exceptional pet care, affordability of the hospital services, and effectiveness of the hospital team.
Dr. Teri Rowan, a Fear Free certified professional, is the current owner of RVC. In 2013, she purchased the hospital from Dr. Ronald E. Vaughn, another Fear Free certified professional who had previously owned the clinic for 28 years before selling the practice to Dr. Rowan.
Rutherford Veterinary Hospital offers its customers an easy-to-download mobile app, making it easy for pet owners to track their pets' progress and communicate effectively with the hospital staff. The hospital also has an online store where pet owners can order pet foods or refill their pet's prescription right from their homes. These orders are delivered promptly and directly to the requested addresses.
Highlights
The hospital boasts an AAHA accreditation, thereby assuring pet owners of its gold-standard veterinary practices.
As part of its pet boarding services, the establishment has installed webcams in specific rooms that allow patrons to monitor their pets from anywhere in real-time.
The easily downloadable and navigable app gives customers access to the clinic's many features.
Offers pet patients private transportation to and fro the hospital via taxis and also delivers prescription refills to customers.
Services
Vaccination

Rabies
Panleukopenia
Calicivirus

Diagnostics and lab service

Ultrasound
Electrocardiogram (EKG)
CBC (Complete Blood Count)

Online service

Online pharmacy
Online scheduling of appointments
---
2. Buckner Animal Clinic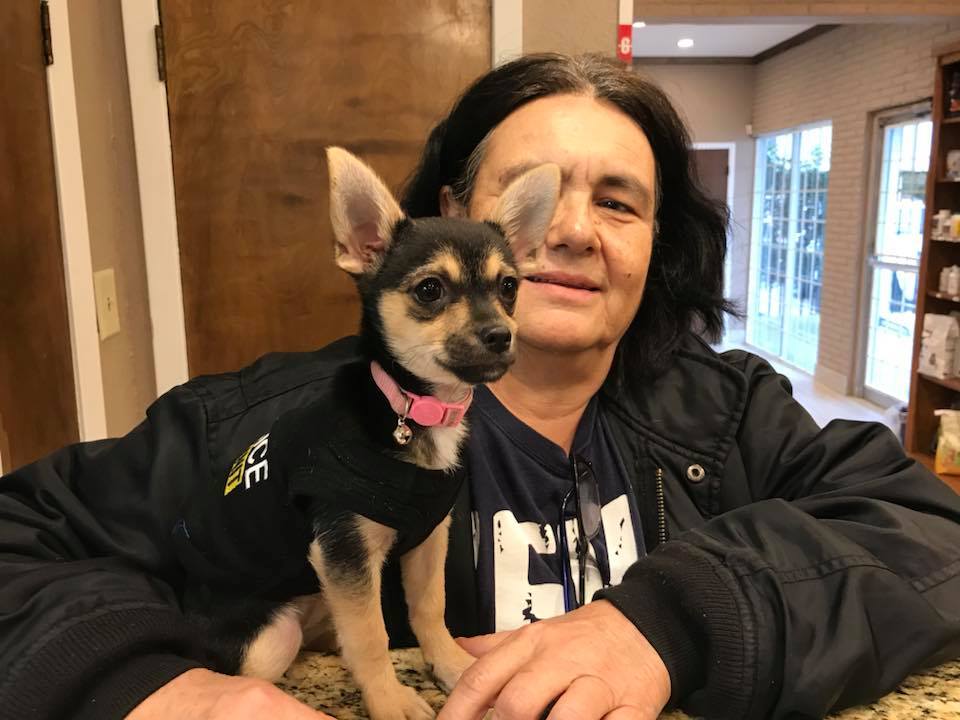 Buckner Animal Clinic is a veterinary clinic that's served the Dallas axis and its environs for 44 years. Founded in 1977, it is a go-to for many natives looking for the most extensive medical options for their pets.
The clinic prides itself on the combined 24 years of experience among its 13-member staff. And, of course, by providing exceptional service for over four decades and holding an AAHA accreditation are what distinguishes this establishment from the others. The AAHA accreditation sets the staff apart in their treatment and relationship with pets and their owners.
Payment options at the clinic vary, giving pet owners numerous considerations at the point of payment. Furthermore, they have an online feature that helps customers determine the best plan without affecting their credit score. All cards are accepted at the clinic, provided they're signed by the owners.
An active online store helps the clinic provide affordable products to cat and dog parents. However, certain drugs may require a veterinarian's approval before purchase or use.
A handful of charity projects, such as scholarships for veterinary students, disaster relief, research support, etc., allow pet owners to choose what cause they want to donate to.
Highlights
The clinic donates to disaster relief, students scholarship, and medical research.
Boarding per night for cats costs $24, while fees for dogs vary from $30 to $40, depending on weight.
Achieved the winner of the 2019 Nextdoor Neighborhood favorite award.
Buckner Animal Clinic is certified by the AAHA for its gold-standard veterinary practices.
Services
Surgery

Hip surgery
Tumor removals
Eye surgery
Spaying and neuter

Vaccines

Distemper
Rabies
Canine parvovirus
Feline calicivirus
---
1. Abrams Royal Animal Clinic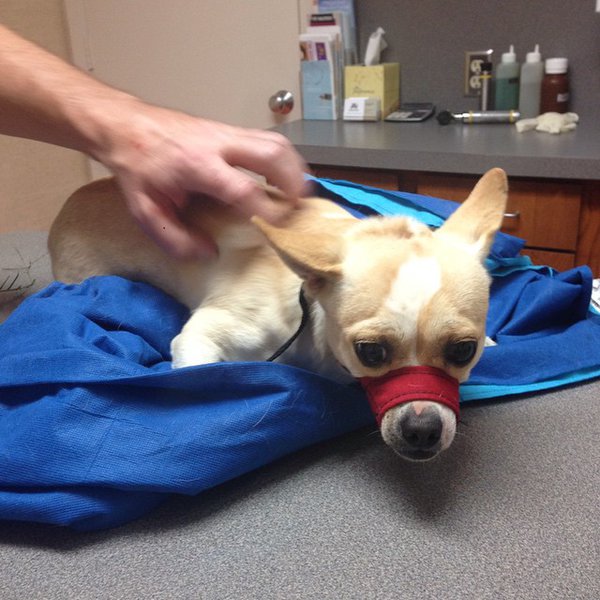 Abrams Royal Clinic was founded in 1978 and has warmed the hearts of the folks in and around Lakewood Highland since its inception.
Dr. James C. Murray, the founder of the veterinary clinic, is an experienced veterinarian with four decades worth of experience and the recipient of numerous awards in Lake Highlands. Alongside him is Dr. Kyle Smith, who received ownership of the clinic in 2018, and holds a DVM from Plano. Dr. Smith lives with his fiancé, three dogs, and three cats.
The clinic gives a 20% discount on all dental cleaning procedures that take place between 1 September to 1 December. Nevertheless, this discount may not be applicable to specific dog breeds or those with serious dental diseases.
ARAC, as it's fondly called by staff and patrons, was featured as the best veterinary clinic of the year in 2011 by Big D, a popular annual guide magazine in Dallas. Furthermore, the members of the community know Abrams Royal Clinic to be keen on giving back to the environment that nurtures its existence.
Lakewood Highland folks say they love ARAC because Dr. Murray and his team are always so thorough and professional.
Highlights
The establishment was featured in Dallas' Big D Magazine as the best veterinary clinic of 2011.
The facility specializes in small animal medicine and small animal surgery.
ARAC offers end-of-year 20% dental cleaning discounts to customers.
Has an online donation platform and is involved in give-back campaigns.
Services
Dental Care

Teeth removal
Tartar removal
Dental maintenance

Grooming

Nail trimming
Hair trimming
Ear cleaning
---
Related Questions
---
Do Dogs Have To Be Neutered In Dallas? Yes, according to the law in Texas, all dogs past six months must be neutered to avoid unnecessary breeding and overpopulation. However, some exceptions abound, like when the neutering procedure can lead to health complications or when the dog is bred for competition or animal service.
How Much Does It Cost To Neuter A Dog In Texas? The cost of neutering a dog in Texas isn't fixed and varies from $60 to $100 based on the dog's weight and the clinic's price. For instance, at the SPCA of Texas, it costs $65 to neuter a dog weighing below 30 lbs and $85 for dogs above 70 lbs.
Is It Legal To Declaw A Cat In Texas? Yes, it's legal to declaw a cat in every city in Texas except Austin. On the 4th of March 2021, Austin became the first city in Texas to make illegal and ban declawing cats. Nonetheless, the law permits feline owners to have their cats declawed if a licensed veterinarian recommends the procedure for health reasons.