One of the most important things you need to consider as a pet parent is your choice of a veterinarian. This choice directly affects the health and welfare of your cute furry in the long term. However, you should also consider specific factors apart from your intuition when making this critical choice.
So, there are several things you should always look out for when picking a vet. Luckily, in Jacksonville, Florida, you have many options. But importantly, you would love a vet that genuinely cares for your pet and is always available during emergencies.
Being the only location in the world where both alligators and crocodiles exist in wild Florida, Jacksonville has hospitals that take care of your pets and this wildlife. Therefore, we have arranged a list of veterinary hospitals here on the basis of nursing alternatives, surgeries, and other healthcare services. That said, here are 19 vets based in the city of Jacksonville.
21. Brentwood Animal Clinic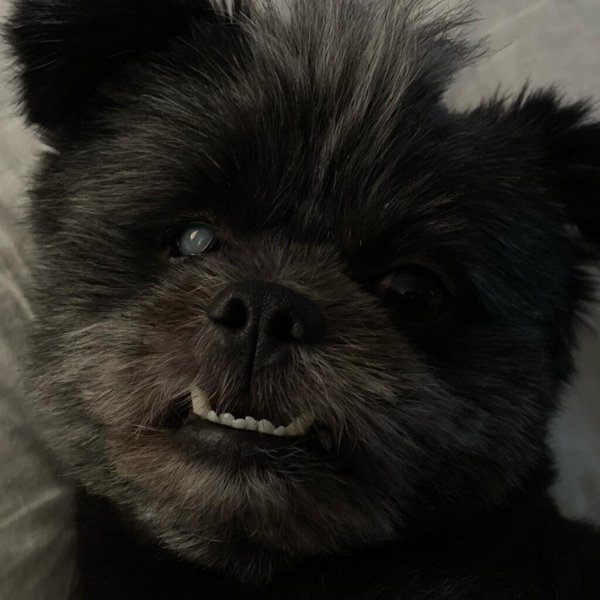 Brentwood Animal Clinic has been operating in the Jacksonville area for over 30 years. This animal clinic lays its base on encompassing diagnostic testing that allows pet parents to get a complete picture of their furry friends' well-being. This is done using X-rays and ultrasound equipment.
This hospital is run by Dr. Philip C. Hightman, who opened it after he graduated from the University of Illinois in 1987. Although Dr. Hightman specializes in treating small animals, he is also an equine veterinarian. In addition, he takes care of the Jacksonville Sheriff's Department's canine dogs and assists in dealing with animal cruelty cases.
Its website also provides an online library with medical info from the Veterinary Information Network. This network is a large veterinary community on the internet which keeps abreast with current veterinary information. Furthermore, this feature allows pet parents to browse for information or perform search queries when needed.
Brentwood Animal Clinic provides acupuncture services, herbal remedies, screenings, and surgical procedures. The establishment also provides a form allowing pet parents to contact the hospital in the event of an emergency.
Highlights
The animal clinic provides several online informational pages that expound on pet food requirements, how to care for your furry friend, foods to avoid giving your pet, and news about pet life improvement.
Brentwood Animal Clinic pushes the use of herbal remedies for different treatments and therapies; they prescribe specific Chinese herbal formulas and teas.
This hospital has a stocked online library where you can get current information about new practices to maintain your pet's well-being.
Services
Holistic diagnosis
Surveillance screenings
Surgical procedures
Herbal remedies
---
20. Marietta Animal Hospital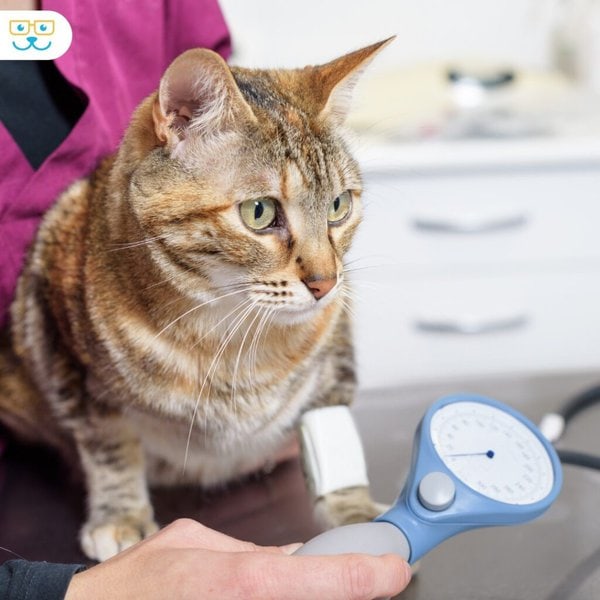 Marietta Animal Hospital was established in 2000 to function as a full-service veterinary hospital. This establishment offers vaccinations, preventative medical care, spays, dental care, and neuters.
This animal hospital also focuses on surgical procedures, including mass removal, fracture repairs, bladder stone removals, knee repairs, abdominal exploratory, and splenectomies. This hospital also provides necessities for pets with special diet needs.
The lead veterinarian, Dr. Kellie Sanders, had served in the United States Army Veterinary Corps for nine years before taking the role. So, this experience has made her knowledgeable in the treatment of service and emotional support pets.
This animal hospital provides a favorably situated office west of downtown Jacksonville, FL, close to the -10 and I-95 interchange. Also, you can make appointments between 7 am and 5:30 pm from Monday to Friday. Marietta Animal Hospital also has a shelter staff who ensures that your drop-off and pick-up experience is as smooth as ever.
This animal hospital also organizes a TeleVet on Saturdays; this program takes veterinary care to your homes.
Highlights
This hospital is conveniently located by the I-95 interchange, allowing commuters to drop by and fulfill their pets' medical needs.
It provides several surgical services such as biopsies, splenectomies, and kidney stone removal; these are undertaken by the experienced Dr. Sanders.
The Saturday TeleVet option allows pet parents to get medical attention for their furry companions right in the convenience of their homes.
When requested, they offer virtual consultations if traveling incites anxiety in your pet or if you find a virtual session more convenient.
Services
Orthopedic surgery
Vaccinations
Wellness programs
Euthanasia
Parasite prevention
Dental care
Spaying and neutering
---
19. Forever Vets Animal Hospital At Riverside
The Forever Vets Animal Hospital at Riverside provides full-service veterinary care for both cats and dogs in its modern facilities housed under the roof. As the lead practitioners at this Riverside establishment, Dr. Jenifer Dyer is a DVM, while Dr. Cindy Miller has received advanced training in dentistry, and both are equally qualified to serve the pet patients.
Many pet parents who frequent this hospital have reiterated the wholesome experience of visiting the hospital. They are thorough about the options and prices of services rendered, but these vets also spoil your pets with treats.
This hospital has drawn a lot of pet owners around the axes of Jacksonville Beach, St. Augustine, St. John's, Nocatee, and Orlando markets. Finally, its riverside location poses a great advantage to those pet parents who live along the banks of St. Johns River.
Highlights
The hospital is well-equipped and staffed to handle emergencies ranging from severe bleeding to poison ingestion and highly recommends pet owners to call before arrival so that the staff has the time to prepare.
Its website has a blog to provide resources for pet owners to gain a better understanding of providing care for their pets.
For the convenience of pet owners, the hospital partners with Vets First Choice to provide home delivery of pet food, medications, parasiticides, and supplies right to the doorstep and offer free shipping for orders above $49.
It offers comprehensive pet wellness plans for cats and dogs, starting from $35 per month and a one-off membership fee of $65, to enjoy huge savings on treatments for the sake of their health.
Services
Pet grooming

Poodle haircuts
Nail trimming

Boarding
Diagnostic testing
Advanced dental care
Routine pet examination
Emergency vet services
---
18. River City Veterinary Hospital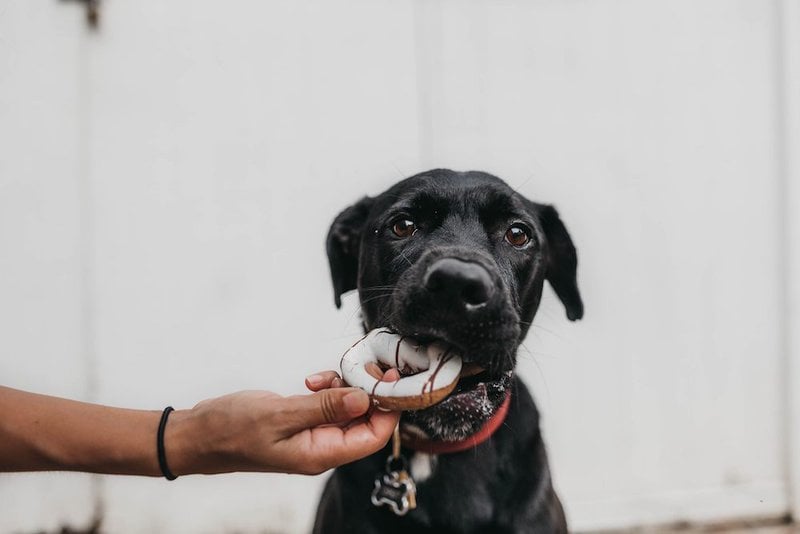 The River City Veterinary Hospital has been operating since 1960. It works to provide excellent veterinary care for your pets around the Jacksonville community. Also, if you need urgent care for your furry babies, this location is right for you and your pet.
Several others have attested that they even go as far as walking these furry beauties to observe them. River City Veterinary Hospital has a 4.6-star rating from 781 Google reviews. A pet parent, Cindy Chambers, who has two dogs, Hunter and Chloe, recently lauded the hospital and staff stating that she has received fantastic care in her 20 years of patronage. She recommended them, emphasizing that they were friendly and caring.
Several bodies have awarded this veterinary hospital, including the "Best Animal Hospital" in Avondale and Riverside by the Jacksonville Magazine. Also, ThreeBestRated.com named River City Veterinary Hospital among one of the "Best Veterinary Clinics" in the city.
One impressive thing about the River City Veterinary Hospital is its safe and effective surgical procedures. Due to their highly-experienced personnel and modern processes, dental surgeries and others are things that shouldn't bother you. Using safe anesthesia techniques, this veterinary hospital completes these procedures with your furry friend feeling less pain and stress.
Four veterinarians staff the establishment with DVM, one hospital manager, and other hospital staff. Leading the team in terms of seniority is Dr. David Qualls, a DVM who has been practicing since 1981. Visiting pet owners can be assured that their pets' needs are taken care of upon check-in.
Highlights
Offers a comprehensive set of diagnostic tests to provide pet owners an overview of their pets' well-being.
Accepts various forms of payment methods, such as Visa, Mastercard, American Express, Discover Card, Cash, personal checks, and CareCredit, for the convenience of paying pet owners.
The hospital offers a wide range of surgical procedures, from routine to advanced ones with complexity involving anesthesia and mass removal.
With over 750 reviews and an average 4.6-star rating, customers are thoroughly impressed at how efficient and excellent the veterinary services rendered at the establishment, citing "quick and professional" from one of the recent user reviews.
Services
Wellness and prevention
Testing and diagnosis
Specialized care
Surgical procedures

Dental surgery
Mass removal
Soft tissue surgery
---
17. Jacksonville Community Pet Clinic, West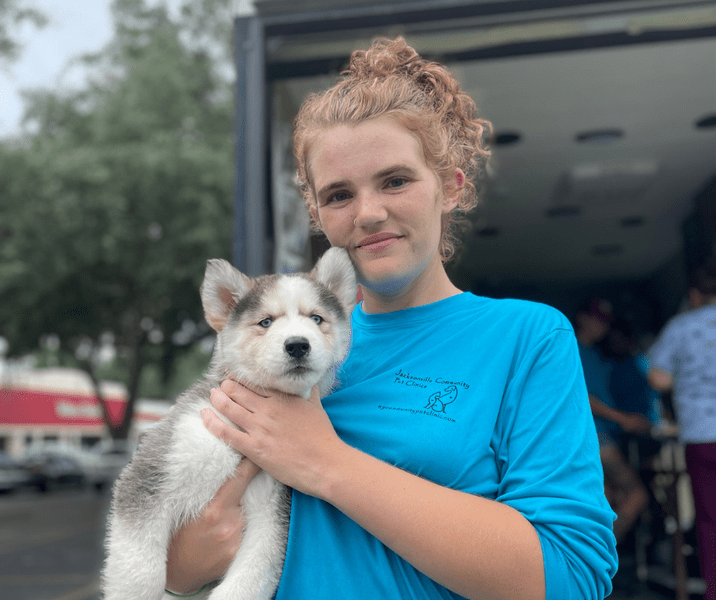 Initially, Jacksonville Community Pet Clinic began as a mobile pet clinic in 2009. It looked to care for pets of owners who were residing far away from conventional hospitals. However, the first branch of the pet hospital opened in 2011 in Jacksonville Beach before this westside branch came up.
This pet clinic offers comparatively affordable and great care for your furry beauties. However, this hospital specializes in providing veterinary care for cats and dogs. The clinic also provides routine care and vaccination services for pets. Customers can seek the treatment of their pets by arranging for specialists on their website or via phone calls.
One outstanding feature of the Jacksonville Community Pet Clinic is the continuation of its mobile pet clinic service that operates only on Saturdays and brings vets and animal care specialists to your doorstep. Also, this mobile pet clinic offers free physical examinations to your pet and readily gives excellent advice on how to care for your pets better.
Tina Mason-Lang, together with her husband, Russ Lang, runs the Jacksonville Community Pet Clinic. Mrs. Mason-Lang has 25 years of experience as a registered nurse rendering hospice patient care in the healthcare sector, and an affinity for these beautiful furry animals has driven her passion for animal care.
At first, vaccinations were the principal cause for the mobile pet clinic. However, their base has seen them spread wings over other aspects of caring for pets.
Highlights
The establishment offers extensive vaccinations against several diseases, not limited to, Bordetella and Leptospirosis for dogs and Feline Leukemia for cats.
If anesthesia is a requirement for a dental procedure, pet patients are to go through a proactive protocol for a better assessment to lower any health risks during the procedure.
The mobile clinic comes with an on-site pharmacy from which pet owners can receive their pets' prescriptions on the spot, thereby bringing convenience to residents in the area that the clinic is visiting.
Services
Vaccinations
Surgery
Laboratory diagnoses

Digital radiography that provides X-ray hardcopies when requested
Virology tests

Oral care and dentistry
Laser therapy
Microchipping
---
16. Animal Hospital At Oakleaf Plantation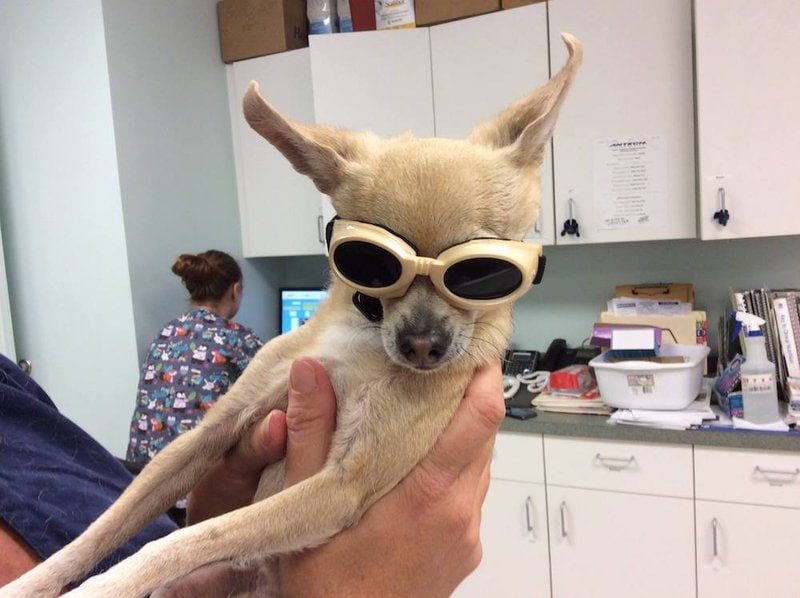 The Animal Hospital at Oakleaf Plantation is renowned for its full-service nature. This is because it takes care of your pets' routine medical, dental and surgical needs and welcomes emergency cases. So, apart from the excellent care, this pet clinic has a comfortable, friendly, and relaxing environment that keeps your pet at rest.
Dr. Glenda Wiechman, the lead practitioner in this women-owned and LGBTQ+ friendly animal hospital, has an incredible 35 years of combined experience treating numerous pets alongside Dr. Sarah Paschall. Their main strengths are in managing emergencies and general practice.
In addition to dogs and cats, this animal hospital takes care of rabbits and pocket pets, like rats. So, this naturally creates a demand for their services as they're among the few providing care for such animals in the area.
The Animal Hospital at Oakleaf Plantation believes in preventive care for your pets. They also iterate the importance of proper nutrition to maintain your furry baby's health. So, regular organized programs describe the best practices for sustaining your pets' health.
Another great feature that the Animal Hospital at Oakleaf Plantation provides is its convenient online veterinary resource portal. You can register your furry friend there as a new patient, make appointments and browse the options available to you. This gives you access to the vets without having to be physically present.
Also, the Animal Hospital at Oakleaf Plantation provides a very accessible location for pet parents in Jacksonville. Multiple online reviews have lauded their professional services as their slogan says, "Because Your Pet Matters."
Highlights
The establishment provides standard emergency services for your pet in the case of home accidents and injury, during which you should contact the staff before arriving at the hospital.
The Animal Hospital at Oakleaf Plantation staff offers programs on animal nutrition to maintain your pets' health.
The hospital offers significant discounts to pets brought in by local rescue groups, but these groups have to be pre-approved to enjoy the discounts.
It offers a number of parking lots on the premises, providing convenience to visiting pet owners who are driving.
Services
Testing and diagnostic services
Routine checkups
Dental care
Surgical procedures
Emergency services
---
15. Pottsburg Creek Animal Clinic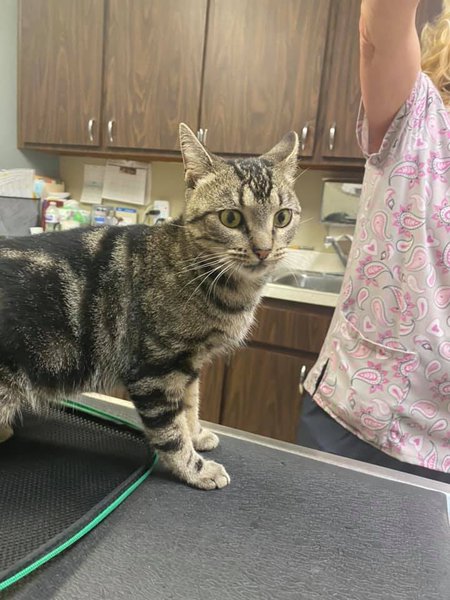 Pottsburg Creek Animal Clinic provides a solid program for nutritional counseling, focusing basically on treating obesity and providing diet plans for pets in different stages of life.
Dr. Beth Anne Frost, the lead practitioner, has garnered a lot of experience, having worked for a long time as a veterinarian. Pet parents who frequent the Pottsburg Creek Animal Clinic have applauded her for her professionalism and drive to ensure that the health of their furry friends is maintained.
The Pottsburg Creek Animal Clinic provides various healthcare services for your babies. These services include surgery, vaccinations, nutritional care, and others. However, this process begins with adequate examinations and consultations to determine the exact problem. Then, the treatment comes next.
Nonetheless, this hospital emphasizes proper diet and pet exercise. Also, preventive medicine and prevention against the severe effects of an unbalanced diet are other factors that Dr. Frost reiterates. She opines that it's better to handle these issues before they blow up.
Highlights
They have up-to-date medical practices and facilities for dealing with pet obesity, and they can recommend the appropriate diet plans that obese pets should have.
The hospital offers comprehensive consultation and overall pet examination, creating a baseline for monitoring pets' health status.
They provide a fully stocked on-site pharmacy to satisfy pet prescription requirements, even going as far as delivering refills when needed.
Services
Consultations and examinations
Nutritional counseling
Surgery
Vaccinations
Microchipping
Pharmacy
Preventative care
Diagnostics
Pet grooming
---
14. Hodges Animal Hospital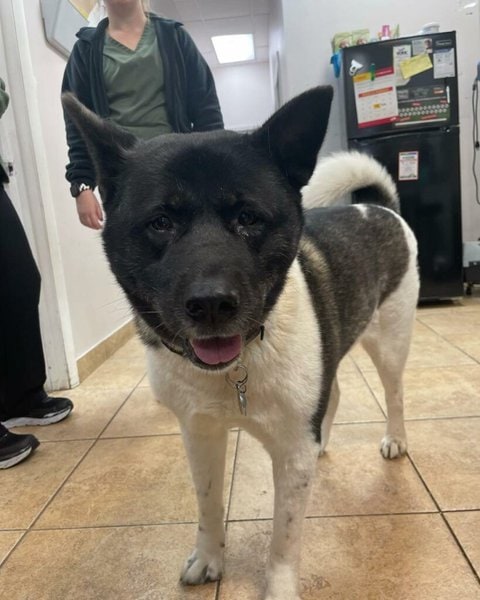 The Hodges Animal Hospital has been in operation for over 20 years, and it is one of the few animal hospitals that take care of a wide range of animals. Dogs, cats, pigs, hamsters, rabbits, guinea pigs, rats, mice, and all kinds of animals are welcome here. In a nutshell, this animal hospital is a farm and exotic animal vet.
The Hodges Animal Hospital provides encompassing health services such as general wellness exams and regular health care to your furry friends. This hospital's versatility, visible in its provision of mobile veterinary care, offers an additional advantage to residents of Jacksonville and its environs.
Dr. Kiran Kantimahanthi, the lead veterinarian, possesses years of experience looking after pets with severe conditions and everyday needs. The comfortable, friendly, and calm environment in which the Hodges Animal Hospital operates stands in an ideal space, highly accessible to residents of different Jacksonville areas.
Another important thing about this animal hospital is its convenient location. You can find it just behind Walgreens at the Monument Landing shopping plaza at the intersection of Monument and McCormick Road. Its location serves pet parents in various areas of Jacksonville.
Apart from vaccinations, immunizations, and other primary healthcare services, you can find various services such as diagnostic services and surgeries for your four-legged friend at the establishment.
Highlights
This hospital sets up a mobile veterinary clinic to reach a considerable number of pets in the Jacksonville area and to provide better distribution of medication, parasiticides, and pet food supplies among the residents.
Apart from cats and dogs, this hospital provides care to other animals such as pigs, hamsters, guinea pigs, mice, rats, other exotic pets, and farm animals.
The hospital is situated at the crossroads between Discovery Way and Beach Boulevard, a convenient location overlooking several areas in Jacksonville with many amenities in the vicinity.
Its averaged 4.8-star rating garnered from over a hundred customer reviews indicates the high satisfaction levels among pet parents who frequent this hospital, many of whom have lauded its affordable and consistent service excellence.
Services
Surgery
Diagnostic testing
Emergency care
Dental care
Over pet wellness programs
---
13. Southside Animal Clinic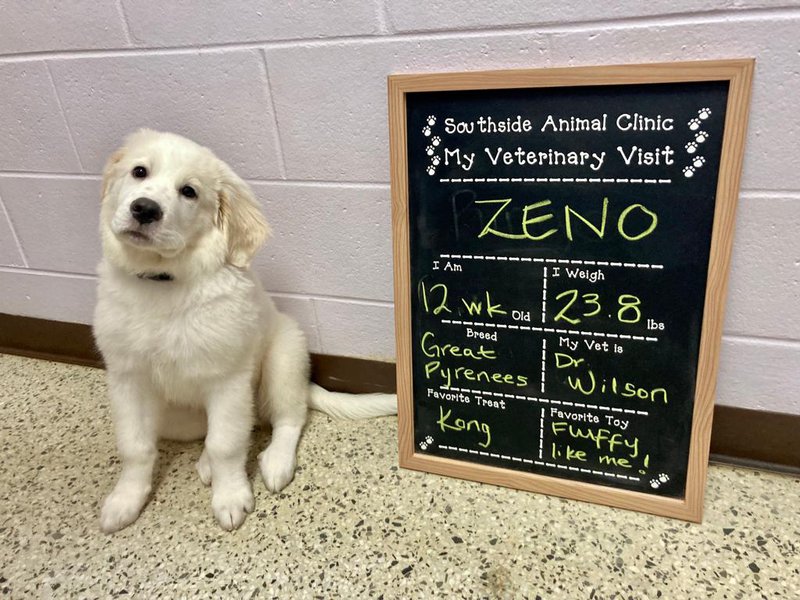 Having been operational since 1964, Southside Animal Clinic is one of the oldest and most proven veterinarians in Jacksonville. So, because they understand how much your furry friends mean to you, they provide care with the consideration that these are family.
Southside Animal Clinic does not only seek to care for your four-legged friend's physical health, but their mental health is also a considerable concern. So, this hospital does it all, from tips on how to care better and minor checkups to top medical procedures.
Dr. Holly Wilson and Dr. Jessie Burgess take charge of caring for your furry babies here. Dr. Wilson is a highly experienced veterinarian who started practicing in 2001 after graduating from Louisiana State University with an associate degree in veterinary technology. On the other hand, Dr. Burgess had served as a relief veterinarian for a few years before joining the clinic in 2020.
This animal clinic provides general medical care along with specialized care. The specialized care primarily involves laser therapy and boarding resorts. Also, nutritional counseling, wellness testing, and vaccinations are some of the services this clinic offers as part of its focus on aspects of preventative care.
Their excellent online platforms allow you to plan visits ahead of time and access a pet portal that helps store and pull your pets' health information efficiently. You can also access end-of-life care for your pet and emergency services.
Highlights
The hospital has an updated diagnostic laboratory that allows you to understand your pets' medical conditions, and the laboratory is equipped with X-rays, ultrasounds, and analyzers.
The hospital provides a wide array of specialized veterinary services, including laser therapy, bathing and nail trims, and boarding and pet resort services.
In addition to general medical care, this hospital focuses hugely on preventative care such as vaccinations, wellness testing, and parasite prevention and control using effective treatment and medications.
Services
Wound care
Emergency pet services
Surgery and anesthesia
Diagnostics
Spay and neuter
Microchipping
Behavioral medicine
Parasite prevention and control
---
12. Beltway Animal Hospital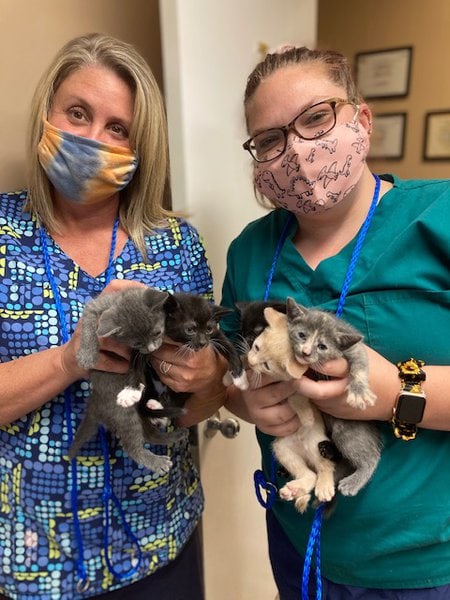 Beltway Animal Hospital comprises a team of professional veterinarians with tons of experience. These vets make the hospital experience less gloomy by using modern anesthesia techniques to provide painless treatments to your pets. They also employ patient monitoring to keep in touch with the responsiveness and recovery of your pet.
In addition, patrons have applauded the calm and excellent environment inherent at Beltway Animal Hospital. "You can always tell the quality of a vet when your furry babies show reluctance towards leaving at the end of a session," one pet parent mentioned.
The medical staff at the hospital, comprising Dr. Jane Bemben, Dr. June Bemben, and Dr. Rachel Brown, have garnered a lot of experience treating pets.
Beltway Animal Hospital also provides an added advantage through convenience for the vast nearby populace. Its position on Firestone Road allows for easy access to the healthcare they provide. This animal clinic ensures that pet parents leave the clinic happy people and looking forward to their futures and that of their pets.
Highlights
They offer an exclusively personalized interaction with your pets during medical checks and treatments; this allows for better tracking of your furry's health status in addition to their patient monitoring services.
They provide care for pets with physical injuries and wounds, offering extended care and emergency care.
The hospital stands at a very accessible location on Firestone Road, allowing those around the area to access it more easily.
Services
Dog boarding
Pet grooming
Emergency and extended care
Dental care
---
11. Pet Angels Animal Hospital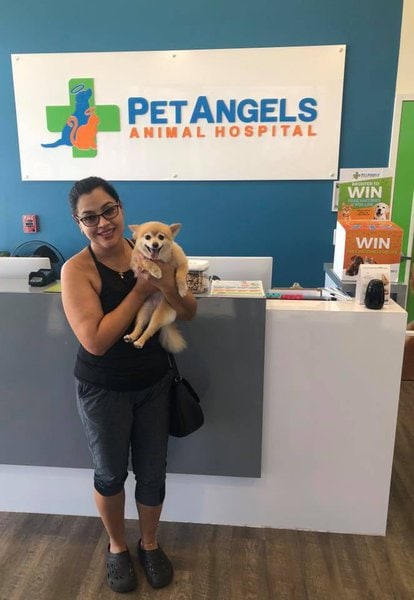 Pet Angels Animal Hospital was established to serve Jacksonville and its environs. The medical personnel consists of a team of well-trained and experienced animal lovers who push as hard as possible to give your pets the care they need. This team is headed by Dr. Vani, who has been working as a vet for over a decade. Dr. Vani believes in providing affordable service to patrons as she's got a 10-year-old cat called Oreo.
One fantastic thing about Pet Angels Animal Hospital is that you can receive up to 90% reimbursement on unexpected vet expenses. This is only possible if you have the right pet insurance. However, this hospital focuses more on pet grooming and parasite prevention.
Another nice thing about this animal hospital is the exclusive treatment they offer your pet. Here, you would have an option to pick between cat and dog packages, depending on which furry beauty you've got. Additionally, you can always book a session on their website; other patrons find this method of booking more convenient.
Highlights
Pet Angels Animal Hospital uses proper anesthesia in dental operations and the treatment of oral diseases.
This hospital carries out regular vaccinations and disease prevention programs that are highly affordable and can be paid for using multiple payment options, such as CareCredit and Scratchpay.
The average rating of 4.6 stars from over 790 Google reviews is indicative of the satisfaction that their patrons get from this hospital's services, and customers are wowed by the quality and value they receive.
Services
Pet grooming

Nail trimming
Ear cleaning

Annual vaccinations
Bladder stones surgery
Boarding services
Dental cleaning
---
10. San Marco Animal Hospital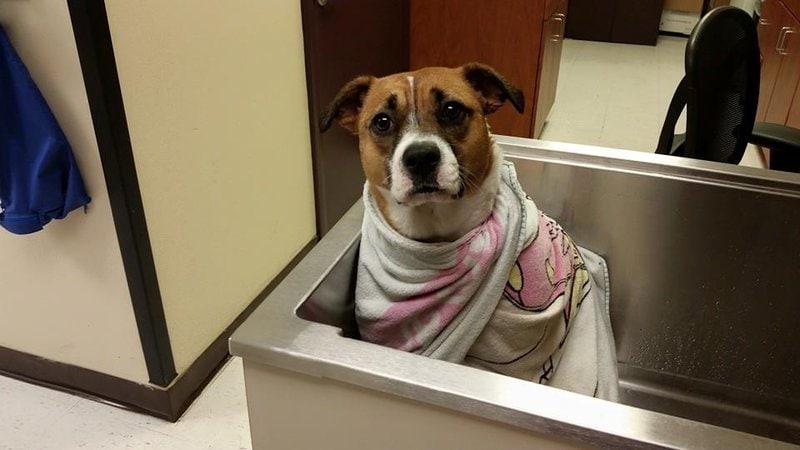 The San Marco Animal Hospital provides prevention against imminent parasite and worm threats. Additionally, this animal hospital provided you with an optimized in-house laboratory with the available modern diagnostic equipment. So, your pet can be examined using a digital X-ray, laser therapy, or ultrasound.
Another essential feature of the San Marco Animal Hospital is the emergency care it provides. You can always find a vet available here, as the hospital opens seven days a week. Also, walk-ins are highly welcome because there is no emergency fee.
The San Marco Animal Hospital gives substantial discounts to pet owners who are military personnel or veterans. Also, senior citizens are eligible for discounts and rescued pets.
Dr. Srilatha Kancharkuntla and Dr. Venkat Reddy Gutta are the owners and chief personnel of the San Marco Animal Hospital. Dr. Sri graduated from an American Veterinary Medical Association College in India in 2004, while Dr. Gutta attended Louisiana State University School of veterinary medicine. Alongside them, Dr. Gopala Raju Dantuluri, another veterinarian licensed by NAVLE, helps to run the hospital.
Highlights
San Marco Animal Hospital provides very affordable emergency services, and these services come at no additional cost, even if you've made no prior appointment.
The hospital provides end-of-life care and euthanasia for dogs and cats with fully transparent treatment options; this end-of-life care involves special foods for senior pets aids for improved digestion and oral comfort.
They offer discounts for senior citizens, military personnel, and veterans.
This animal hospital provides several classes of wellness plans, and there are those for puppies, kittens, adult dogs, and felines.
Services
Animal vaccination
Dental care
Dental surgery
Intensive care
---
9. Timuquana Animal Hospital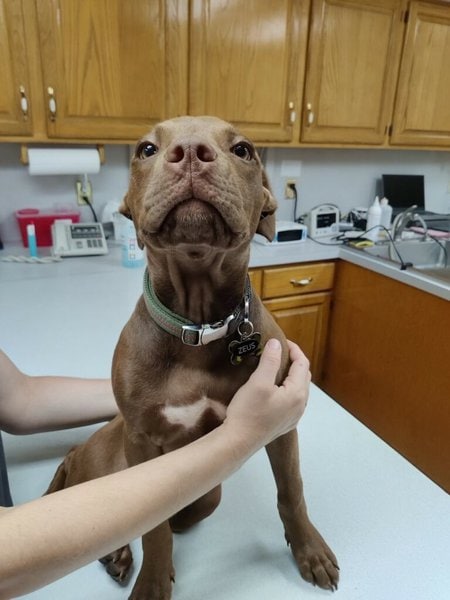 Timuquana Animal Hospital has been in operation since 1984. It has stood the test of time because of the comprehensive care it's been providing to pets in the Jacksonville area. In addition, the personnel at this hospital have committed themselves to pushing the importance of good nutrition and exercise in maintaining the health of your pets.
Several patrons have applauded the passion and professionalism of Dr. Tom Cox and Dr. Kelsey McKenna, who both works to provide care for pets. Nonetheless, the hospital has other auxiliary staff who help make everything easier.
Dr. Cox attended the University of Florida College of Veterinary Medicine and has served as the President of the Jacksonville Veterinary Medical Association, whereas Dr. McKenna graduated from the University of Florida College of Veterinary Medicine with an externship at First Coast No More Homeless Pets in Florida.
Another fantastic thing about the Timuquana Animal Hospital is the complete wellness and prevention programs that capture your pets from nose to tail. Also, there are modern tools such as X-rays for testing and diagnosis, and these provide a complete image of your pet's health.
For an additional advantage, there is an online portal for making appointments. And this, coupled with other essential resources, allows pet parents to get in touch with the hospital staff without stress. One final touch is that the Timuquana Animal Hospital accepts pet insurance, so you have nothing to worry about if you're covered.
Highlights
Timuquana Animal Hospital offers holistic animal nutrition tips and medical supplies, as well as using balanced diets to halt obesity and nutritional disorders to safeguard pets' health.
It provides complete animal wellness programs that cover the costs of routine animal treatments, reducing the financial burden on your part.
There's a well-equipped laboratory for testing and diagnosis, and this laboratory consists of modernized equipment such as Ultrasounds, X-rays, and test kits.
Services
Wellness and prevention
Surgical procedures
Specialized care
Testing and diagnosis
Urgent care
---
8. First Coast No More Homeless Pets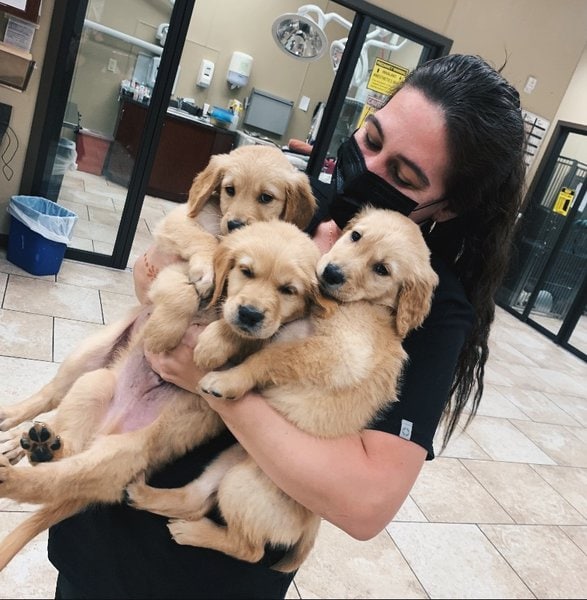 First Coast No More Homeless Pets is located in the Joseph A. Strasser Regional Veterinary Hospital. This veterinary establishment is a nonprofit organization with the goal of ending the abuse of dogs and cats in North Florida.
Dr. Yvonne Kline is the lead veterinarian at the establishment. She leads a team consisting of 20 full-time and part-time veterinarians. Because of this, First Coast No More Homeless Pets receives over 90,000 pets each year. Dr. Kline has a vast knowledge of veterinary medicine and several decades of experience.
First Coast No More Homeless Pets provides several veterinary services to your pets. Firstly, preventive care ensures that your furry friends stay safe from parasites and worms. Additionally, it offers diagnostic services to print a complete picture of your pet's health.
This animal hospital also runs pet programs for pets out of the reach of traditional veterinary services. Also, it helps you to keep your pets in homes by providing spaying/neutering to your pet.
First Coast No More Homeless Pets has received tons of awards and grants which aid them in providing care for pets. Recently, the Banfield foundation awarded the establishment a sum of $8,000; in 2012, an animal advocacy group in Utah funded them with $340,000 to find homes for 2,775 adoptable animals in Jacksonville.
Highlights
This nonprofit organization is adequately equipped and fully staffed to care for a significant number of pets surpassing 90,000 each year.
Grants handle the bulk of the financial needs of First Coast No More Homeless Pets so that it can continue to provide highly subsidized and affordable medical care and pet programs.
Surgeries, vaccinations, and broad community campaigns are some of the critical services this hospital provides.
Services
Surgeries
Diagnostic procedures and testing
Microchipping
Dental care
Pet programs
---
7. Riverside Animal Hospital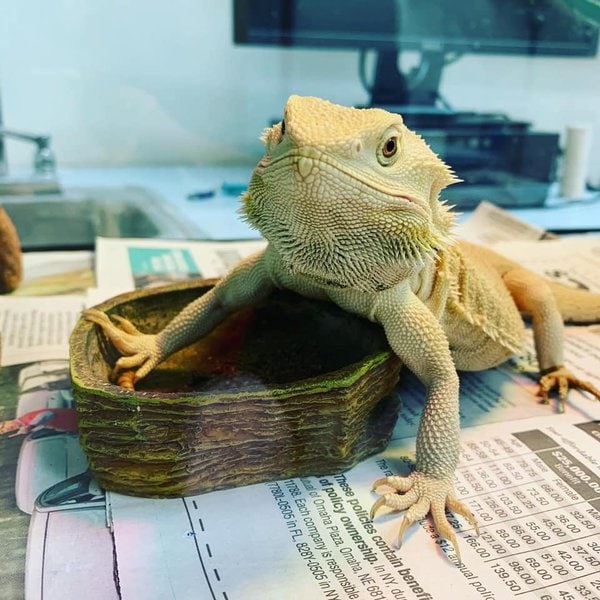 Riverside Animal Hospital is one of the most popular locations where you can get medical care for your pet and your exotic animals. This full-service animal hospital carries out services such as diagnostic testing, dental cleaning, surgeries, and more.
One unique thing about the Riverside Animal Hospital is its knowledge of reptile medicine. Admittedly, this is a pretty scanty field with services that are high in demand. Nonetheless, patrons have attested that cats, dogs, and other pets are cared for in the same way.
Dr. John Rossi, the chief veterinarian, has worked as a vet for over three decades, working at Riverside Animal Hospital for a little over a decade. His focus on reptile medicine has seen Petmedicus.com refer to him as one of America's leading brains in reptile medicine. Additionally, several other veterinarians assist him with this huge responsibility.
You can find a comprehensive list of all you need for a hospital session with your furry friend at the Riverside Animal Hospital on the hospital's online portal. Also, it is always easier for you to make an appointment since you can complete this process online with more ease.
Highlights
Riverside Animal Hospital provides medical care for reptiles such as skinks, glass lizards, geckos, and cottonmouths; this medical care is also available to exotic animals and pets like foxes.
Has integrated an online portal to facilitate the ease of the booking of appointments; this portal also stores your furry's medical reports in no time.
It offers flea and tick prevention for cats and dogs using preventatives, such as BRAVECTO, Comfortis, Credelio, and REVOLUTION.
This hospital spays and neuters all kinds of animals; however, pet parents are advised to bring in their pets between 7 am to 10 am for this service and to avoid feeding the pets after midnight before the day of the operation.
Services
Pet examination
Boarding services
Pet grooming
Spay/neuter feral cats
Dental care
---
6. San Juan Animal Hospital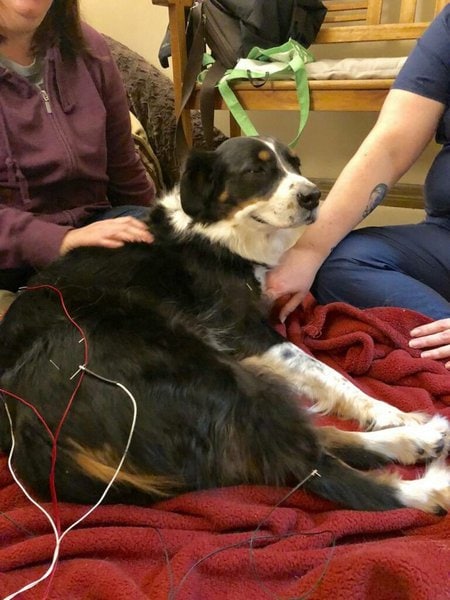 The San Juan Animal Hospital practitioners boast of a whopping 80 years of combined experience. Many patrons have dropped positive reviews, describing their services as effective and professional. It is their professionalism that has drawn a lot of pet parents in San Juan Ave.
San Juan Animal Hospital was established in 1940 and had been running since then. Currently, four veterinarians aim to maintain your furry companion's health and well-being. From the accounts of many pet parents, this animal hospital exceeded their expectations and provided exceptional care for their furry beauties.
The establishment is renowned for its increased focus on pet oral health. So, they offer dental health maintenance programs and dental surgeries. Also, with an excellent in-house laboratory, this hospital provides a precise diagnosis for your pet. From here, the personnel offer treatment and take you through the process of maintaining the health of your furry beauties using their prescribed preventative care. Also, your pet is given access to treatments for various injuries, routine checkups, and care in the case of emergencies.
Dr. Karl A. Guill, the resident surgeon alongside Drs. Gregory L. Bennett, and others, provide your pet's needed care. Dr. Guill graduated from the University of Georgia's College of Veterinary Medicine and has been a resident surgeon at the hospital since 2000. On the other hand, Dr. Bennett graduated from Auburn University with a Bachelor of Science, and before enrolling in the Auburn University College of Veterinary Medicine, he had been practicing in San Juan since 1997.
Highlights
This hospital provides grooming and boarding services, also offering poodle cuts and trims.
It offers several classes of therapeutic procedures, including stem cell therapy and laser therapy.
The equipped laboratory makes testing and diagnosis more straightforward and more efficient; tools for X-ray scans and ultrasounds are available.
The establishment provides a comprehensive end-of-life care program, boarding your aged dogs and cats, and providing intensive healthcare throughout this period.
Services
Cardiology
End-of-life care
Parasite prevention
Boarding
Grooming
---
5. Avondale Animal Hospital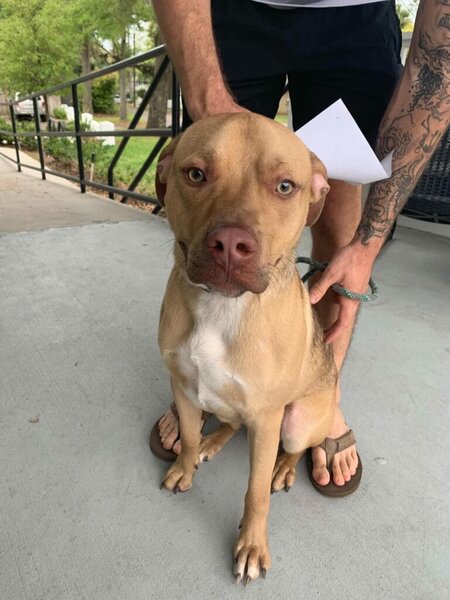 Avondale Animal Hospital is situated in a location accessible via various modes of transport, and it serves several areas, such as Florida's Riverside, Avondale, Murray Hill, and Ortega.
It is staffed by a practice manager, two receptionists, three veterinary technicians, and lastly, two veterinarians who have been described as avid animal lovers by pet parents who frequent the hospital. Dr. Steven November and Dr. Randa Antar run the hospital, so they take charge of caring for your pet. Therefore, they achieve this through their DVM qualifications and veterinary expertise.
In 2021, Avondale Animal Hospital received the Riverside-Avondale Preservation's 2021 Architectural Rehabilitation (Adaptive Reuse) Award. This was in recognition of the historical building which houses the hospital. The 96-year-old building has maintained its integrity despite the numerous renovations it has witnessed and provides the hospital with a convenient environment to operate.
On another note, Avondale Animal Hospital provides an online platform for you to easily book appointments with the vet for increased customer satisfaction. Additionally, you have been provided access to an online pharmacy where you will pick medication for your pet and have it delivered to your home.
Avondale Animal Hospital also provides you with a Vet2Pet patient portal where you can access all your pet's medical information. With this portal, you can get reminders of upcoming vaccinations, request a vet's appointment, and ask for prescription refills.
Highlights
Avondale Animal Hospital's online pharmacy aids you in purchasing medications for your pet without visiting the vet, and they also deliver these medications and supplies conveniently to residents.
Its Vet2Pet patient portal allows you to draw your pet's medical history with a single click anywhere you are in order to continue with treatments; this portal also provides reminders for vaccinations and hospital appointments.
Besides its rich historical significance, the hospital has many amenities nearby, including a grocery store, a dry cleaner, and restaurants, to cater to pet owners' needs after visitation.
Services
Dental care
C-sections
Diagnostic services
Preventative care
---
4. Chimney Lakes Animal Hospital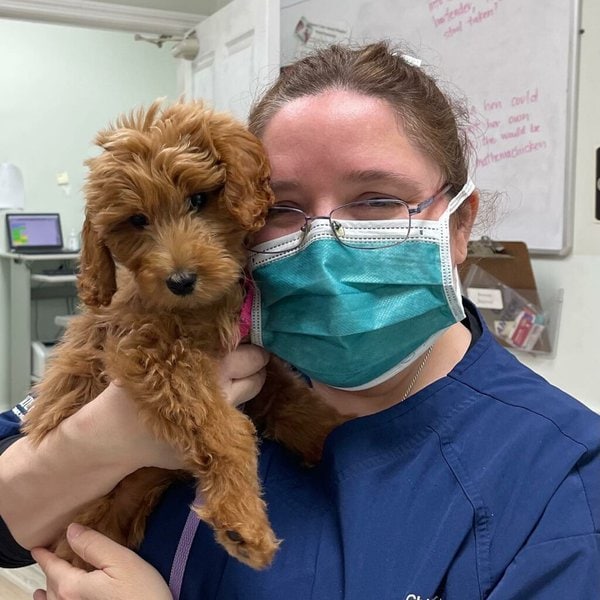 Chimney Lakes Animal Hospital was established in 2000 to provide urgent pet care to dogs and cats in Jacksonville and its environs. In addition, this animal hospital sought to provide a more complete and entirely encompassing healthcare program to your furry babies. So, apart from diagnostic testing and wellness programs, it provides specialized care and surgical procedures.
The establishment directly fosters preventative care by providing wellness examinations to pets and dealing with parasites before they get out of hand. According to patrons, the practitioners have always admonished that you should strive to protect your pets from specific issues which tend to come at them sooner or later.
This hospital is headed by Dr. Michael Dressel, who opened the hospital after graduating from the University of Florida over two decades ago. On the other hand, Dr. Douglas McKee, who graduated from Auburn University, assists Dr. Dressel with the hospital manager, Sherrie Foresi.
At this animal hospital, your pet can be tested and diagnosed to get the whole picture of its health. Also, these veterinarians offer your pet a complete package of specialized care in any circumstances.
Apart from that, this hospital provides an online pet portal for storing the medical records of your furry friends. Therefore, by simply using the mobile app, you can pull out this information conveniently. Moreover, you can manage appointments and request refills on prescriptions using the portal.
Highlights
Chimney Lakes Animal Hospital provides a pet portal for easy access to your pet's medical reports, and this allows you to access these reports even when you're away but need medical attention for your pet.
This hospital offers complete prevention programs through vaccinations in addition to standard wellness programs.
With close to 300 reviews averaging a 4.7 out of 5-star rating, customers are appreciative of the services they got, stressing that it was reliable and professional.
Services
Dental surgery
Emergency care
Routine dental care
Laboratory tests and diagnosis
---
3. Whitehouse Animal Hospital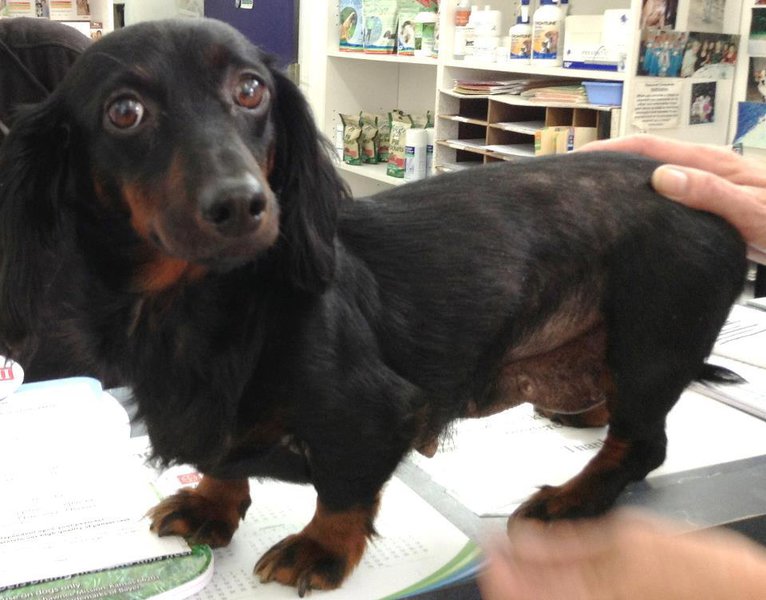 Whitehouse Animal Hospital is located where it can serve the entire Jacksonville area. This hospital does not focus on dogs and cats alone but treats other animals such as rabbits and rats. In addition, there is a wide array of modern equipment available for diagnosing your furry friend if it's needed. So, this hospital has an ultrasound, a digital X-ray, and an IDEXX VetLab that aid this process.
Dr. Susan Thoma, a licensed and multi-experienced Jacksonville veterinarian, runs the veterinary clinic. The hospital also has other staff who always ensure to educate you on effective ways to ensure your pet's health at all times. Whitehouse Animal Hospital stresses the importance of good nutrition and proper exercise for your furry babies.
Another interesting thing about this hospital is that they stay abreast of the latest developments in veterinary technology. This is indicated by the vast array of equipment present on the premises, such as a modern X-ray and an ultrasound. Whitehouse Animal Hospital also operates an online pharmacy that adequately takes care of the purchase and delivery of your pet's medications.
Moreover, you can make and cancel appointments on the hospital's website while accessing your furry beauty's medical records. But still, patrons have attested to their promptness, with one stating that her pet was attended to within five minutes even without an appointment.
Highlights
Whitehouse Animal Hospital is well stocked to provide proper prevention against parasites and worms.
They own various up-to-date diagnostic and testing tools, such as X-ray equipment, ultrasound machines, and an IDEXX VetLab, to pick out the issues affecting your furry babies, making the overall diagnosis accurate and conclusive.
Its online pharmacy allows for more convenient access to your pet's prescriptions by providing and delivering pet medication and supplies right to your home.
This hospital does not deal with just one class of animals; it is a multi-faced hospital that takes care of all kinds ranging from pets to farm and wild animals.
Services
Vaccination programs
Surgical procedures
Preventative care
Full physical examinations
Breeding services
---
2. Northside Animal Hospital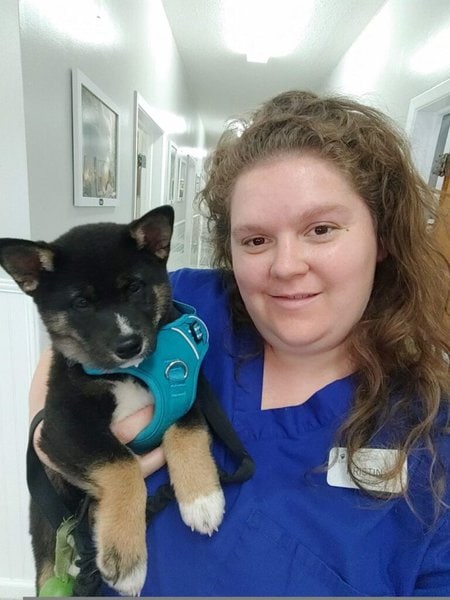 Northside Animal Hospital does not just serve pet parents around Jacksonville and its environs; it provides highly affordable service. According to customer reviews, this hospital which has been in operation for a few decades, provides a pleasant and helpful environment for pet treatment. 
Manned by a cluster of animal lovers and highly trained vets, the staff at Northside Animal Hospital devote themselves to providing excellent care for your furry kids. Dr. Sevelius, the chief practitioner here, is an army veteran who was awarded a bronze star V. His love for animals began when a scout dog sacrificed his life to save Sevelius during the war in Vietnam.
Published in the August 2018 issue of Jacksonville Magazine, Northside Animal Hospital was recognized as one of the Premier Vets of Jacksonville in the 2018 FVMA Member Veterinarians. With that, this hospital has proven itself in the community and draws a lot of pet owners every year.
Northside Animal Hospital also has an online pharmacy that allows you to shop for your pet's medications and easily purchase prescription refills. Apart from this, the appointment process has been made easier with everything now available online. But as a regular patron, you can always draw your pet's medical history from the pet portal.
Highlights
The Northside Animal Hospital offers modern internal medical treatments such as laser therapy for pets.
Its overall rating of 4.7 stars from over 210 Google reviews describes how satisfied the customers are with its services and how laudable its pricing is.
It offers comprehensive nutritional counseling programs to educate pet owners on how to properly feed their pets and maintain their health.
The hospital has an online pharmacy for refilling and purchasing prescriptions delivered to the customers' doorstep for free on purchases above $49.
Services
Pet Grooming
Dog Boarding
Microchipping
Vaccinations
Surgery
---
1. Normandy Animal Hospital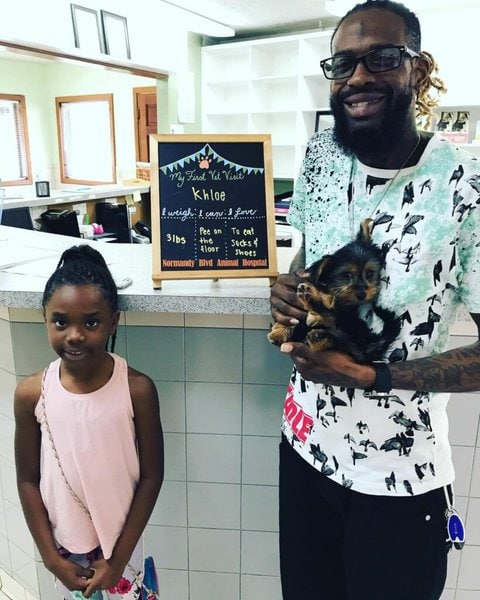 Normandy Animal Hospital has served Jacksonville for nearly 40 years. The owners of this privately owned establishment pride themselves in creating genuine relationships with pet parents and their furry friends. Because of this, you can find modern medical equipment in this hospital; this doesn't deter the balanced, personalized treatments your pet receives.
Dr. Patrick Wright and Dr. George Khalil are co-owners of the Normandy Animal Hospital. However, Dr. Weight is partly retired and was the hospital's founder; he's taken a break after over 40 years of practice. Additionally, there's Dr. Michael Deutsch, who went to Veterinary school at the Ohio State University. Before moving to Florida, Dr. Deutsch opened and ran a Zoo Animal Hospital in Albuquerque for ten years.
The Normandy Animal Hospital offers your pet several services, including monitoring, screening tests, medical services, and training. In addition, this animal hospital organizes wellness programs for your pets and carries out preventive vaccinations to protect your furry buddies against certain causative organisms.
However, Normandy Animal Hospital only offers services to cats and dogs and is open all days of the week. Conveniently, there are several online platforms to book sessions for your pets.
Highlights
The hospital carries out various surgical procedures, from basic dental to more advanced ones like mass removal using anesthesia and patient monitoring techniques.
It provides comprehensive disease prevention and wellness programs for your pet, focusing on vaccinations and extended care.
It emphasizes the importance of maintaining your pet's dental health and provides dental treatment in addition to dental surgical procedures.
This hospital supplies pet food, treats, and supplements such as glucosamine, probiotics, and antioxidants.
Services
Anesthesia and patient monitoring
Behavioral care
Emergency veterinary care
End-of-life care
Wellness and vaccination programs
Preventative care
Pet boarding
Soft tissue surgery
Dental procedures
---
Related Questions
---
How Much Does It Cost To Spay A Female Dog In Florida? Usually, it will cost you $135 to spay a female dog in Florida. However, there's an additional $30 to $50 if the dog is in heat and an additional $40 to $60 if the dog is pregnant. Nonetheless, there are significant discounts for rescues to encourage the adoption rates.
How Much Does It Cost To Spay A Cat In Florida? It can cost you up to $85 to spay a cat in Florida. However, the price does not attain that amount. Usually, it costs $35 to spay a male cat and $65 to spay a female cat. However, there are certain additional charges for different conditions, such as pregnancy.
Is It Legal To Declaw A Cat In The State Of Florida? It is legal to declaw cats in the state of Florida. However, at the beginning of 2020, there was a bill to ban declawing except for medical conditions. But the bill was postponed and later withdrawn in March 2020. Still, many veterinarians admonish you to avoid the declawing of your cat.