Omaha is the largest city in Nebraska and is located on the banks of the Missouri River. Known for its vibrant culture and exciting events, the city has a population of nearly 500,000 people, and there is always something fun going on, from music festivals to art exhibits. The nation's 39th-largest city hosts a variety of attractions, including the Henry Doorly Zoo, Lauritzen Gardens, and Omaha's Old Market. The city also boasts some of the best restaurants, and dog-friendly ones, too, in the Midwest.
A 2017 report released by the American Veterinary Medical Association (AVMA) shows that Nebraska has one of the highest percentages of pet ownership in the country, with 70% of households in the state owning at least one pet, creating an ever-increasing demand for veterinary care services. The city is thus constantly expanding its network of veterinarians to meet this demand.
With such a large pet ownership rate, it's no surprise that Omaha has its fair share of veterinarians offering services to residents and their beloved pets. From emergency care to routine check-ups, these vets are there to make sure your pet is healthy and happy. So, whether you need a regular check-up or any other service for your dog, cat, bird, reptile, or even exotic pets, there is bound to be a veterinarian in Omaha that can help. Here's a rundown of the 24 best vets in Omaha.
24. Banfield Pet Hospital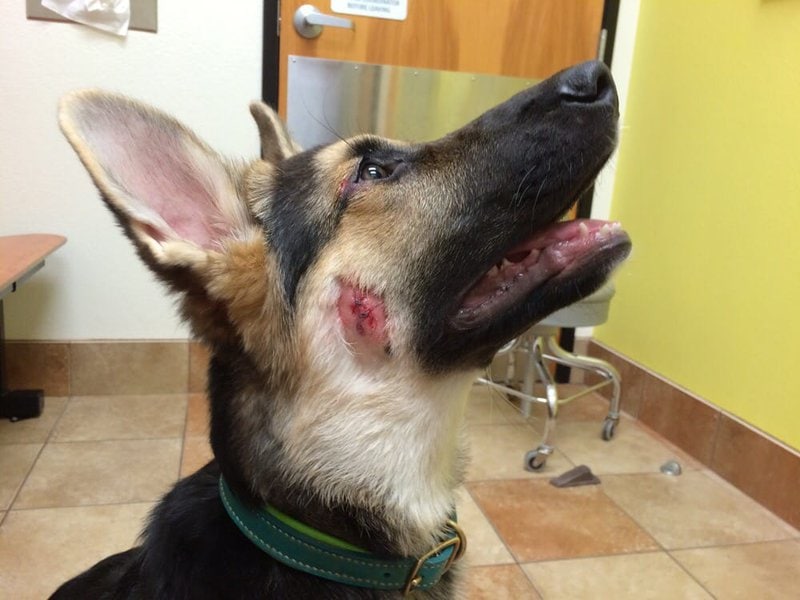 The Banfield Pet Hospital is conveniently located in the PetSmart store on Oak View Drive, West Omaha. That makes it highly conveniently accessible to people from different corners of Omaha and its neighborhood, from Millard to Westside.
The establishment boasts a group of dedicated and experienced veterinarians who are ready to serve your pet with the best care possible with love, passion, and respect. They offer a variety of services, from preventive care and routine checkups to dental care and surgery.
One of the hospital's standout services is its Optimum wellness plans (OWP). These well-thought-out OWP packages cater to your pet's preventative care and are designed to fit its lifestyle, age, and needs. The service is available to dogs, cats, puppies, and kittens.
Most of the pet owners who have visited this hospital also love the establishment's idea of using appointments. Well, sometimes walk-ins are good, but they just don't guarantee prompt medical service, and that means you often have to work outside of your schedule. But with appointment booking through the mobile app, MyBanfield, you can always have your visiting time slotted, making it easy to plan your day.
On the price, I won't say it differs much from other veterinary practices in Omaha. But one thing you'll love about the establishment is that it has a Pricing Estimate Tool on its website that can help you understand how much a particular service/procedure would cost. That's something you will really find helpful, especially if you're working on a tight budget.
Last but not least, the hospital website also offers helpful information on pet health and care. The "Blog" section on top of the home page is a great place to start if you're looking for helpful resources related to pet wellbeing. Unlike most websites that provide more general pet information, the topics on this site are rare to find on other websites. Some of them include holiday tips with your pet, ideal thanksgiving foods for pets, and how to keep your pet stress-free during holidays.
Highlights
The hospital is located in PetSmart, next to Oak View Mall, which is a more convenient location for most pet owners.
The OWP packages are tailored to your pet's lifestyle, age, and needs to ensure that your furry friend gets the best possible preventive care.
The booking of appointments through MyBanfield makes it easy to plan your day and eliminates the inconvenience of walk-ins.
The hospital website has handy resources, like the Pricing Estimate Tool, to help you approximate the cost of the visit even before you walk into the hospital.
Services
Optimum Wellness Plans

Dog packages
Puppy packages
Cat packages
Kitten packages

General Services

Behavior evaluation
Nutritional advice
Parasite control
Comprehensive exams

Diagnostic & Imaging

Comprehensive exams
Dental digital X-ray
Digital radiography

Specialized Services

Exotic pet care
Wisdom panel canine DNA test
Microchipping
---
23. Urgent Pet Care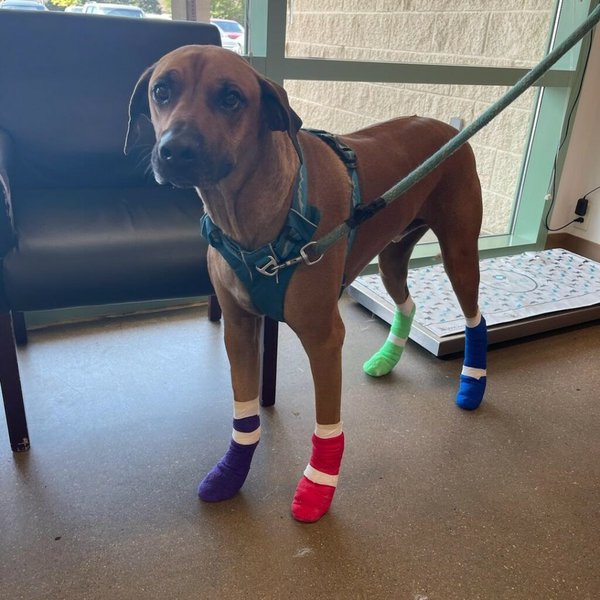 Pets will oftentimes develop sudden illnesses and injuries that require prompt medical attention, and if left untreated, can lead to severe or even fatal consequences. And the next time you find yourself in such a situation, one establishment you can turn to is Urgent Pet Care.
This establishment's name is exactly what it stands for, as they provide almost round-the-clock urgent care services. Usually, the hospital runs for 16 hours from Monday to Saturday and for 14 hours on Sundays and holidays. That's about 110 hours a week, so the establishment is open for longer hours than many other vet clinics in the area.
Of course, emergency services are all about racing against time, so accuracy and a high level of experience are paramount for success. Fortunately, the hospital is staffed by experienced emergency vets and technicians who specialize in critical pet care. Whether your pet ate rat poison, has heatstroke, was hit by a car, or just about any other emergency, the team here should give you the peace of mind you need.
To even extend the love and care for pets, Urgent Pet Care is a member of the Veterinary Care Foundation (VCF). Through this foundation, the facility accepts donations from well-wishers which are then directed into charity. The charitable donations are intended to cushion the pet healthcare expenses for underprivileged pet owners.
Well, while that has nothing to do with the quality of services they offer, it's just one way to express their genuine love and care for animals.
Highlights
Urgent Pet Care provides emergency pet care services with extended hours, ranging from 110 hours a week, which means the establishment is more reliable for pet owners.
The facility is a member of the VCF, a charitable organization that helps pet owners with low incomes to cover their pet healthcare expenses.
The establishments handle a wide variety of emergency cases, from rat poison ingestion to heat stroke, which maximizes their relevance to pet owners.
Urgent Pet Care has two offices in Nebraska, one at Millard and the other at Papillion, both of which increase the residents' access and convenience to urgent care services.
Services
Emergency Pet Care

Heat stroke
Rat poison ingestion
Seizures

Euthanasia
---
22. VCA Animal Medical Center Of Omaha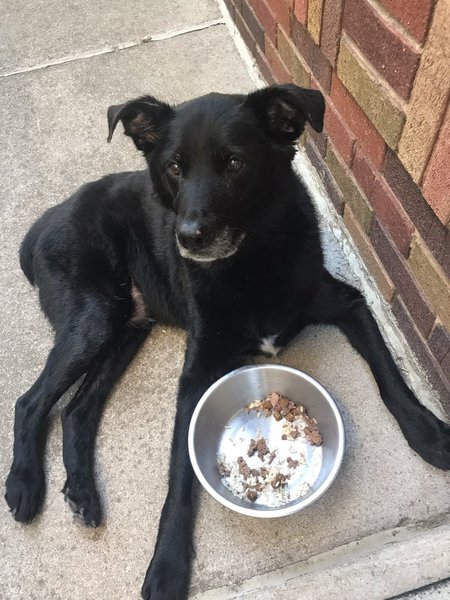 VCA Animal hospitals have been providing preventive and standard care services for pets since 1986. And the VCA Animal Medical Center of Omaha is one such hospital, and has even become one of the leading pet care centers in the entire region.
The hospital is well-equipped with highly qualified vets, which is an essential factor in pet care. Leading the team of vets in this hospital is Dr. Sharon Mix, a DVM who serves as the medical director of the hospital. Dr. Mix has been in the veterinary profession since 1984, so she has almost 4 decades of experience in the field. She took her Veterinary medicine degree at Oklahoma State University and also has other honorable certifications in the field.
Working closely with her is a team of other passionate veterinarians, among which are Dr. Keith Halsey, Dr. Rayan Rouch, and Dr. Dawn Sherrill. All of these doctors are not only knowledgeable in the field but also highly passionate about what they do, something that's easily seen in the quality of care they provide.
At this medical center, there's a wide variety of services you can access for your pet, from canine and feline wellness checks to vaccinations and nutrition advice. However, one area where they stand out is preventive care. The hospital has a CareClub preventive care program, a unique package that offers a personalized plan for pets when giving their pet owners some membership benefits.
One of the benefits you get after enrolling as a member is access to unlimited exams, 24/7 live chat with professional vets, discounts on shopmyvca.com (it's an online store for pet products and accessories), and a 25% discount on all services.
And for pet parents visiting the hospital for the first time, VCA Medical Center of Omaha, the hospital has a special discount for any new pet parent bringing their furry friends for a medical exam. Expect to get 20% off on the first visit in the first wellness exam performed on your pet. But remember to fill in your details before visiting the hospital for you to fetch the coupon. The form is available on the hospital's website.
Highlights
The CareClub program allows you to get access to a personalized plan for your pet, with membership benefits; ensuring optimum health for your pet without breaking the bank.
The hospital has MyVCA app that brings you convenience through its 24/7 access to professional vet advice, online refills, and booking appointments at any time.
New pet parents visiting the hospital for the first time get a 20% discount on their pet's first wellness exam, and that's a great welcome.
The hospital has a well-equipped online shop where you can buy a wide variety of pet products including dental care products, supplements, urinary care products, and flea & tick prevention products.
Services
Preventive Care

Adult & senior wellness
New kitten & new puppy
Microchipping
Weight management program

Canine And Feline Diabetes
Advanced Care

Echocardiography
OFA X-ray
EKG
Dermatology

Pet Counseling

Nutritional counseling
Behavioral counseling
---
21. Millard Veterinary Clinic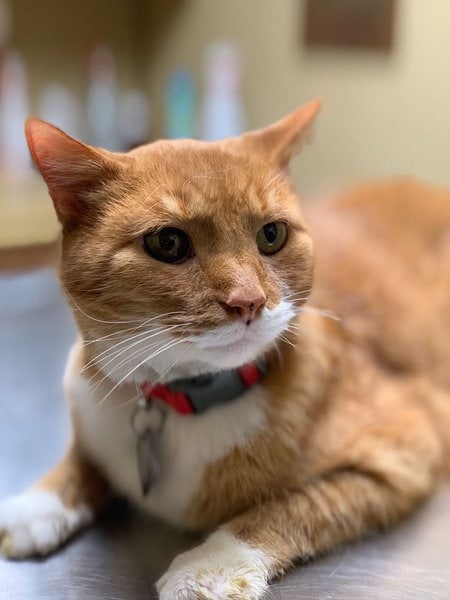 Our furry friends experience pain just like we humans do. That's why Millard Veterinary Clinic tends to every pet owner's need for pain relief. The clinic has been serving the people of Omaha for over five decades. That's a lot in the field and it's a testament to the quality of service they provide.
The clinics quest to expand its services and reach more pet owners led them to open more clinics in Nebraska, which has allowed them to serve more people. The first one is located along 144th Street, the second on Welch Plaza Suite 102, while the third, Elkhorn South Veterinary Clinic is along 204th Street Suite 102. With these locations, you should find at least one of the clinics conveniently accessible from every corner of Omaha.
Whether you choose to go to 144th Street, Welch Plaza, or Elkhorn South Veterinary Clinic, you can be sure of receiving premium service from highly trained veterinary professionals. The clinic is well-equipped with all the necessary medical equipment to help diagnose and treat any pet's pain. Services, such as ultrasound examinations, X-rays, and laboratory testing, are available onsite.
The clinic also offers a wide variety of other services including allergy care, cardiology, internal medicine, and ophthalmology, and that's just a tad of the vast array of services they offer. The wide spectrum of services makes it easier for pet parents to get the best care their pets need, making Millard Veterinary Clinic a prime choice among the city's residents.
All the clinics open at 8 am during their respective working days, but the closing time may differ depending on the location and the day of the week. Also, you'll need to check whether the clinic you want to visit is open since they differ slightly in their working hours and days except on Sundays when they're all closed.
Highlights
Millard Veterinary Clinic has three different locations in Omaha, giving you the much-needed convenience in accessing its services.
It also offers a wide variety of services other than pain management, such as allergy care, cardiology, internal medicine, and ophthalmology, to better meet the demands for quality veterinary care.
The establishment has an intuitive website that makes it easy even for new visitors to navigate and find the information they need about the services they offer.
The clinic has been offering quality service to the people of Omaha for almost 5 decades, which is a pretty long time in the industry that gives them an edge over the competition.
Services
Pain Management
Diagnostics

Digital X-rays
Ultrasound
Radiology

Special Care

Ophthalmology
Cardiology
Laser declawing
Allergy care

Spay & Neuter
---
20. 24th Street Animal Clinic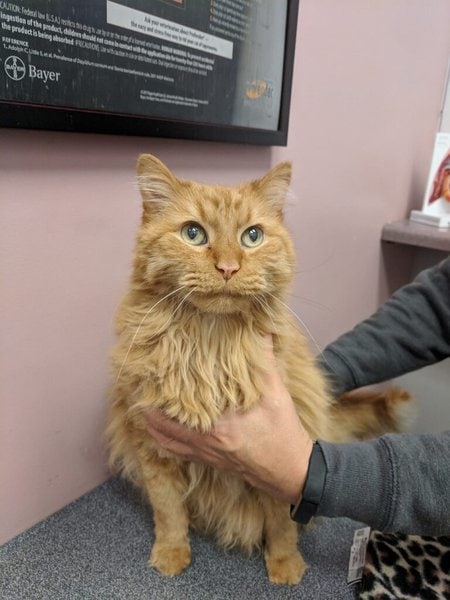 Located along 24th Street, the 24th Street Animal Clinic is one of the oldest veterinary clinics in the city and was founded by Dr. Kerry Dobson with the main interest in offering pets and pet owners the kind of care they deserved. The clinic's services are oriented toward dentistry, surgery, and general medicine, although other aspects of health and wellness are also taken into consideration.
Currently, the hospital also offers services such as acupuncture, tumor removal, thyroidectomy, and declawing, and that's not even a quarter of the services they can provide. They also offer a wide variety of vaccinations to keep your pets safe and healthy, including rabies, distemper, leptospirosis, Bordetella, and Lyme disease.
Of course, to render all these services effectively, there has to be a team behind them, and that is exactly what 24th Street Animal Clinic has. Dr. Brandy White, a DVM is one of the vets in this establishment. She pursued her bachelor's degree from Iowa State University before joining the Western University of Health Sciences for a DVM degree. And outside of her academic and professional qualifications, she is also a highly experienced vet with several years of experience in the field.
Of course, working alongside her is a group of equally knowledgeable and passionate members, including Dr. Steve White, whose main interest is in ensuring the best health for the smallest fur babies in the family. That includes small mammals, such as hamsters, guinea pigs, rabbits, ferrets, rats, and other pocket pets.
So, 24th Street Animal Clinic is generally the go-to clinic for those in search of a reliable vet to take care of their pet's needs. All the services are provided in an honest, compassionate, and professional manner. The staff is always friendly and eager to help pet owners understand the needs of their pets better. Even more, the institution is the first in Nebraska to be certified cat-friendly from the American Association of Feline Practitioners.
Plus, the website offers plenty of helpful information on pet care, including "How-To" videos on different pet care topics like brushing your pet's teeth, administering eye drops to your pet, collecting urine specimens from your pet, and lots of other not-easy-to-find topics.
Highlights
The clinic is the first in Nebraska to be a Cat Friendly Practice by the American Association of Feline Practitioners, signifying a great achievement that gives you peace of mind when bringing your pet cat down for a visit.
The establishment deals with numerous types of pets, from standard pets like dogs and cats to exotic ones like guinea pigs, hamsters, ferrets, and other pocket pets; so you won't have to find a separate vet establishment if you have several kinds of pets at home.
The clinic's website is highly resourceful and provides information on pet care, with how-to videos on several topics, so you'll find it helpful if you want to further your knowledge of pet care.
The hospital has a "New Client" section on the website to equip pet parents visiting the institution for the first time with the basic information they need to know about the vet services and what to expect on their first visit, a step that you'll find helpful in making sure everything goes smoothly.
Services
Geriatric (Senior Medicine)

Annual heartworm and fecal testing
Thyroid screen
Complete blood count (CBC)
Blood chemistry

Small Mammals

Guinea pigs
Hamsters
Ferrets
Rabbits

Dentistry

Dental exams
Laboratory work

Specialty Store

Dental care products
Wellness & prescription diets
---
19. Northwest Animal Hospital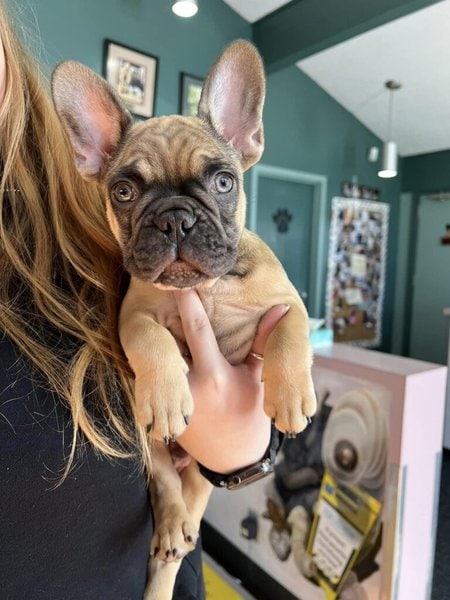 We all want the best for our pets. That's why, when it comes to seeking care for your animals, you can trust Northwest Animal Hospital to provide exceptional service to your furry friends. The hospital is well-equipped with the latest technology, and from the responses from pet parents, staffed by highly experienced veterinarians, so you can rest assured that your pet will be given the best treatment possible.
Established in 1972, the hospital offers a variety of services, ranging from ultrasounds and X-rays to pet euthanasia. Plus, they have an in-house pharmacy where you can purchase pet medications without leaving the hospital premises.
Plus, the hospital offers premium boarding services. Here, your pet will have plenty of space and freedom to roam on their own but within a fenced-in area. They'll also have fresh bedding to lounge on every day, which is something you nowadays don't find as often in most pet hospitals offering boarding services.
And if you're ever looking for more information on how to care better for your pets, Northwest Animal Hospital also has a very informative website. It's probably one of the most comprehensive websites in Omaha, containing a wide range of pet-related information and resources under its "Information Center" section.
To visit the hospital, you first need to book an appointment. But don't worry – it's a pretty straightforward process since all you need is to fill in a few details about you and your pet. The form is easily accessible on the hospital's website and sometimes the slotting is so prompt that you can get an appointment for the same day.
Of course, for a hospital with such a solid reputation, we expect nothing less than experienced and passionate veterinarians on the team. And Northwest Animal Hospital has got that covered too! One of the head vets here is Dr. Mark P. Kielian. He graduated from the Kansas State University College of Veterinary Medicine in 1994 and joined the establishment in June 2008. Of course, from 1994, we expect Dr. Kielian to have accumulated a wealth of experience in the field and many pet parents can attest to that.
The other vet working alongside him includes Dr. Jodi L. Houts, while the vet assistants include Lucero, George, Madeline, and Phaedra. And while they may not have the same level of experience as the two head vets, they are still highly qualified and passionate about what they do, and that's evident from the way they attend to the pets and their owners.
Highlights
The hospital offers a variety of payment options – Visa, Mastercard, cash, Discover, CareCredit, and American Express – to give you as the pet parent the much-needed convenience when it's time to pay for services rendered to your furry friend.
The process of booking an appointment is straightforward and you can even get an appointment for the same day, depending on availability.
The hospital provides hospital forms online to allow you to provide information on what your next visit is all about, and that's a great way to ensure that everything goes smoothly when you arrive at the hospital.
The comprehensive website of Northwest Animal Hospital has plenty of information for pet parents looking to care better for their pets.
Services
Boarding Services
Preventative Care Services

Heartworm test and prevention
Vaccinations
Feline leukemia virus (FLV) test
Internal parasite fecal exam

Dentistry

Tartar removal
Tooth extraction

Emergency Care
---
18. Omaha Animal Hospital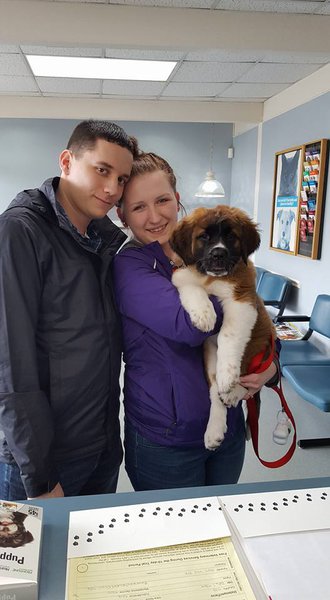 Omaha Animal Hospital was established more than three decades ago by Dr. Michael Tierney. But in 2016, the hospital switched hands, with Dr. Luke Berglund now taking the reins. And since the new management took over, Omaha Animal Hospital seemingly has become even more well-known and respected in the area, thanks to the new management for bringing in cutting-edge technology and advanced procedures.
The hospital offers a range of services, and endoscopy is just one of the areas where they excel. Well, that's a really thoughtful and comprehensive service too, especially now that most pets have delicate digestive systems. Besides that, the facility also has an in-house laboratory. The lab improves the overall turnaround time for results by eliminating the need to send samples elsewhere.
Of course, the list of services doesn't end at endoscopy and an in-house laboratory. The establishment also offers an in-house pharmacy, end-of-life services, and allergy treatment, and that's not all yet. In fact, if you're an exotic pet parent, you'll be glad to know that Omaha Animal Hospital has got you covered too.
Leading the team of veterinarians at Omaha Animal Hospital is the owner, Dr. Berglund. He graduated from Iowa State University College of Veterinary Medicine. He has years of experience in veterinary medicine and boasts a membership of numerous professional associations including the American Veterinary Medical Association, Nebraska Veterinary Medical Association, and Florida Veterinary Medical Association.
Working together with Dr. Berglund is Becci Tinklenberg, a DVM. She's also a graduate of Iowa State University College of Veterinary Medicine, where she studied the same as Dr. Berglund. She's also a member of several professional associations, including the American Veterinary Medical Association and the Nebraska Veterinary Medical Association. So, when you walk into Omaha Animal Hospital, you can rest assured that your pet's in good hands.
But the two vets aren't alone at the hospital. Expect to also meet Jessica, Lindsey, Kelcey, Rachel, and other vet technicians. All of these are not only knowledgeable in veterinary medicine, but also highly passionate about animals and pet parents.
Highlights
The hospital offers in-house laboratory services, which is a great way to save time by cutting out the need to send samples elsewhere and reducing the turnaround time pet owners can expect while waiting on diagnostic results.
The hospital also offers an in-house pharmacy, so you can always obtain the prescribed medicine during your visit or without having to travel elsewhere looking for the prescription.
Omaha Animal Hospital only operates on weekdays and closes during the weekends and public holidays, meaning that you need to plan your visits well in advance.
Services
Health Maintenance Services

Nutrition and prescription diets
Reproductive medicine
Behavior counseling
Glaucoma prevention

Diagnostic Services

Endoscopy
In-house laboratory
Digital radiology

Client Services

Microchipping
In-house pharmacy
End-of-life planning

Pet Surgery

Orthopedic surgery
Pain management
Spay & neuter
---
17. Prairie Lane Veterinary Hospital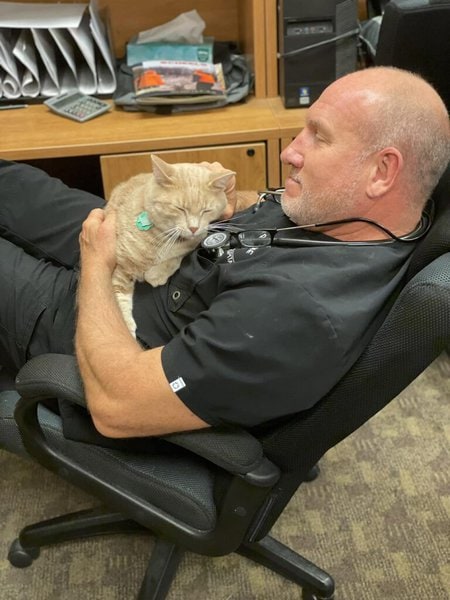 Established in 1967, Prairie Lane Veterinary Hospital is a well-established and trusted vet hospital in Omaha. The facility was initially known as Mobile Animal Clinic, but it was rebranded in 2019 by the current owner, Dr. Mark Montgomery. But even then, the hospital's commitment to pet care remained grounded in true passion and love for animals.
The hospital is a full-service establishment. Hence, whether you're looking for general pet care, diagnostic services, or surgery, you can be sure to get the best of service here. It's the kind of animal hospital you can count on to be there for you and your pet even in times of great need.
The hospital even offers a genetic testing service. Well, for those who don't know, this kind of testing helps you determine the genetic composition of your pet, helping you make informed decisions about him/her. It reveals your pet's breeds, if they have any genetic disorders or even the chances of passing any genetic conditions to the offspring. And as you probably know, genetic knowledge is a vital part of pet ownership.
About the workforce, neither does Prairie Lane fall short. It's home to a team of highly experienced and qualified doctors, nurses, and vet technicians who from the testimonials from pet parents, do an admirable job. The main vets here have a combined work experience of 50 years, giving you the peace of mind that every pet parent needs before entrusting their beloved pet's life to a vet.
Dr. David Eaton is one of the senior vets, who is also a graduate of Iowa State University. He earned his doctorate in veterinary medicine from the university in 1990 and has since been a great asset in the practice. Dr. Molly McWilliams is yet another vet in the area. And while she earned her doctorate in veterinary medicine in 2020 from the same university as Dr. Eaton, she's always had a passion and love for animals throughout her life. Her main interest is in exotics, ophthalmology, and surgery.
Whether you have common pets like dogs or felines, or even exotic ones, the diversity of services at Prairie Lane Veterinary Hospital is huge enough to cover all the needs of your pet. That's a real advantage to pet owners who go beyond parenting the usual cats and dogs since they won't have to identify a different vet for their specific pet needs.
Plus, if you're well pleased with the services you get here and would want to refer a friend, you can always benefit from their referral program. The hospital will give you a $30 discount on your future visit. As for your friend, they'll also get $30 off their pet's first visit. Well, that's a great welcome bonus for sure.
From the customer reviews, the operations at this establishment seem to be going smoothly. The hospital even has a PetDesk app whose primary purpose is to help you manage your interactions with the hospital. Even more, this ad-free app is free and compatible with Android phones, so you won't need to pay or need a special device to use it.
Highlights
The hospital accepts various payment options including CareCredit, which is a program that allows you to get premium medical service for your pet by paying small amounts over time.
Its referral program gives you a $30 discount on your future vet visits and your friend too, allowing you to enjoy more affordable services.
The hospital has a free ad-free PetDesk app that helps you manage your interactions with the hospital and keep track of your pet's health.
The online store allows pet parents to order items like pet food, medications, and other related items with ease and even has an Autoship program that makes things easier for you by eliminating the need to manually place repetitive orders.
Services
Genetic Testing
Diagnostic Care

In-house laboratory
Digital X-ray
Electrocardiogram
Echocardiogram

General & Advanced Surgery

Soft tissue surgery
Hernia repair
Gastropexy

Preventative Care

Examinations
Parasite control
Microchipping
---
16. Goodrich Veterinary Clinic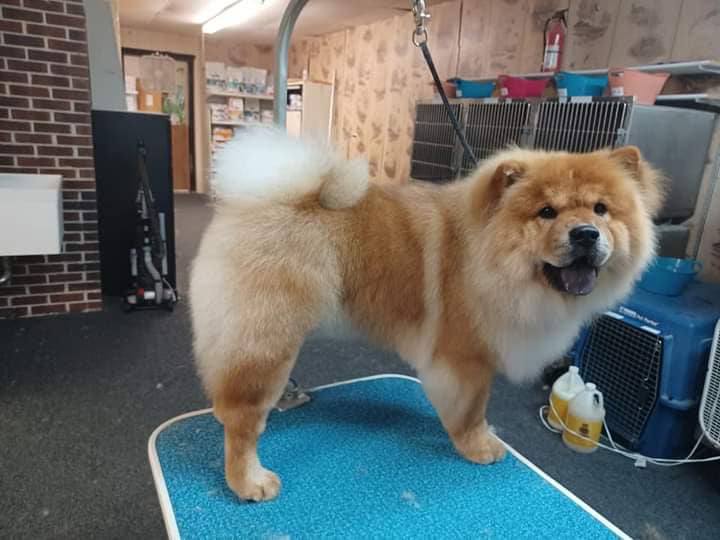 Every pet deserves to look and feel its best, which is why Goodrich Veterinary Clinic offers one of the best pet grooming services. Of course, grooming may not look like a typical "veterinary" service, but it is an essential part of any pet's overall health. The health and happiness of your pet aren't only within the jurisdiction of the absence of disease, but also within the realm of proper hygiene.
At Goodrich Veterinary Clinic, their team of highly trained and experienced pet groomers will make sure your dog or cat is looking and feeling their absolute best when they walk out of the door. They offer a variety of grooming services, including bathing and nail clipping. What's even more, during grooming, the professionals here will examine your pet's skin and fur for any parasites and recommend the best course of action.
And once your pet is all groomed up, the team will call you to pick them up. Well, that means you don't have to remain within the establishment the whole time, which is a great approach, especially now that we're living in a world where we have lots of things lined up for our attention.
Outside of the grooming service, the clinic also offers a wide range of veterinary services from dentistry and onsite lab testing to pet microchipping and even euthanasia. I mean, there's just too much to mention here.
There are two main vets here; Dr. Sarah Mongan and Dr. Cassandra Heath. Both are graduates of Iowa State University and have a rich experience in animal care. Precisely, Dr. Mongan has been in the practice for over 28 years. So, she knows a thing or two about pet care and has encountered almost all sorts of pet problems. As for Dr. Health, she's only a quarter as rich in experience as Dr. Mongan, but 7 years coupled with the passion and love she has for pets makes her a great asset to the team.
As for payment, Goodrich seems to understand that convenience is paramount for effective service. And as such, they accept all major debit/credit cards, check, cash, and even CareCredit and Scratchpay for those who need to spread their payments over time. So, their payment options cover what most pet parents will need.
Highlights
The hospital is open six days a week except on Sundays and has longer working hours than most vet establishments in the area, and that helps accommodate most pet parents' schedules.
There's a wide diversity of services here, which means you can almost always turn to this establishment for your pet's treatment, whether they have a minor or major issue.
The plethora of payment methods they accept makes it easier for pet parents to conveniently pay and even some to afford their services.
The hospital operates on appointments, which is a great way to eliminate the delays and inconveniences that come with walk-ins.
Services
Pet Grooming

Dog & cat bathing
Dog & cat nail clipping
Flea & tick treatments

Pet Surgery

Routine surgical procedures
Advanced surgical procedures
Referrals

Pet Vaccination
Euthanasia
---
15. Fort Street Veterinarian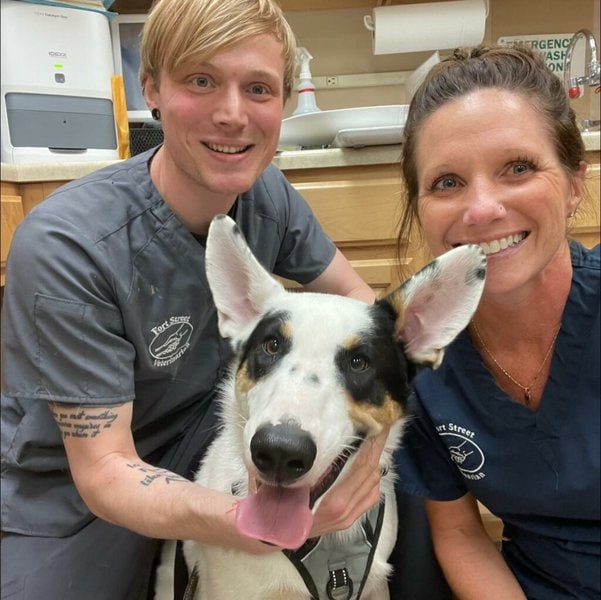 Fort Street Veterinarian (FSV) clinic was established in 2004. As such, I won't say that it's one of the establishments in the Omaha region with the longest run. Even so, with an average rating of 4.6 stars from over 350 reviews on Google Maps, this hospital is certainly one of the most well-regarded in Omaha.
FSV is located at the corner of 144th street. And when you reach there, don't look for a large establishment. FSV is a small clinic whose passion and dedication of its staff members to pet care more than makeup for its size. The workforce here brings together a group of highly qualified and certified men and women who have a good knowledge of the pet care industry and a huge passion for making sure your pet is in the best possible health.
In fact, FSV only hires and invests in licensed vet technicians. That's unlike most establishments that bring in people straight out of school in a quest to reduce labor costs. But at FSV, the staff members can always address even the most complex pet cases, such as those involving allergies and skin problems.
Even more, albeit small, FSV is one clinic that seems to move with the times, and that's evident in their relentless effort in updating their technologies. Innovation means better care, efficient process, greater reliability, and a better experience for pet parents. And so, to offer all that to the pet parents of Omaha and beyond, this clinic has the latest innovations in ultrasound and digital radiology.
Of course, as it updates the tools, FSV doesn't seem to leave the skills of their staff members behind. So, it has a program that funds continuing education opportunities for its staff, keeping them up-to-date with certifications and ensuring that they have state-of-the-art knowledge and skills in the veterinary field.
Additionally, we also noticed that most pet parents who've visited this establishment love the fact that the vets here involve them in each step of their pets' care. Claims have it that the vets here take time to listen, sympathize, and even take time to answer questions and offer pet parents the best possible advice.
Plus, other than offering services, FSV has a store where you can get essential pet products and medications, ranging from pet food to heartworm and flea & tick preventative medicines. That's a great move since it eliminates the fear of getting counterfeit products elsewhere. Even more, online placement of orders, delivery, and pick-up services are available too to rid you of the hassle and inconvenience of having to drive physically into the store.
Highlights
The online shop allows you to select the Autoship option for products you need to order repetitively, eliminating the hassle, cost, and other inconveniences of having to order them yourself all the time.
The online store delivers free shipping services for pet parents whose orders exceed $49, and that's a great relief since they can direct the saved money to other areas.
The website offers a lot of helpful information on pet care, making it a helpful resource for pet parents who need to learn more about pet parenting.
The online booking of appointments eliminates the need to wait on the phone, and that's a great move as it allows pet parents to select an appointment based on their convenience.
Services
Preventative Pet Care

Annual wellness exams
Routine vaccinations

Pet Allergies & Pet Dermatitis

Flea allergic dermatitis diagnosis & treatment
Food allergy testing & treatment
Contact allergy management
Seasonal allergy diagnosis and treatment

Surgical

Spay & neuter surgeries
Wound repair
Orthopedic procedures
Tumor and lump removal

Online Pharmacy
---
14. Best Care Pet Hospital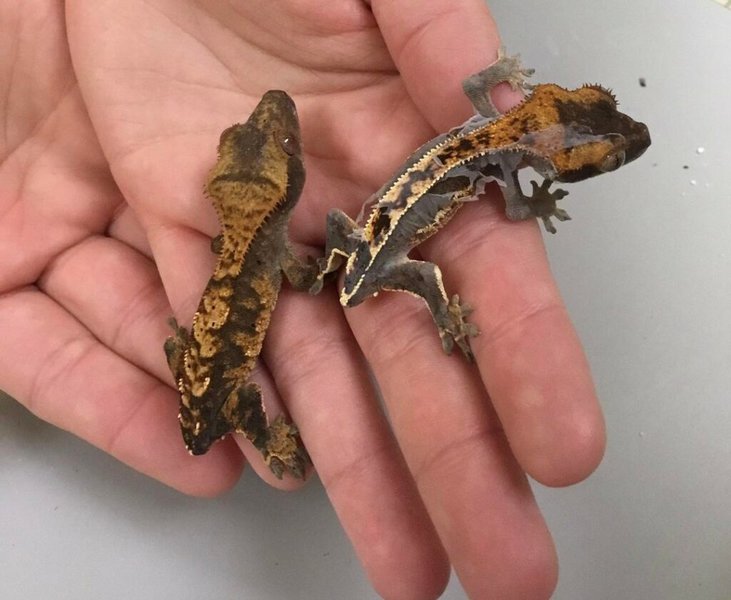 Best care pet hospital is yet another reliable facility for your pet's medical needs. It's a full-service hospital, meaning that you can expect comprehensive care of any kind. As you'd expect, they offer preventative care and routine health check-ups. Of course, they excel in each of their services, but one area where pet parents seem to rate them highly is in their exotic pet care.
Best Care Pet Hospital offers a wide range of services for exotic pets and their avian counterparts. Hamsters, birds, guinea pigs, reptiles, rabbits, ferrets, and amphibians are some of the pets they cater to. And if you're a pet parent to any of these friends, you probably know that they need specialized care and not many vets have the skill to provide it. But at Best Care Pet Hospital, you'll be glad to learn that their list of skills covers this area of pet care too.
Spearheading the exotic and avian pet care at the hospital is Michael Bosilevac, a DVM. He's been in the veterinary practice since 1991, so he has the experience to handle these types of pets. What's even more, he's the owner of the medical facility. Of course, one advantage of dealing with the owner is that you'll rarely get substandard services because they are dedicated to providing the best for their establishment.
But that's not to say other vets here don't offer top-notch services. On the contrary, all vets at this hospital seem to share the same burden, passion, and dedication to service delivery. That includes Dr. Joni Brunssen, Dr. Michael Howard, Dr. Debbie Appleby, and Dr. Jenna Rifer. All of these have Doctorates in Veterinary Medicine, so they have the knowledge and experience to handle almost every pet care need you might present.
Of course, with all these skills and experience of wealth, you'd expect an impressive list of services. And that's exactly what happens at Best Care Pet Hospital. Other than services for exotic pets, this establishment offers preventative care, surgical procedures, including orthopedic ones, microchipping of pets, and a comprehensive online store.
And in case you're still doubting the quality of service in these areas, the hospital is accredited by the American Animal Hospital Association (AAHA). As such, all their services comply with set standards, hence the quality you should expect. Plus, from what the pet parents say, they adhere to the highest standards of ethical conduct and client service.
Highlights
This hospital offers exotic pet services that cover almost all pets, making it one of the most reliable vet establishments both for vet owners with common house pets, and those with exotic ones.
It is accredited by AAHA which implies that its services provided shall meet a high standard of quality.
They have a comprehensive online store which makes it convenient for pet parents to shop at their convenience.
The hospital has two locations within Omaha, one along L Street and the other along 120th Street Suite 8, both of which maximizes their reach and gives pet parents more convenience.
Services
Exotic Pet Services

Small mammals
Reptiles
Birds
Amphibians

Pain Management
Puppy & Kitten Care
Fully Stocked Pharmacy
---
13. Western Hills Pet Hospital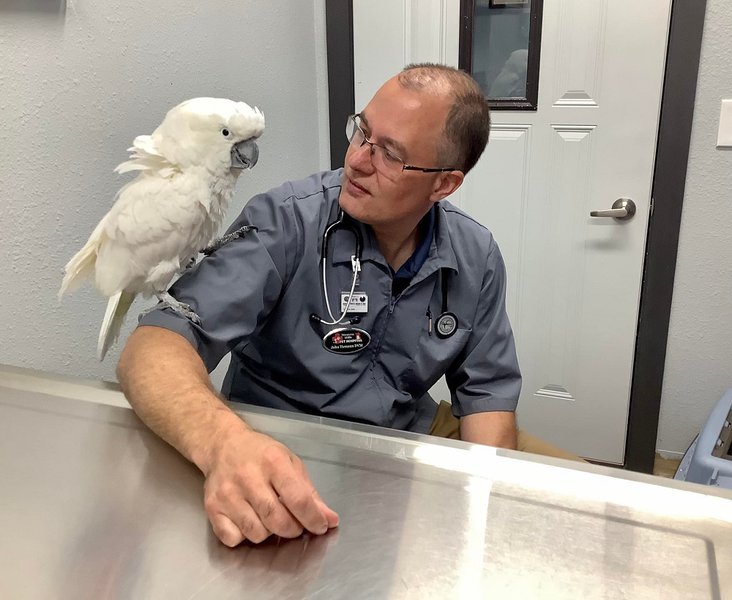 Western Hills Pet Hospital strongly believes that the greatest way of keeping your pet healthy and happy is through preventative medicine. Compassionate and comprehensive pet care starts with preventive measures, which is why they put a lot of effort into educating pet parents and providing quality preventive care services.
Most vet establishments adopt annual wellness exams for pets. But Western Hills Pet Hospital believes that pets are very delicate and their condition can quickly deteriorate. That's why they recommend that pet parents bring their pets in for wellness checks at least twice a year. Through these biannual checks, they can identify any diseases in the early stages so that they can be treated before it gets worse.
Other than preventative medicine, this medical facility also offers other vet services, from dental to X-rays and even surgeries. And on surgical operations, they're all performed in a sterile surgical suite. The entire process begins by checking your furry friend's kidneys, liver, and white and red blood cells to ensure that they're fit for the procedure.
And once the pet is under the influence of sevoflurane gas anesthesia, the staff keeps the pet's blood pressure, oxygen saturation, and hydration level in close check throughout the procedure. Well, that's how much attention and care you can expect from this veterinary hospital.
Among the hospital's vet staff are Dr. John Tiemann and Dr. Erin Luxford. The two boast 3 decades of combined experience in veterinary medicine, giving you the peace of mind that your pet is in good hands when they're here. Even more, the two vets seem to have a good bedside manner, which is one part as a pet parent you don't want to miss.
It's also worth mentioning that Western Hills Pet Hospital has an in-house laboratory. That alone means faster diagnosis, with most test results taking 15 minutes or less to be out. That means no more waiting for days to get the results – well, at least for most of the tests.
And for tests that the hospital can't perform in-house, it outsources them to specialized world-level laboratories like IDEXX. In such instances, the results will be in within a day or two. Of course, that's longer than it takes in-house, but it's still good to know that you can rely on the hospital for specialized tests.
Highlights
The hospital has well-structured wellness programs that cover dogs, puppies, cats, and kittens, which is a good approach since each stage of life has its own set of health needs.
This hospital recommends that pet parents bring their pets in for wellness checks twice a year, to identify any diseases in the early stages.
The hospital uses Sevoflurane gas as anesthesia, which is the industry's safest option to ensure that any pets undergoing surgical operations remain safe.
The hospital has a pharmacy where you can buy prescribed medicines, supplements, and other pet accessories, eliminating the need to have to shop for them somewhere else.
Services
Dental Care

Full oral exam
Complete ultrasonic teeth scaling
Polishing
Fluoride treatment

Laboratory Services

Internal organ function test
Urinalysis
Ear cytology
Parvo test

Wellness Care

Biannual wellness exams
Parasite control
Vaccination

Pharmacy
---
12. Vetco Total Care Animal Hospital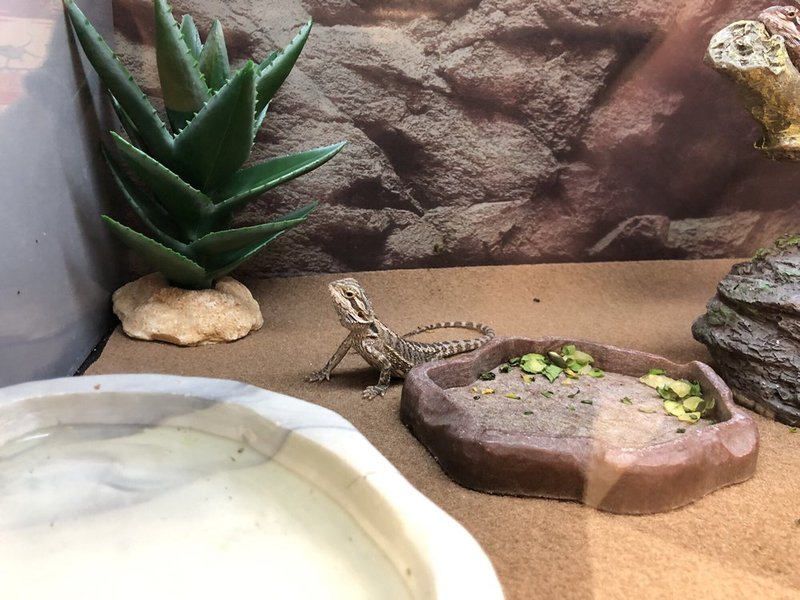 Over the years, we've always known Petco to be a one-stop shop for all kinds of pet supplies, from beds to food and treats – now they also have their own veterinary hospital; Vetco Total Care Animal Hospital. Just as the store has over the years established a good name for itself, the same can be said about its vet services.
Vetco Total Care Animal Hospital offers a wide range of vet services, from diagnostics to vaccinations and surgical procedures. They also offer preventative care such as nose-to-tail examinations, and microchipping, and that's just a fraction of what this hospital offers. So, you can rely on this hospital to handle your pet's health needs just as much as you'd trust their store for pet supplies.
And as you might have noticed, most vet establishments in Omaha operate for 5 or 6 days a week. Vetco offers more! The hospital is open for 10 hours a day from Monday to Saturday and for 5 hours on Sundays, bringing the total to 65 hours – one of the longest operating hours in Omaha. The longer operating hours accommodate even the busiest pet parents who have to juggle between work and time with their pets.
But before you find your way into the hospital, be sure to first make a vet appointment. And when booking one, you'll need to select from the provided options the nature of the problem. Well, we find that to be a simple yet effective way of ensuring that the vet attending to your pet is adequately prepared to face your pet's condition.
However, that doesn't mean you can't walk into the hospital. You still can, but the hospital allows walk-ins for some cases and not others. Weight checks, microchip check, dental cleanings, spay and neuters, and vaccinations are some of the services where walk-ins are accepted. Well, combining appointments and walk-ins is a great way to reap the best of both worlds.
Additionally, we find the vet services offered at Vetco Total Care Animal Hospital to be more affordable. That's because the hospital takes its time to compare prices with other veterinary establishments in Omaha. Ultimately, that means you get quality vet care without necessarily having to worry about the prices.
Highlights
The hospital is open for 65 hours a week, one of the longest operating hours in Omaha to allow even pet parents with a busy schedule access to vet care.
The hospital operates by appointments and walk-ins for some services, making it easier for pet parents to access vet care.
Booking an appointment also allows the pet parent to provide prior information about their pets for the attending vet to be prepared, which helps save time and lots of questions during the appointment.
The hospital has an app that provides a simple and convenient way to manage your interactions with the establishment, including booking an appointment and accessing your pet's health records.
Services
Nose-to-Tail Wellness Exams
Cat & Dog Vaccinations
Microchipping
Dental
---
11. All About Pets Veterinary Center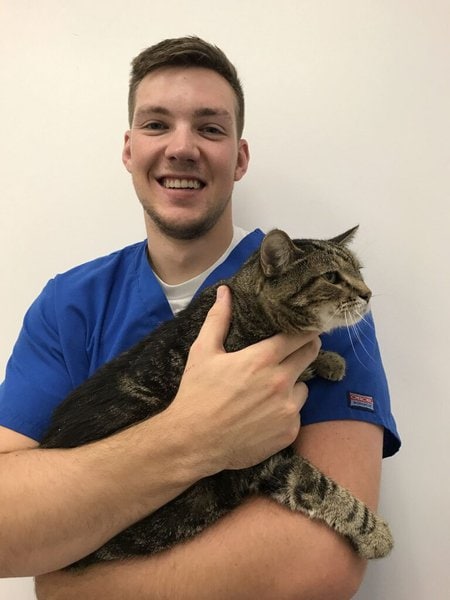 All About Pets is a full-service veterinary center whose dedication to seeing the pets of Omaha healthy and happy is evident. If the information provided on the hospital website is anything to go by, this veterinary center only brings on board experienced doctors with a genuine love for animals and who know how to take care of them.
Dr. Marnee Jepsen and Dr. Michelle Callow are the two head veterinarians at this establishment. They both have a doctorate in veterinary medicine, which coupled with years of experience under their belts, makes them a remarkable duo in veterinary medicine. Working alongside them are other experienced and passionate veterinarian assistants and technicians including Bri W., Jackie E., Amber M., and April L., and that's just a fraction of the whole team.
At All About Pets Veterinary Center, there's much about pet health that they can't do. Whether you need your pet vaccinated, microchipped, or examined, or want to consult them about your pet's nutrition, you can be sure of getting the best services available in the city. In fact, it's the nutritional counseling services that stands out.
The hospital has a team of experts who take into account your pet's age, breed, lifestyle as well as other factors to come up with the best possible nutrition plan for them. So, if you have an obese, diabetic, or aging pet, All About Pets Veterinary Center has the right nutrition plan tailored just for them.
Again, this establishment attends to pet parents through appointments. But don't worry; booking one is a breeze. All you have to do is open their website and schedule it online. You will also need to provide some bit of information on what your visit is all about, making it easy for the attending vet to be prepared. And actually, providing such information will also help save you time since you don't have to go through the same process once you get to the hospital.
And of course, if you're planning to visit the establishment for the first time, download the visitor's forms located under the "New Clients" section on the hospital website. Here, you'll need to feed in your basic information as well as that of your pet. All the information provided will be kept confidential and used to help make sure that your visit is smooth, pleasant, and effective.
Highlights
The veterinary center has a fully-stocked pharmacy to cater to any pharmaceutical needs that might arise, averting the risk of falling into the hands of counterfeit drugs.
The establishment has the latest innovations in veterinary medicine, assuring you that your pet is getting the best care available.
Pet parents bringing their furry friends into the hospital for the first time will find the entire onboarding process easy and convenient.
The online store means you can order pet food, medications, and other pet supplies in the comfort of your home and have them delivered right to your doorstep, sometimes at no delivery cost for those exceeding $49, and that's something worth applauding.
Services
Exams and Consultations

Weight monitoring
Complete physical examination

Nutritional Counseling

Pharmacy
On-site pharmacy
Online pharmacy

Preventative Medicine

Vaccinations
Microchipping
---
10. Lone Tree Animal Care Center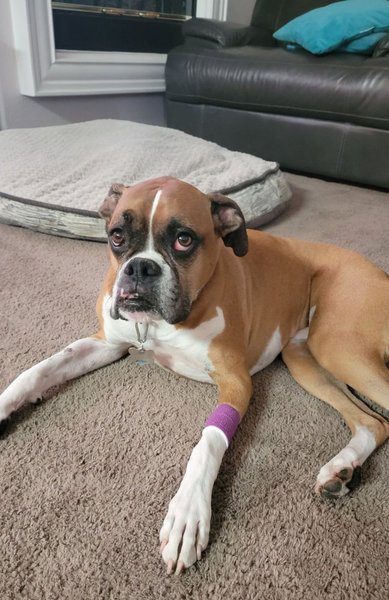 The Lone Tree Animal Care Center serves the pet patients of the Blackstone District, Old Market and Quarters. It's one establishment that offers a very diverse range of services, ranging from smaller surgical procedures and vaccinations to allergy treatment, boarding services, and even pet grooming services.
But even more remarkable is the fact that Lone Tree Animal Care Center offers breeding and C-sections. Breeding service here includes artificial insemination, progesterone service, and of course, a breeding soundness exam. The exam part is meant to make sure that the female and male pets' overall health and fitness are good, eliminating any chances of failed matings, pregnancy complications, and other associated health risks for both the mother and unborn puppies.
And then there is their C-section service, which provides a safe delivery in cases where the mother pet can't deliver naturally. Of course, timing is paramount for C-sections, and the hospital goes to great lengths to ensure that it is done right. That eliminates any chances of post-birth complications and even death, both for the mother pet and her puppies.
Outside of these two services, the Lone Tree Animal Care Center offers a lot more, thanks to a highly experienced and knowledgeable team of vets. Among them is Dr. Emily Whitehouse, a graduate of Ohio State University, where she earned her undergraduate and veterinary medicine degrees. Dr. Whitehouse boasts over a decade of experience in the field, and she can treat all kinds of pets – dogs, cats, hamsters, guinea pigs, ferrets, rabbits, and amphibians.
On payment options, the hospital prefers not to pay the bill so it may concentrate on providing your pet with the best possible care. For this reason, they accept cash, check, and debit/credit cards. But for the cards, they have to be signed by the owners. When dealing with emergency occasions that catch pet owners off guard in terms of finances, Lone Tree Animal Care Center accepts Scratchpay and CareCredit. These payment options enable the city residents to enjoy quality pet care despite the financial constraints.
The establishment accepts both walk-in visits and appointments, meaning you don't have to wait for hours on end just to get your pet checked. The walk-ins are for emergent services where time is of the essence. Appointments are for non-urgent visits, and this allows the vets to make arrangements for appointments in advance and make sure that your pet gets the attention it needs.
All in all, Lone Tree Animal Care Center is a great establishment to consider when looking for veterinary services in Omaha. Several testimonials reveal that they are always up to date with the latest trends and technology in pet care and that their pricing is friendly, especially relative to the quality of care provided.
Highlights
The "Blog" section on the website provides vet-approved pet health content, including information on eye health and grooming, which help pet owners better understand their pets' needs.
The website allows pet parents of deceased pets to send their pet memorials for public visibility, something that's quite helpful in helping others cope with the loss of a beloved pet.
They accept all kinds of payment options, including cash, check, debit/credit cards, Scratchpay, and CareCredit, so you're likely to have your most convenient payment plan covered.
They accept both appointments and walk-ins, with the latter reserved for emergent services, and that shows their dedication and level of willingness to save a pet's life.
Services
Breeding

Breeding soundness exam
Artificial insemination
Progesterone services

C-Section services

C-section scheduling
Pet Allergies
Allergy testing
Allergy treatment

Boarding Services
Emergency management
---
9. Morgan Pet Clinic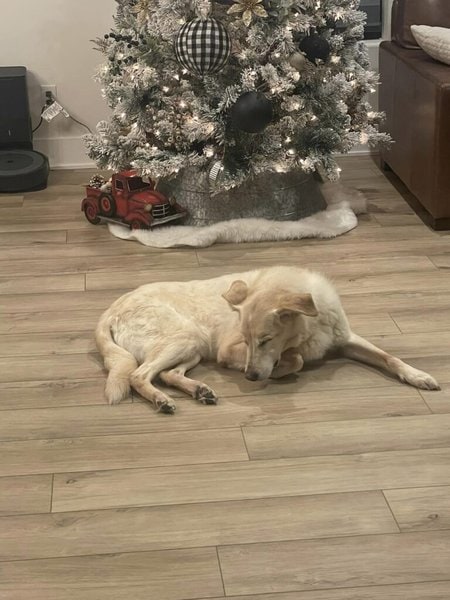 If your pet needs urgent pet care and your regular vet is not available, Morgan Pet Clinic is one of the options you can turn to for help. This establishment works by bridging the gap between a regular vet visit and emergency care, but they usually offer these services during their normal operating time, which runs from Monday through Friday from 8 am to 6 pm. But sometimes, urgent care is available 6 days a week, so confirm their availability before you drive down.
This hospital seems to be well-equipped technology-wise and staff-wise, perhaps one of the reasons why most pet parents are turning to it whenever they need quality and urgent pet care. According to most reviews, the staff is knowledgeable, experienced, and welcoming. That means your pet is in safe hands once you walk into the hospital and that the staff you meet is courteous and friendly enough to allay your pet's fears.
Besides urgent care, Morgan Pet Clinic also offers vaccination, preventative care, senior pet care, microchipping, and other services. Among the "other services" is pet boarding, so the next time you want to go on vacation without the company of your pet, you can drop them off and pick them up when the holidays are over. Just ensure that you drop along with your pet their food, simply because abrupt changes in diet can be unsettling for them.
Speaking of the workforce, the team at this clinic is rich in experience and knowledge of pets, and that guarantees you quality care from the word go. One of the vets is Dr. Charles Morgan, the founder of the hospital, who is said to have a special passion for the health and well-being of pets. He's been in the industry for decades and is one of the vets likely to attend to your pet if you visit the clinic.
But even if he's not available, you can rest assured that the other veterinarians are up to the task, given their commitment and level of expertise. Dr. Kayla Clark and Dr. Jaclyn Sommer also have a solid reputation and have even received a lot of praise from pet parents who have had the chance to experience their services.
Generally, Morgan Pet Clinic is one of the reliable options in veterinary services. Just ensure to call ahead and book an appointment or confirm their availability if you need their services. And if you're looking for pet boarding services, it's equally a great establishment to turn to.
Highlights
The website has a "virtual office tour" link that lets those planning to visit the hospital for the first time familiarize themselves with the environment.
The Surgical Information Packet document available on the hospital website targets at making surgery day easier, as it contains all the necessary information.
The long list of services available in this hospital means you can almost always rely on Morgan Pet Clinic when you need pet care.
Services
Itchy Skin & Ear Infection Services

Testing service
Ear infection treatment

Pet Surgery

Tumor removal
Removal of cancerous masses
Post-operative care

New Puppy Care

Puppy wellness examination
Puppy vaccinations

Senior Pet Care

Regular checkups
Nutritional counseling
Exercise recommendations
---
8. The Pet Clinic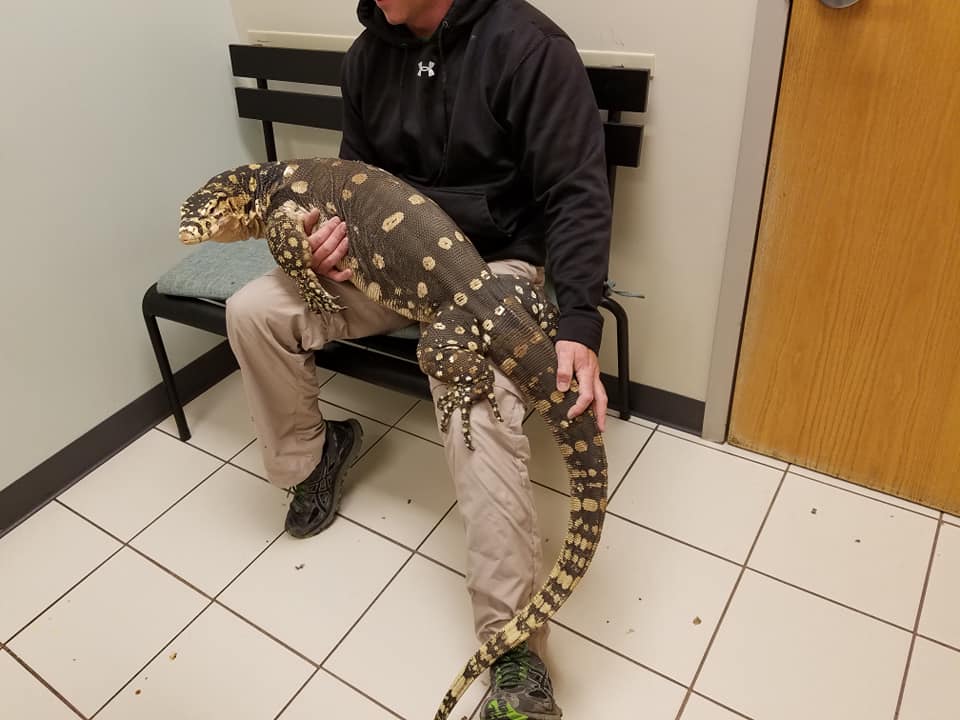 When Dr. Barbara Teter and Dr. Carol Curry founded this medical facility in 1982, they had the mission to provide compassionate and collaborative care. And over the years, The Pet Clinic still seems to uphold this mission, especially when it comes to providing care to the special members of our families. That was regardless of changing ownership in 2015, where Dr. Michelle Hanna took over the hospital and made it her own.
The Pet Clinic deals with a variety of pets and offers a wide array of services, but with a special interest in reptile medicine. That makes it a great option for those seeking care for their reptiles and amphibians, as the vets here are experienced in handling such cases.
But then again, that doesn't mean you can't bring in any other pet to The Pet Clinic – the establishment has 7 experienced vets whose diversity in skills and combined experience makes them capable of attending to a variety of pets, including cats, dogs, birds, rodents, rabbits, and reptiles.
The clinic operates 6 days a week; Monday to Friday from 8 am to 7 pm, and Saturday from 8 am to 2 pm. Well, that's not the longest of operating hours, especially now that we have some vet establishments running 24/7. But comparing it to most vets in the region, 61 hours a week is respectable and will give even the busiest pet parents some time to access its services.
The clinic attends to pet patients by appointment, and application forms for the same are easily accessible on the establishment's website. Unlike most clinic appointment forms where you only enter your basic info and the nature of your visit, these forms even include a place to fill in your most convenient date and time. That's a level higher in customer service. But then again, the time you suggest isn't established until you receive a confirmation from the clinic.
The Pet Clinic also tends to understand that feedback from pet parents forms the basis for the betterment of any veterinary establishment. So, it has Client Experience Questionnaire forms within the "Petsimonials" section where you can describe your experience with the hospital. Feel free to leave your feedback there, whether positive or negative since every single one of them goes a long way in helping the hospital grow.
Outside the veterinary services, the Pet Clinic is just as committed to equipping pet parents with essential knowledge on pet care and diseases. They have a blog page where some of the vets share their wealth of experience and knowledge with pet parents. So, you can always keep an eye on new developments in the field and learn some useful tips on maintaining your pet's health.
Highlights
The establishment boasts a group of 7 experienced vets who work alongside passionate support staff to ensure all your pet's needs are met.
The vets at The Pet Clinic have a wide range of skills and experience to attend to a variety of pets, ranging from dogs, cats, and reptiles to small mammals and amphibians.
The clinic operates six days a week; Monday to Friday from 8 am to 7 pm, and Saturday from 8 am to 2 pm, to provide you with the highest level of convenience when scheduling a visit.
The appointment form is accessible on their website where you can fill in your most convenient date and time for your visit, something that's not usually offered.
The Client Experience Questionnaire forms in the "Petsimonials" section let you share your feedback and experience with The Pet Clinic, providing the basis for improving its services.
Services
Exotic Pet Services

Reptile medicine
Amphibian medicine
Pocket pet medicine

Canine & Feline Behavior
Diagnostics

Ultrasonography
Digital Radiography

Complete Surgical Service
---
7. Loveland Animal Hospital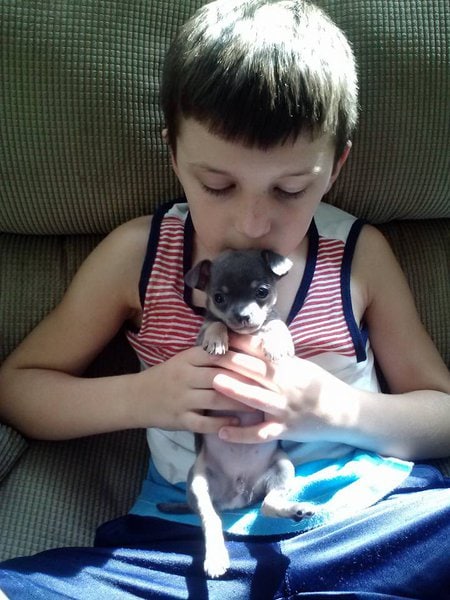 Loveland Animal Hospital was established in 1967, about 55 years ago, and is widely known for the number of services it provides to the community in Omaha. It offers high-quality pet care for cats and dogs, ranging from medical treatment to general health checkups, diet and behavioral counseling, and grooming.
The pet only focuses on the two most common pets – cats and dogs – which allows them to become experts in their respective treatments. Dr. Kathy Calvert and her brother Dr. Tom Calvert are the facility's top vets.
Dr. Kathy earned her DVM in 1990 at Iowa State University, 2 years after her brother did from the same institution. Hence, Dr. Kathy has 32 years of experience in animal health, while her brother has 34. That's a combined 66 years of veterinary medicine experience, an invaluable asset for pet parents seeking help.
The Loveland Animal Hospital embraces both appointment and walk-ins, but the hospital primarily operates by the former. Walk-ins are reserved for emergency cases, which sometimes override the already slotted appointments, causing a little delay. Of course, that may cause a bit of inconvenience, but the thing is, Loveland Animal Hospital makes sincere attempts to ensure that they attend to each pet on time.
But to provide a buffer for any inconvenience likely to emanate from walk-ins, the establishment also offers drop-off services every morning. A drop-off means you can bring your pet in the morning, have them checked and serviced, and pick them up later after work or school. Usually, the vet examines your pet's state between appointments or at the scheduled time and will then prepare a report to give you later.
Highlights
The two head vets, Dr. Kathy Calvert and Dr. Tom Calvert, have a combined experience of 66 years in veterinary medicine, meaning they have the knowledge and experience to provide quality care for your pet.
The hospital offers drop-off services, so you can bring in your pet in the morning and pick them up later in the day after they have been examined.
Payments are through cash, credit and debit cards, Discover, and CareCredit, and have to be made in full for the service rendered, which facilitates the efficient running of the hospital.
The hospital offers preventative care pet products, such as Royal Canin prescription food, Heartgard Plus heartworm medication, pet shampoos, pet vitamins, and others, which is a great way to ensure that your pet is healthy and happy.
Services
Surgical Services
Pet Grooming

Haircuts
Nail trimming
Ear cleaning
Baths

Preventative Medicine

Vaccinations
Routine checkups
Preventative pet supplies
---
6. Rockbrook Animal Clinic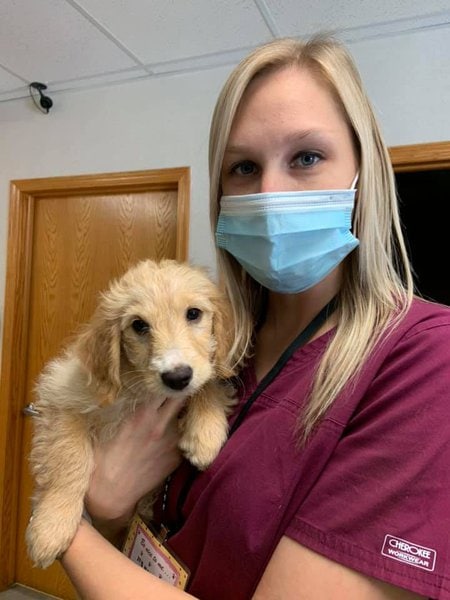 Rockbrook Animal Clinic is among the vet establishments offering compassionate and quality care for pets. It was established in 2004, so it isn't one of the longest-serving hospitals in the area. But for the past 2 decades it has been serving pet patients of Omaha and its environs, the clinic has established itself as a highly secure and competent pet health facility, and the average rating of 4.8 stars on Google Maps from over 290 customer reviews is there to prove it.
The founder of this hospital, Christina Burton, is a graduate of Vatterott College, where she earned a degree in Veterinary technology. Of course, from her academic pursuit, we expect her to be one person who has a genuine love for animals, and from the testimonials of the pet parents, the love she has is transferred to every animal that steps into the facility.
About the doctors, Rockbrook Animal Clinic boasts some of the best brains in the veterinary field. A case in point is Dr. Martin Ramm, a 1985 magna cum laude graduate of the University of Nebraska, who later earned his DVM from Iowa State University in 1990. Since then, it has been a steady rise for him, and he is currently one of the most reputable veterinary doctors in Omaha.
Working alongside him is a team of equally qualified and natty vets and technicians, who specialize in different areas of pet healthcare from orthopedics, surgery, internal medicine, radiology, and emergencies. As for the type of pets they attend to, Rockbrook Animal Clinic is one of the few facilities that can attend to almost every pet, including cats, dogs, rabbits, birds, reptiles, and small mammals.
As with most hospitals, vet services here are through appointments, but Rockbrook has an efficient appointment system. You can either do the procedure online or just call their office at 402-397-2424 to book a slot if you don't want to follow the online procedure. But of course, for emergencies, you don't need an appointment, but calling to alert them of your coming is still necessary.
And once you get to the hospital, the procedure here is unique from what obtains in many vet hospitals. Upon arrival, call or send a text through the provided number, and the service representative will check you in. That will alert the care team of your arrival, and a staff member will arrive at your car shortly. You have the option to follow the staff member while taking in your pet, or you can remain in the car and work with the technician remotely. Well, it may look weird, but it's an approach that was adopted at the onset of COVID-19 and retained upon request by many pet parents.
Highlights
The clinic is versatile in the kind of pets it attends, from cats and dogs to rabbits, birds, reptiles, and small mammals, which is good news to animal lovers who have a variety of pets.
The appointment system is quite efficient and can be done either online or through a phone call, letting you choose what you think is best.
Walk-ins are available for emergency pet care, but it is advisable to alert them of your coming ahead of time so they can prepare to attend to your pet.
The hospital has an impressive average rating of 4.8 stars on Google Maps, which is a testament to the quality of care it provides.
Services
Surgery

Spay & neuter
Ear surgery
ACL/patellar surgery
Declawing

Pain Management
Diagnostics

Radiology
Ultrasound
Endoscopy

In-House Pharmacy
---
5. Ridgeview Animal Hospital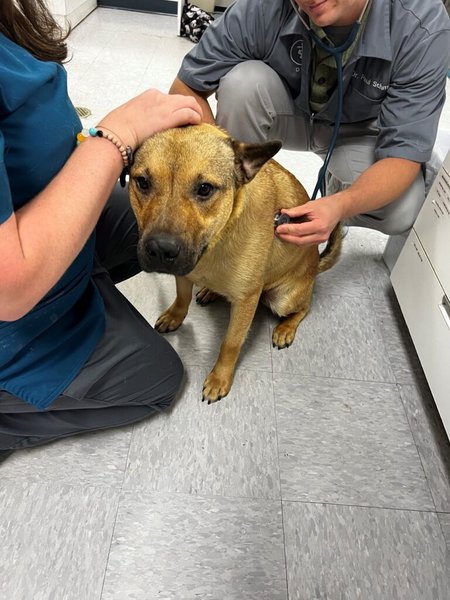 Pet euthanasia is a selfless act of love that can be hard to face for pet owners. Obviously, it's painful to see your pet bid their adieu, but it's even more painful to sit back and watch your pet suffer because of a terminal illness or other chronic conditions. And Ridgeview Animal Hospital understands this, and that's why they have an experienced team of veterinarians, vet technicians, and support staff to help afford your pet the best moments of their life.
The pet euthanasia services at this hospital are provided in a calm, comforting, and professional manner. Plus, the staff understands the loss of your pet as if it were their own and will do everything to make the entire process a little bit easier for you and your family.
Ridgeview Animal Hospital also provides pet cremation options. The facility works with several end-of-life partners such as Eco Animal Cremation, Road To Home, Rainbow Bridge, and Paws & Remember, to bring cremation services to the clinic, with Eco animal cremation being their preferred service.
And on cremation, you can choose general or private cremation options, with the latter allowing you to come and pick up your pet's ashes for a proper farewell. As for the former, the ashes are spread in the Eco animal's serene and undisturbed property, so your cremated pet will still receive the honor of being respected, loved, and remembered even in their death.
Beyond euthanasia and cremation services, Ridgeview excels in other areas. Surgery, spay & neuter services, cryosurgery, acupuncture, advanced diagnostics, pain management, and in-house pharmacy are some, thanks to the team of highly experienced and passionate veterinarian animal lovers.
Dr. Jennifer Knope-Simpson and Dr. Corinna Bell are among the vets here. Dr. Knope-Simpson, or Dr. "K" as she's popularly known, is an alumnus of Kansas State University, where she graduated in 2005 with a doctorate in veterinary medicine. She has a special interest in surgery, small mammals and exotics, and dermatology. She's a full-time vet at this establishment, but her day off is on Monday, so you can schedule an appointment with her from Tuesday to Friday.
Dr. Bell, on the other hand, completed her undergraduate degree in 2005, but from Nebraska Wesleyan University. She then joined Kansas State University for a veterinary medical degree, where she graduated in May 2009. That was just a month before she joined the team of passionate vets at Ridgeview Animal Hospital. Dr. Bell has a special interest in dentistry.
Generally, Ridgeview Animal Hospital is one of the go-to places for pet care services. The hospital even has two apps – PetDesk and Airvet apps. The former helps you track your pet's medical records. As for the Airvet app, it offers you telemedicine services from the convenience of your car if you don't want to follow the procedure in person. That's something you just won't get from most hospitals in Omaha.
Highlights
The cremation service lets you choose between private and communal cremation depending on your financial position or interest, giving you the liberty to choose the best for your pet.
The hospital also has two apps – PetDesk and Airvet – to provide convenient services for pet owners through proper tracking of records and telemedicine, respectively.
The "Frequently Asked Questions" subsection within the "Resources" section provides a compendium of helpful information about the hospital, so you don't have to explore the entire website to find what you are looking for.
The clinic runs from 8 am to 6 pm, Monday through Friday, so you can always plan an appointment with the vet at a convenient time.
Services
Euthanasia & Cremation Services

Private cremations
Communal cremations

Advanced Diagnostics

Ultrasound
In-house laboratory
Digital radiology

Cryosurgery
Routine Surgical Services
---
4. Benson Animal Clinic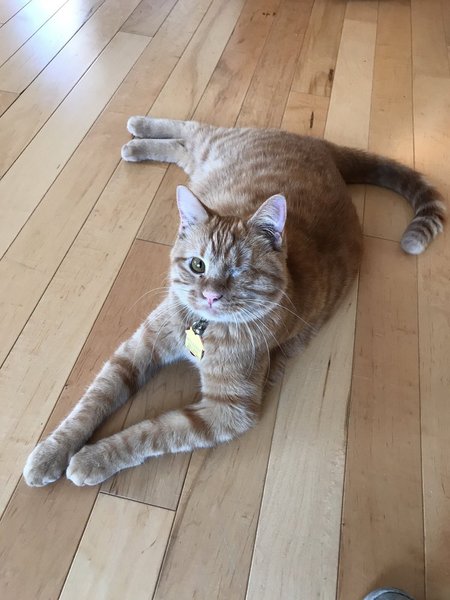 Benson Animal Clinic was established in 1960, more than 60 years ago. Over this period, the facility has built a reputation for offering high-quality veterinary care services in Omaha. There's a lot your pet can benefit from this clinic, but the establishment's area of greatest excellence is in preventive animal care services.
From vaccinations to regular physical exams, Benson Animal Clinic is the go-to place for that. The main doctor, Dr. Zimmerman, popularly known as Dr. "Z" by those who know him seemingly boasts a great deal of knowledge in the field of veterinary medicine, and pet parents who've visited the facility have attested to that.
Unlike most clinics where they recommend your pet remain in the hospital for a couple of days even when it's really not worth it, Dr. Z understands that pets are likely to recuperate faster when at home than in a new environment. So, he tries to minimize your pet's stay in the hospital. But for critical cases that call for an overnight stay, you can trust that your pet will get the best of care at the hands of Dr. Z and other staff in the clinic.
Outside of preventative medicine, the clinic offers other pet care services like dental care, surgeries, rehabilitation, nutrition counseling, and blood analysis, and that's not all. I mean, there really isn't a lot (if any) about your pet's health care that you cannot find in Benson Animal Clinic. There's even pet boarding services just in case you are planning a trip and want a reliable place to leave your pet while you are away.
On operation hours, the hospital opens at 8 am from Monday to Saturday. As for closing hours, some days it's 6 pm, others 5 pm, and noon on Saturdays. So, you'd better check the website for the exact timing before heading out.
Even more about the hospital, it has a "Portfolio" section on its website. Under this area, you will find pictures of other pet parents' pets that have been treated. That should give you some confidence in the level of care your pet will get if you decide to take them there. And if lucky enough, your pet can be featured on the portfolio, and that's a simple yet beautiful way to commemorate your pet's care experience with Benson Animal Clinic.
Highlights
The "Portfolio" section on the website lets you see pictures of other pet parents' pets that have been treated and you can also add your pet if you are lucky enough.
The online pharmacy and store provide you with a convenient way to get your pet's supplies without the hassle of heading down to the store.
The clinic is open even on Saturdays, allowing pet parents who're busy during weekdays the chance to have their pets checked.
Boarding services are available to give you the peace of mind you need the next time you plan a trip and don't want to leave your pet home alone.
Services
Preventative Medicine

Physical exams
Senior & life wellness plans
Vaccinations/shots

Surgical Services

General surgeries
Soft tissue surgeries
Laser surgeries

Rehabilitation
Pain Management
---
3. American Animal Hospital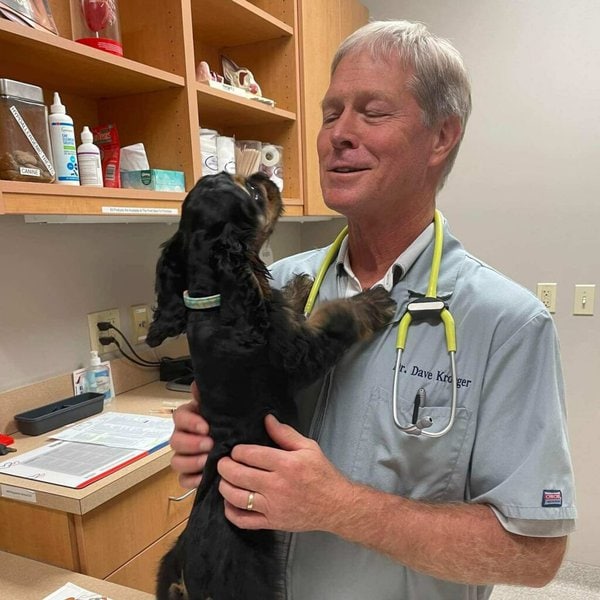 If you're looking for a reliable medical facility that can offer microchipping for your pet, then American Animal Hospital (AAH) should be one of the places you should turn to. Well-trained pets can still get lost, and that's why AAH puts a great deal of emphasis on microchipping. A microchip gives pet owners that extra layer of security in the event their pet gets lost or stolen.
And at AAH, the microchipping service goes at just $47. This figure covers the cost of the Home Again chip, professional implantation, lifetime national registration, and annual membership to Home Again. In other words, once you pay that amount, you won't have to dish out anything else for the microchipping.
Plus, unlike with some medical facilities, there's no need for anesthesia when implanting the chip. Instead, the implantation procedure is done pretty quickly and with minimum discomfort to your pet. That's really good news, especially for pet parents whose pets are way too sensitive and don't want to risk having them use any anesthetic.
Of course, microchipping is just one of the many services that AAH offers. The list of services is long and varied, so you can still turn to the establishment for other non-microchipping needs. And no matter what's taking you to the hospital, start by booking an appointment as the hospital operates primarily on an appointment basis. But don't worry, the process of booking one is pretty straightforward once you get to the website.
Also, it's worth mentioning that AAH has an app – the PetPage app. The app is available on Google Play for Android users and The App Store for iPhone users. With the app, you can book appointments with your vet and access several other features that come in handy when caring for your pet. But of course, you'll first need to sign up and provide a few details for you to unleash all the features that come with the app.
Lastly, AAH has pickup and drop-off services. What that means is that you don't need to leave your pet at the hospital. Instead, you can just call the hospital and they will pick up your pet in their mobile clinic and return them to you once the services have been done. That's great news for pet owners who don't have their car or whose work schedule is too hectic to give them enough time to make the trip.
Highlights
Microchipping at AAH is anesthesia-free and costs only $47, which we find a bargain in that it covers all the costs that come with microchip implantation.
The hospital's PetPage app is compatible with both Android and iPhone devices, and that means most pet parents can benefit from the convenience it offers.
AAH offers pickup and drop-off services to pet parents who can't make it to the hospital, so that their pets will still get the care they need.
The microchip implantation doesn't use anesthesia such that pet parents whose pets are too sensitive can still benefit from the service without worrying about their pet's reactions.
Services
Microchipping

HomeAgain microchip implantation

Surgical

Abdominal
Orthopedic
Soft tissue

In-House Laboratory

Blood count services
Serum chemistry analysis

Pick-Up And Drop Off Services
---
2. Westgate Animal Clinic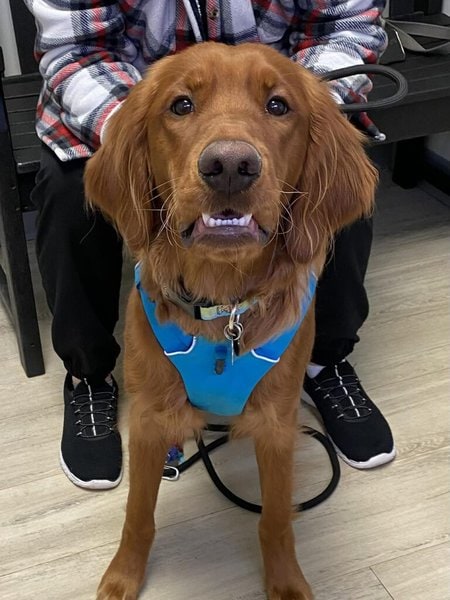 Westgate Animal Clinic believes that an effective pet treatment plan begins with an accurate diagnosis. It's only after the root cause of a problem is identified that treatment can begin. That's why their team puts a great deal of emphasis on diagnostic services.
Of course, the entire process begins with the physical examination. And where the initial assessment doesn't reveal much, the team takes it a step further and may use advanced diagnostics. Imaging, lab tests, microscopy, tonometry, or even the Schirmer's test are some diagnostic strategies that may be employed. Thankfully, the hospital has all the equipment to perform these tests and others not mentioned.
And of course, equipment alone isn't enough to deliver the quality of care that Westgate Animal Clinic strives to provide. So, coupled with the latest innovations in veterinary medicine is a team of highly trained and experienced professionals with a passion for animals.
Among them is Dr. Fred Petersen, a DVM who attained his doctorate at Iowa State University in 2009. He then practiced in South Dakota for three years before relocating to Nebraska and joining the Westgate team. He's a great interest in internal medicine, dermatology, and immunology.
Dr. Amy Grant is yet another talented and experienced member of the team. She obtained her doctorate at Kansas State University in 2003. She then spent 17 years practicing small animal medicine in Bellevue before joining Westgate Animal Clinic. Her area of interest is feline medicine, which is a testament to her dedication and passion for animals. And the list of doctors and other staff members goes on.
But generally, Westgate Animal Clinic packs a lot that you'll find impressive as a pet parent. But before you visit them for the first time, ensure that you have all the previous medical records of your pet with you. Records of medical history for your pet will help the team to get well versed with what's been happening with your pet, so they can provide the best possible care.
And on pricing, you will notice that it's quite reasonable compared to most other similar facilities. The hospital even includes information on their pricing. Well, that's always a plus in our book as it avoids hidden charges and other surprises.
Highlights
Its website provides information on what you should expect on your first visit and even provides information on what you need to bring along, eliminating unnecessary surprises.
The website has a catalog that provides information on prices, making it easier to plan financially.
The "pet education center" section on the website provides information on pet health-related topics, so you don't have to walk into the hospital for you to benefit from their love for animals.
The versatile payment options, including debit cards, cash, Discover, Mastercard, Visa, and American Express, will add convenience to paying customers.
Services
Advanced Diagnostics

Digital Imaging
Laboratory tests
Microscopy
Tonometry

Pharmacy
Puppy & Kitten Care

Physical examinations
Vaccinations

Emergency & Urgent Care
---
1. All Creatures Veterinary Clinic
When you hear that a hospital has partnered with the Omaha Police Department to care for the K-9 officers, that should send a strong message that they must be good at what they do. And that's exactly what All Creatures Veterinary Clinic stands for. It works closely with the police and fire departments of Omaha to ensure that their K-9 officers receive the best care for their medical needs.
But aside from these partners, All Creatures Veterinary Clinic extends its compassionate vet services to all other pet patients of Omaha and its neighborhood. The most common pets brought in for treatment include cats, dogs, guinea pigs, hamsters, rabbits, exotic birds, lizards, frogs, bearded dragons, and non-venomous snakes.
The facility believes that the most effective way to handle any pet's condition is to first reduce their anxiety, fear, and stress. As such, the staff in this establishment always goes out of their way to ensure that the pets are comfortable and relaxed through low-patient stress handling techniques. That keeps them relaxed and allows the doctors to carry out their duties more easily.
About services, there really isn't much that you can't find here. From spaying and neutering to dental care, surgeries, senior pet care, and preventive pet health visits, they have it all. Even so, one area most pet parents tend to appreciate the most about this hospital is the surgical procedures they offer.
At All Creatures Veterinary Clinic, you can bring in your pet for any surgical need, whether simple or a more sophisticated one. Also, the vets offer ampule pain management before, during, and after surgery. That way, your pet can go through the procedure more smoothly and with little pain.
Dr. Anne Belshan, a DVM, is the medical director at this clinic. She's a 1998 graduate of Iowa State University College of Veterinary Medicine. That's about 24 years in practice. Dr. Sarah Roelofs, Dr. Mary Sutherland, and Dr. Timothy Hotaling are some of the other veterinarians at this facility and all have solid reputations in the industry.
Of course, with lots of pet parents from Omaha and beyond turning to this facility for their pet healthcare needs, that means you'll have to book an appointment in advance. Then factor in the fact that the hospital is open from 7:30 am to 5:30 pm during weekdays and 7:30 am to 1 pm on Saturdays, and the demand for their services can be a bit overwhelming. But that shouldn't dampen your spirits.
From the kind and knowledgeable staff to the quality services they offer, there's a lot to love about All Creatures Veterinary Clinic. And once you do visit them, you'll probably fall in love with the place like many other pet parents have. And yeah, they love visitors and are even willing to offer them a 50% discount on their first pet wellness exam. Well, that's even more reason to give them a try.
Highlights
The hospital has partnered with the Omaha Police Department to care for K-9 officers, which should speak volume about their skills and competency.
The medical facility is open even on Saturdays, so you can always schedule your pet's appointment on this day if you're the kind of pet parent who only gets time on weekends.
You get 50% off on your first pet medical exam, which is a great way to cut costs on your initial visit to the establishment.
The facility has a solid average rating of 4.9 stars in over 320 reviews on Google Maps, a clear indication that pet parents are satisfied with the services they receive.
Services
Diagnostic Care

Diagnostic imaging
Veterinary laboratory

Behavioral Medicine
Wellness Care

Puppy & kitten care
Parasite prevention
Vaccination
Microchipping

End-Of-Life & Euthanasia
---
Related Questions
---
Do You Have To Register Your Dog In Nebraska? Yes, according to the state statutes, you need to register your dog in Nebraska if they're over six months old. The deadline for licensing is March 15 each year, with anyone moving into the area with a pet or acquiring one after this date required to register within 30 days.
How Much Is It To License A Dog In Omaha, NE? The cost of licensing a dog in Omaha is $52.25 if they have not been neutered, or $27.25 if they're sterilized. Of course, you'll also have to pay an additional $5 processing fee as required for every licensing transaction. The court's penalty for not licensing your pet is $100, and an additional $48 for each unlicensed animal.
How Much Is It To Spay A Cat? The cost of spaying a cat depends on several factors, including the age of the cat, its health condition, and its size. Generally, you can expect to pay anywhere between $50 and $200 for the procedure. It's best to check with your local vet for specific pricing information.