Portland is home to the tiniest city park in the world. Mill Ends Park is a 24-inch circle of flowering that was changed from a dormant lamppost space into the tiniest city park in 1971. Although this patch received park status five years later, it was later popularized by a journal, the Oregon Journal.
Being the largest city in Oregon, Portland welds a population of over 650,000, with a significant percentage of this population being pet parents. So, there is a high demand for medical attention, which is essential to maintaining the lives of these pets. From regular, specialized, and emergency care, there is a need for it all.
Therefore, this is a guide for pet parents residing in Portland, Oregon, who would need some assistance with deciding which vets to visit. In addition, several pieces of information, including their services, location, and opening hours, have been included for better reference.
24. Hannah Pet Hospital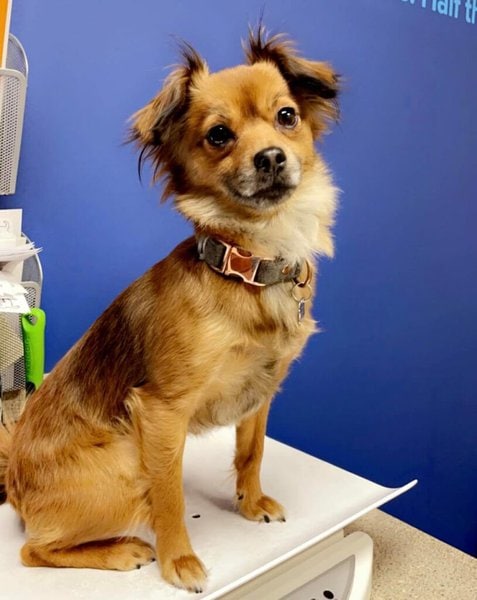 Hannah Pet Hospital was established in 2010 by Dr. Scott Campbell to assist pet parents in dealing with basic pet needs such as bad matching, behavior issues, and affordable healthcare. This animal hospital provides total lifetime care plans and all-inclusive veterinary packages for a monthly fee.
For one, veterinary plans for adult dogs begin at $79 per month, while the ones for adult cats begin at $59 per month. These plans cover all preventative care, such as office visits, vaccinations, deworming, wellness exams, and medications. Also, emergency care needs like illnesses, accidents, and surgeries are also covered by these feline ND canine plans.
Hannah Pet Hospital also offers spay and neuter for pets, microchipping and licensing, and unlimited training. In addition, the establishment provides round-the-clock emergency care and a helpline that is open 24/7. These allow you access to help for your furry friend in the case of an emergency.
The pet hospital also offers diagnostic services as part of its packages. With modern techniques like cancer screenings, ultrasounds, and digital X-rays, the institution determines the issues bothering your pet's health.
Additionally, Hannah's total lifetime care encompasses standard surgical procedures. These procedures include soft tissue surgeries, orthopedic surgeries, anesthesia and monitoring, and oral surgeries.
Highlights
This hospital's total lifetime care packages cover a vast range of medical needs such as chronic disease care, vaccinations and wellness exams, dental care, unlimited hospital visits, and diagnostics.
The hospital provides dental care to patrons, including unlimited dental exams, comprehensive dental cleanings, polishing and fluoride cleanings, minor oral surgeries, and cancer screenings.
This establishment provides an online pharmacy that allows patrons to order medical supplies and needs; there is free shipping for orders over $49.
The institution provides training for cats and dogs, which involves curbing aggression towards other pets, separation anxiety, furniture scratching, stress, and fear.
Services
Surgical services

Anesthesia and monitoring
Soft tissue surgeries
Orthopedic surgeries
Pain management

Dental care

Oral and dental exams
Anesthesia and monitoring
Minor oral surgery like extractions and fistula repair

Diagnostics

Digital X-rays
Ultrasounds
Cancer screenings

Pet training
Emergency services
Routine and preventative care
---
23. Buckman Veterinary Clinic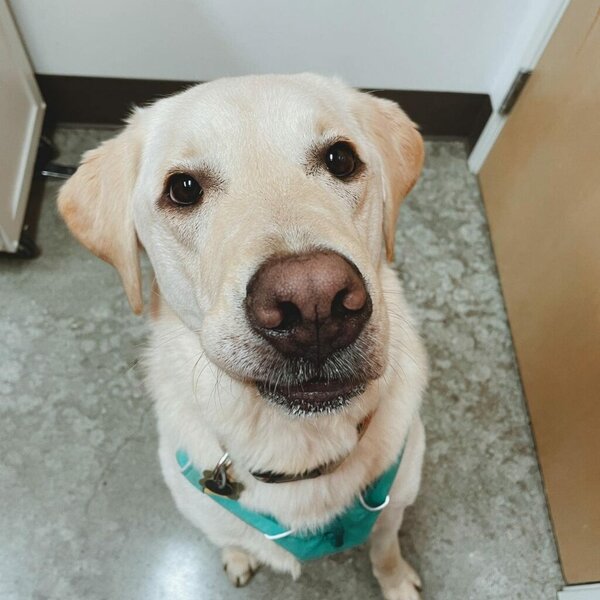 Buckman Veterinary Clinic is an AAHA-accredited institution located on the Southeast 11th Ave of Portland, just north of Morrison St. Established in 2017, this pet clinic provides regular, general, and specialized healthcare to pets in that area.
This hospital is manned by six veterinarians. However, the lead veterinarian, Dr. Valori Johnson, graduated from veterinary school at the University of Wisconsin-Madison in 2004. In 2016, she became board certified in feline and canine practices through the American Board of Veterinary Practitioners. She runs a small animal practice for a few years before opening this animal clinic.
Buckman Veterinary Clinic is big on wellness and preventative care, iterating that these are the bases of an active and healthy life. So, this clinic offers wellness and preventative services that border on early disease prevention, vaccinations, nutrition, weight management, parasite prevention, and dental health.
Also, this establishment offers dental services, which come in the form of home care, and periodic professional dental care. These include dental cleanings, polishing, mouth assessments, and dental charting. Additionally, the clinic provides routine medical and surgical services.
Highlights
The clinic is placed in a pretty convenient location in Southeast 11th Ave, north of Morrison St., on the #15 and #70 Trimet bus routes; there are also parking lots available in the neighborhood, making driving a viable option for patrons to drop by.
The establishment provides an online store, allowing pet parents to order diets and prescriptions for home delivery; delivery is free for orders above $49.
Buckman Veterinary Clinic provides an online pet portal for scheduling appointments, viewing test results, and pulling medical records.
This AAHA-accredited institution consists of six veterinarians in addition to other clinic staff who are always available to cater to the health needs of your furry friends.
Services
Surgical services

Surgical sterilizations
Wound repair
Stomach and intestinal surgery
Mass removals

Chronic health conditions

Skin allergies
Ear disease
Chronic liver disease
Kidney insufficiency
Hormonal disorders

Dental services
Wellness care

Parasite prevention and control
Vaccinations
Nutrition and weight management
---
22. Mt. Tabor Veterinary Care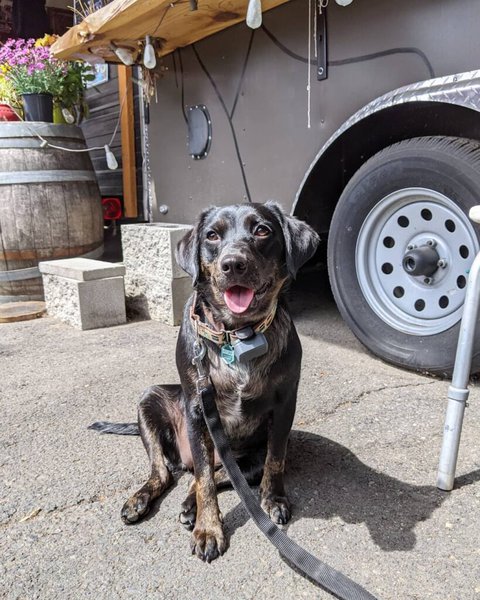 You can find Mt. Tabor Veterinary Care just a few blocks east of César E. Chávez Blvd. This full-service veterinary institution offers comprehensive exams, medical care, wellness care, and dental services. Your pet can also receive digital radiography, anesthetic, and surgical services in this facility.
This veterinary care establishment is looked after by four veterinarians. However, the co-owners, Dr. Krissy Bussmann and Dr. Lisa Williams, lead the team. Dr. Bussmann got her Doctor of Veterinary Medicine degree from the University of Missouri in 2007, while Dr. Williams graduated from Oregon State University in the same year.
This institution prioritizes preventative care in regard to dogs and cats. It offers wellness care for cats in the form of comprehensive physical exams and consultations, costing $90 for new patients and $69 for established patients. Also available are vaccination programs against feline rabies that cost $40 each and $97 for a three-year extension.
The facility also offers remedies for pet behavior and diet issues, iterating that a good diet forms a major part of overall pet care. Also, this establishment provides surgery, dental care, and treatment of regular pet illnesses.
Mt. Tabor Veterinary Care offers a variety of care plans for pets at different life stages. It also provides information on several common pet illnesses like canine influenza and vaccination information.
Highlights
The institution provides cat spays and neuters for $370 and $135, respectively; for dogs less than 90 lbs, neuters go for $315, while dogs weighing more than 90 lbs are neutered for $475.
The facility provides end-of-life care, and this includes resources and information that allow pet parents to move through the loss of a furry friend.
The establishment caters to feline and canine oral health, with overall feline oral assessment and care costing $550, while that of dogs ranges between $650 to $850.
Services
Wellness care
Behavioral health
Diet programs
Surgeries

Mass removals
Internal surgery
Spay and neuter

Dental care

Full mouth radiographs
Oravet application
Anesthetic care and monitoring
Dental cleanings
---
21. Northwest Neighborhood Veterinary Hospital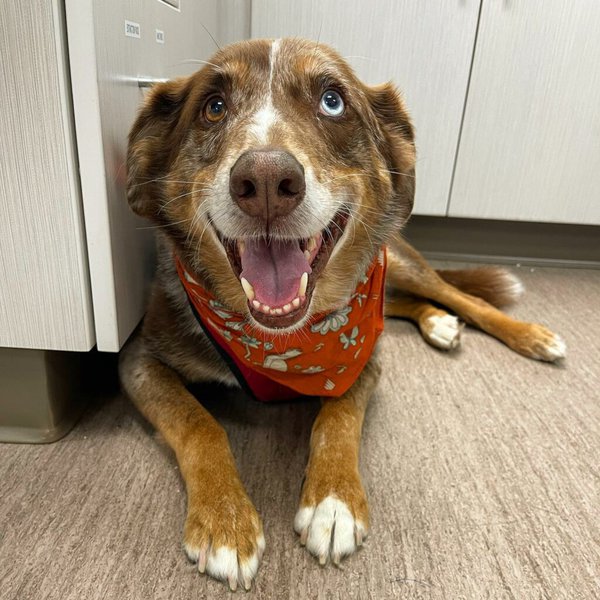 Northwest Neighborhood Veterinary Hospital was established in 1998; it worked to serve pet parents in the Northwest District, the Pearl District, and several other communities in Portland. Later, the hospital was relocated to a more central area on Thurman St., allowing access to local highways.
This veterinary hospital provides a variety of services, including regular pet care and specialized and emergency care. This establishment, in its full-service nature, also offers healthcare to exotic pets and reptiles.
This hospital comprises nine veterinarians. But this teamed is led by Dr. Scott Shuler, a pet lover and a father to two dogs. Dr. Shuler graduated from veterinary school at Iowa State University in 1999 before coming back to Portland to pick up a job at this institution in 2008. Dr. Shuler specializes in veterinary surgery band geriatric care.
Northwest Neighborhood Veterinary Hospital places a huge emphasis on preventive care and pet wellness. In addition to vaccinations, the hospital provides dental care, parasite control, nutritional programs, and behavioral counseling.
Apart from dogs and cats, the establishment also cares for several animals, such as rabbits, reptiles, and ferrets. Furthermore, it treats exotic pets, such as gerbils, hamsters, rats, mice, guinea pigs, and lizards. The veterinarians admonish that you bring in your mammal pets for biannual let wellness exams while bringing in reptiles for checkups once a year.
Highlights
This veterinary hospital places importance on preventive care, with activities like vaccinations, flea, tick, and heartworm prevention.
This hospital provides care for senior pets, with the lead veterinarian Dr. Shuler having extensive experience in dealing with geriatric pet patients.
The Google rating of 4.8 stars is a testament to great patron satisfaction, describing the quality of service provided at this veterinary hospital.
The hospital offers nutritional counseling, iterating that each pet has separate nutritional needs, so the veterinarians provide comprehensive nutritional plans for senior pets.
Services
Pet dental care

Oral exams
Scaling
Probing
Polishing

Laser therapy
Dermatology
Veterinary acupuncture
Veterinary diagnostics

Veterinary laboratory
Radiology

Veterinary surgery
Exotic pet care
---
20. Town And Country Animal Hospital
Town and Country Animal Hospital is a full-service AAHA-accredited animal hospital. This establishment provides services ranging from routine healthcare, wellness care, hospitalization, lab work, surgical procedures, and more.
Dr. Michael Andrew, the veterinarian, and medical director, attended Washington State University School of veterinary medicine. He took ownership of this animal hospital in 1985. Dr. Andrew is an ardent pet lover and dad to a French bulldog, Wilson.
This animal hospital places much emphasis on the maintenance of dental health. According to them, about 68% of dogs over three years of age are estimated to have some dental or periodontal disease.
Town and Country Animal Hospital provides healthcare services which are split into dog services and car services. In the area of dog services, the hospital offers special surgery, vaccinations, tick/flea control, dentistry, treatment of arthritis, spaying, and neutering.
For cats, this institution provides vaccinations, treatments for skin infections, treatment of allergies, flea/tick control, special surgery, and a host of other services. The hospital also offers several cat packages, allowing you to sign up for annual preventative care. These plans, which are divided into monthly payments, provide you with some level of flexibility and cover a wide range of medical services.
Highlights
The institution offers a loyalty program that allows patrons to download the hospital app and enjoy some benefits; these benefits include earning stamps for every $100 spent and using these stamps as a form of payment.
The hospital has an online pharmacy, allowing pet parents to order supplies and nutritional supplements which are delivered to their doorstep; there is free shipping for goods over $49.
This AAHA-accredited animal hospital permits patrons to make appointments on its website, and it also provides information on its blogs which patrons may find useful.
Services
Surgeries

Spays
Neuters
Emergency surgery
Soft tissue surgery
Orthopedic surgery
Dental extraction
Lump removal

Vaccinations
Dental disease
Flea and tick prevention and control
---
19. Alberta Veterinary Care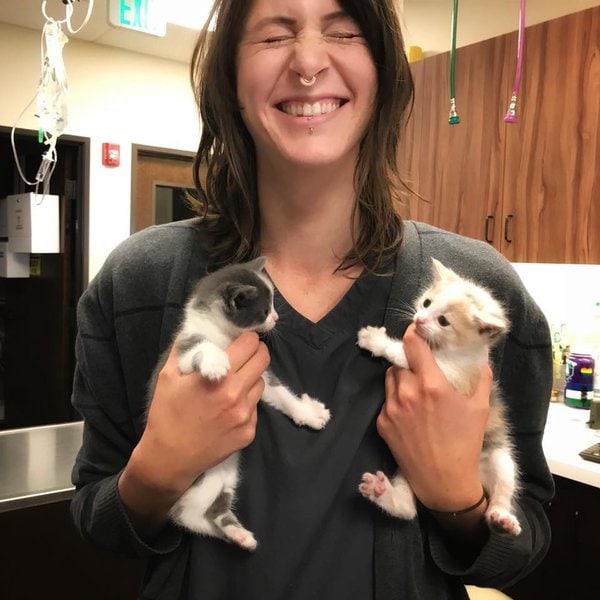 Alberta Veterinary Care is a small-scale veterinary facility in the Alberta Arts district of Portland. This institution provides routine healthcare for cats and dogs. This healthcare covers wellness care, diagnostic services, nutrition and diet plans, and several others.
The facility is run by Dr. Justin Michael Cates, who got his Doctorate of Veterinary Medicine from the University of Tennessee, Knoxville. Dr. Cates established this facility in November 2013, and he runs it while enjoying his several hobbies.
Alberta Veterinary Care offers canine and feline wellness care. They believe that regular wellness exams are an excellent way to prevent illness and diseases. So, during wellness exams, veterinarians talk with pet parents about nutrition, vaccines, allergies, dental care, and several other issues bordering on your pet's health, such as age-related issues and lifestyle.
Skincare is another healthcare area that this establishment prioritizes. The institution stresses that allergies cause severe discomfort and irritation in cats and dogs. These mostly come with symptoms like scratching. So, Alberta Veterinary Care offers dermatology services that diagnose and treat these conditions.
Additionally, this healthcare facility offers diagnostic services. These services include advanced medical technology such as digital radiology, digital dental radiology, and ultrasounds. Also, the institution uses several monitoring techniques to track your pet's well-being.
Highlights
The establishment accepts emergencies and prioritizes them; however, they advise that you call to aid in the swift assessment and to provide a cushion to prep for your arrival.
Usually, visits are only based on appointments for non-life-threatening issues.
The hospital utilizes modern diagnostic testing equipment to get the overall picture of pet health before heading into treatment; the equipment includes ultrasound, digital radiology, dental radiology, video rhinoscopy, and blood pressure monitoring.
The hospital advocates for proper pet nutrition and diet, also providing prescription foods for dogs and cats; these prescription foods are uniquely formulated to balance pet health and improve nutritional support.
Services
Diagnostic services

Anesthesia monitoring
Blood pressure monitoring
Digital radiology
Digital dental radiology
Ultrasound
Video otoscopy and rhinoscopy

Canine and feline wellness care
Dental care
Skincare
Microchipping
Surgery
Nutrition and diet
---
18. Heartfelt Veterinary Hospital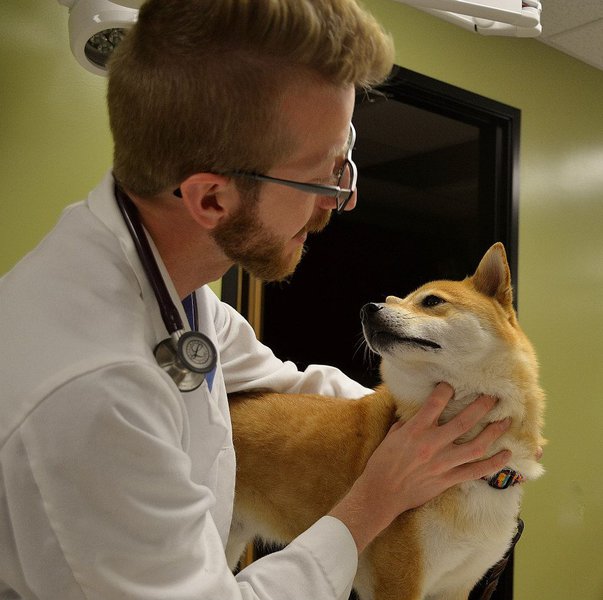 Heartfelt Veterinary Hospital is a full-service animal hospital that offers a wide range of medical, dental, and surgical services. This animal hospital relies on advanced equipment and technology such as digital X-rays, dental suites, and surgical suites to diagnose and treat several pet health conditions.
This animal hospital draws pet parents from its location in downtown Portland to Vancouver, Beaverton, Milwaukee, WA, and Lake Oswego.
The institution is directed by Dr. Stacey Martzall, who attended the College of Veterinary Medicine at Washington State University. She has worked at several hospitals in Longview before coming to Heartfelt Veterinary Hospital in 2019. Dr. Clarissa Zuver and Dr. Katherine Tompkins assist her at this practice.
This veterinary hospital offers a good number of services ranging from wellness exams, parasite control, and puppy and kitten care to dental care. However, this hospital places importance on senior pet care.
Heartfelt Veterinary Hospital provides specialized care for pets aged seven and above. This hospital assists you with their dynamic nutritional needs, exercise habits, and most aspects of your senior furry's daily activities. Also, the hospital recommends regular wellness visits, which help you keep up with their ever-changing needs.
Additionally, this establishment offers internal medical care for small animals. This encompasses respiratory, renal, gastrointestinal, cardiac, and endocrine systems. This hospital helps to diagnose and manage these issues; this hospital also works with local specialists who provide in-situ services pertinent to the matter at hand.
Highlights
The establishment's Google rating of 4.5 stars describes the level of customer fulfillment with its quality services.
The hospital provides an online Pet Corner that allows patrons to view the health history and records of their furry friends; this section also allows pet parents to request refills of supplies and choose pet wellness plans.
The hospital provides an all-around array of healthcare services, also issuing health certificates allowing pet parents to travel by air to other states and countries.
The hospital manages a blog on its website; this blog carries updated information about maintaining the well-being of your four-legged friends.
Services
Wellness exams
Microchipping
Pain management
Parasite prevention and control
Radiology
Blood screenings
Dental care
Vaccinations
Surgery
Internal medicine management
---
17. Rose City Veterinary Hospital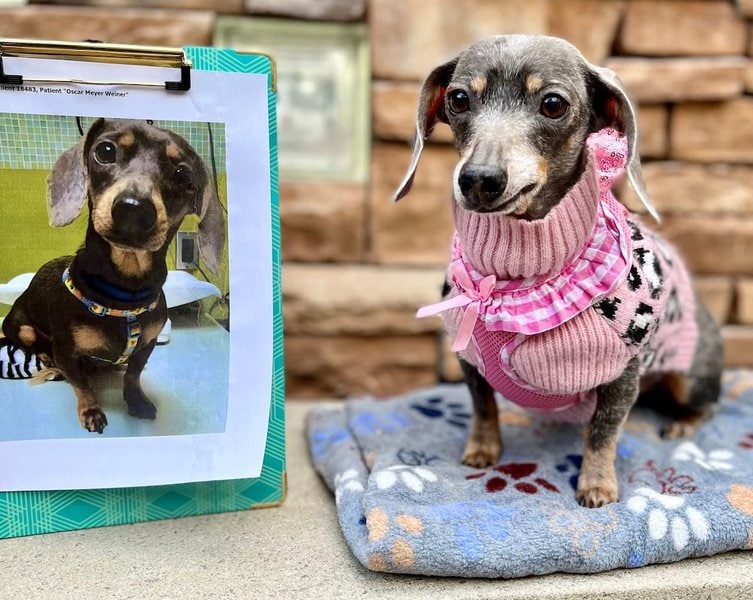 Rose City Veterinary Hospital is a complete-service veterinary hospital specializing in the treatment of small animals. This establishment provides encompassing medical, dental, and surgical care for cats and dogs. This AAHA-accredited establishment offers diagnostic services through in-house testing in addition to external laboratories.
This veterinary hospital is looked after by four full-time veterinarians. This team is led by Dr. Craig Quirk, who attained ownership six years after graduating from Oregon State University in 1990. He is an animal lover as he is a dad to a Border Collie. Dr. Lisa Berger, Dr. Jonathan Perchick, and Dr. Joseph Beswick assist Dr. Quirk at this practice.
This veterinary hospital utilizes laser therapy to treat several conditions. The laser light stimulates each cell to revive and reactivate through several processes. The hospital's veterinarians employ laser therapy for applications like anti-inflammation, anti-pain, accelerated cell growth and tissue repairs, and enhanced vascular activity.
Rose City Veterinary Hospital provides boarding services and pet massages. For the standard run, boarding costs between $37 to $40 a night per dog. On the other hand, the executive suites cost $47 a night per dog. Boarding a cat for a night costs $29 at this institution.
Importantly, this veterinary hospital provides diagnostic and therapeutic services. These services range from fecal exams, allergy testing, eye pressure, and blood pressure testing to digital X-rays. Also, the hospital offers internal medical treatments for conditions affecting your cat or dog.
Also, the establishment offers several resources on its website, including events and classes, a virtual library, and a medical search portal.
Highlights
Rose City Veterinary Hospital maintains a full house of shampoos, pharmaceuticals, and heartworm preventative meds to help you keep up with your pet's health.
The institution offers pet massages that help reduce stress, inflammation, muscle tension, and arthritic conditions; these massages also improve flexibility, oxygen supply to muscles, and motion.
This veterinary hospital organizes puppy classes that train these furry babies to keep them in check.
This hospital places priority on emergencies during working hours; however, they recommend nearby emergency clinics open 24/7 for cases after working hours.
Services
Wellness care

Wellness physical exams
Vaccinations
Dental cleanings
Nutritional counseling
Intestinal parasite exams

Surgery

Spay and neuter
Dental procedures
Growth removals

Therapeutic laser treatment
Pet massages
Emergency care
Boarding
---
16. Fremont Veterinary Clinic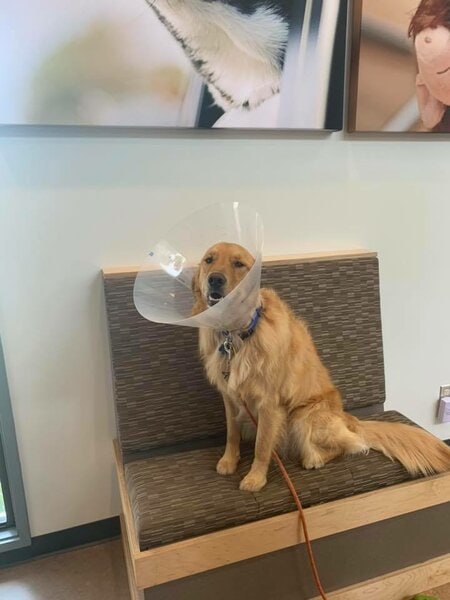 Freemont Veterinary Clinic is a multi-service institution providing regular and specialized medical care to pets around Portland. This AAHA-accredited clinic provides various medical services, including diagnoses and surgery. The clinic offers healthcare to puppies, dogs, kittens, and cats.
The clinic is run by Dr. Preston Ross, who graduated with a DVM from Texas A&M University in 1990 before moving to Oregon. Dr. Ross joined the establishment two years later and worked for the whole before taking over as lead veterinarian. Five other veterinarians assist him in running this practice.
Apart from cat and dog healthcare, this veterinary clinic also offers surgical services. The veterinarians utilize safe anesthesia techniques to improve the surgical experience. Also, the establishment carries out diagnostic services, which include the use of ultrasound to quickly evaluate the well-being of your furry friends.
Freemont Veterinary Clinic also places immense importance on pet dental health. Therefore, the clinic offers dental health services, including extractions, brushing of teeth, and overall pet dental care.
In addition to regular health services, the clinic offers daycare and boarding services. Pet parents can also register for pet training, agility, and socializing.
Highlights
The clinic recommends diets for dogs and cats of patrons, but these recommendations depend on the age, weight, and breed of the pet.
Freemont Veterinary Clinic provides prescription refills and prescription diet refills for pets, also delivering these supplies to homes; however, delivery is free for purchases over $49.
The clinic organizes pet training and socializing that allow pets to overcome anxiety and beat certain feline and canine behavior.
Services
Surgical services

Exploratory surgery
Orthopedic surgery

Emergency services
Dentistry

Safe dental anesthesia
Oral surgery
Extractions

Acupuncture
Diagnostic services
---
15. Brooklyn Yard Veterinary Hospital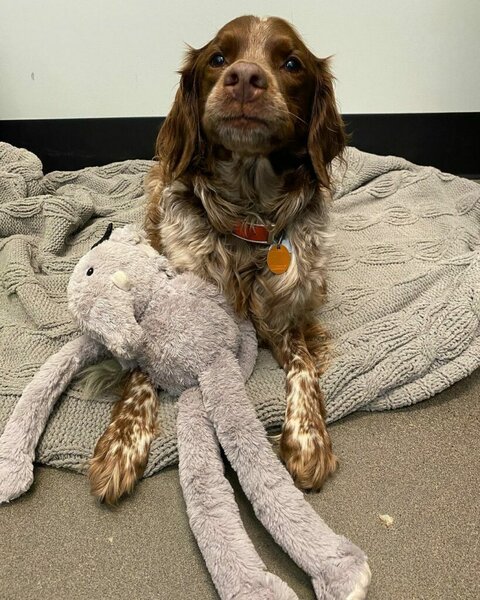 Brooklyn Yard Veterinary Hospital is an all-inclusive establishment located in southeast Portland's neighborhood of Brooklyn. This veterinary hospital specializes in low-stress veterinary care. This facility basically looks after dogs and cats, and it seeks to provide for pets' physical and mental health needs.
The hospital is run by Dr. Alayson Phelps, the lead veterinarian and practice manager. Dr. Phelps completed veterinary training at the Western University of Health Sciences in Southern California in 2008. She moved to Portland a year later and worked around for a while before establishing Brooklyn Yard Veterinary Hospital in 2019.
In addition to routine medical care, this veterinary hospital offers wellness and preventive care. This includes new pet examination, extended behavior consult, yearly exams, behavior-inclined physical exams, and initial kitten or puppy exams. The cost of these consultations and exams ranges between $30 to $225, depending on what exactly you want.
Brooklyn Yard Veterinary Hospital also offers behavior and training support. In fact, this is the area of expertise of this institution. This institution seeks to better the health of your furry friend by dealing with their emotional and behavioral health, which is considered equally important as physical health.
Highlights
Brooklyn Yard Veterinary Hospital is a woman-owned establishment with an all-female staff seeking to inculcate inclusivity into the provision of veterinary care.
The hospital provides puppy care, teaching your furry family member how to socialize; they admonish that you should allow for proper socialization before your dog gets to 16 weeks.
The hospital provides an online portal, allowing patrons to request prescriptions or refills and order supplies for home deliveries.
Apart from regular medical care, Brooklyn Yard Veterinary Hospital offers emergency services; however, the personnel admonishes that you rush to nearby emergency centers if the need arises after working hours.
Services
Behavior and training support
Routine medical care
Surgery and dentistry
Puppy care
Kitten care
Wellness and preventative care
---
14. Pacific Veterinary Hospital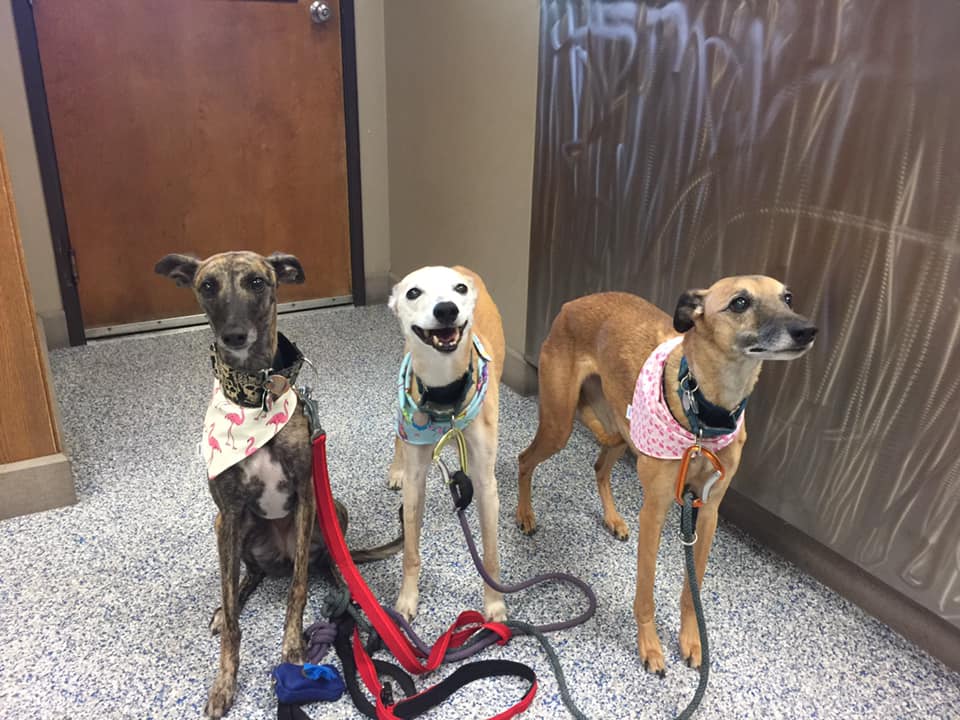 With the belief that "a healthy pet is a happy pet," Pacific Veterinary Hospital has been providing healthcare services to pets in Portland since 1953. This full-service veterinary hospital is open five days a week and accepts appointments that are quite easy to make.
The hospital offers several services, including wellness exams, dental care, surgeries, and nutritional counseling. Also, these services are provided to pets in different age ranges. From puppy to geriatric care, this hospital provides for the needs of your furry friend at different life stages.
This establishment is run by two veterinarians, Dr. Andrea Frost and Dr. Christine Brennan. Dr. Frost received her DVM from Oregon State University and practiced in Washington State before moving to Portland. Her interests lie in preventive care, geriatric care, and zoonotic disease. On the other hand, Dr. Brennan has practiced in Portland since graduating from Oregon State in 2005. She focuses on small animal dentistry, urgent care, and surgery.
This establishment fosters preventative medicine. The hospital believes that preventing pet illness, injury, and disease before they occur helps pets live healthier lives. So, the hospital provides wellness exams and makes recommendations that fit your pet's unique needs.
Also, Pacific Veterinary Hospital offers diagnostics that cover areas such as urinalysis, fecal checks, blood work, and ultrasound imaging. The hospital utilizes its in-house laboratory testing services to determine the health status of your furry friend and offer treatment accordingly.
Highlights
Pacific Veterinary Hospital was awarded the Nextdoor Neighborhood Favorite in 2019 and has a 4.8-star rating on Google; these indicate how much their patrons enjoy the satisfaction from their services.
Pacific Veterinary Hospital has an online store that makes medical supplies and meds shopping more convenient for patrons.
The establishment provides health certificates for overseas trips with your pet; these may also have to go with import permits or vaccinations, tests, and treatment time-frames.
The hospital accepts various payment options, including ScratchPay, debit cards, personal checks, cash, and credit cards such as Visa, MasterCard, Discover, and American Express.
Services
Diagnostics

Digital radiology
Fecal testing
Blood analysis
Urinalysis
Ultrasound

Health certificates
Pet exams
Vaccinations
Surgery
Spays and neuters
Preventative medicine

Parasite prevention
Diet and nutrition
Flea and tick control
Regular lab testing

Pet dental cleanings
---
13. OREV, Specialty Vet Care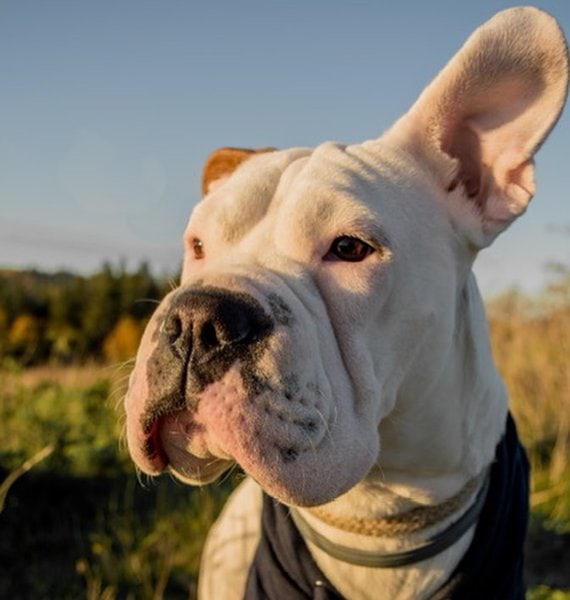 OREV Specialty Vet Care is a privately-owned and locally operated institution. This facility was established in 2012 and has been in operation since then. It offers state-of-the-art medical techniques and improved healthcare delivery through its computed tomography, oncological and surgical services.
Three veterinarians take charge of operations at OREV Specialty Vet Care. This team is led by Dr. Alon Kramer, who went to Veterinary school at the University of California, Davis. Dr. Kramer has a specialty in small animal surgery and medicine, and his surgical experience includes different aspects of orthopedic surgery, soft tissue surgery, and neurosurgery. Dr. Anastasia Olsen and Dr. Sarah Collette assist Dr. Kramer in this healthcare facility.
The veterinary care establishment has resident surgery specialists who manage regular and complex surgical cases. Surgical procedures like thoracic surgery, reconstructive surgery, emergency, trauma-related surgical services, and arthroscopy are treated here.
Additionally, this veterinary care facility utilizes a modern 16-slice computed tomography (CT) scanner to provide detailed images of body regions. This allows veterinarians to look closely at specific body parts and organs in order to determine the issues affecting your furry friend.
The hospital offers a variety of cancer care options in veterinary oncology. Also, there is a full-time certified oncologist, Dr. Collette, whose specialty is the diagnosis and treatment of various cancer conditions. So, these oncological procedures may include techniques such as radiation therapy, surgery, and immunotherapy.
Highlights
This is a specialty veterinary care establishment that focuses on unique areas such as oncology and surgery and uses specific modern equipment such as computed tomography scanners to diagnose and treat these conditions.
The locally-operated facility is manned by veterinarians specializing in tiny aspects of veterinary care; therefore, the personnel provides expert care when these cases come up.
OREV Specialty Vet Care offers CT scans for pets which cost about $1000 to $1500; the entire process is swift and only takes about 30 to 45 minutes.
Services
Surgery

Soft tissue surgeries
Abdominal surgery
Laparoscopy and arthroscopy
Head and neck surgery
Neurosurgery
Orthopedics

Veterinary oncology
CT scans
---
12. Pet Samaritan Clinic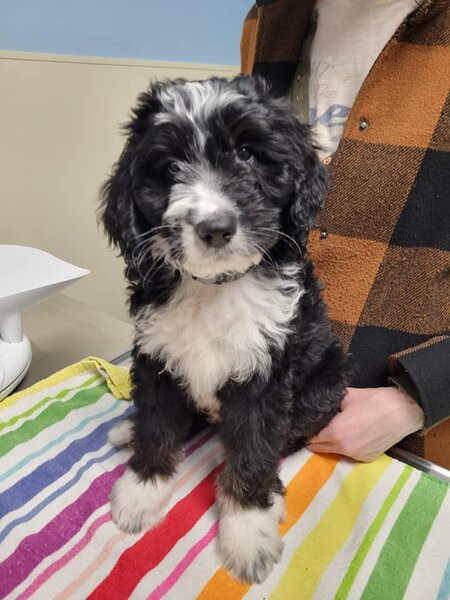 Pet Samaritan Clinic was founded in the 1920s as an institution specializing in dog practice. However, this clinic evolved into a small and exotic veterinary practice. This veterinary clinic now provides services such as special procedures, advanced dentistry, and endoscopy. The clinic's full-service nature allows it to provide a wide variety of services for animal patrons and patients around the area.
Pet Samaritan Clinic has a large team of personnel comprising six veterinarians, nine administrators, and eight veterinary technicians and assistants. This team is led by Dr. Julie Kennedy, the managing veterinarian who graduated from Oregon State University in 1994 before picking up the job at this clinic. She focuses on animal dentistry, geriatric care, and surgery.
The clinic offers a wide array of services, including general wellness care, diagnostic services, surgery, reproductive services, and hospitality. Also, the establishment provides a pharmacy, end-of-life care, and travel certificates.
In the area of general wellness, Pet Samaritan Clinic offers wellness and preventative care for pets. This involves specialized care during their younger years and routine wellness checks as they advance in age. The clinic posits that these are essential to pointing out and resolving these issues before they explode.
Also, this clinic offers consultations regarding diet and nutrition. According to their experts, proper nutrition and diet are essential ways to deal with disease, keep the needed weight, and maintain a pet's overall wellness. So, Pet Samaritan Clinic recommends diets according to the age, weight, and needs of your furry friend.
Highlights
Being in operation for over 100 years, Pet Samaritan Clinic has imbibed a century of experience into its pet healthcare provision, also thriving on its vastly experienced staff.
The clinic provides delivery plans for pregnant pets, which include pre-natal exams and ultrasound; this is to maintain the health of your pet and newborn animals.
The clinic allows patrons to order food and medical supplies, which are conveniently delivered to their doorsteps; delivery is always free for purchases above $49.
The clinic provides comprehensive diagnostic services, including EKGs, endoscopy, and ultrasounds, that aid clinic personnel in determining the issues bothering your pet's well-being.
Services
Diagnostic services

Radiography
Diagnostic ultrasounds
Endoscopy
Electrocardiography
Laboratory testing
Allergy testing

Surgery

Spays and neuters
Soft tissue surgery

Labor and delivery
Grooming
Travel certificates
General wellness

Diet and nutrition
Wellness and preventive care
Parasite control
Vaccinations
Dentistry
---
11. Roseway Veterinary Hospital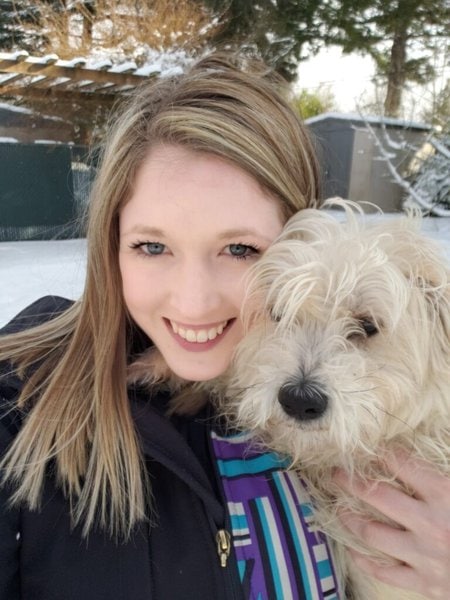 Roseway Veterinary Hospital offers a variety of services in regard to your pets' specific healthcare needs. These services range from routine vaccinations to complex medical conditions such as general surgery and senior care. This locally-owned facility serves a lot of pet parents and patients in the area.
Roseway Veterinary Hospital is owned and operated by Dr. Scott Davis, who received his DVM from Oregon State University and has been practicing in Portland since 1999. He is a strong animal lover who has a senior-age pug and a spunky young cat. Dr. Jerry Voorhees assists Dr. Davis, while Dr. Sherri Swarmer acts as a relief veterinarian.
This veterinary hospital uses several state-of-the-art surgical equipment and procedures for different processes. For instance, the veterinarian uses an Aesculight Carbon dioxide laser to make incisions during surgery. This technique reduces bleeding, discomfort and inflammation.
Roseway Veterinary Hospital also offers veterinary exams, which involve annual exams, dental care, skin care, vaccinations, and parasite control. These experts advise that preventing, diagnosing, and treating illnesses and diseases at an early stage is the best defense. So, they provide routine exams to monitor and cut down the risks of these occurrences.
The establishment also cares for senior pets. They monitor and deal with the unique conditions that accompany aging in pets. Issues like periodontal diseases and osteoarthritis, which worsen with age, are dealt with in this hospital.
Highlights
The hospital utilizes behavioral evaluation to detect underlying medical conditions; these behavioral shifts assist the veterinarians in picking out the causes and treating them.
Roseway Veterinary Hospital offers free first exams for adopted and rescued pets, but exams must be placed within the first 30 days of adoption, and proof of adoption is needed.
The hospital offers a $15 credit usable on any veterinary service for any referral you make; also, the new client receives $15 off their first exam.
Services
Geriatric care
Microchipping
Pet wellness care

Veterinary exams
Vaccinations
Skincare
Parasite control

General surgery

Tumor/mass removal
Foreign body removal
Dental surgery
Biopsy
Soft palate resection
---
10. Blue Door Veterinary Services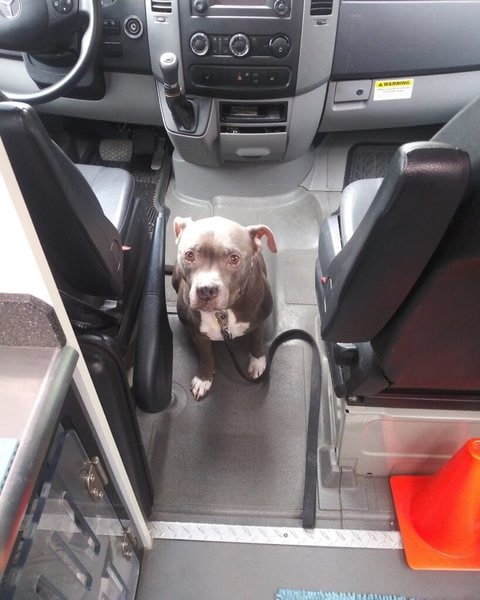 Blue Door Veterinary Services is the first full-service mobile veterinary hospital in Portland. This institution which is operated in a custom–outfitted, 26-foot mobile clinic, takes healthcare rights to the doorsteps of pet parents. The establishment does not only make healthcare more convenient, but it also carries a complete surgery suite affixed with monitoring technology.
This mobile veterinary hospital is looked after by two veterinarians. Dr. Meridith Dawson, the owner, and principal veterinarian, received her veterinary degree at the Ohio State University. She then returned to Florida and began practice as a mixed animal practitioner before moving to Portland with her husband and starting the establishment. She is assisted by Dr. Lauren Larson.
Blue Door Veterinary Services provides a great variety of services despite its mobile nature. For one, it offers comprehensive veterinary preventive care. This care comes in the form of a customized plan with regard to the pet's age and health status. From encompassing physical exams, and vaccinations to fecal exams, this establishment does it all.
The mobile veterinary service also gives hospice care to senior pets. This hospice care is critical for pets that no longer respond to treatments for a certain illness or injury. Blue Door Veterinary Services provides hospice care for these pets in the comfort of their homes, thereby eliminating the discomfort associated with visiting a traditional hospital.
Highlights
This mobile vet offers basic care for backyard chickens, sheep, goats, and pocket pets; care is also provided to rabbits, guinea pigs, hamsters, and rats.
Blue Door Veterinary Services allows pet parents to purchase food and medical supplies online; these supplies are delivered to the patrons with free shipping for goods over $49.
The establishment sees and treats your pet in its familiar environment, beating down the stress of hospital visits.
Payments are required on the days of visits, and different payment options like Credit cards and pet insurance are accepted.
Services
Dentistry
On-site pet surgery
Preventive care
At-home euthanasia
Veterinary acupuncture
Laboratory services
Hospice care
---
9. City Pets Vet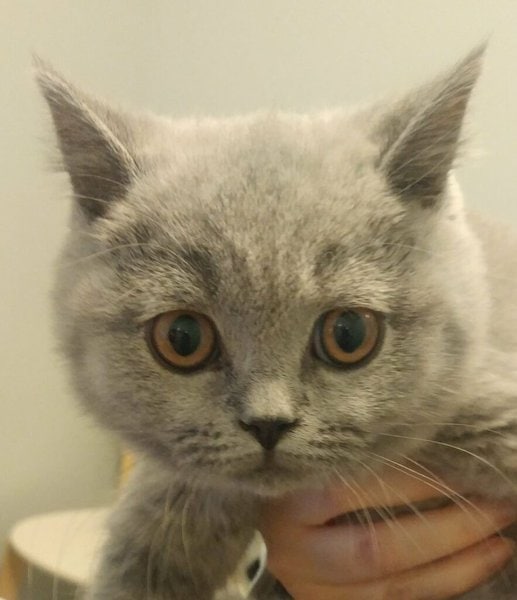 City Pets Vet is a full-service veterinary establishment that provides healthcare for cats and dogs. This facility caters to the pet population in Richmond/ Clinton, also covering other areas in Southeast Portland. According to these veterinarians, healthcare should always be provided on an individual basis. This implies that the lifestyle, age, and medical history of pets should always be considered during healthcare provision.
Dr. Carol Hurn, the veterinarian and medical director at City Pet Vets, attended Ohio State University's College of Veterinary Medicine. Dr. Hurn, who moved to Portland in 2009, focuses on small animal dentistry, preventive care, general medicine, and surgery. Six technicians and veterinary assistants assist Dr. Hurn at this establishment.
City Pet Vets offers both medical and surgical services. The veterinarians utilize safe anesthesia techniques and pre-surgical assessments to understand how pets would react to the procedures. So, the pets are usually closely monitored throughout the process and when they are in recovery. Patrons are updated on the progress and given detailed information for the home care and final recovery stages.
Also, this medical institution provides dental care. According to their experts, over 80% of dogs and cats over age three have certain periodontal diseases. So, the facility provides oral care and professional teeth scaling, polishing, and cleaning. In addition, the veterinary service conducts complete dental exams under anesthesia and takes X-rays to monitor the dental health of pets.
Highlights
The hospital advises that you bring your pet for regular vaccinations, which help prevent infectious diseases; some of these vaccines are given based on lifestyle.
City Pets Vet has a digital X-ray that allows the diagnosis of heart issues, respiratory diseases, orthopedic issues, and several other medical conditions.
To focus on pets' needs first, the facility does not bill immediately, so payment is made after services have been completed, and you can pay via debit card, credit card, and CareCredit.
The establishment provides health certificates for trips within the United States and Canada.
Services
Wellness care

Physical exams
Vaccinations
Parasite control
Nutritional counseling
Behavioral counseling

Dentistry

Oral exams
Dental scaling and polishing
Full mouth digital dental X-rays

Microchipping
Health certificates
Medical and surgical services
Radiology
---
8. Sunstone Veterinary Specialists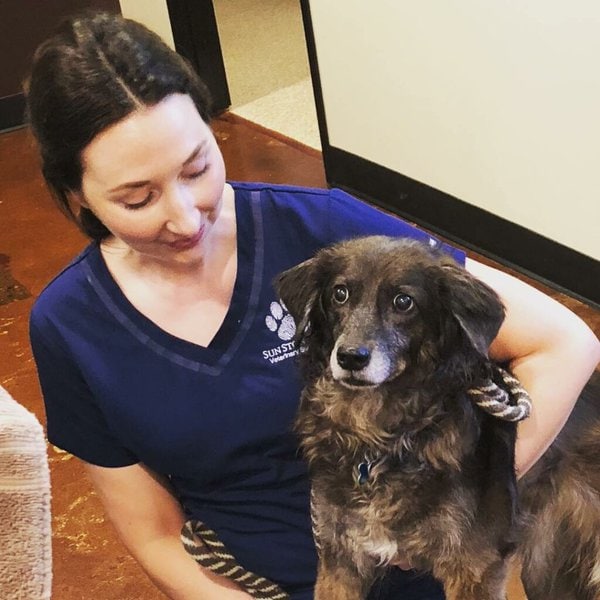 Sunstone Veterinary Specialists comprises a group of board-certified veterinary specialists situated in Portland. These specialists work in teams to provide pet healthcare ranging from specialized surgeries to chronic health conditions. Therefore, this establishment is a locally owned and operated practice.
Sunstone Veterinary Specialists consists of several veterinarians and veterinary assistants. But this team is steered by Dr. Joshua Elliott, who went to veterinary school at the University of California, Davis. Dr. Elliott specializes in small animal internal medicine and has practiced in Portland since 2008 after leaving California.
This establishment offers internal medical services for dogs and cats. This covers a wide range of conditions, such as Addison's disease, autoimmune disease, and liver and respiratory diseases. This hospital achieves its results through comprehensive diagnosis and treatment procedures, including endoscopies, joint taps, exams and consultations, X-rays, and ultrasounds.
Sunstone Veterinary Specialists also carry out surgeries. But before any surgery, these specialists conduct thorough diagnoses to understand the conditions. Thus, using modern diagnostic technology and processes such as X-rays, urinalysis, and blood tests, they determine the issues facing your pet. Consequently, different surgical treatments like orthopedic surgery, neurosurgery, or trauma surgery are employed to treat your furry friends.
Highlights
This hospital offers complete rehabilitation services for dogs and cats; these services include chronic pain management, chronic osteoarthritis management, and postoperative recovery planning.
Sunstone Veterinary Specialists have acquired a new piece of advanced imaging equipment known as High-Definition Volumetric Imaging (HDVI) that works similarly to CT scanners but provides a more detailed illustration.
The hospital manages a blog on its website; this blog carries updated information and tips on how to maintain your pet's health and new and improved techniques and technologies.
Services
Internal medicine

Kidney failure treatment
Management of Diabetes Mellitus
Liver disease treatment

Diagnosis

X-rays and ultrasound
Endoscopy
Blood tests
Urinalysis

Surgery

Orthopedic surgery
Soft tissue surgery
Cancer surgery
Neurosurgery
Trauma surgery
---
7. Bethany Family Pet Clinic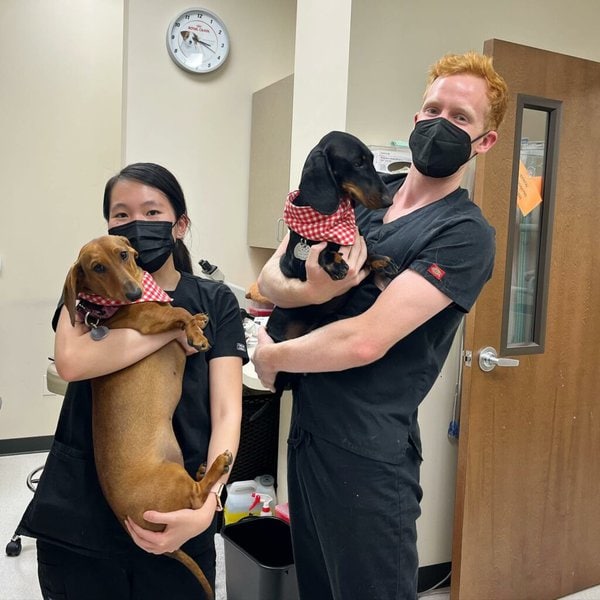 Bethany Family Pet Clinic is a full-service AAHA-accredited animal clinic. This establishment is open seven days a week and thus accepts pet emergencies, regular pet health needs, and several specialized healthcare services. Usually, this clinic advises that you schedule appointments with them to make your pet's experience even smoother.
This establishment is looked after by ten top-level veterinarians who are all Fear Free Certified. This team of veterinarians is led by Dr. G Mark Norman, a co-founder of the clinic. Dr. Norman received his DVM from Iowa State University in 1996 after returning from the Naval service. Dr. Norman was once the president of Dove Lewis Emergency Animal Hospital.
Bethany Family Pet Clinic posits that vaccinations are the most effective form of preventative care against many bacterial and viral infections. So, this hospital emphasizes that this activity is essential to pet health. Thus it offers vaccinations against deadly diseases like canine parvovirus and rabies.
This clinic also utilizes surgery in the treatment of several injuries and disorders. These surgeries range from regular spays and neuters to advanced and more complex procedures. The clinic also employs safe anesthesia monitoring to keep up with the development and recovery progress of pet patients.
Overall, this clinic provides general medical care, nutritional counseling, dental care, integrative medicine, and several other services. Grief counseling, diagnostics, and dermatology are additional services offered by Bethany Family Pet Clinic.
Highlights
The clinic's veterinarians use pain management and anesthesia techniques to carry out surgical procedures, these processes aid quicker recovery from a pain-free activity.
Bethany Family Pet Clinic offers Puppy Romp and K9 obedience classes to train dogs in different aspects, including loose leash walking, tricks, and instructions; dogs must be up-to-date on their vaccinations to be admitted.
This establishment offers a $10 discount for patrons who refer a friend, and the clinic also sends Valentine's packages for these patrons.
Bethany Family Pet Clinic is acknowledged as a Cat-Friendly Practice by the American Association of Feline Practitioners; Cat-Friendly environments beat down the stress cats feel during hospital visits.
Services
Preventative care

Pet exams and introductory vaccinations
Essential booster shots
Vaccine education for pet parents

Surgery

Spay and neuter
Orthopedic surgery

Pain management
Vaccinations
Nutrition
Microchipping
---
6. Irvington Veterinary Clinic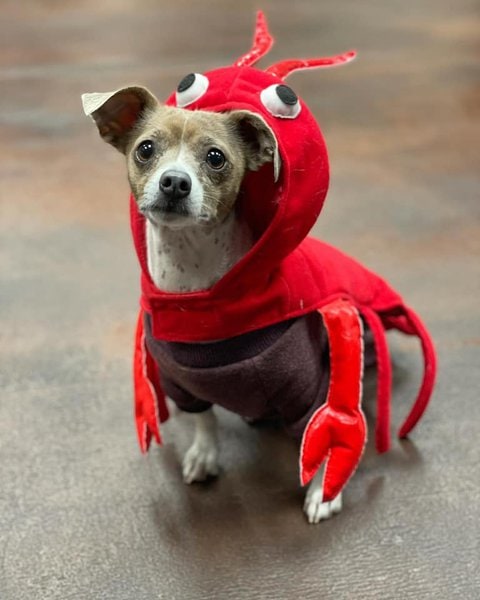 Irvington Veterinary Clinic is a small, family-owned veterinary practice located in the Irvington neighborhood of Northeast Portland. This clinic emphasizes healthcare specificity, which is designed to fit the age, lifestyle, and requirements of each pet. This full-service clinic provides a wide range of conventional, natural, alternative medical, and therapeutic care.
Looked after by five Fear Free Certified veterinarians, Irvington Veterinary Clinic primarily looks after dogs and cats. Dr. Rachel Austin, the practice owner, and medical director, received her DVM from the VA-MD Regional College of Veterinary Medicine at Virginia Tech in 2002. She focuses on alternative therapy involving acupuncture and Chinese herbs.
Overall, this clinic provides care by using an integrative method for health and wellness, encompassing Western and Eastern modalities. So, apart from the regular and routine health care services, the clinic provides holistic eastern Medical exams offered through telemedicine.
Highlights
The clinic offers telemedicine for sick pets unable to go to their locations for physical exams; an exam fee is previously charged for the first 30 minutes, and then the rest is charged in 15-minute bits.
The hospital partners with Vets First Choice to provide an online pharmacy that delivers medical supplies and nutritional supplements to pet parents in their homes.
The clinic requests that patrons give a 24-hour notice of cancellation if they are unable to go for a scheduled appointment.
Services
Holistic eastern medical examination
Geriatric care
Dentistry
Routine and non-routine surgeries
Wellness care and preventative medicine
Herbal therapy
Laboratory services
---
5. Vista Pet Hospital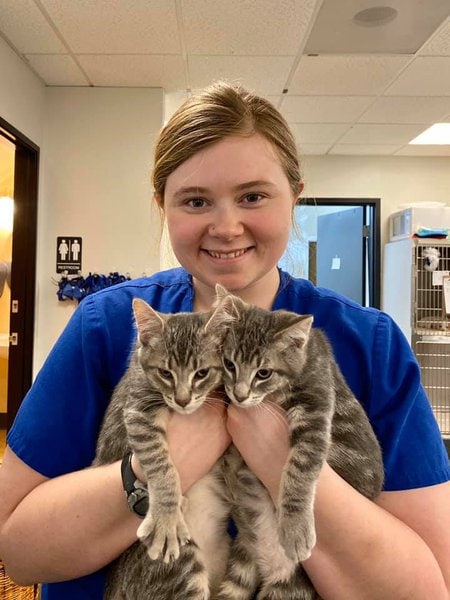 Vista Pet Hospital is a general service animal hospital that seeks to collaborate with pet parents in the maintenance of their pet's health. This establishment requires that you make appointments beforehand in order to improve the convenience associated with hospital visits.
The locally owned and directed veterinary hospital serves not only dogs and cats; it takes care of everything pet-related. With a team of four veterinarians who have different specialties, the hospital is open five days a week. Dr. Megan Marr focuses on routine soft tissue surgery, patient wellness, and dental care, while Dr. Serena Mills specializes in general medicine.
Dr. Jessica Thompson, who is a Fear Free Certified veterinarian, places her focus on feline medicine, general surgery, orthopedic surgery, and preventive care. Finally, Dr. Amanda Lubit has extensive experience in small animal veterinary care.
Vista Pet Hospital also provides care for senior pets. This includes regular exams and blood screenings, nutritional counseling and physical exercise, and treatment of age-related conditions. These services aim at keeping your pet strong and active for as long as possible.
Additionally, the institution offers diagnostic services like radiography and ultrasounds. Radiographs allow veterinarians to view skeletal fractures, soft tissue damage, and dental diseases affecting your pet. Also, these techniques produce clear views of organs like the kidney, liver, spleen, and urinary bladder.
Highlights
The veterinary hospital provides low-cost services and discounts to multiple rescues and organizations, including Puplandia, Fur Love Haven, and Portland Animal Welfare Team, among others.
Vista Pet Hospital conducts echocardiograms that determine heart issues like heart murmurs; this service is undertaken by specialists who visit the hospital each week.
The establishment provides prescription refills for patrons, and these refill requests are processed and prepared for a more easy and swift pickup.
Services
Senior pet care

Intestinal disorders
Liver and kidney disease
Diabetes
Cognitive difficulties

Microchipping
Imaging

Radiography
Echocardiography
Ultrasounds

Surgery

Orthopedics
Mass removal
Ophthalmic surgery

Dental care

Dental cleanings
Extractions
Preventative dental care

Preventative medicine
---
4. Moreland Veterinary Hospital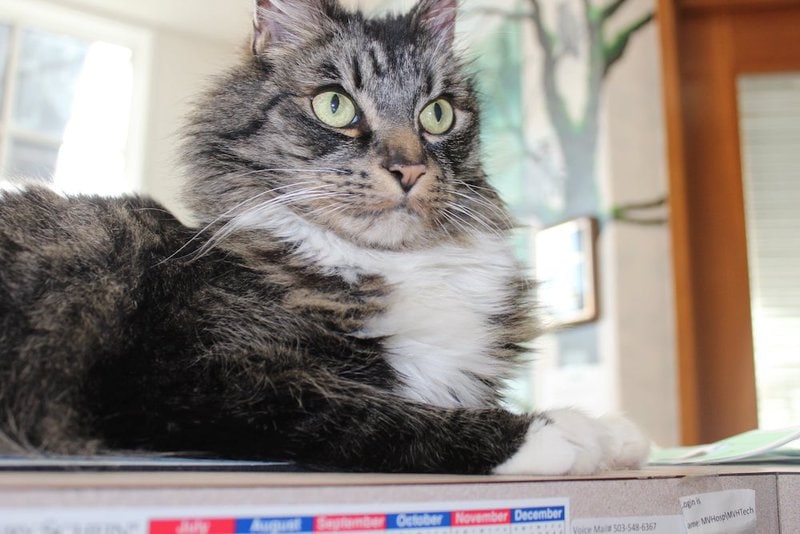 Moreland Veterinary Hospital was established in 1998 as an all-inclusive animal hospital. The establishment provides medical care for dogs, cats, hamsters, rabbits, and pet rats. The hospital cares for pets of all age ranges, from newborns to old companions. Therefore, from general health and wellness services to more advanced surgical and diagnostic procedures, this hospital provides it all.
The veterinary hospital is owned and operated by Dr. Bob Bruno and Dr. Kay Bruno. Dr. Kay graduated from Oklahoma State University School of Veterinary Medicine in 1998, where she met her husband and co-owner, Dr. Bob. They both moved to Portland in 1996 and started the hospital two years later. They are big-time animal lovers with three dogs, a cat, a bird, a tortoise, a turtle, and three fish tanks.
Moreland Veterinary Hospital offers a wide variety of services in various areas, including wellness and vaccination programs, diagnosis and treatment of health conditions, and pet surgery. Also, the hospital provides dental cleanings and treatments to prevent and deal with dental issues before they get out of hand.
The hospital offers comprehensive preventative medical care services that cover annual exams, vaccinations, nutritional counseling, and allergy testing. Also, it offers weight management screenings, senior pet care, and a blood panel.
Highlights
The hospital has a pet health checker on their website that allows patrons to understand the urgency of pet health conditions; you simply pick your kind of pet and select the symptoms to continue.
Moreland Veterinary Hospital designates Thursdays as Healthy Pet Thursdays and gives 10% discounts on vaccinations on those days.
The hospital offers prescription diets, including Hills Prescription Diets, Purina Veterinary Diets, and Roya Canin Veterinary Diets.
The establishment partners with Vetsource to provide an online pharmacy for patrons; they offer free shipping for goods over $49.
Services
Surgery
Radiology and ultrasound
Dentistry
Laboratory testing
Dermatological services
Behavioral health care
Preventative medicine
---
3. Best Friends Veterinary Medical Center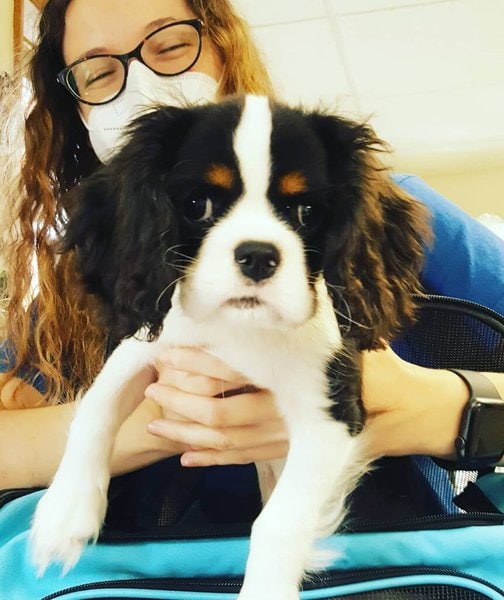 Best Friends Veterinary Medical Center consists of two clinics, one for dogs and another for cats. This medical center offers routine checkups, emergency care, and end-of-life care. This establishment serves Portland, Tigard, Lake Oswego, Milwaukee, and other surrounding areas.
The medical center is looked after by a team of two veterinarians and seven veterinary technicians. Dr. Janelle Walker obtained her Doctorate of Veterinary Medicine from Oregon State University in 1992. She opened Best Friends Get in 2001 and has been practicing here since then. She is assisted here by Dr. Menighed.
This medical center's cat clinic performs routine procedures and surgeries on-site. It also works with specialists who visit the hospital from time to time. The clinic provides exam rooms for cats and runs several cat wards, also making isolation provisions for cats with infectious diseases.
On the other hand, the medical center also has a dog clinic where veterinarians perform different surgeries and procedures. There are also two different exam rooms for larger and smaller dogs with appropriately-sized beds. The dog wards comprise isolation areas and dog runs.
Best Friends Veterinary Medical Center offers regular healthcare services and several specialized dietary, behavior, and dental care services.
Highlights
Since dogs and cats do not always get along, the medical center places dogs and cats in separate clinics to reduce stress for these felines and pooches.
The hospital provides urgent pet care; however, they refer pet parents to the closest emergency health facility if the emergencies occur after working hours.
The facility stresses the importance of proper pet diet and nutrition; according to their experts, food is the first drug to enter the body, so they provide nutritional counseling ranging from pediatric to geriatric concerns.
The medical center provides an online appointment form that allows patrons to make prior arrangements before a visit; this increases convenience and reduces stress on the part of the pet.
Services
Illness
Surgery
Acupuncture
Behavior
Diet
Wellness care
Dental care

Extractions
Dental prophylaxis
Oral exams
---
2. Hillsdale Veterinary Hospital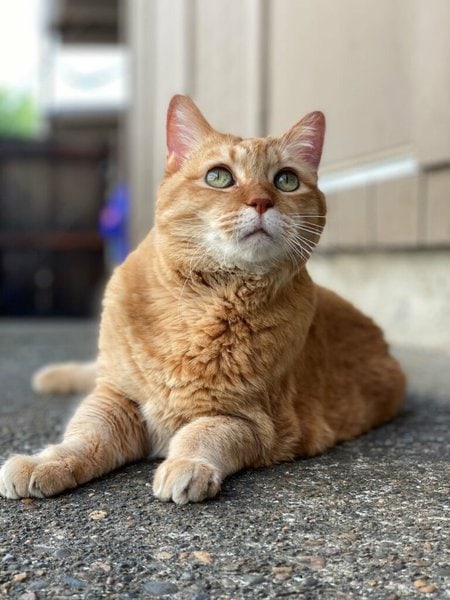 Hillsdale Veterinary Hospital is a locally-owned, operated, and owner-operated establishment. This veterinary hospital encourages proactive wellness and preventative care for pets. The veterinarians posit that comprehensive care is essential throughout your pet's lifespan, from kitten/puppy stages to maturity to the geriatric stages.
The veterinary hospital is handled by three veterinarians. The medical director, Dr. Shaun R. Vaniman, earned his Doctorate of Veterinary Medicine from Washington State University. He believes in using a balanced approach to veterinary care that includes the integration of technology, and current medicine, with proven and practical methods. Dr. Erik J. Grotbeck and Dr. Caroline Schram are associate veterinarians in the establishment.
Hillsdale Veterinary Hospital offers surgical services five days a week in the surgery suite. The veterinarians carry out procedures in soft tissue and orthopedic surgeries, while a visiting surgeon is also invited to advanced orthopedic and soft tissue surgery needs. The hospital employs anesthesia monitoring to keep up with patients during this process.
Hillsdale Veterinary Hospital utilizes laser therapy to deal with conditions such as arthritis, hip dysplasia, fractures, and wounds. Also, laser therapy is used in general pain management, dental procedures, skin problems, and post-surgery pain.
Highlights
The hospital personnel heats the surgery table to maintain the pet's temperature during surgical procedures and accelerate recovery time.
The hospital utilizes companion laser therapy to carry out non-invasive, pain-free, surgery-free treatments for various conditions; this is used jointly with existing treatment protocols.
This hospital provides at-home euthanasia, but all animals are administered sedatives beforehand to calm them and ease the entire process.
Services
Dental care
End-of-life care
Surgical procedures

Orthopedic procedures
Soft tissues surgery

Medical services
Microchipping
---
1. Veterinary Surgical Center Of Portland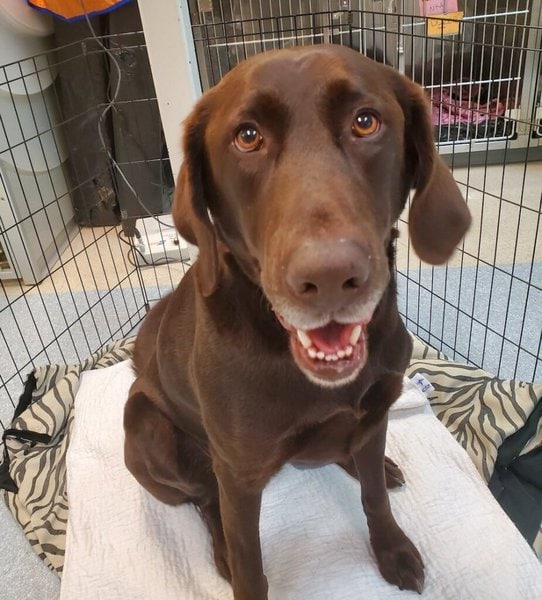 Veterinary Surgical Center of Portland offers routine services, skilled surgery, and diagnostics to pets in the Portland area. This establishment performs several types of surgery for pets, including regular soft tissue surgery and more invasive and specialized surgical procedures. This hospital has been in operation since 2000 and boasts of an experienced team of personnel.
This hospital is run by three veterinarians who all specialize in surgery. Dr. Krista Cioffi focuses on orthopedic, neurologic, minimally invasive, and soft tissue reconstructive surgeries. She got her DVM from Tufts University, North Grafton. Dr. Chris Jordan and Dr. John Kiefer also take care of pets at this veterinary institution.
This establishment offers a broad area of advanced surgical procedures for pets. These range from orthopedic surgical procedures such as fractures, dislocations, broken bones, torn ligaments, and elbow and hip dysplasia. The establishment recommends early interventions and surgical correction for issues like hip and elbow dysplasia.
The veterinary center also carries out minimally invasive surgery, oncological procedures, anesthesia, and analgesia.
Highlights
The surgical center offers surgical oncology services, including biopsies, tumor/mass removals, amputation, and palliative surgery.
Veterinary Surgical Center of Portland undertakes initial consultations, which involve pulling your pets' general medical history, X-rays, and thorough examinations of your pets.
The medical center requires that you do not feed your pet after 10 pm the night before the surgery, and they ask that you bring your pet's medications during the appointment.
The establishment provides soft tissue surgery that deals with concerns such as wound surgery, splenectomy, and exploratory surgery.
Services
Orthopedic surgery

Total hip replacement
Achilles tendon repair
Arthrodesis
Fracture and luxation reconstruction

Soft tissue surgery
Oncologic surgery
Anesthesia and analgesia
---
Related Questions
---
Is It Legal To Declaw Cats In Oregon? It is illegal to declaw a cat in Oregon unless the procedure is carried out by licensed veterinarians under unique conditions. House Bill 3494, which outlawed declawing, made Oregon the first state to ban this procedure despite eight cities in California previously banning it.
How Much Does It Cost To Spay A Cat In Portland? It costs about $20 to spay a cat in Portland; however, a limited number of dog spay surgeries are offered at $80. As a result, most pet parents go for the Spay & Save program that beats down the original prices, provided they meet the low-income guidelines.
How Much Does It Cost To Spay A Dog In Portland, Oregon? Dog spays cost between $50 and $80 in non-profit veterinary clinics in Portland. But this fee can vary depending on the weight of your pet. The cost of spaying dogs in Portland can increase if you visit private animal hospitals.