Few locations in the United States can boast of having an abundance of open living space, excellent educational institutions, a thriving economy, an incredible nightlife, and housing stock. However, Sandy Springs, which is a city in northern Fulton County, Georgia, checks all of these conditions.
With a population of over 180,000 residents and high pet ownership rates, it is only normal that the pet population of Sandy Springs should equally be on the high side. Quality medical care is needed to ensure that our furry friends remain in good health, and this is why it is important that essential veterinary facilities are put in place to cater to the resident pets of Sandy Springs.
As a resident of Sandy Springs with limited information about available veterinary services, it may be challenging to get quality medical care for your pet. And this is why we've compiled this list of vets based in Sandy Springs, complete with essential information, such as their contact details, location, services provided, and working hours.
6. Animal Hospital Of Sandy Springs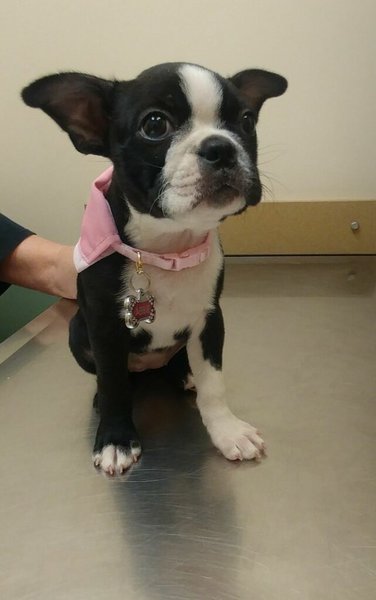 The Animal Hospital of Sandy Springs has been offering Sandy Springs' pets top-notch medical treatment for more than 30 years. And even now, Sandy Springs locals whose pets need some kind of medical care continue to flock to this facility. Dr. Ella Ahearn and Dr. Lisa Wright, the hospital's current co-owners, have assembled a skilled group of veterinarians and support staff who are committed to offering pets quality healthcare.
Animal Hospital of Sandy Springs offers a comprehensive range of services to offer individual pet needs. And these services can be broadly classified into preventative care for both cats and dogs, surgery, dental care, pet boarding, and grooming. This hospital also offers laser therapy, with K-laser technology, to treat acute and chronic pet injuries.
Potential customers of this hospital can either call on 404-255-8522 or fill out the online form found on the establishment's website to book an appointment, with both in-clinic and curbside appointments available for customers' convenience. Emergency veterinary care is equally available at this establishment during working hours only, with customers typically referred to local emergency vet clinics for after-hours care.
Payment for services provided at the Animal Hospital of Sandy Springs can be done via cash, debit cards, Visa, American Express, Discover, and CareCredit. That said, there are no payment plans available for customers that can't afford to foot vet bills at this hospital, although the establishment provides assistance for customers that need to submit insurance claims.
Highlights
This establishment operates an online pharmacy where customers can order various dog and cat medications, food, treats, and other supplies and get these items delivered to their homes.
Overnight boarding services with constant staff supervision are available for customers that are going out of town and need professional care for their cats and dogs.
The CareCredit financing supported by this establishment helps customers spread vet fees over a specified period rather than paying lump sums upfront.
This establishment offers both in-clinic visits and curbside appointments based on the customer's preference.
Services
Grooming

Pet bathing
Nail clipping
Ear cleaning
Deshedding treatments

Preventive care for dogs and cats

Annual veterinary exams
Parasite control
Skin and coat care
Behavioral evaluation

Pet dental care

Annual dental cleanings
Preventative dental care
Advanced oral surgery
Dental radiographs

Surgery

Soft tissue
Dental
Ophthalmic
Foreign body removal
---
5. Trusted Friend Animal Clinic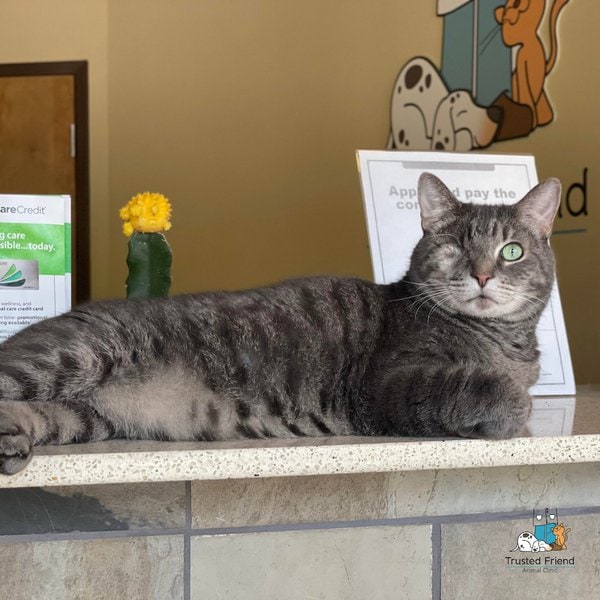 Pet parents seeking to incorporate conventional medicine to address their furry friends' medical needs have a good option in the Trusted Friend Animal Clinic. This small clinic, which was established in 2012 and is currently run by founder, Dr. Hayley Grove, features a skilled group of workers that are dedicated to ensuring that various pet healthcare needs are met.
The services provided at this clinic are not limited to integrative medical care, and customers can also get a range of wellness and preventative care, dental and nutritional services for their pets. Medical staff at this establishment is trained to use extreme cold, via Cryosurgery, to destroy abnormal or diseased tissues and effectively cut down on surgical time and the need for anesthesia.
Veterinary appointments at the Trusted Friend Animal Clinic can be booked by filling out an appointment form on the establishment's website. House-call services are also available for pets that become agitated in a hospital setting, with customers required to call the clinic at 404-907-1404 for more information about this service. The reviews of this clinic are largely positive, with customers reserving praise for the promptness with which calls were answered and appointments were booked.
Trusted Friend Animal Clinic runs an online store where customers can purchase prescribed medication and special therapeutic diets for their furry friends. For customer convenience, orders are also delivered to the address provided during registration or check-out. The payment forms accepted at this clinic include Visa, Mastercard, cash, and checks.
Highlights
This establishment offers payment plans via VetBilling, which enables customers to make bi-weekly and monthly payments for provided services.
This clinic provides house-call services to ensure that pets can conveniently receive the required veterinary care.
Several customers have commended the minimal waiting times for in-house appointments at the Trusted Friend Animal Clinic.
The online store operated by this vet clinic caters adequately to a pet's food and medication needs.
Services
Dental care

Dental surgery
Dental cleaning
Dental examinations

Behavioral counseling

House-training
Anxiety
Aggression

Wellness and preventative care

Parasite testing
Routine physical examinations
Neutering or spaying

Dog and cat vaccinations

Canine distemper virus
Canine adenovirus
Feline parvovirus
Feline calicivirus
---
4. VCA Sandy Springs Animal Hospital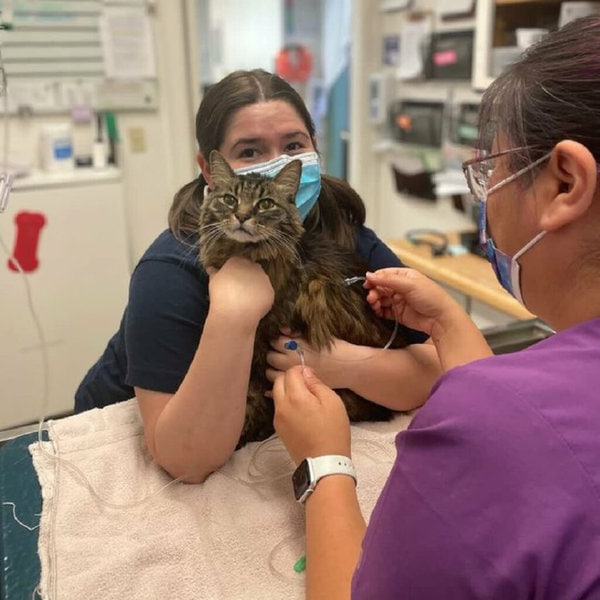 The Veterinary Center of America has a vast number of establishments across the country, and its Sandy Springs branch features a fully functional animal hospital, which has been operational since 1960. This center operates with three veterinarians, headed by Dr. Dianna Joseph, with several other staff working in various capacities to ensure that the hospital continues to function optimally.
This AAHA-accredited animal hospital offers a wide range of medical services which includes primary and preventive care, advanced pet care procedures, animal rehabilitation, and pet counseling, among others. The establishment's on-site laboratory is used to carry out bloodwork and urinalysis, while on-site grooming and obedience training activities are also on offer at this hospital.
Customers can conveniently schedule vet appointments at the VCA Sandy Springs Animal Hospital via the establishment's website. That said, customers of this hospital are typically required to fill out various forms, such as the new client form and pre-visit questionnaire, to ensure that adequate preparations can be made to receive a visiting pet. Pet emergency services are available at this establishment but during normal working hours only.
To make pet care easier, customers of the VCA Sandy Springs Animal Hospital can download the myVCA app and provide their furry friends' credentials for access to round-the-clock live chat, prescription refilling, or to quickly book a vet appointment.
Highlights
Customers can take advantage of this establishment's online storage service to purchase medication, food, treats, supplements, and general supplies for their furry friends and have these conveniently delivered to a specified location.
VCA Sandy Springs Animal Hospital offers ultrasounds as a non-invasive procedure for evaluating a pet's internal organs.
New patients are eligible for a $20 discount on their pet's first examination at this hospital.
The mobile app service provided by this establishment provides a convenient way for customers to book appointments and easily track their pets' medical needs.
Services
Preventive care

Flea and tick control
Microchipping
Parasite control
Weight management program

Soft tissue surgeries

Gastrointestinal surgery
Bladder surgery
Liver surgery
Spleen surgery

Pet boarding

Cat and dog boarding
Daily exercise programs
Doggy daycare
Climate-controlled boarding

Advanced dental care

Root planing
Crown placement
Gum surgery
Orthodontics
---
3. Vetco Total Care
The animal hospital division of the Petco store located in Sandy Springs is an establishment that is dedicated to making essential routine pet care accessible and affordable for residents. The state-licensed veterinarians and dedicated staff team at this hospital are well-equipped and trained to carry out routine care services on both dogs and cats.
Vet services on offer at this hospital include vaccinations, dental care, parasite prevention, and treatment, as well as various surgical procedures. This establishment's certified groomers also offer cat and dog grooming services to suit customers' needs and budgets. Customers can take advantage of the free healthy weight check provided by this establishment to ensure that their pets are physically in shape.
Customers can schedule a vet appointment at this hospital either by filling out an online form, calling the establishment at 404-443-0160, or via the Petco app. The hospital is also open on all days of the week, with staff known to operate late hours to ensure that medical care is constantly available to pets.
Being a subsidiary of the Petco store, Vetco Total Care is located in a pet store where customers can purchase food, toys, treats, and other essentials for different categories of pets. There are also several discounts and offers to be enjoyed by customers that make purchases from this store, either online or physically.
Highlights
This hospital is located inside a Petco store, which makes it convenient for customers to purchase food and medication after a vet visit.
This establishment offers both online and in-person dog training sessions to facilitate canine development.
Customers of this establishment can sign up for Vital Care Petco membership to enjoy discounts and special offers on various veterinary services.
This animal hospital offers free healthy weight and free microchip checks for pets.
Services
Dental care

Dental x-ray
Professional dental cleanings
Polishing and charting
Dental scaling

Parasite prevention and treatment

Deworming
Flea and tick removal
Heartworm testing and prevention
Internal parasites

Surgical procedures

Spay/neuter
Mass removal
Soft tissue surgery

Veterinary examinations

Free healthy weight check
Free microchip check
Nose-to-tail wellness exams
---
2. North Springs Animal Clinic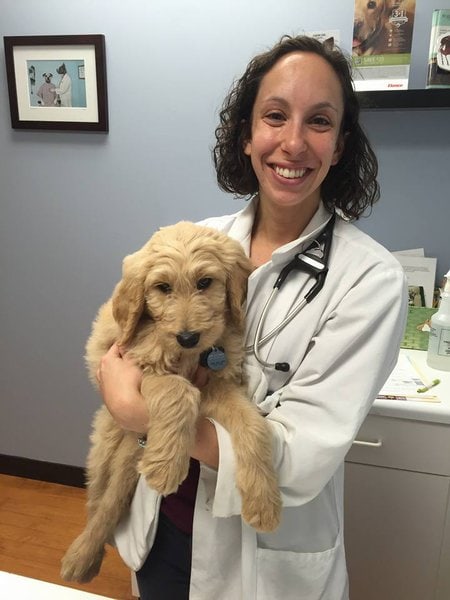 North Springs Animal Clinic is a full-service animal hospital that was established in 2005 and has been providing premium pet care for residents of Sandy Springs and Roswell, Georgia. The clinic, which is a sister clinic to Vernon Woods Animal Hospital and Lenox Pet Hospital at Brookhaven, prides itself on providing personalized medical attention for dogs, cats, and small mammals such as ferrets, rabbits, and guinea pigs.
This hospital is headed by the medical director, Dr. Lee Izen, who is supported by a skilled team of veterinarians, technicians, and staff working in various capacities. The staff at this hospital are dedicated to ensuring that pets have access to a full range of medical services, including physical examinations, surgery, dental care, behavioral counseling, and diagnostic testing.
Customers in need of pet medication or pet food can order these items via the hospital's online store and have them delivered right to their doorstep. Similarly, customers can request prescription refills and pick them up at the hospital when convenient. The hospital's partnership with the PetDesk mobile app allows customers to purchase these medications, book medical appointments, and do so much more in the comfort of their homes.
The accepted modes of payment for services provided by the North Springs Animal Clinic include cash, checks, and all major credit cards. Customers that require financial assistance to provide healthcare for their pets can also take advantage of the establishment's partnership with CareCredit to fund their furry friends' procedures.
Highlights
This establishment offers a pet portal that customers can conveniently use to access their pets' medical records.
North Springs Animal Clinic also offers special house call services for customers requesting this.
This clinic's collaboration with Brookhaven Animal Hospital and Vernon Woods Animal Hospital in Sandy Springs provides customers with seamless access to a wider range of vet services.
Customers can earn additional points from the purchase of eligible products from this clinic's online store and then spend these points on vet visits for their furry friends.
Services
Surgery

Soft-tissue repair
Tumor removal
Limb amputations
Mastectomy

Pet diagnostics

In-house laboratory
Radiology
Electrocardiogram
Ultrasound

Dermatology and allergy control

Skin yeast infections
Pyoderma (hotspots)
Bacterial infections
Scabies

Pet dental care

Dental radiographs
Dental cleaning
Dental extractions
Teeth scaling
---
1. Gentle Touch Home Veterinary Care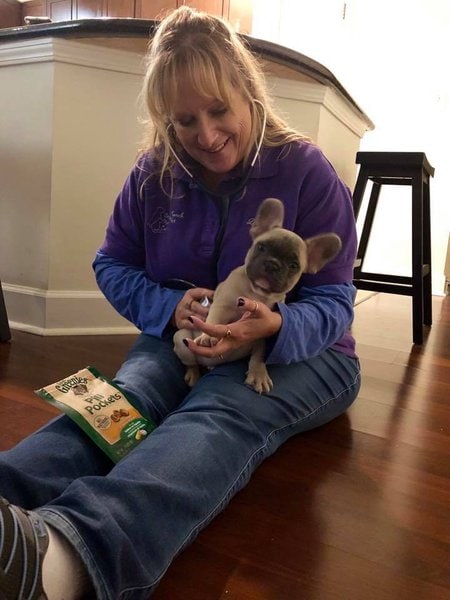 Gentle Touch Home Veterinary Care is an establishment that has been dedicated to bringing quality pet medical care to the homes of Sandy Springs residents since 2010. This mobile vet establishment was founded by Dr. Christi Jones, who, to date, is largely responsible for administering medical care when called upon.
Due to being a mobile veterinary establishment, medical services provided by Gentle Touch Home Veterinary care are limited to services, such as vaccinations, basic sick pet care, wellness care, and euthanasia, that don't require the use of heavy equipment.
Medical care at this establishment is available strictly by appointment. And these medical sessions can be booked by calling or texting 770-709-8899 to schedule an appointment. Routine visits by the staff of Gentle Touch are typically booked 1 to 2 weeks in advance, while end-of-life requests are prioritized and usually attended to within two days of making the request.
Customers are typically subjected to an initial house call charge of $60, and full payment terms are usually disclosed while discussing appointment details with the establishment staff. The modes of payment accepted include cash, checks, Visa, Mastercard, Discover, American Express, and Zelle.
Highlights
Customers can request Sunday and evening appointments with this establishment at an additional charge.
The house call services offered by this establishment provide pets, and their owners, with a great deal of convenience when it comes to veterinary care.
Gentle Touch Home Veterinary Care provides diagnostic lab work for pets, with the results of these tests usually being out between one and three days.
This establishment's collaboration with the VetScene app provides customers with benefits such as appointment reminders and two-way texting with vet staff.
Services
Vaccinations and wellness pet care

Comprehensive physical examinations
Heartworm prevention
Wellness screening lab work
Flea control

Basic sick pet care

Complete physical examination
Diagnostic lab work
Initial treatment for common medical conditions such as gastrointestinal upset and minor wounds

Chronic disease and pain management

Treatments and follow-up lab work and consultations for conditions like diabetes and cancer
Advice and treatment options for managing chronic pain due to conditions such as arthritis and cruciate ligament damage

Pet euthanasia
---
Related Questions
---
Do You Have To Neuter Your Dog In Georgia? Georgia laws demand that all shelter dogs that are adopted must be neutered within 30 days of sexual maturity. If an adult dog is adopted, such a dog must be neutered within 30 days of adoption.
Does Georgia Recognize Emotional Support Animals? The state of Georgia recognizes emotional support animals for residents that are suffering from mental health conditions such as depression and anxiety. Owners of these emotional support animals are usually protected against discrimination in housing under federal law.
How Much Does It Cost To Spay A Dog In Georgia? The cost of spaying a dog in Georgia usually ranges from as low as $50 to as high as $500. The exact amount to be paid by a customer is usually influenced by several variables, including the age, height, and weight of the dog to be spayed.