Veteran Zachary Jones got a surprise gift in the form of a service dog in the 9/11 Memorial in New York City on June 5, 2021. The 23-year old was medically and honorably discharged after a stint in the army fighting the Taliban and ISIS in Afghanistan and Syria.
Brianna Holzerland, the owner of Holzerland Protection Dogs, received a letter from Zachary Jones's sister, Breann Jones, who expressed that her brother had been through a lot while stationed in Afghanistan. She added, "I feel like it is hard for veterans to express those things to people who have not been through those same experiences."
Giving Veterans Hope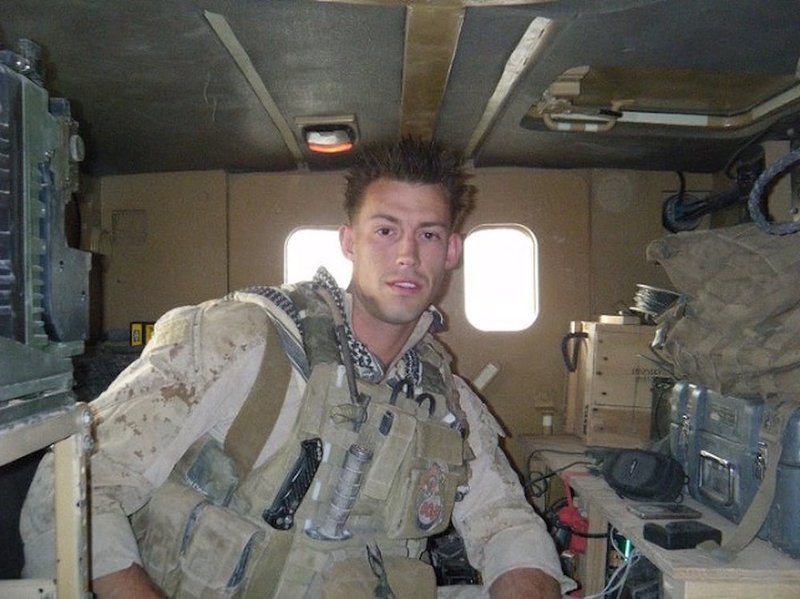 Zachary Jones thanked his family and friends for the support and said about the dog, "I don't think it is going to sit with me until tonight when he's cuddling with me."
He further declared while standing at the memorial, "this right here is what brought in a lot of the guys that were coaching me or brought me up as who I was as a soldier. I was in for a total of five years. I was medically retired. I did one tour to Afghanistan and then one to Syria. It was a calling of something I was going to do."
Another organization, Dogs2DogTags, based in Sheboygan Falls, Wisconsin, partners dogs with veterans who are undergoing mental illness as a result of their tour of duty.
One such veteran was Ric Daus, a veteran who served his country in Afghanistan from 2005 to 2006. His job was to clear areas of landmines and build roads. One day while on a mission, the Humvee he was in got blown off the mountain, sadly killing four of his comrades.
This caused him to have feelings of anxiety, resentment, and anger afterward, and tried to seek help upon returning home. He turned to drugs and alcohol and had problems with his relationships until a friend told him about Dogs2DogTags.
Partnering Veterans With Service Dogs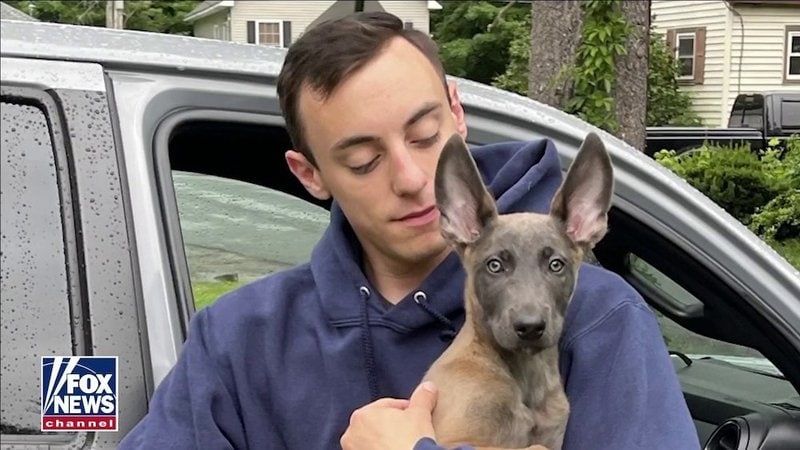 The organization paired Daus with a Great Pyrenees Dalmatian Mix. Today, the veteran and dog are a good match. About his four-legged friend, he also said that "he was so in tune with me that the first time we met, he was leaning on me. He already knew that he loved me. It just seemed like he knew that we were meant to be together."
Another organization training service dogs for veterans dealing with post-traumatic stress disorder (PTSD) is Kevlar K-9, based in Wichita, Kansas. Toney Turner, who heads the organization, said dogs are doing things that no pill could ever do. He added that "most of the veterans in our program usually have their medications cut in half if not closer to three quarters."
So far, Kevlar K-9 has paired ten veterans with service dogs since April 2019. They train dogs at no cost to the veterans, except for the application fee. One such recipient is Leslie Rooney, who served in the Air Force for four years. Rooney has suffered from PTSD since returning from duty.
Rooney said that "If we could get more dogs with more veterans, I think the 22 suicides a day of veterans would decrease. She has been a lifeline to me, I don't know where I would be right now if I didn't have her."
According to the US Department of Veteran Affairs, suicides among veterans are already considered a crisis. In 2018 alone, it has claimed 6,435 veteran lives, at the rate of 1.5 times more than non-veteran suicides.