A one-year-old, 26-pound French Bulldog named Ralphie is getting the attention he deserves in his quest to find his forever home.
In a January 17, 2023 post by the Niagara County SPCA, the shelter minced no words in describing the pooch as a "fire-breathing demon" that is "a whole jerk – not even half."
The ad is a humorous description of what adopters might expect from this cute but terrible Frenchie.
"Meet Ralphie. At first glance, he's an adorable, highly sought, young dog. People should be banging down our doors for him. We promise you that won't be the case," the shelter's social media ad said.
It then continued with, "We're sure you're thinking: my ankles will be just fine. We'd caution – proceed at your own risk."
The shelter has since posted several updates about Ralphie, and so far, no one has decided to take a bite in adopting the sassy dog, but it has garnered many fans and the most likes on their social media page.
Not For The Faint-Hearted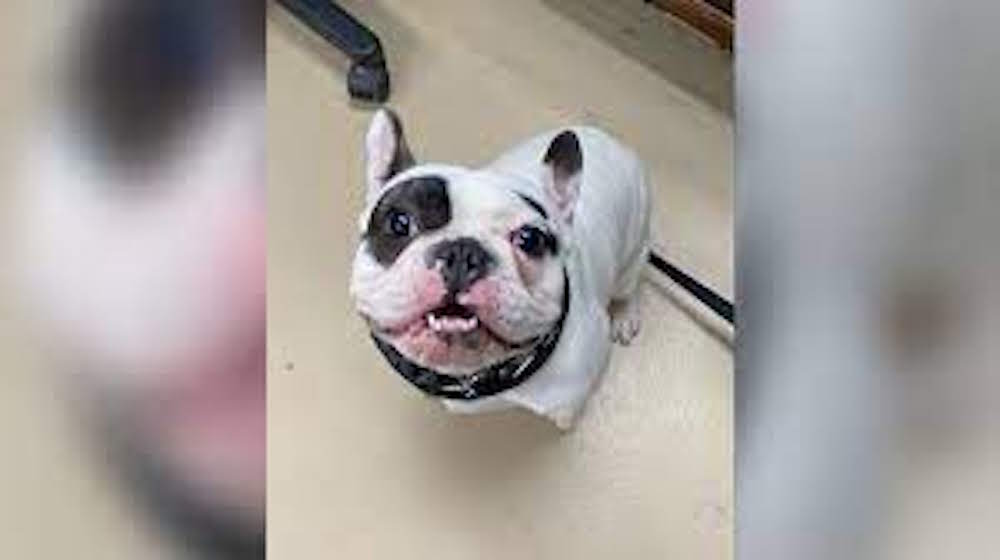 In one video post, a staff member is seen struggling to get inside Ralphie's kennel to retrieve a toy but is prevented from doing so because of the dog's aggressive guarding of the gate.
"He's not just jumping here," the post described. "He's trying to bite their fingers as they unlatch the kennel. Their hesitation (due to fear for their fingers) is a signal to him that he's controlling the situation."
Getting Ralphie on and off a leash is also quite a challenge. Some staff members can easily leash him by body-blocking him, but others are at the mercy of his teeth. "He is not awful with everyone, nor is he completely un-handleable. He picks a person, and that person can do just about anything to him, including picking him up," the post said.
According to the shelter, Ralphie's behavior may have stemmed from his first owners letting him get away with everything because of his cute face with boundaries not being clearly defined.
They further said that Ralphie has a history of biting, but they do not know the circumstances due to the past owners not returning their call.
Ralphie, however, does not exhibit any evidence of abuse or neglect.
In The Meantime…
While Ralphie is awaiting for someone to welcome him to his new home, the shelter staff members have been giving him training sessions to modify his behavior and also some much-needed adventures, like a trip to the local Joann Fabrics store.
The post relates how excited Ralphie was during the car ride, "bouncing from front to back," and how composed he was interacting with some customers, even occasionally checking himself out in front of the mirror, although they had to lead him immediately some distance away before things get out of hand. 
The shelter aims to place Ralphie in a home, hopefully with an owner with the temperament of Khaleesi that can tame Ralphie's fiery attitude, and preferably with one with no children and other animals.