Been racking your brain for the perfect black dog names? Be inspired by these unique and legit names for your sable-coated pooch here. We've got you covered from A to Z!
Giving your jet black pet a name is an exciting moment for every new fur parent, albeit rather overwhelming. There are simply many options to choose from – and sometimes, a good name doesn't seem to come to mind.
Allow us to make it easy and fun for you – take your pick from these 230+ black dog names that will make your pup the coolest guy or gal at the dog park!
Black Dog Names That Start With 'A'
Abby
Abyss
Ace (of Spades)
Alina (Malagasy for night)
Amaya (night rain in Japanese)
Ares / Aries
Aries
Ash
Asher
Asphalt
Athena
Azrael
Black Dog Names That Start With 'B'
Bagheera
Baki (Hausa)
Bakkie (Hausa)
Bale
Bambi
Bami (Korean for night)
Bammy (Korean)
Bandit
Bane
Batman
Beans
Bear
Beltza (Basque!)
Blackberry
Blackie (kinda duh)
Black Dog Names That Start With 'C'
Carbon
Carlo (Gujarati)
Charcoal
Checkers
Coal
Cocoa
Cola
Crona (Slovenian)
Crono (Croatian)
Crow
Black Dog Names That Start With 'D'
Dahlia
Dakin (Arabic)
Denny (Vietnamese)
Deva (Hindu goddess)
Diablo
Diesel
Dipper
Dobby (cheap spin off but still cute)
Domino
Donker (Dutch for dark)
Donky
Dracula
Drogon (Daenerys' dragon was black!)
Dubbie (Dub is "black" in Hmong)
Dubby (dubh in Gaelic)
Dudu (Yoruba)
Dunky (German)
Dusky
Dusty (Dutch)
Black Dog Names That Start With 'E'
Ebony
Echo
Eclipse
Eightball
Ellie (ele ele is Hawaiian for black)
Black Dog Names That Start With 'F'
Filthy
Flint
Frankie
Fritter
Funky
Furby
Black Dog Names That Start With 'G'
Gabby / Gabbi (Tagalog)
Gabi (Tagalog)
Gali (Hindi)
Giza (Swahili)
Gizzy
Gorilla
Graphite
Guinness
Gunner
Black Dog Names That Start With 'H'
Hades
Hei (black in Chinese)
Henny (Albanian)
Hera
Hershey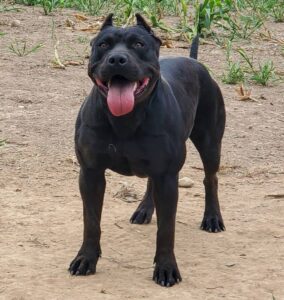 Black Dog Names That Start With 'I'
Black Dog Names That Start With 'J'
Jack / Jackie (Blackjack)
Jaguar
Jet
Jinkies
Jinx
Judas (Juodas in Lithuanian)
Black Dog Names That Start With 'K'
Kalu (Bangla)
Kaluku (Tamil)
Kapa (Kazakh)
Kara (Turkish)
Kecha (Uzbek)
Ketty (Hungarian)
Kuro (black in Japanese)
Black Dog Names That Start With 'L'
Lali (Creole)
Licorice
Lightning
Lilith (female night monster!)
Lucifer
Luna
Luno
Black Dog Names That Start With 'M'
Madow (Somali)
Magic
Magick
Mallumo (Esperanto for dark)
Mamba
Mancer (Necro)
Mancy
Manny (Swedish)
Marvo (Greek)
Midnight
Mondy (German)
Moonlight
Morky (Mork – Danish)
Morky (Norwegian/Swedish)
Morticia
Musta (Finnish)
Musty (Finnish)
Black Dog Names That Start With 'N'
Nago (Afrikaans)
Natalie (female Nate)
Nate (Albanian for night)
Natt (Danish for night)
Necro
Nero (Italian)
Neru (Corsican for black)
Nightshade
Ninja
Nisha (night in Sanskrit)
Nitro
Noche (Spanish)
Nocky (Noc – Czech/Polish)
Nosy (Probable personality AND color!)
Noz (Nos – Welsh)
Nymeria (Arya Stark's wolf was black wasn't it?)
Nyx
Black Dog Names That Start With 'O'
Odin
Oji (Igbo)
Onyx
Opal
Orca
Oreo
Orion
Othello
Black Dog Names That Start With 'P'
Panda
Pango (Maori)
Panther
Pearl
Pepper
Persie (Persephone)
Phantom
Pluto
Po (Hawaiian for night)
Poe (Maori)
Poppy (from poppy seeds)
Preto (Portugese)
Puma
Black Dog Names That Start With 'Q'
Q-tip (ironic)
Qara (black in Azerbaijani)
Queenie
Quilt
Quincy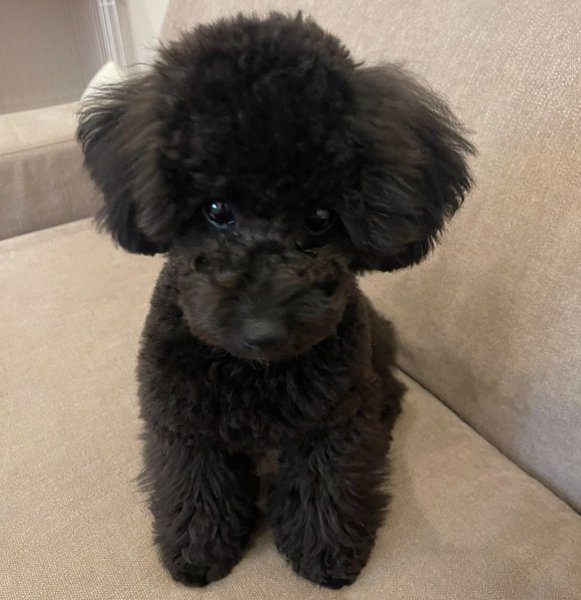 Black Dog Names That Start With 'R'
Ranger
Raven
Reaper
Rex
Rover
Black Dog Names That Start With 'S'
Sable
Sabrina
Salem
Sesame
Shade
Shadow
Sidam (Thai)
Siddy
Siku (Chichewa/Swahili)
Siyah (Turkish)
Smokey
Sookie
Sootie
Soots
Spooks
Spooky
Starling
Steel
Storm
Stout
Suki (Moon in Japanese)
Suku (Zulu)
Black Dog Names That Start With 'T'
Tama (Croatian for dark)
Tammy (Tama – Russian)
Tanner
Terry (Terr is Albanian for "darkness")
Thunder
Trevor (Portugese)
Tulip
Tux
Black Dog Names That Start With 'U'
Black Dog Names That Start With 'V'
Vader
Velma
Velvet
Vicky
Volana (Malagasy)
Black Dog Names That Start With 'W'
Wadu (Arabic)
Wakuda (Chichewa)
Watta (Hausa)
Watty
Wenger (Javanese)
Black Dog Names That Start With 'X'
Black Dog Names That Start With 'Y'
Yama (Zulu)
Yammy
Yin
Yoyo
Yuppie
Black Dog Names That Start With 'Z'
Zaka (Hungarian)
Zane
Zany (spin off)
Zappy (xap is Mongolian for black)
Zarny (czarny in Polish)
Zeke
Zeus
Zeze (Albanian)
Zina (Malagasy)
Zorro