The friendliest pups deserve the best country dog names. These names give off a feeling of comfort, familiarity, and some good ol' country goodness. Not sure what name to pick? We've got dozens of options for you.
Nothing spells C-O-U-N-T-R-Y more than classic country dog names such as Alabama, Dakota, and Indiana. Autumn, Big Red, and Benny are other awesome, feel-good names for your pooch. And if you think these don't cut it, we've got several more name choices!
Discover the most amazing country dog name for your favorite pupper. Get a load of our comprehensive name suggestions and decide the ultimate name to give your darling doggo.
Country Dog Names That Start With 'A'
Ace
Alabama
Angel
Angus
Apricot
Arizona
Autumn
Country Dog Names That Start With 'B'
Bacon
Bandit
Barky
Barny
Baxter
Benny
Bernie
Big Red
Billy
Bling
Blue
Bobby
Bolt
Bones
Bonita
Boo
Boogie
Boones
Boonies
Boopers
Boops
Brady
Bridger
Brodie
Bruce
Bubba
Buddy
Burke
Buster
Buttercup
Country Dog Names That Start With 'C'
Candy
Champ
Charlie
Chestnut
Chunky
Cinnamon
Clark
Clint
Cloudy
Clover
Coco
Colorado
Colt
Cone
Conner
Cooper
Corn
Cyprus
Country Dog Names That Start With 'D'
Dakota
Dandelion (Dandy)
Daphne
Dexter
Diesel
Disco
Dixie
Doc
Doe
Douglas (Fir)
Dozer
Duck
Duke
Dustin
Dusty
Country Dog Names That Start With 'E'
Country Dog Names That Start With 'F'
Finn
Flannel
Forest
Fortune
Frank
Frankie
Frost
Country Dog Names That Start With 'G'
Ginger
Gizmo
Grace
Gracie
Grassy
Gumpers
Gunner
Gus
Country Dog Names That Start With 'H'
Hank
Hannah
Harley
Herb
Honey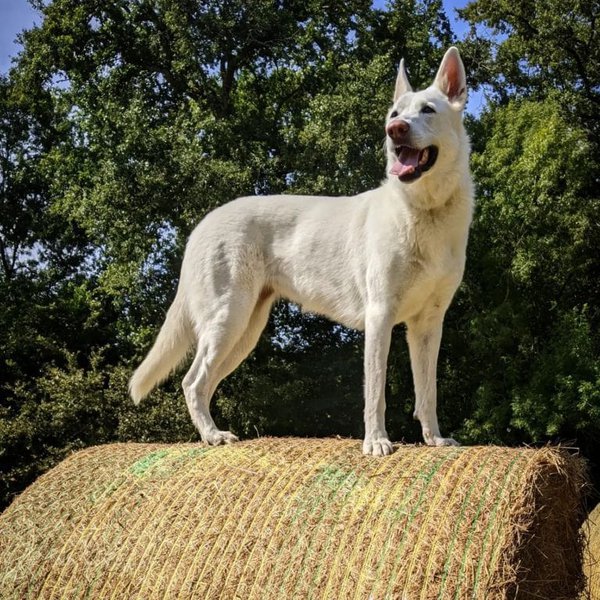 Country Dog Names That Start With 'I'
Ice
Imma
Indiana (Indie)
Isla
Island
Country Dog Names That Start With 'J'
Jessie
Jessup
Johnny
Jojo
Junior
Country Dog Names That Start With 'K'
Katie
Kent
Kentucky
Koda
Kurt
Country Dog Names That Start With 'L'
Lady
Lee
Leslie
Lexi
Linda
Luna
Country Dog Names That Start With 'M'
Maggie
Marbles
Marley
Maverick
Max
Miley
Millie
Milo
Minnesota (Minnie)
Minnie
Mississippi
Missy
Molly
Montana
Moonshine
Moose
Murphy
Country Dog Names That Start With 'N'
Nebraska
Nella
Nelson
Nerdy
Night
Country Dog Names That Start With 'O'
Oakley
Ocean
Odin
Ohio
Oklahoma
Ollie
Oregon
Country Dog Names That Start With 'P'
Peaches
Peanut
Penny
Pepper
Pine
Planter
Plum
Country Dog Names That Start With 'Q'
Quince
Quix
Quiz
Quizzer
Qwikie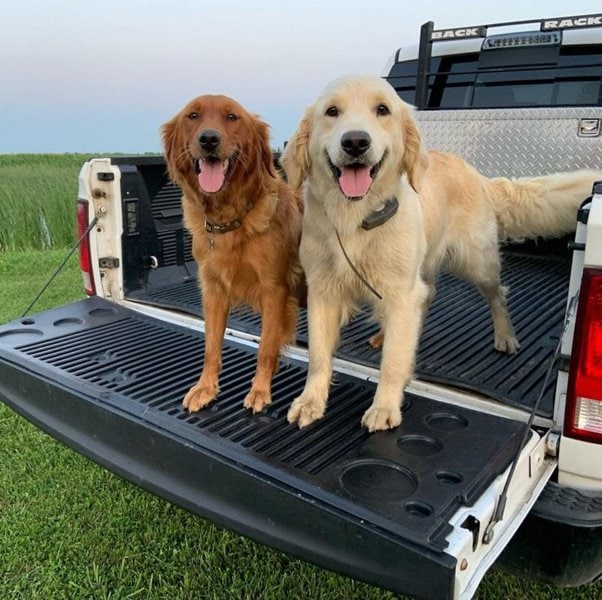 Country Dog Names That Start With 'R'
Rascal
Rattler
Rattles
Red
Remington (Remy)
Rex
Rifle
Riley
Ripper
River
Robot
Rocky
Rolla
Rosita
Rover
Russell
Rusty
Rwanda
Ryder
Country Dog Names That Start With 'S'
Sahara
Sandy
Sausage
Scooby
Scout
Shadow
Shiloh
Skater
Skeeter
Skye
Smallville
Spider
Spike
Spring
Sprinter
Star
Stella
Sticks
Sugar
Summer
Sunny
Country Dog Names That Start With 'T'
Tank
Tennessee
Texas
Thor
Toby
Toothless
Tootsie
Trix
Tucker
Turkey
Twiggy
Twinkie
Country Dog Names That Start With 'U'
Country Dog Names That Start With 'V'
Vale
Valerie
Valley
Vanessa
Vanna
Country Dog Names That Start With 'W'
Washington
Wave
Wayne
Whipper
Willie
Winchester (Winchie)
Winston
Winter
Woody
Country Dog Names That Start With 'X'
Xander
Xanti
Xassy
Xena
Ximenez
Country Dog Names That Start With 'Y'
Yella
Yeller
Yelper
Yipper
Yoomie
Country Dog Names That Start With 'Z'
Zac 
Zamboonie
Zelda 
Zester
Ziggy
Zimba