Designer pups are extra special canines. They are unlike any other, and a perfect blending of two (or sometimes more) breeds. With that in mind, such extraordinary pups need the most fabulous designer dog names to make them stand out even more!
Exotic names such as Arcona, Fjallraven, and Ippolita are great options for your unique pup. Speaking of designer names, fashion-forward labels such as Armani, Burberry, Chanel, and Coach are just as perfect for your adorable furbaby.
Here are dozens more designer dog names that will make your pup stay ahead of the pack in terms of coolness! Have a look at these names and pick out the one you like the most from this list.
Designer Dog Names That Start With 'A'
A.P.C.
Abba
Abra
Acorn
Adidas
Akola
Alevi
Alfaparf
Aloxxi
Alpen
Alpine
Amanda
Amazon
Ambush
Amina
Animal
Annika
Apex
Apple
Aquaguard
Arcona
Armani
Armour
Art
Asai
Ashley
Asics
Asos
Atelier
Aureliana
Aurore
Avanti
Avondale
Azzi
Designer Dog Names That Start With 'B'
Bahama
Balenciaga
Bella Vita
Billabong
Bosideng
Boss
Bulgari
Burberry
Designer Dog Names That Start With 'C'
Calvin
Camper
Cartier
Champion
Chanel
Coach
Columbia
Converse
Costa
Cutter
Designer Dog Names That Start With 'D'
Dallamano
DC
Desigual
Diesel
Dior
Disney
Dockers
Dolce
Designer Dog Names That Start With 'E'
Easton
Edith
Eleanor
Elf
Eli
Elijah
Ella
Ethan
Designer Dog Names That Start With 'F'
Falke
Fay
Fendi
Fila
Fjallraven
Footjoy
Fossil
Friends
Designer Dog Names That Start With 'G'
Gabbana
Ginori
Giorgio
Givenchy
Goose
Gottex
Gucci
Guess
Guidi
Designer Dog Names That Start With 'H'
Harley
Hello Kitty
Helmut
Hennes
Hermes
Herno
Hickory
Hilfiger
Hobo
Hudson
Hugo
Hunter
Hush Puppies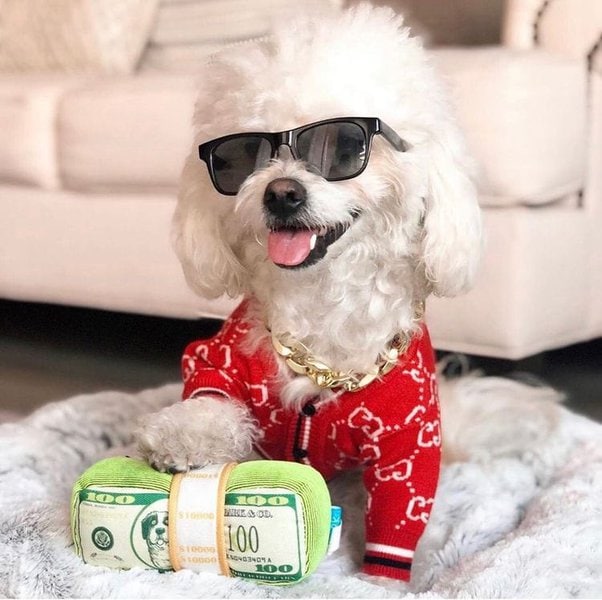 Designer Dog Names That Start With 'I'
Ian
Iceberg
Indigo
Ippolita
Isabel
Isaiah
Issey
Ivy
Designer Dog Names That Start With 'J'
Jade
Jag
Jasmine
Jocelyn
Joie
Jordan
Jurassic
Designer Dog Names That Start With 'K'
Kali
Kamali
Khloe
Kiton
Klein
Kors
Kylie
Designer Dog Names That Start With 'L'
Lacoste
Lee
Lenox
Levis
Lilipi
Loewe
Looney
Loreal
Louis
Designer Dog Names That Start With 'M'
Maddalena
Madison
Marc
Mauritz
Maybelline
Michael
Miu Miu
Miyake
Moncler
Monki
Moschino
Mud Pie
Designer Dog Names That Start With 'N'
Natasha
Next
Nickelodeon
Nike
Nintendo
Norma
Nuloom
Nyx
Designer Dog Names That Start With 'O'
Oggie
Olympiah
Oscar
Osta
Oxo
Ozone
Designer Dog Names That Start With 'P'
Pacifica
Paco
Paige
Pandora
Parosh
Peanuts
Polo
Prada
Primark
Psycho Bunny
Puma
Designer Dog Names That Start With 'Q'
Qi
Quay
Queen Bee
Queenie
Quiksilver
Quinn
Quoddy
Qupid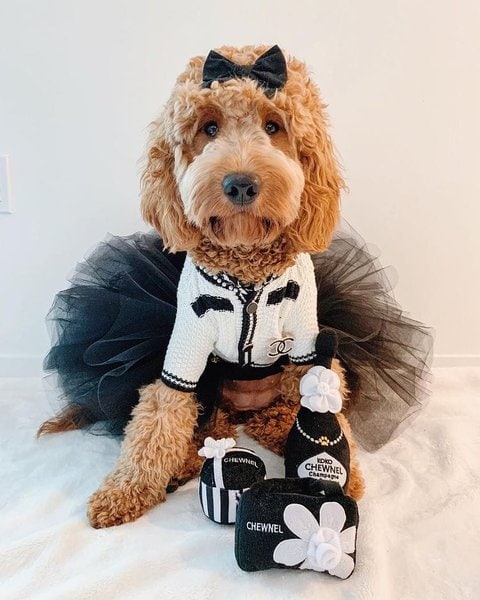 Designer Dog Names That Start With 'R'
Ralph Lauren
Rayban
Rebecca
Reebok
Reef
Religion
Rhone
Ripcurl
Rolex
Roxy
Ruggable
Russell
Designer Dog Names That Start With 'S'
Saint Laurent
Salvatore
Seafolly
Skechers
Sperry
Stussy
Supreme
Designer Dog Names That Start With 'T'
Tag
Tahari
Tiffany
Timberland
Todd
Tommy
Trina
Trotters
Designer Dog Names That Start With 'U'
Ugg
Uma
Ummi
Uniqlo
Unite
Unity
Designer Dog Names That Start With 'V'
Valentino
Vans
Velvet
Veneta
Versace
Victoria
Villa
Vince
Vogue
Vuitton
Designer Dog Names That Start With 'W'
Walker
Warner
Wella
Wenko
Wolverine
Designer Dog Names That Start With 'X'
Xander
Xenia
Xero
Ximena
Xkarla
Xrocker
Designer Dog Names That Start With 'Y'
Yamaha
Yanni
Yasmin
Yoshi
Yuna
Yves
Designer Dog Names That Start With 'Z'
Zac
Zack
Zanaboni
Zanat
Zanella
Zara
Zeus n Dione
Zhoe
Zigi Soho
Zilver
Zotos
Zuo
Zwilling