Looking for your next road trip with your dog?
These dog-friendly hotel chains in the USA are perfect for traveling with your furry friend. From pet-friendly rooms to on-site dog parks, these hotel chains go above and beyond to make sure both you and your pet have a comfortable and enjoyable stay.
Let's dive into 38 of these dog-friendly hotels and what they have in store for you. Our top three dog-friendly hotel chains are: The Best Western, Motel 6, and the Four Seasons.
38. Motel 6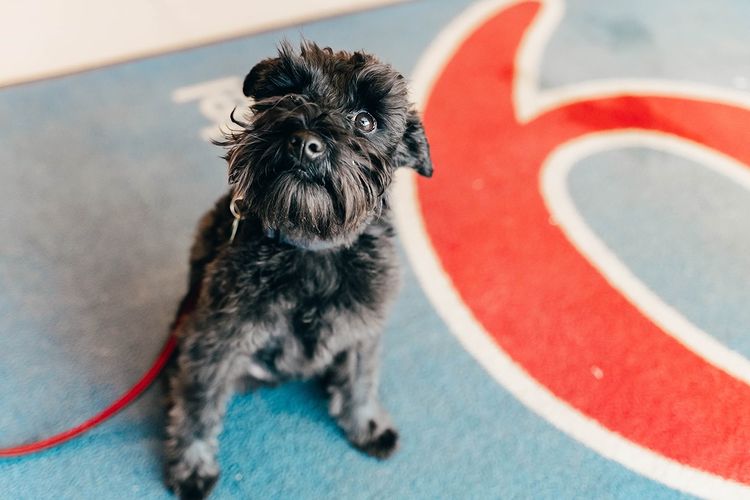 Motel 6 is the ultimate dog hotel and is actually endorsed by the American Kennel Club. They take the idea of being dog-friendly to the next level by not only allowing pets in all their facilities but also doing so for free.
While they do impose two dogs per room limit, they do not restrict owners in terms of size and breed. You just have to take care of your dog and keep them well behaved to avoid damage and issues with other guests.
37. Four Seasons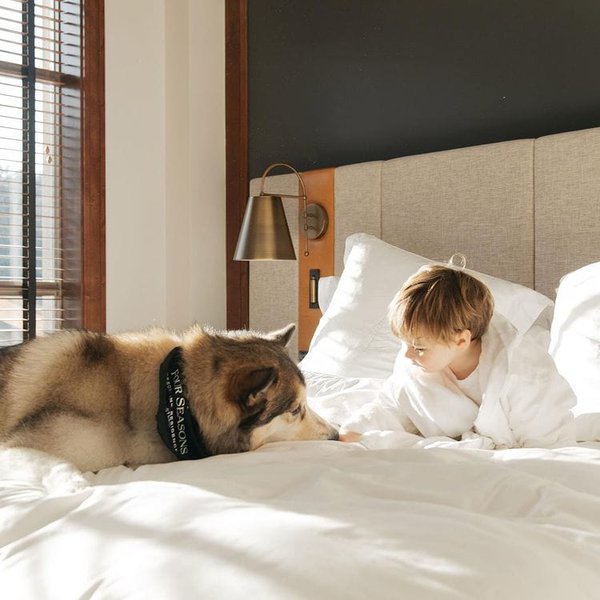 The Four Seasons is quite fancy and is ideal if you want a ritzy experience during your trip with the dog. They also do a lot more than offer accommodation. They will give your dog a plush bed, freshwater, and high-quality treats. All this plus the accommodation is absolutely free for dogs under 30 pounds.
Some even offer doggy menus and access to facilities like grooming and walking through the concierge.
36. Lexington By Vantage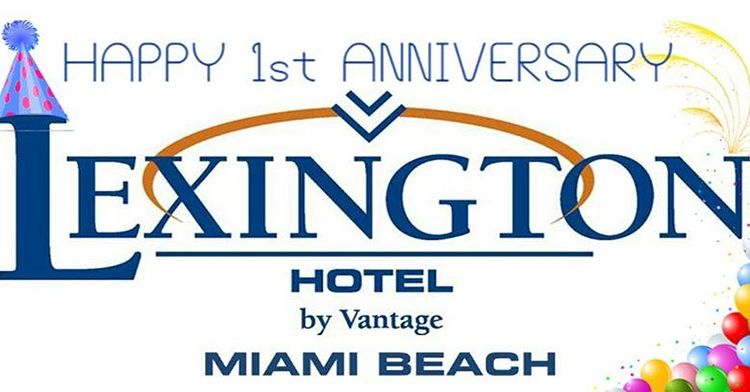 These midscale inns and hotels are ideal for families on a budget who still want decent quality accommodations and facilities. The best part is that you get to bring your dog with you as long as you let them know beforehand.
Most of these hotels not only let you bring your dog to the property but also leave it if you have errands to run or places to explore. You just have to leave them in a kennel for housekeeping.
35. Econo Lodge And Suites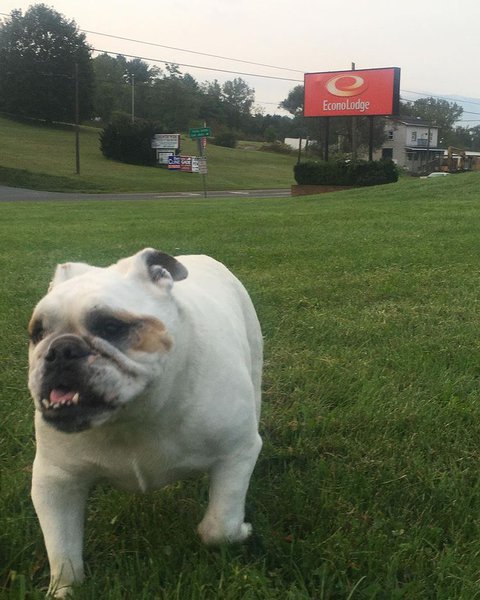 Econo Lodge and Suites is part of Choice Hotel's economy variety that is ideal for midrange budget traveling. About 380 of their locations are pet friendly which is fantastic especially for road trips as they are very easy to find around the country.
In addition to the pet fees and weight limits, their policies have you as the owner liable in case the dog causes any damage in the room or in the property.
34. TownePlace Suites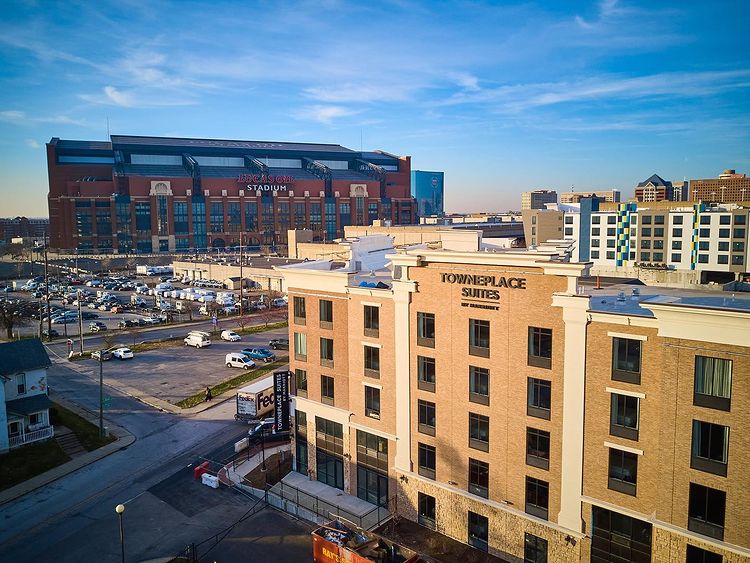 This is another chain under the Marriott Group that stands out on our list as an extended stay option. This makes it ideal both for vacation trips and business trips where you want your dog to come along with you.
They offer a perfect home away from home vibe with their in-suite amenities from their entertainment spaces to their kitchenettes. All you will need is some toys and your dog should feel right at home.
33. Renaissance Hotels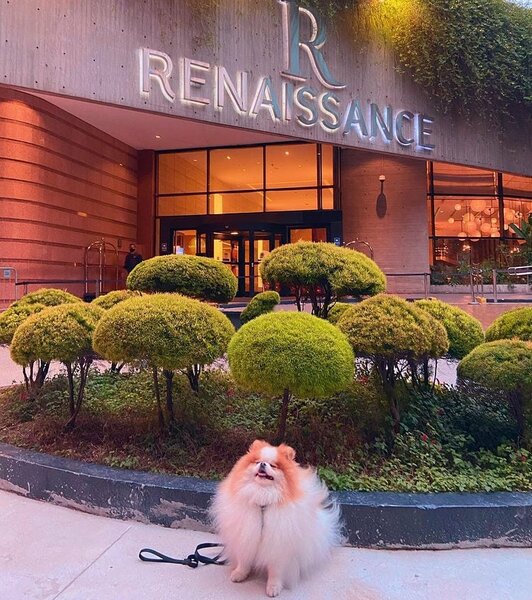 This is another chain under the Marriott group that has a total of 44 pet-friendly locations. This is a fantastic option for your dogcation if you want to do more than just sit around in your hotel room all day.
With their Renaissance Hotel Navigator Program, you will have all the information you need on local attractions including those that welcome pets. That way, you have several fun activities to fill your day with.
32. Super 8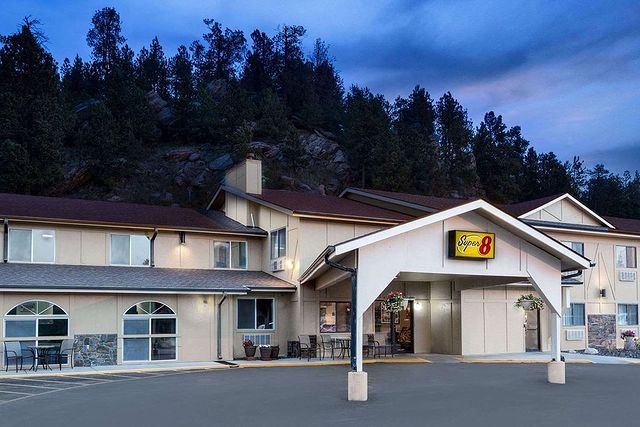 This is one of the largest hotel chains on our list with more than 2800 properties over the world. It is a fantastic low-budget option that has locations in all of America's main attraction cities. It is therefore another fantastic option if you are taking a cross-country trip with your pooch.
While most of these facilities may be dog-friendly, not all of them will allow you to bring your pooch. The only way to know what to expect is to call ahead so make sure to do this as you are booking.
31. Courtyard Hotels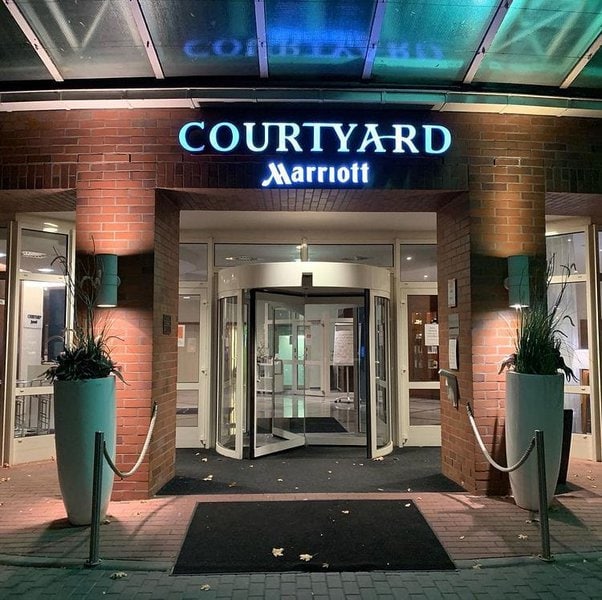 Courtyard Hotels by Marriott are a group of mid-range hotels with more than one thousand locations. Most of these allow guests to bring their pets with them on their vacations.
While it is a mid-priced chain, its pet fees are among the highest on our list. However, they also happen to have the highest weight capacities allowing dogs of up to 125 pounds where most other options set the limits at 80 pounds.
30. Rodeway Inns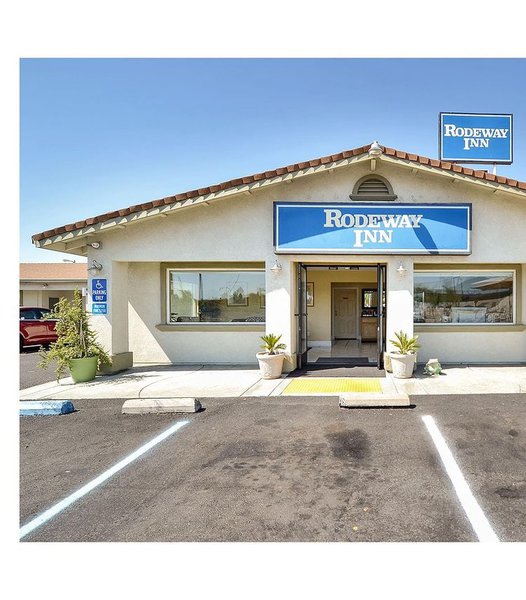 This American-based economy chain of hotels accepts pets at most of their locations. As with most other options, location-specific fees and weight limits apply for a maximum of two dogs.
However, they also impose additional restrictions the most interesting being the breed restriction so make sure to ask whether they will let your pooch breed in. They also have strict policies prohibiting having dogs in the bed for the sake of other future clients.
29. Quality Inn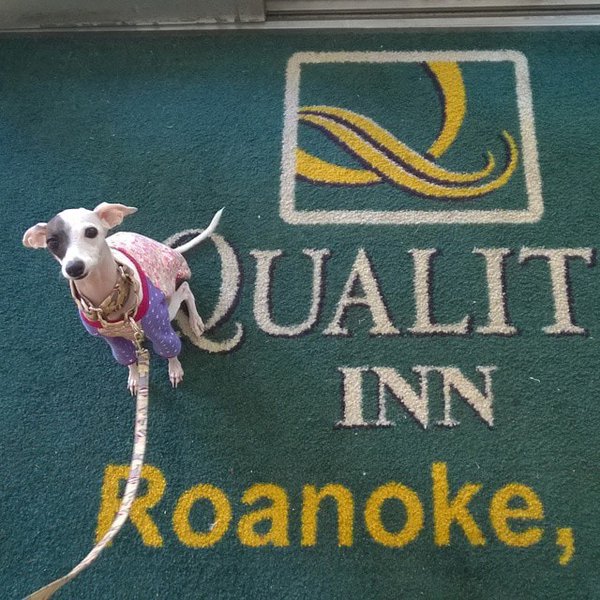 This chain is a part of the Choice Hotels group and is considered one of the most pet-friendly options. In addition to letting you bring your pet with you on your trip, these guys facilitate activities on their grounds from walks to outdoor playtime.
Just make sure to orient yourself with restricted sections including dining spaces and you and your furry best friend should have a fantastic stay during your vacation.
28. Travelodge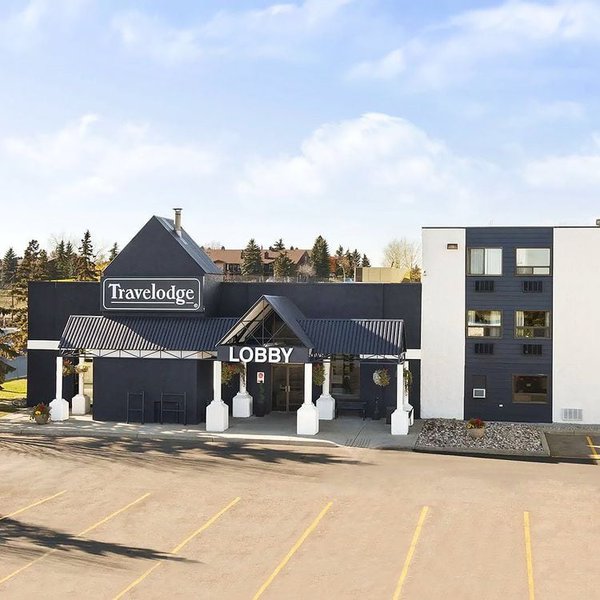 This is a part of the Wyndham International Hotel Chain. These hotels are popular for their discounted rates that allow you to enjoy a fun trip with classy accommodations without breaking the bank.
This affordability is also reflected in their pet fees which are among the lowest in our list of pet-friendly hotel chains. Unfortunately, not all Travelodge locations accommodate pets so confirm before booking a room for your vacation with your doggy.
27. Ascend Hotel Collections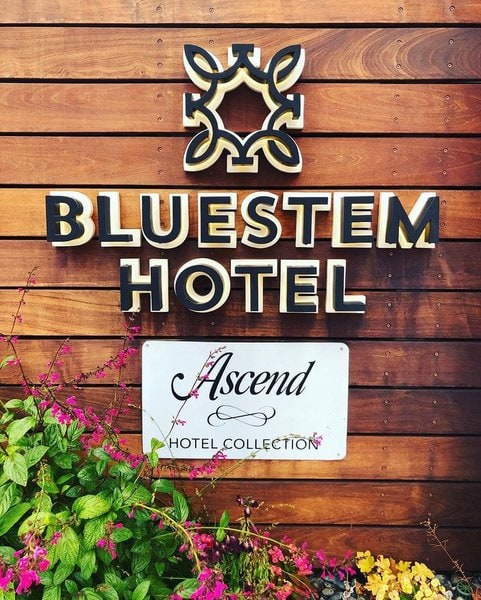 If you want truly boutique accommodations for your vacation, Ascend Hotels have a lot to offer. They have some of the most unique and breathtaking locations from seaside getaways to properties in the heart of some of America's liveliest cities.
The best part is they are very pet friendly with most of the locations allowing guests to bring their pets along with them for the trip with conditions based on the number, weight, and breed of the dogs.
26. Candlewood Suites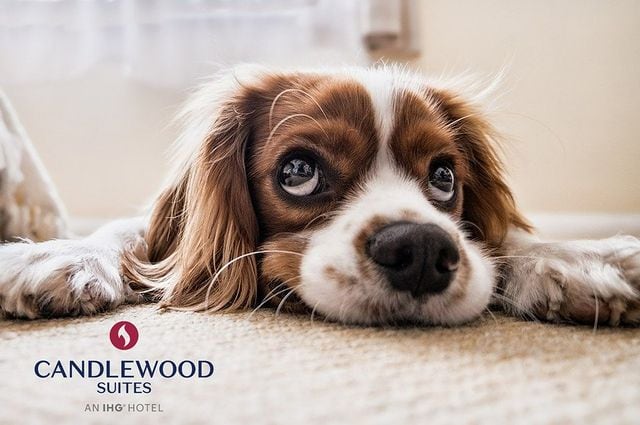 This is one of the higher-end options and with the luxury and state-of-the-art amenities that you get, it is definitely worth the splurge. Candlewood Suites is a part of IHG which is one of the dog-friendliest hotel mega chains.
Something very important to note with this option is that they require that you bring proof of up to date vaccination if you wish to have your dog stay with you at their pet-friendly locations.
25. Clarion Inn And Suites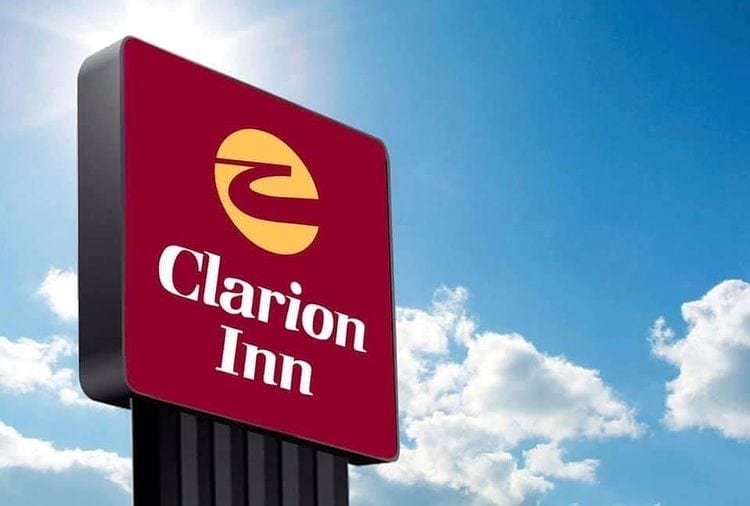 This is another entry from the Choice Hotels group. What sets it apart is its focus on facilitating business travel needs to be matched by everything from their room setups to their on-site facilities. This is ideal for one of those work and play trips where you want your dog to come along for some company.
There are 250 locations worldwide but only a fraction of them allow pet owners to bring their furry buddies along. Therefore, make sure to confirm in advance before making any solid plans.
24. MainStay Suites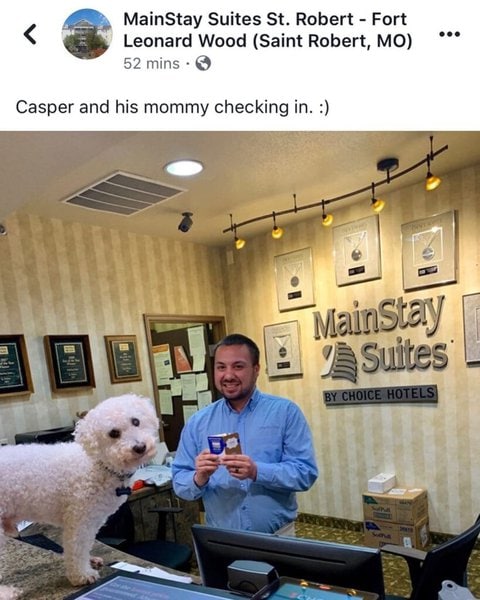 Featuring another entry from the Choice Hotels Group, MainStay Suites has an extended stay model and includes apartment-style suites. These are ideal if you are planning really long trips with your dog and you do not want them to develop cabin fever from being cooped up in one tiny space for too long.
They have 30 locations around the country that allow pets so you have plenty to choose from if you are planning a cross-country trip.
23. Hotel Indigo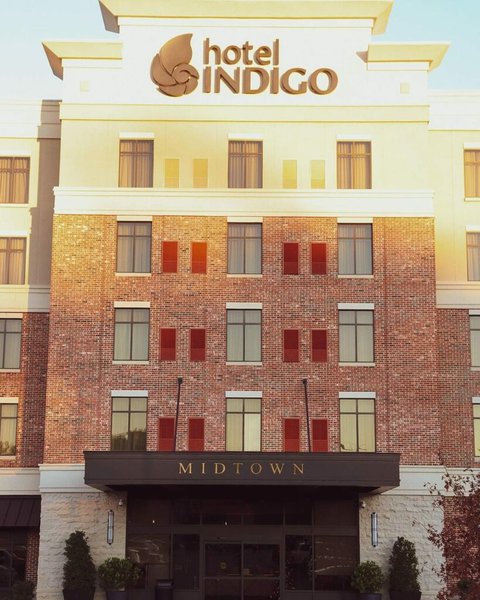 This is IHG's boutique chain of hotels known for their very unique locations, architecture, and décor themes. The fact that they allow dogs into most of their locations just adds to this charm making them definitely worth considering for your dogcation.
One of the best things about their pet policies is that it is on a "per stay" basis and not "per day". This just makes it even better as a choice for extended trips.
22. Novotel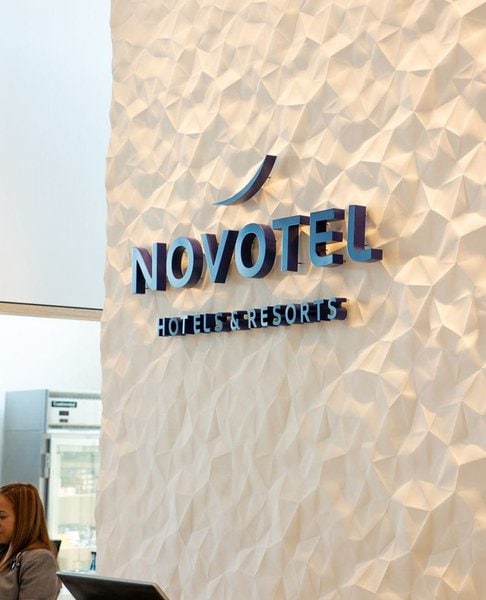 This dog-friendly option only has one location in the United States that allows dogs and that is in New York. Most of its pet-friendly properties are in other countries including Canada.
What lands it a spot on our list despite the limited national coverage is the fact that most locations do not charge an extra pet fee for the dog. So if you are traveling to New York or Canada and you want to save some extra cash on the trip, this is definitely a chain worth looking into.
21. America's Best Value Inn By Vantage
This is another awesome economy hotel option for people traveling with their dogs. Most of their locations across the countries will allow a maximum of 2 pets.
However, even with pet-friendly locations, only specific rooms are designated for pet owners so you may have to book in advance in order to secure you and your furry best friends a spot. Some locations also limit the stay to 2 nights for guests with pets.
20. Holiday Inn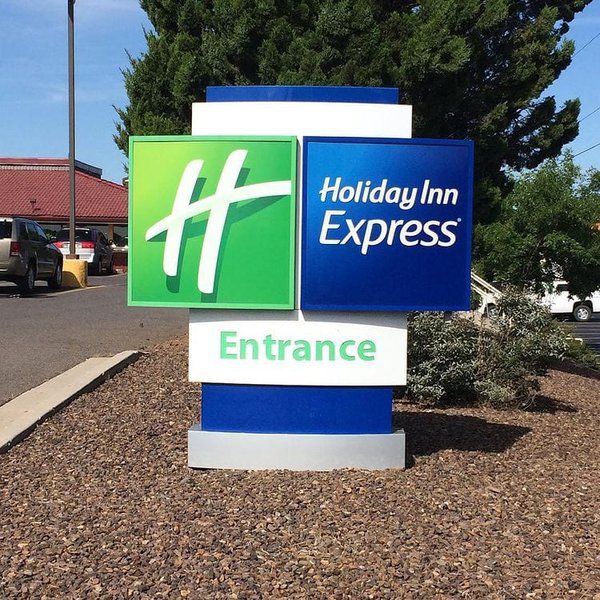 This is one of the best-known mid-range hotels on this list with more than 1100 locations all around the world. about 450 of these are actually pet friendly so find out before you book your stay. 
In some locations, you will get more than accommodation for your dog with access to different facilities on the property for some outdoor playtime. You could also get information on fun activities around the hotel to try out with your doggy from the staff.
19. Days Inn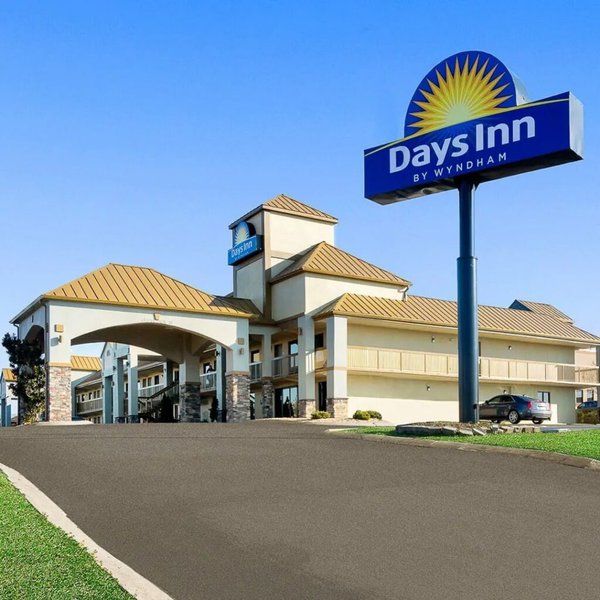 Days Inn is a part of Wyndham chains and has more than 1700 locations making it another one of the best-known dog-friendly chains on our list.
Almost every location accepts dogs but it doesn't hurt to call ahead to confirm. Some actually allow up to 3 pets per room which is much higher than the 2 or even 1 dog per room limit imposed by most pet-friendly hotels on our list.
18. Stay Pineapple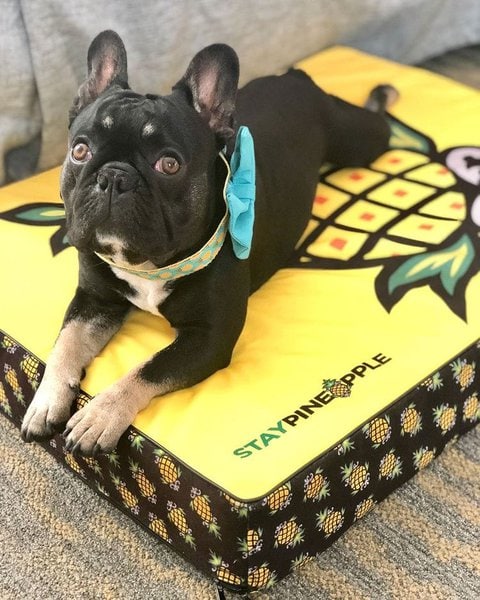 This chain takes pet friendly to a whole other level. They not only allow you to bring your pet along on your trip but also offer you different amenities to make their stay more comfortable. This includes a water bowl, treat tins, and waste bags.
The best part is that it is all branches that allow guests to bring their dogs. They also do not impose weight limits. However, their charges are pretty high and on a nightly basis so you will have to budget accordingly.
17. Ritz Carlton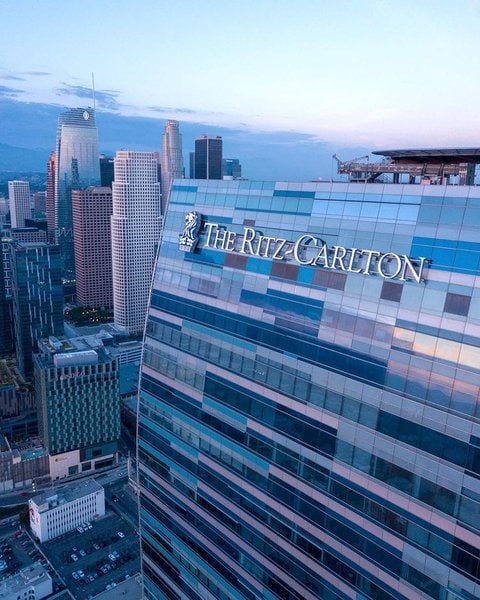 This is one of the higher-end options on this list that is ideal if you want to treat your pooch to a holiday full of luxury and pampering. One thing definitely worth appreciating about this chain is that they take the effort to make the trip as comfortable as possible for the dog.
This includes offering things like brand new bowls and comfortable dog beds as the pooch is not allowed on your bed.
16. Peninsula Hotels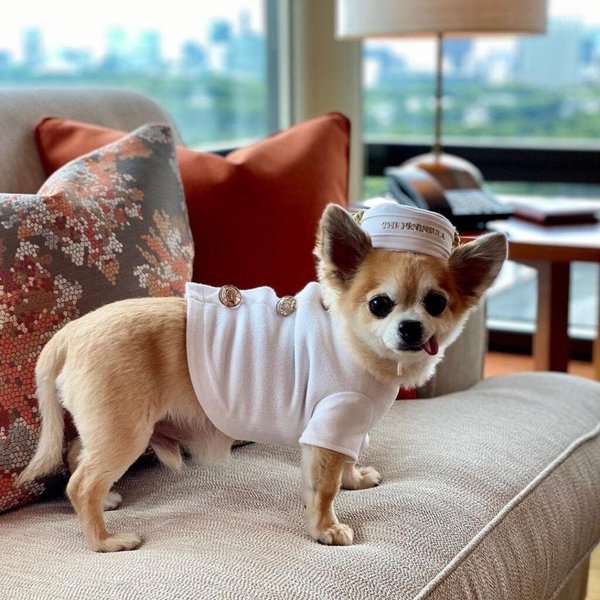 This is another high range option where pet-friendly locations go out of their way to make your pet comfortable with special accessories from bowls to beds.
They allow a maximum of 2 pets per booking. What is unique about their pet policies is the fact that they do not have a specific weight limit. They just have different pet charges for pets under 30 pounds and those over the limit.
15. Residence Inns By Marriot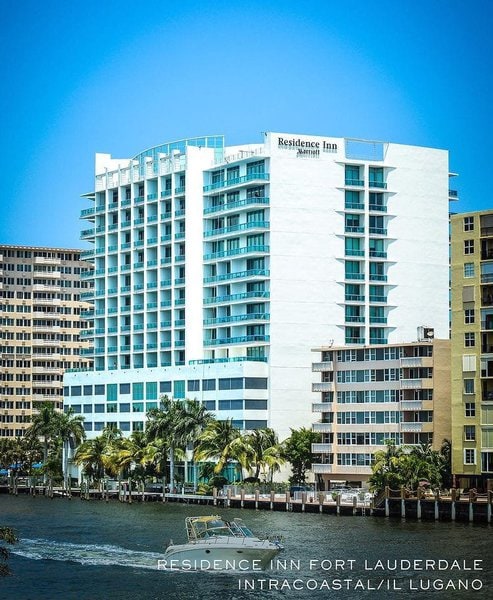 True to their name, Residence Inns offers an extended stay model that is perfect if you want a long home away from home type of vacation. With the spacious suites and numerous amenities, you will feel right at home on your vacation.
The best part is that all Residence Inn locations allow pets. They have different fees and weight limits, of course, so make sure to consult on this before you book.
14. Kimpton Hotels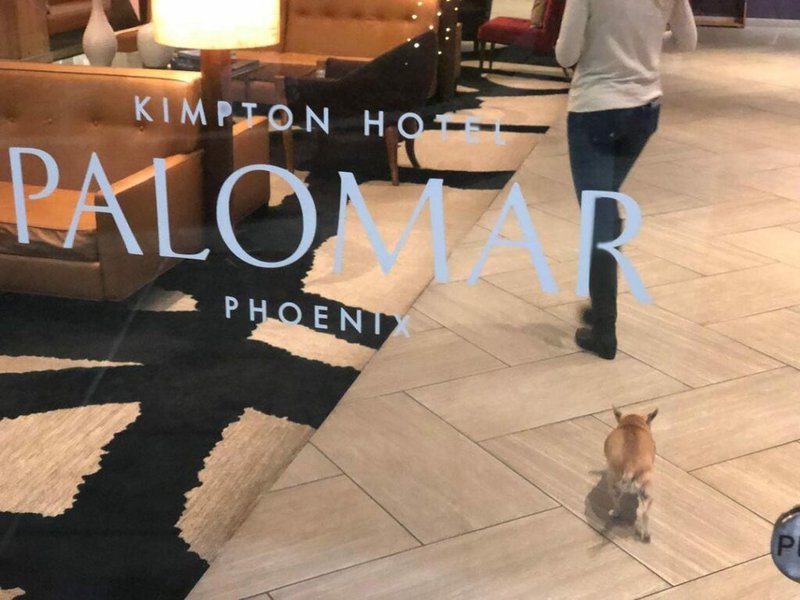 This is another awesome pet-friendly hotel chain if you want boutique accommodations for your trip. They are dedicated to ensuring that you and your pet have as awesome a stay as possible while lodging at their locations.
They will offer your dog a plush dog bed as well as mats for your pooch to lounge on or sleep in at night. They also offer food and treat bowls so you may not have to carry any of your own.
13. Drury Inn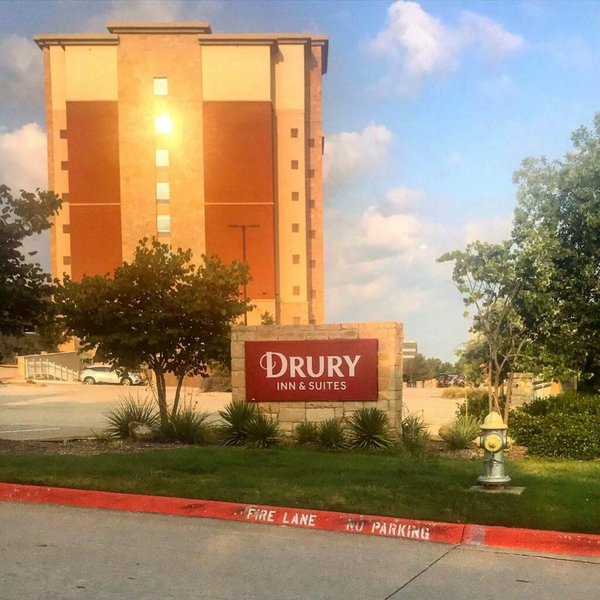 Drury Inn allows a maximum of 2 pets in their pet-friendly locations. However, there is an added condition that the combined weight of the dogs should not exceed 80 pounds.
The properties also tend to limit the dog's access to spaces outside the room. However, they often have designated outdoor spaces for playtime and potty breaks. With the latter, they also offer waste bags for your convenience. Finally, you will have to ensure that you keep the pooch on a leash the entire time they are in public spaces.
12. Aloft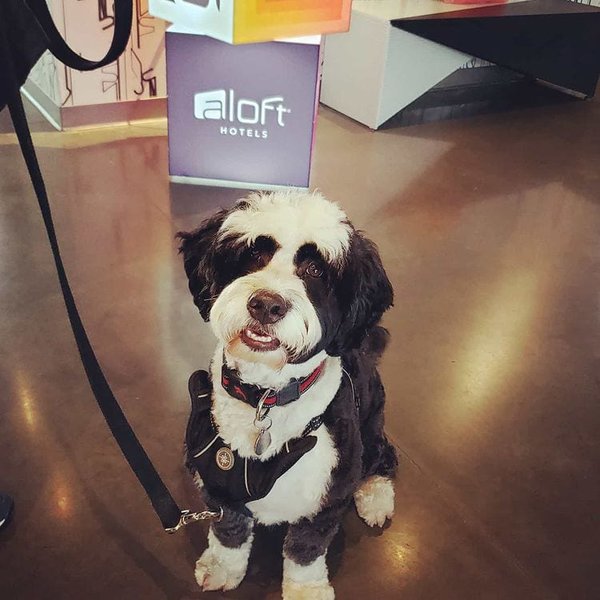 This is one of the smaller chains on our list with 183 locations in North America. However, their lack of numbers should not be grounds to dismiss them as pet-friendly options for your vacation with your furry best friend.
What sets them apart is the fact that most locations have a pet-friendly program that offers complimentary accessories as well as treats for your pooch to ensure that they enjoy the trip just as much as you do.
11. Hampton Inn And Suites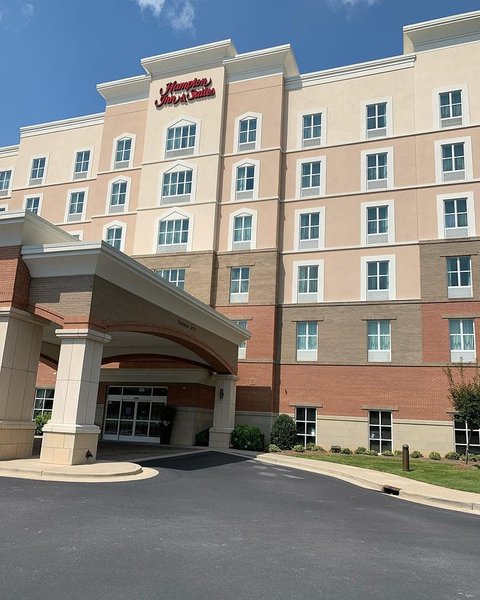 The facilities of Hampton Inn And Suites offer comfortable and classy accommodations at some of the best prices in the industry. It is therefore a fantastic way to pamper your pooch without having to spend too much on accommodation.
For the locations that do allow guests to bring their dogs, there is often a dog-specific charge incurred based on things like breed and size.
Something interesting worth noting is that for locations that do not allow pets, exceptions can be made for support dogs.
10. La Quinta Inn and Suites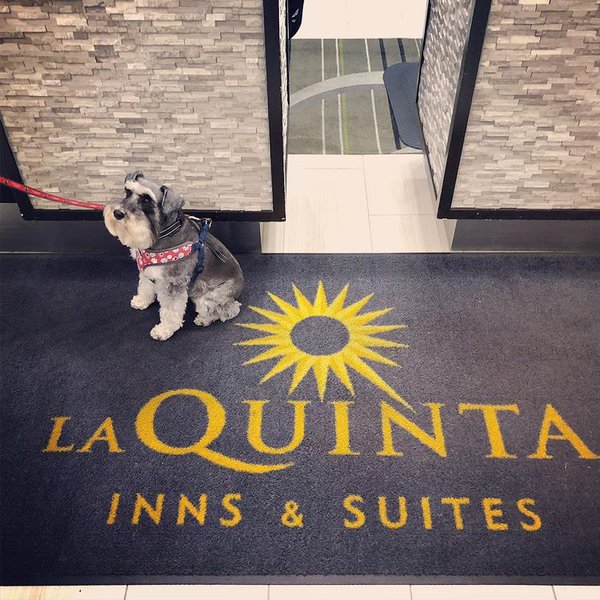 There are more than 800 La Quinta Inn and Suites properties around the country that allow guests to come with their dogs. They have a 2 dog per room limit at a pet fee. However, there are some locations that do not charge the pet fee in some special conditions.
With their convenient locations and pocket-friendly room options, it is definitely worth considering as an option for multiple-stop road trips with your pooch.
9. Extended Stay America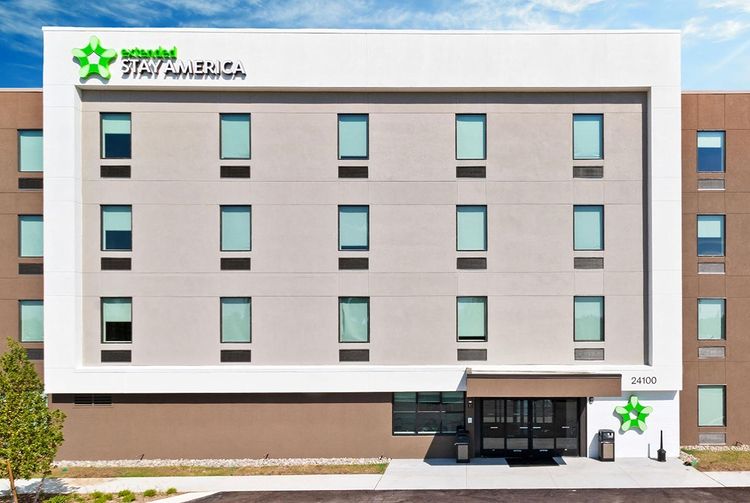 This extended-stay hotel is perfect if you want to spend several weeks to months on vacation with your dog. In addition to the accommodation pet fees, these locations charge additional cleaning fees on a monthly basis.
They also have location-specific size limits based on dog length and height. However, you can get approval for larger dogs and even for more than the 2 dog limit by calling ahead and pleading with your case.
8. DoubleTree By Hilton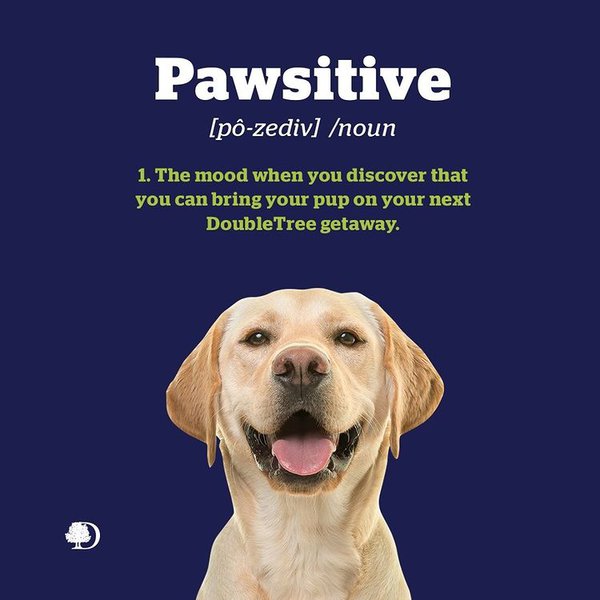 There is more than 120 DoubleTree by Hilton locations that allow you to bring your pet with you on your vacation. A few of them have outdoor lounge areas where you can play with your pet. Some of them also have on-site relief areas and waste bags provided on request.
This is another chain where you will be required to pay a specific damages deposit that will be refunded at the end of your stay.
7. Comfort Inn And Suites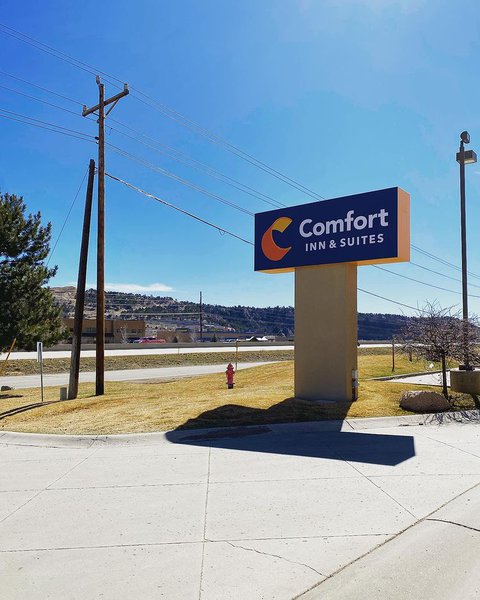 With more than 550 locations to choose from, the Comfort Inn and Suites chain stands out as one of the best options for pet owners who want to take trips with their favorite furry buddies.
Their pet fees differ from location to location but are charged on a nightly basis so call ahead for easier budgeting.
They also have weight limits that are determined by each hotel's pet-related policies.
6. Westin Hotels And Resorts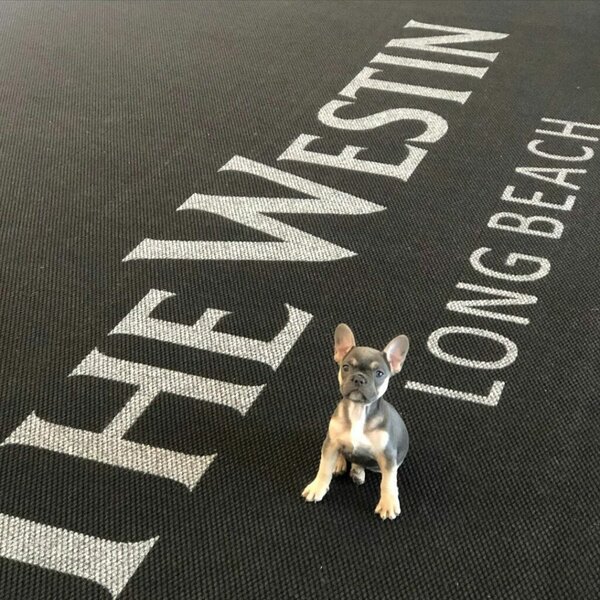 Westin Hotels are known for how well they treat their four-legged, furry guests. What is probably the most exciting thing to look forward to is the welcome kit that includes tasty treats and fun toys to keep your pooch busy during the stay.
You will also be provided with a dog bed, food, and water bowls, as well as dog tags.
Just make sure to let them know ahead of time that you are planning on bringing the dog so they can prepare these goodies.
5. Loews Hotels And Resorts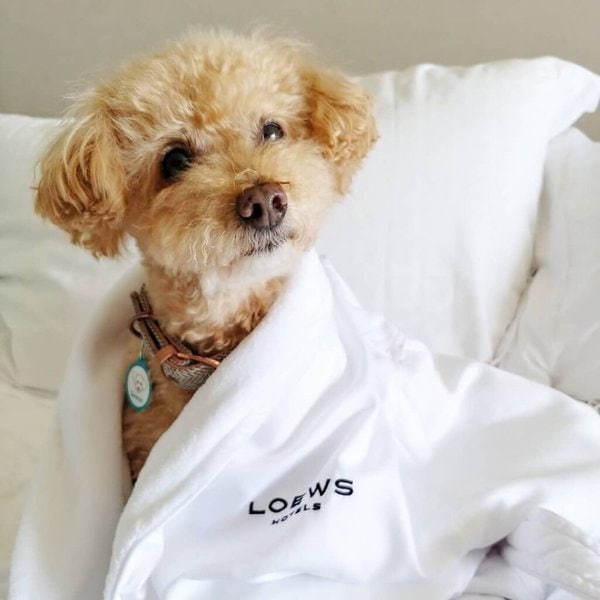 There are a lot of awesome things to say about Loews Hotels and Resorts in general but as a pet parent, nothing is as awesome as their Loews Loves Pets program. This is dedicated to offering your dog everything they need from treats to accessories for their comfort and your convenience.
The best part is their gourmet dog food menu prepared fresh and with vet-approved recipes for those days you want to treat your pooch to a fancy meal.
4. Red Roof Inn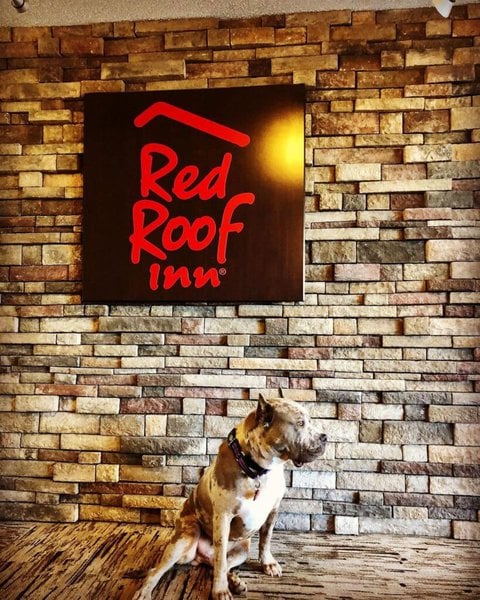 The Red Roof Inn is ideal for pet parents traveling on a tight budget. First off, the mid-range hotels have very nice, affordable rates despite having very clean and classy accommodations.
There is also the fact that at some locations, you get special discounted rates if you come with your pet.
And the best part is the fact that pets are accommodated absolutely free of charge. Just call ahead and let them know your fur baby is coming along.
3. Best Western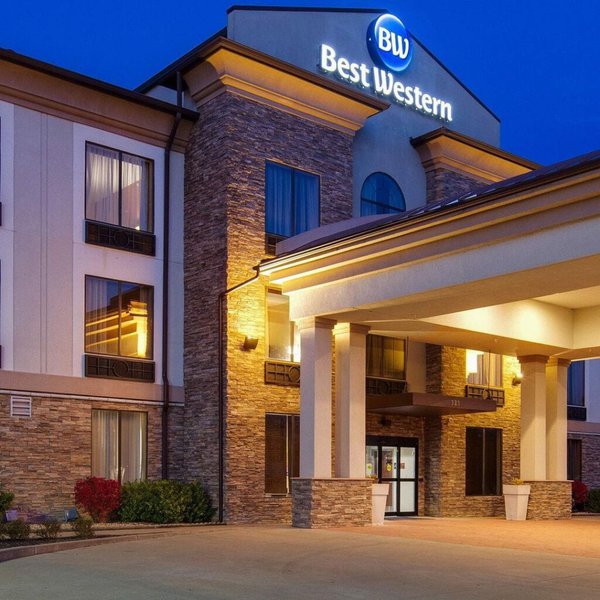 This chain has the most options to offer as far as pet-friendly locations are concerned with more than 1600 properties welcoming guests with their dogs. They allow the owner only 2 dogs per room with a maximum weight limit of 80 pounds for each dog.
Something important you need to prepare for is their refundable damage deposit. If the dog does not cause any damage to the property at the specific location, you will get the entire deposit reimbursed at checkout.
2. Intercontinental Hotels And Resorts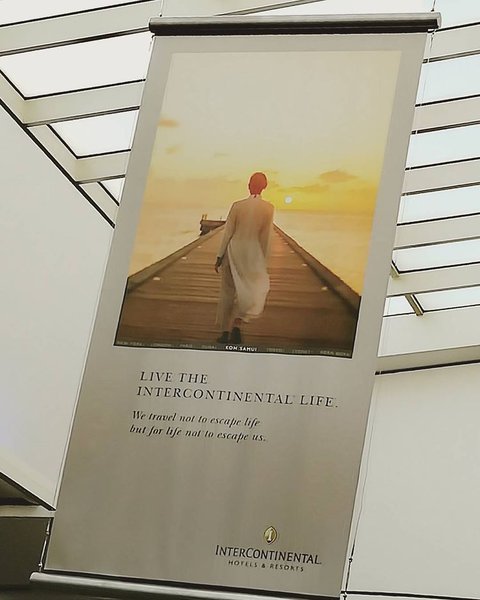 This is a part of the prestigious IGH brand and is one of the best high-end hotel options for your dogcation. However, it is important to note that not all Intercontinental Hotels accommodate pets with only 39 around the world allowing guests to bring their furry best friends.
It is therefore important that you call ahead just to confirm if they allow it. This will also allow you to find out about any weight and number limits as well as hotel-specific pet fees.
1. Home2Suites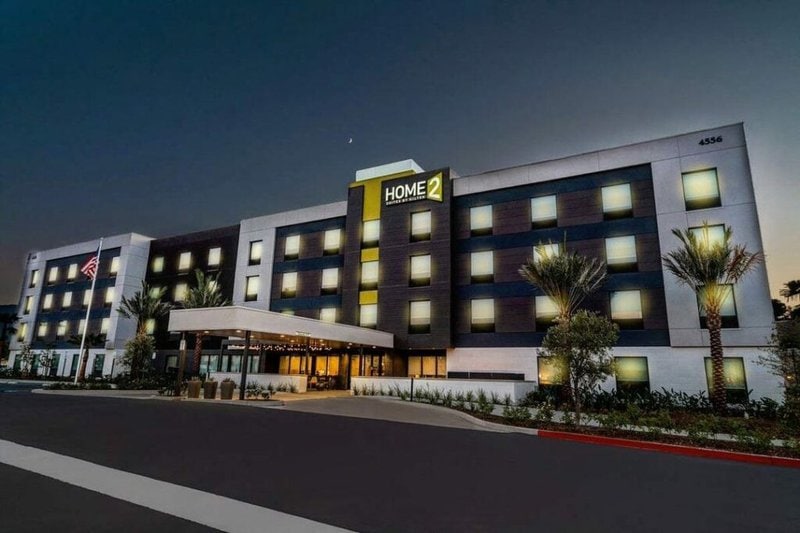 Home2Suites is a part of the Hilton group of hotels and is one of the most welcoming as far as pet guests are concerned.
Each hotel has its own dog size limit and pet fees but they will allow you to bring at most 2 pets on your trip.
The best part is that with a leash, you can roam around the grounds and outdoor spaces. You just have to make sure they stay away from the pool and breakfast areas.
---
Related Questions
---
What Does A Pet-Friendly Hotel Mean? 
A pet-friendly hotel could mean one of two things. The first is the general description where pet-friendly hotels allow guests to bring their dogs into their rooms with certain restrictions. The other type of pet-friendly hotel takes things to the next level offering not only accommodation to the pet but also special facilities like play spaces and pet menus.
Can You Leave A Dog Alone In A Pet-Friendly Hotel? 
There are some hotels that allow guests to leave their pets in the hotel. However, it is best to confirm with management first before doing this. It is also important that you get the pet acclimated to the space before leaving them to avoid traumatizing them psychologically.
Can You Sneak A Dog Into A Hotel? 
Technically, you can sneak a dog into a hotel if you are crafty enough; but this doesn't mean that you should. In most hotels with no-pet policies, this may be grounds for immediate eviction and could even land you with fines. Even with dog-friendly hotels, it is best to let them know you are bringing your pooch with you.