There are many reasons why many Americans and other nationalities are drawn to living in Tennessee. For one, the state does not impose a tax on personal income at the moment. Secondly, the cost of living is comparably more affordable. Plus, its booming economy makes it easier for new residents to find a job.
The estimated city population of Nashville is a little over 700,000, and approximately 47% are dog owners. As such, Nashville has become a dog-friendly city that welcomes Fidos in many shops and restaurants. Of course, as a dog owner, you want your pooch to look at its finest while walking on the streets, and the best way to achieve that is by availing of professional dog grooming services.
Are you still searching for where to take your Fido for some pampering? We've reviewed 22 dog grooming salons that are highly rated by their loyal patrons. So without much ado, here are the places to avail of dog grooming services.
22. Kumos Mobile Pet Spaw (Cloud 9 Mobile Grooming)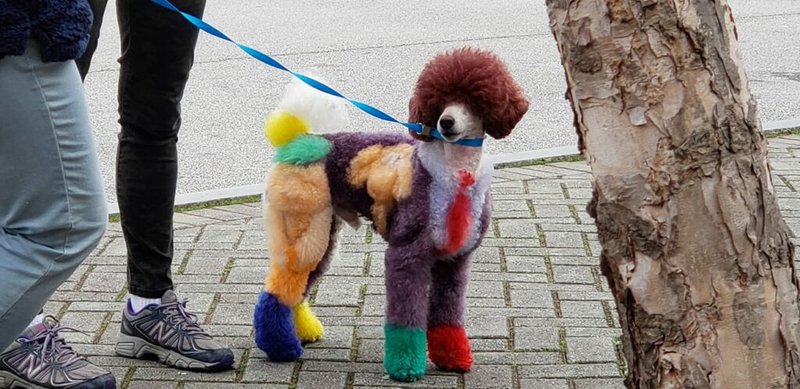 Founded in 2008 by Susan Gates, Cloud 9 Mobile Grooming Salon was recently purchased by Sabrina Stephens on October 1, 2022. The salon is transitioning to its new name, Kumos Mobile Pet Spaw. Working for Sabrina are four experienced dog groomers and an operation manager who is knowledgeable in answering all your queries regarding mobile pet grooming.
Patrons can call the salon for a free estimate. Take note that they strictly implement a weight limit for their services. Full grooming services have a weight limit of up to 50 lbs for dogs, while an 80-lb dog can be accommodated but is only limited to bath services.
It is by law in Tennessee that all dogs to be groomed should be up-to-date with their rabies vaccination. Cloud 9 Mobile Grooming Salon also requires dogs to be vaccinated against infectious diseases to stop the spread of illnesses during grooming.
Highlights
The new owner of the salon is transitioning all her grooming vans to a more compact and maneuverable van type such that these vehicles can enter with ease even in tight spaces around Metro Nashville.
The groomers use quieter and cooler grooming dryers to eliminate fear and stress among dogs.
Available on the website are valuable tips and web resources, like a guide on how to remove the skunk smell without having to go to a grooming salon.
For severely matted dogs, the groomers have the right to refuse de-matting services unless dog owners will agree to a full shave.
Services
Full-Grooming Services

Bathing
Haircut
Hygiene and sanitary trim
Nail grinding

Bathing Services

Bath
Brushing
Nail clipping
Ear cleaning
Deshedding
Anal gland expression
---
21. Dippity Do Dog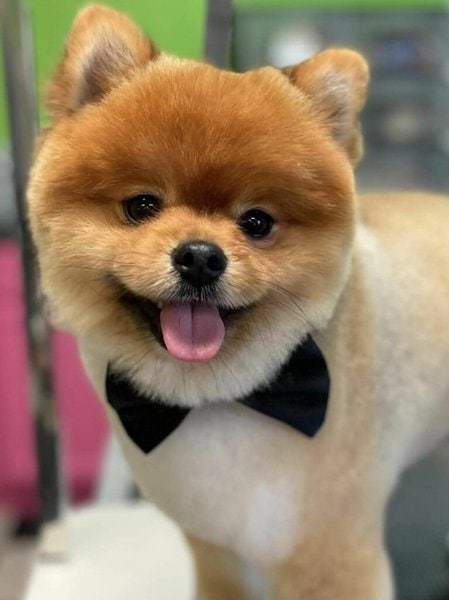 Holly Murry, a certified animal lover, opened the salon with a vision of combining a stress-free dog grooming salon environment with an in-shop boutique. Patrons can purchase toys, trendy dog clothes, and gourmet doggie treats at reasonable prices.
Dippity Do Dog grooming salon accepts grooming dogs of all sizes and shapes. Dog owners like you can choose which services you want for your fur baby, be it a thorough cleaning with hair trim or perhaps, your pooch only requires a simple bath or just some nail and paw pampering. Do you have a problem with your dog's heavy shedding? It will not be a problem because you can take your Fido to Dippity Do Dog Salon for a striping service that is proven to control shedding for up to 6 weeks!
Great news for those of you who are availing of their services for the first time because you can enjoy a $5 discount. Appointments can be done by calling the phone number provided above or just sending a text message.
Highlights
The services that require appointments are full-service grooming, full-service bathing, de-matting, pawdicure, and FURminator shed-less treatment.
The services that do not require an appointment are nail clipping, anal gland expression, and tooth brushing.
The salon is easy to find because it is located in Sugar Valley Market Place, which sits next to SouthSide Grille, formerly known as Sofie's Bistro.
Prices of services depend on the breed, size, and coat condition.
Services
Full-Service Grooming

Spa bath
Ear cleaning
Nail trimming
Anal gland expression for small and medium-sized dogs
Designer haircut
Bandana

Full-Service Bathing

Spa bath
Ear cleaning
Nail trimming
Anal gland expression but limited to small and medium-sized dogs
Brush out
---
20. Mobile Pet Spaws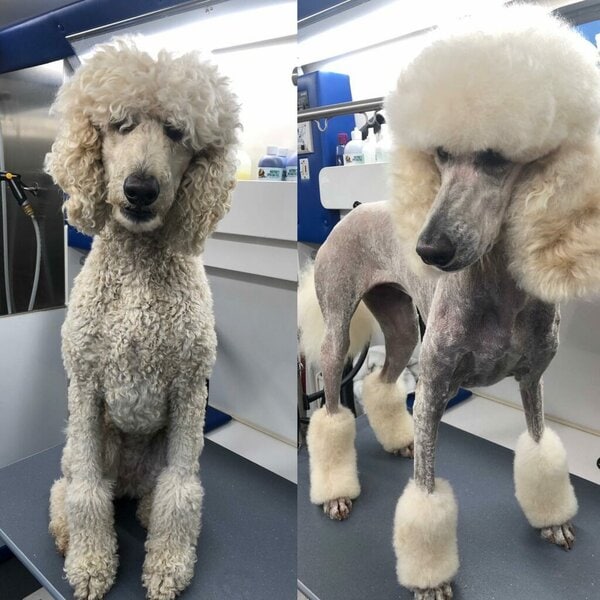 If you have been delaying your trip to the dog groomer because you do not like the inconvenience of driving and the stress that it can give to your dog, why not choose a pet mobile salon? Mobile Pet Spaws is available to home groom dogs of those in Greater Nashville and Middle Tennessee regions right in the comfort of their garage.
Cheyanne and Olivia are just two of the available dog groomers who can pamper your pooch, making them look and smell amazingly good from head to tail. The groomers use specialized bath products to prevent skin irritations. They groom puppies six months of age and senior dogs too.
For those who have aggressive dogs, the groomers, if necessary, may have to use restraints such as dog muzzles for safety reasons. To set an appointment, simply call the office from Monday to Friday, 9 am to 6 pm.
Highlights
The groomers are abreast of the latest trends in breed-specific haircuts, including Poodle haircuts.
The starting price for grooming small dog breeds is $105, while that for Poodles and Doodles is $185.
All groomers work solo; hence, they set a maximum weight limit of up to 75 lbs.
They strictly implement the 'no-knock' policy, meaning that dog owners are not allowed to stay and watch the grooming process inside the van.
Services
Basic Grooming Services

Bath
Haircut
Sanitary trim
Pawdicure
Ear cleaning

Add-On Services

Oral care
Ear leather cleaning
---
19. Nashville Pet Salon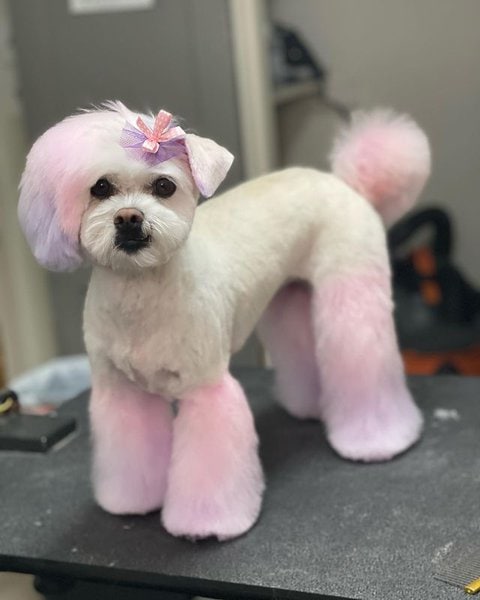 Opened in 2017, Nashville Pet Salon is owned by Katie Ware, who is an award-winning groomer and a National Certified Master Groomer. The salon provides grooming services to both cats and dogs.
Patrons are given the options on what type of bathing products they prefer to be used, including organic and all-natural shampoo and conditioner. Grooming prices are different for each dog and will only be quoted after examining the dog's coat condition. The other variables that affect pricing are breed, size, excessive undercoat, and if the dog is heavily infested with fleas and ticks.
You can call or send an email to book an appointment. You will receive a confirmation email seven days before your pet's scheduled appointment. If you need to cancel, do so within 24 hours; else, a $25 late cancellation fee shall be imposed.
Highlights
The salon's owner is a National Certified Master Groomer and has a current Pet First/CPR certificate.
All packages for grooming include nail trimming, ear cleaning, anal gland expression, a 10-minute brush out, and a bath.
Hand stripping is available for Terrier and sporting dog breeds for healthy coats and skin.
Patrons have the option to leave their credit card details on file and fill up an authorization form so payments will be automatically made; this is done to make the checkout process faster and more convenient for their patrons.
Services
Bath Packages For Dogs

Simple bath
Deluxe bath
Specialty groom

Bath Packages For Cats

Cat simple groom
Cat specialty groom
---
18. Pawsitively Purrfect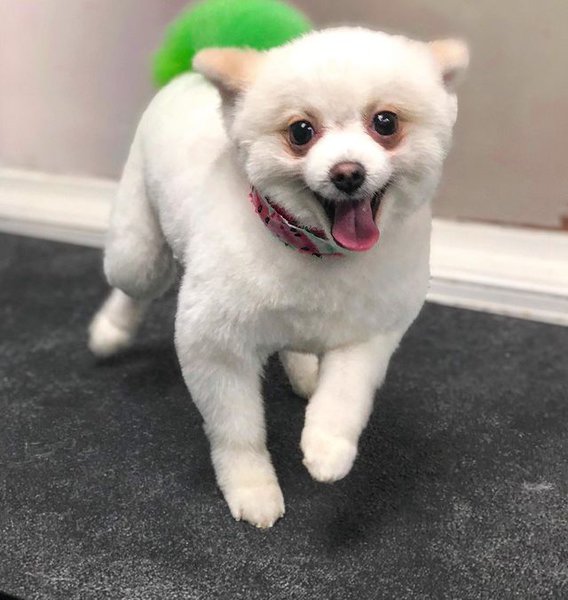 Pawsitively Purrfect began as a family-owned business led by Brad McCurry, who, along with his wife, Rachel, have established loyal patrons because of their personalized services and reasonable grooming prices.
If you're a new patron, you have to fill up some paperwork that includes pet parent and pet profiles. All dogs to be groomed need to have updated rabies, distemper-parvo, and bordetella vaccines.
The salon has stopped grooming dogs that weigh more than 60 lbs and Poodle Mixes that are over 40 lbs. Regardless of breed, you can avail of permanent or semi-permanent pet hair coloring. Aside from dogs, cats are also accepted for grooming, provided that they are vaccinated against rabies and FVRCP.
Highlights
The grooming prices can be found on the website, but those figures are only estimated as the actual prices depend on the size, weight, breed, coat texture, type of haircut, and the dog's temperament.
All dog breeds are accepted for grooming; plus, groomers do their best to handle difficult and aggressive dogs; otherwise, the groomers have the right to stop if multiple attempts fail to curb aggression.
The average grooming time for dogs is 3 to 4 hours, while it is 2 to 6 hours for cats.
Walk-ins are not accepted except for nail trimming, ear cleaning, and anal gland expression.
Services
Dog Grooming Services

Spa bath
Hand drying and fluffing
Designer haircut
Hair Dye

Cat Grooming Services

Bath
Hand drying
Nail trimming
Brush out
Haircut
---
17. Spot's Pet Supply Grooming & Dog Wash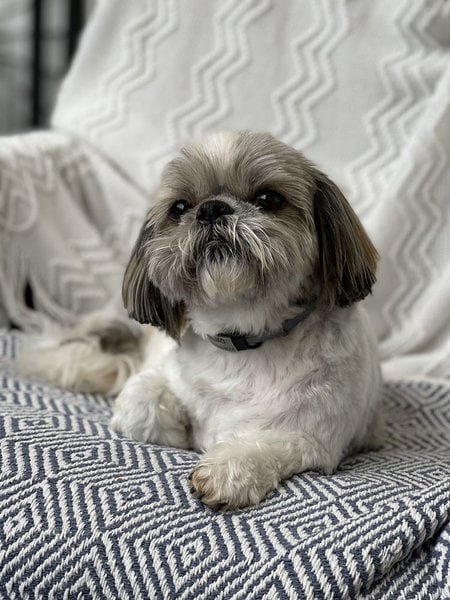 This is the place to go if you're searching for where to take your pooch for some pampering while you shop for your dog's goodies. The Spot's Pet Supply Grooming & Dog Wash won't disappoint you because it has everything your cat or dog needs, from food to treats and other essential items. Plus, of course, you can leave your furry pet for a day or more for boarding and grooming while you're enjoying some R&R.
If you wish, you can bring your dirty and smelly doggo for a DIY dog wash. No need to bring anything because grooming supplies are provided. Not to mention that they have four large basins for bathing, in fact, one of the largest in Nashville.
Of course, you can also rely on professional dog grooming services. Whatever the size of your pooch is, from a tiny Chihuahua to an extra large St. Bernard, grooming is accepted for dogs weighing 120 lbs and more.
Highlights
DIY dog wash can be availed for $14.99, regardless of the dog's weight and height.
Patrons can request customized grooming plans depending on the dog's needs, and this can range from skin and nail problems to flea and tick issues.
For transparency, the price range for services can be found on the website.
Aside from East Nashville, you can visit another location, which is at 2105 Bandywood Drive, with a phone number (615) 933-4000.
Services
Basic Grooming

Bath
Nail trimming
Ear cleaning
Hair clipping

Other Services

De-matting
Flea and tick treatment
Extra brush out
Nail grinding
---
16. WashPaw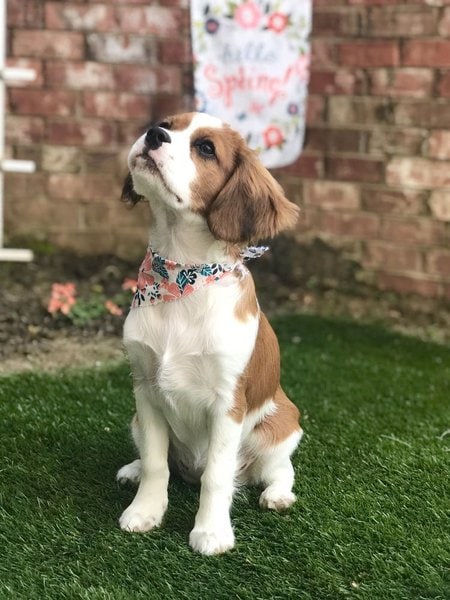 WashPaw has been given the S.A.F.E. grooming certification, which is short for Safety, Assurance, Fundamentals, Education by the American Kennel Club (AKC). This signifies that the dog groomers have completed and passed the AKC Salon Safety course, which covers safety pet grooming topics, including pet care and safety as well as safety protocols for handling difficult dogs.
Dog owners will appreciate how the salon strives to provide stress-free grooming experiences for their dogs by using low-noise grooming tools. Plus, the groomers only use 100% organic and natural bath products.
If you have any special request, say, a one-of-a-kind haircut for your pooch, the groomers are knowledgeable on how to handle these. WashPaw also accepts those dogs that are heavily infested with ticks and fleas for grooming. They work on an appointment basis which you can do by submitting an online reservation form found on the website or simply by calling the salon during business hours.
Highlights
Dog owners can avail of the self-serve dog wash that is complete with all the bathing essentials such as natural shampoo & conditioner, towels, coat dryers, and aprons.
Patrons are encouraged to visit the website every Wednesday for salon specials such as discount coupons.
Patrons can purchase non-expiring gift cards which can be used to pay for any grooming services as well as to pay for the products that are sold at the salon.
Cats are also accepted for grooming, much to the delight of dog owners who have cats as secondary pets.
Services
Dog Grooming Services

Bath and brush
Cut and style
De-skunking
Total paw and ear care

Cat Grooming Services

Mats and tangle removal
Full or partial trim
Nail trimming
Bath and brush
---
15. The Pampered Pooch Spa & Pet Resort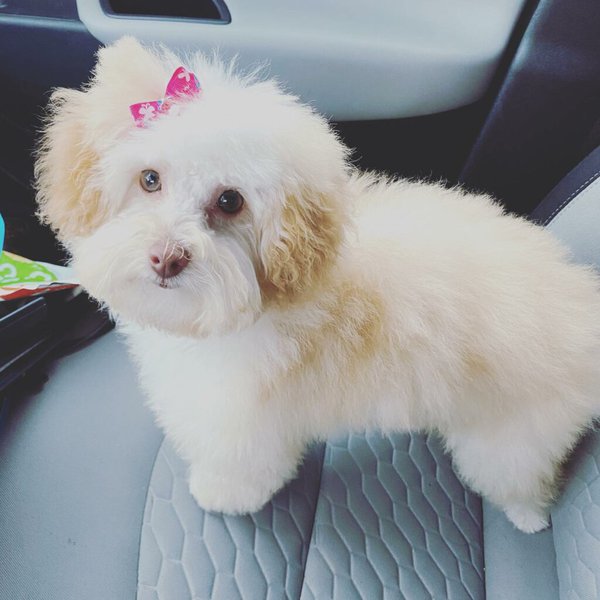 The Pampered Pooch Spa & Pet Resort offers daycare, full boarding, and grooming to cats and dogs. The owner, Stewart Strickland, started operating the facility in 2016, and since then, he has had loyal customers who keep on coming back because of the friendliness and professionalism of the staff and, lastly, for fair pricing. This place received 4.5 stars out of over 45 reviews on Yelp.
Susan Koch is one of the grooming professionals whose specialization is handling senior pets and those with special needs. Susan manufactures and sells a grooming device to safely groom cats and dogs with special needs. Along with her are Holly Hallmark and Anna Ash, who take care of the grooming needs of your fur babies.
Do take note that there are no fixed grooming prices. The final cost will depend on the breed, coat length and condition, and the size of your pet. If you need to add more information regarding your fur baby's grooming, such as aggressive tendencies while being groomed, send a text message to the number provided above so the groomers can make the necessary adjustments.
Highlights
Accepts grooming services for Poodle and Doodle dog breeds.
Cat and dog owners who wish to wait for their pets while getting pampered can enjoy nearby restaurants and cafés.
Designer haircuts can be requested from professional groomers.
For severely matted cats and dogs, patrons can avail of the deshedding services that employ the use of FURminator deshedding tools.
Services
Full-Service Grooming For Dogs

Spa bath & blueberry facial
Blow out & brush out
Nail trimming & dremeling
Designer haircut

Full-Service Grooming For Cats

Spa bath & blueberry facial
Nail trimming
Anal gland expression
Blow out & brush out
---
14. Tidy Dog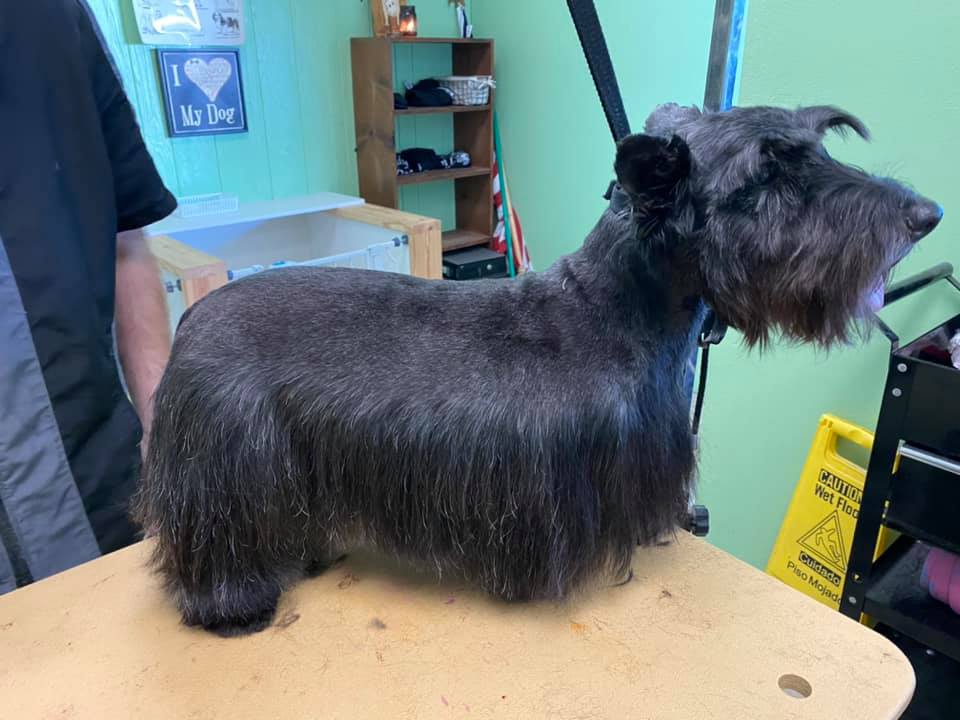 Tidy Dog is owned and run by Steven Dixon, a US Army veteran who opened the salon in 2009. He is the master groomer of the salon and accepts all breeds of dogs for grooming. Both active and retired military personnel and teachers can enjoy discounted rates for their dogs.
Dog owners can request the use of scissors instead of a shaver to create the special look that they want for their pooches. Breed-specific haircuts that are set by the AKC for dog conformations are also offered. The prices for each dog vary, depending on the size, style of haircut, coat condition, and the number of hours spent on grooming.
Depending on the severity of the matting and the dog's behavior, the groomer has the right to refuse dematting services in the event that the dog exhibits aggressiveness. In this case, the dog owners may choose to have their dogs shaved.
Highlights
Except for nail trimming, all grooming services are strictly on an appointment basis.
Nail painting is offered for $15 for small dogs and $20 for large dog breeds.
For extremely difficult pets, a handling fee that starts at $5 will be added to the total cost of grooming.
Tidy Dog was a 2021 finalist in the Best Pet Specialty Services awarded by the Main Street Awards of Tennessee.
Services
Dog Bathing Services

Deep cleaning bath
De-skunking bath
Flea and tick bath

Other Services

Hand-stripping
Hand-scissoring
Poodle feet hair trim
Poodle bracelet haircut
---
13. Izzy Pop Pet Salon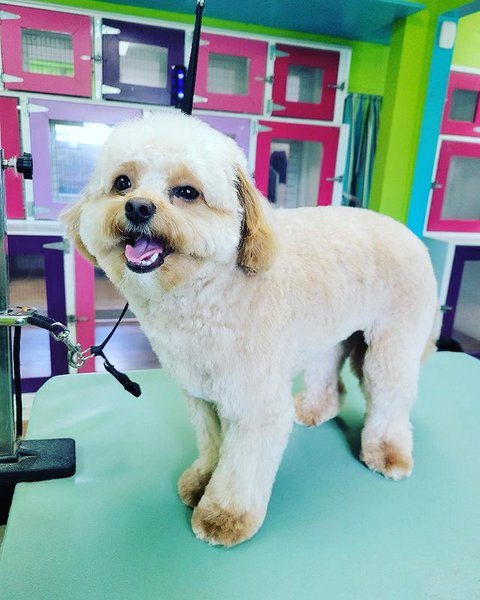 Rita Dadosky is the owner of Izzy Pop Pet Salon, which opened in 2011. Rita received her Master Grooming certificate from the prestigious N.D.G.A.A. or National Dog Groomers Association. She also competed and won several awards in dog grooming competitions.
As a patron, you'd appreciate how they allow dogs to roam freely around and socialize with other pets before and after their grooming sessions, provided that the dogs have updated vaccinations and have been neutered or spayed. The salon has a huge grassy and fenced yard to explore. But if your pooch is the shy type, this will not be an issue because the salon also has kennels for dogs that have anxiety issues.
Dog owners have nothing but good words about their experiences with the salon because their dogs were not crammed in a small kennel while waiting to be groomed. No wonder the salon got a 4.9-star rating from over 35 reviews reported by Birdeye. To book a schedule, you can call the phone number we've provided above.
Highlights
Accepts dogs for grooming that weigh 30 lbs or under.
Can do AKC-standard hairstyles for dogs based on breed specificity.
The owner is a master groomer who completed a course in N.D.G.A.A.
All dogs, unless specified by the owner, can play and socialize around the fenced perimeter, with supervision at all times.
Services
Full-Grooming Services

Bath
Ear cleaning
Hairstyling

Other Services

Brush out
Anal gland expression
Ear cleaning
---
12. The Dog Groomery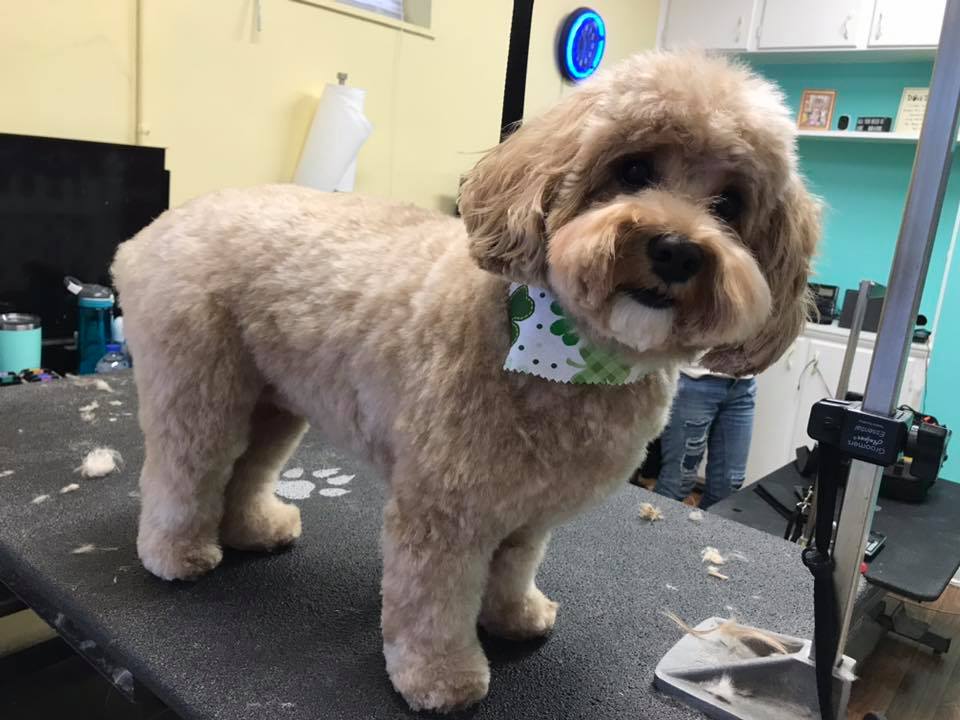 Owned by Christy Lynn, Dog Groomery began its operation in 2012, and it is the first dog salon in Nashville to offer cage-free services. Unless specified by patrons, all dogs that are for grooming will not be caged before and after the services.
The Dog Groomery received a high rating of 4.4-star rating based on over 35 reviews of their happy patrons on Facebook. The ratings were based on ease of booking an appointment, responsiveness, friendliness, and great grooming output.
While their pooches are being prettified, dog owners can sample some of the eatery restaurants within the vicinity. And, if some of you are up for some R&R, there are also nearby spa hotels that are dog-friendly.
Highlights
You can bring your dog even without an appointment.
After grooming, all dogs will go home with a bag of treats.
Before going to the salon, give them a call to find out about the available gift certificates offered.
For your driving convenience, a directional map can be found on the website.
Services
Full-Groom Services

Bathing
Ear cleaning
Nail trimming
Anal gland expression

Other Services

Paw pad shaving
Deshedding
---
11. My Puppy Parlor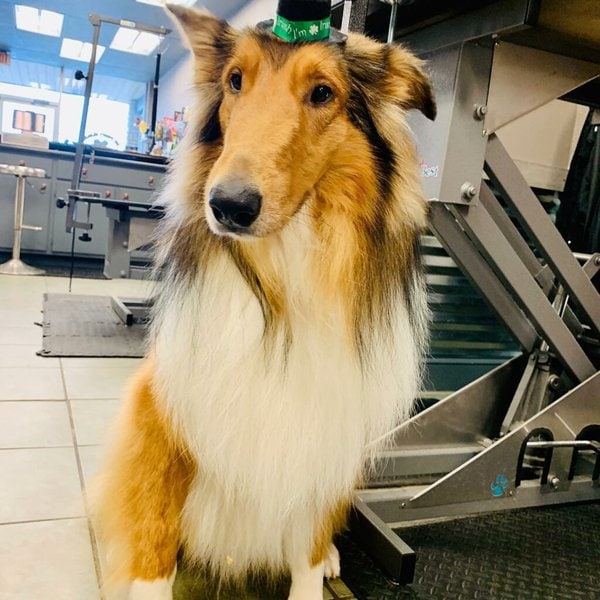 Puppy Parlor is a great place to take your pooch for some pampering because dogs of all shapes and sizes are accepted for grooming. From dogs weighing below 30 lbs to the big guys weighing up to 100 lbs are accommodated.
Due to the declining cases of COVID-19, patrons are no longer required to check in online prior to taking and picking up their dogs. For as long as you have an appointment, you and your dog are welcome to go inside the salon for drop off and pick up. For appointment booking, you can call the number above or book any of the services on the link provided on the website.
When booking an appointment online, patrons can choose which groomer they want to work on their dogs by checking the name of the person on the online form. The prices and the grooming duration are also indicated on the form.
Highlights
Big dogs up to 100 lbs can be accepted for all grooming services.
The prices differ based on the size of the dog.
For deshedding treatment, the groomers use botanical conditioners for the safe removal of the excess coat.
Services
Bath Services

Cleansing bath
Coat conditioning
Ear cleaning
Nail clipping
Blow dry and brush out

Haircut And Bath

Bath services
Custom haircut
---
10. SouthPaws Dog Daycare, Boarding & Spa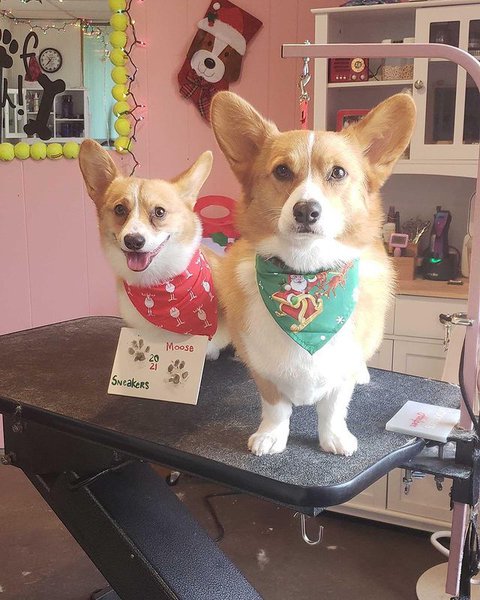 If you are looking for a safe place where you can leave your pooch for a day or two, then choose SouthPaws. It stands on a 9,000-sq-ft facility which gives dogs enough space to play around, plus, of course, gets prettified by experienced dog groomers.
Courtney Brandon and Veronica Edwards are two of the groomers who can perform all kinds of dog grooming, from basic baths to hairstyling. In case your dog is heavily infested with fleas and ticks or has been skunked, an additional fee of $10 is added to the final cost of grooming.
In case patrons are unhappy about the results of grooming, the groomers can make all the necessary adjustments to meet the demands of the dog owners while at the facility without any charges. In case you need to cancel your booking, do so within 24 hours of the scheduled appointment, else you'd be charged $50.
Highlights
All dogs for grooming should be updated with rabies and distemper vaccines.
The groomers can refuse or stop grooming an aggressive dog.
The salon is open even on Sundays, which is advantageous for dog owners who can only take their dogs for grooming during the weekend.
Accepted forms of payment are cash, check, and major credit cards.
Services
Basic Bath

Coat appropriate shampoo and conditioner
Blow dry and brush out
Nail trim
Ear cleaning

Full Groom

Basic bath
Anal gland expression
Haircut

Other services
---
9. Fluffing Good Grooming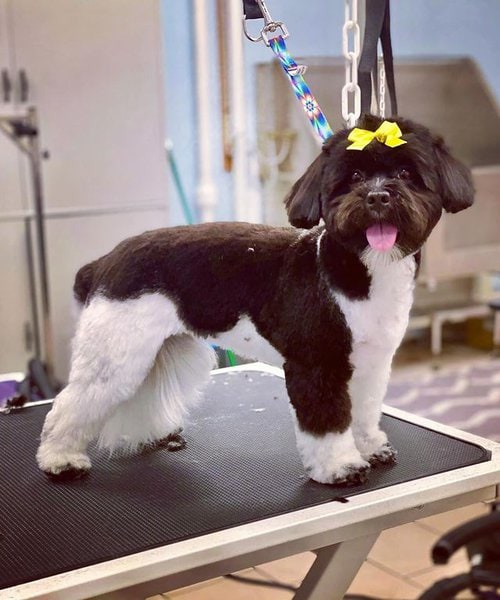 Fluffy Good Grooming offers all kinds of grooming services for dogs, from a simple bath to breed-specific haircuts, including a one-of-a-kind-Poodle hairstyle. Out of over 20 reviews on Facebook, the salon garnered the highest rating of 5 stars.
According to happy dog owners, Caitlin Thistle, the owner and a groomer, is so patient that even hard-to-manage dogs warmed up to her genuine care for animals. One patron even commended her by saying that Caitlyn managed to turn his "scraggly mutt into an ultra soft, lovely smelling supermodel." 
To keep all dogs safe from transmissible diseases, all dogs should be vaccinated against rabies as well as kennel cough.
Highlights
Large dog breeds, including Doodle breeds, are accepted for grooming.
The owner, Caitlin, has more than ten years of experience in the dog grooming industry.
Dog owners can get an online quote for grooming services.
There are nearby interesting places to visit, such as restaurants and retail stores.
Services
Dog Grooming Services
Other Services

Nail trimming
Ear cleaning
Anal gland expression
---
8. Dog Oasis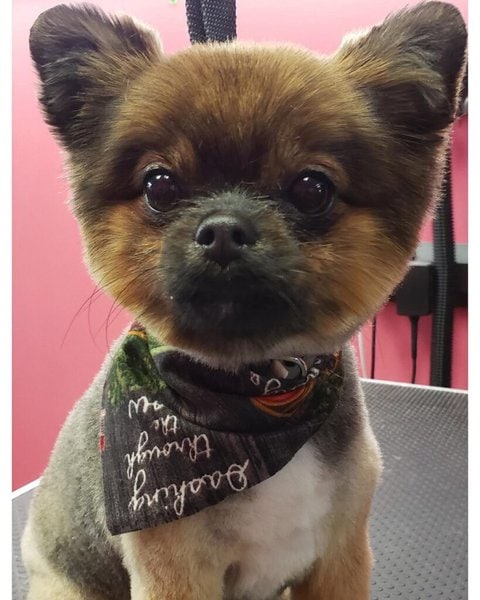 Established in 2016, Dog Oasis, owned by Kovan Abubakir, is a place where dog owners can take their fur babies for a day of nice and relaxing spa treatments. It is also a great place that offers dogs a calming boarding ambiance while their human families are out on vacation.
Dog owners can choose between two types of services, bathing or grooming service. The latter takes a longer time to complete because it involves haircuts and de-matting. VIP express groom is also available, and it is recommended for dogs with health problems.
We want to emphasize that the salon has made price rate adjustments for all the grooming services. Due to the intricacies and the time allotted in grooming Poodles and Doodles, these breeds have the highest increase in grooming rates.
Highlights
Dog Oasis was awarded the Best Pet Groomer of Music City in 2021.
Dogs weighing less than 15 lbs and over 100 lbs are accommodated for grooming.
The bathing service has a duration of 1 ½ to 2 hours, while the grooming services involving hairstyling may last between 3 ½ to 4 ½ hours.
Aside from grooming, Dog Oasis has a pet boarding facility where dogs will be placed in big kennels and complete with a relaxing sound system.
Services
Bathing Services

Nice bath with the owner's choice of shampoo and conditioner
Nail trimming and grinding
Ear cleaning

Grooming Services

Bath services
Teeth brushing
Anal gland expression
De-matting
Haircut
---
7. Camp Bow Wow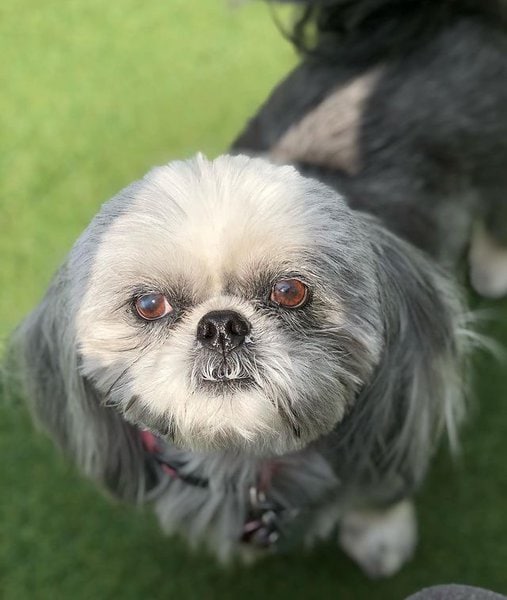 Camp Bow Wow in Nashville is just one of the branches of this doggie care provider, which is known for giving safe and fun daycare and boarding services across the United States since 2000. Aside from those two services, Camp Bow Wow is also a place to take your pooch for some cleaning up and styling.
Is your home furniture covered with your dog's fur, but you have no time to vacuum every day? Then take your dog to Camp Bow Wow for its deshedding service using FURminator. The price range is from $50 to $80.
For your peace of mind, there are CCTV cameras that you can access through your phone. To reserve a grooming slot, call the number above or fill up an online reservation form.
Highlights
First-time patrons receive free first-day grooming service.
Grooming prices depend on the dog's size and hair length.
Dog owners who cannot fetch their dogs after grooming have the option to board them in the vast facility, equipped with 24/7 CCTV cameras.
Services
Bath Services
Other Services

De-matting
Nail trim
Brush out
Ear cleaning
---
6. Petco Dog Grooming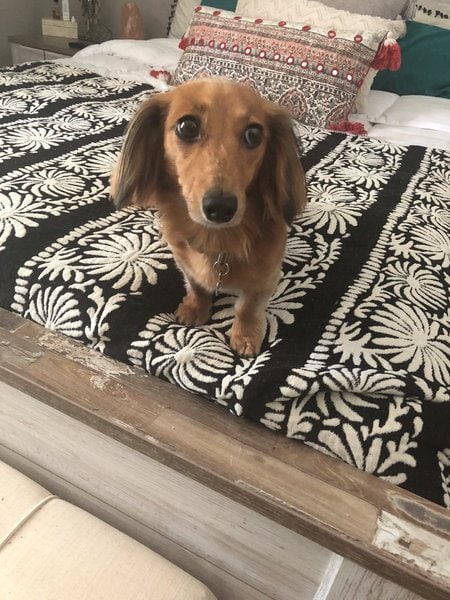 Petco Pet Grooming offers dog grooming services from simple nail trimming to more elaborate breed-specific haircut styling. Regardless of your dog's breed, be it a teacup dog breed to an extra large like an Alaskan Malamute, your Fido can be accommodated for all its grooming services.
Aside from the basic dog grooming services, you can choose to avail of customized packages depending on the current needs of your dog. These packages include the soothe & repair package, which is a solution to solve dry and flaky skin developed by a veterinarian, as well as a flea cleanse package to kill and control fleas and ticks.
All services require an advanced booking which can be done through the appointment portal found on the website. Walk-ins are accepted for services such as nail trimming, ear cleaning, teeth brushing, and face, feet, and fanny trims.
Highlights
Depending on the breed, bath prices start at $24.
Its customized upgrade grooming packages include soothe & repair, calm & refresh, flea cleanse, and shed release.
Cat owners can take their feline pets for full-service cat grooming.
Petco Dog Grooming is open Monday to Friday, which is advantageous for cat and dog owners who can only take their pets to the salon on weekends.
Services
Full-Service Bath

Shampoo and conditioner
Blow drying
Ear cleaning
Anal gland expression
15-minute brush out
Nail trim

Dog Haircuts

Simple hair trim
Breed-specific hairstyling
---
5. Aussie Pet Mobile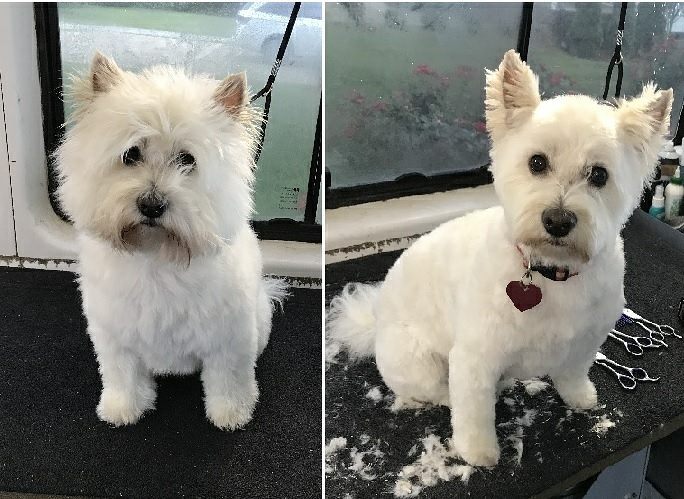 If you have no time to take your dog to a grooming salon, then you may want to consider home grooming for your pooch. Aussie Pet Mobile started its operation in Australia in 1996 and eventually opened its door to franchising. Jeff Lichterman, the franchise owner of the Nashville branch, has been operating the Aussie Pet Mobile for over four years.
Katie Rozar is the lead pet stylist who has been grooming pets since 2010. Working with her are 19 pet stylists who can perform grooming services for cats and dogs.
Aussie Pet Mobile Nashville garnered a total of 4.6 stars from over 260 reviewers on Google. All grooming products used are devoid of harsh chemicals. Previous customers are happy about the 15-Step SPA treatment that makes their cats and dogs totally refreshed from head to tail.
Highlights
All 17 grooming vans are equipped with heated Hydrobath for a comfortable bathtime.
A mobile grooming salon that allows your dog or cat to be cleaned and styled right in your home garage.
You can take advantage of the Paw Points Loyalty Program, where you get to earn redeemable points each time you avail of any of the grooming services for your fur baby.
You can book a schedule on any day of the week, which is a great advantage for busy people.
Services
15-Step SPA Treatment For Dogs

Bath
Clean eyes and ears
Nail clipping
Massage
Hand blow drying

15-Step SPA Treatment For Cats

Bath
Clean eyes and ears
Brush out knots
Massage
Hand blow drying
---
4. Tails In The City Pet Mobile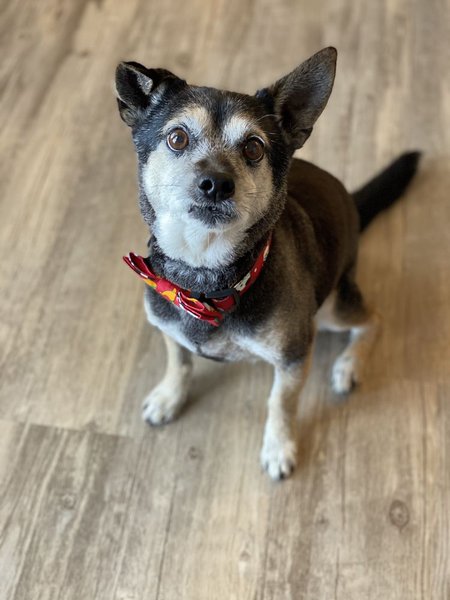 Melissa S. began offering dog mobile grooming in 2009 to give dogs the experience of cage-free grooming in their most comfortable place, and that is home. As a patron, you are allowed to enter the mobile van during the grooming process, which is an ideal scenario, more so for dogs with anxiety issues.
The prices depend on variables, including the weight of your dog as well as its coat length. For dog owners whose Fidos have been skunked, no worries because Tails In The City Pet Mobile is always ready to come to your home for some pooch pampering and make it smell nice again.
To book an appointment, you can either send a text message or call the number provided above.
Highlights
Poodles and Doodles are accepted for grooming.
First-time clients will enjoy a 10% discount on grooming services.
The grooming prices for small and short-haired dogs begin at $65, while $120 for large and long-haired dogs.
There is an additional $25 for de-skunking treatment.
Services
Basic Grooming

Bath
Ear cleaning
Nail trimming
Teeth brushing

Other Services

De-skunking
Coat conditioning
De-matting
Paw cleaning
---
3. Nashville Pet Spa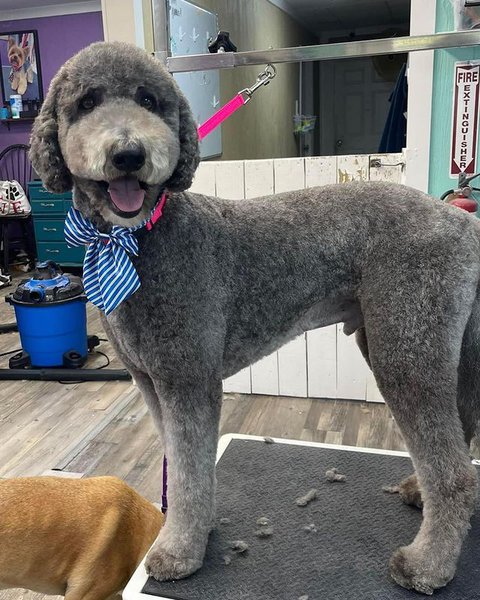 If you are searching for a place where you can leave your pooch while you're out on vacation, then you'd have peace of mind if you choose to leave your fur baby at Nashville Pet Spa. Aside from daycare and boarding services, your pooch can also get some pampering from professional dog groomers.
Dogs from small to giant breeds are welcome for all kinds of grooming services. There is no fixed grooming cost as it is dependent on the size and the breed.
Nashville Pet Spa provides a kennel-free environment so dogs who are in for grooming can mingle with other pets. New patrons can complete an online registration form before proceeding with a booking arrangement, while returning patrons can simply log in to their accounts to set an appointment. For peace of mind, patrons are required to input the names of authorized persons who will pick up the pets after grooming, daycare, and boarding services.
Highlights
Aside from Mt Juliet Branch, Nashville Pet Spa has two other locations; you can also visit the Pleasant View Branch at 2812 Henry Gower Road, Pleasant View, TN 37146, with a phone number (615) 969-7273.
Mt Juliet branch is open for grooming from Monday to Sunday, while the Pleasant View branch operates grooming services from Tuesday to Thursday on an appointment basis.
For exact grooming pricing, feel free to contact them at the numbers provided above.
Regardless of which branch you choose, all dog sizes are accommodated for grooming.
Services
Full Groom Services

Bath
Nail trim
Ear cleaning
Anal gland expression

Add-On Services

Deshedding
Teeth brushing
Nail filing
---
2. The Dog Spot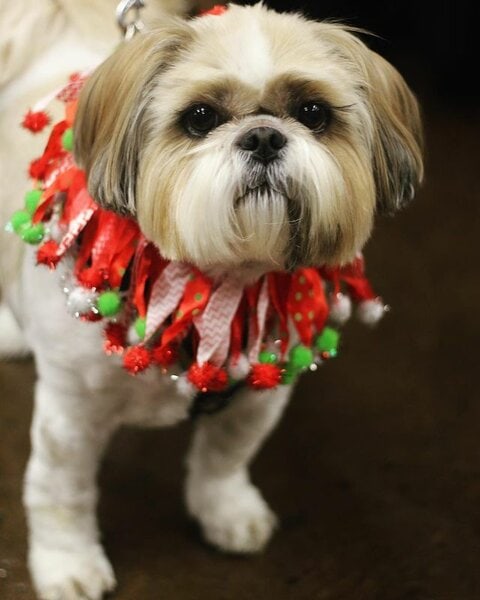 The Dog Spot was established in 2010 by Chad Baker, whose goal was to open an upscale daycare and boarding facility in Nashville. Eventually, he ventured into dog grooming as well. Dog Spot comes with climate-controlled indoor play areas, outdoor play areas, and webcams in all major areas. It is not surprising that it was voted the best daycare, pet boarding & grooming facility in Nashville in 2012, 2013, 2014, and 2021 by the Readers' Poll.
Dogs weighing less than 10 lbs and those weighing over 120 lbs are welcome for grooming. If you would rather wash your dog, we are happy to inform you that DIY Dog wash is available for $14.99.
You can view the complete price list on the website. For Poodles and Doodles, they ask for an additional $10 for each of the grooming services offered. New patrons need to create an online account for all booking services.
Highlights
The hard-to-groom Poodle and Doodles are accommodated for full grooming, including hair styling.
Apart from grooming, you can also bring your pooch for daycare or boarding services, where a daily maid service, two full meals a day, and a nice doggie bed can be enjoyed by your fur baby during its entire stay.
The groomers can recommend to you a customized grooming plan based on the breed, fur type, and age of your dog.
Please inform the groomer beforehand if your pooch has skin, ear, and nail problems so all the veterinarian-prescribed instructions will be met.
Services
Bath Services

Bath
Nail trim
Ear cleaning

Other Services

Hair styling
Extra brush out
Deshedding
Flea treatment
---
1. Le Dogg Spa Mobile Grooming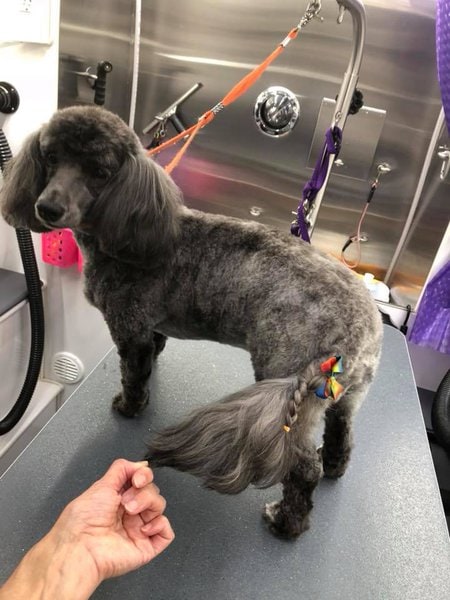 Le Dogg Spa is an upscale mobile grooming salon owned by pet stylist Windy Haugen. She offers stress-free and cage-free dog pampering straight at your door. If you want nothing but luxurious pampering complete with background classical music, the use of essential and aromatherapy oils, jetter hydrotherapy massage, then you'd never go wrong with Le Dogg Spa Mobile Grooming.
The customized grooming van comes with a 7,000-watt generator that supplies all the electrical grooming equipment. It utilizes an advanced air circulation system that keeps a comfortable temperature inside the van.
Do take note that all appointments have to be done at least 2 weeks in advance. Windy only accepts small to medium-sized dogs, with a maximum weight limit of 40 lbs. The prices begin at $75, depending on the dog's size, coat condition, and temperament.
Highlights
Time-saving because dog owners don't have to drive to the grooming salon as well as deal with their dirty dogs messing with the car interiors.
A familiar environment helps calm down dogs during the grooming process.
All services come with a hydrotherapy bath massage system that utilizes strong but soothing water spray to remove dead skin while massaging the dog's tired muscles.
A stainless steel bathtub is used to prevent bacteria from accumulating, thereby ensuring clean and sanitized grooming treatment.
Services
Hydro-Cleansing Full Groom

Heated hydrotherapy bath
Nail trimming and filing
Blueberry facial
Ear washing with an anti-bacterial solution

Other Services

Face and ear massage
Teeth brushing with spray
Fluff-hand drying
---
Related Questions
---
What Does Full Grooming Dog Include? It includes brushing, bathing, ear cleaning, nail trimming and grinding, anal gland expression, and a haircut. If the dog is heavily matted, de-matting and deshedding procedures will also be done before bathing the dog to make it easier to lather up the shampoo to clean the coat thoroughly.
How Much Should You Budget For Dog Grooming? You should have a budget of $45 to more than $100. Grooming prices vary depending on the size, breed, coat condition, and the dog's temperament. In most grooming salons, they charge higher for Poodles and Doodles because curly hair is more difficult to manage and style.
How Much Does It Cost To Wash A Dog? It is around $20 for self-service or DIY dog washing in a grooming salon. The cost covers the use of a dog bathtub, grooming supplies, and an apron. It is $30 to $90 if you want to hire a certified dog groomer to wash your dog sans a haircut.