Oklahoma City is home to approximately 700,000 residents, and it is ranked number 22nd most populous city in the United States. Oklahoma City is one of the great cities to live in because the cost of living in Oklahoma is 14% lower than the national average.
If you are looking for a dog-friendly city, Oklahoma will not disappoint you. Many establishments, including hotels and restaurants, welcome dogs, with some having special menus for pooches. Of course, you want your fur baby to look and smell at its best while enjoying the outdoors. You can achieve this by availing of the services of professional dog groomers.
Regular dog grooming is not just about getting prettified, but it has health benefits as well. Professional dog groomers can identify skin ailments that can worsen if you have failed to notice the signs. So, if you are still searching for where to take your pooch for some pampering, here are 22 dog grooming salons that we recommend for you.
13. Bark Avenue Dog Grooming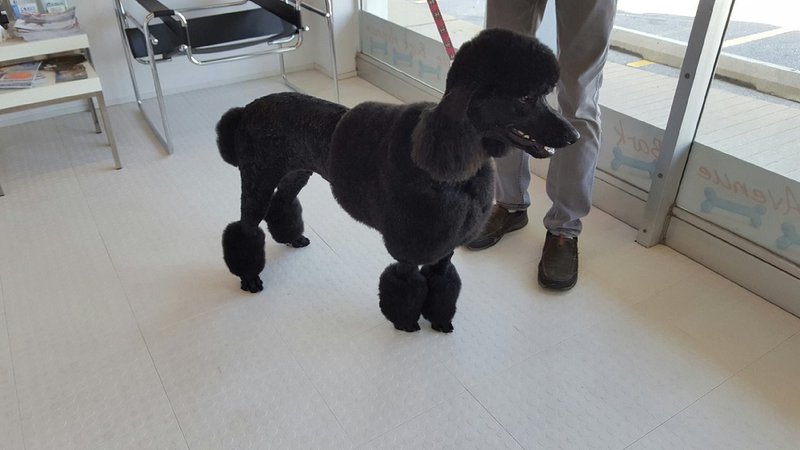 If you are searching for a premier dog grooming salon, Bark Avenue Dog Grooming Spa Services will not disappoint you. Established in 2013 by Greg G., he and his talented dog stylists have been providing services in a warm and spa-style environment for relaxing grooming for dogs.
For the safety of the dogs, they only use non-detergent shampoos and conditioners to prevent skin irritations. All grooming services begin with a double oatmeal bath to effectively remove debris and germs from the dog's skin and coat. For dogs with heavy flea infestations, patrons can avail of safe homeopathic or flea dips.
You can also avail of state-certified dog stylists who can cut your dog's coat based on its breed standard. And, if you want your dog's nails to look fabulously colorful, pawdacure is available.
Highlights
All grooming services begin with a double oatmeal bath and end with a spritz of cologne and a bandana or bow for a stylish look.
The interiors are superbly clean and odor-free.
Dog owners can request any style of haircut that they want for their fur babies.
The establishment has managed to garner 5 stars from over 30 reviews on Yelp, a testament to its excellent dog grooming services.
Services
The Bath Dog With No Haircut

Double oatmeal bath
Nail trim
Ear cleaning
Anal gland expression
A spritz of cologne and bandana or bow

The Well-Groomed Dog

Double oatmeal bath
Breed-specific hairstyling
Ear cleaning
Nail trimming
Anal gland expression
Cologne and bandana or bow
---
12. Zen Dog Grooming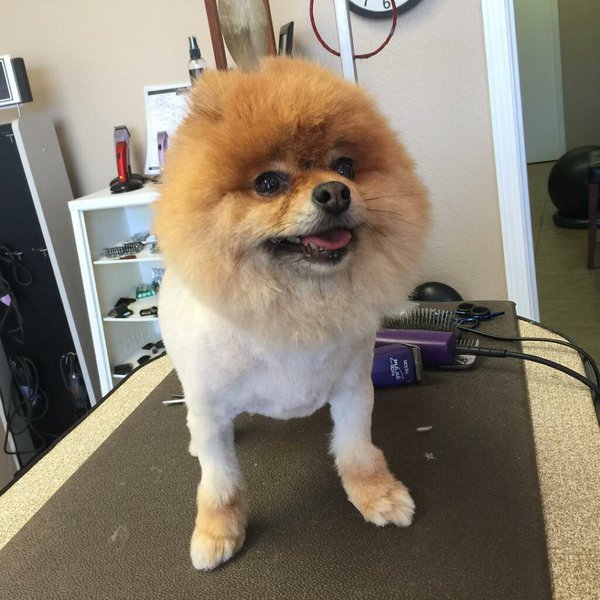 Zen Dog Grooming is owned by Tammy Conover, who has over seven years of experience as a dog groomer. It is a grooming shop that only uses all-natural grooming products, which is ideal for pooches with skin-sensitivity issues.
Based on over 60 reviews on Google, Zen Dog Grooming garnered an average of 4.3 stars. Patrons particularly admired Tammy's attentiveness to their queries, the super-clean environment, and the friendliness of the staff. Some patrons even commended Tammy for being able to pacify their anxious pets and being successful in grooming them, including trimming their dogs' nails without much doggie drama.
Aside from the full-groom services, you can also take your dog for some tidying up which includes a little cutting and cleaning up here and there. She accepts dogs weighing 20 to 60 lbs.
Highlights
All dogs should be up to date with their vaccinations before they are accommodated for grooming.
All grooming services are on an appointment basis only, which you can do via the online appointment portal on the website.
If you need to cancel, please do so as early as possible in order for the groomer to accommodate other patrons.
Full grooming for small breeds begins at $55, for medium dogs at $65, and for large breed dogs at $75 and up.
Services
Full-Groom Services

Bath
Haircut
Nail trimming
Teeth brushing
Anal gland expression
Tidy-Up Services

Trim
Brush
Teeth brushing
Anal gland expression
---
11. Smith's Grooming LLC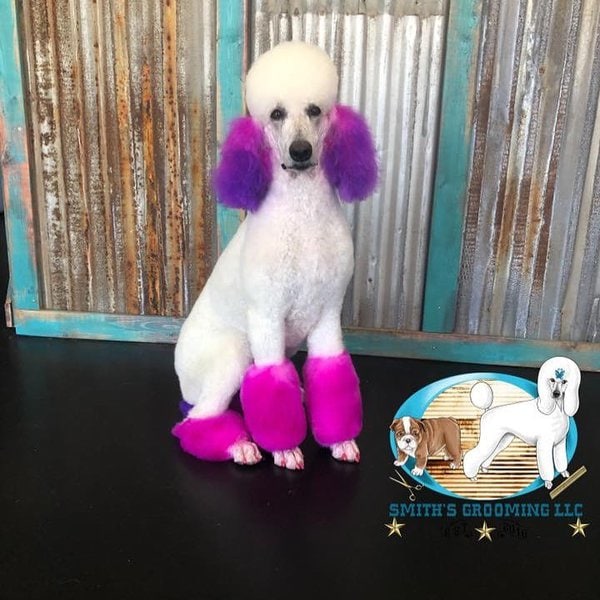 Michelle Smith, a certified dog groomer and lover, began her professional career in 2012 when she initially worked as a dog bather in her mom's dog salon. It was in 2016 when she decided to venture into her own dog grooming salon and prospered. Today, Smith's Grooming LLC stands on a much-bigger space to accommodate more dogs, as well as cats, for grooming.
If you are a dog parent who is fussy about the grooming products used, we're happy to let you know that only natural shampoo and conditioner will be used on your fur baby. To add another layer of cleanliness, an all-natural blueberry facial is part of the full-groom package. Is your dog infested with ticks and fleas? There is no need to worry as one of its services available is the flea & tick bath using natural shampoo.
Patrons who wish to avail of her services need to book an online appointment which she will confirm by sending an email. Dog owners who fail to give a 24-hour cancellation notice will be charged 50% of the original cost of the appointment.
Highlights
If you want to add a more voguish look to your pooch, you can avail of the creative color service, so please call the salon for more specific pricing.
Dogs of all sizes are welcome for grooming.
If you have a dog party coming up soon, you can purchase online gift cards for any of the grooming services offered, with amounts starting at $25 to gift to the celebrant.
All patrons should present proof of anti-rabies vaccination done by a vet 24 hours prior to the scheduled appointment.
Services
Full Haircut Package

Bath with conditioner
All-natural blueberry facial
Nail trim and file
Teeth brushing
Haircut

Other Services

Hair Color
Flea and tick bath
Paw treatment
Medicated shampoo bath
Shed-less bath
---
10. The Paw Spa Elite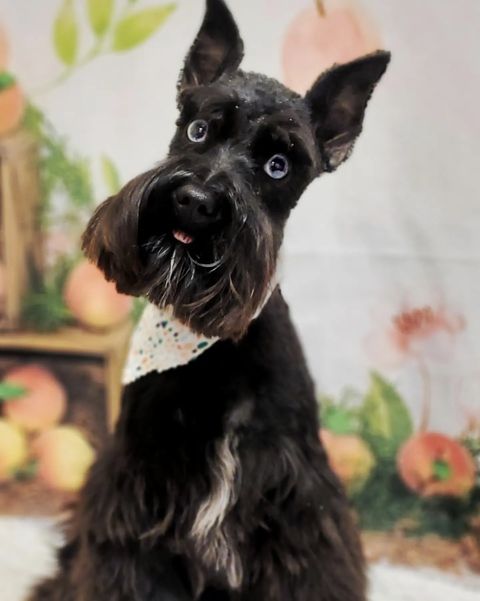 The Paw Spa Elite has been providing dog grooming services to Oklahoma city residents since 2007. Based on Yelp reviews, patrons are happy about the easy scheduling process which is done online, the groomers are up-to-date with the latest trends in dog styling, and they have a cute themed photo booth where dog parents and their pooches can have their photos taken for free.
With a long list of happy patrons, it is no wonder that the Paw Spa Elite has two other branches in Oklahoma. One branch is located at 135 Cedar Branch Way, Mustang, while another is at 10600 S. Penn, Oklahoma City.
All dog sizes, from small to extra-large, can be accommodated for all grooming services. Doodle breeds that are very difficult to groom can also be taken at the salon, regardless of size. The average price list is found on the website, but it may increase depending on the coat condition and breed.
Highlights
The Paw Spa Elite has a total of three branches, which makes it convenient for dog parents to choose which branch is more accessible to them.
Only high-quality grooming products are used for dogs.
Specialized grooming services, such as mud and milk baths, as well as coat colorings, are available.
Those of you whose dogs have been skunked can go to any of the branches of Paw Spa for de-skunking.
Services
Full-Groom Services

Shampoo and conditioner
Nail trimming
Ear cleaning
Haircut

Other Services

Sugar scrub
Foot soak
Paw fizzies
Nail caps
Paw balm massage
---
9. Golden Paws Grooming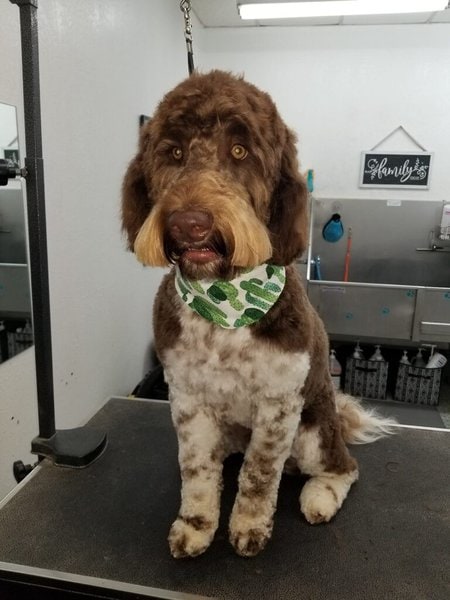 Roxanne and her team of groomers at Golden Paws Grooming are backed with years of experience handling all kinds of dog breeds. They can work on the specific haircut that the dog owners want for their pooches; otherwise, the groomers can discuss with them the best style for their dogs. 
They give services ranging from simple teeth brushing to a quick touch-up to an extensive dog pampering grooming session. Plus, only the highest grooming products are used to ensure the safety of dogs.
If your dog is severely matted, do not hesitate to visit Golden Paws Grooming. They provide services that remove knots and tangles from the dog's coat.
Highlights
The groomers are knowledgeable in all kinds of breed-specific haircuts.
Only the highest-quality shampoos and conditioners are used to avoid any type of skin irritations that may result from low-quality grooming products.
Appointments can be done via phone call or by sending an email message.
While their fur babies are getting pampered, dog owners can while away their time at nearby restaurants.
Services
Full-Groom

Bathing
Nail trimming
Ear cleaning
Hair cut

Other Services

Express nail trim
Express oral care
---
8. The Painted Paw Dog Spa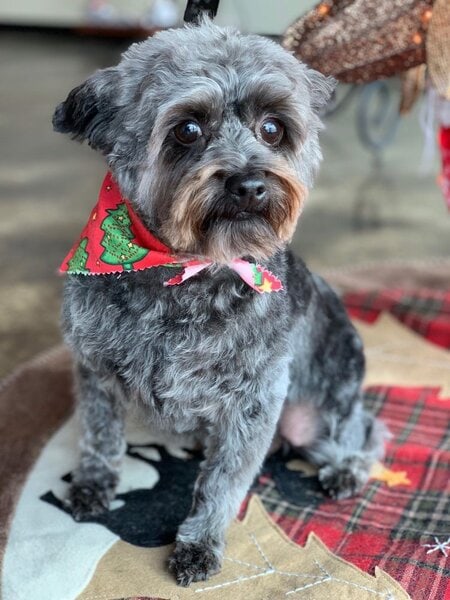 The Painted Dog Spa started operating in 2018 with the intention of putting up a spa-like ambiance for doggies. As a dog parent, you will appreciate how the staff maintains the cleanliness of this spa facility, their professionalism, and the care that the entire team gives to both the dog owners and their fur babies.
It is owned by Donielle Fipps, who is backed by a 7-year of experience in all departments of dog grooming. She also trained under the tutelage of show dog groomers; thus, she and her other professional dog groomers are well-versed when it comes to dog specialty haircuts.
They have varying prices depending on the length of your dog's hair. The spa packages begin at $45 for extra-small dogs and up to $100 for extra-large dogs. Dog owners can also avail of hair coloring, de-skunking, and aromatherapy massage for their fur babies.
Highlights
You can bring in your pooch for a breed-specific haircut.
Patrons can enjoy a lot of add-ons like nail polish, breath spray, and de-shedding for an additional fee.
They have two salon spa packages, one for short-haired and the other one for long-haired dogs; both of these packages include bubble baths, nail trimming, and anal gland expression.
You can also purchase some merchandise, such as doggie birthday cakes, collars, and leashes.
Services
Spa Packages

Bath
Hair styling
Ear and eye cleaning
Anal gland expression

Other Services

Paw pad trimming
De-shedding
Flea and tick shampoo
De-skunking
Nail polish
Hair coloring
---
7. Ninth Street Barking Lot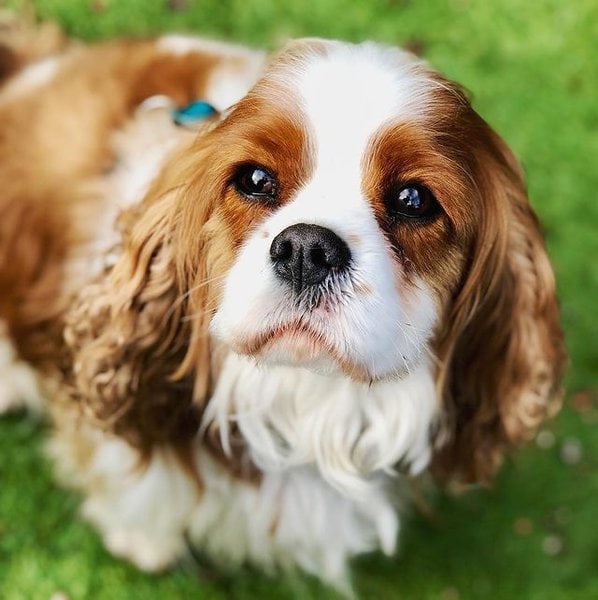 Ninth Street Barking Lot is a place that takes care of all the needs of your dog. Aside from half-day and full-day daycare, grooming services can also be availed of. This is a great place to take your pooch for a good time with other dogs and, at the same time, get pampered from head to tail because each member of their team is a certified dog lover.
If you prefer to bathe your dog yourself, you can do that too at Ninth Street Barking Lot. There's no need to bring in your grooming stuff because they've got everything you need for DIY dog bathing.
Are you having a hard time managing the heavy matting of your dog's coat? They have a de-matting service that begins at $15. You can also avail of small smaller grooming services like teeth brushing for $10 and ear flushing and wiping for $15.
Highlights
If you are a new customer, you need to fill up an online form and create an account before you can make an appointment for any of their services.
Dog owners have the option to avail of professional dog grooming services, or they can come in and bathe their dogs themselves.
Drop-off hours for grooming are between 7 am and 9:30 am, while pick-up hours begin at 12pm.
They accept rush grooming but with additional charges.
Services
Full-Bath

Basic bath
Brush out
Drying
Hair trim

Other Services

De-shedding treatment
De-matting
Anal gland expression
Nail trimming
Ear cleaning
---
6. Petco Dog Grooming – Suburban Northside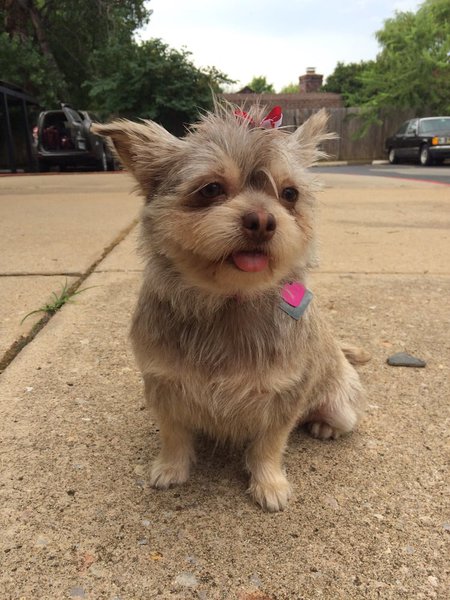 One of the things that you will love about Petco Dog Grooming Suburban Northside is that it is an all-in-one dog shop. You can go shopping at the Petco store for some goodies while your Fido is getting its much-needed skin and coat pampering.
Certified dog stylists can accommodate dogs of all sizes, from tiny to giant breeds. You can even avail of consultations with them regarding the right haircut for your dog or the case of a skin ailment, the appropriate customized treatment that your pooch needs, say, for instance, the recommended medicated grooming products.
The exact price will vary for each dog. This is because factors like dog breed and length of coat add up to the final cost.
Highlights
Walk-ins are allowed but only for some services that include teeth brushing, nail trimming, and ear cleaning.
The price for a dog bath with hair trims begins at $24 and will increase depending on the dog's size and hair length.
Grooming sessions begin with a 7-point pet care check by the certified groomer to inspect for health problems like parasite detections and skin bumps or lesions.
Great news for busy people because dog grooming at Petco is available seven days a week, making it easier to adjust schedules.
Services
Dog Bath

Dog bath
Blow dry
15-minute brush out
Ear cleaning
Nail trimming
Anal gland expression

Dog Bath With Haircut

Dog bath
Customized haircut
---
5. Unleashed Pet Grooming School
Unleashed Pet Grooming School is not just a learning institution where students can master the rudiments of dog grooming, but it's a salon for pets such as dogs, cats, and rabbits. The groomers do more than just bathing and haircutting, and they can add color to your dog's look by dyeing it in many unimaginable color combinations.
For those of you having a difficult time searching for grooming salons that accept extra-large dogs, well, this is the place for your giant canine buddy. Patrons are more than satisfied with the way their fur babies have been treated by the friendly and accommodating staff, no wonder Unleashed Pet Grooming School garnered an average of 4.6 stars from over 90 reviewers on Google.
To book a grooming slot, do send them a message, or you can give them a call at the number provided above. And, for their patrons' comfort, accessibility features are available such as adjusting text size and font to easily access the website content.
Highlights
Dogs, ranging from small to extra-large, are accepted for grooming.
All dog groomers are knowledgeable in administering CPR to dogs when necessary.
Dogs can be taken for coat coloring or color touch-ups, please call in advance for scheduling and pricing.
Do take note that for Saturday schedules, they only operate during the first and second Saturdays of the month unless you've already arranged with a groomer.
Services
Basic Grooming

Bath
Nail trimming
Ear cleaning
Haircut
Anal gland expression

Specialized Service
---
4. Bubbles & Bows – Nicholls Hills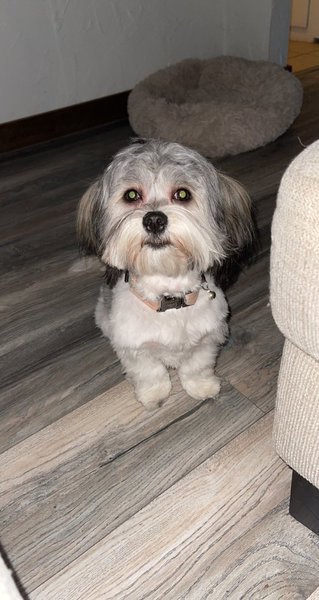 Bubbles & Bows-Nicholls Hills offers complete pampering to dogs, from the use of velvety shampoo to a nice haircut of your choice for your pooch. You can also avail of a mani/pedi to complete a stylish look.
Based on the Yelp reviews of their patrons, they are happy with the way the dog groomers handle their dogs with respect, treating them like they are their own. Patrons are also happy with the reasonable grooming prices.
For your convenience, a clear direction can be found on the website if you intend to visit. Appointments are done by calling the number provided above.
Highlights
The establishment has been providing dog grooming services since 1990.
Dog owners can avail of manicure/pedicure services for their dogs.
Full-groom services begin with a warm bath and are followed by a gentle massage for a relaxing spa-like experience for dogs.
To get detailed information about drop-off and pick-up times, feel free to give them a call during their operating hours.
Services
Bath & Dry

Warm bath
Massage
Brush-out
Ear cleaning
Blow drying

Full-Pet Grooming

Bath
Massage
Nail trim
Ear cleaning
Full body clip and hand scissoring
---
3. Bo's Dog Grooming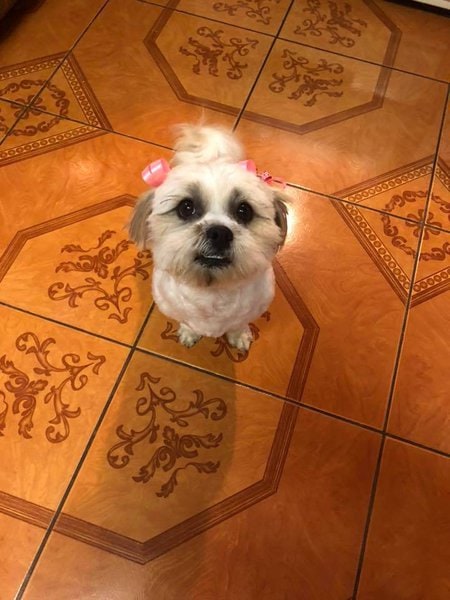 Bo's Dog Grooming is a family-owned business whose patrons are happy about the attentiveness of the groomer to their concerns, like the specific haircuts they want for their dogs. It is not surprising that it garnered an average of 4.4 stars from over 80 reviews on Google.
Some dog owners particularly liked how easy it was to book an appointment which can be done by calling the number provided above. One patron even commended how the groomer managed to remove all the heavy mats without shaving her dog's coat completely.
There is a map on the website to make it convenient for dog owners to find their way to Bo's Dog Grooming.
Highlights
The grooming rates at this establishment are considerably affordable, much to the delight of the city residents.
The groomer pays attention to the special requests of dog owners, like specific haircuts. 
Dog owners are highly satisfied with the way the groomer was able to trim their overly-anxious dogs' nails.
Patrons can request an online quote for grooming services.
Services
Full-Grooming Services

Bath
Teeth brushing
Nail trimming
Anal gland expression
---
2. Soi's Pet Salon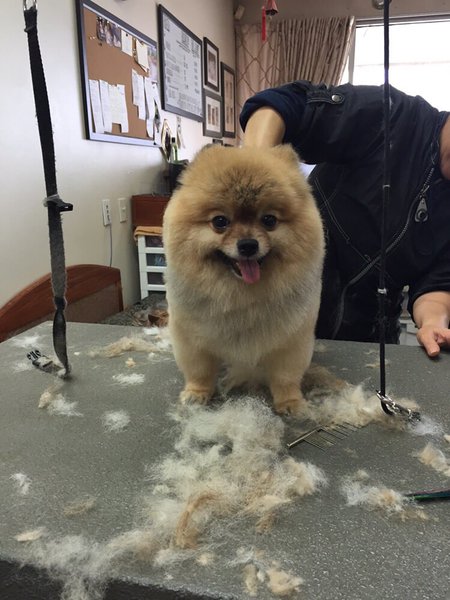 Opened in 2006, salon owner Soi T. has over 15 years of experience in grooming all kinds of dog breeds, but her specialization is providing haircuts to small dog breeds like Yorkshire Terriers. You can take your dog to Soi's Pet Salon and request any type of hairstyle you want for your pooch. There are also photo galleries of the dogs she groomed in the past, from Poodles to Maltese and other dog breeds.
As a dog owner, you will appreciate how Soi keeps her salon clean and sanitized. She uses stainless steel tubs which are the best material used in the dog grooming industry because these are easier to clean.
The salon received positive reviews from over 19 happy patrons. One dog owner commented that she appreciates and feels safer seeing her dog in one room rather than in the back room and not knowing what it looks like behind closed doors. You can set an appointment with Soi through the number provided above. For your convenience, a map is provided on the website.
Highlights
Specialized in breed-specific haircuts.
Soi has over 15 years of experience in the dog grooming industry.
Provides a safe environment by sanitizing grooming tools after each patron.
You can view a photo gallery of the previous grooming works of Soi on the website.
Services
Full-Groom Services

Bath
Nail trim
Ear cleaning

Breed-specific haircuts
---
1. Soapy Hound Dog Wash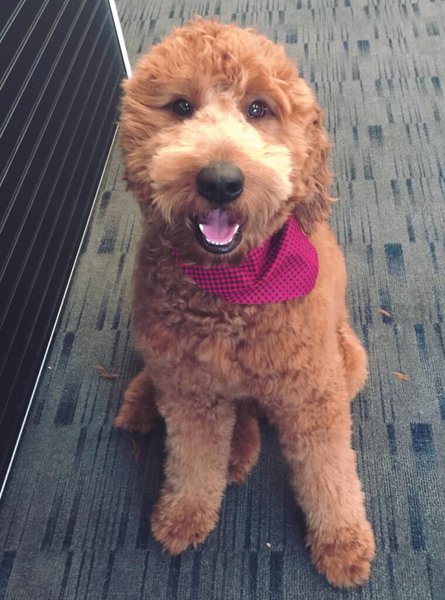 This is a small quaint shop where the owner/groomer, Ashley Factor, can only accept dogs for grooming individually such that her full attention can be dedicated to grooming the specific dog. The groomer does not have a fixed schedule, so it's best to call her to set an appointment. We also advise you to visit her Facebook page, where she indicates her availability for grooming sessions each week.
Soapy Hound Dog Wash garnered an average of 4.3 stars from over 20 reviews on Google. They liked how Ashley treated their dogs with sincere care. Previous dog owners also commended how their dogs looked and smelled good after being groomed by Ashley.
For those of you who'd be attending a dog party, you can avail of a $30 gift certificate or a doggie cake like apple cinnamon cake for about $12.
Highlights
All services can only be rendered on an appointment basis, which can be done by sending her a text message at the number provided above.
Patrons can also view her availability for grooming on her Facebook page.
The dog wash is $25, which includes shampoo, dry, and brush.
Dog owners can also purchase gift cards and home-baked goodies for their fur babies.
Services
Dog wash
Other Services

Nail trimming
De-shedding
---
Related Questions
---
How Often Should Dogs Be Groomed? It should be every 4 to 6 weeks for dogs with thicker and longer coats, while dogs with shorter and finer hair may visit a professional groomer every 8 to 12 weeks. Plus, lifestyle is also a consideration, with outdoorsy dogs needing to visit the groomer more often than couch potato doggies because they get dirtier.
Do They Put Dogs To Sleep For Grooming? Yes, but only those dogs that have extreme fear and anxiety from grooming. Putting dogs to sleep for grooming may be necessary for safety reasons because the dog may act aggressively toward the groomer, which may lead to unintentional grooming injuries. But, only veterinarians are qualified to administer the sedative to calm down a dog during grooming.
Do Dogs Feel Better After They Are Groomed? Not all dogs have the same reactions after grooming. Some of them may express delight because the removal of heavy mats, thick eye boogers, and trimming of overgrown nails make them feel better and fresher. On top of that, the anticipation of being gifted with doggie treats gives them a feeling of excitement. On the one hand, some of them may feel traumatized, especially if they were handled by unprofessional dog groomers.