San Francisco is one of the canine-friendly cities in the USA. Suppose you are a 'new kid on the block', you'd find a lot of dog-friendly neighborhoods, including the Sunset District and Mission Bay. Not to forget that this city is home to vast and refreshing parks such as the Golden Gate Park where your dog can run freely on a beautiful sunny day or perhaps even on a foggy day.
As a dog lover residing in San Francisco, you naturally want your dog to look neat and kempt. Instead of cleaning your dog and doing basic grooming on your own, you can definitely engage professional dog groomers all around the city. These groomers have the tools to remove heavy hair mattings and brushes to smoothen the coat and promote growth for healthier skin and coat. Not to forget, dog groomers know the ideal cut perfect for your dog.
Are you still hunting for a dog groomer in San Francisco? Read on because we have compiled 22 dog groomers who have received positive reviews from their customers.
22. Alpha Grooming Pet Salon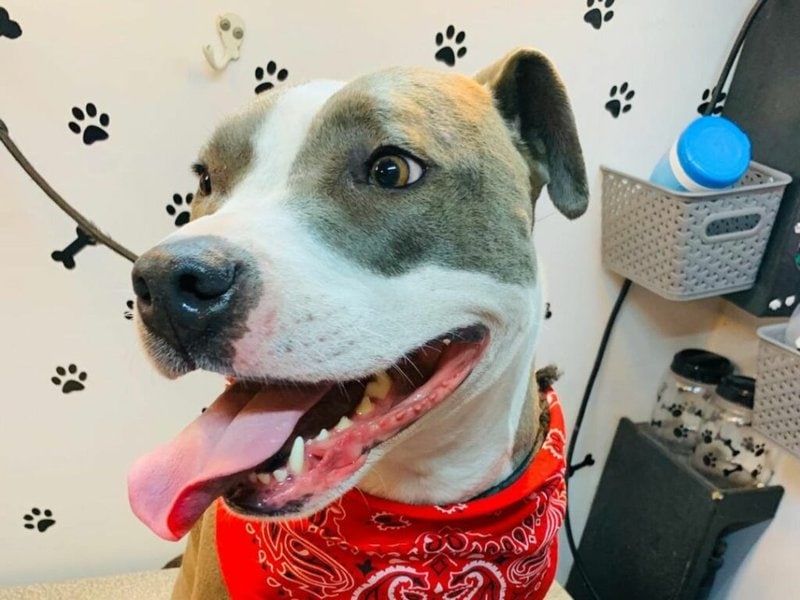 Alpha Grooming Pet Salon is a mobile pet grooming service serving various counties and communities in California, including San Francisco. With the recent lockdowns due to the COVID pandemic, the mobile service made it easier and more convenient for pet owners to have their pets groomed.
Groomers have experience in handling all kinds of dog breeds and are regularly checked for their background and safety record in handling pets. Products used are all-organic and eco-friendly, and dog owners can request groomers for a particular cut.
Phone and online booking available. Appointments can be made on short notice with a quick reply.
Highlights
The staff is fully vaccinated and trained to administer first-aid and CPR on dogs during emergencies.
Voted as the number 1 in-home mobile pet grooming service in San Francisco.
Before getting accepted to work at Alpha Pet Grooming Salon, the groomers must have a minimum of 2 years of experience with senior dogs and those with special needs.
The company offers insurance for any injuries incurred during the grooming process.
Services
Basic Services

Bath
Eyewash
Nail trim
Ear cleaning

Master Level Dog Grooming

Complete bath
Hydro surge warm water shampoo and conditioner
Complete brushout
Breed or personality haircut
---
21. Fog City Dogs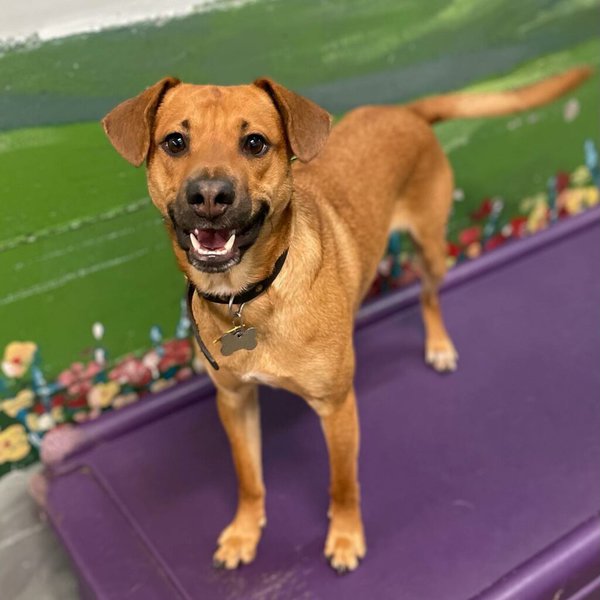 Fog City Dogs is conveniently located in 2 areas in San Francisco. Aside from the Lombard Street branch, you can also find them at Bayview/Bernal facility at Shafter Avenue. For your convenience, you can find the driving directions to their two branches on the website. Fog City Dogs was awarded a Certificate of Excellence in 2019, as well as Beast of the Bay of the same year.
Dog owners have nothing but appreciative words to the staff because of their responsiveness to their queries as well as their friendliness and professional approach to all the services offered. On top of that, fur parents of anxious dogs are happy and satisfied with how the dog groomers were able to warm up their anxious dogs for grooming.
Before getting there, be sure to bring with you the health records of your pet, including anti-rabies, DHPP, canine influenza, and bordetella. Please take note that the proof of health certificate requirement is strictly enforced for travelers traveling with their pets.
Highlights
Only uses the healthiest grooming products, which are perfect even for dogs with skin sensitivity problems.
Bath prices vary depending on the length and the size of your dog.
Open on Sundays, much to the delight of the San Francisco residents who enjoy Sunday brunch while sending their dogs for a grooming session.
It also offers dog daycare and dog boarding, where dogs are provided with indoor games to keep them less anxious and bored.
Services
Pawdicure

Nail trimming
Nail grinding
Nail polish application

Basic Services

Basic bath
Premium bath
Brushing using FURminator to control shedding
Teeth brushing
---
20. SF Woof Times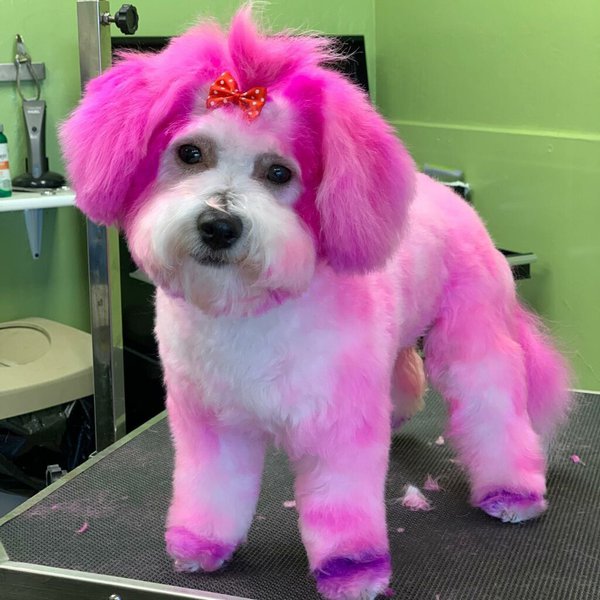 Owned and operated by Reynaldo Vitamina, the SF Woof Times has been providing services since 2009. Apart from dog grooming, it also offers dog walking services for the much-needed physical exercise of dogs. Going to SF Woof Times is made easier by the available map on the website. And while waiting for your pooch to be pampered, you can sample some of the restaurants within the area.
Many of the patrons are raving about how kind and professional Reynaldo is. Some customers even labeled him as a dog whisperer, since Reynaldo was able to calm down their nervous dogs. Patrons also enjoyed the fair and affordable pricing for dog grooming services.
Plus, they appreciate how easy it is to book an appointment with Reynaldo. Setting an appointment is made easier because you can do it online by filling up the online appointment form. If you need to cancel, kindly do it 24 hours before the appointed schedule.
Highlights
Pickup and drop-off services are available for a minimal fee that starts at $10, depending on the breed and coat's condition.
Online booking is available, or if it's more convenient for you, giving them a call is another way to book an appointment.
Cancellation is accepted with a 24-hour advanced notice.
Anal gland expression is available.
Services
Bathing

Full shampoo and conditioning
Full bathing with a regular haircut
Full bathing with breed-specific hair styling

Other Services

Ear cleaning
Nail trimming
Matted hair removal
Blow Drying
---
19. AU-Q-MIA Pet Salon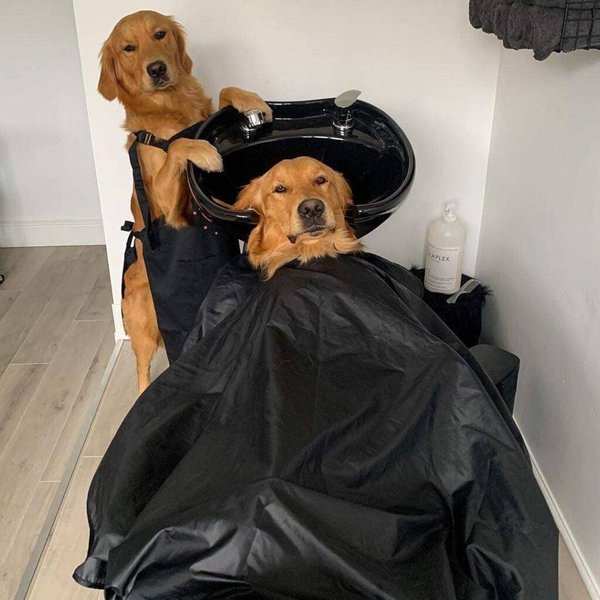 Are you looking for a pet mobile salon? Look no further because AU-Q-MIA (pronounced as AAUU-K-MEA) is a licensed and insured dog and cat mobile grooming salon servicing San Francisco and some cities in the Bay area. AU-Q-MIA started its mobile pet grooming services in 2009 and is now a proud member of the AKC S.A.F.E. Certified Salon with all their groomers having completed the AKC Groomer Education.
A lot of their patrons are surprised and happy with how fully-equipped the types of equipment are from a spacious shampoo area to the hair-drying and trimming area. They also appreciate the cleanliness of the pet mobile salon.
All services are booked online and in case the groomer cannot come on time to your place due to unforeseen circumstances such as heavy traffic, the groomer will let you know in advance. The prices are based on the size of your dog, the severity of matting, and the difficulty level in handling your dog. Unfortunately, they do not take on senior dogs 12 years old and older.
The payment options are cash, check, and Venmo. Credit cards are accepted but with a 4% additional fee.
Highlights
Curbside service for a quiet setting that is stress-free and crate-free while grooming the dogs.
Uses safe and hypoallergenic products to minimize the risk of allergic responses the dogs may have.
Prior to booking an appointment online, you can check the prices on the website for transparency.
Available in San Francisco and bay areas except for East Bay, San Jose, Fremont, Santa Clara, and Hayward.
Services
Dog Luxury Bath

Relief-itch bath
Deep hydration hair shampoo
Blueberry facial
Skunk shampoo and treatment

Dog Haircut and Add-on Services

De-shedding
Anal gland expression
Nail trimming
Breed-specific hair styling
---
18. Bow Wow Meow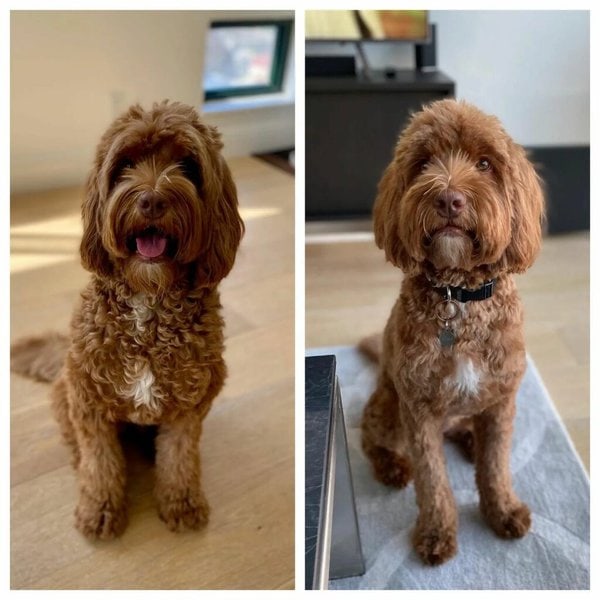 Bow Wow Meow is a family-owned business that started in 1989 in the community of San Carlos that eventually opened branches in Menlo Park and San Francisco. Aside from the grooming services they provide, there is also a pet supplies store that acts as a one-stop convenience shop for all the needs that your dogs and cats. Nutrition advice is available if you want to change up the diet of your pet.
Customers in their community attest to the services they have provided over the years and have become lifelong customers of their shop. The staff is well-trained and experienced in giving your pets the individual and specific care that they need, as well as providing you the necessary advice on suitable care for your pet.
Highlights
Grooming services are available seven days a week by appointment.
Offers curbside service while you wait in your car and also by appointment.
Requests for express nail trimming services are entertained without needing a prior appointment.
Its pet supply store offers the latest products for your dog's needs.
Services
Full Service

Bathing
Haircut
Blow-dry
Ear cleaning

Express Individual Service

Nail trim
Brushout
Anal gland expression
Brushing
---
17. Scissor Me Whiskers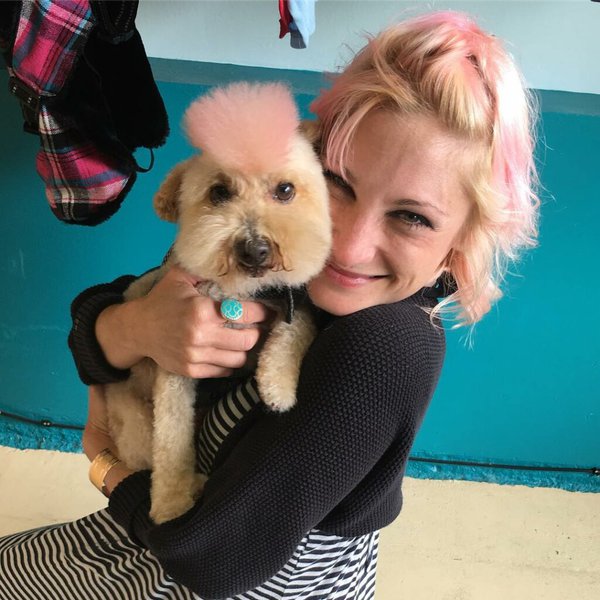 Scissors Me Whiskers also has a second branch in San Francisco located at 317 Clement Street, which is open from Wednesday to Sunday from 10 am to 6 pm. Regardless of which branch you visit, your pooch will definitely look exceptionally fabulous because all the professional groomers can handle whatever hairstyle you want for your pooch.
Based on Google reviews, patrons have nothing but pleasant experiences because the staff is friendly and kind to their fur babies. Most of the customers say that dog groomers know how to relax anxious and nervous pets.
In case you are looking for a dog groomer who is willing to scissor-cut and not razor-shave your pooch, Scissor Me Whiskers is the place to go. Patrons particularly loved how their pooches always came out with different hairstyles.
It is easy to look for a parking lot for the drop-off and pickup of your dog. And, if you are thinking of gift ideas for your dog-lover friends, why not purchase a Scissor Me Whiskers gift card?
Highlights
Offers hair/fur coloring services using non-toxic and top-of-the-line coloring products for dogs.
It is a one-stop shop for your dog's grooming and other doggie products, including doggie shirts, collars, jackets, treats, and toys.
You can have your dog's teeth cleaned without using anesthesia.
They have two branches in San Francisco, one on Clement Street and another on Cabrillo Street, so you can choose which branch is more convenient for you to take your dog.
Services
Full-Service Grooming

Bath
Blow-dry
Brushout
Hair cut based on the owner's specifications

Other Grooming Services

Face trim
Sanitary trim
Foot trim
Anal gland expression
---
16. Doggie Day Spaw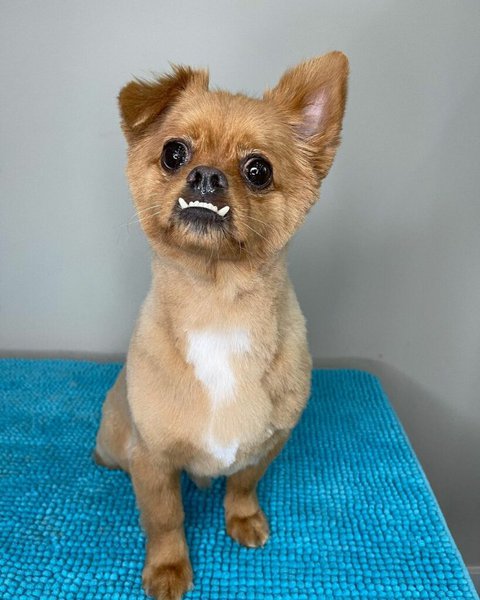 If you are looking for a one-of-a-kind thorough, and deep-down clean for your pooch, then let your pooch experience the number one and patented MicroBubble system that Doggie Day Spaw offers. This is not an ordinary bath, rather, it is called Thera-Clean bath that deep cleans the hair and deep down the skin using MicroBubbles. There are no soaps or shampoos except MicroBubbles to clean your dog.
Dog lovers are raving about the dog groomer's professionalism, dedication, and skills. They also loved that their dogs were allowed to roam freely around the establishment instead of being locked up in a cage after the grooming procedure. And, while your pooch is being pampered, you can savor one of the restaurants in North Beach.
To book an appointment, you can either call or text them at the number we provided above. For cancellations, please get in touch with them 48 hours prior to your dog's appointment, lest, you'd be charged $40 for late cancellation. They also offer one-on-one after-hours services at a rate of $25 for every 15 minutes. Walk-in services are allowed but only for nail trimming and ear wash.
Highlights
All puppies and dogs must be completely vaccinated, and dog owners are required to show the vaccine records of their pet dogs.
Heavy de-matting can be done upon the dog owner's request.
Doggie Day Spaw offers doggie dental procedures without anesthesia.
Security cameras are placed all over the salon that record video and audio of all the procedures.
Services
Main Grooming Services

Simple bath
Nail trimming
Teeth brushing
MicroBubble plus

Add-On Services

Paw cleanse
Hot oil treatment
Blueberry facial
De-shedding
---
15. Bernie's Grooming City Dogs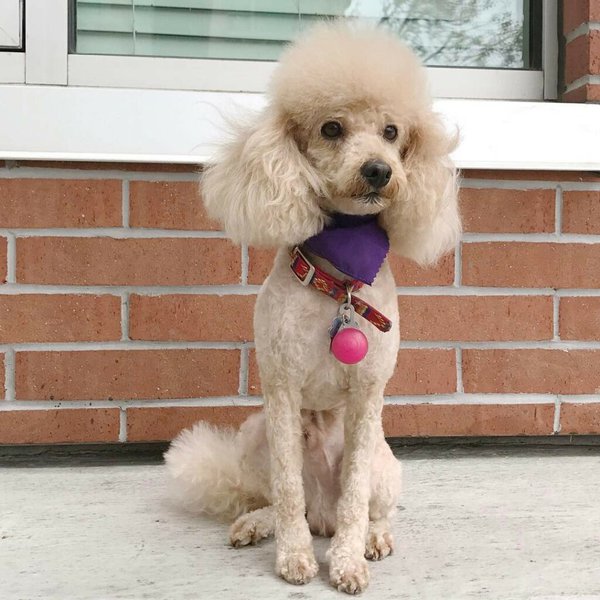 What makes Bernie's Grooming City Dogs salon different from others is that they encourage dog owners to come to the salon days before the appointed schedule. They invite their patrons to do this in order for their dogs to warm up with the groomer and to get acclimatized to the sound and smell of the salon. This is perfect if your dog is anxious about being left alone in the salon and with the grooming procedures.
Puppies and senior dogs are welcome for grooming at Bernie's Grooming City Dogs salon provided that they are fully vaccinated. Booking for an appointment is done online. Walk-ins are accepted but only if there is an available slot. If you will bring two or more dogs to the salon, let them know in advance so they can arrange two dog groomers for your pets.
If you need to cancel, as a courtesy, do it within 24 hours in advance to avoid a $50 cancellation fee. The accepted forms of payment are cash and credit cards.
Highlights
There is an available free 15-minute parking in front of the salon that makes drop-off and pickup much more convenient.
Express services are available for dogs that cannot tolerate long grooming hours, such as senior or overly-anxious dogs.
Walk-ins for nail trimming services are only permitted between 9 am and 2 pm.
The cost of grooming is computed after the groomer is done assessing the coat condition, age, and behavior of your dog.
Services
7-Step Bath

Bath with conditioner application
Nail trimming
Ear cleaning
Anal gland expression

Other Grooming Services

Foot or pad trim
Teeth Brushing
Sanitary trim
Coat brushing for 15 minutes
---
14. VIP Scrub Club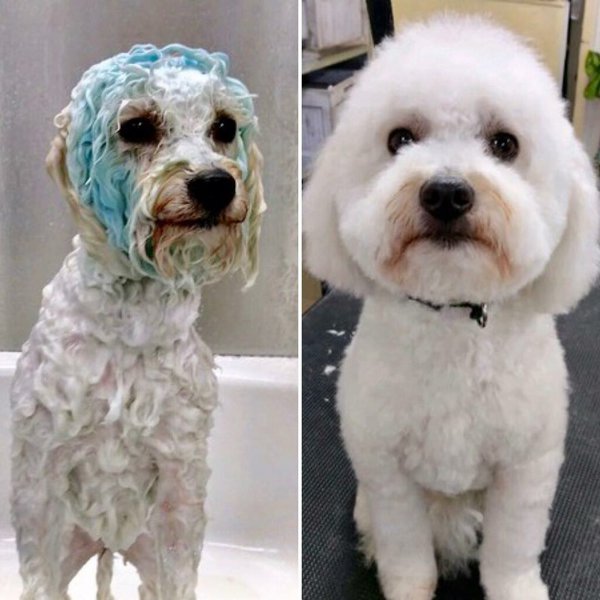 VIP Scrub Club is a dog grooming salon that has been servicing the Noe Valley neighborhood for more than 30 years. It is a lesbian-owned dog grooming salon that supports a group of a diverse staff. The owner is Lancy Woo who grew up in San Francisco and is a Western Word Pet Supply Association professional certified dog groomer. She employs 3 dog groomers who have specialties in breed-specific haircuts.
They have regular patrons who are more than satisfied with the VIP treatments that their pooches get from the salon. Every dog grooming service begins with a double bath that is followed by facial and ear cleanings and the coat is dried up either by a towel or a soft air dryer. Then brushing (lots of it!) and is capped off by a nice pedicure. The dog owners also liked that only eco-friendly shampoos and conditioners are used.
Before taking your dog to the salon, they require that you feed, walk, and make certain that your pooch has done its bathroom business right before the grooming schedule. If it's your puppy's first time to be groomed at the salon, kindly visit the 'new puppy page' for more details.
Highlights
Voted as the Best of the Bay dog grooming salon in 2019.
Aside from full-service baths, they also offer self-serve tubs where you can take your dog to the salon to avail of the use of a dog tub for a fee.
You can purchase gift cards for your equally-loving dog parents at any amount you wish.
The salon accepts the grooming of geriatric dogs, arthritic dogs, and those with skin sensitivity issues.
Services
VIP Haircut

Shaping and outlining
Hand scissoring haircut
Clippering haircut
Sculpturing of unruly coats

Add-On Services

Sanitary trim
Bangs trimming
Pedicure
Anal gland expression
---
13. Doggylicious Mobile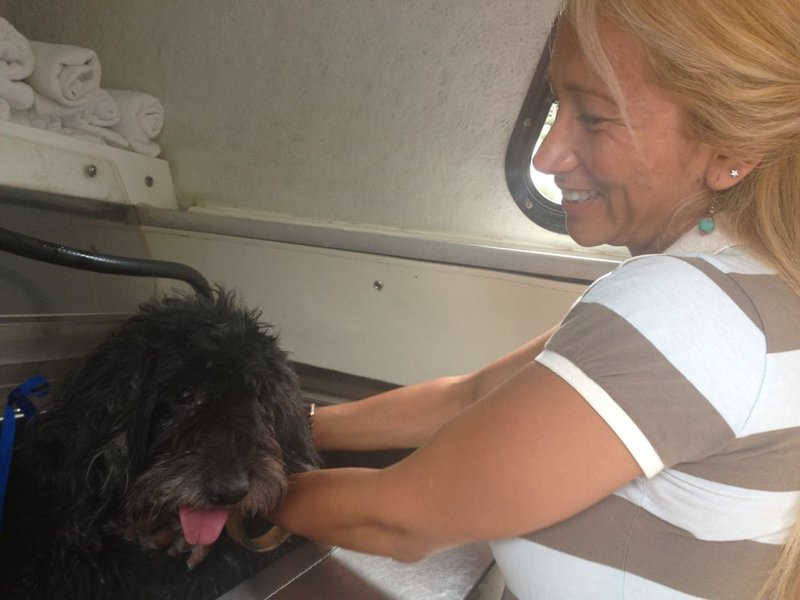 Doggylicious Mobile is a pet bathing service started by Nina M. in 2013 to give San Francisco residents convenience and good service without the stressful trip of going to the groomers. They only offer dog bathing, coat and facial treatments, and other basic cleaning and do not perform haircuts or fur trims.
The advantage of availing of their services is that one dog at a time is served. This makes it less stressful for our pooches to have multiple dogs anxiously barking at the same time.
Customers have nothing but praise for Nina's services and patience with all kinds of dogs, whether small or large. She is an animal advocate and a self-proclaimed dog whisperer, so you can be assured that your furry pet will be treated with utmost care.
Highlights
Take note that the establishment only offers bathing services but not haircuts.
Uses Earthbath shampoos and conditioners, which are plant-based organic products, to reduce the risk of allergic reactions in dogs.
Specializes in grooming anxious and sensitive dogs, especially dogs with disabilities.
Offers discounts to dogs of senior citizens, people with disabilities, and visually impaired dogs.
Services
Basic Services

Shampoo and conditioner
Blow-dry
Nail-trimming
Ear-cleaning

Other Services

Skunk odor remover
Brushing
Facial treatments
---
12. Kent's Kanines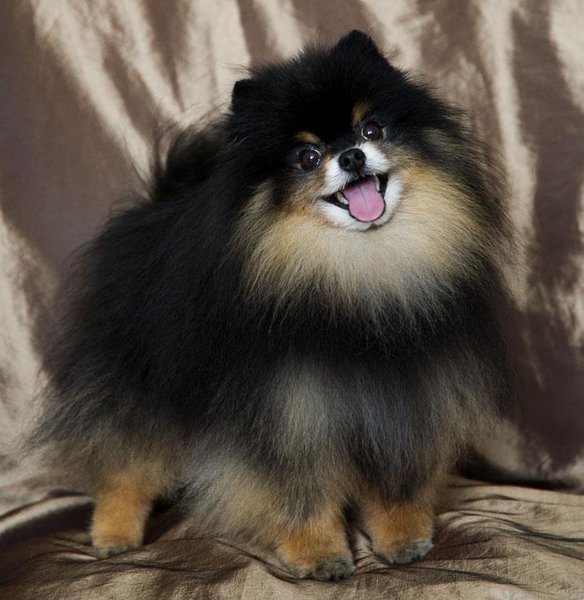 Kent's Kanines is a grooming service done right at your home. The hassle of going to the groomer and the stress that your pooch experiences are all eliminated with the service.
Deborah Kent is the owner and main groomer of the business. She is a lifelong dog lover and is also an artist who makes animal sculptures, particularly dogs. She later found a passion for dog grooming and enrolled at the New York School of Dog Grooming, which eventually led to her opening the business in 1989.
Deborah is expertly trained in Hand Stripping, a grooming process where dead and loose hairs are removed by hand. The process helps retain the natural color of the coat and reduces skin irritations which are common in clipping.
Pet parents are all praises for Deborah's patience and expertise, including the late comedian Joan Rivers. Appointments are strictly by phone.
Highlights
Employs the Hand Stripping technique that is well suited for grooming Terrier dog breeds.
Owner Deborah Kent is known as the "Groom Whisperer," who can get the most excitable dogs to settle down and behave during their grooming sessions.
She has extensive experience in handling all sizes of dogs, including senior dogs for grooming.
Brings all her paraphernalia, except for the towels, to every grooming session.
Services
Basic Grooming

Massaging bath
Blow-dry
Brush/combing
Nail trimming

Hair Cut
---
11. K9 Spa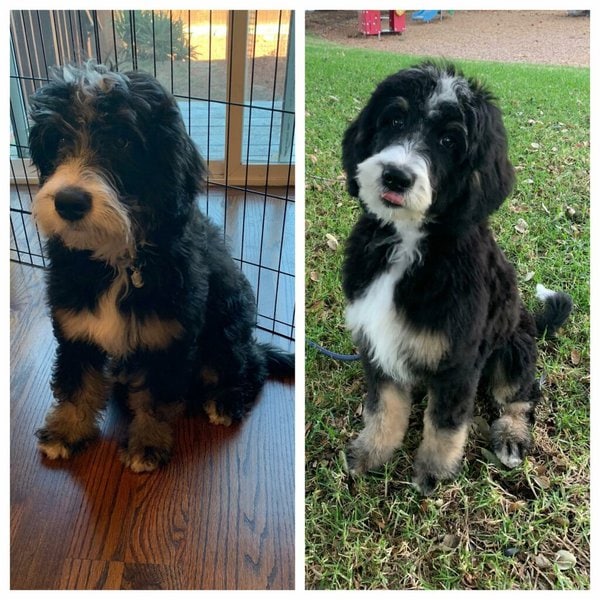 K9 Spa was opened in 2015 by the business owner, Jenny Huynh, to further give service to San Francisco residents near the Mission District after the success of her other pet grooming shop on West Portal Ave.
As a dog owner herself, she knows that every dog is unique and needs special care and attention. She is quick to answer and accommodate the dog owner's concerns and would gladly share her knowledge on your dog's grooming. She and her staff give importance to having good communication with their pet parents.
Satisfied customers attest to the patience of the staff in handling anxious dogs. Some would even send timely video updates so that patrons would be assured of their dogs' condition.
Highlights
Aside from grooming services, the establishment also accepts dogs for boarding.
A limited number of dogs groomed allows more focus and care for your pooch.
12 years in the business has developed loyal patrons over the years.
Provides reasonable prices for all dog grooming services.
Services
Fresh Basic Bath

Bath
Nail Trim
Ear Cleaning
Sanitary Trim
Gland Expression

Fluffy Allover Full Grooming

Fresh Basic Bath
Stylish Trim
---
10. Coiffure Doggie Day Spa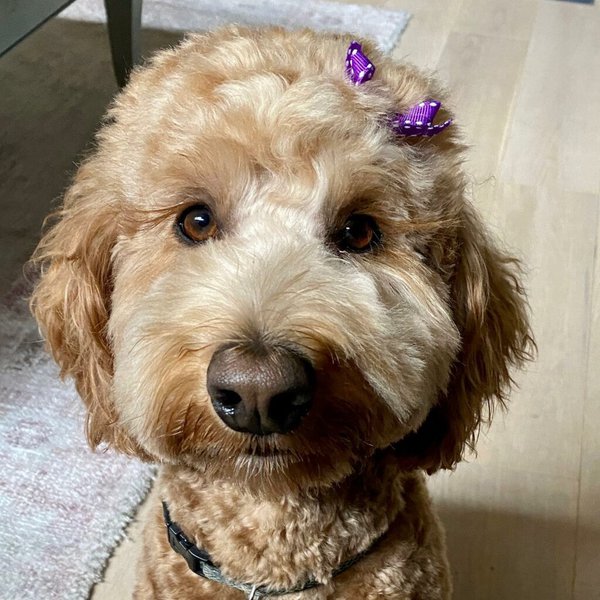 Coiffure Dog Grooming specializes in grooming dogs that are 25 lbs or less. The facility has the feel of a private home in a building that overlooks the beautiful view of the Bay. The environment is very stress-free, making it ideal for small dogs with anxiety issues.
Business owner, Myra Marcelo, started the business in 2013 after a stint as a consultant for hospital ancillary services. She later found her passion in dog grooming after apprenticing in Furry Tales.
The staff is friendly and accommodating, and each dog gets full attention since the number of dogs serviced is very limited. According to the dog owners, Myra would even send pictures and videos of your dog while it is being groomed.
Highlights
For a wait-free service, the spa only accepts 1 to 2 dogs for grooming per day.
Does not employ a neck noose during the entire grooming process, thus reducing the anxiety levels in dogs.
Dog owners must show proof of the latest vaccinations and flea preventive care; The Bordetella vaccine is preferred but not required.
While waiting for your dog, you can spend your waiting time at nearby establishments, such as Starbucks, Philz coffee, Mizu spa, or Gus' community market.
Services
Coiffure Bath

Bath with non-cage drying
Brush with some mat removal
Nail trim
Knot-loosening massage

Coiffure Grooming

Coiffure bath
Full-body styling

Additional Services

Teeth brushing
Blueberry facial
Flea control
---
9. Top Dog Boutique & Grooming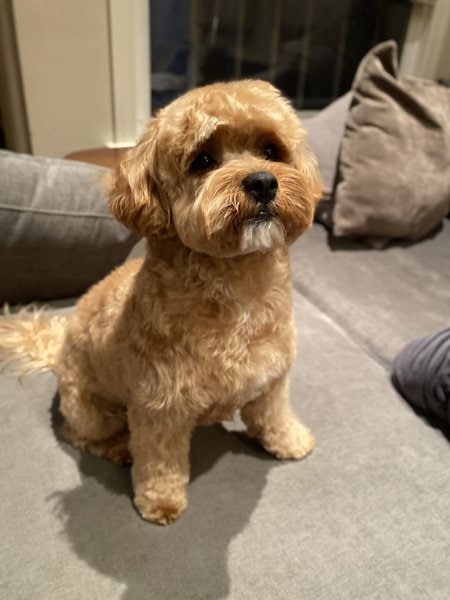 Top Dog Boutique & Grooming offers a range of grooming services with an emphasis on the Asian Fusion style of grooming. This style shapes the faces and bodies of small pooches, particularly Poodles and Terriers, into smooth circles or cubes through hand scissoring. The overall effect is to make them look like stuffed toys.
As a certified groomer, Joanne K. opened the shop in 2007 near Golden Gate Park. She has kept up to date with the latest trends by attending conferences in Korea. The shop also doubles as a pet store with a sizable selection of toys, treats, and other doggie essentials. Grooming is strictly by appointment and only accepts dogs under 20 lbs. The staff has the option to refuse unmanageable dogs.
Highlights
Uses natural and non-toxic products which are perfect for dogs with skin sensitivity problems.
Limits the number of dogs inside the facility and provides curbside pickup of your dogs to avoid COVID-19 spread.
The staff is fully vaccinated to ensure their safety and the safety of the patrons.
For patrons' benefit, an appointment is done online, and will be given confirmation through their emails.
Services
Full-serve Bath (dogs under 20 lbs only)

Shampoo and conditioning
Blow-dry
Brushout
Ear cleaning
Nail trimming
Anal gland expression

Full-serve Groom (dogs under 20 lbs only)
---
8. WAGS On Polk Street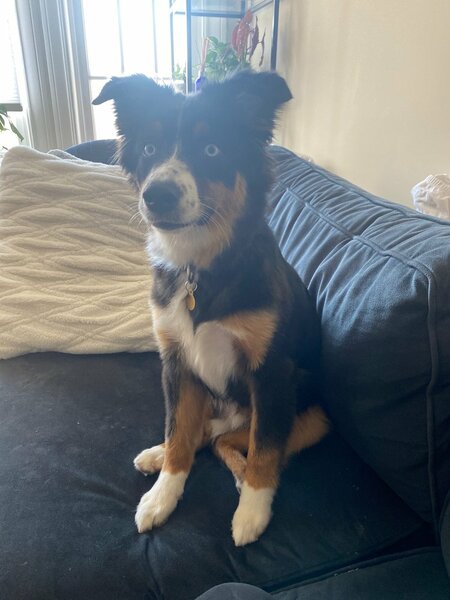 WAGS is a dog grooming facility that also accepts pets for boarding. As dog owners, you will appreciate the spacious and open space where dogs are allowed to roam around before and after the grooming services. WAGS was opened in 2002 by Johnny E. and Tyler Stewart, who employ a team of experienced dog groomers.
Dog lovers who availed of their services loved that their pets were allowed to go around and socialize with other pets in the grooming area. And, for smaller dogs who prefer a quieter environment, they also have another room for them to enjoy their stay.
Do you think your pooch cannot tolerate the loud sound produced by hair dryers? No worries because at WAGS, they have available dry stations where the room temperature is comfortably warm to dry your dog's hair naturally.
As an added bonus, you can also board your dog at WAGS, where they can customize your dog's meals based on your request.
Highlights
A team of groomers manages the grooming process to make sure that dogs are bathed and cleaned in a loving way.
Dogs can freely socialize with others in the grooming room.
Has a 2-acre dog boarding facility where dogs can run around to their hearts' desires before and after the grooming procedures.
Crowds and dog owners are allowed to watch in an open window the bathing and grooming processes, so dog owners know their fur babies are in good hands.
Services
Basic Services

Bath with haircut
Brushout

Add-ons With Bath

Teeth brushing
Anal gland expression
Dremmel nails or nail grinding
Nail trimming
---
7. PAWZ Spa Grooming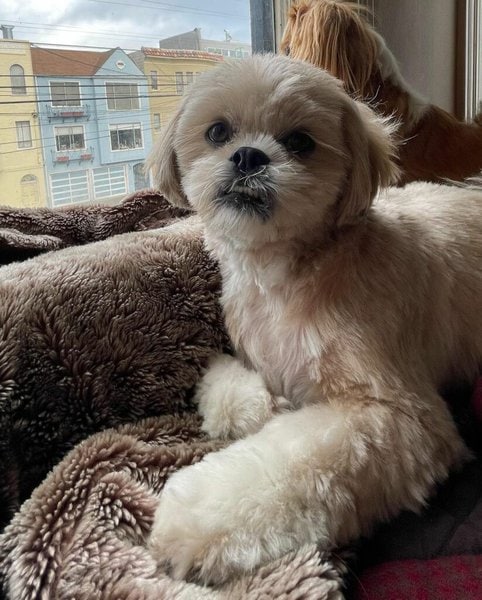 Established in 2018 by Tina K., a certified expert groomer since 2012, PAWZ Spa Grooming has been receiving amazing reviews not only because of the professional services but also because of the reasonable prices. Tina's regular patrons are so happy with the way she handled their pets, such that it is not surprising to know they wouldn't take their pets anywhere else except at PAWZ Spa Grooming.
Are you a proud owner of a Poodle or a Poodle Mix dog? If yes, you will love how Tina finds the right balance of keeping a Poodle's coat fluffy without shaving the coat too much, as reviewed by her patrons who own Poodle Mixed dog breeds. In fact, PAWZ Spa Grooming wouldn't belong to the top 16 groomers and pet spas in San Francisco in 2020 had Tina not done amazing works.
Take note that Tina's services are on an appointment basis only which you can do by calling the phone number we provided above.
Highlights
PAWZ Spa Grooming offers a safer way to trim dog's nails called nail Dremel for dogs who are too skittish and difficult to handle.
Based on dog owners' reviews shared on Google and Yelp, the cost of grooming services is not overpriced.
Tina has more than 7 years of experience as a professional groomer.
For services such as nail trim, ear cleaning and plucking, anal gland expression, and teeth brushing, walk-ins are allowed for these stand-alone services.
Services
Full Bath With Partial Groom

Spa bath
Gentle massage
Sanitary and foot pad trimming
Anal gland expression

A La Carte Services

Fur deshedding using FURminator
Light trim
Medicated deep cleaning shampoo for
Ear plucking
---
6. SF Dog Parlour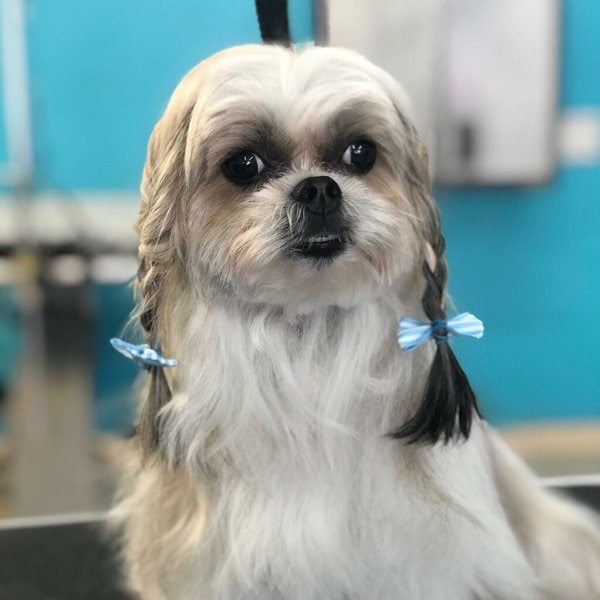 SF Dog Parlour is a family-run business that is operated by Ofelia Gomez and Lisa Russell, both of whom have combined experience of 40 years in the dog grooming business. Dog owners compliment the friendliness, professionalism, and fast but fantastic services that they have received.
You will also appreciate its Zoom Groom service because these quick grooming sessions are ideal for anxious dogs. Such services are also a great option if you have a limited waiting time for your pooch, as the total time for a full-service grooming is shorter.
The parlor is strategically located next to the last T-train stop and the 8x bus stop in the Visitacion Valley. It is also close to restaurants and shops, so you can enjoy a good meal or a shopping spree while waiting for your fur baby.
Knowing ahead of time the estimated cost of grooming is one thing you'd also appreciate. Simply call them, and they'd give you a quote based on your dog's size, weight, coat condition, level of handling difficulty, and breed.
Highlights
Uses a deodorizing shampoo that is biodegradable, safe, and effective in eliminating even the worst skunk odor.
Has expertise in removing or detangling heavy coat mattings.
Open seven days a week so you can easily adjust your busy schedule to accommodate grooming time for your dog.
Its three years in the business equates to 7,500 plus happy dog owners who availed of their services.
Services
Full-Service Bath

Shampoo and conditioner
Nail trim and grinding
Ear and teeth cleaning
Anal gland expression

Other Services

De-skunking
De-shedding
Nail painting
Hair dye
---
5. Hound Lounge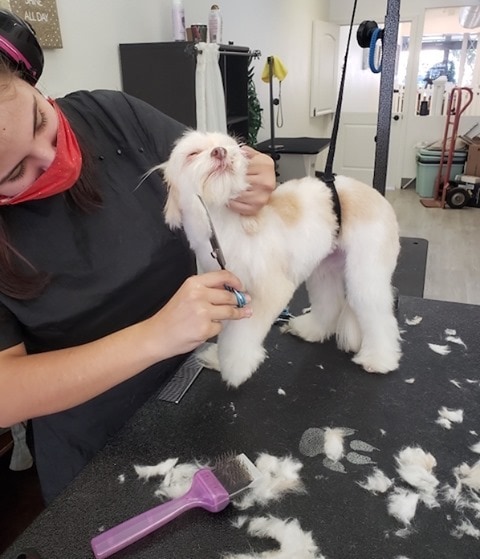 If you are looking for a dog grooming lounge that offers affordable monthly packages, Hound Lounge is the place to go. Dog owners who have high-maintenance dogs in terms of coat care will enjoy the low price rates for in-between haircuts if they avail of their monthly package that includes bathing and touch-ups.
As patrons, you will also appreciate their cage-free environment, which is great for nervous dogs. Plus, senior dogs are welcome for grooming, and in fact, they are provided with beds for relaxation.
Do you have multiple dogs that you want to be professionally groomed? Then we are happy to let you know that Hound Lounge provides a $5 discount for each dog.
Highlights
Accepts walk-ins and has a flexible grooming time; So, you can call them and set a schedule at your convenience because you'd be glad to know that they do not set a closing time.
Open to grooming all types of dog breeds.
Gives a discounted $5 rate to owners who have multiple dogs for grooming.
Has a less-stressful and cage-free environment for grooming.
Services
Dog Baths

Bath for small dogs
Bath for medium dogs
Bath for extra-large dogs

Other Services

Nail clipping
Brushout
Nail trim and nail file
Ear cleaning
Anal gland expression
---
4. The Dog Barber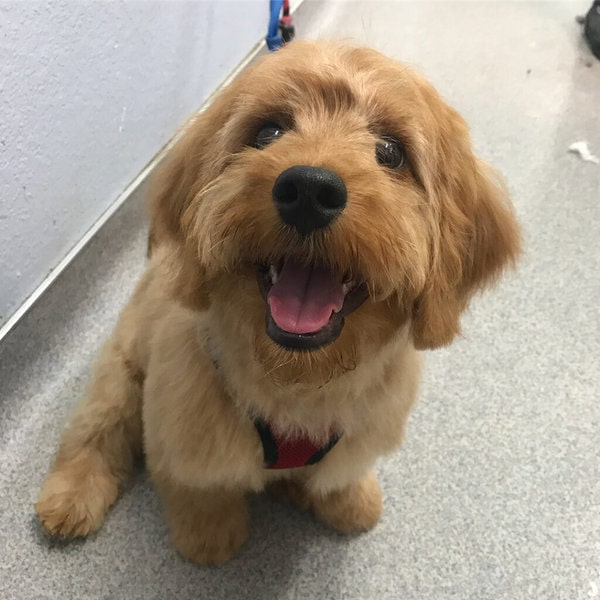 The Dog Barber offers a full range of grooming services that your furry friend will need at a reasonable price. Grooming is strictly by appointment only through phone or email. Direct Messaging is not accepted.
Roberto Lopez, owner of the Dog Barber, is an experienced dog groomer who worked at a reputable dog grooming shop in San Francisco before embarking on opening his grooming business. He holds a bachelor's degree in animal husbandry and graduated from Madeline's Institute of Pet Grooming in California.
To keep up with the trends in dog styling and grooming tools and products, Roberto frequently attends pet grooming seminars, no wonder he was given the recognition as the best groomer in the city by the San Francisco Magazine in 2015. Also, the Dog Barber was included in the top 3 pet grooming in San Francisco in 2018.
Regular patrons have nothing but praises for Roberto because of consistency, friendliness, and his ability to calm down anxious dogs. The Dog Barber is strategically located near Duboce Triangle where you can relax at the park, while away the time in a bookstore, or enjoy a nice meal in one of the restaurants while waiting for your pet.
Highlights
Voted Best Dog Groomer in 2015 and one of 2018's Top 3 Pet Groomers in San Francisco.
Dogs are not crated for long periods in every grooming session, thereby reducing the levels of stress and anxiety in dogs while awaiting their turn.
The facility is bright and well-maintained to provide a welcoming atmosphere to all dog parents and their pet dogs.
There are parking lots available, making driving a viable option.
Services
Full-Service Groom:

Brush/Dematting
Bath
Blow-Dry
Ear cleaning
Nail trim
Haircut

Bath And Trim Only:

Brush/Dematting
Bath
Blow-Dry
Nail trim
Hair trim
---
3. Russian Hill Dog Grooming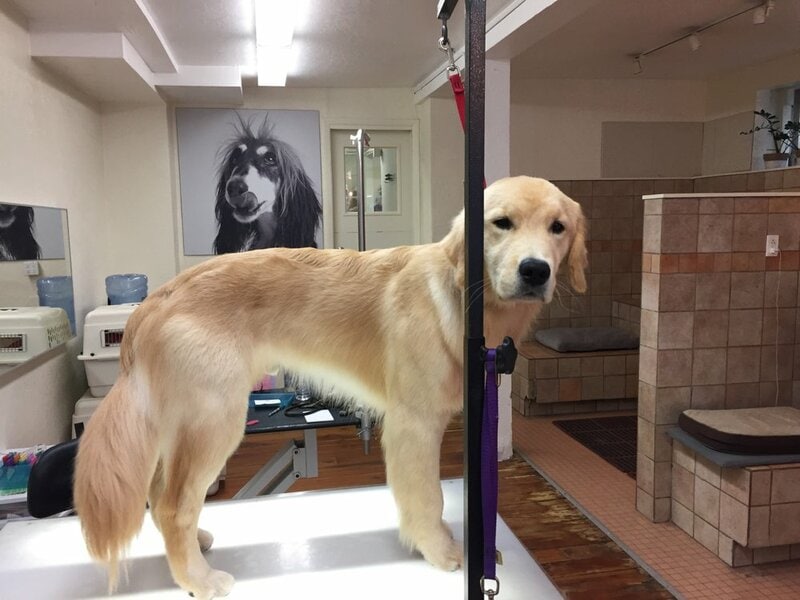 With over 28 years of experience, Russian Hill Dog Grooming has served many San Francisco residents with care and professionalism. First opened in the Russian Hill neighborhood, they now base their operations in the Lower Pacific Heights area.
They groom all kinds of dogs, with a special preference for Poodle mixes, where their expertise in clipping and hand scissoring techniques are evident. Groomers are certified Companion Animal Hygienists who are trained in the latest techniques.
Longtime patrons attest to the staff's broad knowledge. Expert advice is given on the proper care of their pets, especially with at-home care maintenance, which is just as important as regular grooming by professionals.
Highlights
Provides excellent hand scissoring and clipping techniques for haircuts.
Curbside drop-off is available as part of the preventative measures against the ongoing pandemic.
Pricing depends on the length of grooming time rather than the type or size of the breed.
They only employ nationally certified master groomers, this means the dog groomers have hours and hours of dog grooming practical work before getting certified as master groomers.
Services
Full-Service Grooming

Brush and de-matting
Bath
Nail trim
Ear cleaning
Paw shaving
Sanitary area trim

Other Services

Anal gland expression
Air dry by hand and comb-out
---
2. Little Ark Dog Grooming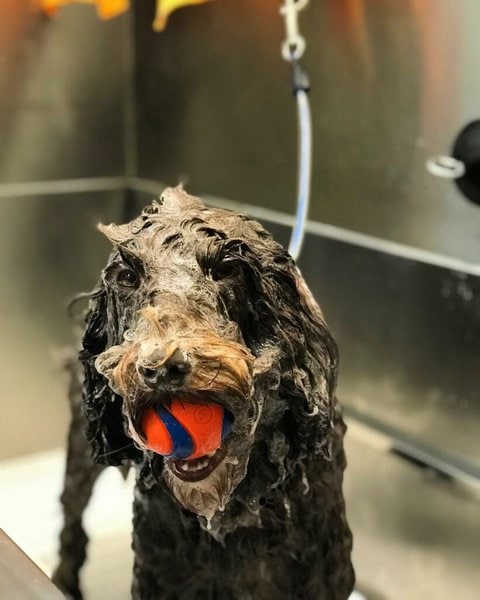 Little Ark Dog Grooming is the longest-running grooming shop in San Francisco since 1976, presently owned by Kim McCormack with her best friend, Yuri Godwin. McCormack is known for her breed standard cuts which many dog show owners attest to, and also customized cuts that owners can request.
Patrons have positive experiences with the shop, and most are satisfied with the cut and grooming done to their pets. The business has gained a good reputation over the years and has been consistent in delivering good services.
To avail of either of the bathing or full-grooming services, you can call the phone number we've provided for an appointment. Walk-ins are accepted but only for a la carte services like nail trimming, teeth brushing, ear cleaning, and anal gland expression.
Highlights
Voted Best of the Bay Groomer in 2016 by the Bay Area A-List 2016.
Dog owners have the option of allowing their pet dogs to socialize with other dogs or be placed in a quiet space.
Service includes a double wash that uses mild products to ensure your pooch is super clean.
A pet first aid and CPR-certified specialist is on active duty at the salon in the event of an emergency.
Services
Full-Grooming

Double wash
Face wash
Nail trimming
Ear plucking
Anal gland expression

A La Carte Grooming

Nail trim
Tooth brushing
Ear cleaning and plucking
---
1. BMK Pet Salon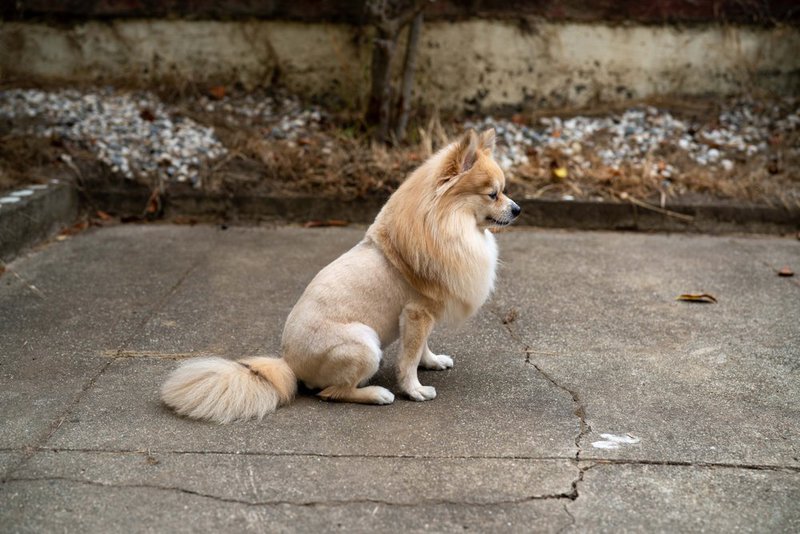 BMK Pet Salon specializes in grooming pets and dogs weighing below 65 lbs. You will feel confident taking your pooch to the salon because all the dog groomers have at least 10 years of grooming experience.
Dog lovers who've tried their services are all praised because the groomers were very attentive to their concerns. The owner, Mabel Kwong, is also appreciated because of her kindness and her patience in answering all their questions.
On top of those positive comments, they were impressed with the dainty salon interiors that have pink and white paw print wallpapers and are accented with white picket fences. You can also purchase apparel and other cute doggie stuff at the salon.
Highlights
Dog groomers are backed with ten or more years of experience in dog grooming.
BMK Pet Salon specializes in grooming dogs that are 65 lbs and below.
Safe even for dogs with sensitive skin because they only use organic shampoo and conditioner and tearless blueberry face wash.
Offers monthly spot-on flea treatments, on top of grooming services, for all dog sizes.
Services
Full Grooming Package

Bath
Haircut
Ear cleaning or plucking
Anal gland expression

Add-On Services

Non-anesthesia teeth cleaning
Face trim
Deshedding using FURminator
Bath using commercial grade flea shampoo
---
Related Questions
---
What Does Dog Grooming Include? Basic dog grooming typically includes bathing, brushing and de-matting, coat drying, nail trimming and filing, ear cleaning, sanitary trimming of sensitive areas, shaving of paw pads, and anal gland expression. Full grooming will include clipping or a haircut in addition to basic grooming. The dog is typically bathed first before the clipping to avoid clogging the clippers with dirt.
How Long Does A Full Dog Groom Take? A full dog groom usually takes an hour or two for small dogs depending on the type of coat, and for larger dogs, around 3 to 4 hours. The reason why some would take a long time to groom is because of the drying process. Dogs would have to be towel-dried or air-dried before clipping or hair cutting. This makes clipping or cutting easier when the fur is completely dry and stretched to its full length.
How Often Should You Take Your Dog To The Groomer? Dogs with longer furs would need to visit the groomer every 4 to 6 weeks, and dogs with shorter hair every 8 to 12 weeks. In some cases, your dog may have to visit the groomer just to have its nails or claws trimmed without the full groom. The length and thickness of your dog's fur is the deciding factor on how often they should visit a professional groomer.