San Jose is located at the southernmost end of the San Francisco Bay Area, California. It is a great place to live primarily because of its pleasant climate, with an average temperature of 65 °F in the morning and a bit warmer in the afternoon to about 75 °F. Winter is not bad compared to other cities; with the temperature dipping down to an average of 43 °F and rarely lower, it is no wonder that San Jose is an excellent place to enjoy outdoor activities.
As a dog-friendly city, San Jose has plenty of parks, some of which are dedicated to dogs, namely, the Butcher Dog Park and Saratoga Creek Dog Park. Dog owners would also appreciate a good number of certified dog groomers around the city, given that dog grooming can be tedious for busy people. So, if you want your dog to look fabulously good without the hassle of doing it yourself, why don't you get the services of professional dog groomers?
Professional dog groomers have grooming tools, experience, and knowledge about the latest trends in doggie hairstyles to bring out the very best in your pooch. So, here are 19 dog grooming salons around San Jose, California.
19. PETfectionist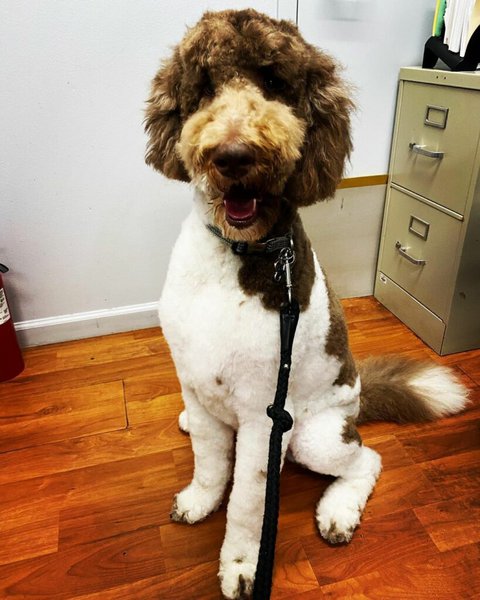 PETfectionist is owned and run by Antonio R., who is backed by 15 years of experience in grooming dogs of all sizes. This is a full-service dog salon offering bath and full-grooming packages for small up to extra-large dogs. De-shedding packages are also available for double-coated dogs, but this service is more expensive, which begins at $95 because it takes a longer time for the dog groomer to remove the loose undercoat.
We'd like to stress that there is an additional charge if the dog's coat is heavily matted because this service is more tedious and time-consuming. For small dogs with heavy mattings, an additional $20 will be charged. For medium dogs, it will be $30. For large dogs, it is $40, while it is $50 for extra-large dogs.
Take note that the average grooming time for each dog is 2 to 3 hours. Dog owners are encouraged to make an online booking and will get a confirmation through emails. An appointment will automatically get canceled if dog owners arrive 15 minutes late.
Highlights
This grooming salon opens early at 7 am to allow dog owners to take their dogs to the salon even before they head to work.
Take note that all Doodle dog breeds, be it a Miniature Cockapoo or a Miniature Havapoo, fall under the category of either large or extra-large dog breeds.
PETfectionist also accepts grooming aggressive and overly-anxious dogs.
The payment options available are cash, checks, and VISA.
Services
Grooming Services

De-shedding
Body trimming
De-matting
Full-service grooming

Other Services

Anal gland expression
Coat conditioning
Paw pad trimming
Sanitary trim
---
18. Doggie Stylezz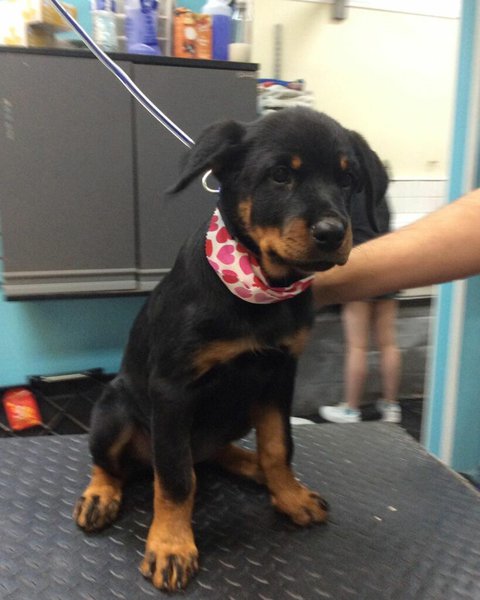 Doggie Stylezz pet grooming salon welcomes dogs of all sizes, shapes, and ages, plus cats are welcome for grooming, too. Pet owners had nothing but wonderful experiences at the salon that began with a warm welcome by the friendly staff. They admire the skills of professional dog groomers who use the latest grooming equipment to maintain the highest safety standards in pet grooming.
The salon offers complete head-to-toe pampering at an affordable rate. Otherwise, depending on what your pooch or your kitty needs at the moment, ala carte services are also available, namely, nail trimming, anal gland expression, teeth brushing, color highlights, and feather extensions. Not to forget that at Doggie Stylezz, regardless of dog breed, the dog groomers employ the fluff drying method to leave the coat plump, light, and voluminous.
To set an appointment, you can call the salon or send them a message on their webpage. The prices depend on the coat condition, breed, as well as level of difficulty in handling your dog or cat.
Highlights
Patrons can choose the medicated shampoo they want dog groomers to use on their pets to control fleas.
Dog groomers can accommodate whatever hairstyle that their patrons prefer for their pets; this is especially true for patrons who own Poodles or long-haired dog breeds.
The full groom also includes the removal of heavy mats.
The salon is open from Monday to Sunday, making it more convenient for busy pet owners to schedule an appointment during their day off.
Services
Full Grooming

Bath
Haircut
Ear cleaning
Nail trimming

Other Services

Anal gland expression
Teeth brushing
Paw pad trimming
Coat conditioning
---
17. The Groomery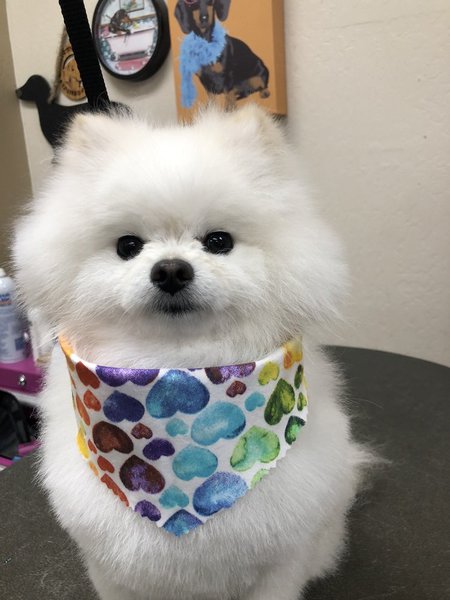 The Groomery Pet Salon has been serving San Jose City since 1985. The pet salon is owned by Lannie Allen, who is a professional dog groomer with more than 20 years of experience in dog grooming. Along with her is her daughter, Dawn Marie, who has taken the baton from her mother and is now the main professional groomer at the salon.
The Groomery has a loyal following, and their appointment book for haircuts is always full as early as 6 to 8 weeks. Walk-ins are strictly not allowed, except for nail-trimming. Because of this policy, you may begin your booking as early as one year in advance for your dog's haircut appointment.
Do note that patrons should fetch and get their groomed pooches by 5 pm. Otherwise, their dogs will be transferred to the next-door veterinary clinic for overnight boarding but with the appropriate boarding fees.
Highlights
To always improve their services, all the dog groomers continuously attend seminars and workshops on the latest trends in dog grooming.
Depending on the size of your dog, grooming fees that include specialty cuts start at $95, which is capped off with a bandana and a spritz of cologne. 
The Groomery works strictly by appointment unless patrons only need nail trimming services, which is $15 for small dogs and $20 for large dog breeds.
A detailed driving direction can be found on the website to make it easier for patrons to find the exact location of the salon.
Services
Basic Grooming

Basic dog bath
Anal gland expression
Ear cleaning and plucking
Tooth brushing

Other Services

Specialty cuts
Brush outs
---
16. A+Luxury Dog & Cat Grooming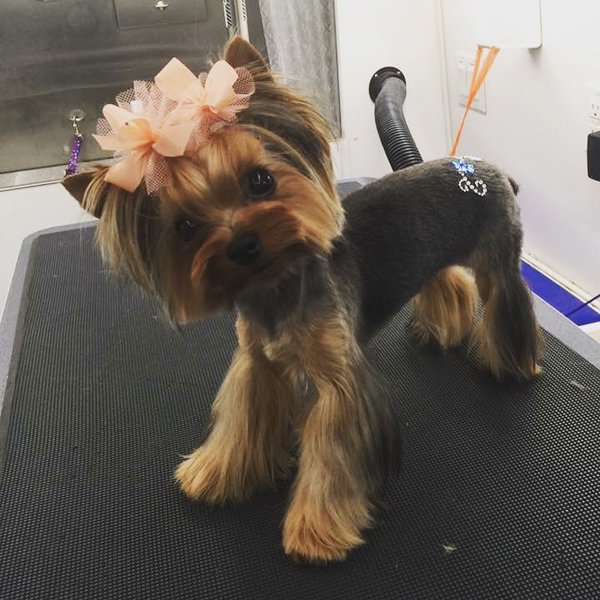 This mobile pet grooming salon is owned and operated by Stacy D., who is certified by The Professional Cat Groomers Association of America as a master cat groomer. She offers grooming services for dogs and cats, as well as providing the services straight at your home doorstep or in your place of work, or in any place that is convenient for you and your pet. For dog grooming, she only accepts small breeds of dogs weighing up to 20 lbs or less.
Stacy received nothing but praise from her previous and loyal patrons because of the ease of booking an appointment with her and the way she handled their pets with confidence. She prefers not to give any calming medicines unless it is totally necessary. Plus, of course, cat and dog owners like you would appreciate the no-waiting time and cage-free grooming for your beloved pets.
Her mobile grooming van is equipped with all the latest tools in cat and dog grooming. She can perform hairstyling for small dog breeds and lion cut or plush cut for feline pets.
Highlights
Dog and cat grooming at the most comfortable place for your pet for a stress-free and hassle-free service.
Flea-control package is available wherein she uses EPA-registered medicated shampoo to control flea infestation. 
To book an appointment, she prefers that you leave her a message through her email address or through a text message instead of calling her during working hours. 
If you need to cancel your appointment, please do so 24 hours before to avoid a late cancellation fee of $65.
Services
Cat Grooming

Bath with special shampoo specifically for cats
Shed reduction therapy
Hair trimming and styling
Clawdicure

Dog Grooming

Bath using herbal shampoo
Blueberry facial
Massage with hydrating butter
Haircut and styling
---
15. Dr. Dave's Doggy Daycare, Boarding, & Grooming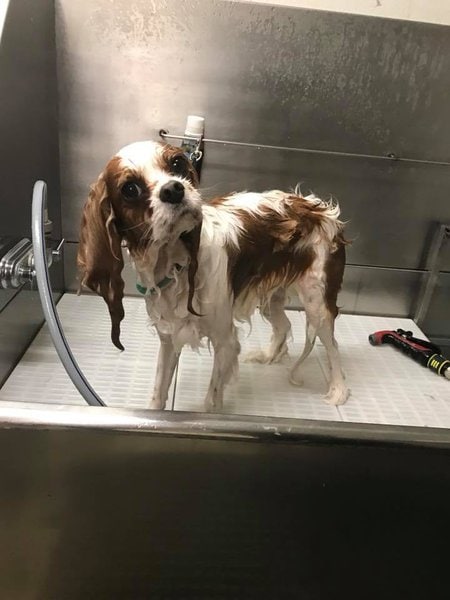 Started operating in 2011, Dr. Dave's Doggy Daycare, Boarding, & Grooming establishment enjoyed tremendous success during the first year of operation because of the amazing customer service and impressive grooming results, as per reviews of their loyal patrons. In the following year, the establishment grew to much bigger facilities in California to give the dogs an ample opportunity to run and play around.
It is owned by Dr. Dave Reed, DVM, who works alongside Dayne McGee, who has been working as a dog groomer for different kinds of dog breeds since 2004. There are two locations, one in Campbell and the other one in Saratoga, both of which are just a short freeway drive from San Jose. If you prefer to visit the Saratoga branch, please call (408) 484-4835 for the grooming schedule.
Aside from the basic grooming packages, you can also avail of the creative grooming services that include coat coloring using dog-friendly color pens. And, if your pooch gets dirty while playing outdoors, no worries because of the special canine mud treatment that thoroughly cleanses skin and coat using herbal treatments for a relaxing bath time.
Highlights
The establishment partners up with Reed Animal Hospital, so dog owners have the option of having their dogs pampered and, at the same time, checked for health issues in just one trip.
Awarded by Expertise.com as the best dog groomer in 2017 and 2022 in San Jose.
First-time patrons can take advantage of the 20% on the special canine mud treatment service.
Apart from grooming, dog daycare and boarding are available, provided that your dog has up-to-date vaccination and deworming medical records.
Services
Basic Dog Grooming

Bath
Nail trimming
Full coat brush out
Ear cleaning

Luxurious Dog Grooming

Mud bath massage
Blueberry facial
Dog dye
Teeth brushing and spray with greenie treat
---
14. Lush Spaw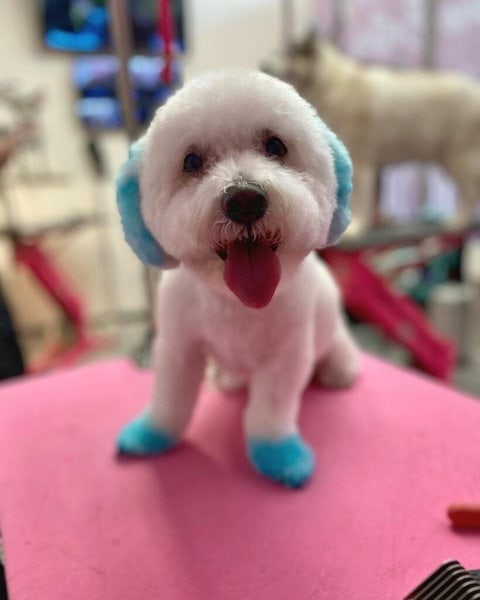 The manager at Lush Spaw is Kristin A., who has been rendering dog grooming services in San Jose since 2017. Lush Spaw has two convenient locations, both of which operate seven days a week to give their patrons schedule flexibility.
Unlike other dog salons, Lush Spaw accepts grooming all dog breeds, sizes, and ages. And to keep prices more affordable, they charge based on the weight and the dog's coat type. Take note that Poodles and all Doodle breeds have separate grooming fees, which are a bit higher than the other breeds. If you're in a rush, you can avail of the zoom groom, wherein you'd be guaranteed that your dog will be done in two hours but with an additional fee of $20.
Some of the grooming policies of the Lush Spaw are proof of rabies vaccination and arriving on time. Failure to cancel the scheduled booking shall impose a cancelation fee of $20 per dog. You can schedule an appointment online through their website, or you may also call the phone number stated above.
Highlights
You can choose which of the two branches is more convenient for you to bring your dog for grooming.
For pricing transparency, you can view the detailed cost of all the dog grooming services offered on the website.
Full groom services begin with an initial brush out followed by a bath and then coat drying, which can either be air or towel drying, depending on the dog's temperament.
For overly-sensitive or anxious dogs, the grooming services may be discontinued so as not to cause discomfort to the dog and for the safety of the groomers too.
Services
Basic Grooming

Bath
Hair trim
Dematting
De-shedding

A La Carte

Nail trim and grind
Pawdicure
Face trim
Paw balm
---
13. Ken's Dog Grooming Salon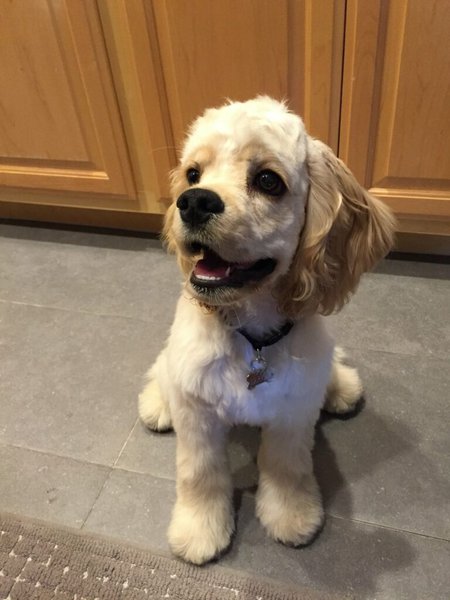 Ken's Dog Grooming Salon opened its door in 2013 by Ken Gelfand, who has been a certified dog groomer since 2004. Ken trained under the tutelage of Jan Bruce, who is a dog show expert. He also had experience in grooming American Cocker Spaniels, which is great news for dog owners who are looking for an expert in grooming this long-haired breed.
Ken also employs certified dog groomers who are knowledgeable on AKC standard doggy haircuts. Regardless of whether your dog is an easy-to-groom Beagle or a severely matted Shih Tzu, Ken and his team can handle it with a wow factor. Techniques like hand scissoring can also be accommodated upon the dog owner's request.
There are certain policies that dog owners need to familiarize themselves with, and one of those is a fee of $20 for late cancellation. There are also additional fees for dogs with heavy mattings and for those dogs that require special handling, e.g., aggressive or dogs with health issues.
Highlights
Expedited grooming can be requested for an additional fee, but this service does not apply to dog breeds that take a longer time to groom, like Poodles.
There are parking slots available in front of the salon.
Accepts grooming services of small to large-sized dogs such as Saint Bernard and Old English Sheepdog.
They advise patrons to call them instead of sending an email when setting up an appointment.
Services
Complete Grooming Services

Brush out
Bathing
Nail trimming
Ear cleaning

Other Services

Face, feet, and tail grooming
Anal gland expression
Flea treatment
---
12. Canine Corral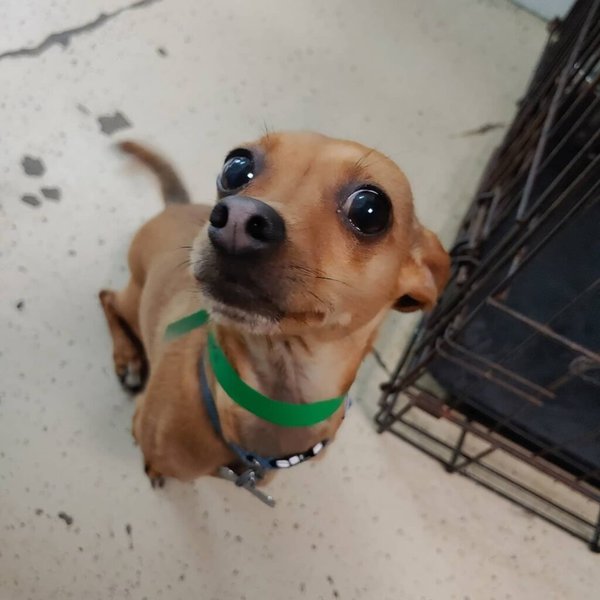 Canine Corral is not only a grooming facility but also a safe and comfortable place where you can leave your dog for daycare or overnight care. Dog owners like you will appreciate that they perform a temperament evaluation before accepting dogs for the services that they offer, including grooming. Thus, the safety of your dog is well-assured.
And, for dog owners' peace of mind, Canine Corral has webcams installed that can be accessed by dog owners for a certain period. Aside from basic grooming, dog owners have a choice to avail of the deluxe wash, where there are more kinds of shampoo and conditioners to choose from.
This establishment is awarded Best Pet Services in San Jose for the year 2022. It is owned by Dawna Caldwell, who is a certified dog trainer. Canine Corral can be easily accessed through three major freeways in the South Bay area.
Highlights
Walk-ins are not allowed, and one will have to book an appointment online through the website.
They accept grooming small to extra-large dog breeds, with varying prices depending on the size of the dog.
Coat whitening treatment is available for a fee of $10.
Dog owners can watch their fur babies getting groomed virtually through web cameras.
Services
Basic Wash

Shampoo
Nail trimming
War cleaning/plucking
Blow dry

Deluxe Wash

Brush out
Bathing
Nail trimming
Ear cleaning

Other Services

De-shedding
Coat whitening treatment
---
11. Springdale Kennels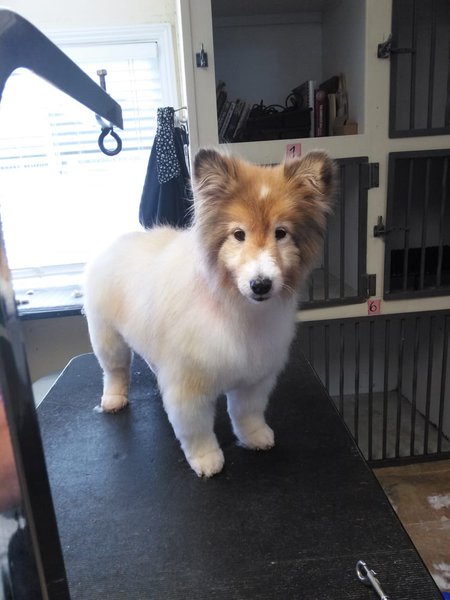 If you are looking for a dog grooming salon that also offers doggie daycare and boarding services, one of the top choices for you is Springdale Kennels. After dropping off your pooch at the kennel, there are plenty of restaurants nearby offering different cuisines that you may want to try.
For the grooming services, Springdale Kennels offer the basics, including bath, ear cleaning or plucking, nail trimming, and fluff drying, just to name a few. Always ensure that your fur baby has current vaccination records before setting an appointment by calling them.
Based on the reviews of their loyal patrons, they feel good that the staff is very accommodating and easy to talk to. They admire the genuine concern of the dog groomers for their dogs. Plus, the grooming fees are reasonably priced, and it is no wonder that a lot of their patrons keep returning to them.
Highlights
Has been in the service for over 50 years and a great majority of its patrons come back for their business, such as daycare, pet boarding, and grooming.
They have in-house veterinarians, who visit the boarded pets every Monday, Wednesday, and Friday; thus, dog owners can rest easy that their dogs are in good hands while they are on vacation.
Dog owners can request the groomers on the type of hairstyle that they want for their fur babies.
Patrons can give them a call to get a quotation for the grooming services.
Services
Bath And Brush Package

Brush out
Bath with specialized shampoo and coat conditioner
Ear plucking
Fluff dry

Styling Package

Hair styling according to the owner's preference
Pad trimming
Anal gland expression
Nail trimming
Ear cleaning
---
10. Quality Pet Spot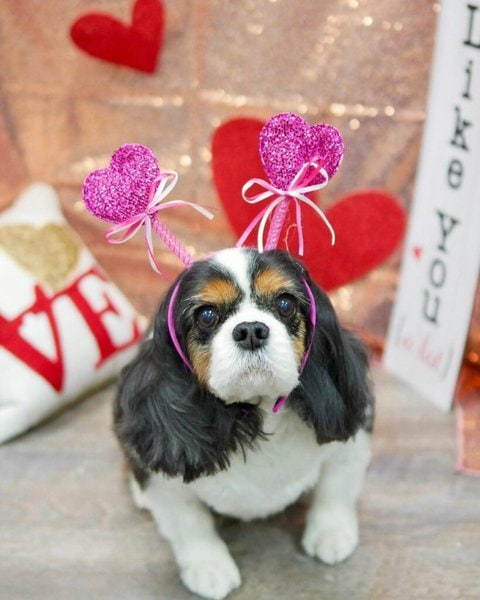 Quality Pet Spot has three locations in San Jose, which makes it convenient for their patrons to select which of these branches is easier for them to visit. Regardless of which location you visit, you'd enjoy all the great services they offer, such as full bath services, coat coloring, and hand stripping, among others. This grooming salon also provides self-serve wash stations with reasonable fees that include towels, shampoo, conditioner, and pet wipes.
In case your pooch is found to be infested with fleas, they will call you to let you know that they will give your dog flea treatment, but this comes with an additional charge. This is done to prevent the other dogs from getting infected.
All new and existing patrons can book an appointment online. In case you want your dog to experience cold laser therapy and massage, it is available every Monday at their Willow Glen location on an appointment basis. The procedure is performed by Eri Suzaki, who is nationally board certified as a canine massage practitioner.
Highlights
If you are in a hurry, you can avail of the zoom-groom services for your dog, but it comes with extra charges.
Dog owners can request a coat coloring service for their dogs.
There are extra charges for difficult dogs because it may require a second groomer to assist in the grooming process.
Dog owners can also book self-serve wash, and the fees begin at $20 for 20 minutes.
Services
Grooming Services

Bath using oatmeal shampoo
Nail clipping and filing
15-minute brush out
Ear plucking
Hair cut

Extra Services

Flea bath
De-skunking
De-shedding
Hand stripping​​
Tick removal
---
9. The Dog Pawlor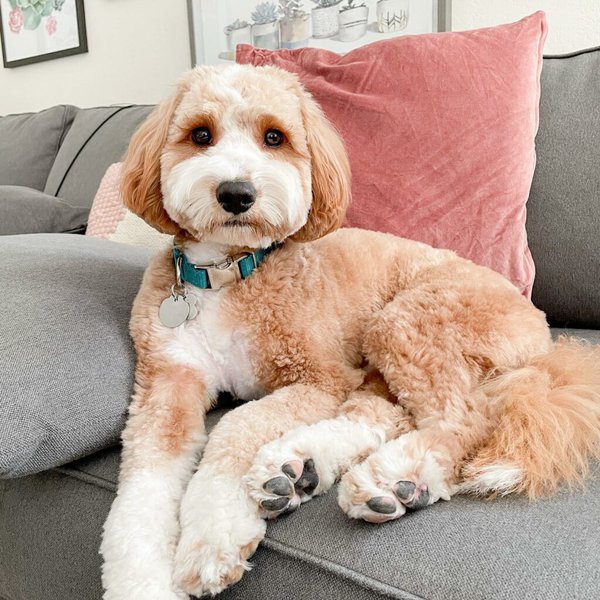 Established in 2013, The Dog Pawlor is owned by Ken Gelfand, who had ample experience in dog grooming for years before opening his business. He started as a bather and later on worked with grooming show dogs, particularly the American Cocker Spaniel.
Gelfand used the knowledge and experience to open the salon with an emphasis on giving dogs a spa-like experience and individualized care to better suit each dog's needs. The staff is well-trained and experienced in handling most types of dog behaviors, plus they are very receptive to their patron's concerns and would listen to requests attentively.
Dog owners are satisfied with the results, with the staff giving tips for proper grooming at home to better take care of your dog's coat. Setting up an appointment is fairly easy, and they will send you text messages to remind you about your visit.
Highlights
Free teeth brushing with a $10 discount for first-time customers.
The facility is well-maintained and not overly crowded, which is the ideal setup for anxious dogs.
The products used are all-natural that won't cause any adverse or allergic reactions, even to dogs with severe skin-sensitivity problems.
Dog owners who come in 20 minutes late will be charged an additional $5, while $20 for late cancellation.
Services
Complete Grooming Package

Bath
Full haircut
Brush out
Nail trimming and grinding
Ear cleaning

Other Grooming Packages

Face, feet, and tail package
Brush, bath, and nail pampering package
---
8. Creative K9 Clips
Creative K9 Clips has been servicing the San Jose community since 2010. They offer complete grooming services from bathing to clipping for small to medium-sized dogs. They also have hair and nail coloring services and stenciling for a more fun look. The staff is well-trained to handle dogs of different personalities and is very patient in dealing with difficult-to-handle dogs. They also take the time to check the dog's veterinary records to know if they have any particular concerns.
The salon uses the latest techniques in grooming technology and the products used are available to purchase, including combs and brushes. Clippings are done to American Kennel Club (AKC) standards, but a client's special request is always welcome.
Services are available only by appointment through phone, email, or by visiting the shop for scheduling. Take note that their facility cannot accommodate large breeds and dogs that are not current in their vaccinations.
Highlights
Hair and nail coloring are available, even stenciling.
Clips or hairstyles performed by the groomers follow the AKC standards.
Uses the latest professional grooming equipment.
All the services offered are strictly on an appointment basis only, and you can call them or send an email message, or feel free to visit them anytime to schedule a booking for your dog.
Services
Basic Grooming

Double wash and conditioner
Blow dry and brush out
Nail trimming
Ear cleaning
Anal gland expression

Specialty Grooming

Hair and nail coloring
Stenciling
Hot oil treatments
Pet massage
---
7. Downtown Dogs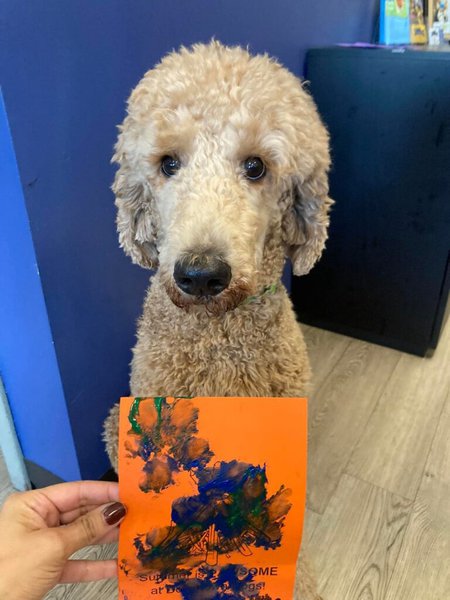 Owners Mark and Kelly Helsing have been operating Downtown Dogs since 1998. The facility is mainly a doggie daycare and boarding facility where dogs can interact with other active dogs with group activities like a game of fetch or bubble play. They also offer obedience training and behavior modification programs to alter any undesirable behaviors.
After a day of games and training, patrons have the option of having their dogs given a proper bath. They do not perform professional hair clipping but only wash and blow drying and also ear cleaning and nail trimming.
Products used are hypoallergenic to avoid any harsh skin reactions or irritations, with the option of using special oatmeal shampoos or flea treatments. A dog must be pre-scheduled for grooming to avail of the services. Dogs are screened for health purposes and must pass a temperament evaluation before they are allowed into the daycare.
Highlights
Webcams are installed in the facility so dog owners can monitor their dogs at any time.
There is 24/7 staffing making it convenient for patrons to pick up their dogs any time of the day.
Scheduling and checking for availability are easy to access online.
The grooming fees depend on the size of the dogs and the length of the coat, and the exact quote will be given at the front desk.
Services
Basic Bath
Deluxe Bath

Brush out
Full body scrub
Blow dry
Nail trim and ear cleaning
---
6. Aussie Pet Mobile South Bay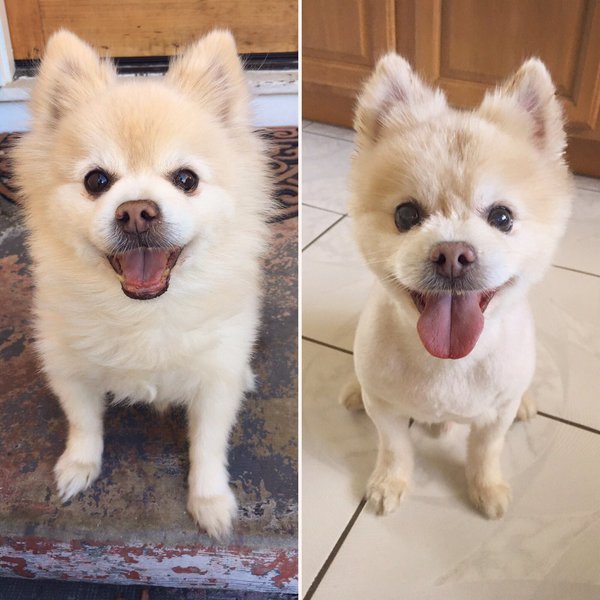 Dog owners like you know the hassle of driving to a pet salon and waiting for your pooch to get its much-needed pampering. Now there's a more comfortable option, and that is the pet mobile grooming salon. Established in Australia in 1996, the Aussie Pet Mobile Salon immeasurably grew and opened its global headquarters in the United States in 1999. It belongs to the top 10 of the World's Best Franchises in 2020 and is ranked as #274 among the fastest-growing franchises worldwide.
The Aussie Pet Mobile Salon would not be given those accolades had it not been for its custom-designed pet grooming vans that come with air conditioning units, heat, electricity, and a strong water supply. The ample space of the pet grooming vans allows the certified dog groomers to move with ease to give cats and dogs the best possible bath, haircuts, and other services.
All cats and dogs will get a comprehensive 15-step cleaning beginning with three full brush-outs and ending the grooming process with a fluff out, a nice spritz of cologne, and a special dog treat. It is no wonder that the Aussie Pet Mobile South Bay received an overall rating of 4.5 stars based on 358 outstanding Yelp reviews from its happy patrons.
Highlights
Offers no-wait time, hassle-free, and no cage grooming for cats and dogs right at the comfort of your driveway. 
Only uses environment-friendly grooming products, such that both cat and dog owners need not worry about adverse skin reactions to harsh chemicals.
Uses a heated hydrobath for a comfortable pet grooming experience.
Take note that online booking is currently unavailable; instead, call them directly on the phone number above to book a schedule.
Services
Dog Grooming Services

15-step spa treatment
De-shedding
Aloe moisturizing treatments
Pawdicures for special occasions

Cat Grooming Services

15-step spa treatment
Full haircuts
Flea and tick treatment
Belly shaving
---
5. Petco Dog Grooming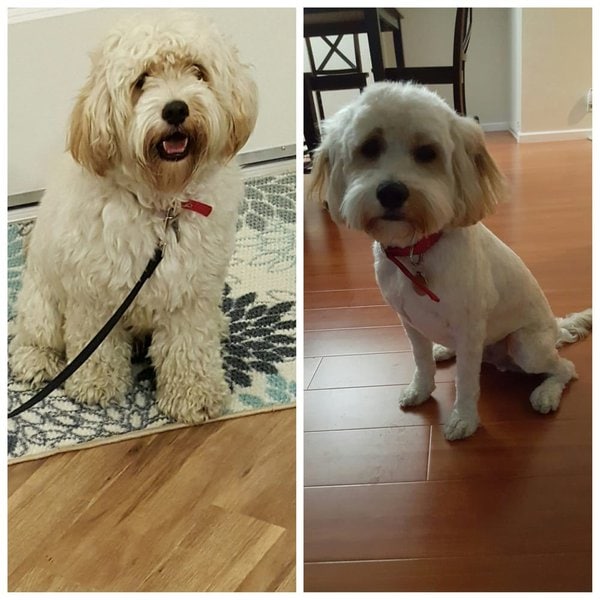 Petco is a pet supply store that also offers grooming services. All dog breeds are accepted with prices depending on the size of the dog. The staff is well-trained and has undergone an 800-hour course certification before they are allowed to handle a patron's dog.
Full-service grooming starts with a 7-point Pet Care Check, where groomers assess a dog's condition to make sure they are comfortable and not feeling sick. Dogs are then groomed based on their personalized needs with a report card at the end to let the dog owner know the services provided and after-care recommendations they can follow.
Walk-in services are available, or you can book an appointment online for a specific groomer of your choice. Since this is a pet shop retailer, all of your dog's and other pet's needs are available in the shop, from food to toys and other accessories. There is plenty of parking space, and curbside pickups of orders are available.
Other Petco store locations in San Jose aside from Tully Commons are Meridian Ave, Blossom Hill Rd, Village Oaks, and El Paseo de Saratoga.
Highlights
Booking is available 24/7 for your convenience through their online site or app.
Members are treated with free grooming on their 8th visit.
They accept bathing and grooming all types of dog breeds, from extra-small to extra-large.
Prices vary depending on the size of the dog and its hair length; the final grooming quotation will be determined after completing an online appointment.
Services
Full-Service Groom

Deep cleaning shampoo
Brush out
Nail trimming
Haircut
Anal gland expression

A La Carte Services

Nail trimming
Teeth brushing
Anal gland expression
---
4. Dogtopia Of San Jose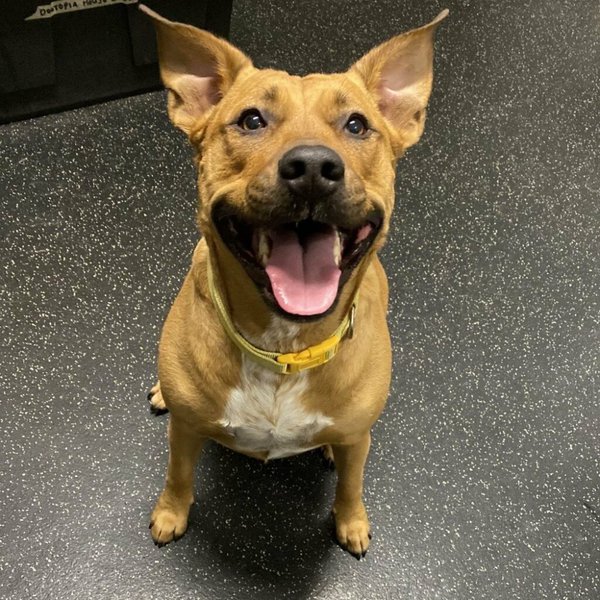 Dogtopia Of San Jose is owned by Peter D., who began the business primarily as a doggie daycare center. It eventually expanded and began offering other services that included dog boarding and a doggie spa. This establishment is a one-stop-shop where patrons can leave their pooches under the care of a dog-loving team for a day or even more, and their fur babies would come back home smelling fresh, clean, and ravishing, thanks to the excellent grooming skills of its dog groomers.
If dog owners opt to wash their dogs by themselves, Dogtopia also provides a washing area that comes with custom-made bathtubs for dogs of all sizes. Unless dog owners prefer to, there is no need to bring bath paraphernalia because of the available grooming tools at the facility.
As a dog lover, you'd be amazed that Dogtopia is not just about profit but also focuses on worthy causes like service dogs for veterans. They accomplish the mission by encouraging dog owners to be part of the Fetch It Forward Club for a minimum donation fee, and all the proceeds go to helping dogs in need.
Highlights
Aside from full-groom, dog owners can avail of a la carte services like nail trimming, teeth brushing, or ear cleaning. 
The self-serve dog wash is available at Dogtopia for dogs of all sizes, and the amenities are complete, from shampoo and conditioner to towels and hair dryers.
Aside from grooming, dog owners can leave their dogs at the facility for daycare or boarding. 
Making an appointment is made easier through their downloadable Dogtopia app, available both on Google Play and App Store.
Services
Spa Services:

Bathing
Nail trimming and grinding
Ear cleaning
Teeth brushing

Other Services:

Self-serve dog wash
De-shedding
---
3. Outlet Pet Grooming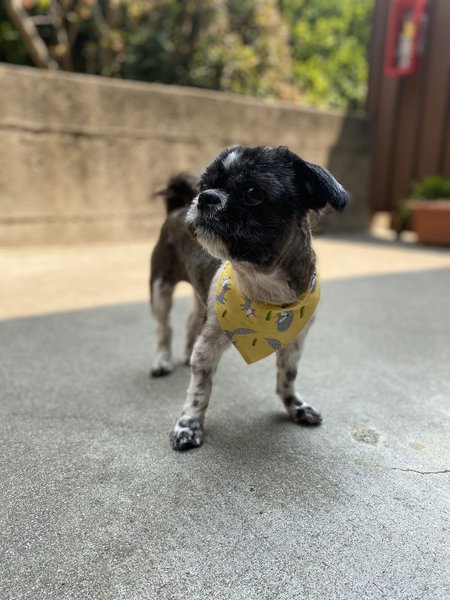 Servicing all types and sizes of dogs, the Outlet Mobile Pet Grooming offers convenience to dog owners without the hassle of driving to the doggie salon. The price can be costlier, but dogs are given individualized services making it less stressful for dogs that are sensitive to barking and other noises associated with grooming.
Groomers are certified and highly qualified to handle both dogs and cats. They will not only groom your dog but also offer recommendations on how to better maintain their coats and check the condition of their skin if there is any problem regarding the health of their coat. 
Setting up an appointment is easy through their website, and you can have the groomer of your choice. They usually send an email the day before the service, and they will notify you through text if they are on their way.
Highlights
Equipped with a groomer-helper system that assists dogs with mobility issues, like senior dogs, to be more comfortable during bathing.
The bathing area is cleaned properly between services with organic cleaners to ensure a disease-free environment.
Offers free teeth brushing for every full-groom service.
Dog groomers assess the skin conditions of the dogs and provide patrons with dietary recommendations to improve skin and coat conditions.
Services
Dog Wash Service

Bathing
De-matting
Anal gland expression
Ear cleaning

Grooming Service

Dog wash service
Full haircut
Skunk-off treatment, if needed
---
2. Alpha Grooming Pet Salon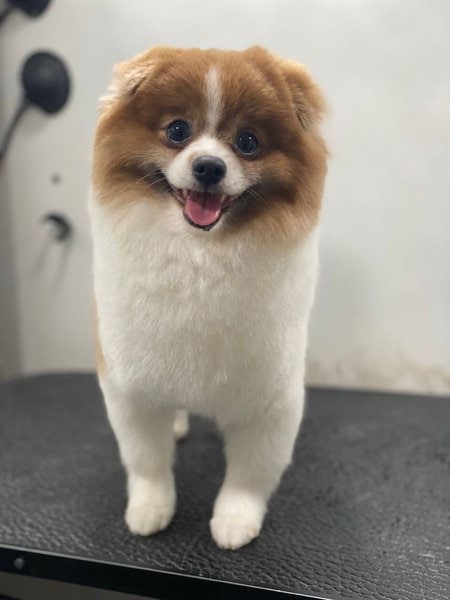 Alpha Grooming Pet Salon is a mobile grooming service that caters to the San Francisco Bay Area and Sacramento Valley dog owners, including San Jose. Groomers are well-trained and knowledgeable about all breeds of dogs. They are also regularly checked for their safety records to ensure the quality of service is maintained.
Products used are organic and eco-friendly with their Hydro Surge Warm Water Shampoo and Conditioner that thoroughly removes dirt and excess oil. There are four different grooming packages for dogs, including two for cats, depending on your dog's needs and your budget.
The price is comparable to most pet salons, and the convenience of not driving and the personalized service is an added benefit. The payment can be directly handed to the groomer in the form of cash or checks. Venmo and Zelle are also payment options available at the establishment.
Highlights
The staff is trained to perform CPR or First aid in case of emergencies.
Booking is available 24/7 for your convenience.
They accept the grooming of multiple dogs in one visit.
The cleaning area is sanitized after every grooming session such that dog owners need not worry about the possible transmission of disease.
Services
Dog Bath Package

Complete bath using hydro surge warm water and conditioner
Eyewash
Anal gland expression
Hand blow dry
Complete brush out

Master Level Dog Grooming

Services included in the dog bath package
Pad conditioning treatment
Breed haircut
Deodorizing after bath spritz
Bandana to complete the look
---
1. Dog Dandy Grooming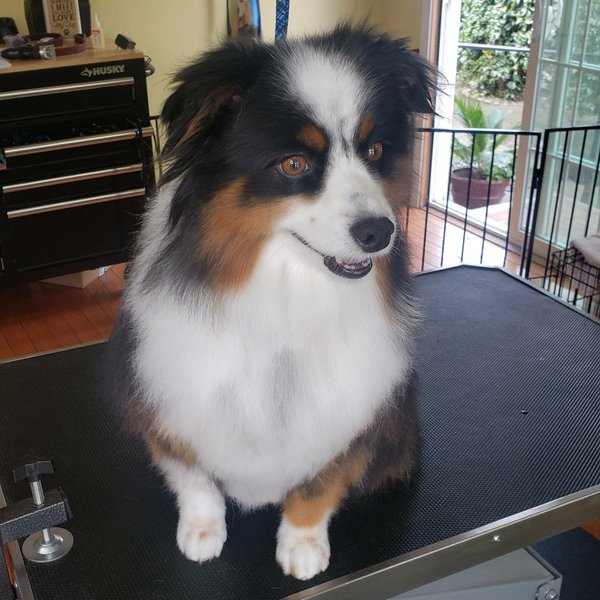 Established in 2017, Dog Dandy Grooming offers different grooming services for most types of dogs, including services specifically designed for doodles. The owner, Melinda, is knowledgeable on not just grooming but also the proper nutrition of your dogs.
They use the finest products with the Prima Bathing System that lathers into a soft foam that efficiently penetrates the coat and skin to thoroughly remove dirt and bacteria. Hand-stripping, where the excess topcoat is plucked or pulled without the use of clippers, is available if you want a natural-looking coat for your dog.
Grooming is by appointment only through email or text, and ensure to include the latest photo of your fur baby. They have a weight limit of up to 120 lbs, and they only groom dogs from 4 months to 10 years old.
Highlights
The owner is certified by PetTech to perform CPR or first aid in cases of emergency.
The facility is calming and stress-free, which is the ideal setup for anxious dogs.
For every visit, your dog receives a goody bag plus a report card regarding its good behavior.
No walk-ins are allowed, so set an appointment with the groomer via text or email.
Services
Basic Service
Basic Plus Service

Basic service
Sanitary trim
Face trim
Ear cleaning
Nail trimming
Facial
---
Related Questions
---
How Often Should A Dog Get Professionally Groomed? Dogs should be professionally groomed every 4 to 6 weeks. Whether they are short or long-haired, every dog should be groomed to maintain a healthy and shiny coat. Breeds with wavy or long hair should be groomed more often to prevent excessive matting and the need to have their hair shaved bald.
How Much Should You Budget For Dog Grooming? Basic grooming service typically ranges from $30 to $90, not including the tip. The cost depends on the size and breed of your dog and the length of its hair. If there is excessive matting, then expect to pay more. Your location in the United States also determines the price, with big cities especially being more expensive.
What Does Full Grooming Dog Include? Full grooming includes bath, drying, brush out, nail and sanitary trim, ear and teeth cleaning, gland expression, and haircut. There are four basic types of haircuts, which are a full shave down, teddy bear cut, puppy cut, and full scissoring/trimming. For basic grooming, all the services are included except for the haircut.