It is going to be one big wedding reception on October 2, 2022, when more than 178 canine couples are set to break the Guinness Book of World Records for the largest dog wedding ceremony ever attempted.
Organizers of the Diamonds In The Ruff event, which will be held in Geneva, Illinois, hope to break the current record of 178 dog couples that were wed by Jill Kobe in Littleton, Colorado, back in 2007.
The event aims to raise $100,000 for K9s For Warriors. This nonprofit organization provides highly-trained service dogs to veterans suffering from debilitating illnesses, as well as, other animal organizations and local adoption shelters in the Chicago metropolitan area.
Diamonds In The Ruff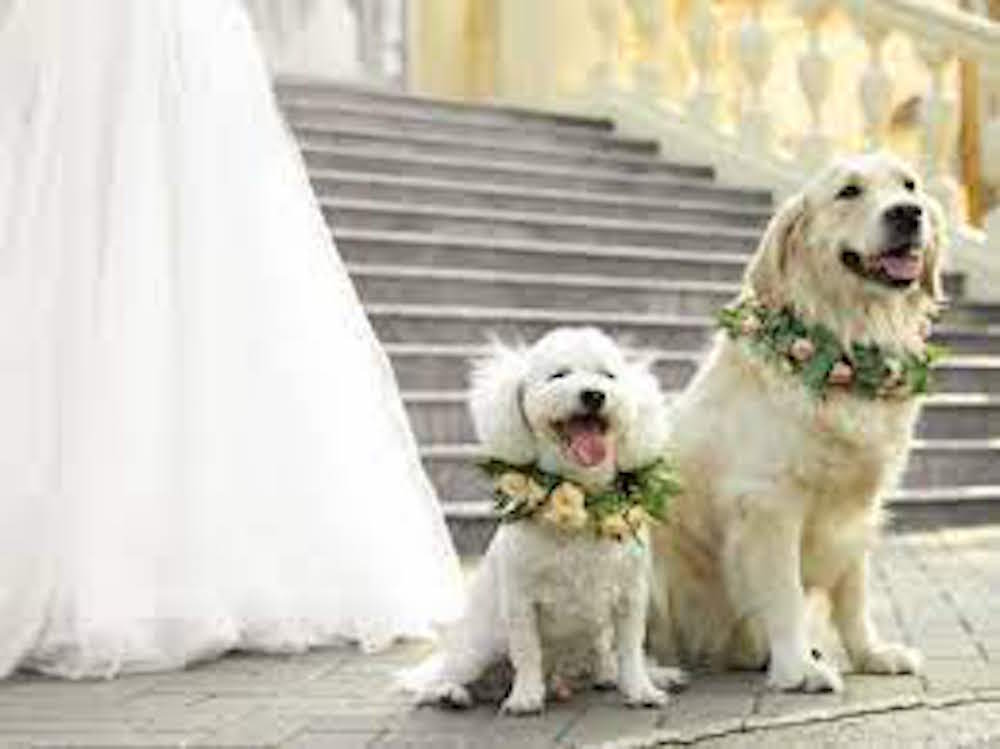 The ceremony to be held at the Kane County Cougars' Northwestern Medicine Field in Geneva, Illinois, is sponsored by the pet retail franchise Pet Supplies Plus and will be hosted by Martin Rees, a five-time Guinness World Record-breaking magician.
Attendees of the event will witness a ceremony that includes a procession on the red carpet of all the dog couples, complete with a wedding processional song. The newly married dog couples will receive a wedding certificate and will be toasted with goat's milk, provided by The Honest Kitchen, in place of a "champagne toast."
There would also be live music, interactive games with giveaways, and a photo booth where dog lovers can have their pictures taken with the newlyweds.
This is the second time the organizers will attempt to break the record. The last time they tried, it was in September 2021 in Villa Park, Illinois, when organizer Leslie Allison-Seei only mustered 80 dog couples.
Allison-Seei said that although they came up 99 couples short, the event was able to raise $4,000 to help local rescues and helped five dogs to find new homes.
"I love the fact that we're raising money for these homeless animals. And we're doing it in a fun way that allows people to come out, have a great time with their dogs," she said.
Record Holder
The current record holder is the May 2007 Littleton event that wed 178 dog couples in Colorado. The "Bow Wow Vows Event" event was held at the town's Aspen Grove Lifestyle Center. All dog pairs had a speed dating session before the ceremony and were given a complimentary wedding certificate afterward.
The dog brides wore either a veil or a full wedding gown, while the grooms were garbed in doggie tuxedos and bow ties. The event raised $3,000 for the Denver Dumb Friends League, a nonprofit animal shelter-humane society.
This record broke a previous one held in the Netherlands that wed 27 doggie couples.
Allison-Seei, together with her partners, hopes to break the record by marrying at least 1,000 dog couples. She aspires not just to break the record but to keep that record unbreakable for a long time.
"It's fun," she said. "You cannot say dogs and wedding and Guinness World Record all in the same sentence and not smile."