Drago, the German Shepherd whom both players and fans of Boston's Red Sox have grown to love, died on June 2022 at the age of 10, two days after suffering from a stroke. They will miss a regular fixture on the fields of Fenway Park.
Dave Mellor, head groundskeeper for the ballpark and owner of Drago, said that his dog had suffered a stroke after walking on the outfield grass before the Boston Red Sox and Oakland Athletics game.
On his social media page, Mellor said he was devastated by the loss of his best friend. "Drago lived ten beautiful, impactful years. He brought joy, comfort, and love to each day and person he met," he wrote.
Magical Connection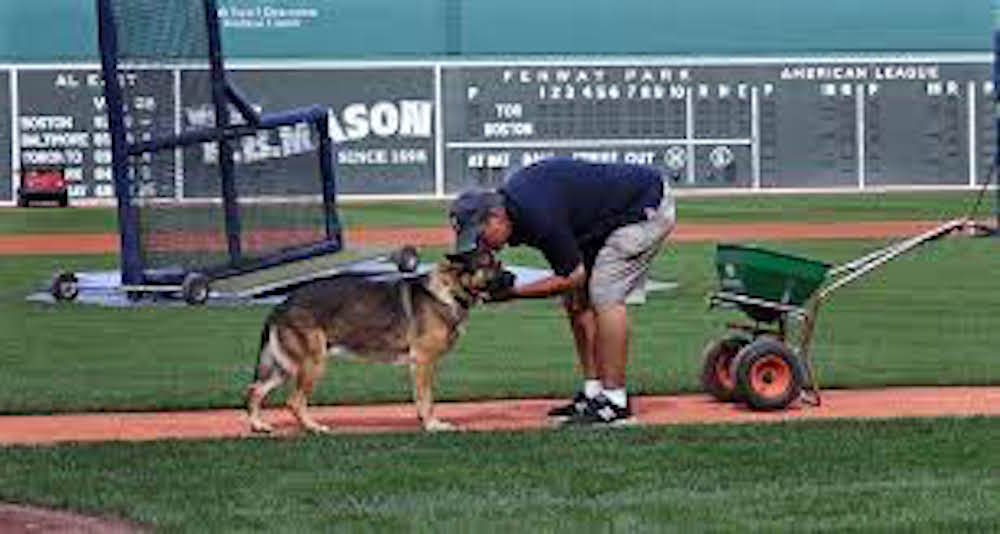 Becoming Mellor's service dog for years, Drago has helped him deal with his post-traumatic stress disorder after suffering horrible car accidents twice in his life. He described his relationship with the German Shepherd as being magical for getting him through tough times.
"As my service dog, Drago and I became a bonded team that allowed me to access the world and live my life more fully than I had been able to in decades. Drago inspired me and touched so many other lives," he said.
Drago was born in Slovakia and was adopted by Mellor in 2014. A number of Red Sox fans mistakenly believe that the dog was named after the former Boston pitcher, Dick Drago. Although that would be a nice touch, Mellor said, Drago was actually named after the Slovakian word that meant precious.
And precious, indeed, was Drago in Mellor's life. After undergoing several surgeries for the wounds he suffered from the accidents, Drago helped Mellor cope with the anxieties and nightmares that are common among PTSD sufferers.
The best friends have become inseparable since and Drago has always been by his side or simply watches him while lying on the grass as he tends and inspects the field. Drago is also known to sniff and explore the dugouts and occasionally rest on a pitcher's mound before a game.
Drago's Memory Lives On
As Drago has passed on, his memory will continue to live on through his many offsprings.
One, in particular, is Bronco, who was adopted by then-pitcher Rick Porcello. Fans got a glimpse of the puppy in 2018 when he was shown in a social media video roaming the Fenway Park fields with Drago just before the World Series started. Another former Red Sox player, Ian Kinsler, also adopted one of Drago's sons.
Mellor said that after Drago's passing, another one of his sons, Keeper, will continue on as his new service dog after it has undergone training.
As a tribute to Drago, before the game between Boston and St Louis started, a salute was given to the beloved German Shepherd. The announcer read, "Friends, throughout Fenway Park's 110-year history, so many have roamed the diamond and given us memories to last a lifetime. But perhaps none have provided more love and comfort than the four-legged companion of our head groundskeeper, Dave Mellor."