Next to Houston, San Antonio is the second most populated city in Texas. Home to The Almo and among many monuments and other attractions, the city has a rich history to share with its tourists and residents. It is also the most visited in the state and seventh nationwide.
San Antonio houses about 1.4 million people, of which over 55% of homes have at least a pet. Therefore, finding the right veterinarian and seeking excellent pet care for animal companions are both a duty every pet parent owes. A sick pet can make one's day go awry, in addition to being a health risk to everyone at home.
Good enough, there are plenty of veterinary clinics that offer quality pet care in San Antonio, Texas. In this article, you will find helpful information about the vets' location, accreditations, services, and opening hours for your convenience.
23. Alamo Dog & Cat Hospital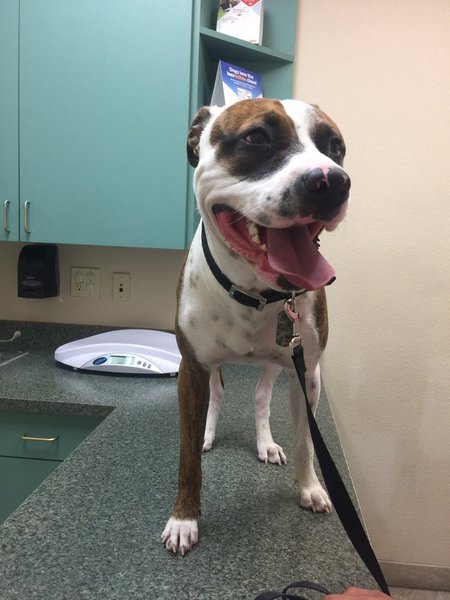 Founded by Dr. U.E. Marney in 1922, Alamo Dog & Cat Hospital was the first vet hospital for small animals in Texas. Its primary focus is to deliver comprehensive healthcare, ambulance services, and grooming to cats and dogs in San Antonio. Since its establishment in 1922, this animal hospital has changed practice owners up to three times, with Dr. Mark E. LaBrie now the current practice owner.
Alamo Dog & Cat Hospital is AAHA-accredited, and in 2009, the Texas Veterinary Medical Association recognized it as a heritage veterinary practice worthy of respect, given its continuous operation since 1922. They are open every day of the week for pet owners. Whether routine care or emergencies, this hospital has the facilities and human resources to handle it.
Since affordability is one of their cardinal points, this establishment offers CareCredit and supports individuals' pet insurance coverage to make payments easier. People older than 65 years or who have multiple pets enjoy discounts from this hospital, and payments for all services are usually after treatment, not before.
In addition to pet care, this hospital also provides boarding services to pets whose owners will be away. Qualified pets will, however, have to be six months or older. They also have to be up-to-date on their vaccinations. This hospital also operates an online shop where anyone can purchase treats and drugs for their pets.
Highlights
Provides routine and emergency pet care.
Offers pet boarding and grooming services on top of veterinary services.
The establishment welcomes both walk-ins and appointments.
It is open every day of the week for pet owners' convenience.
Services
Surgery

Spays and neuters
Declawing
Tail Docking
Dental radiography

Grooming

Bath and dips
Nail trimming
Ear cleaning
Shave down during summer
---
22. Amigo Animal Hospital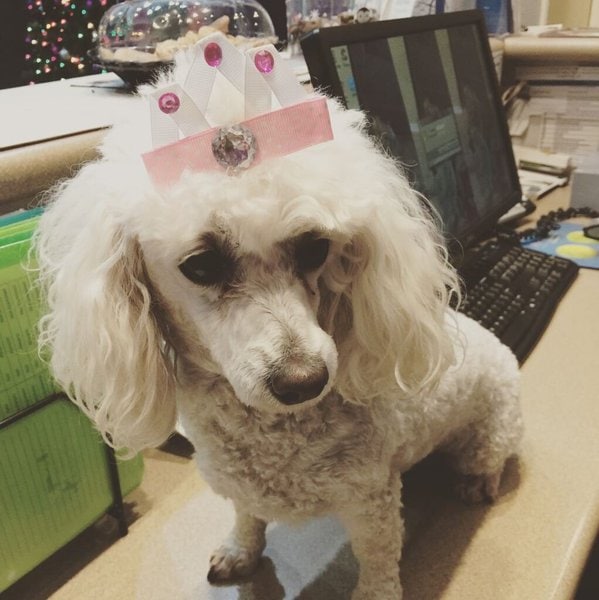 Amigo Animal Hospital utilizes state-of-the-art facilities to provide optimal care for pets in San Antonio and its environment. This establishment exudes love and care from their courteous reception to their clean exam rooms and friendly doctors. No wonder they've managed to garner a 97% rating from over 1,110 AppointMaster reviews from pet owners in San Antonio.
The hospital handles pets' emergency and routine wellness care, and it is owned by Dr. Anna Mata and Dr. Angelica Tapia. Interestingly, they both worked as veterinary technicians before studying veterinary medicine at the university. Together with other skilled staff, these practice owners and Dr. Liz Lowe attend to pets and their owners in this hospital.
In addition to pet care, Amigo Animal Hospital also operates an online pharmacy where anyone can buy medications and food for their pets by partnering with VetSource and AutoShip for home deliveries of the items purchased. This establishment focuses on exercise and good nutrition and educates pet owners on keeping their furry friends healthy year-round.
Highlights
Operates an online pharmacy to bring its customers the convenience of online shopping for pet supplies.
Has an in-house laboratory for quick turnaround time when it comes to diagnostic and laboratory tests in medical screening processes.
Strongly believes in preventative care by offering to answer queries on pet nutrition and exercise over the phone so as to ensure the pets' all-year wellness.
Favorably rated by over 1,000 reviewers for quality treatment and reception.
Services
Preventive Care
Dentistry
In-House Laboratory
Spays and Neuters
Ultrasound
Radiography
---
21. Loop 410 Veterinary Hospital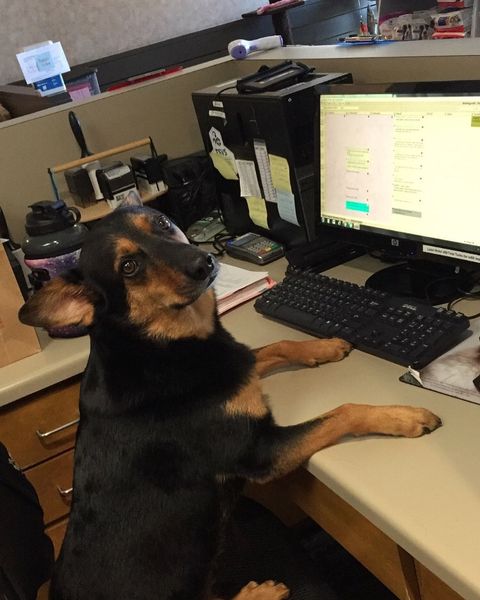 Loop 410 Veterinary Hospital is an AAHA-accredited hospital that began its operations in 1956. Initially, it treated large and small animals before the practice owners narrowed their services down to small animals. In 2008, this hospital received AAHA's Commitment To Excellence Award after having been accredited for 50 years with commitment and dedication to the community they serve.
Pet owners in San Antonio cannot miss this hospital as it sits on Loop 410's access road on Broadway. Dr. Ray Trimmier and Dr. Ann Macfarland are the two veterinarians attending to pets in this hospital, and they both have at least 30 years of experience in small animal practice. Dr. Ray used to go on errands for his dad in this hospital before deciding to be a DVM in 1984. He and Dr. Ann, a graduate of Texas A&M College of Veterinary Medicine, now co-own this hospital.
While anyone can access their website for booking and other resources they provide, this hospital also runs an app downloadable on Google and Apple Play Stores. They support CareCredit and partner with Trupanion to offer affordable pet insurance policies to interested pet owners. Pet parents are, however, required to pay for their pet care before treatment or grooming begins.
More than 110 reviewers rate this establishment 4.9 stars on Google, signifying pet owners' satisfaction with their services. They help parents who would be away for some time keep their pets safely through their boarding services. Loop 410 Veterinary Hospital also runs a pharmacy, where people can purchase medications and nutritional items for their animal friends.
Highlights
Offers $10 off the first exam of new pet owners patronizing the hospital.
Consultation is strictly by appointment as walk-ins are not accepted at the establishment.
Provides boarding services for pets whose parents are looking to travel or have busy schedules during weekdays.
Offers plenty of pet educational videos for free on their app and website.
Services
Pet Dentistry

Oral exams
Teeth Cleanings
Extractions
Dental radiography

Comprehensive Wellness Care

Diets and nutrition
Surgical services
Grooming
Parasite Prevention and Control
---
20. Ace Veterinary Clinic, PLLC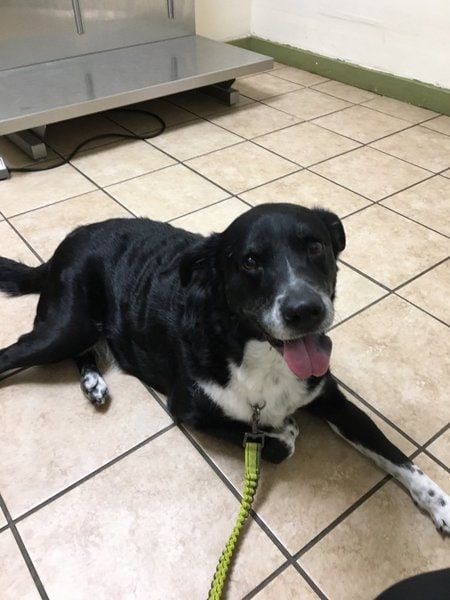 Ace Veterinary Clinic first opened its doors to vet owners in May 2013, and since then, it has been the go-to vet clinic in San Antonio for its affordable outpatient veterinary care. Dr. Hao C. Lan is the practice owner of this clinic, and he works with a team of 6 staff to deliver quality care.
In addition to preventive care and wellness services, this clinic gives dietary recommendations to pet owners and educates them on maintaining their furry friends' health. There are a couple of things to keep in mind about this establishment if you're a first-timer. Firstly, they don't accept walk-ins. That means you must book an appointment through their email, phone number, or website.
Secondly, In terms of payment, the clinic has stopped accepting checks, and it is only supporting these methods; cash, CareCredit, Alamo Barter, and credit cards. Thirdly, this animal clinic does not offer hospital or emergency services. As such, if you think that your animal companion may need emergency care, you should contact other providers.
Ace Veterinary has large exam rooms for pets and two other family members. Their vaccination services are comprehensive, covering all ages of cats and dogs plus other pets. With over 380 Google reviews and a rating of 4.6 stars, this clinic has demonstrated a high level of professionalism in caring for pets. It also shows that they are among the most affordable animal clinics in San Antonio.
Highlights
Consultation is strictly by appointment, and no walk-ins are accepted at the establishment.
The clinic does not do declawing, tail docking, or ear cropping.
Operates a pet pharmacy where owners can buy medications for their animal friends.
Offers plenty of pet educational videos for free on their app and website.
Services
Laboratory Diagnostics

Histopathology
Culture and Sensitivities
Blood and urine tests
In-home microscopic exams

Wellness Care

Surgical services
Wound care
Surgical services
Microchipping
---
19. Great Northwest Animal Hospital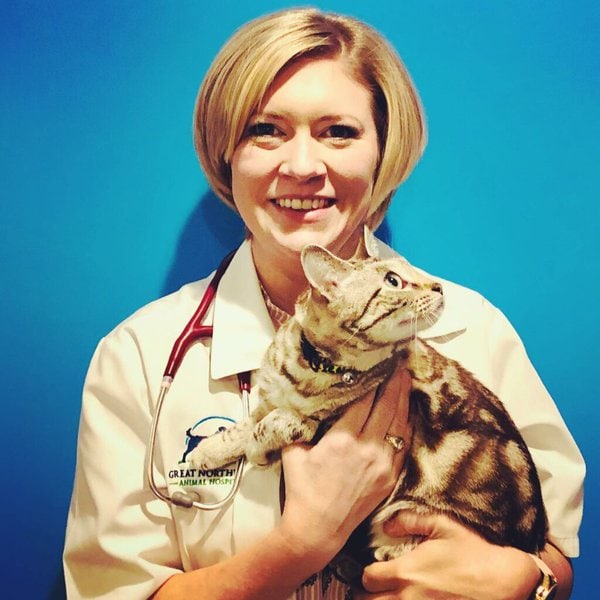 Curtailing pet diseases before they spiral into something that would require emergency care was the primary focus of Great Northwest Animal Hospital when it came on board in 1981. Since then, it has remained true to this mission by employing evidence-based medical techniques to diagnose pets from nose to tail. The hospital also offers complete vaccinations for prevailing pet conditions in San Antonio.
Veterinarians and team members in this establishment are usually not available between 12 pm and 2 pm on the first and third Mondays of each month. This absence allows team members to update themselves on the latest enhancements and changes in the practice. Dr. Michele Wright, a DVM graduate of Texas A&M University's College of Veterinary Medicine, co-owns this hospital with Dr. Travis Wright, another DVM graduate of the same university.
There is an online portal for new pet owners in this hospital, where they can continuously monitor the progress of their pets and manage their relationship with the hospital. The facilities at this hospital are immaculate and top-notch. And should pet owners have a reason to travel abroad or somewhere they can't go with their pets, this establishment offers quality boarding services to fill in this gap. Pet parents can take a virtual or physical tour of this animal hospital to feel the quality for themselves.
As with most veterinary hospitals in San Antonio, this hospital also does not accept checks for payment. They, however, support most major credit and debit cards, including cash. If you're looking for a vet who can also help groom your four-legged fur babies, Great Northwest Animal Hospital is an excellent option in San Antonio because groomers, Sonia and Eleanore, both have over ten years of experience assisting pets to look their very best.
Highlights
Offers emergency, ICU, and routine care services.
Accepts Scratchpay and CareCredit for bill settlement.
Provides excellent grooming services to make pets look their best.
Regularly updates its team members on the latest veterinary practices and enhancements.
Services
Comprehensive Physical Examinations

Abdominal palpation
Musculoskeletal system and mobility
Teeth and oral cavity
Lymph nodes and nervous system

Surgery

Spays and neuters
Cruciate ligament tears
Removal of foreign bodies
---
18. VCA Oak Hills Animal Hospital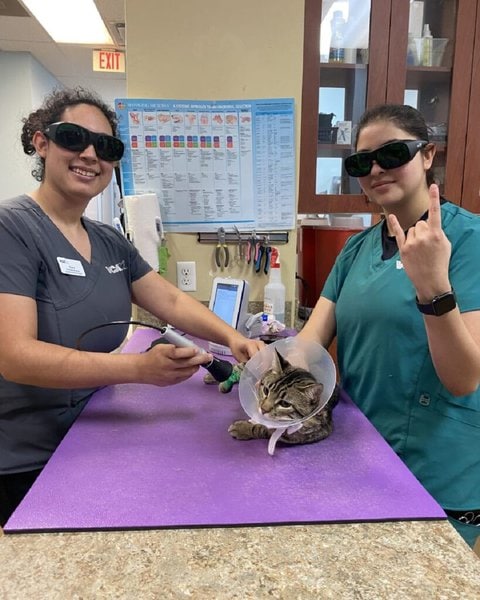 Founded in 1977, VCA Oak Hill Animal Hospital is an AAHA-accredited veterinary hospital that offers comprehensive pet care to San Antonio residents. Their well-equipped in-house laboratories, pharmacies, and surgical suites enable them to respond timely to emergencies. They also have a specialty hospital with state-of-the-art facilities and experts dedicated to attending to critically ill pets. It is no wonder that they have an average rating of 4.6 out of 5 in over 343 Google reviews.
The hospital is close to Leon Valley, Castroville, Boerne, and Sequined in San Antonio, and it has experienced veterinarians and staff. The Medical Director, Dr. Jena Benavente, obtained her undergraduate and veterinary degrees from Texas A&M University and has practiced for over 15 years. Dr. Tara Barrera and three other seasoned veterinarians work with Dr. Jena in attending to pets in this hospital.
This hospital manages a VCA CareClub that focuses on preventive nose-to-tail care at a monthly fee to ensure pets' continued health and happiness. Pet parents can connect anytime with a licensed veterinarian in this hospital for guidance through the myVCA app available on Google Play and Apple's app store. This app also keeps pet records and allows owners to access it with just a tap on their phone.
The hospital shows that they're the right choice for pet owners, as they display empathy, and genuine love for pets, through their non-profit organization called the VCA charities, which directly helps pets in need. They recently raised $565,000 through the pennies for pets program and have 32 pet food pantry locations in 18 states. This genuine love for pets was why they run doggy daycare and boarding services for busy parents.
Highlights
Offers 20% off first exams for new pet owners patronizing the hospital.
Provides alternative medicine, on top of conventional veterinary procedures, to reach a wide group of pet owners in the city.
Has a robust veterinary knowledge base from over 4,000 VCA veterinarians.
Renders routine and emergency care services, the core veterinary services that the city residents seek on a periodic basis.
Services
Advanced Care

Orthopedic surgery
Cardiology
Cold Laser Therapy
Ultrasound

Alternative Medicine

Herbal medicine
Acupuncture
Chiropractic care

Pet Counseling
Pet Grooming
Pet Boarding
---
17. Lincoln Heights Animal Hospital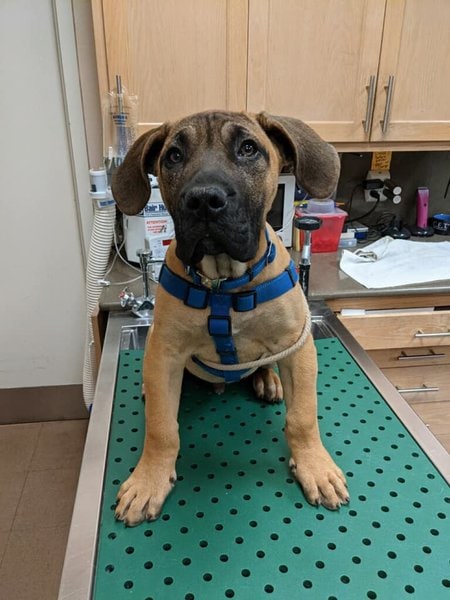 Lincoln Heights Animal Hospital has been a pet healthcare facility for over 30 years. The establishment caters to the needs of pet owners in San Antonio and its environs, providing them with satisfaction by utilizing recent technologies in their services. Comments on their Facebook page contain decent testimonials and positive feedback from pet owners who have been to the animal hospital.
Dr. Lewis Radicke, the practice owner and head veterinarian, opened the animal hospital at its current location in 1990. He holds a double major in Veterinary Science and Animal Science in 1971 and received his Doctor of Veterinary Medicine in 1975. Even before the emergence of specialty centers in San Antonio, Dr. Lewis had performed several surgical procedures on pets that other practitioners would normally turn down.
Lincoln Heights Animal Hospital provides surgical services, especially for cats and dogs. Specifically, the hospital offers spaying and neutering to rid kittens and puppies of unwanted litters. They offer orthopedic surgery for pets with fractured bone, torn CCL or ACL, and other orthopedic emergencies. In addition, they provide soft tissue procedures such as removal of the spleen, resculpting the vulva, and removal of tumors, to name a few. The hospital assures pain-free surgical procedures and close monitoring of pets administered with anesthesia.
The facility provides boarding services for pets whose parents are away, promising that they are in the best hands. Hospital staff members walk pets in their boarding facilities three times a day for sunshine and fresh air. They also cater to those that have daily medication, injections, and other medical care. Pet owners can also avail themselves of the hospital's online pharmacy, which is a convenient way to purchase drugs and treats for their beloved pets.
Highlights
Provides annual examinations and vaccinations.
Runs an online pharmacy for purchase and refill of pets' prescriptions.
Online booking is available on their website.
Offers boarding services for pets with an assurance of adequate attention.
Services
Surgery

Spays and neuters
Orthopedic procedures
Soft tissue procedures

Wellness and Examinations

Vaccination
Fecal parasite testing
Heartworm testing and prevention
Annual blood work

Boarding services
---
16. Thrive Pet Healthcare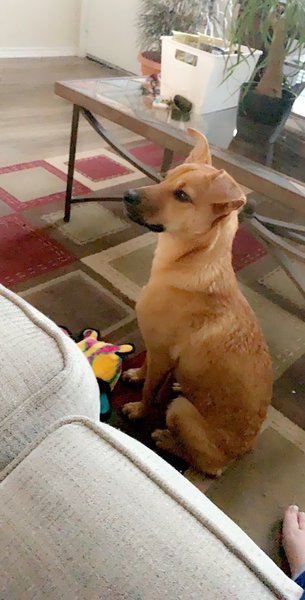 Thrive Pet Healthcare is a network of veterinary experts operating throughout the United States. Their services cover all aspects of pet wellness, from routine checkups to specialty care. The San Antonio branch, however, specializes in primary pet care. Still, pet owners can move their animal friends from their primary care centers to any specialty or acute care locations in Texas or even the country.
This animal clinic serves pet owners residing in Fieldstone, Sierra Vista, Stanton Run, Parkwood, Creekview Estates, and Braun's Farm. And to make pet healthcare affordable to parents, this establishment operates a membership program that costs $14.95 a month. Registered members have access to unlimited exams for their pets at no cost and highly subsidized pet grooming and healthcare services.
Dr. Stephen Hadley, a seasoned businessman with over twenty years of veterinary experience, is the chief executive of this clinic. Dr. Scott Schatzberg, an internationally recognized authority in veterinary neurology, became the Chief Medical Officer in 2020. These two eminently-qualified and experienced veterinarians work with other vets and professionals to meet pets' health needs in San Antonio and the nation at large.
There are tremendous resources on this establishment's website that pet owners can access. These resources include guides to identifying diseases in pets and what to do before seeing a doctor. It also offers numerous tips to first-time pet parents and dedicated care tips for cats and dogs. Thrive Pet Healthcare generally enjoys positive reviews from consumers, with many people rating them 4.8 stars.
Highlights
Pet owners can book an appointment on their website or through a call via their landline.
Provides Thrive Membership Plus at $14.95 per month, covering unlimited free exams and subsidized pet healthcare.
With a membership subscription, pet owners can transfer their pets' health care seamlessly within Thrive's locations nationwide.
Open every day of the week for pet owners' convenience, especially those with very busy schedules during the weekdays.
Services
Spays and Neuters
Ophthalmology
Dentistry
Radiology
Internal Medicine
Neurology
Hospice/euthanasia
Nutrition
Vaccination
Dermatology
---
15. North Star Animal Hospital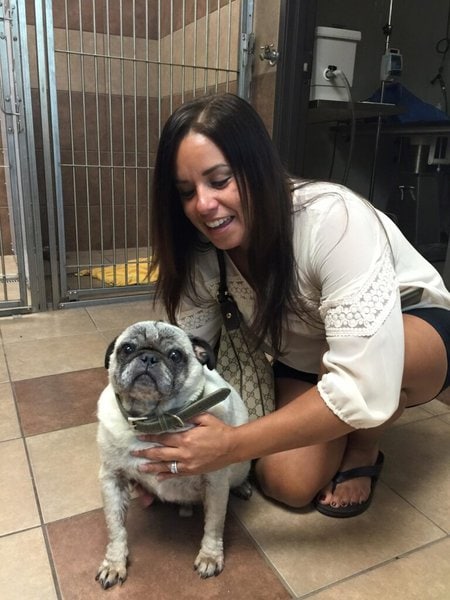 Established on February 14, 2014, North Star Animal Hospital is a two-faceted establishment catering to pet needs in San Antonio. The first arm of this establishment is the hospital, where pets receive veterinary care. The second is named North Star Animal Center, and it focuses on pet grooming, daycare, boarding, and boutiques. Although they operate in the same vicinity, the animal center has a different phone contact number, (210) 900-4005.
Dr. Mina Youssef, the lead veterinarian, is an Egyptian who had his veterinary training and education in Cairo. On moving to the USA, he furthered his studies at the University of Missouri and graduated in 2007. He initially worked as a general practitioner before switching to emergency medicine in 2010. Dr. Youssef, who is passionate about dental work and loves to take up challenging internal medicine cases, works alongside Dr. Sarah Pittman, an Alabama-born veterinarian, to attend to pet owners on the health and wellness of their animal friends.
The hospital attends to both regular and emergency cases, but they have a list of hospitals they recommend to their customers when it is outside their working hours. Pet owners can request a refill of pet prescriptions from this clinic and also shop conveniently on their online shop.
Highlights
Offers house call services for pet owners who cannot bring their pets to the hospital for a checkup.
Offers nose-to-tail exams worth $48 to first-time customers for only $1.
The establishment accepts both appointments and walk-ins.
Provides boarding and daycare services for pets whose owners are looking to travel.
Services
Critical Care

Seizure/Convulsion
Loss of Consciousness
Broken Bones
Difficulty Urinating
Choking

Allergies and Dermatology

Auto-Immune Disease
Hormonal Problems
Parasite Infections
Skin Cancer
Dermatitis
---
14. Kirby Family Vet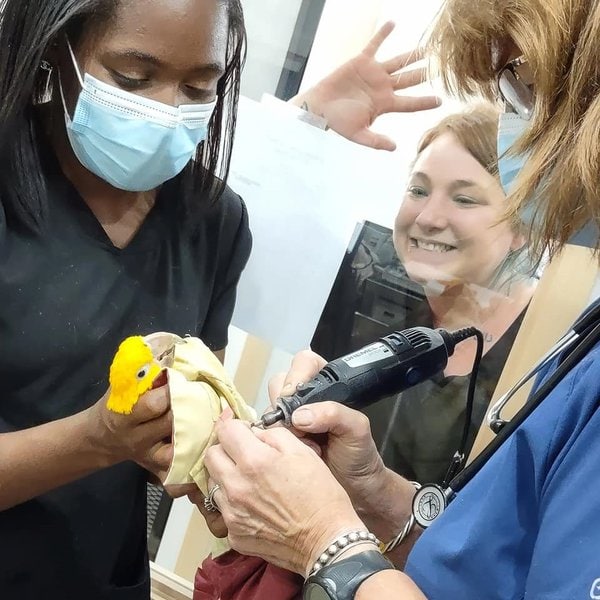 Kirby Family Vet uses cutting-edge technology and modern veterinary therapies to address pets' needs in Castle Hills, Live Oak, Converse, and nearby areas in San Antonio. This animal hospital aims to make pets and their owners feel at home by offering personalized treatments from their team of experts.
Dr. Holly Pappas, the Chief of Staff at Kirby Family Vet, holds a DVM from The Ohio State University College of Veterinary Medicine in 2002. She had earlier secured a degree in Animal Science from the same institution. Along with the other staffers of the clinic, Dr. Pappas strives to provide compassionate care for felines and canines with health conditions.
Kirby Family Vet provides comprehensive care to cats and dogs, except for exotic pets or wildlife. As an aspect of its comprehensive care, the hospital provides routine blood work for both cats and dogs to assist in the early detection of elusive illnesses. It also offers wellness and preventative care to protect the health and prolong the lifespan of pets.
Apart from these services, the clinic also offers an online pharmacy for customers to purchase medications and essential pet supplies while enjoying free shipping for purchases over $49 or having an existing AutoShip subscription. While the hospital has online bookings in the making, pet owners can make bookings via telephone contact on their website.
Highlights
Adopts Cat Friendly Handling practices to make each visit comfortable for cats.
Operates an online pharmacy to bring the convenience of online shopping to its customers.
Educates pet owners on tips and ways to better care for their pets.
Accepts walk-ins and telephone appointment booking.
Services
Oral exams
Dental radiology
Extraction and oral surgery
Prophylactic dental cleanings
Wellness Care

Pet vaccinations
Routine blood work
Dermatology
Cat-Friendly handling
Physical examinations

Surgery

Spays and neuters
General surgery
---
13. Acres North Animal Hospital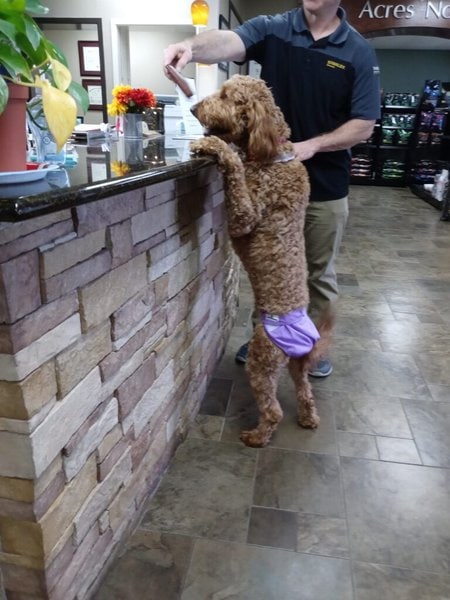 When searching for a veterinary hospital in San Antonio that would treat your pet like theirs, Acres North Animal Hospital is one of the options to consider. It has been in existence since 1971, first on Yelp, and NextDoor's Neighborhood favorite since 2018. Northern San Antonio and San Pedro Avenue residents will particularly find this animal hospital beneficial, considering its proximity and full-service treatments for cats and dogs.
Pet owners will have to schedule an appointment on their website to get started with this hospital. On the appointment day, a vet examines their animal companions from nose to tail. Dr. Deborah Forster, a Texas A&M College of Veterinary Medicine graduate, is one of the leading vets in this hospital. Before graduating in 1981, she already had a B.S. in Animal Health Technology from Sul Ross State University. She works with Dr. James McLean and four other doctors in this hospital to see ailing pets.
Usually, North Acres Animal Hospital will not attend unscheduled appointments, but if it's urgent and can make the difference between life and death, they often consider it. Pet owners can offset their bills through checks, banks, cards, and CareCredit, as this hospital accepts all. They also have an online pharmacy where anyone can order pet food and treats. This animal hospital is rated 4.5 stars by over 140 Google reviews, with many customers singing its praise.
Their in-house laboratory handles various diagnostic queries such that pet owners would not have to wait long for their pets' medical results.
Highlights
Pet parents can schedule an appointment by phone or through their website.
The hospital accepts CareCredit and checks for bill settlement.
Offers senior pet wellness packages tailored to each pet's needs.
Besides treatment, the hospital offers boarding facilities to pets whose owners are unavailable.
Services
In-House Laboratory

cultures
Urinalysis
Blood work
Heartworm test

Surgery

Tumor removal
Laceration repairs
Aural hematomas
Amputations
---
12. China Grove Veterinary Clinic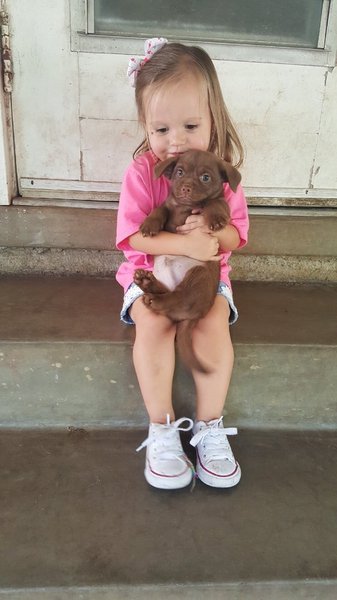 It's been over 15 years since China Grove Veterinary Clinic opened its door to pet owners in San Antonio. Since its inception, its founders have focused on providing comprehensive healthcare services to animals and pets. This vision still guides the operations of this animal clinic to date. But in addition to pet care, the establishment also facilitates pet adoption for anyone interested.
One recurring compliment from over 690 reviews of this establishment on Google is its affordability. Pet owners rate this clinic as the cheapest within its location. Most customers also consider the staff members of this animal clinic to be "super-friendly." They are the go-to boarding facility for pet parents who would be away for a week or less. When it's time to give your furry friend the best look ever, China Grove parades some of the best pet groomers with ample years of experience.
First-timers to this animal clinic can speed up their consultation time by downloading applicable forms from their website. They can bring such forms along on their appointment date or fax them directly to the clinic. The establishment also runs an app available when pet owners sign up for it on their website.
Highlights
This clinic supports owners' pet insurance policy, CareCredit, cash, and cards for bill settlement.
Pet parents can book an appointment through their apps, website, or phone number.
Offers grooming and short-term boarding services to pets at a reasonable price.
Operates an online store where pet parents can buy treats and medications for their pets and can enjoy free standard delivery via AutoShip on orders exceeding $39.
Services
Exams and consultations
Nutritional counseling
Surgery
Vaccinations
Microchipping
Diagnostics
On-site pharmacy
---
11. Animal Hospital Of San Antonio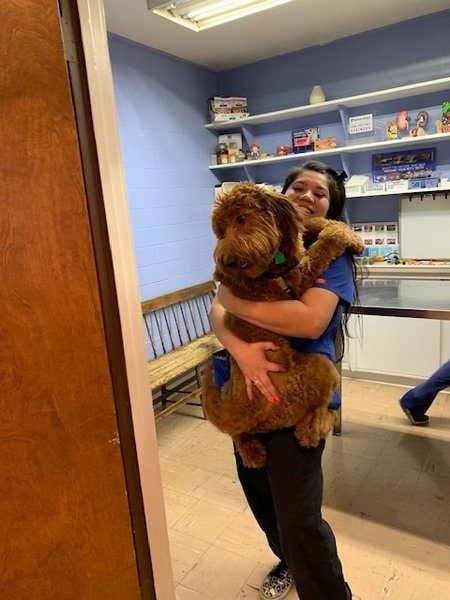 Animal Hospital of San Antonio is a family-oriented hospital established in 1965 by Dr. Charles Wiserman to provide full-service healthcare to pets using the latest veterinary approach and technology.
At this establishment, your pet can receive emergency care, routine checkups, and adequate laboratory diagnoses from some of the best hands in San Antonio. Pet owners living around Castle Hills, Leon Valley, Alamo Heights, and Converse, will benefit from its proximity.
This hospital provides a virtual tour of its office and facilities to interested pet owners to help them understand their capabilities. They also make available necessary forms on their website. Credit cards, TeleCheck processed checks, and cash are the payment options supported by this animal hospital. Still, customers can use their pet insurance policy to either reduce payments or cover the entire cost.
Led by Dr. Rachael Smith, this hospital also offers pet adoption services for intending parents in the city. Whether it's a feline or furry friend you desire to adopt, you only have to check their website for availability or call the hospital's receptionist. They also help unite lost pets with their parents through their "Lost but found" campaign. Owners can announce the loss of their pets through this hospital's outlet or check whether such loss has been reported to them.
Animal Hospital of San Antonio partners with VetSource to offer home delivery for items purchased on their online store. Many videos and text pet educational resources are on this establishment's website and run an online store. In this store, pet owners can buy drugs, treats, and anything they like for their animal friends.
Highlights
This animal hospital offers discounts to families of military personnel on active duty. These discounts are, however, pre-approved.
Its online appointment is computerized to make the process seamless and convenient for pet owners.
Operates like an open hospital where pet owners are welcome to be with their pets during most medical procedures.
Appointments are not needed on Saturdays; Pet owners are welcome to walk in during opening hours.
Services
Emergency Care

Snail bait poisoning
Snakebite
Chocolate ingestion
Accident
Pet boarding
Dental care
Routine pet care
---
10. Castle West Animal Hospital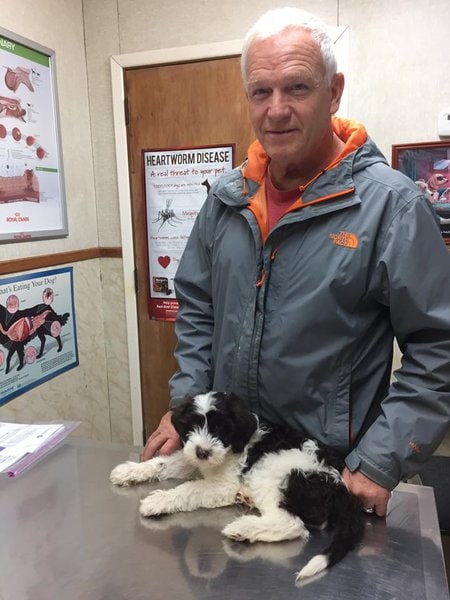 Besides cats and dogs, arguably the most popular pets, some ardent animal lovers also cherish reptiles, birds, rabbits, ferrets, and other small animals as companions. These need excellent healthcare, too, just like cats and dogs. If you are a parent to any of these non-conventional pets in San Antonio, Castle West Animal Hospital is one healthcare facility you can check out.
Dr. Bill McGehee, the lead veterinarian in this hospital, had his Bachelor's degree in Veterinary and Animal Science from Texas A&M University. His graduate training in veterinary medicine was also in the same institution; he's been practicing for 33 years. Dr. McGehee is a licensed Falconer and an expert in wildlife, marine, and exotic rehabilitations. It's vital to state that Dr. McGehee also attends to cats and dogs, besides exotic animals.
Pet owners can book appointments with this hospital through their website or email. Accepted payment options include checks, cash, credit and debit cards. Over 190 reviewers on Google rated this establishment 4.7 stars, while it garnered 4.5 stars on Trustpilot. Overwhelmingly, the comments suggest that pet owners who have used this hospital are satisfied with their services.
This animal hospital attends to routine wellness care and emergency cases during their opening hours. However, outside these hours, they have other destinations they advise their checkout for emergencies. This animal hospital is very close to residents of West Avenue, Alys Way, and Lisbon Drive in San Antonio.
Highlights
Besides cats and dogs, Castle West Animal Hospital also offers specialized care for birds, reptiles, ferrets, rabbits, and other small animals.
The hospital runs an online pharmacy that conveniently allows pet owners to buy drugs and treats for their pets and to enjoy free delivery for purchases above $49.
Booking appointments for consultation at the establishment can be done via its website through PetDesk or a phone call via its landline.
The hospital takes care of regular wellness care and emergency treatments.
Services
Avian medicine
Boarding
In-house laboratory
Reptiles
Wellness and preventive care
Digital radiology
Dental care
---
9. Pets First Veterinary Center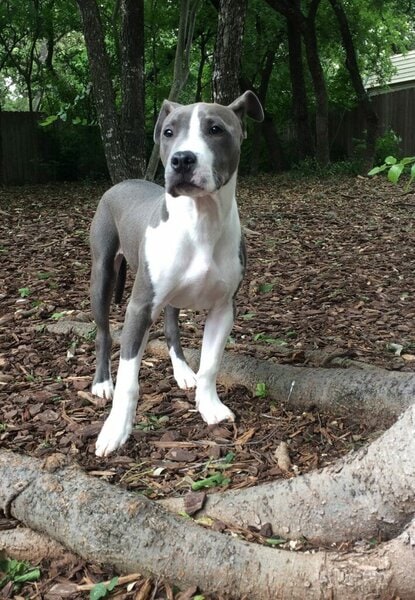 Pets First Veterinary Center is an AAHA-accredited pet clinic in San Antonio with the vision to provide cats and dogs with the best healthcare possible. It has received an average rating of 4.5 stars across multiple platforms, such as Google, Yelp, and Trustpilot.
Manned by Dr. Maria Gonzales, Dr. Heather Wright, and Dr. Anne Emshoff, this center is very close to pet owners in Sunflower, East Castle, South Manton, Zornia, and Dogwood. Added to the healthcare services they render to pets is the boarding facility they also make available to four-legged creatures whose parents will be away for a while.
New pet owners can speed up registration processes by completing the form on their website. However, they will have to first book an appointment before they can fill out the form.
Highlights
This animal center operates an online pharmacy where pet owners can conveniently order medications and supplies.
They are among the few AAHA-accredited vets in San Antonio to provide gold-standard veterinary practices.
Appointment confirmations in this clinic take up to two business days after submission of the form online. Alternatively, pet owners can call this center directly.
This clinic's website offers more than 1,200 articles and hundreds of videos on various aspects of pet healthcare that pet owners can rely on for care tips.
Services
Surgery

Spays and neuters
Declawing
Tail Docking
Dental radiography

Wellness Care

Complete physical exam
Vaccination
Dental cleanings and treatment
Heartworms and other parasites control
---
8. Blue Cross Pet Clinic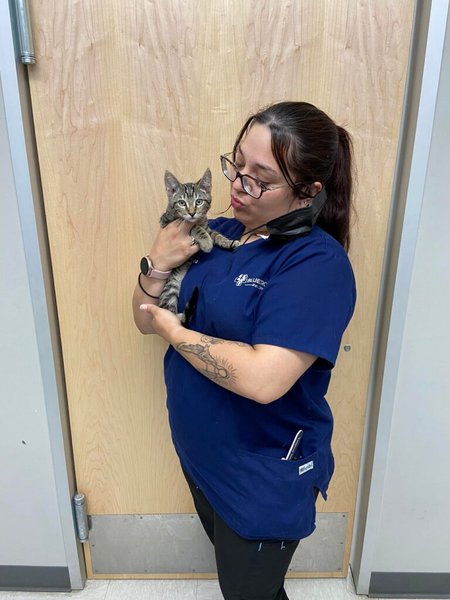 Founded in 1974, Blue Cross Vet Clinic is a trusted animal clinic in San Antonio that provides routine care for small animals. Their main goal is to prevent illnesses in pets by offering comprehensive exams and vaccinations to detect and nip pet diseases in the bud. Pet owners living around Bandera, Rouse avenue, Wilson Blvd, West Ashby, and Emory street will find this clinic helpful because of its closeness.
A total of 15 staff members currently work at this animal clinic, with Dr. Mark Beissner, a 1992 A&M College of Veterinary Medicine graduate, as the leading veterinarian. He is assisted by Dr. Ken Theus and Dr. Elizabeth Gateman. They are all experienced and compassionate veterinarians who love animals and also have their pets.
Reviewers favorably rate this clinic for quality service and reception. They have a rating of 4.7 stars in over 790 Google reviews. More than 50 TopVet reviewers also rated the hospital 4.7 stars, while on Facebook, they have rated 4.8 stars in more than 170 reviews. Pet owners in San Antonio cannot miss this hospital, as it is located on Bandera Road.
Since they care about pets being in good health at all times, this establishment runs a mobile app called The Blue Cross Pet Desk App that customers can easily download on Google Play Store or Apple's App. Pet owners can keep their pet records and book appointments on this app, which is free and accessible 24/7.
Highlights
The appointment booking of this vet is straightforward and possible either through a phone call or on their website.
This clinic operates a free desk app to help pet owners monitor their pet's medical progression.
They allow walk-ins, although such may attract slight delays because of existing appointments.
This animal clinic has a spacious parking lot for cars.
Services
Parasite prevention
Wellness exams
Dental care
Vaccinations
Diagnostics
Surgery
---
7. Churchill Veterinary Hospital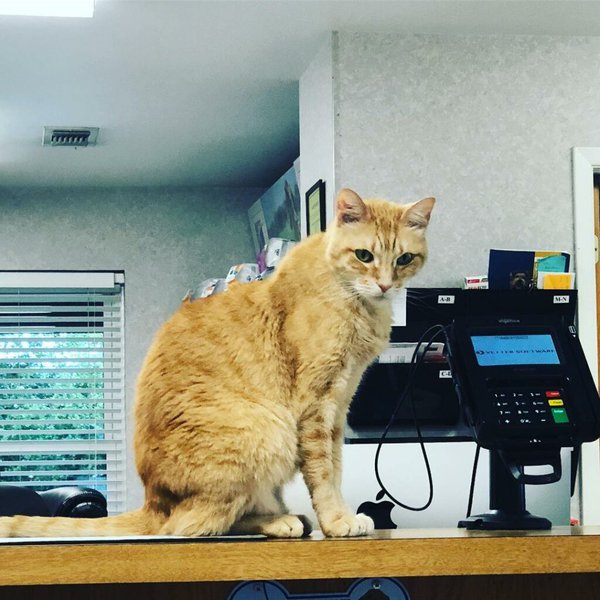 Churchill Veterinary Hospital started in the 1980s as Blanco North Animal Hospital but had to change its name when the ownership changed in July 2007. Dr. Jeff Mauldin bought the hospital after working for five years in Rome, Georgia. His B.A. was in Biology and Environmental Science from the University of Virginia, while his Doctorate of Veterinary Medicine degree was from the University of Georgia.
Dr. Mauldin, who has over 18 years of experience in veterinary care, graduated Magna Cum Laude from Veterinary School. With Ann O'Donnel and other staff members, Dr. Mauldin offers pet-specific care for each case they handle at this hospital. Their fully-stocked pharmacy and well-equipped laboratory make this hospital a one-stop center for pet healthcare.
First-timers get to see a vet and technicians, and they can ask whatever questions they have about their four-legged friends' health. Usually, a full physical examination will be required at the first visit, and owners must fill out some forms. Pet owners can usually shorten the consultation time on their first visit by filling out the required forms on their website.
It's uncommon to find a critical review of this animal hospital on major review sites, as many customers express huge satisfaction with their services. In addition to routine and emergency healthcare, this establishment also offers pet grooming and boarding services.
Highlights
This animal hospital operates a Pet Health Checker tool that tells pet parents how urgently they need to see a veterinarian.
Its website has well-researched and updated articles on managing four-legged creatures in its library resource.
Booking an appointment with this animal hospital is quite easy; parents can put a call through, and they will be given a date.
Churchill Veterinary Hospital has partnered with Vets First Choice to offer online shopping for drugs, food, and treats and free delivery for purchases above $49.
Services
Wellness Care and Grooming

Bathing
Dental Care
Nutritional
Counseling
Parasite Prevention and Control

Laboratory

Feline/FIV
Leukemia Testing
Parvovirus Testing
Bloodwork
Cytology
---
6. DeZavala-Shavano Veterinary Clinic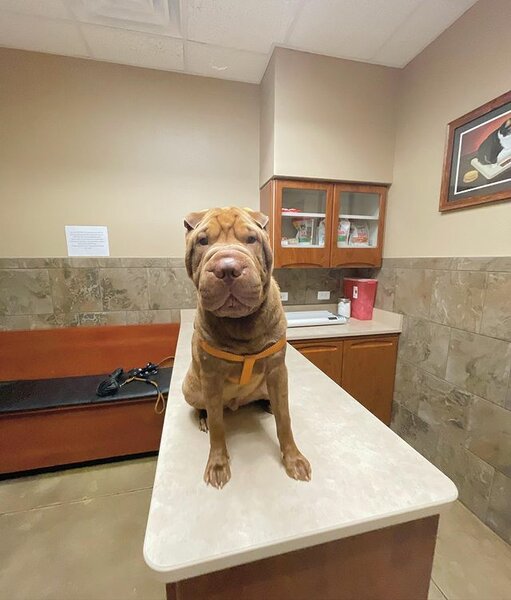 Welcome to another pet clinic in San Antonio, where caring for animal darlings is a passion. DeZavala-Shavano Veterinary Clinic sits along Lockhill Selma road and is close to pet owners residing in Geddington, Hidden Glen Woods, Hampton Way, and Manchester environs. The clinic renders full-service pet care that also includes boarding and grooming.
Dr. David Harrison is the practice owner of this clinic, and he went to Texas A&M University, where he obtained degrees in Biomedical Engineering and Veterinary Medicine in 1992 and 1995, respectively. Before purchasing this clinic in 1996, Dr. Harrison worked as one of the staff members, gaining veterinary experience in treating small animals. Together with his wife, they own two cats named DSH and Dachshund.
The other veterinarians in this clinic include Dr. Daniel Nanez, Dr. Danny Gradel, and Dr. Melanie Wilcox-Faulkner. They work alongside Dr. Harrison and other staff to make pet owners feel welcomed and treat both emergency and routine cases. Besides their opening hours, this clinic recommends that emergency treatment be taken to another center in San Antonio. They accept CareCredit, checks, cash, and payment cards for bill settlement.
DeZavala-Shavano Veterinary Clinic has garnered over 250 reviews on Google with an average rating of 4.6 stars. Many of their past customers praise them for their reasonable prices, professionalism, and care. Nevertheless, a few customers punctuated their sterling reviews with some reservations, especially regarding the receptionists.
Highlights
This clinic operates a home delivery pharmacy for pet owners to buy drugs and treats for their four-legged friends.
They offer grooming and boarding services to pets.
Operates a Pet Health Checker tool that helps owners determine the urgency of their pets' health needs.
Veterinarians at this clinic take time to answer pet owners' questions about the health of their animal companions.
Services
Surgery

Pain management and control
Spaying
Neutering
Soft Tissue Surgery

Wellness and vaccination program

Puppy wellness
Kitten wellness
Adult pet wellness
Senior pet wellness
---
5. Babcock Hills Veterinary Hospital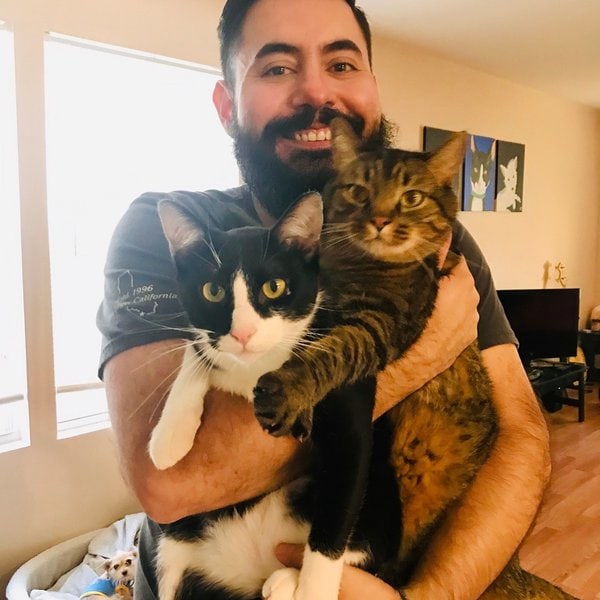 Established in 1984, Babcock Hills Veterinary Hospital is a facility that serves pet owners in San Antonio, including the Northwest San Antonio area. They provide a wide range of one-on-one pet care utilizing the latest veterinary techniques and technology. The animal hospital is AAHA-accredited and has been a member of the American Association of Feline Practitioners since 2012.
The hospital is staffed with qualified veterinarians and technicians under Dr. Rhonda Lane, the Medical Director who holds a DVM from the Texas A&M College of Veterinary Medicine and Biomedical Sciences. She consults with Dr. Justin Harper, who offers specialty surgical services on a case-by-case basis.
Babcock Hills Veterinary Hospital prides itself in providing wellness and emergency services such as surgery, preventative care, digital imaging, laboratory diagnostic services, surgery, and dentistry. Owing to the need to protect pets from various diseases, the facility offers vaccinations for canines. In addition, pet owners can enjoy other services like diagnostics, microchipping, examinations, and nutritional counseling at the hospital.
Pet owners looking to book an appointment with this animal hospital will have to make a non-refundable deposit stated in the client info section of their website. Among other feathers in the hospital's cap is its Neighborhood Favorite recognition in 2021 and the CityOf.com Outstanding Local Business Award in 2020.
Highlights
Babcock Hills Veterinary Hospital is an award-winning, AAHA-accredited veterinary hospital, thereby reassuring pet owners of its gold-standard veterinary practices.
The hospital operates a PetDesk app that allows pet owners to book appointments, order or refill prescriptions, get updates from the attending doctor, and access other services.
This establishment's boarding services have separate wards for canines and felines.
They run an in-house laboratory that releases test results quickly for efficient diagnosis.
Services
Exams and Consultations

Nutritional counseling
Surgery
Vaccinations
Parasite prevention

In-house laboratory
Well-stocked pharmacy
Microchipping
---
4. Turning Stone Animal Hospital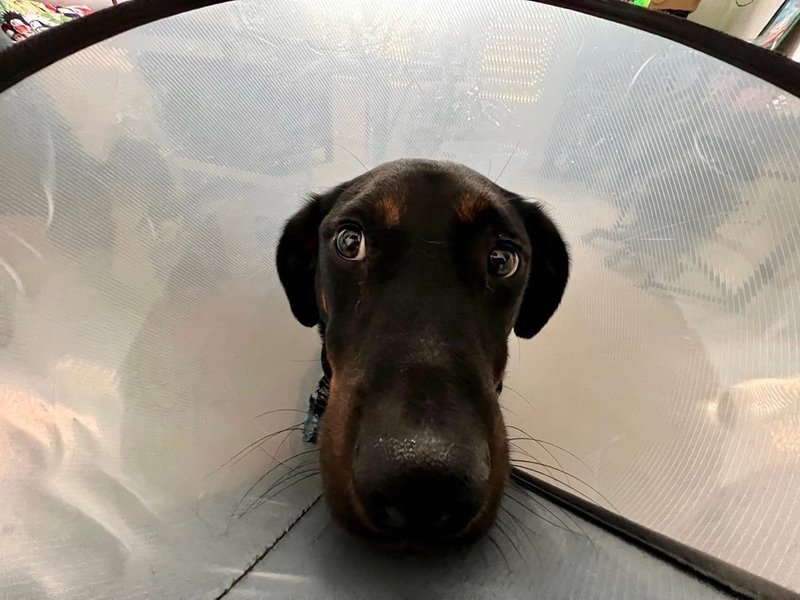 Turning Stone Animal Hospital is an offshoot of Kitty Hawk Animal Hospital that began operations in 1985. Dr. Cottingham and his wife opened this second branch to bring pet care services to a larger part of San Antonio. The hospital caters to pets' needs in Cibolo, Garden Ridge, Schertz, Marion, New Braunfels, Selma, and the surrounding communities.
Each staff member at this hospital has received at least level 1 CVA training over a period, and they possess the skills to work independently to help give pets the care they need. Dr. Amie Hooper, the oldest daughter of the founder of this hospital, is the full-time veterinarian in this place. She graduated from Texas A&M University in 2013 and joined the hospital that same year. Dr. Hooper also works with Dr. Griffiths, a 2014 graduate of Massey University who specializes in small animals.
From routine care to attending to emergencies, this hospital possesses the facilities and hands needed to attend to pets. They also facilitate cross-hospital cooperation between the parent branch and this one to ensure that pets get the best care possible. Payments options acceptable at this hospital include CareCredit, major debit and credit cards, and pet owners' insurance coverages.
Reviewers on Google praise this animal hospital for its welcoming staff, clean facility, and friendly vets. They have an average rating of 5 stars on Yelp and 4.7 stars on Google. First-time visitors can always download and fill out relevant forms from this hospital's website to facilitate smooth check-ins.
Highlights
This hospital primarily operates by appointments and prioritizes emergency treatments over routine care.
Their online pharmacy takes away the burden of visiting a brick-and-mortar store for purchase.
They have a working connection with their parent hospital, increasing pets' accessibility to more experts.
They accept major cards, insurance policies, and CareCredit for payment.
Services
Physical Therapy and Rehabilitation

Acupuncture
Water treadmill
Biofeedback weight analysis
Class IV therapeutic laser

End-of-Life Services
Internal Medicine
---
3. St. Francis Of Assisi Veterinary Medical Center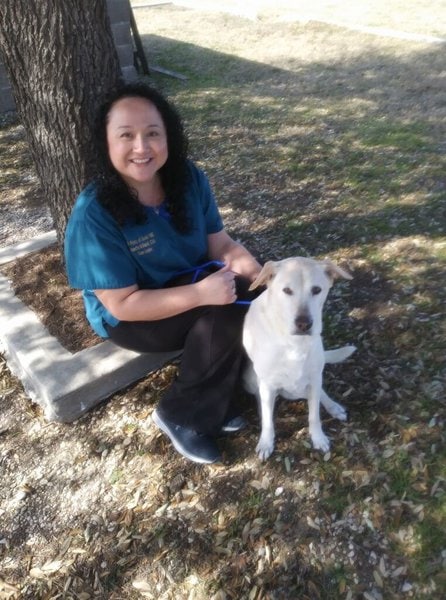 Building on the legacy of the Patron Saint of Animals, St. Francis of Assisi Veterinary Medical Center strives to provide quality healthcare at an affordable price to pets in San Antonio. The medical center takes care of common and exotic pets and is one of the few vets in San Antonio with this expanded pet coverage. Because of COVID, they have stopped accommodating walk-ins and are now an appointment-only medical center.
With four veterinarians and 22 other staff members, this fully-staffed medical center looks set to combat any pet illness. Dr. Gabriel Musquiz is one of the three vets in this medical center, and his interests are in preventative health, internal medicine, and ultrasound. He had his Bachelor's and DVM degrees from Texas A&M University. Dr. Michael Ruiz, Dr. Carlos Olivares, and Dr. Luisa Masses are the other three vets that work alongside Dr. Musquiz to treat pets at this medical center.
Pet care involving surgery, gland expressions, or nail trims requires owners to call their receptionist for specific instructions and book a free day. Although pet owners can make appointments using their website, this route is unsuitable for same-day or next-day appointments. So, if you need to see them immediately, the best approach is to call their landline directly.
This veterinary medical center issues travel certificates to pet owners who wish to travel with their healthy pets. They also help in fashioning the best delivery strategy for pets in labor. Close to 1,000 reviewers of this veterinary medical center rate it 4.8 stars out of 5, with many saluting their outstanding care.
Highlights
Consultation at this medical center is strictly by appointment.
Pet owners can conveniently buy drugs and food for their pets through the online store operated by this medical center.
This medical center has over twenty veterinary technicians and four doctors to attend adequately to pets.
This pet medical center welcomes exotic pets such as birds and reptiles, in addition to cats and dogs.
Services
Surgery Services

Spay and Neuter
Soft Tissue Surgery
Orthopedic Surgery
Class IV therapeutic laser

Diagnostic Services

EKG
Ultrasounds
Radiography
Allergies

General Wellness

Dentistry
Microchipping
Parasite Control
Diet and Nutrition
---
2. Deerfield Animal Hospital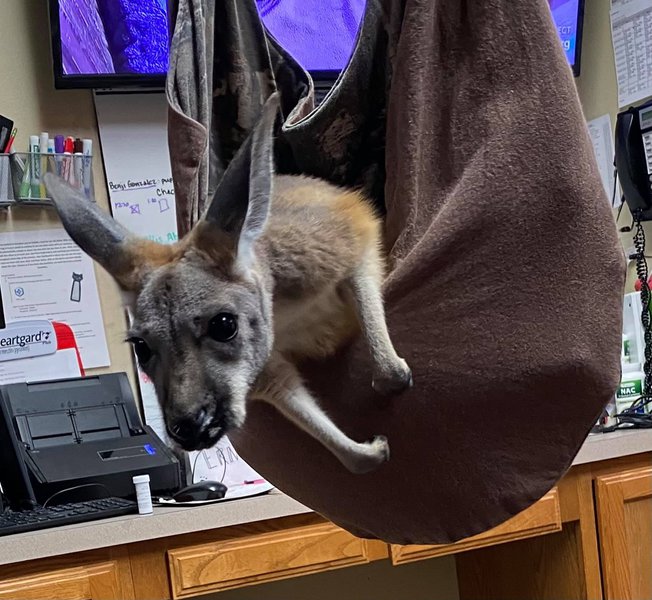 Deerfield Animal Hospital began operations in 1994 as a full-service establishment for pet care in San Antonio. Their goal since inception was to treat every pet under their care as theirs, and reviews from their teeming customers, especially on Google, suggest that they haven't stopped doing this. Instead, the hospital has included boarding and urgent care in the list of services they offer.
Dr. Peter Hey, a 1989 graduate of Texas A&M College of Veterinary Medicine, is one of the foremost veterinarians in this hospital. He and his wife are proud owners of three pets, including the infamous greeter at this center. However, Dr. Hey is not the only veterinarian in this hospital; he works with Dr. Anne Faseler and Dr. Jenifer Halberg, who graduated from Texas A&M and are experienced veterinarians.
Deerfield Animal Hospital offers basic and advanced pet care and is available for emergencies within their working hours. First-time pet owners can walk into the hospital without an appointment, but they would need to request one in their subsequent visits. The hospital advises first-timers to print and fill out all relevant forms on their website before arriving at the center.
For emergency pet needs after the normal opening hours, this hospital works through Airvet, an app that brings together seasoned veterinarians to meet such needs. Pet owners can download this app on their respective App Stores and select Deerfield Animal Hospital as their primary pet caregiver. Emergency services through this app only cost $30.
Highlights
The appointment process in this hospital is straightforward and allows owners to include pictures of their animal's condition.
They offer boarding services for pets whose parents are away.
This establishment uses state-of-the-art facilities for dental care and laboratory investigations.
The animal hospital is close to residents of Hidden Forest, Cadillac, Courtside, and Eagle Cliff.
Services
Advanced Care

Ophthalmology
Orthopedics
Endocrinology
Cardiology
Internal Medicine

Testing and Diagnostics

Tonometry
Radiology (X-Rays)
Ultrasound
Blood and Lab Tests

Surgical Procedures

Dentistry
Spay and Neuter
ACL Repair
Anesthesia
---
1. Eagle Veterinary Hospital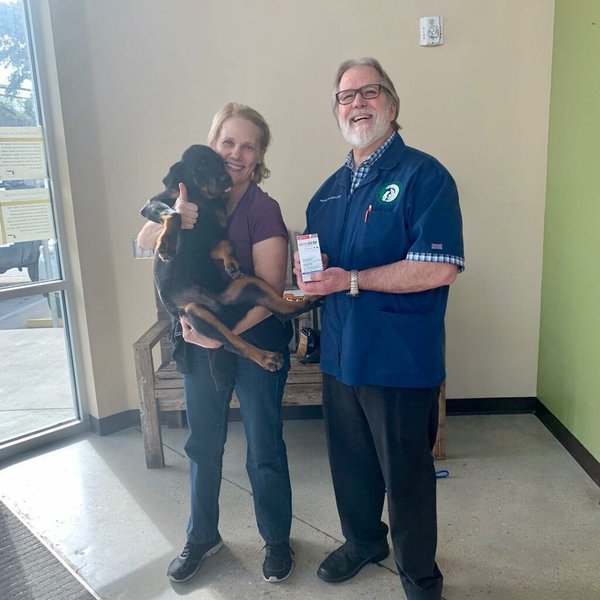 Pet owners searching for a caring environment for their four-legged companions or those with feathers and scales can find one in Eagle Veterinary Clinic. This full-service veterinary hospital welcomes cats, dogs, and exotic animals like snakes, lizards, frogs, turtles, and birds. Different species have different areas in this establishment, and the ingenuity of the construction has earned it a Platinum LEED certification – the highest possible.
It used to be Nagle Veterinary Hospital until January 8, 1996, when Dr. Kenneth Kirlin bought it. Dr. Kirlin is an Oklahoma State University College of Veterinary Medicine graduate who moved to San Antonio in 1983. He has over thirty years of experience with exotic pets. His other two associates are Dr. Kirstin Hossalla – a Texas A&M graduate, and Dr. Erik Montelongo, a DVM graduate from Iowa State University College of Veterinary Medicine.
Eagle Veterinary Hospital serves pets in Lincoln Heights, Castle Hills, Olmos Park, and Alamo Heights of San Antonio and has outstanding reviews from its teeming customers. It is one of the few veterinary establishments in San Antonio, with 4.9 ratings from many reviewers. In recognition of its over 50 years of excellence in pet care, this hospital was named Texas Heritage Hospital.
It's necessary to state that this veterinary hospital operates strictly by appointment. However, the process is straightforward on their websites, and pet owners can call for urgent treatments.
Highlights
Eagle Veterinary hospital is a broad-spectrum animal facility attending to regular and exotic pets.
They operate an online store that delivers drugs, food, and treats to people's doorstep for free.
Their facility is top-notch, spacious, and rated Platinum, per LEEDs certification.
Added to excellent pet care, the hospital also provides boarding services to pets.
Services
Exams/Vaccines
Boarding and Baths
Exotic Pet Care
Fleas and Tick Control
Surgery
In-house Lab
Veterinary Imaging
---
Related Questions
---
How Much Does It Cost To Spay A Dog In Texas? It costs between $65 and $100 to spay a dog in Texas. The exact amount depends on some variables like the sex of the dog, its weight, whether it is pregnant, and if the procedure is performed at a clinic or a hospital. But, heavy female dogs generally cost more to spay than male dogs of proportional weight.
How Much Does It Cost To Spay A Cat In Texas? Spaying a cat in Texas cost between $50 and $95. Unlike in dogs, weight often has little to no effect on the cost of spaying a cat. However, female cats cost more to spay than male ones. Most veterinary hospitals or clinics in Texas perform this procedure at subsidized prices.
How Much Is It To Declaw A Cat In San Antonio, Texas? It can cost between $150 and $500 to declaw a cat in San Antonio, Texas. Different hospitals charge different amounts based on their standards, but the trend is that older and heavier cats cost more to declaw than lightweight and younger ones. Besides, since the process can be painful, the anesthesia used by the surgeon and pain drugs can significantly influence the price.