A six-month-long investigation into the theft of French Bulldog in March 2021, led to the discovery of a bigger underground dog trafficking organization in Florida.
Sherriff John Mina of Orange County held a press conference on November 5, 2021, detailing the dog theft ring that had victimized pet shop owners and pet owners in several counties in the state.
The 3 suspects, Ronnie Baker, his relative Quantavious Williams, and Bobby Rivera, were charged with stealing expensive dogs to resell or breed and various animal cruelty practices, which include removing identification microchips from the dogs.
March 2021 Incident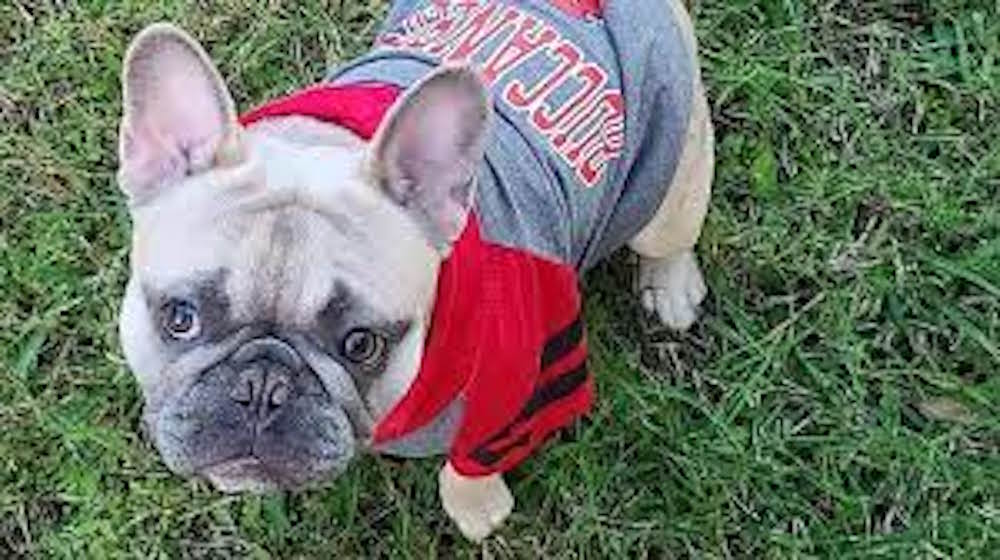 The investigation started when Johnny Matos, a resident of Orange County in Orlando, Florida, reported to the police that his French Bulldog, named Bugsy, was taken at gunpoint by a man while he was taking the dog for a nightly walk on Hiawassee Road on March 25, 2021.
Matos reported that he noticed a vehicle following him and moments later a man alighted from the car and demanded that he hand over his dog. He recalled the man saying, "give me the dog, or I'm going to pop you."
The dognapper then ran on foot and speeded into the getaway vehicle.
Matos and his wife adopted Bugsy at the beginning of the pandemic. They fondly refer to the dog as the family's COVID pet and cannot believe that someone would violently abduct their dog.
He offered a $2,500 reward back in March for the safe return of his dog.
Police Investigation
Detective Mike Peers said they received tips that a French Bulldog was spotted with a man identified as Ronnie Baker.
Baker, 34, was a suspect in a separate burglary at a Manatee County pet store involving six puppies.
When Baker was arrested, he was found with a different French Bulldog that had wounds on its back that were probably a botched attempt to remove the dog's microchip.
Investigators found out that Baker had taken the dog to an underground "puppy chop shop" run by a man named Bobby Rivera, also known as "Dogman."
Eight dogs were found living in deplorable conditions on the premises, including one dead dog. Bloody rags and medical instruments were strewn across Rivera's home, indicating that he was performing illegal dog surgeries.
None of the dogs found had included Bugsy. Further investigations tracked down Bugsy in another home. The dog's microchip was not removed nor injured.
Police also discovered that Baker's relative, Quantaviuos Williams, 22, was suspected of another pet burglary in Largo, Florida, involving 12 puppies.
Sheriff Mina stated, " in our quest to find Bugsy, detectives stumbled into really chilling activities involving these dog trafficking organizations. They had no idea it would lead them down this dark and disturbing road."
Baker and Williams are charged with robbery armed with a firearm, grand theft, and possession of a firearm by a convicted felon. They are both in jail in separate counties on other charges. On the other hand, Rivera is charged with aggravated animal cruelty and was found guilty of 11 counts.
Matos was tearfully reunited with Bugsy, saying, "it's great to have him home. But it looks like everything was meant to be because we got a bunch of other dogs home."